12 Sustainable Ethical Jewelry Brands To Know in 2023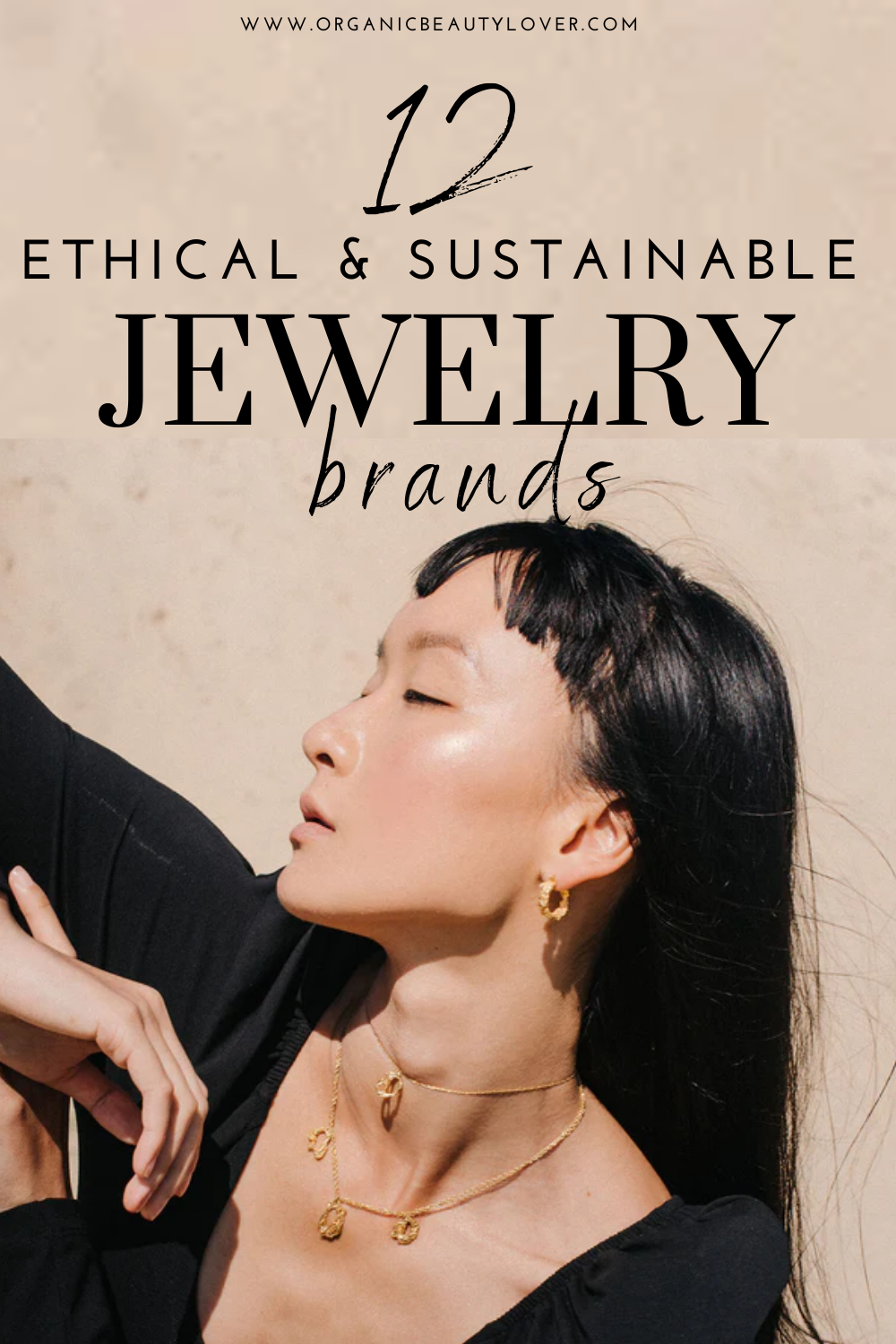 Sadly, disruption in the old-fashioned, status-obsessed world of fine jewelry is slower than other industries. But that doesn't mean that there isn't a growing number of high jewelry brands dedicated to redefining luxury and shifting from the traditionally exploitative jewelry industry towards a more responsible, ethical one. The conventional model often relies heavily on mining, a process that can trigger immense deforestation and water pollution, severely impacting biodiversity. In contrast, sustainable jewelry leverages recycled materials, significantly reducing the demand for new mining operations and mitigating environmental damage. It encourages responsible sourcing, ensuring that every piece of jewelry is a product of ethical and fair-trade practices. This not only helps in preserving natural ecosystems but also supports local communities by providing safer working conditions and fair wages. Choosing to purchase sustainable jewelry, no matter how small that purchase may be, drives the wheel of a greener and cleaner future forward.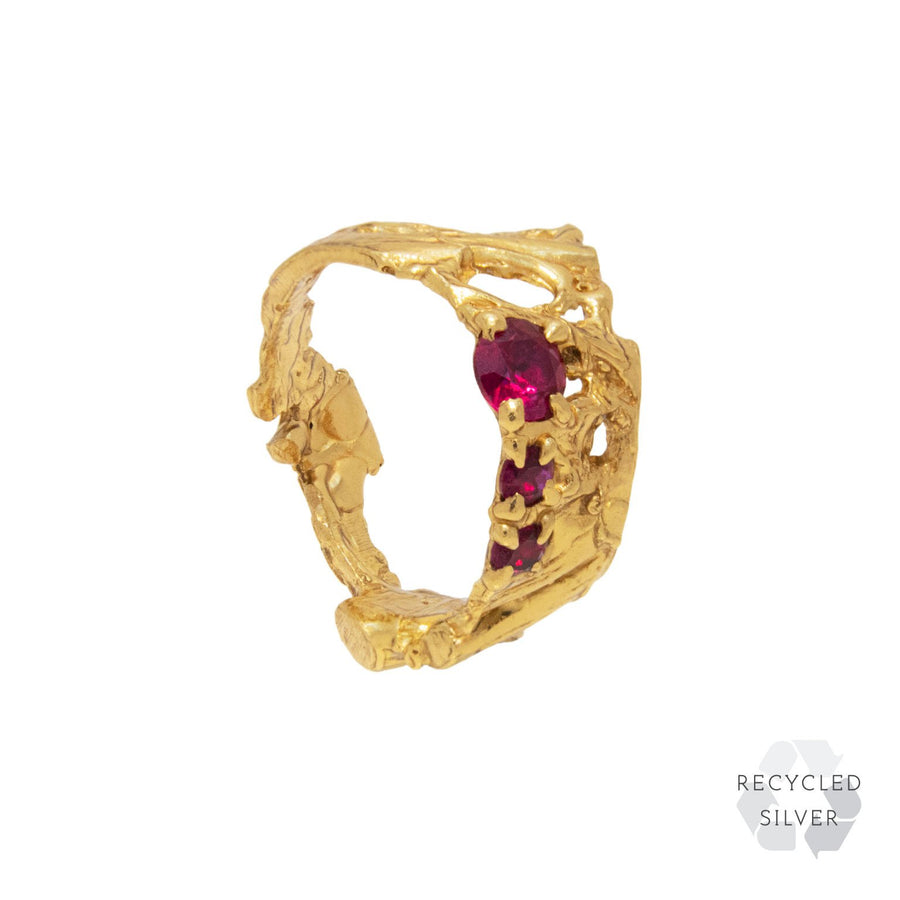 A brand I happened to discover while on holiday in Puglia, Italy browsing through a jewellery gallery, Loveness Lee is a sustainable jewelry brand that seamlessly blends sustainability with sophistication. Their jewelry pieces are handcrafted, embodying a unique fusion of natural chemistry and organic textures achieved through a traditional technique known as patination. Loveness Lee honors the environment by using recycled precious metals and ethically-sourced semi-precious stones.

Wanderlust + Co  jewelry is consciously crafted with every material, stone and crystal being ethically sourced. Wildly wearable and affordable, their pieces are lead-free, nickel-free and cadmium-free and handcrafted with care by their artisans. Wanderlust uses quality recycled brass in majority of their metal bases, working with factories to reduce waste by melting down excess metals that are used during the casting process. Each brass piece is then micron plated in sustainable 14K – 18K gold or rhodium, plus e-coated for longevity and shine.
SAVE: Affiliate discount code OBL saves 15% at WANDERLUST + CO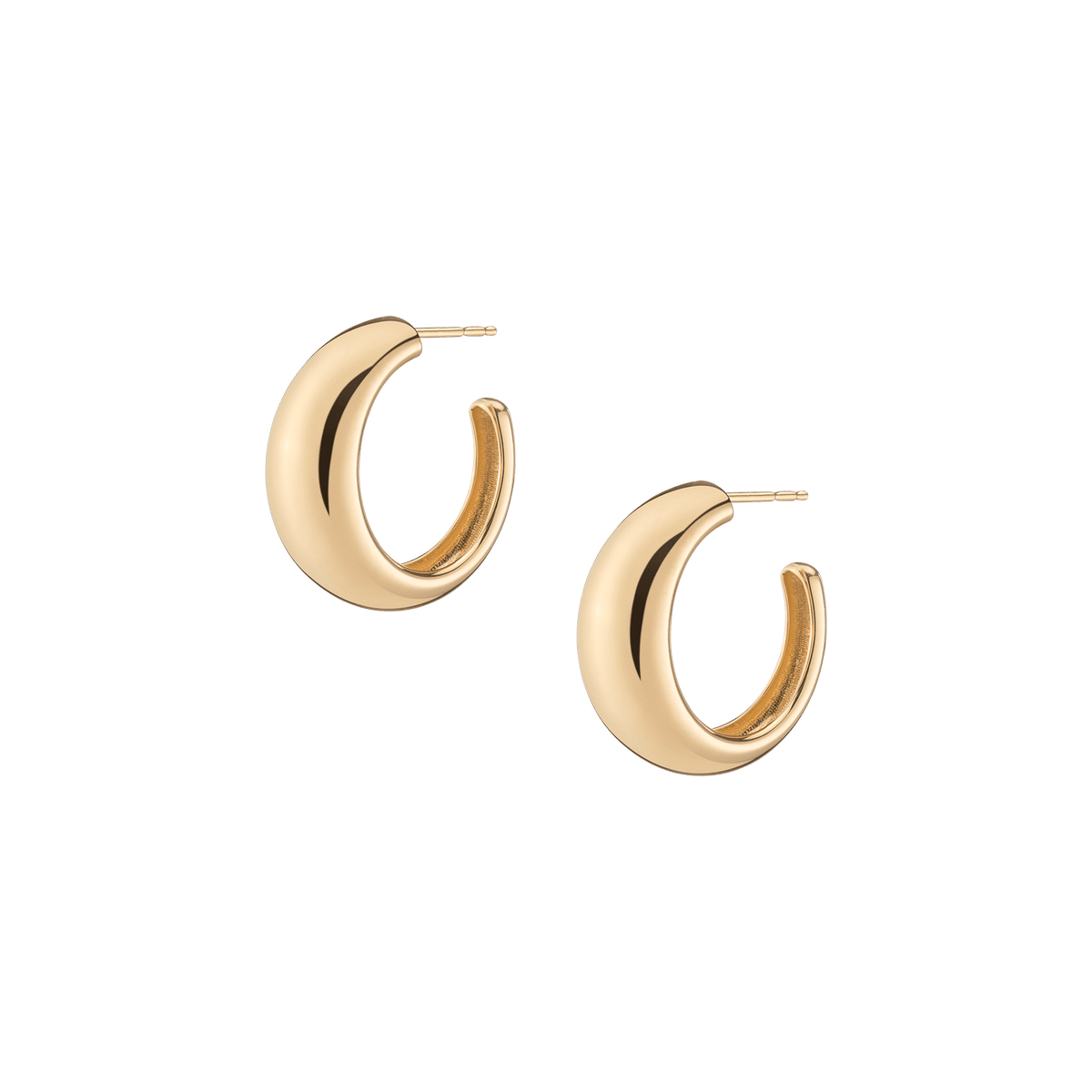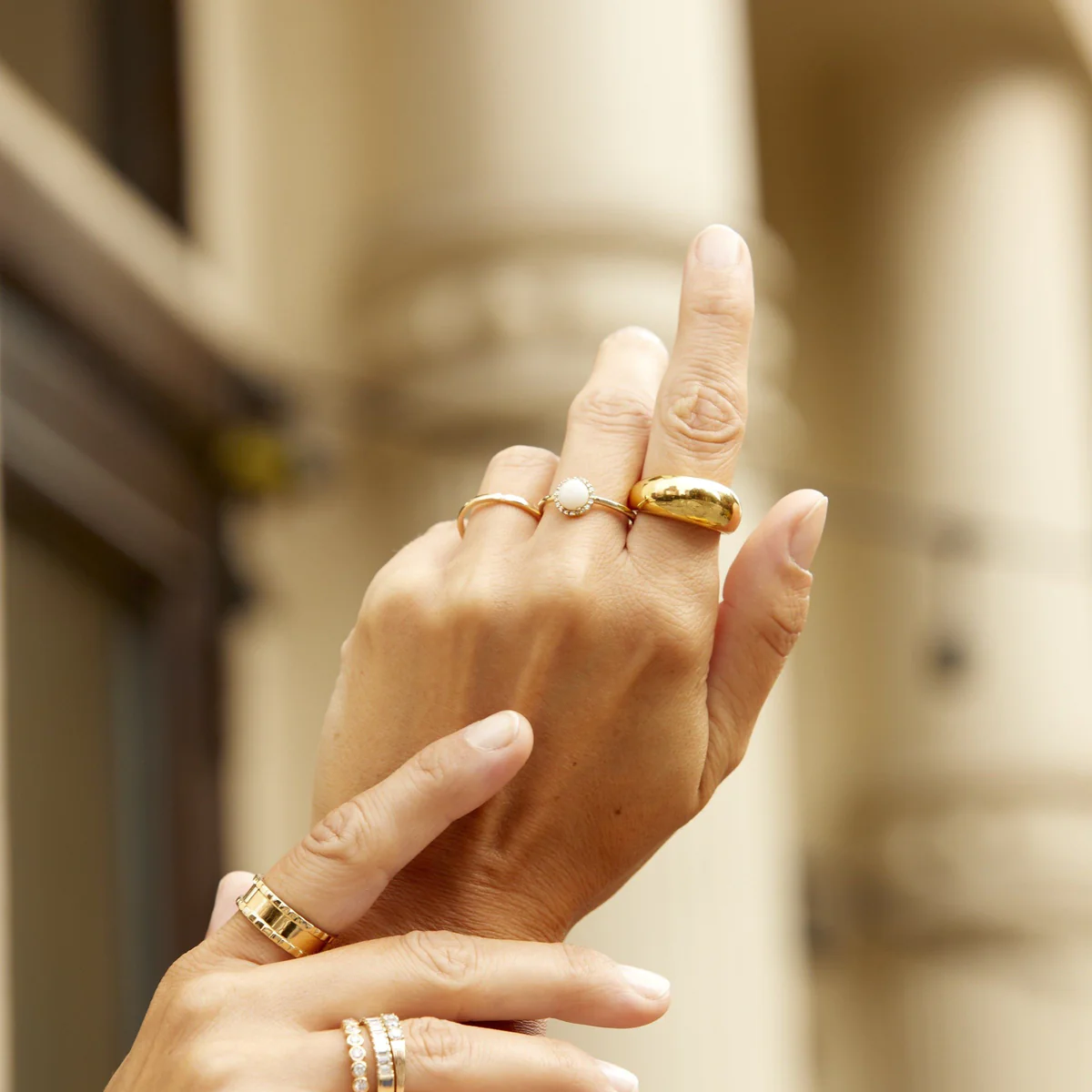 You've probably heard of Aurate – it's one of my personal favorites! Aurate is a jewelry brand that encompasses luxury and sustainability. It offers high-quality, ethically-sourced pieces for the modern woman who values both style and social responsibility. Each piece is expertly crafted using the finest materials, reflecting the effortless elegance and sophistication of its wearer. Aurate adds a touch of timeless elegance to any look, whether it's a casual day out or a fancy evening occasion. It's not just jewelry, it's a lifestyle choice, a statement of personal values, and a reflection of one's taste for the finer things in life.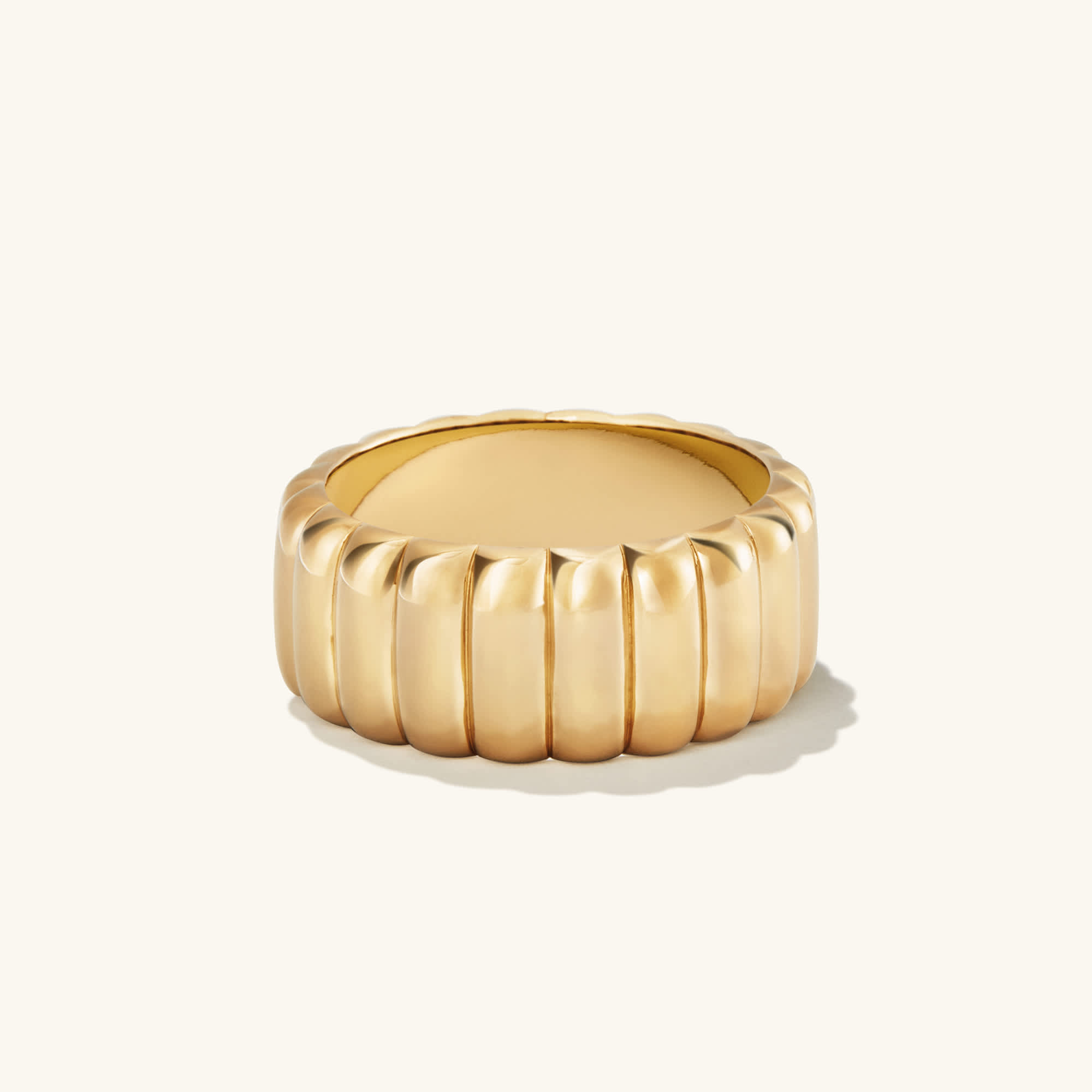 Another famous sustainable jewelry brand, Mejuri is redefining the world of luxury by making fine jewelry accessible and affordable for the modern, everyday woman. It adopts a direct-to-consumer approach, bypassing traditional retail markups to offer high-quality pieces at fair prices. The brand's designs embody simplicity and elegance, handcrafted with care to suit both casual, everyday wear and special occasions. With a deep respect for craftsmanship and a commitment to ethical sourcing, Mejuri provides its customers with a guilt-free indulgence, celebrating their individuality and personal style.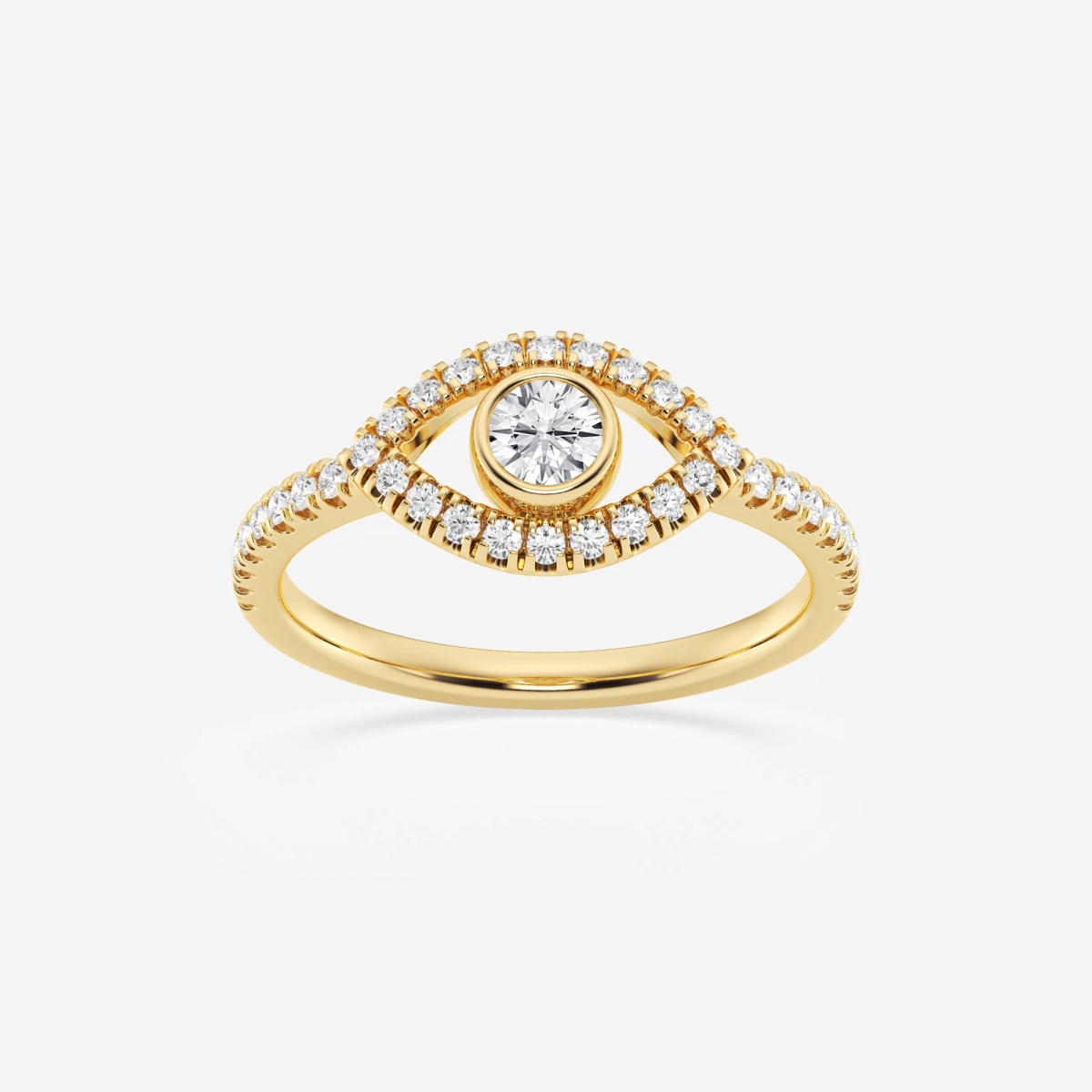 Grown Brilliance is a revolutionary sustainable jewelry brand that brings a fresh approach to luxury. This brand breaks the mold with its ethically produced, lab-grown diamond jewelry, offering ideal solutions for consumers who value both style and sustainability. With Grown Brilliance, you are invited to indulge in guilt-free glamour- embracing elegant designs that do not compromise the environment. Each piece of jewelry is a commitment towards a more sustainable future, without letting go of the timeless charm of diamonds. Grown Brilliance guarantees the highest standard of purity, and ethical production, defining a new era of conscious luxury.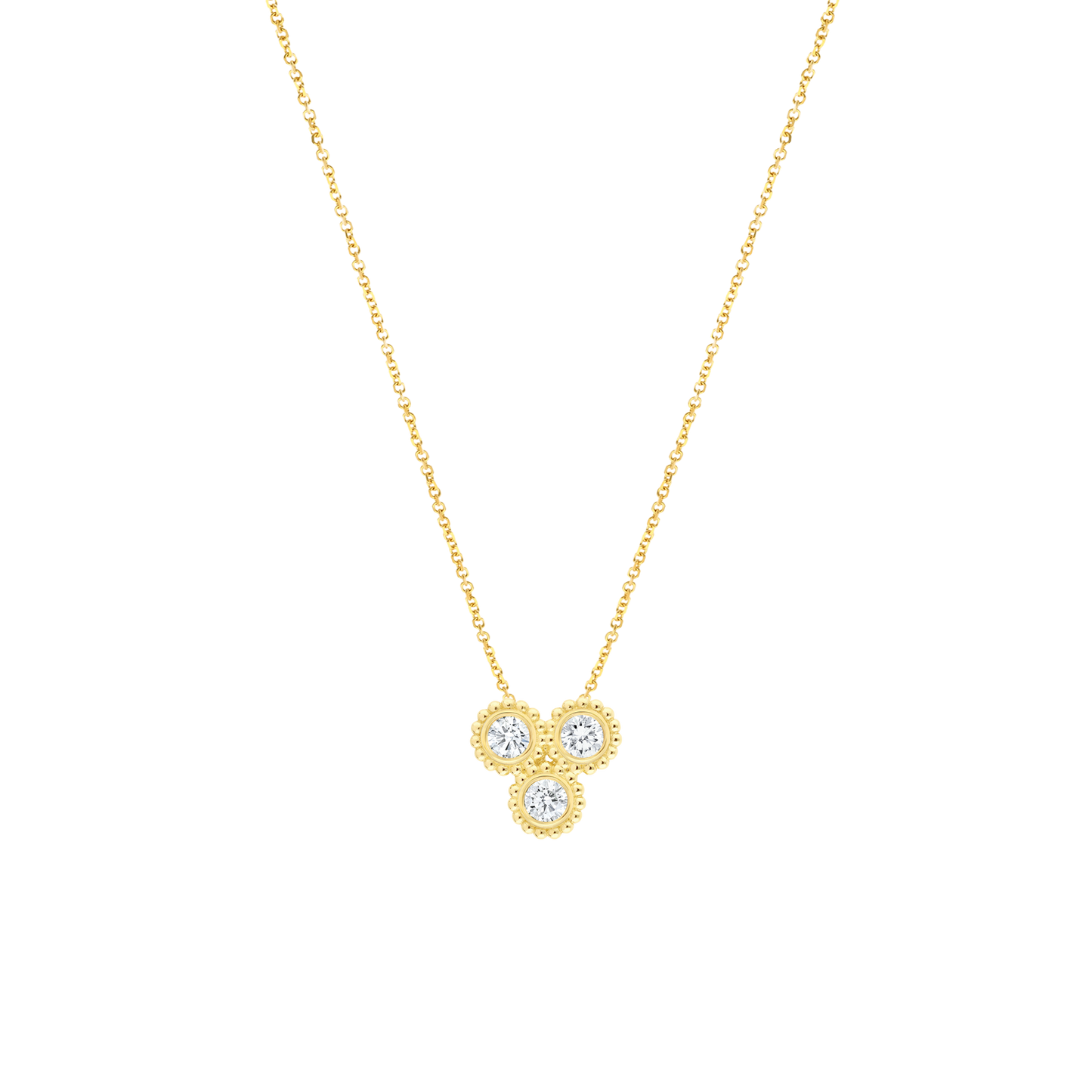 Launched in 2020, idyl is a new sustainable diamond jewelry brand launched in 2020 with the utmost commitment to transparency and ethical manufacturing. Founded by diamond industry veterans with 20 years of experience, idyl uses only ethically-sourced diamonds and 100% conflict-free and traceable 14K solid gold. idyl is on a mission to make diamond purchasing an accessible, fun and affordable experience. They even offer free worldwide shipping from their studio in Antwerp, Belgium.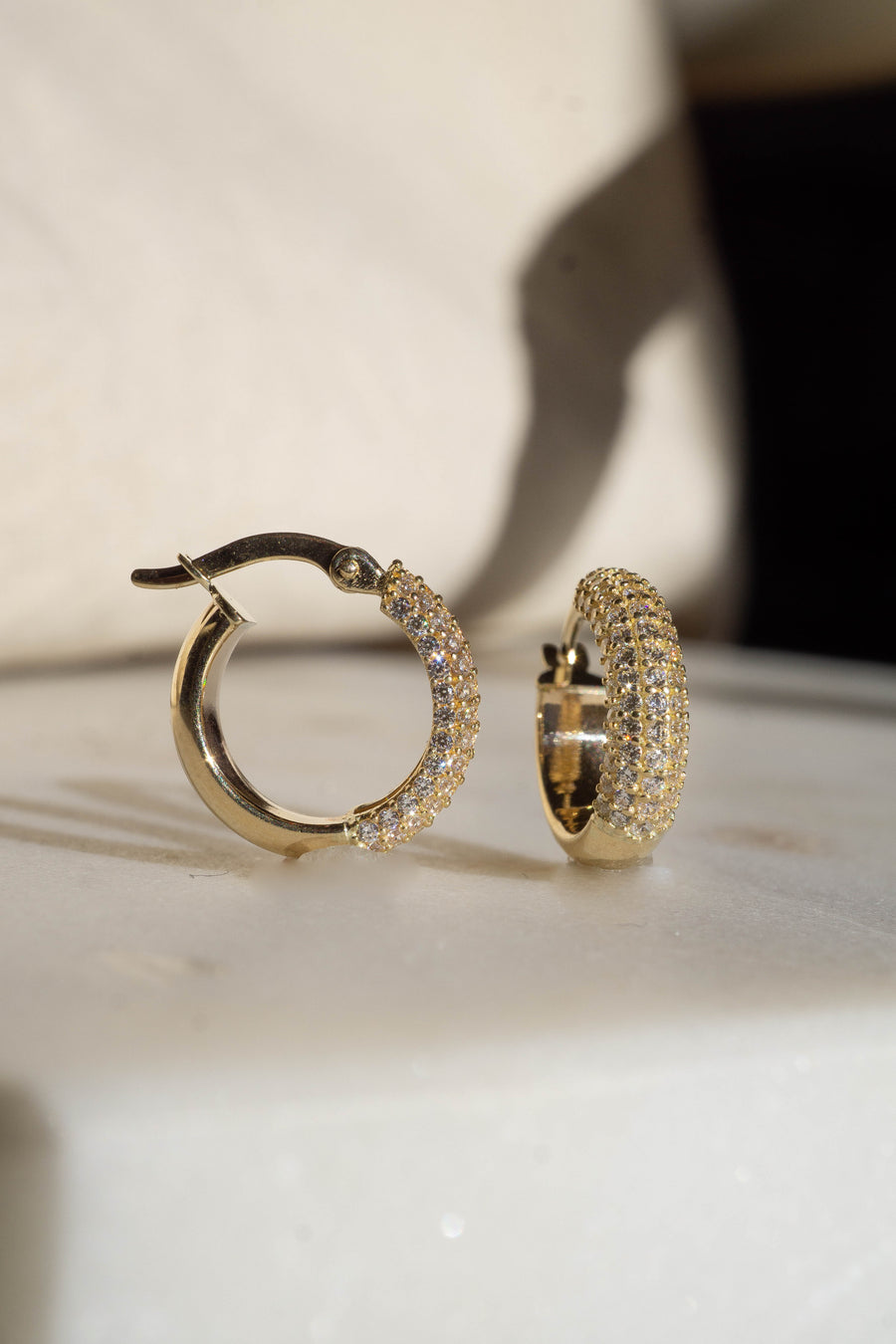 Canada-based FAIR Jewelry creates pieces that celebrate the highest level of craftsmanship and creativity whilst keeping in mind their responsibility to the environment. FAIR uses only recycled solid gold and ethically-sourced, conflict-free gemstones.
Transparency, integrity, community and sustainability is at the heart of everything Ananda Soul does. The core of Ananda Soul's jewelry pieces is made from high-quality, certified recycled 925 sterling silver and is sourced from a German company that refines their metals using environmentally safe practices.
Want to be even more sustainable? Go vintage, antique or estate!
Omi Woods jewelry are contemporary heirlooms that celebrate all of our connections to Africa and her diaspora. Their jewelry is individually and ethically handmade with fairly sourced African gold, recycled fine metals, diamonds and gems. Omi Woods jewelry is intended to be collected, worn everyday, gifted for special occasions and passed down to future generations so its meaning can live on for generations to come.
SOKO is a women-led, people-first ethical jewelry brand and tech-powered manufacturing platform built to connect artisans in Kenya with the global market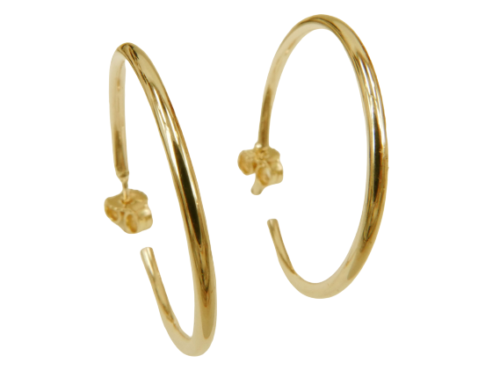 The Ethical Jewels line by Gioielleria Belloni is the first in Italy to offer ethical and eco-sustainable pieces. For ten years they have been designing rings, wedding rings, bracelets, earrings and necklaces made with gold, diamonds and silver extracted from certified Fairmined mines. The line is created with respect to nature, the environment and the dignity of people.