14 Best Non-Toxic Christmas Candles for the Holidays 2023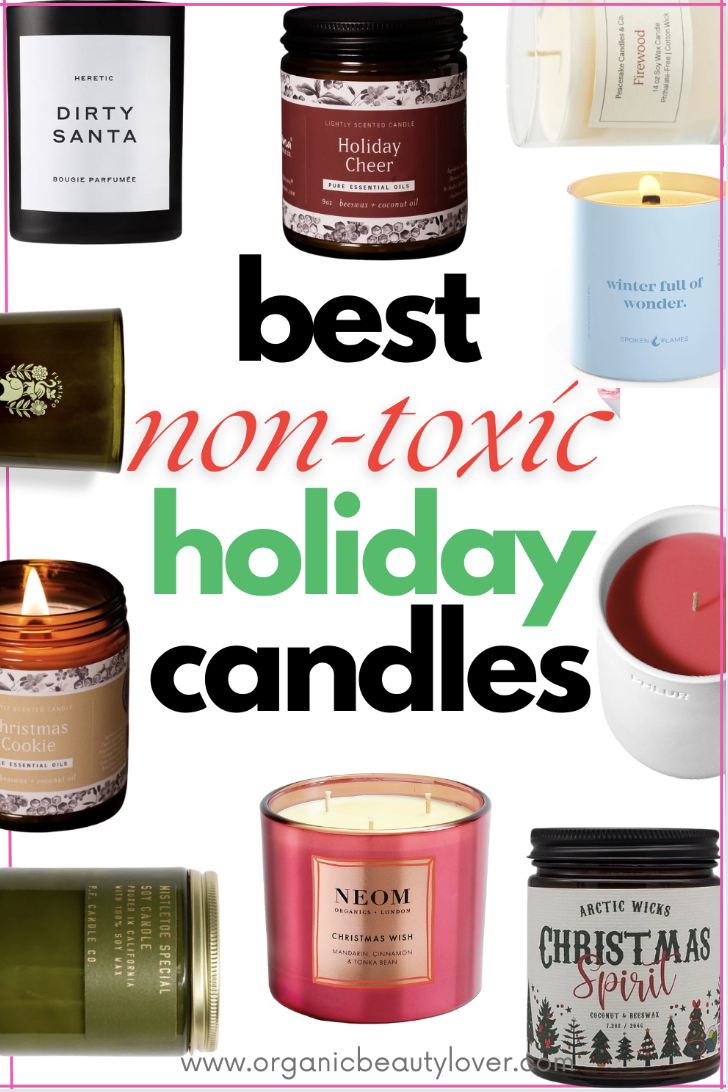 And just like that it's Christmas season again and you're probably here because you're on the hunt for the best clean-burning and paraben free Christmas candles for the holidays. Burning conventional candles can be one of the most hazardous things you do in your home, so to protect your family's health, try these non-toxic Christmas candles instead. They're made of 100% clean-burning waxes like soy wax, beeswax and coconut wax that aren't harmful for your health. These festive winter scents will literally light up the holiday spirit in any home. So throw out your Yankee Candles and keep reading for healthy holiday candles that are clean-burning and non-toxic.
Say hello to Neom Organics' new 100% natural holiday candle scents! With a rich blend of 100% natural sandalwood, frankincense and nutmeg, this stress-busting scent smells just like a roaring open fire – perfect for helping you to relax, reset and recharge. It's warm, comforting and super welcoming.
This super festive Christmas candle is made of coconut and beeswax infused with merry notes of cranberry, red currant, red wine, apple cider and cinnamon. Arctic Wicks is a USDA Certified Biobased Product containing 100% USDA Certified Biobased Content so users have peace of mind they're enjoying a clean toxin-free burn. The scent is blend of fragrance oils and essential oils for a powerful scent throw that fills a home.
Have the home smell like freshly baked Christmas cookies with Fontana Candle Co's Christmas Cookie candle. It has a mouth-watering blend of vanilla, coconut, and almond that conjure up memories of baking cookies with the family. Fontana Candles are made of 100% beeswax and coconut oil for a longer burn and 100% essential oils for a non-toxic scent.
SAVE: Affiliate discount code OBL15 saves 15%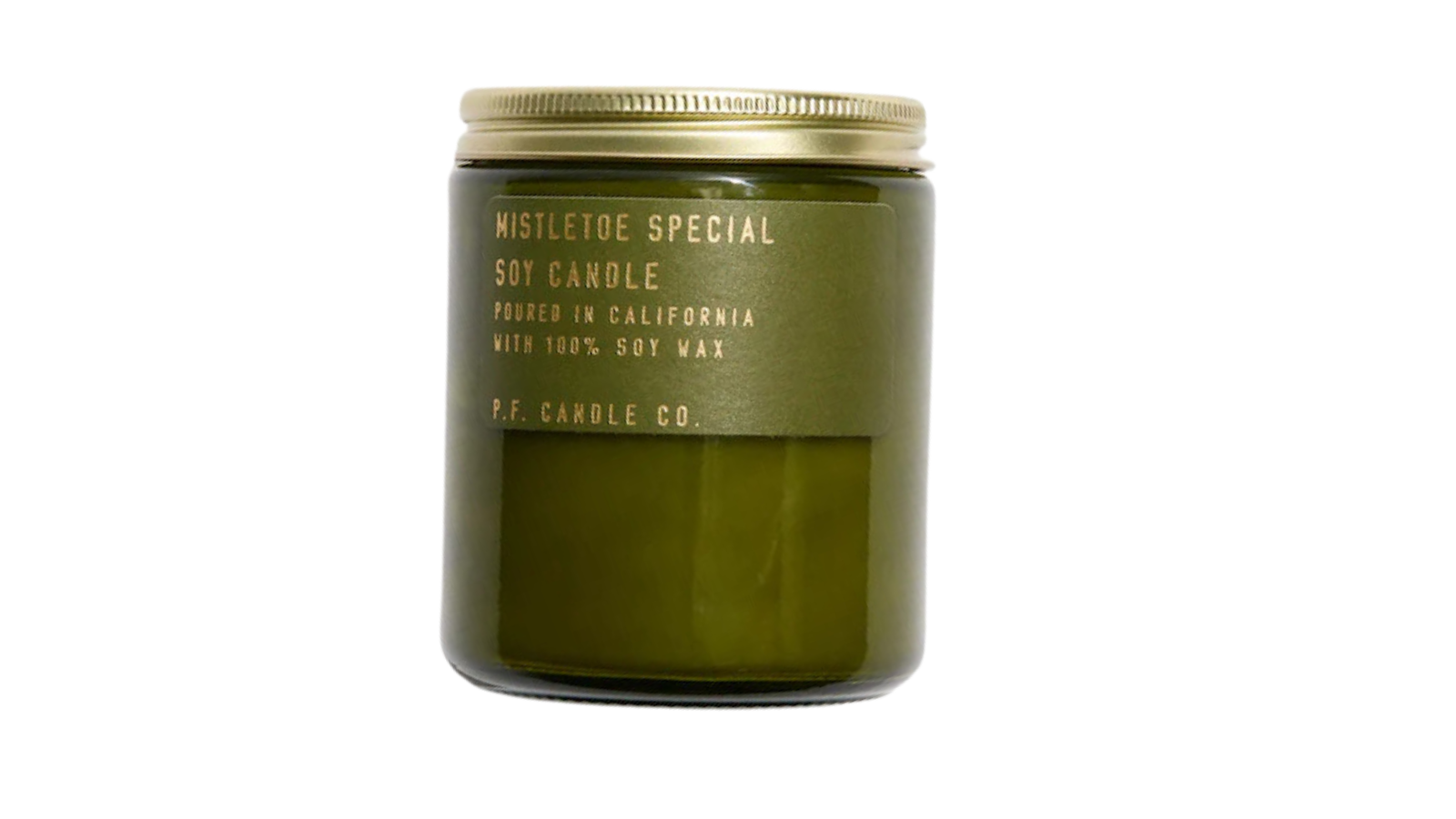 P F Candle Co's limited winter Classics collection features green glass vessels and matching labels with gold foil embossing for a luxe look. P F Candles are made with 100% domestically-grown soy wax, fine fragrance oils, and cotton-core wicks. The fragrances used are paraben-free, phthalate-free and have strong scent throw. Mistletoe Special is a dark woodsy scent featuring Douglas fir, eucalyptus, pine, and cedar.
Have your home smell like a candy cane the healthy way with Fontana Candle Co's essential oil-scented beeswax candles. Peppermint Twist is an uplifting blend of steam-distilled Peppermint oils and Sweet Orange oils. Fontana's candles are MADE SAFE® certified, ensuring they're free of any and all toxins known or suspected to harm human health, animals, or ecosystems.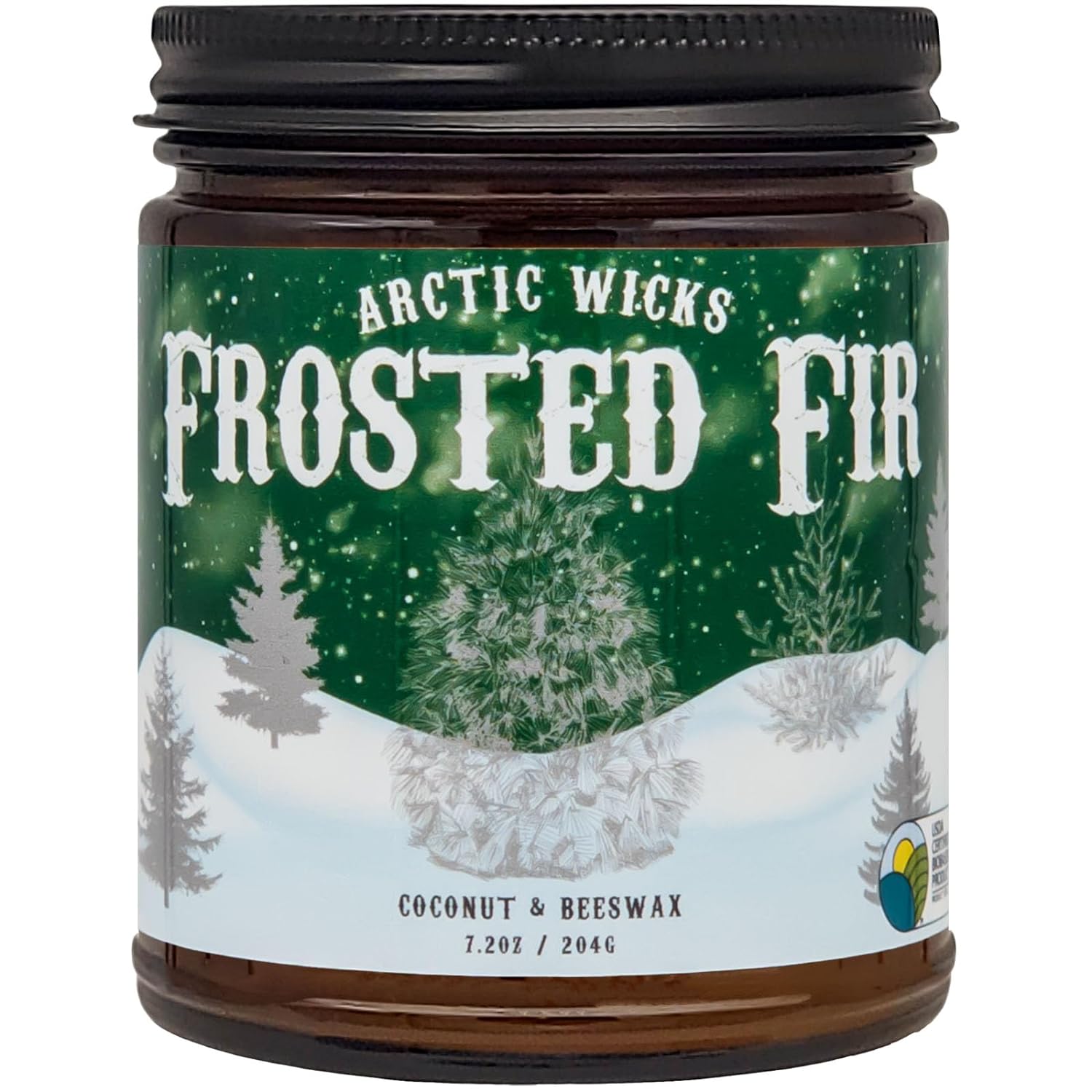 Want your home to smell like a Christmas tree that came straight from the forest? Frosted Fir candle brings the scent of Arctic Fraser Fir trees into your home with top notes of cypress, camphor, and ozone, middle notes of evergreens, cedar, pine, and red currant and  base notes of Juniper, Fir, and amber.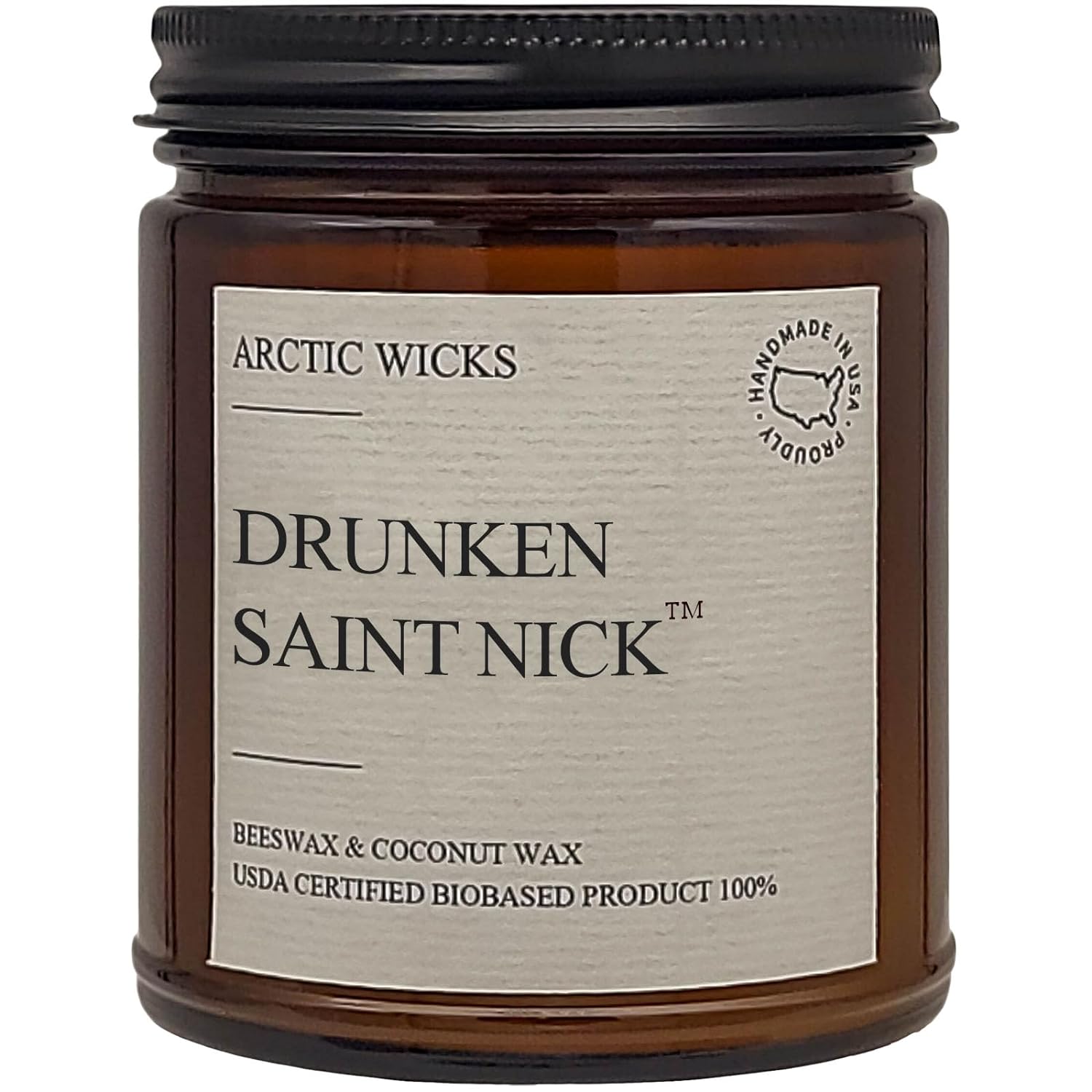 Want a boozy candle that smells like whiskey and sweet, creamy vanilla eggnog? Drunken Saint Nick has notes of Whiskey, Amaretto, Rum, Eggnog, Butter, Sugar, Cream Spice and everything nice.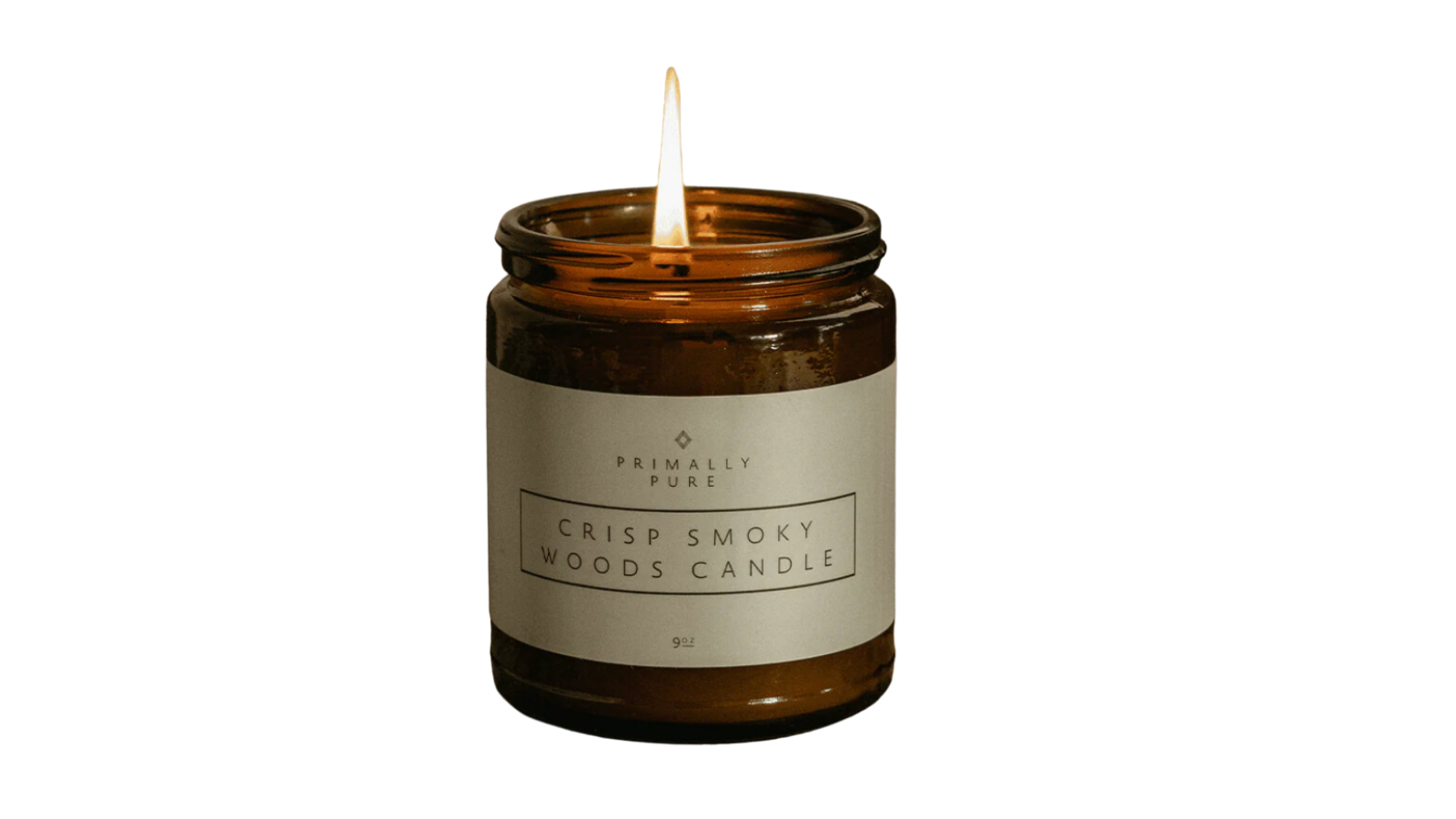 Made entirely of organic beeswax and organic essential oils, Primally Pure's Crisp Smoky Woods is perfect for the holiday season with hints of black spruce, tobacco absolute and silver fir.
SAVE: Affiliate discount code OBL saves 10%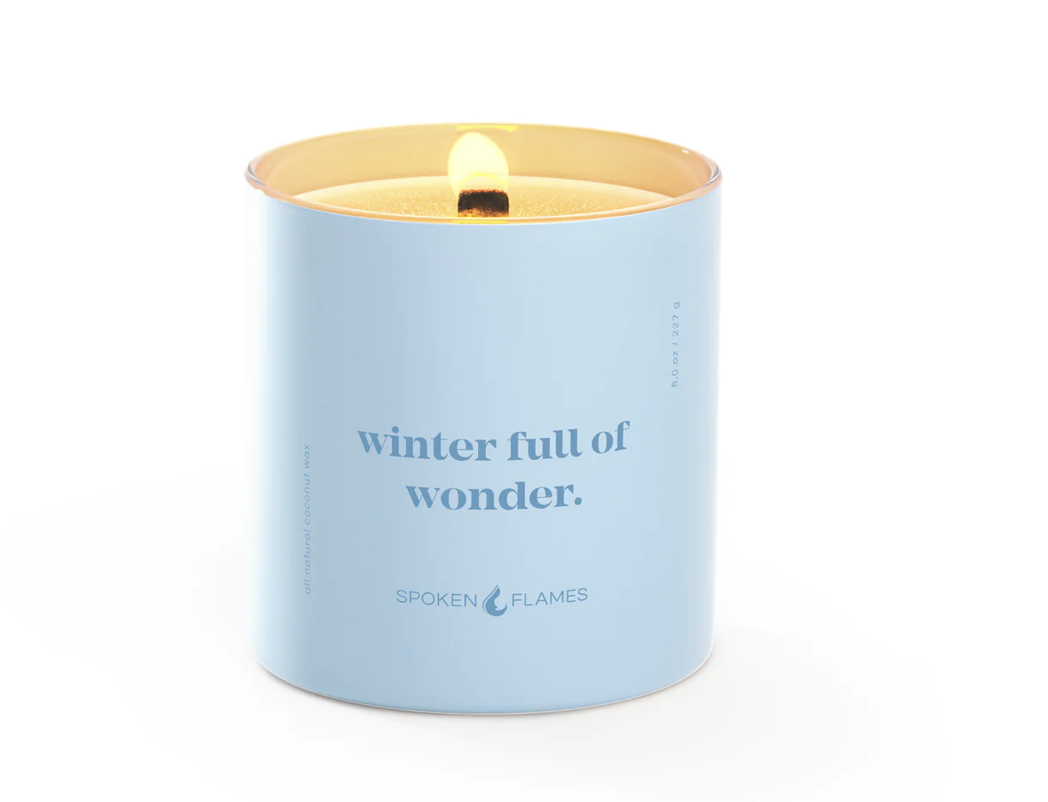 Spoken Flames Winter Full of Wonder takes you through a snowy winter forest with bright lemon, Siberian fir, Dalmatian Sage, Tonka Bean and Nordic cedarwood to pique your senses. Spoken Flames is made with phthalate-Free fragrance oils with all natural coconut wax and dual wooden wick that crackles into the night.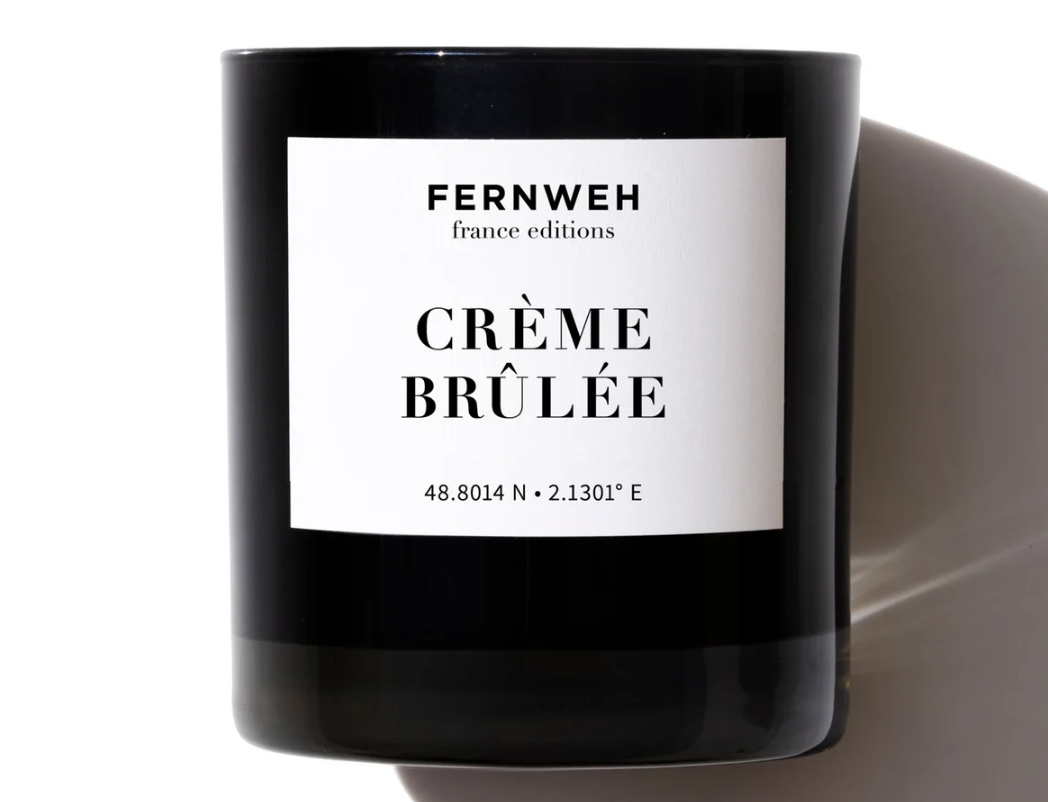 When you're feeling like you need a French dessert, Fernweh Editions Creme Brûlée is caramelized sugar top and rich vanilla sweetness with a hint of chocolate swirled into one. Fernweh uses a blend of soy and coconut wax and phthalate free fragrances for lavish scents designed to transport you to destinations yonder.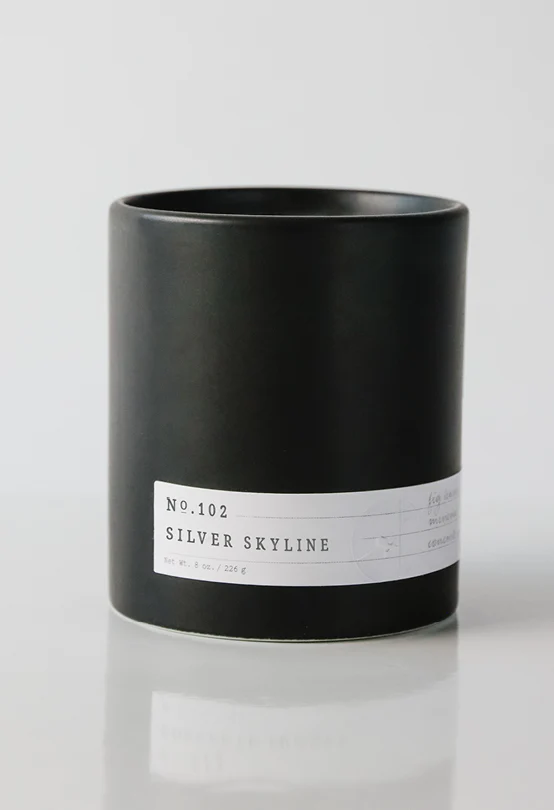 This luxury clean candle by Aerangis evokes the essence of the holidays in New York City. It features festive notes of Balsam, suede, fresh-cut fir trees, light citrus and cedarwood
SAVE: Affiliate code OBL saves 10%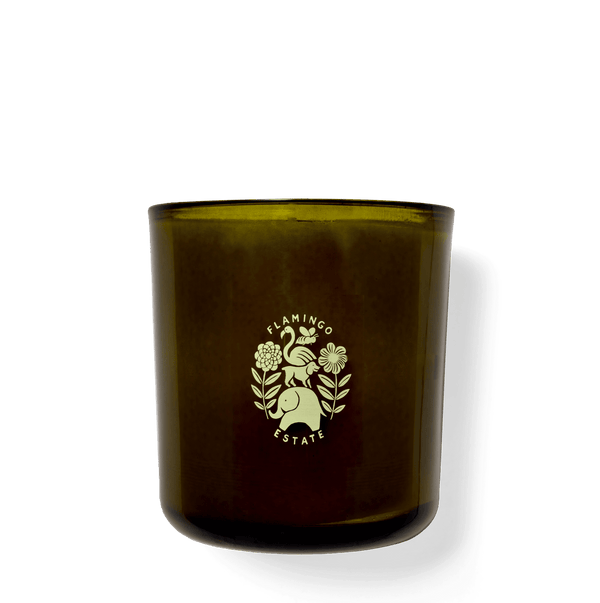 Flamingo Estate's all natural candles are made with 100% natural vegetable wax and essential oils on their LA estate. Douglas Fir & Ancient Vetiver Candle features notes of Vetiver, Douglas Fir, Angelica Root, and a hint of Basil for a crisp, smoky and sweet scent.. The Douglas Fir essential oil is distilled from boughs gathered in British Columbia's highly-oxygenated Great Bear Rainforest.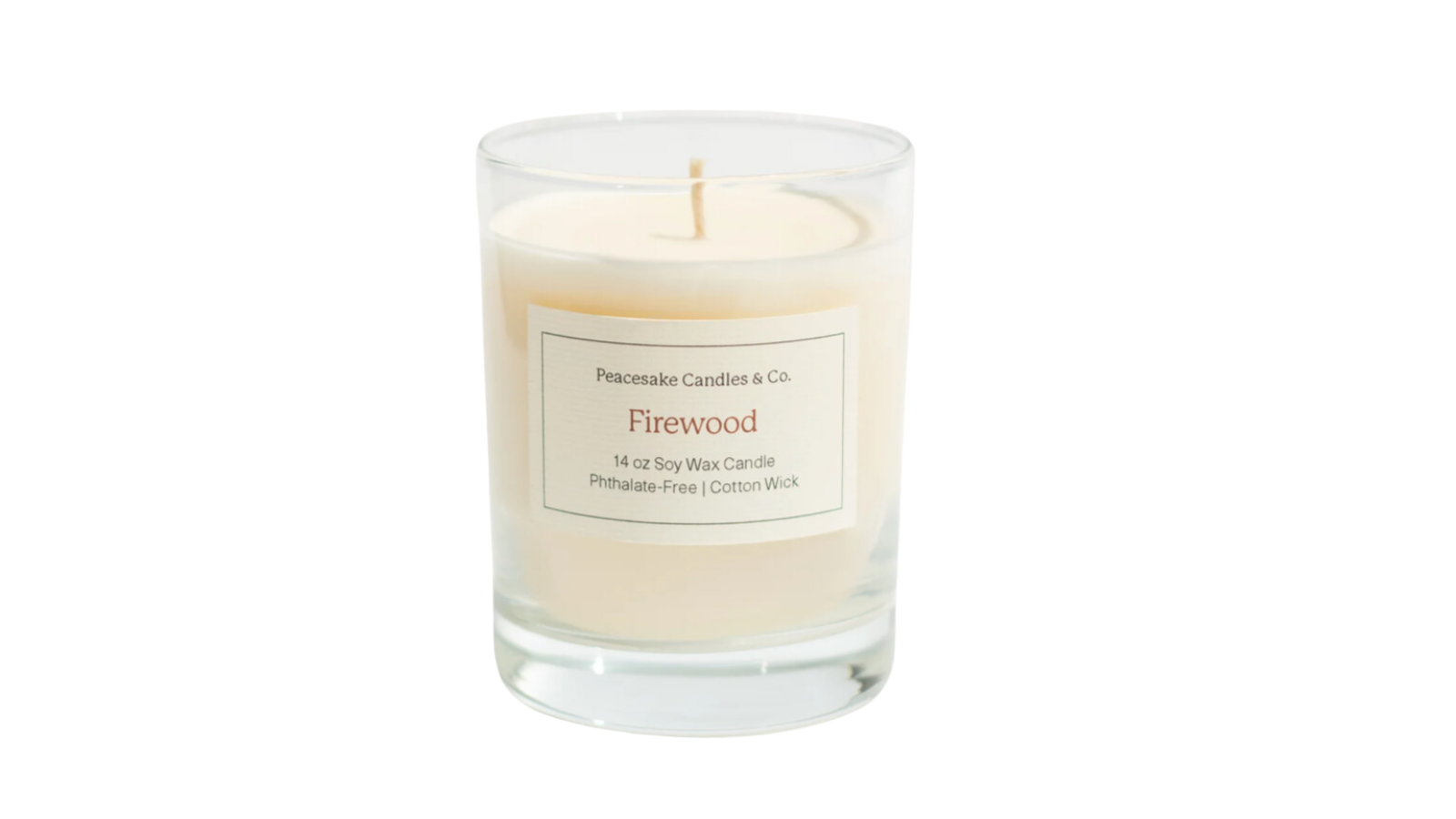 If your dream winter holiday is a cozy cabin getaway, Firewood encapsulates a dreamy campfire evening out in nature with smoked wood, pine needles, cedar and fir balsam. Peacesake Candles are made with 100% soy wax and a blend of fragrance oils and essential oils. Their generously sized 14 oz jars last forever.
Clean fragrance brand Phlur is bringing us some holiday scented candles this year like Currant Crush and Wild Balsam. This festive, joyous candle features a red-hued wax with notes of sparkling red currant, ripened cassis, rhubarb combine and a bouquet of rose petals and peony.