Blueland Review: Do Blueland Cleaning Products Work?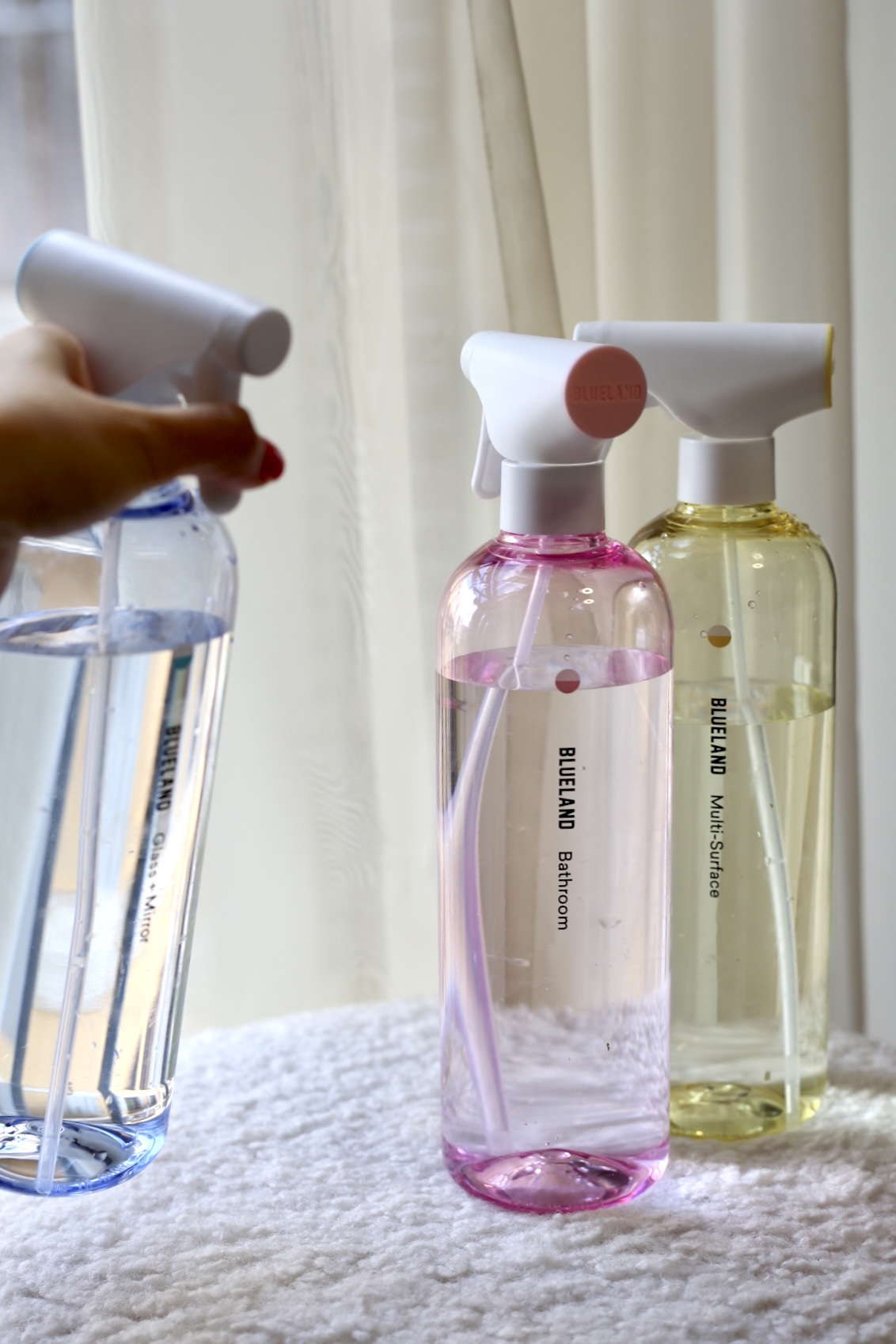 Blueland cleaning products are a range of eco-friendly, cost-effective, and waste-free cleaning solutions – that 1 million homes have already switched to. I'm surprised I hadn't heard about them up until recently. Safe for kids and pets, Blueland offer a better, planet-friendly approach to cleaning with reusable bottles and tablets that mix with water, eliminating the necessity for single-use plastic cleaning product containers. The brand's goal is to make being eco-friendly easy, affordable and effective. The Blueland product line includes multi-surface, bathroom, laundry and glass cleaners (and even personal care), with each product aiming to make cleaning more sustainable and budget-friendly without compromising on quality.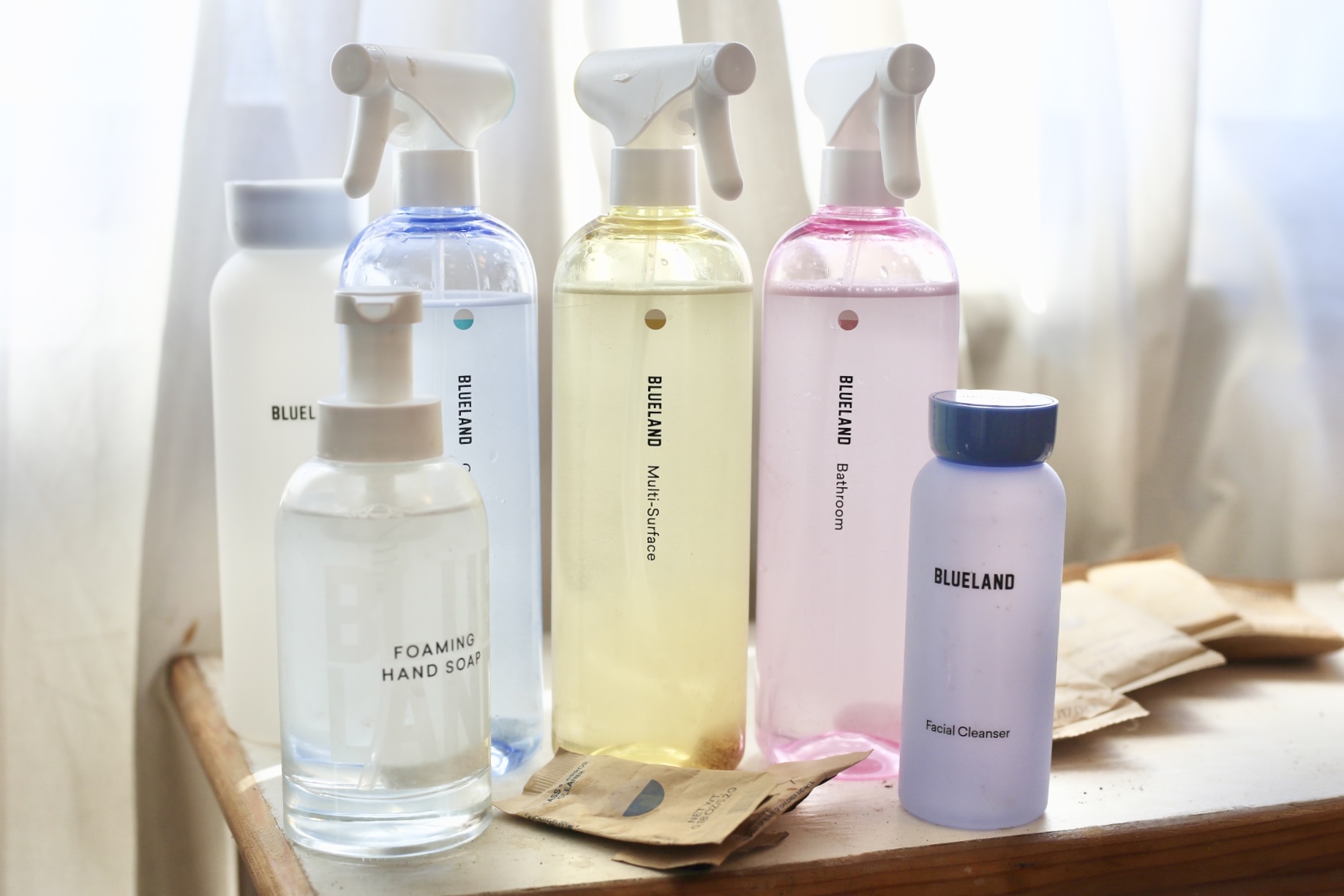 How Blueland sets themselves apart:
Scientist formulated
Multiple certifications: Cradle to Cradle certified, USDA BioPreferred certification, EPA Safer Choice certification & EWG verified
Third party tested
40+ patents pending
All packaging is recyclable, compostable or both.
Leaping Bunny (cruelty free) certification for all products
Supports organizations like DigDeep, ACLU, Lonely Whale, NRDC and more
Climate Neutral Certified and a Certified B Corp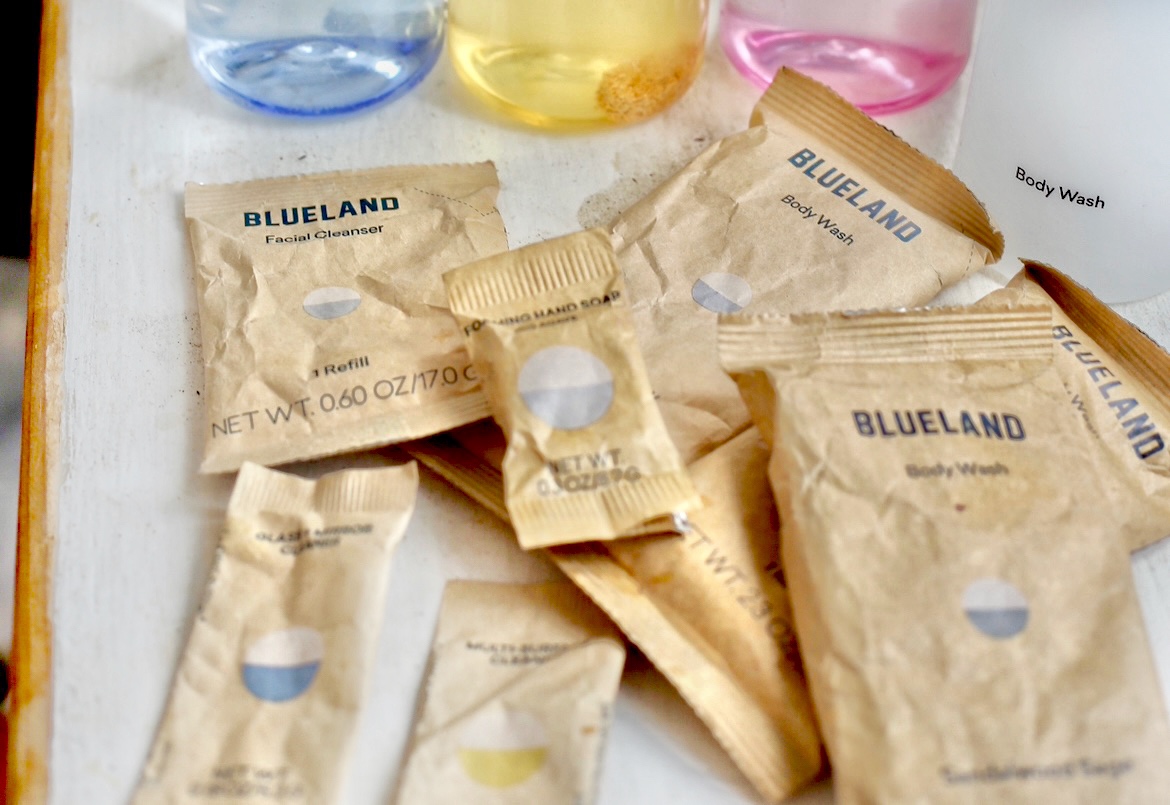 Blueland offers full transparency of all the ingredients they use. They make sure to create formulas that are:
Made without parabens, phosphates, ammonia, VOCs, chlorine bleach, or phthalates
Vegan, gluten-free, soy and nut-free
Fragrance is made of natural + safe synthetic ingredients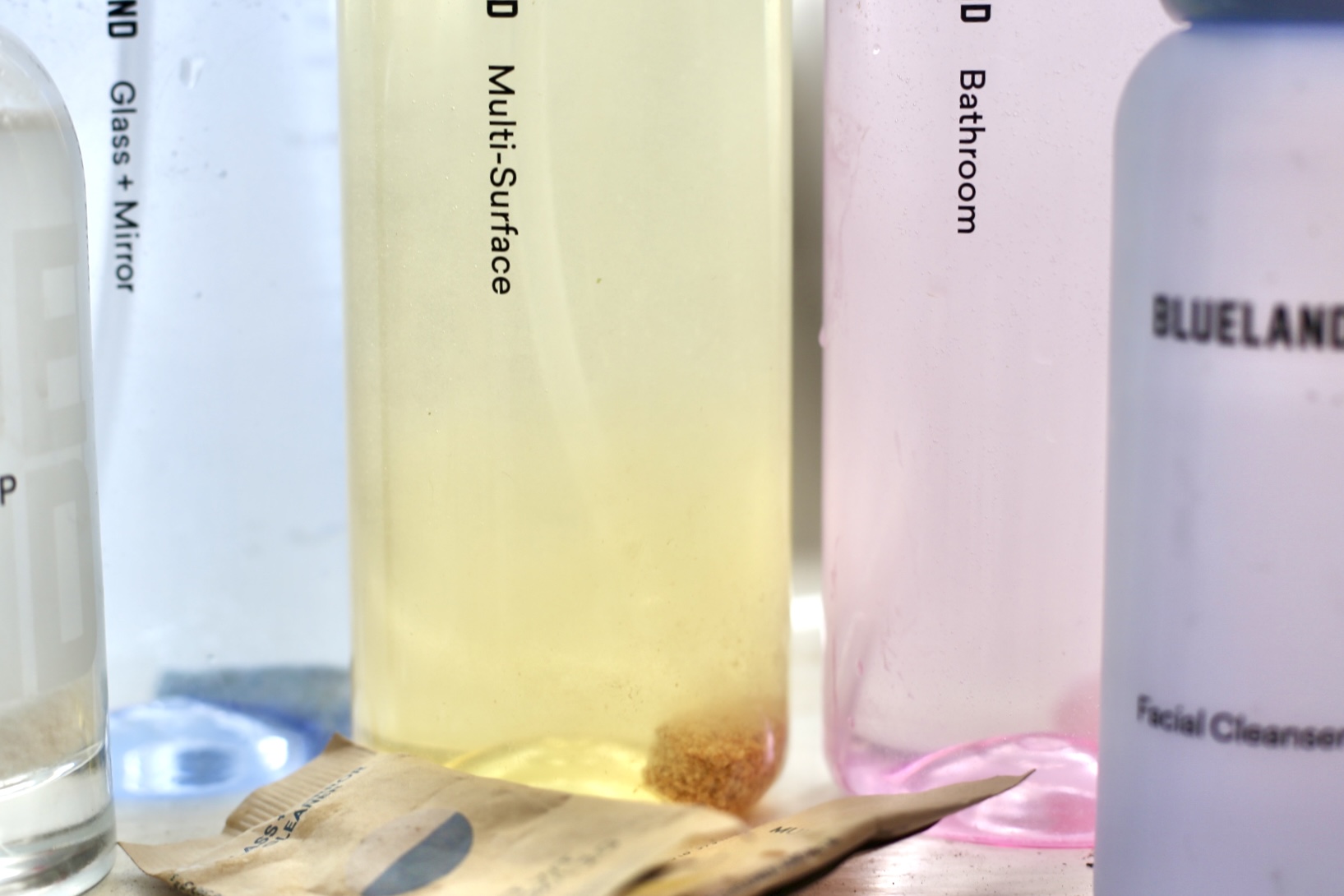 Buy the forever bottles (as part of Blueland sets)
Fill up the empty bottle with water
Place the tablet in & let it dissolve
Use up the bottle
Buy just the refills (sold in packs of 3, 6 or 9 tablets)
Here are some example prices for Blueland's starter kits and refills:
A starter set for your entire home (Clean Suite Kit): $89
Cleaning sprays + hand soap set (The Clean Essentials): $39
One cleaning spray starter set: $18
3 pack refill set: $7.50

I like that Blueland cleaning bottles come in a huge XL style size. With many other brands I find myself using the bottle quickly each time and having to refill them frequently.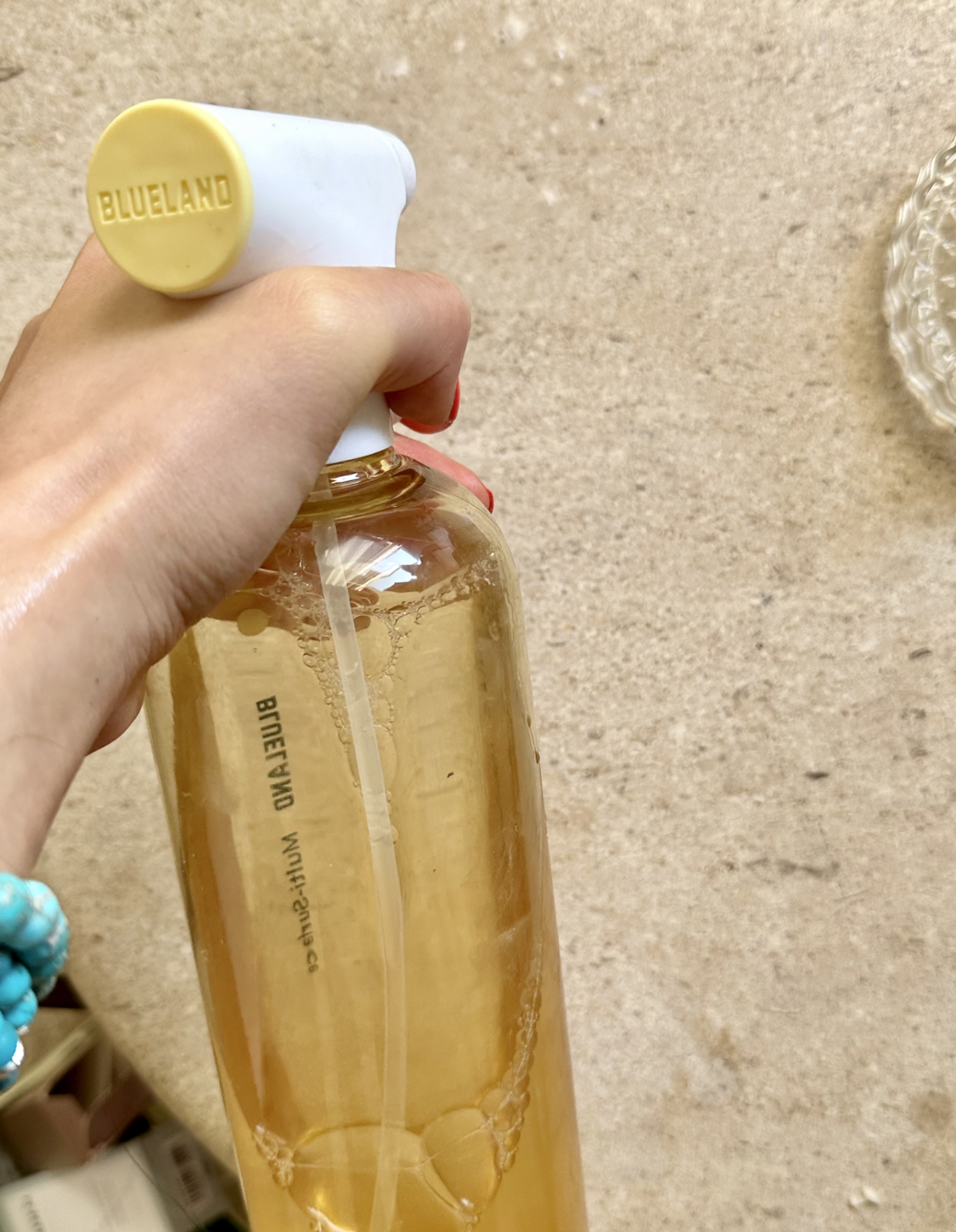 What I Didn't Like
I felt the quality of the nozzles was on the cheaper end. It requires a little more effort to spray and sometimes it felt like product would leak while spraying. I also wish that you had the ability to choose which scents you want. For instance, the Bathroom Cleaner refill sets only come in Eucalyptus Mint and the Multi-Surface Cleaner only comes in Lemon. The Hand Soap refills are the only product that allows you to choose variety packs or specific scents.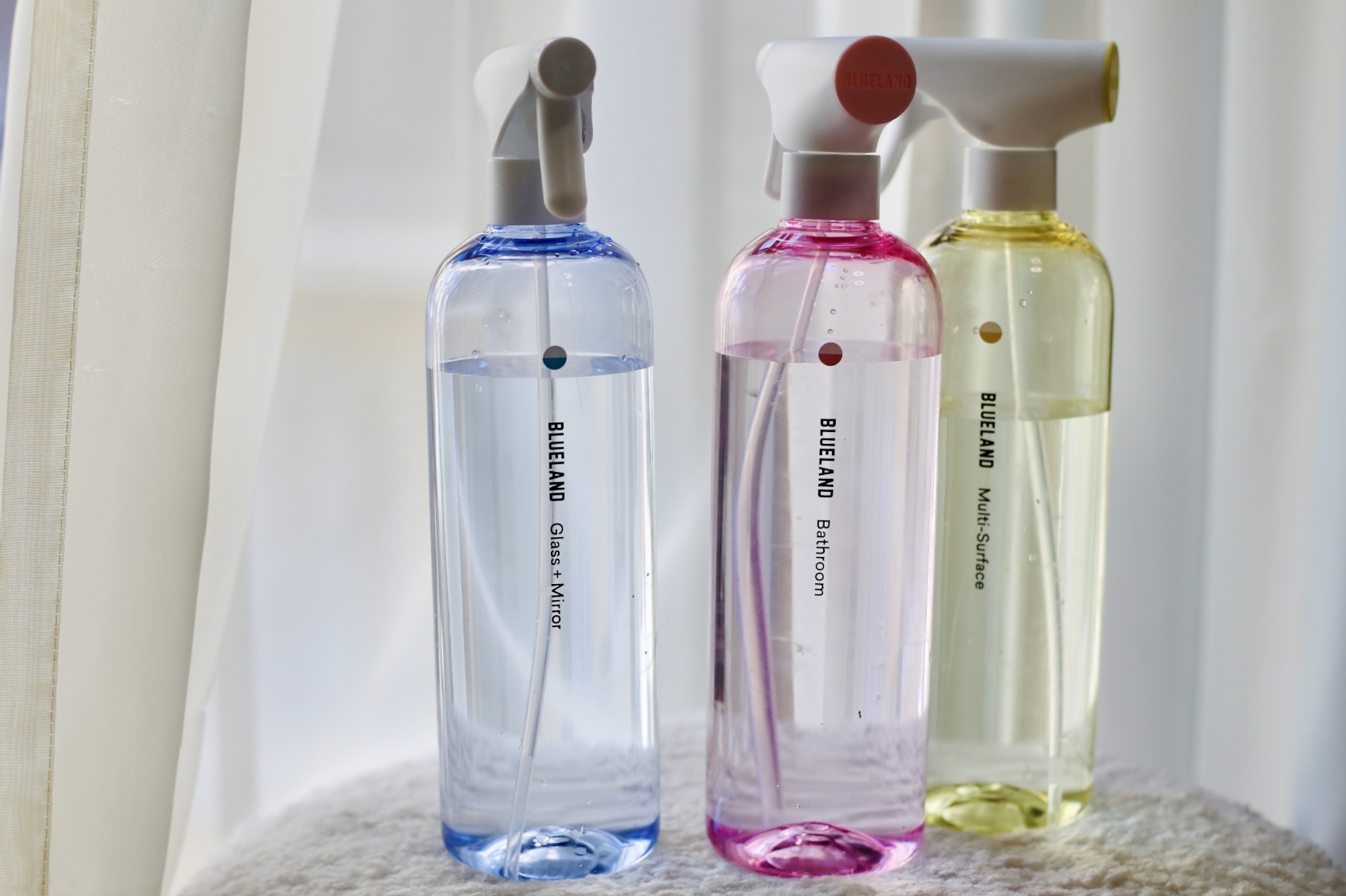 Blueland cleaning products do a decent job, if you want to do daily cleaning maintenance, but I wouldn't rely on them for deep cleaning or more heavy-duty cleaning.
I use the multi-surface cleaner around the kitchen and it works well for general surface wiping. Same goes for the bathroom cleaner. The Hand Soap comes out as a foamy foam and cleans well. I find Blueland's Iris Agave scent to be unique and enjoyable too.