Happsy Organic Mattress Review + Discount Code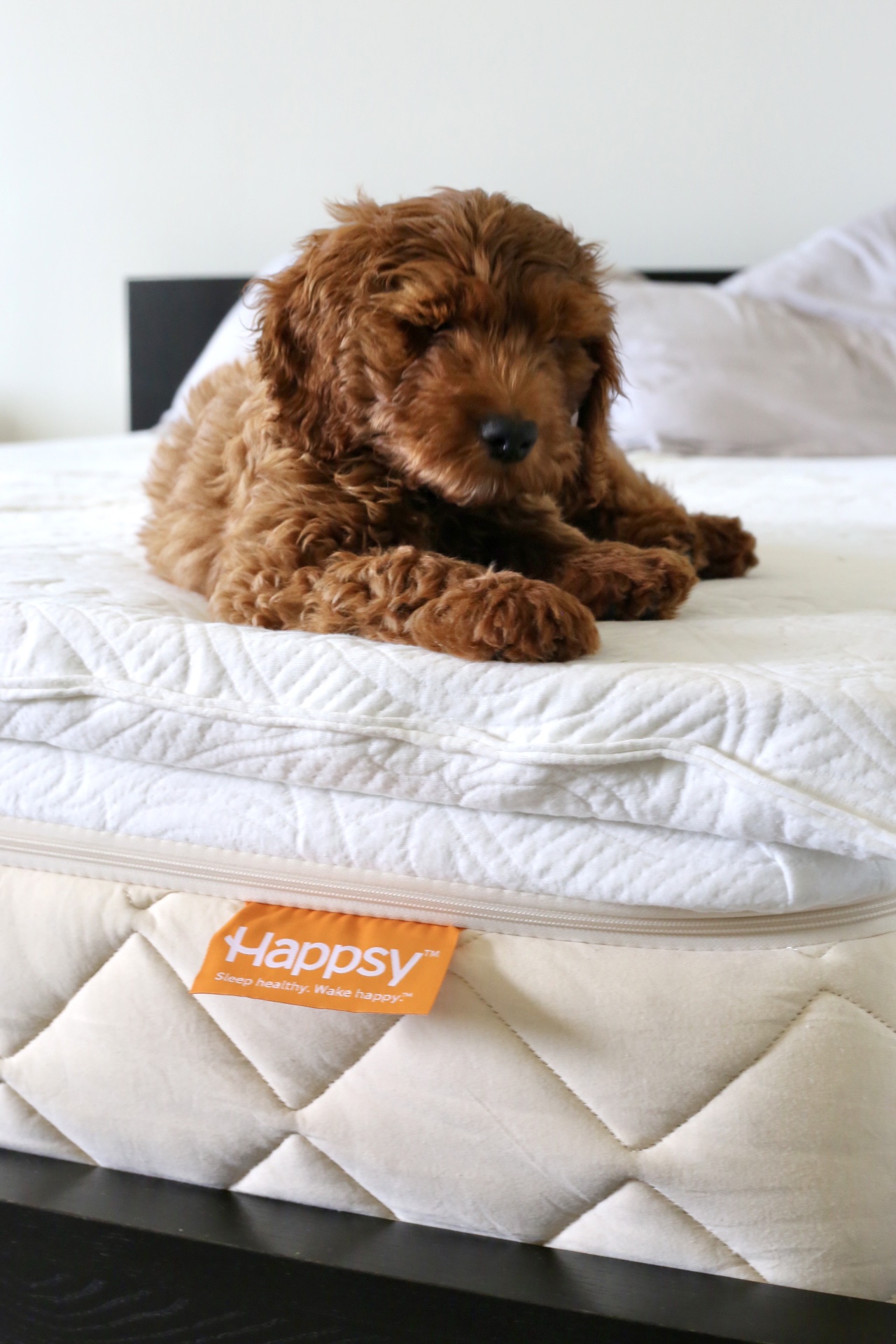 Happsy Mattress is a certified organic mattress that's non toxic, allowing you to sleep exactly as nature intended. Happsy uses certified organic, sustainably harvested and environmentally-friendly materials, while eliminating the harsh chemicals, foams and adhesives used by conventional mattress brands. We spend so much of our lives sleeping, so we want to not only make sure the quality of our sleep is good but that we're also minimizing our exposure to toxins. Happsy offers both. I tried the Happsy organic mattres, topper and sheets and am sharing my thoughts in this Happsy review (save 20% with code BLACKFRIDAY ).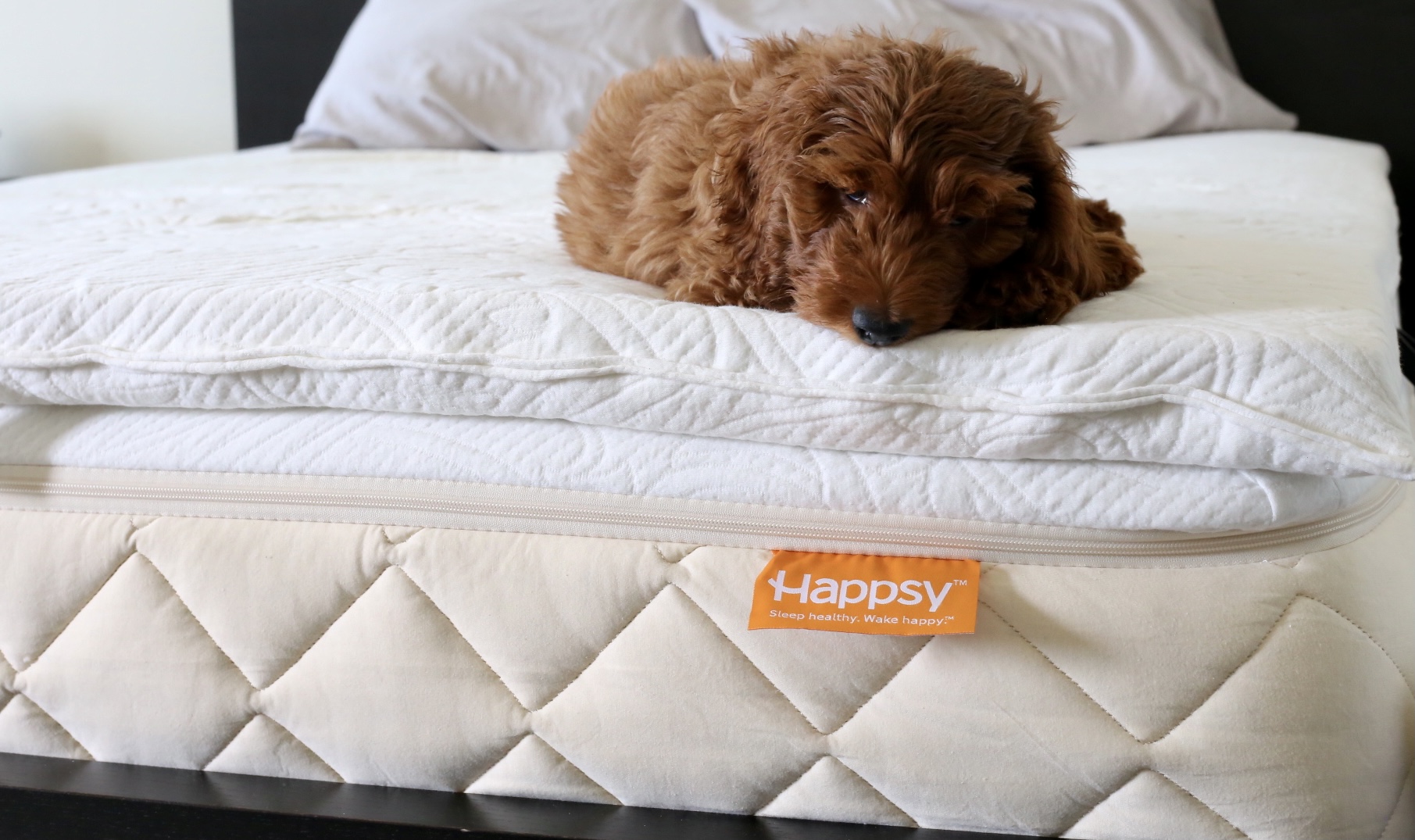 Happsy's organic design is not only better for the planet, but also provides excellent support, contouring to your every curve and dissipating heat for a more comfortable night's sleep.
Happsy manufactures its own pocketed springs to be less bouncy and more supportive than the "off-the-shelf" units. They eliminate all glues and adhesives from coil units.
Nearly ALL mattresses contain some form of flame retardants or flame barriers including polyacrylonitrile, boric acid, PBDEs and others. Also, don't be fooled by "natural hydrated silica." This is actually synthetic rayon.
Conventional mattresses can have up to 10 lbs of glue in them. Glue is typically used everywhere from the comfort layers to the coil system!
Happsy Mattress is made up of:
Comfort layer of GOLS-certified organic latex
Support core of individually pocketed coils made from tempered steel
Cover of GOTS-certified organic cotton.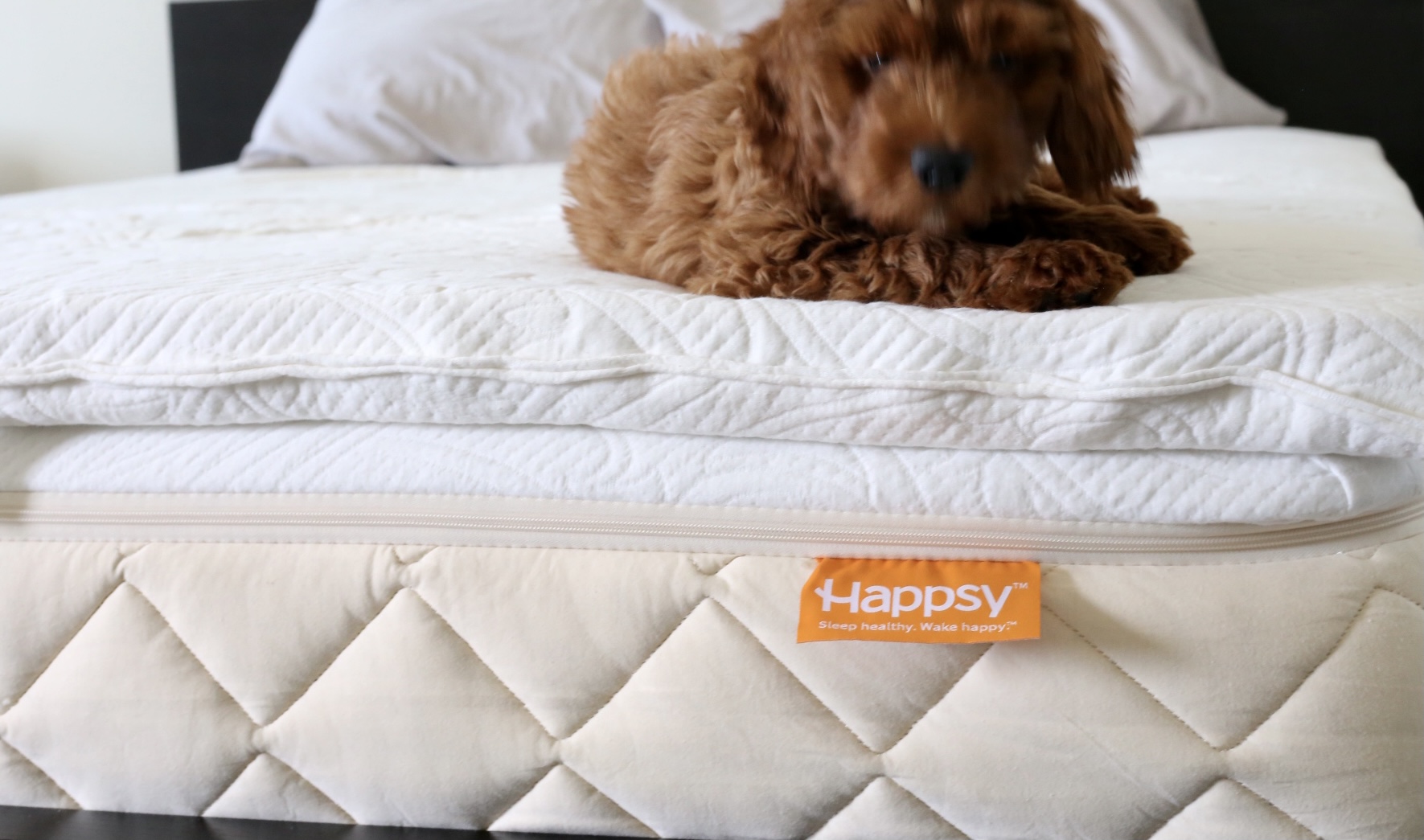 Happsy holds numerous certifications so you know you're getting what you're paying for.
Global Organic Textile Standard (GOTS)
All Happsy products meet the organic and non-toxic requirements of the Global Organic Textile Standard (GOTS), recognized as the standard for organic consumer goods by the U.S. Department of Agriculture (USDA).
MADE SAFE
All Happsy products have been scrutinized by the MADE SAFE health and safety experts to ensure they do not contain ingredients that could negatively impact human health.
All Happsy latex is GOLS or Rainforest Alliance FSC Certified and is approved per the GOTS organic standard.
Global Organic Latex Standard (GOLS)
Happsy uses organic latex that meets the organic and non-toxic standards of the Global Organic Latex Standard (GOLS). The GOLS certification also includes a focus on human health, safety and welfare, and the environment.
GREENGUARD GOLD
GREENGUARD is a third-party testing program measuring chemical emissions from consumer products. GREENGUARD tests for criteria based on industry and governmental standards.
Formaldehyde Free
All Happsy materials have been tested by Underwriters Laboratories (UL) and verified to meet the program's formaldehyde-free standards.
Happsy products are featured on the Zero Toxics product registry.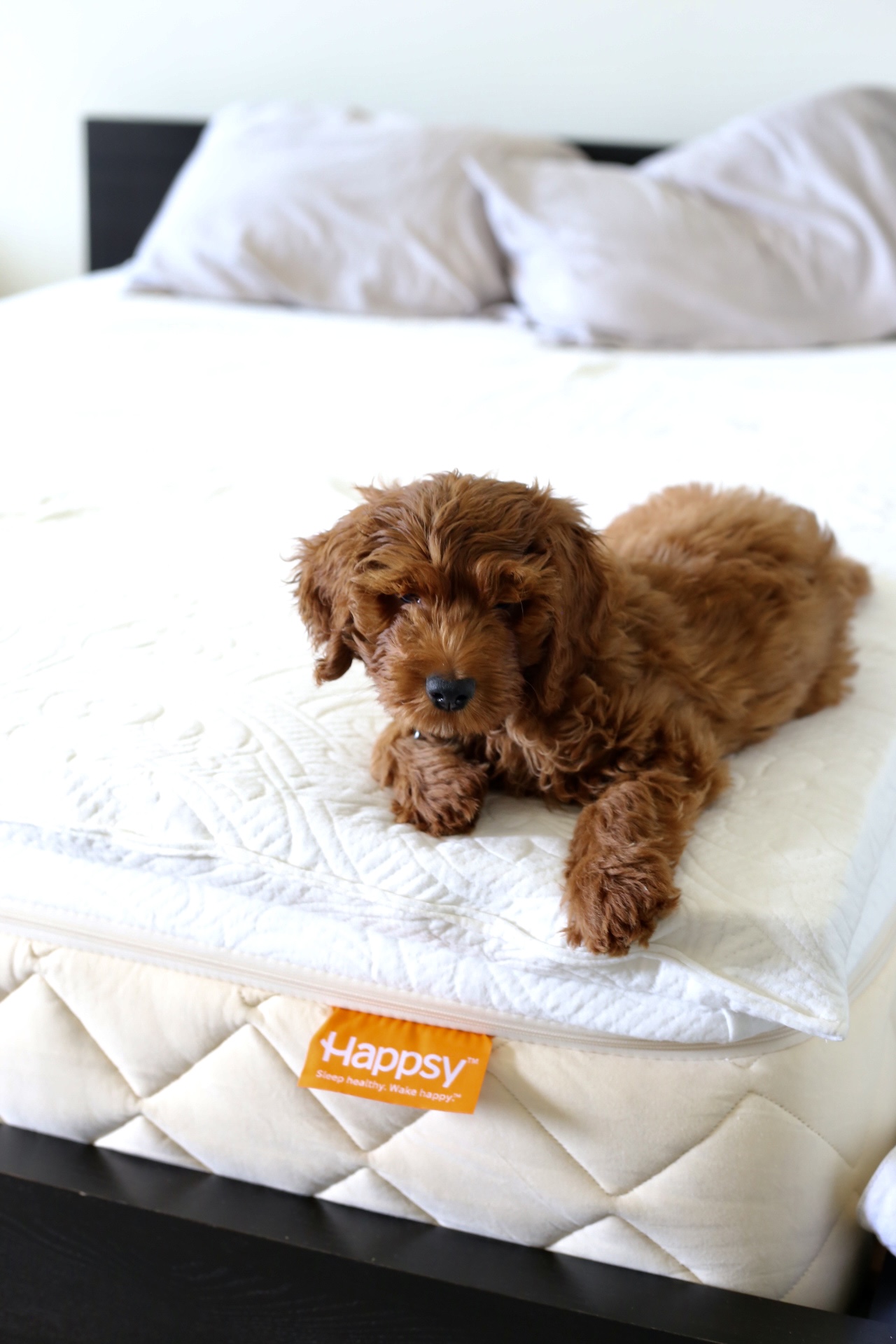 The Happsy mattress has medium firmness that's enough to provide ample support for the back while still retaining a cushion quality. With the Happsy mattress topper you get a more plush feeling with some sinkage. This mattress keeps you cool at night during summer and feels a million times better than sleeping in a generic ikea mattress.
The mattress comes in a box and inflates quickly once you remove all the tightly wrapped plastic. The off gassing is present but not overpowering and disappears relatively quickly.
The Happsy mattress contours nicely to the body and feels so comfortable. Without the mattress topper it leans a little too firm for me personally, but would probably be perfect for those who enjoy a slightly firmer mattress. Overall, Happsy is beautifully and thoughtfully designed.
Save 20% with code BLACKFRIDAY.