Lovinah Supernatural Skincare is a corrective all-natural line of luxurious products formulated to target premature aging, hormonal challenges, dark spots, hyperpigmentation, and acne using age-old, potent African ingredients. Lovinah combines the healing herbal traditions of Africa with modern technology to create products that are slow crafted in micro batches.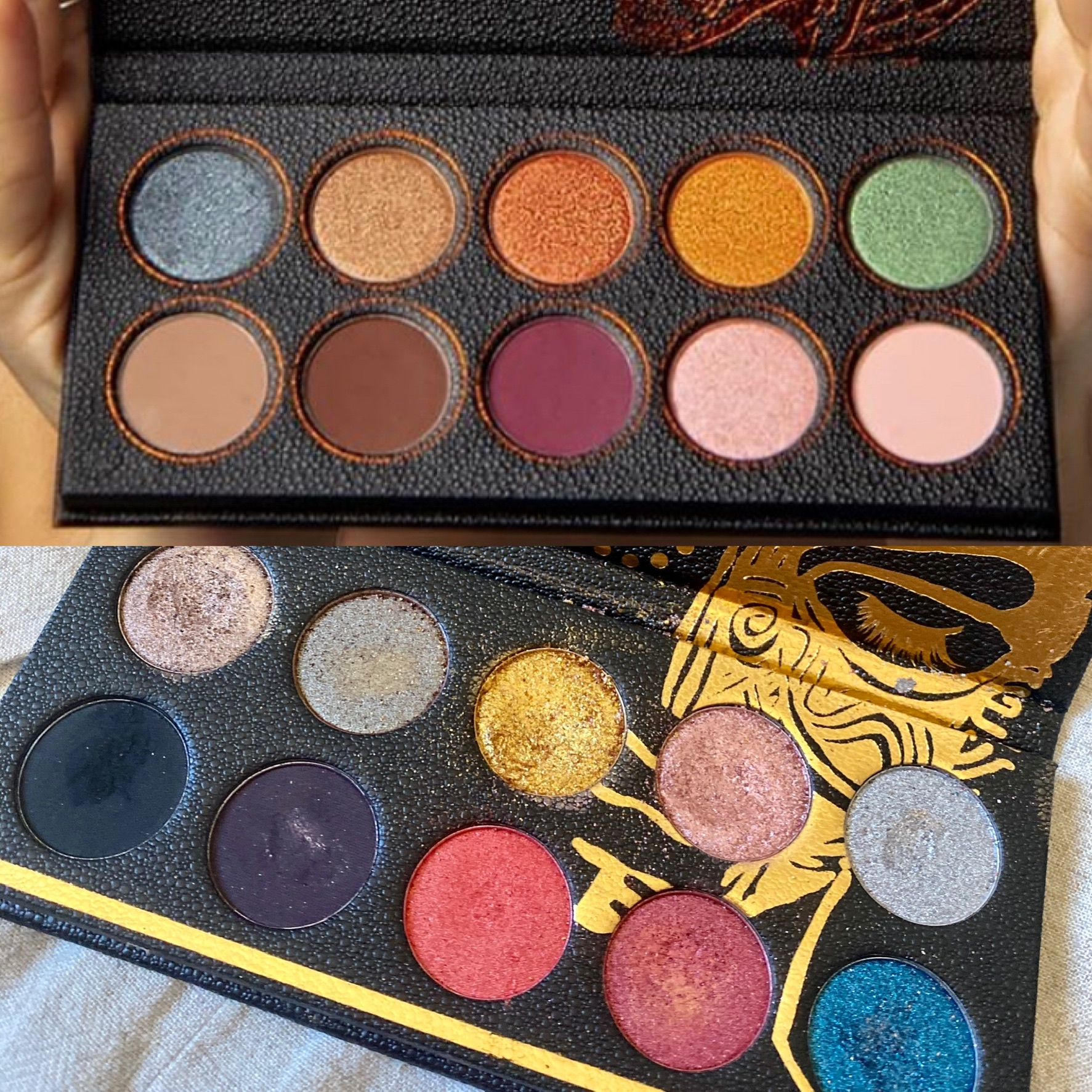 The founder Joy Ekhator hails from Nigeria, where she learned the healing powers of nature through her grandmother, an herbalist, traditional doctor, bone setter and midwife. Fast forward to adulthood and Joy had three children in three years which caused a severe hormonal imbalance and cystic acne, not to mention the skin ailments her young children suffered. Fast forward again and Lovinah is created and is now a full-blown skincare and makeup brand.
Lovinah brings to life ancient African beauty rituals modified for the modern world using traditional herbs, exotic oils and extracts perfected by technology. The all-natural skincare brand recently launched their own supernatural makeup products — and they are stunning. Talk about godDESS vibes.
I've been using the Lovinah Glow Goddess Eyeshadow Palette for about a year now and my friend Mila of GreenMilaMonster tested the Eye Magic Eyeshadow Palette for me. Read on for my Lovinah Eyeshadow Palette review!

Based in Nilotica, Squalane and crushed gemstones, Lovinah Eyeshadow Palettes come in ten shades and are ultra pigmented, rich and velvety. They offer magnetic application and are long lasting. If you like a good amount of shimmer, Lovinah's got it.
The Glow Goddess Eyeshadow Palette has eight shimmer shades and two matte shades. While I don't use the red and blue shades for an everyday look, these are fun to play around with. The black matte shade is so richly pigmented that I use it with my angled eye makeup brush to apply it as eyeliner.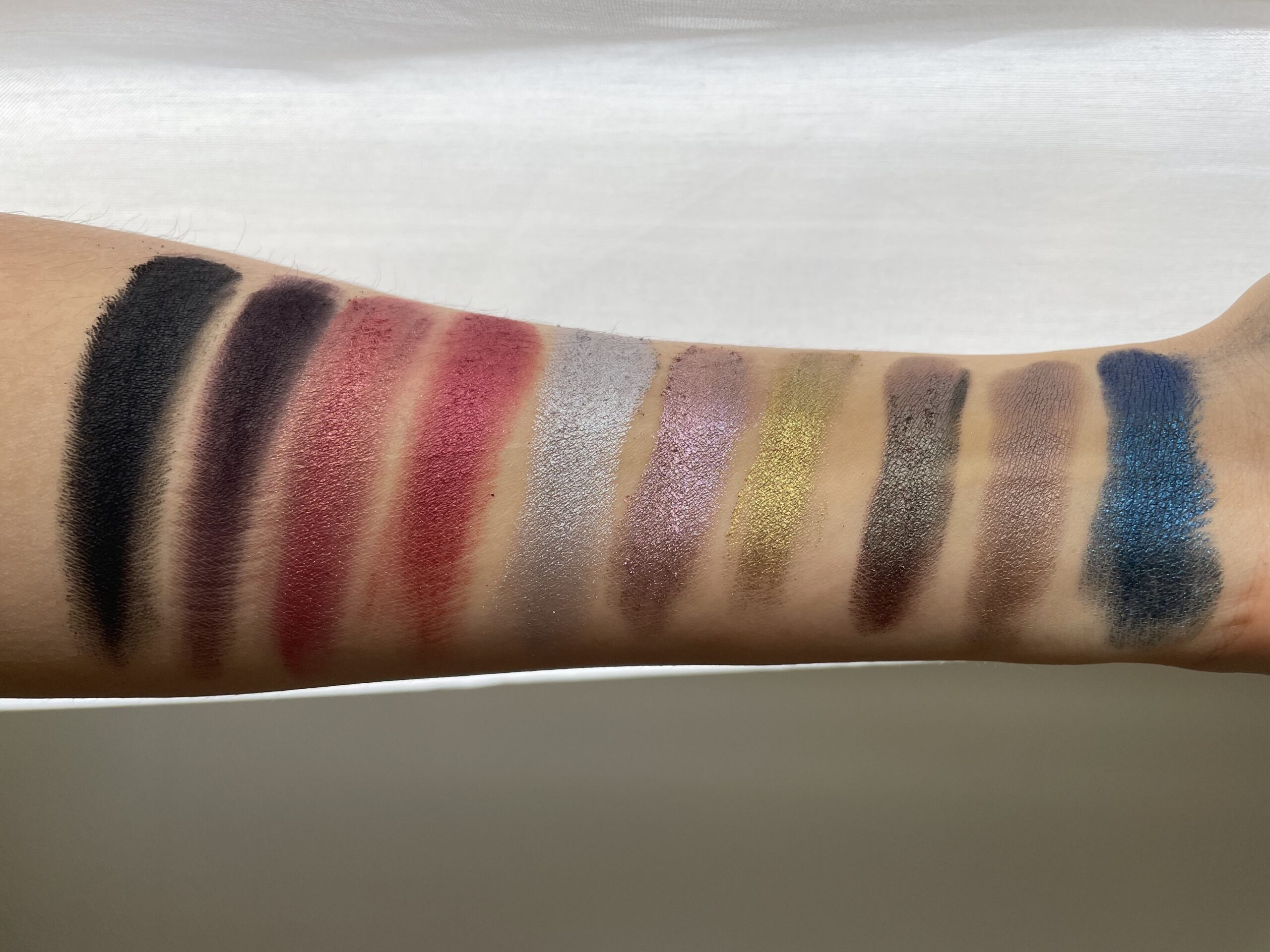 Lovinah products are available at Lovinah's official website or for international shipping at online beauty boutique Boxwalla.
Mila of GreenMilaMonster is wearing shades from the Eye Magic Eyeshadow Palette.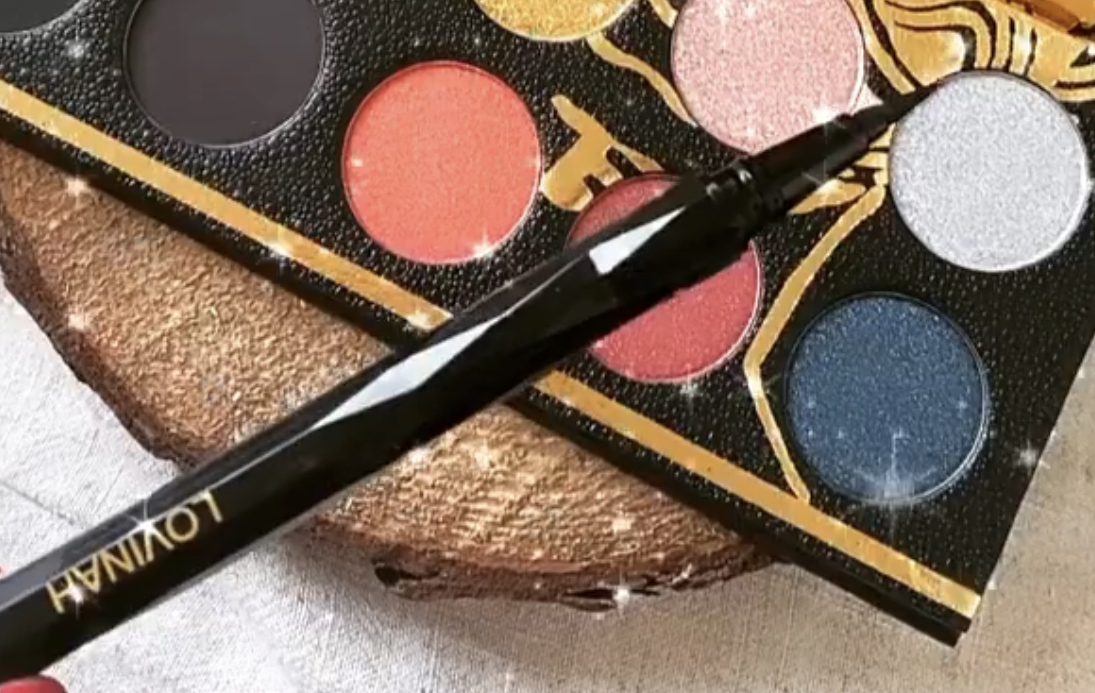 Lovinah's Natural Midnight Black Liquid Eyeliner is a waterproof, matte black liquid liner eyeliner with a pointed felt tip that allows for precise application.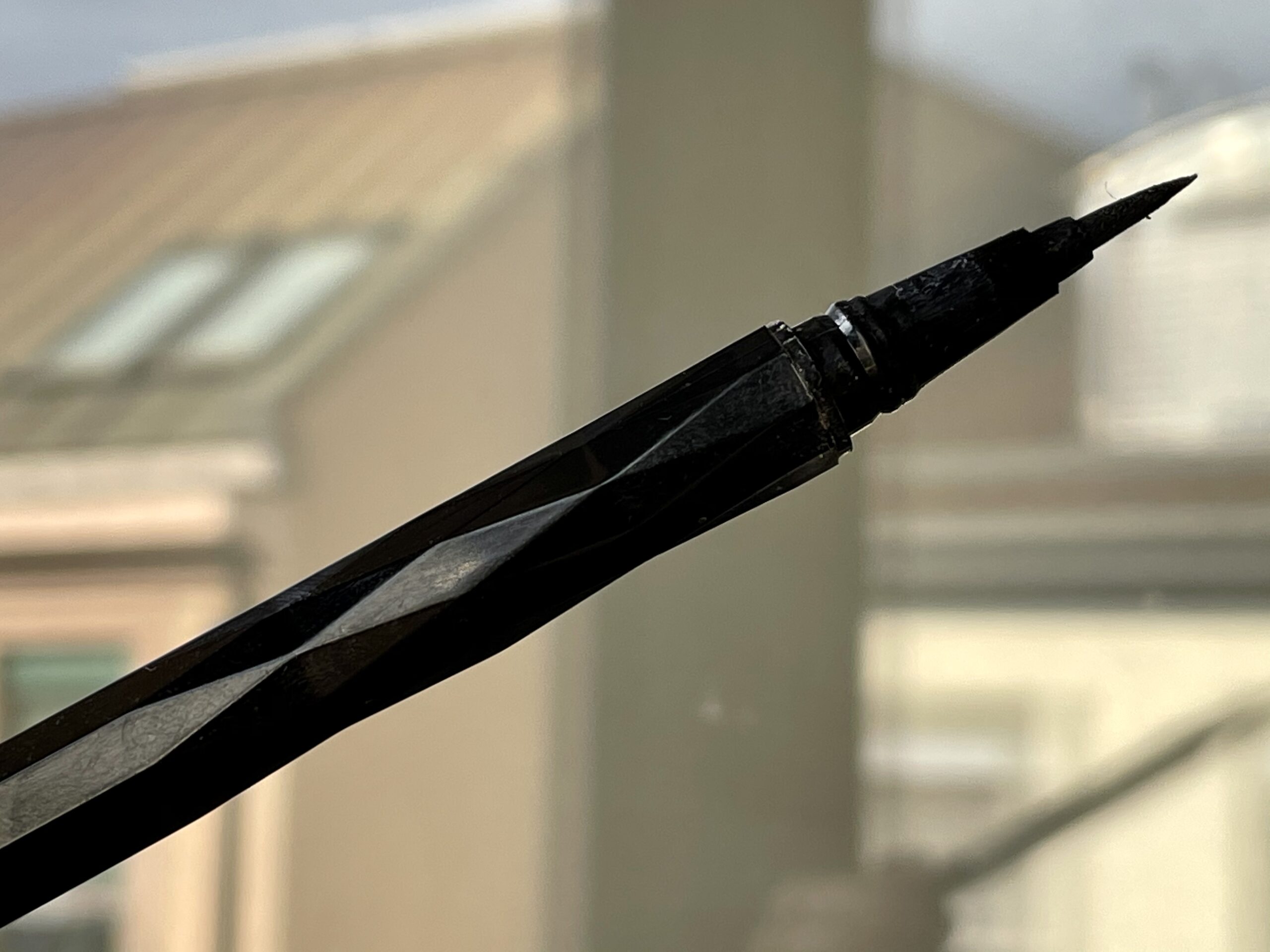 It's based in Nilotica, Squalane and Lactobacillus Ferment and lasts for most of the day. I love that this is an eyeliner pen and the shiny black and geometric design of the packaging feels so luxurious everytime I use it. You have to be careful to close the cap properly each time otherwise the product will dry out.