10 Best Luxury Natural Hydrating Serums (Hyper Luxe)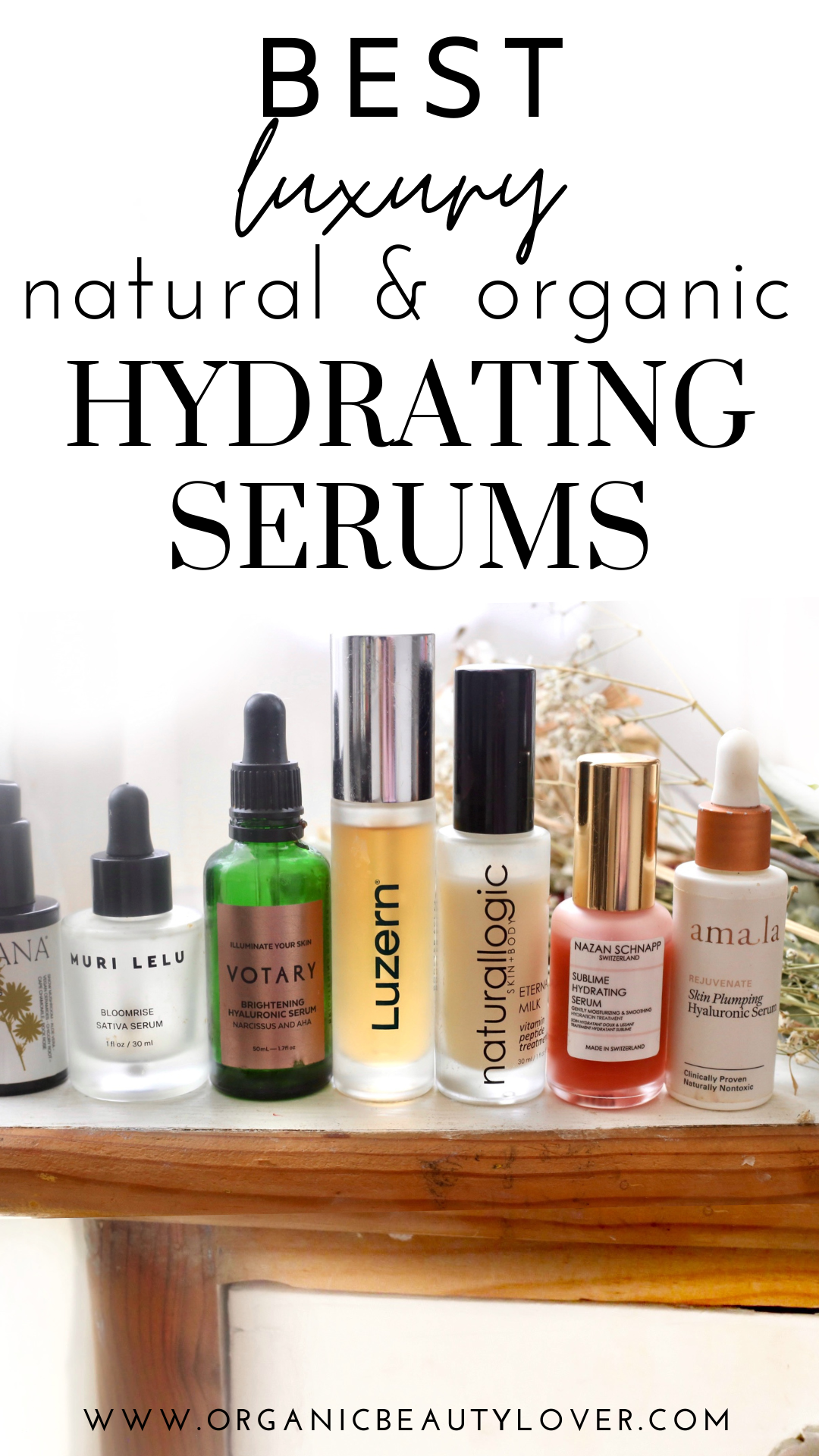 For luxury lovers who only want the best of what the luxury organic skincare world has to offer, I've rounded up the best all natural hydrating serums. Some even count Hollywood's A-listers like Emma Watson and Kourtney Kardashian as their fans. These eco-luxe serums are great for all skin types including dry, aging, dull, acne-prone and environmentally damaged skin.  With hyper luxe natural and organic hydrating serums, you get the uber chic, expensive looking packaging along with the highest quality, rare ingredients you won't find in regular serums. While I can't say the same for the conventional beauty industry (looking at you La Mer), in organic beauty you tend to get what you pay for. Cosmetic elegance, lush textures, cutting-edge green chemistry, and high-tech natural botanicals come together in sophisticated harmony like little skincare works of art. Read on for next level hydration and deep replenishment, hyper luxe organic edition.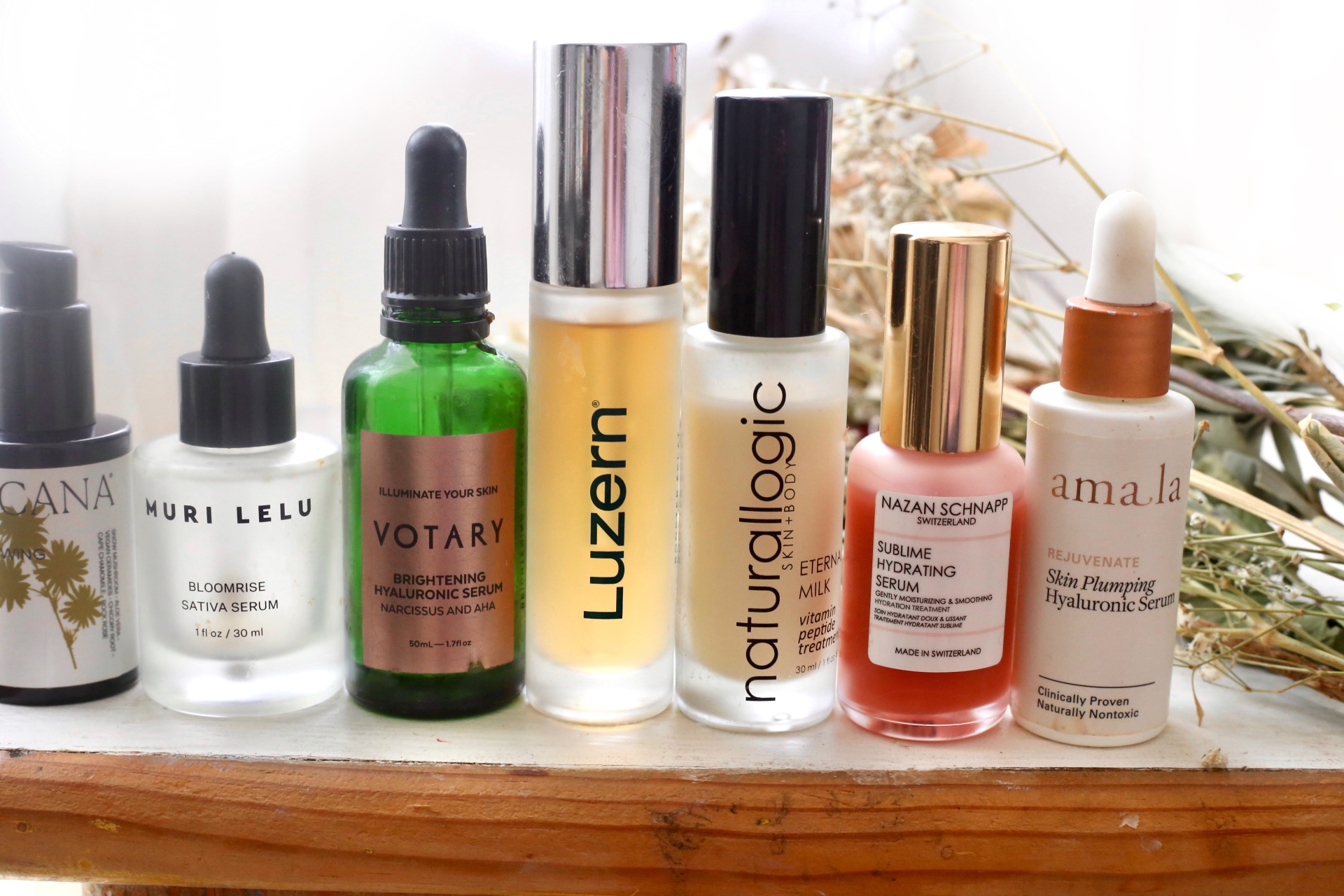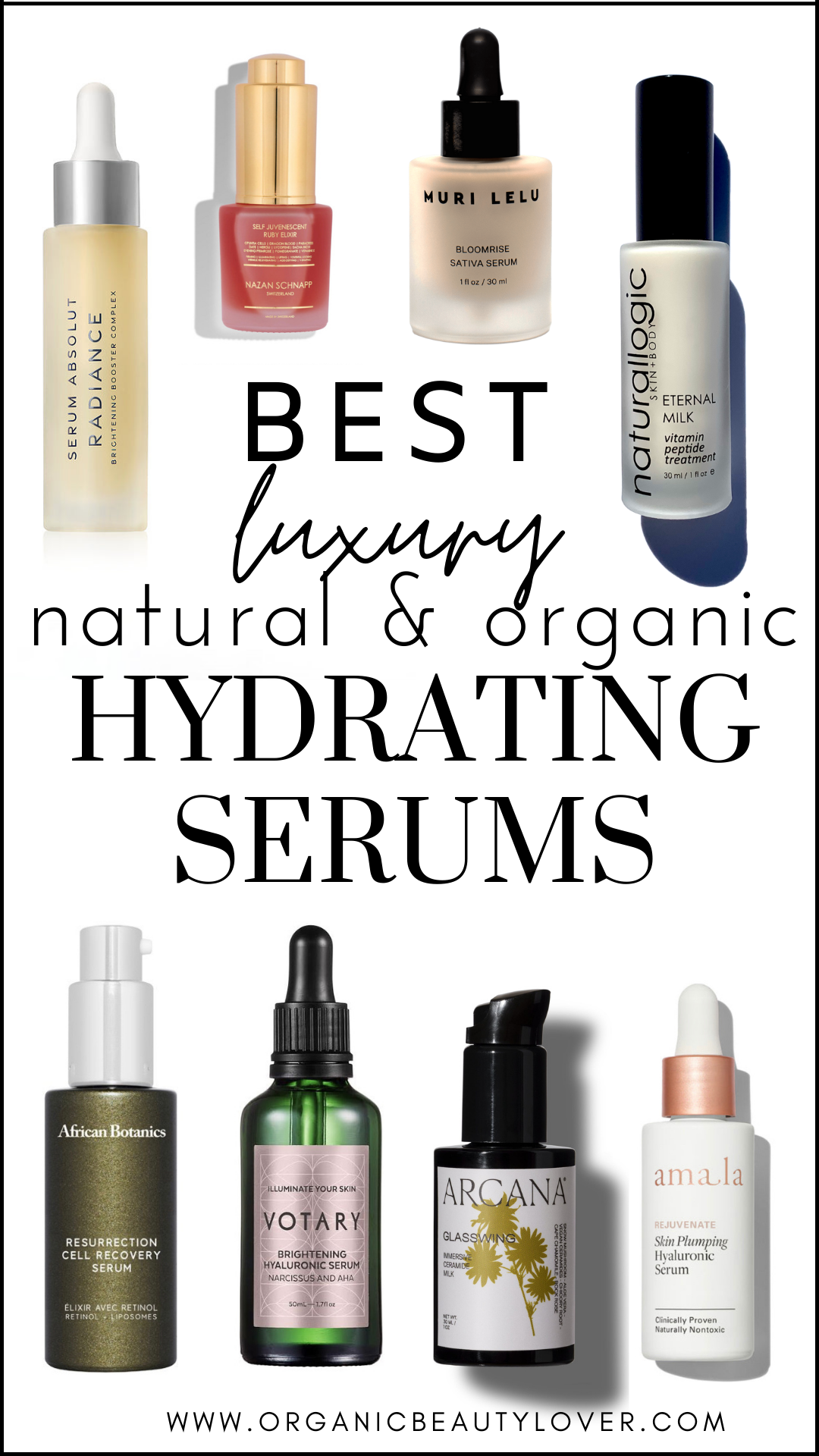 While luxury organic serums can be a special experience, you absolutely don't need to shell out a ton of money for an effective serum that hydrates. Check out the best affordable natural hydrating serums that are super budget friendly here.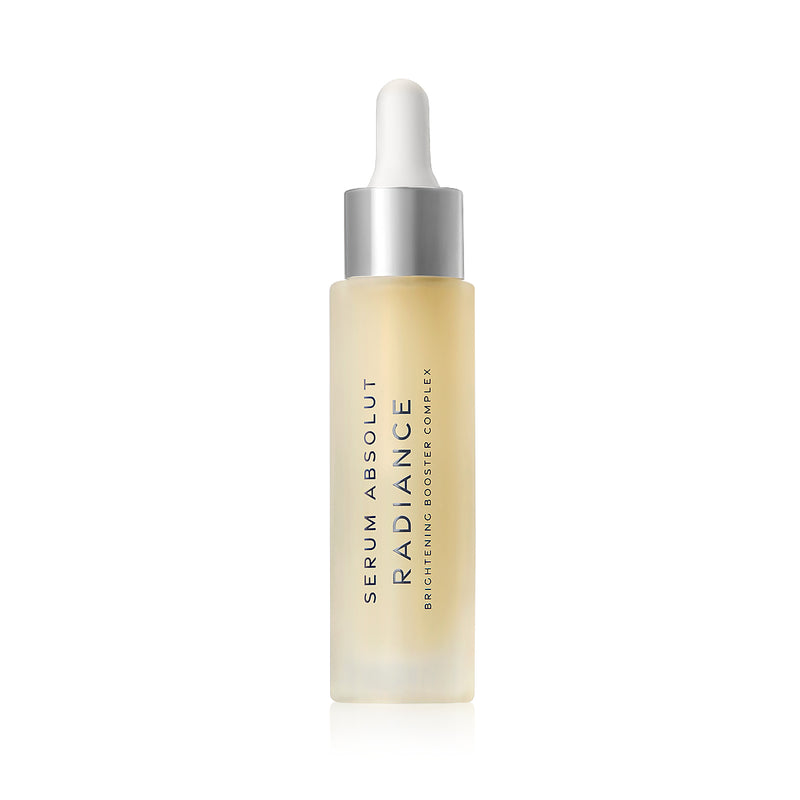 The Luzern Serum Absolut Radiance is a cocktail of Plant-derived Enzymes, Vitamin C, Alpha-Arbutin, and Bio-Suisse Extracts along with fermented enzymes to being you your most luminous skin yet. This serum both hydrates and brightens skin, but if you're looking for a hyaluronic acid serum then check out Luzern Serum Absolut Rehydrate. It has multi-molecular-weight hyaluronic acid and panthenol to boost the skin's hydration levels and Lipids to help strengthen dehydrated skin. A Kardashian favorite, Luzern is where clinical meets clean with nutrient-rich formulas that contain Bio-Suisse actives and high levels of cosmeceuticals.
SAVE: Use code OBL to save 15% at Luzern Laboratories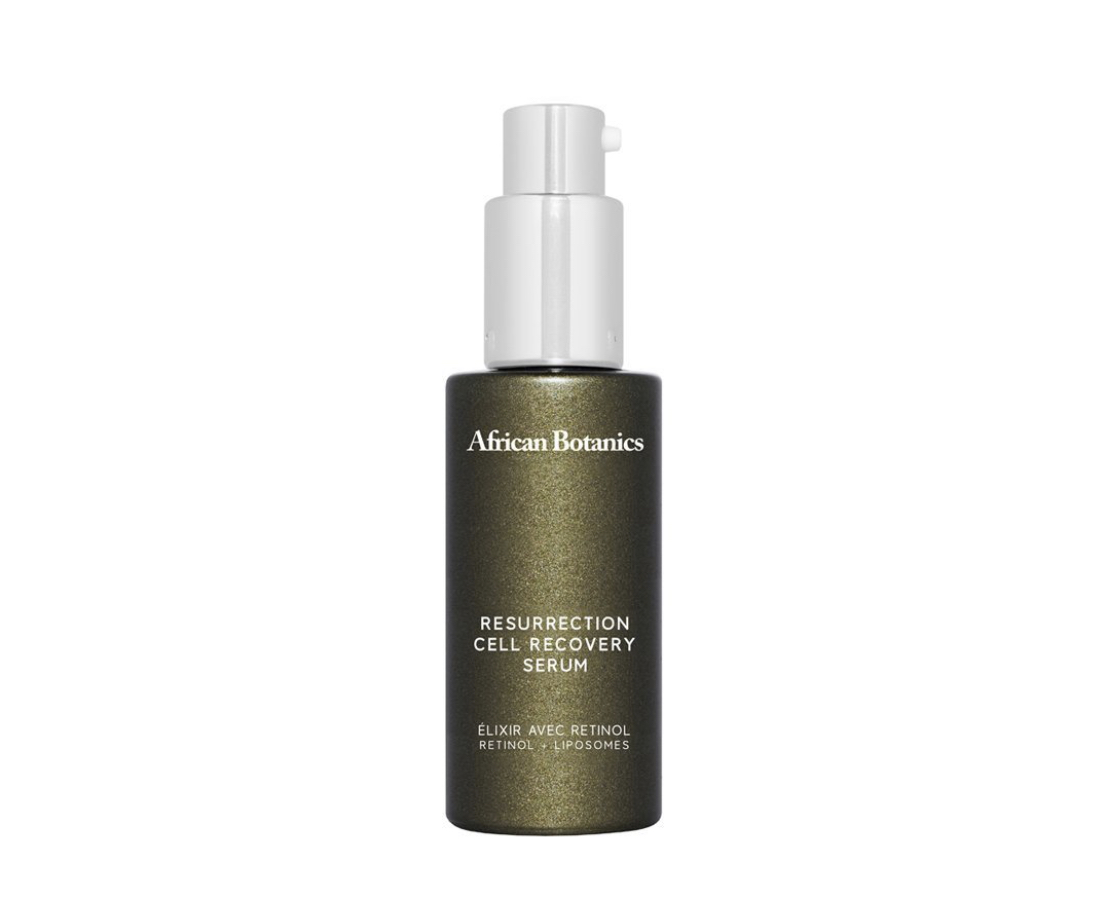 African Botanics Resurrection Cell Recovery Serum is perfect for aging, mature and/or sensitive skin and is formulated with a complex of retinol, resveratrol, Swiss garden cress liposomes, hyaluronic acid, and peptides. The weightless gel-like texture sinks in quickly to hydrate, fill in fine lines and wrinkles, and improve skin tone. It also contains aloe ferox leaf extract, Pellitory extract, cucumber extract, mallow extract and more.
A lush creamy yet light serum that's filled with concentrated, water-light moisture, Amala Plumping Hyaluronic Serum contains both high and low molecular weight Hyaluronic Acid along with Red Algae to redensify and rehydrate the skin. All Amala Beauty products contain an ultra-concentrated blend of bio-active nutrients: Amala's signature blend of skin-revitalizing Peony, skin-renewing 23K Rose Gold, Vitamin C-rich Amla, and antioxidant Spirulina boosts the appearance of firmness, clarity, and smoothness. Amala Beauty also contains protective and balancing Cocoa Bean probiotics + vegan prebiotics to help visibly calm, firm, and replenish the skin. It has a scent that reminds me of yogurt.
SAVE: Use code OBL to save 15% at Amala

The Votary Brightening Hyaluronic Serum Narcissus and AHA is a highly sophisticated hyaluronic acid serum with Narcissus/Daffodil to brighten skin, even out the skin tone by preventing & reduce brown spots. It also contains two types of glycolic acid (Sugar Maple Extract and synthetic glycolic acid) as well as lactic acid.
The Votary Brightening Hyaluronic Serumremains a gentle product that's suitable for sensitive skin as it contains only between 1-2% of glycolic acid. The serum also contains Bilberry fruit extract, a natural source of lactic acid that gently stimulates cell turnover & improves skin texture.
The consistency is thick and instantly makes my skin feel super hydrated. It also smells like a jasmine garden with the most intoxicating (but in a good way) jasmine scent.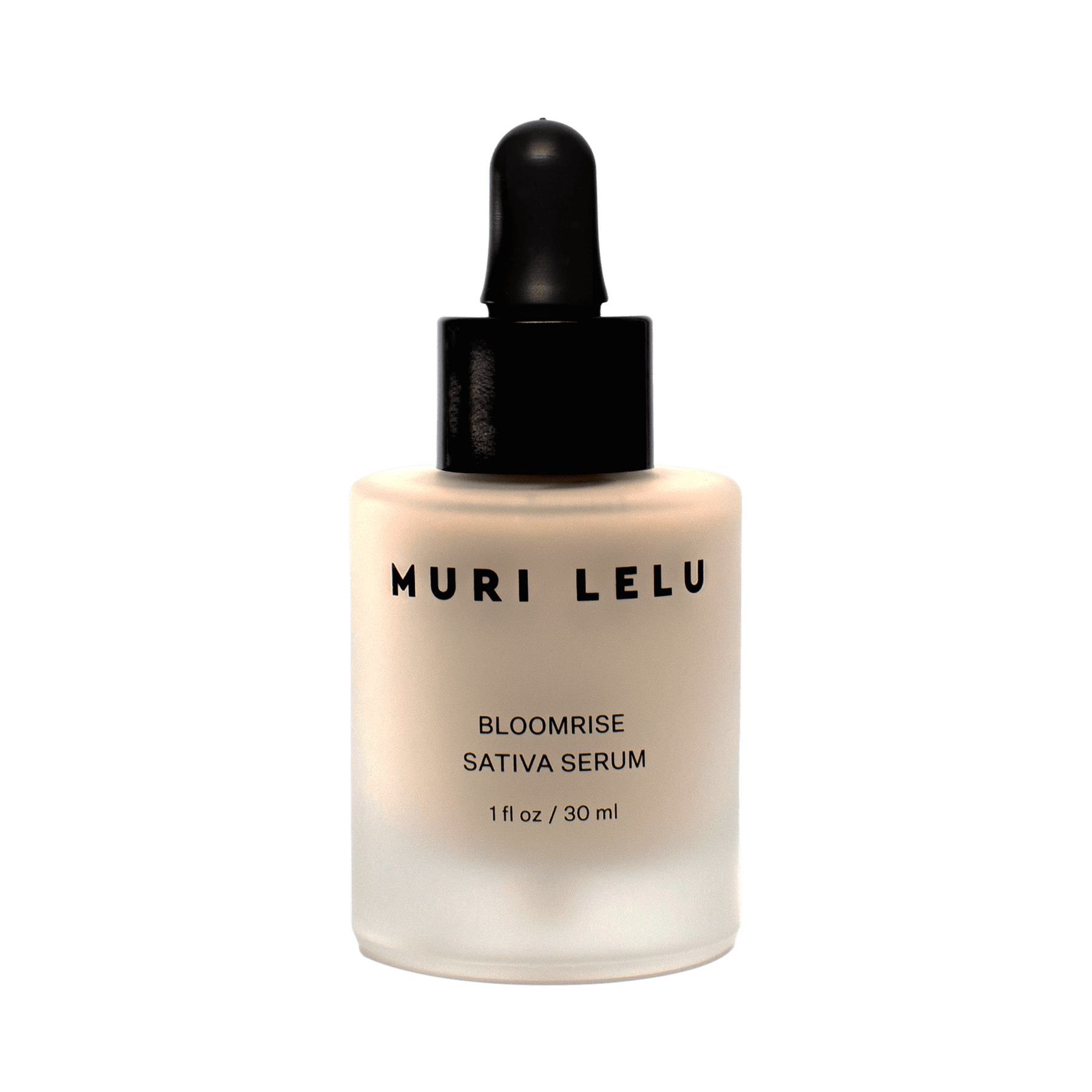 The luxurious Muri Lelu Bloomrise Sativa Serum is a high-performance facial treatment crafted with potent full flower hemp extract and 13 active botanicals formulated for healing, hydration and strengthening. Muri Lelu uses organic, full spectrum hemp extracted in a proprietary solvent free process with oil thats sourced from the stalk, seeds and stem of the plant. The end result is a potent treatment serum with an earthy pleasant aroma. Bloomrise Sativa Serum is ultra thin and lightweight and great for both daytime and evening use. All Muri Lelu products are nontoxic, vegan and triple-tested for harmful metals, chemicals and pesticides.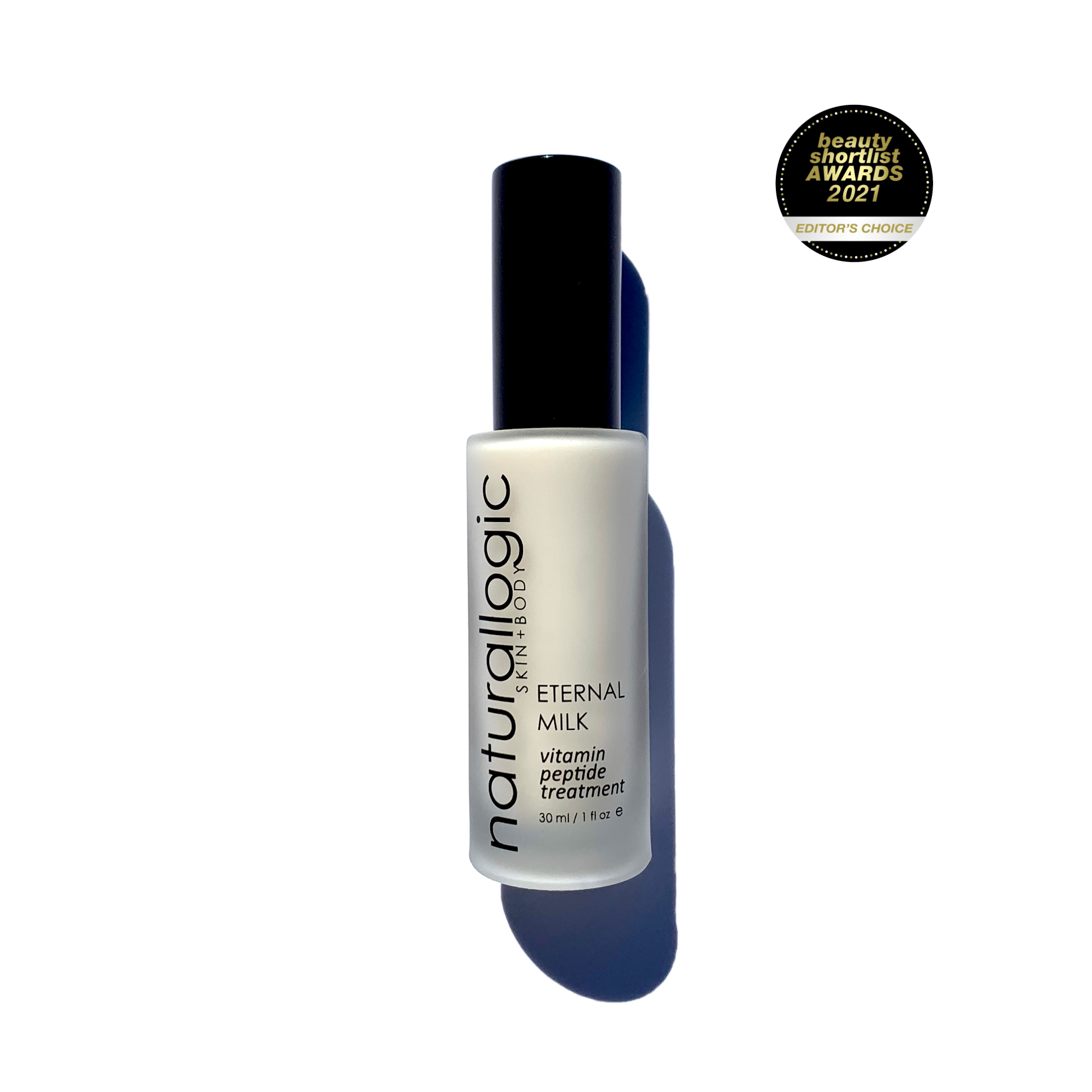 A 2021 BEAUTY SHORTLIST AWARDS EDITOR'S CHOICE winner, Naturallogic's ETERNAL MILK is a luxuriously silky lightweight and milky formula that rejuvenates, hydrates and restores skin with clinically proven peptides, conditioning plant proteins, powerful antioxidants, and essential nutrients. It's designed to increase collagen production, improve firmness, contour and tone, improve elasticity, and defend against sun damage.
Eternal Milk's most notable ingredients are:
PEPTIDE COMPLEX: Tetrapeptide 10, Tetrapeptide 21, Hexapeptide 1
Plant proteins from White Lupine, Green Pea and Sacha Inchi
VITAMIN C
NIACINAMIDE (VITAMIN B3)
 DATE SEED EXTRACT
GOTU KOLA
HIBISCUS
KOREAN RED GINSENG
HYALURONIC ACID
Eternal Milk has a floral scent.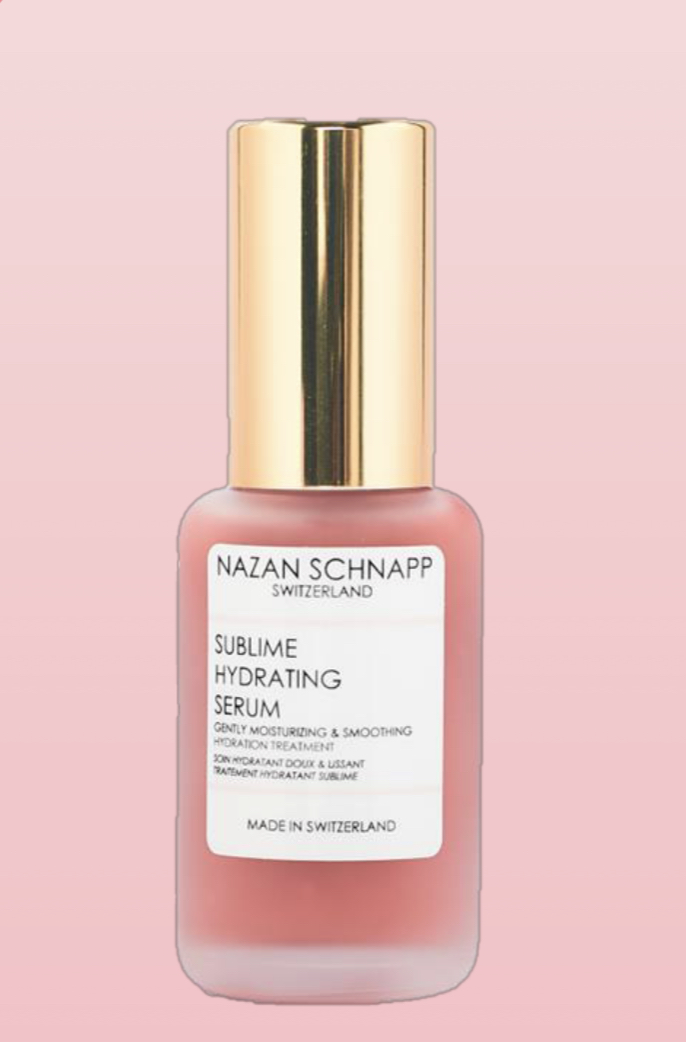 Sublime Hydrating Serum is Swiss-based Nazan Schnapp's newest product to enter her 100% natural & 74% organic Sublime Hydration collection that's loved by Emma Watson. The Sublime Hydrating Serum is a light, ultra-hydrating, delicate and silky face serum that revives and reconditions dull and fatigued skin. It contains a special species of desert plant, known as the "resurrection plant", infuses this serum with complex enzymes and stress response elements that promote cell renewal and turnover, improve moisture retention and provide protection against oxidative stressors. Nazan Schnapp also included a natural and potent blend of:
organic Rose de Mai, organic Hibiscus Extract, organic Aloe Leaf Juice, Pomegranate Enzyme, Beet Root Extract and Rose Quartz
Rosa Centifolia Leaf Cells, an active plant cell developed to deliver the highest amount of original active molecules. This high-tech natural ingredient is created to preserve and improve the identity and the benefits of the product, bringing essential short- and long-term moisture to the skin.
Alpine Rose (Rhododendron Ferrugineum) one of the most iconic Swiss alpine plants that grows at high altitudes in acidic and nutrient-poor soils with the ability to protect itself against the attack by free radicals.
α-glucan oligosaccharide obtained by enzymatic synthesis from natural sugars (sucrose and maltose). Its inclusion rebalances the bacterial landscape and thus strengthens the microbiological barrier of the skin, while offering a gently protective and restoring action for all types of skin, including sensitive or even atopic-prone skin.
Nazan Schnapp ships worldwide from their site & you can also check out their line in store at Detox Market Los Angeles.
SAVE: Use code OBL saves 20% at Nazan Schnapp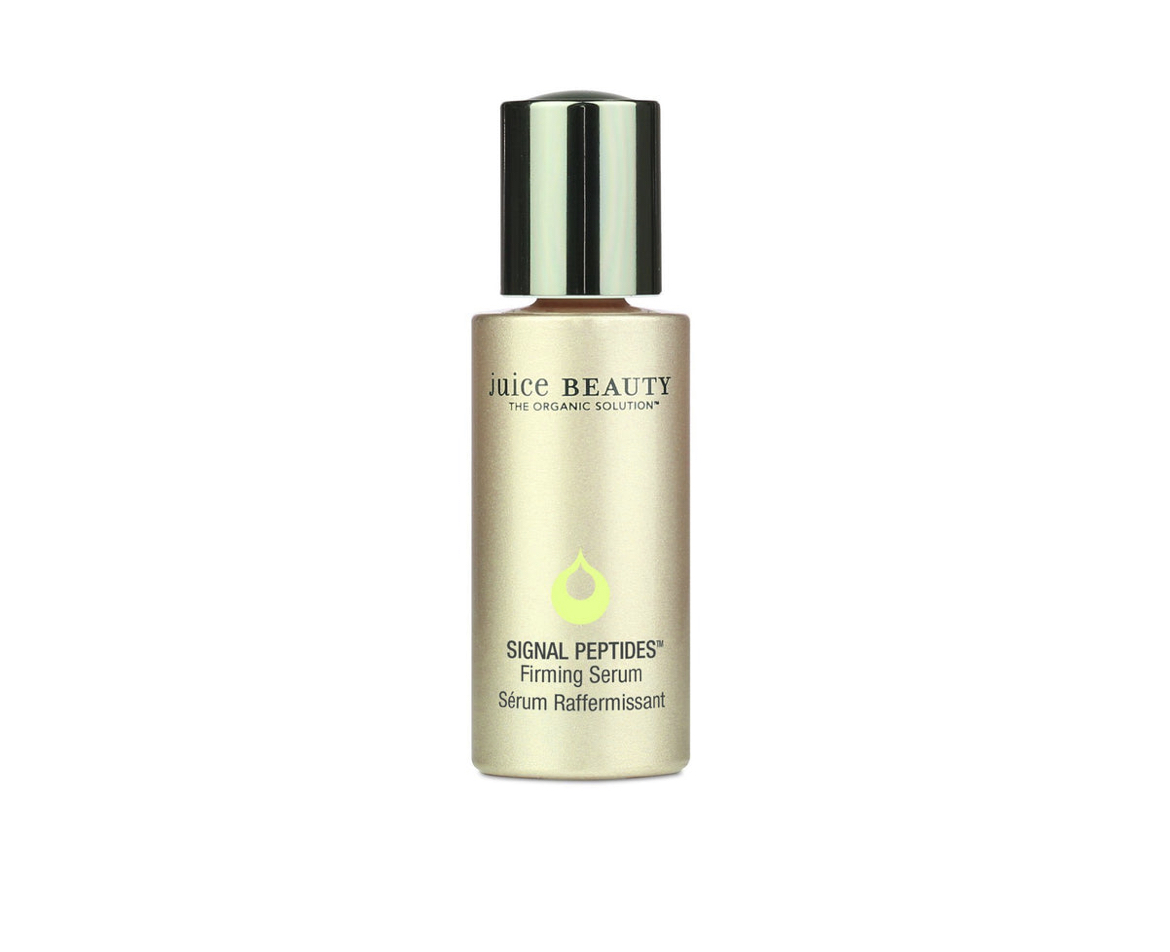 One of Juice Beauty's most clinically advanced products from the entire range, Signal Peptides Firming Serum is a micro-serum with unique micro-emulsion technology (10x smaller than standard emulsion droplets). Signal Peptides contains peptides to improve elasticity and plant based hyaluronic acid to help hydrate and plump skin. It's a thin, lightweight milky serum that feels weightless on skin.
Skincare Devices Discount Codes
LED RED LIGHT THERAPY
MICROCURRENT LIFTING
RADIOFREQUENCY SKIN TIGHTENING