Crystal Beauty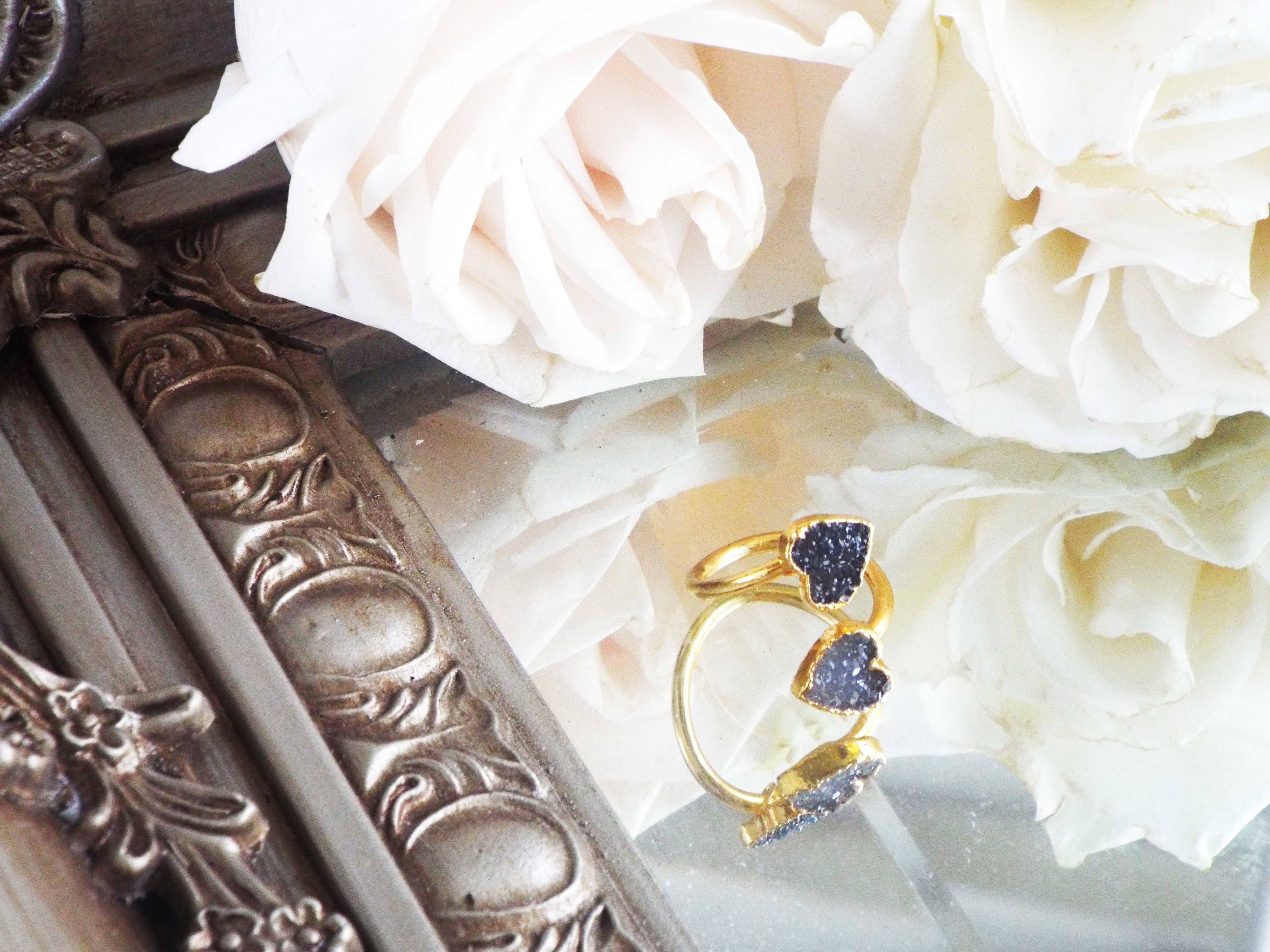 I am new to crystals and have just started learning about them because I tried crystal-infused skincare products recently. I Instagrammed my excitement over this new discovery and  was fortunate to win a giveaway for a Druzy 24k Gold ring handcrafted by Leslie Francesca and receive a custom-designed Smoky Quartz and Amethyst necklace by Truly Deer. What I find most interesting about crystals is that:
Crystals are actually alive and have a precise rate of vibration
Crystals provide different healing benefits to its owner
The energy crystals carry can interact and exchange with the human magnetic energy field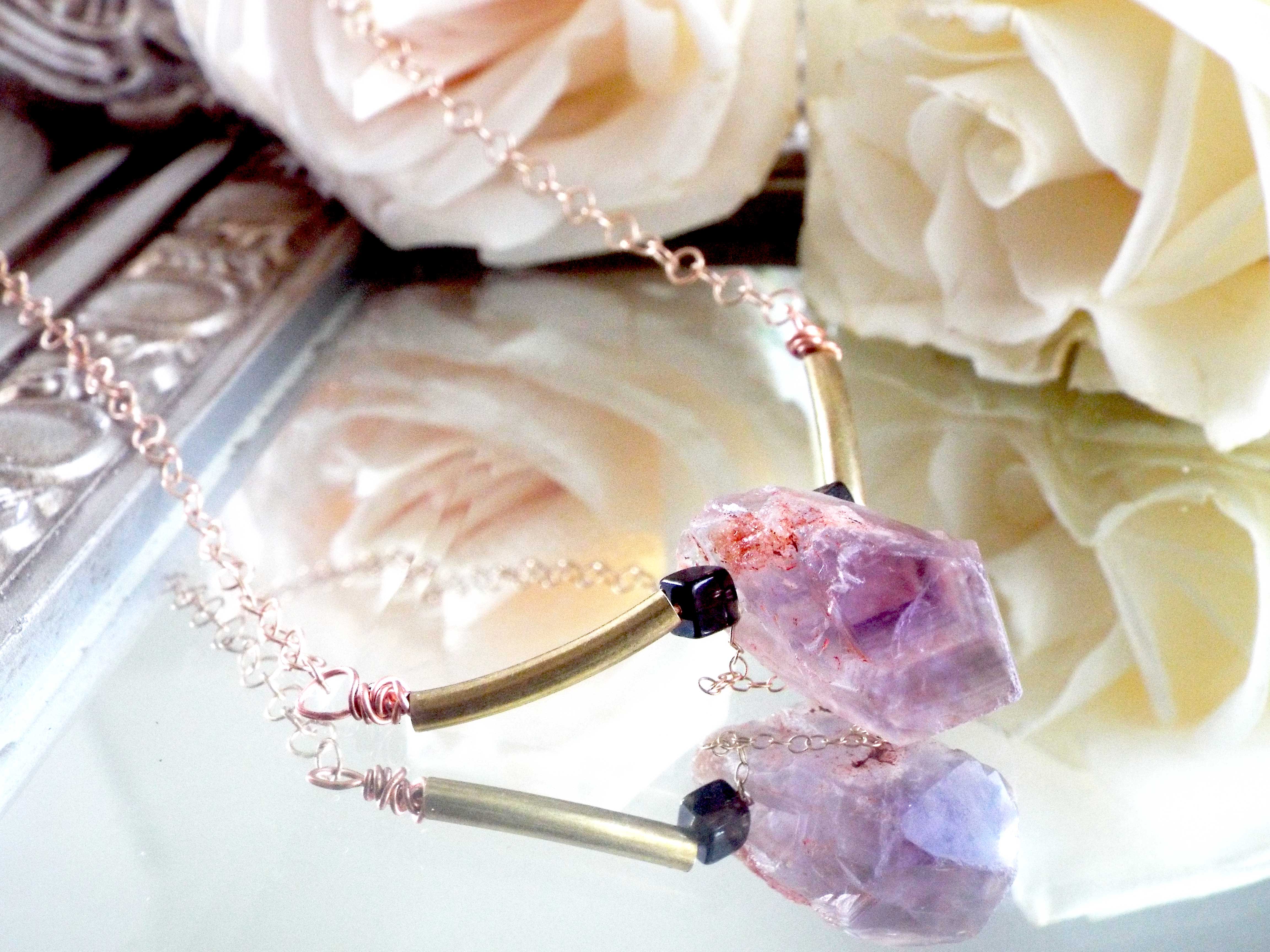 I'm absolutely in love with this unique and beautiful Amethyst and Smoky Quartz piece by Truly Deer. Bea, the designer and maker behind Truly Deer, creates jewelry that's vintage yet modern, geometric yet earthy, and delicate yet bold. Her shop is continuously updated with her stunning work and she can also custom design something specially for you. She primarily uses semi precious stones, crystals, various metals, and other gemstones. I'm wearing this piece in my Instagram post here.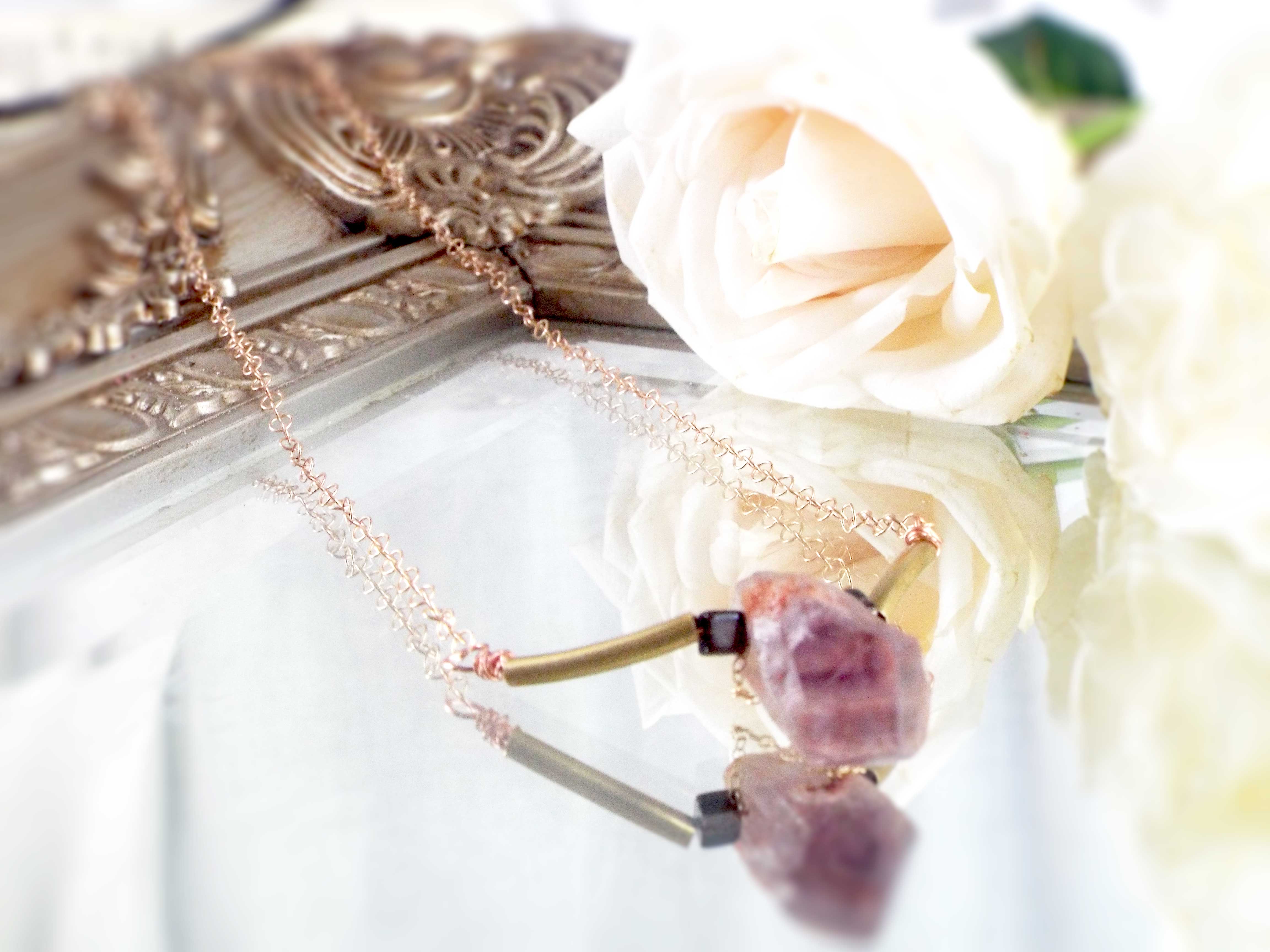 Amethyst
Amethyst is the rarest form of quartz and its naturally-occurring magnetic fields may actually have positive effects in the body. It helps with cell regeneration, sleep support, blood circulation and antioxidant activity. It also brings peace, calm and balance.
Smoky Quartz
Smoky Quartz is a Power Stone, bringing strength and stability and absorbing negative energy and releasing it into the Earth to be neutralized naturally.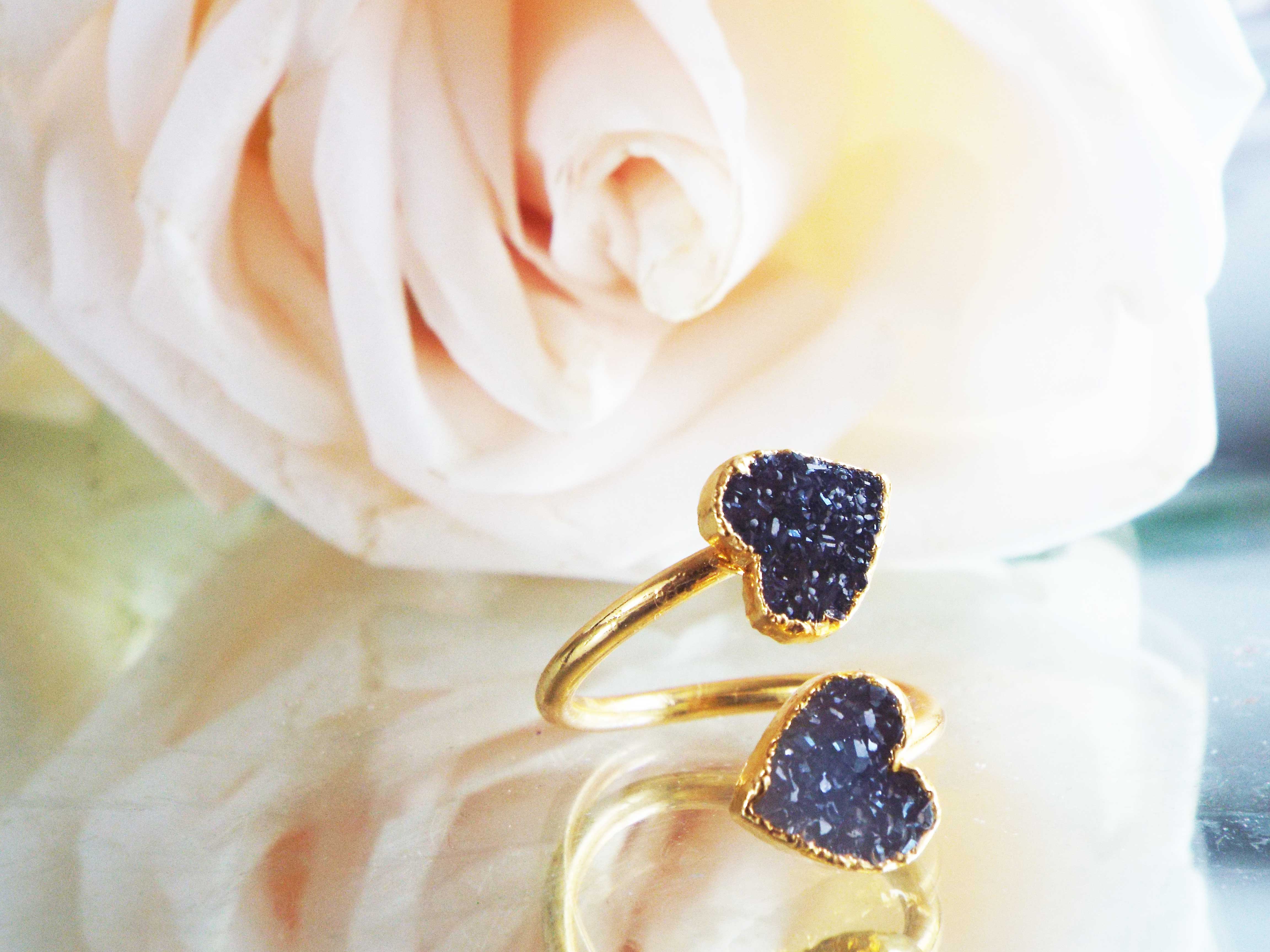 This druzy 24k ring is designed by Leslie Francesca of Leslie Francesca Designs, who studied at the prestigious Revere Academy in San Francisco and in Florence before working for fine jewelers. She decided to create her own designs and they are breathtaking, elegant and vibrant. See me model this piece in my Instagram post here. Each of her pieces are handcrafted and embody minimalistic sophistication.