Green & Gorgeous Organics Dry Shampoo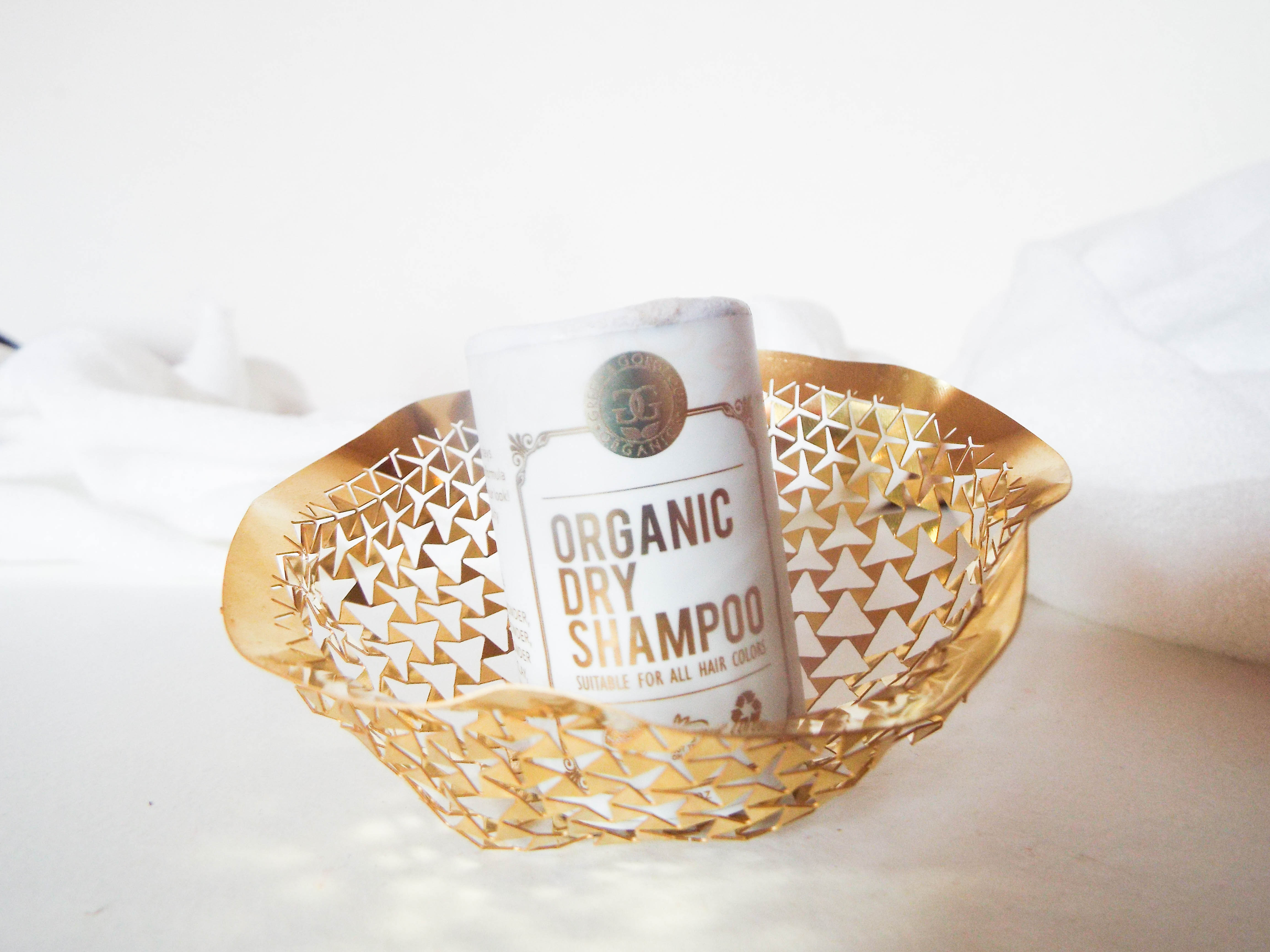 Why should you switch to an organic dry shampoo? The scalp and face absorb at a much higher rate than the rest of our body, so we need to be extra careful about what we use on this area. If you look at Dove's Invigorating Dry Shampoo on the Environmental Working Group's Skin Deep Database you'll find it has a toxicity level of 7/10 due to harmful ingredients like Butane and SD Alcohol. I would not want to accidentally ingest any of this.
Green & Gorgeous Organics Dry Shampoo is made only of Certified Organic ingredients:
Organic Arrowroot Powder
Organic Brown Rice Powder
Organic Horsetail (Shavegrass) Powder
White Clay
Aluminum Free Baking Soda
Organic Essential Oils
It comes with a flat kabuki brush for controlled and easy application. Place a small amount of dry shampoo in your hand and use the kabuki brush to pick it up and brush over your roots and lengths as needed.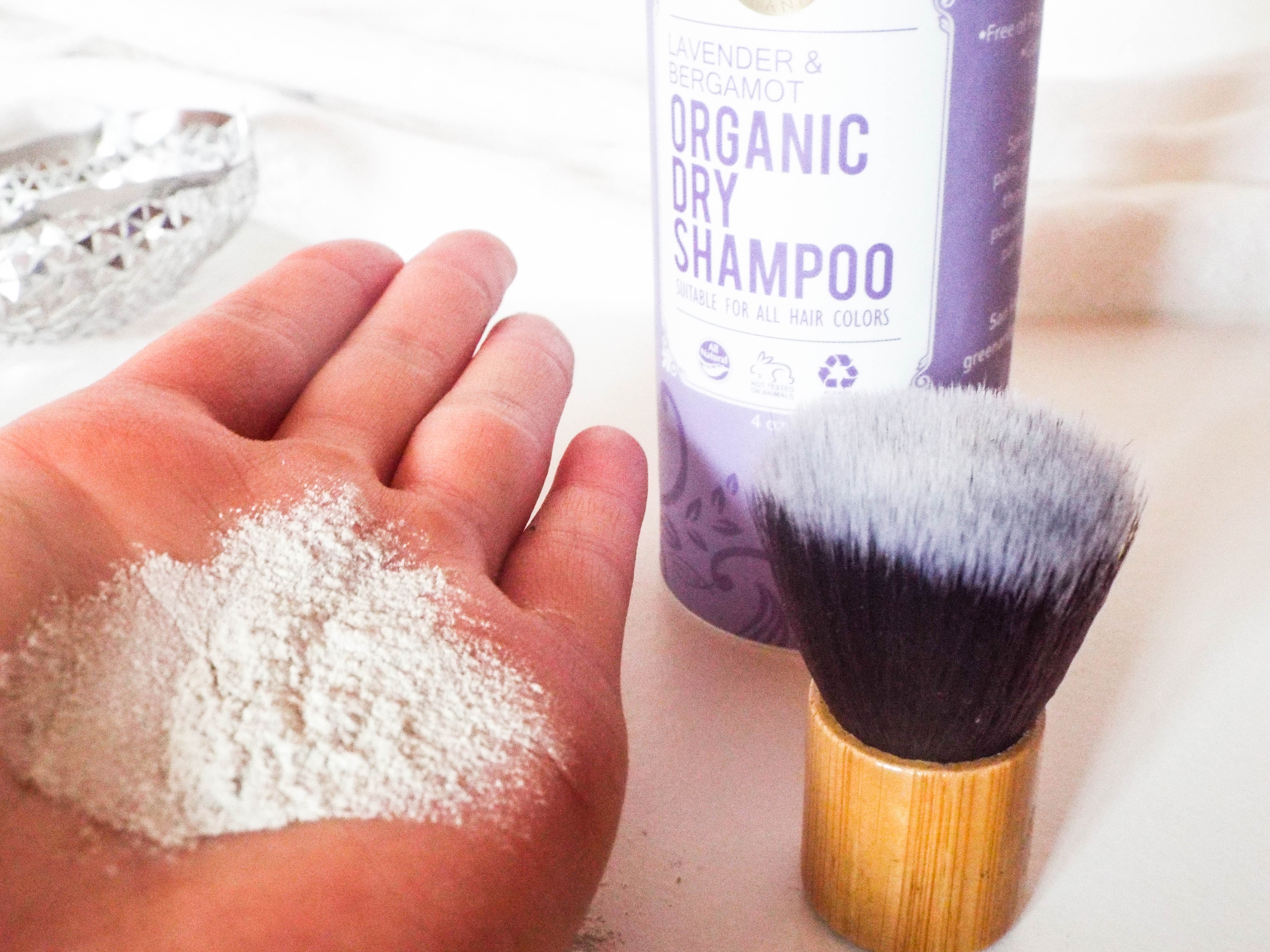 The travel size is so adorable and I carry it in my purse everwhere. I try to shampoo twice a week so by the 3rd and 4th day I always need to put on dry shampoo and this one has been performing so well. It smells like Lavender, one of my favorite scents and leaves no greyish white residue. Also any packaging that's got gold in it gets extra points in my book. This high-quality product is handmade in San Francisco without ANY of the toxins or chemicals normally found in dry shampoos.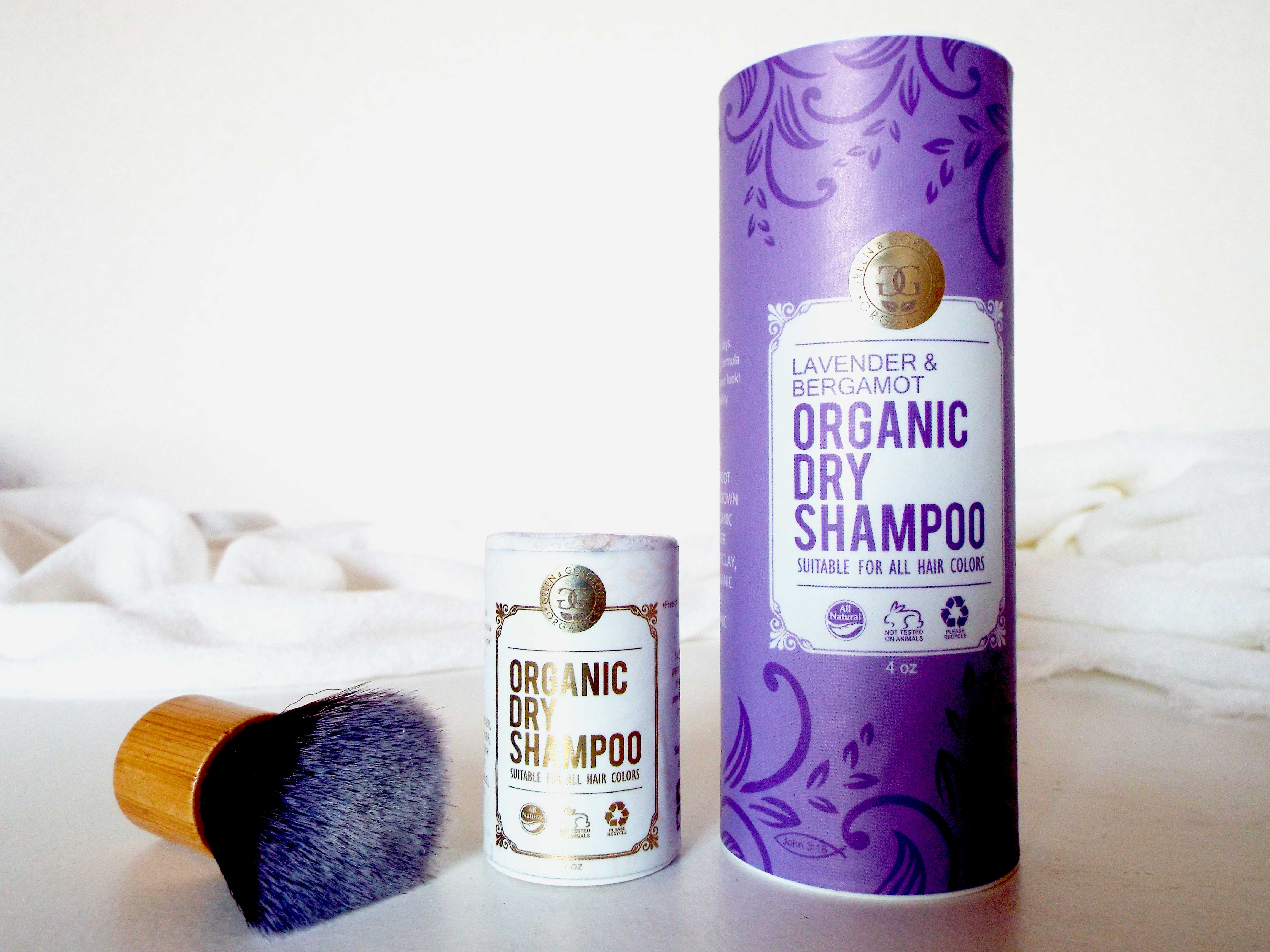 organicbeautylover