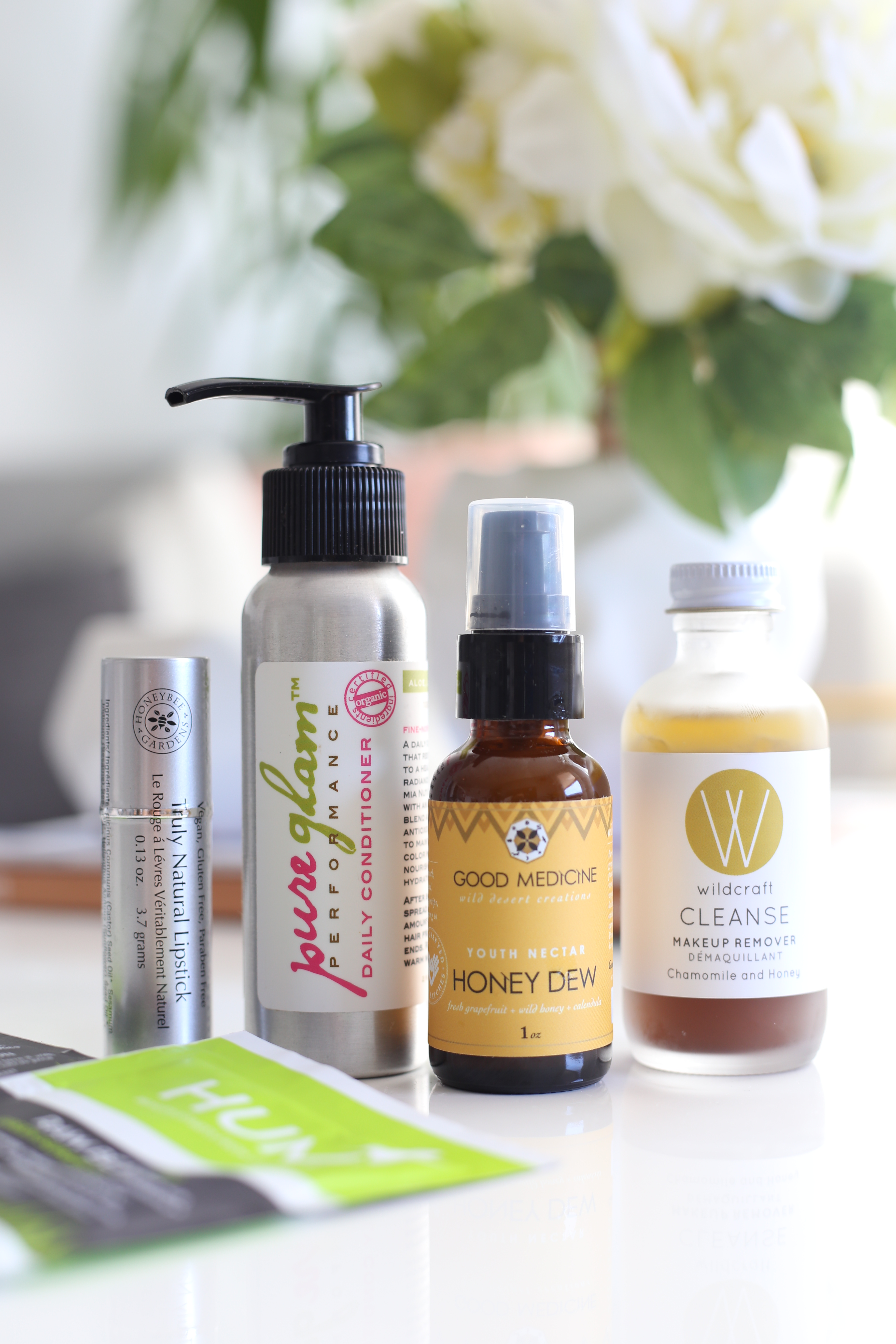 I loved the May Goodbeing box I received and had to whip up a quick post about it. As I've previously said about this sub box:
Goodbeing is a discovery box with 4-5 trial size products delivered monthly to your door featuring
Healthy beauty products
Non-toxic cosmetics
Natural wellness
Sustainable, toxin-free living goods.
This is one of the most popular natural beauty subscription boxes and for good reason. For $21 you receive a diverse assortment of products that you're bound to love. Why? Because when you sign up you take quite an extensive survey designed to figure out what products you'd actually want and use from your box. What's also great about this comopany is that you can pay monthly as you go and you don't need to commit for a lengthy period of time.
This month I received:
3 HUM Nutrition Raw Greens Packets
Organic Beauty Now's Daily Conditioner
Good Medicine Beauty Lab's Youth Nectar Honey Dew
Wildcraft Makeup Remover
Honeybee Gardens Lipstick
So it was a diverse mix of nutrition, makeup, haircare & skincare. I previously reviewed a few of HUM's supplements so I was very excited for the opportunity to try one of their newest products along with brands I haven't tried before like wildcraft & Honeybee Gardens. The box also came with a card full of member only discount codes on all these brands and more.
wildcraft: take $5 off your purchase with code 05GOOD
Good Medicine Beauty Lab: Take 20% off with code GOOD04
HUM Nutrition: $10 off your order of $29+ wit code GOOD04
Honeybee Gardens: Taek 15% off with code 05GOOD
Organic Beauty Now: Take 30% off with code 05GOOD
To sign up for Goodbeing use my referral link here.