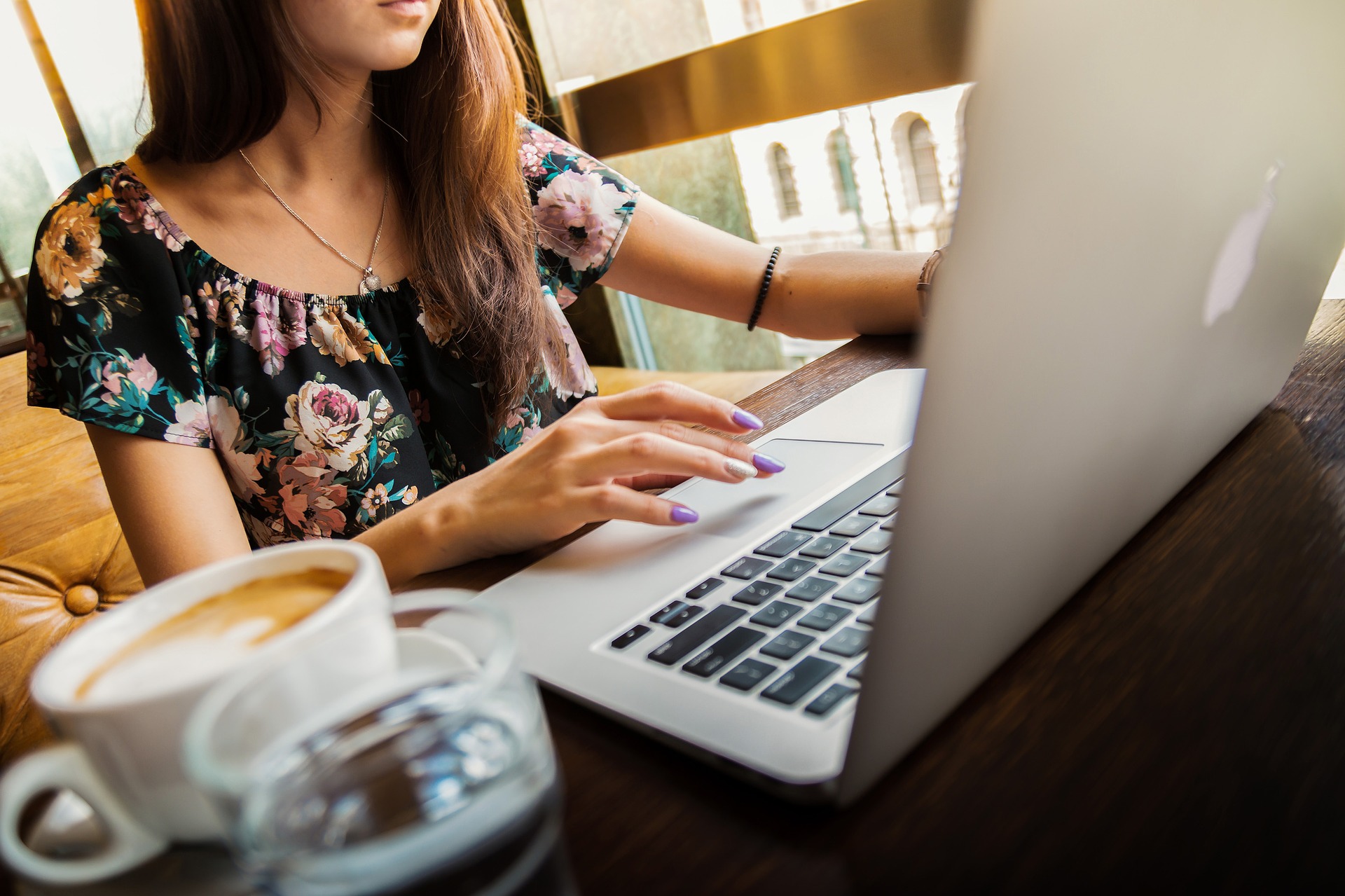 As the green beauty movement grows (yay!) and more and more people become interested in becoming green beauty bloggers, I decided to create this guide based on my own personal experience as a green beauty blogger to help inspire others. There is room for everyone in this vast digital space and green beauty, in my opinion, stands for something greater than fashion blogging or conventional beauty blogging, so the more we are the better. I have had quite a number of followers reach out to ask me for tips or express their interest in starting a beauty blog, so I hope this guide along with my personal Instagram tips will be useful to some of you.
Successfully building your blog and your audience is no easy feat. It requires a lot of dedication and many unsocial hours of work, from taking quality photos to drafting & editing posts and much more. I have a full-time career, so I need to dedicate my free time in the evening after work, lunch breaks and weekends to Organic Beauty Lover. It's a real job and if you already have one, it will be like managing 2 jobs. As long as you are truly passionate, trust me, you will have so much fun doing it. With that, let's get started:
1. FIGURE OUT WHAT MAKES YOU UNIQUE
Everyone has something special to offer and it will set you apart from all the other green beauty blogs that exist. Don't stress! It can be something as simple as your geographic location or a unique physical trait. Personally, what I believe makes Organic Beauty Lover unique is that it combines my love for travel as well as green beauty. In the near future I will also be offering a community marketplace to buy, sell & swap new and gently used green beauty products. Some bloggers are great at makeup so their blog focuses on green makeup and others are very knowledgeable about clean eating & other lifestyle topics so they also focus on this. What makes you special or you you? Bring this out in your blog.
2.FIGURE OUT YOUR AUDIENCE
 The next step is to figure out who your audience is. If you're in college your audiece will naturally be your peers, teens and the young population, so your blog should, for instance, include focus on affordable green beauty brands like ACURE & Pacifica. If you're in your 30s-40s, your audience will have more disposable income and their skin concerns will mainly be anti-aging. Luxury highly targeted skincare brands such as Tata Harper and May Lindstrom are ones you would focus on. If you're a newborn mom, your blog should include your personal experience with products designed for moms and children.  The Organic Beauty Lover audience is mainly between 20-40 years old and while my focus is primarily on luxury brands I also include affordable options.
3. CREATE YOUR BLOG'S AESTHETIC
 I think this is one of the most important aspects of your blog to keep in mind. In the marketing world, brand image and design is everything and the same applies to blogs. Your blog is your personal brand and when you're starting out much of your focus should be on your image rather than trying to put up new posts all the time. This means quality photos in a consistent style. If your audience is young students, your aesthetic should attract this age group with a fun, colorful aesthetic whereas if your audience is mature you should gear towards minimalism. If you're a huge nature lover, the backdrop for your photos can be the nature in your backyard or nearby park.
The aesthetic I keep for Organic Beauty Lover is mainly reflected on my Instagram page and I would describe it as feminine, sophisticated and minimalist. I do this by keeping the background of many of my product shots clean & white and mixing in photos of flowers and my personal travel shots.  Think when people visit your blog, what will they remember and how will it make them feel? 
---
Instagram Beginner Tip: Look at pages of popular beauty and fashion bloggers and figure out what their aesthetic is. You'll find that that each has a unique aesthetic and "feel" to their page. 
Instagram Advanced Tip: Whatever the aesthetic of your photos are, you should keep it consistent so your Instagram page has an obvious "look" to it.  Keep the same color scheme (if you love pink continuously use photos with the color pink in them) or if you like using a specific filter use it consistently.
---
4. QUALITY POSTS NOT QUANTITY
You've probably heard this so many times in your lifetime and it's because it rings true. When I first started Organic Beauty Lover I noticed what worked best for me wasn't posting 3 blog posts a week and posting on Instagram 5x a day. I neither had the time, energy or available content to be able to do this. if you do and you can make each one great, then that's awesome. For many though this isn't the case, so you need to focus on quality posts on a topic or product that you are passionate about, have carefully written out, and will provide valuable info to your readers, even if they're infrequent.
Next it's important that you produce good quality images. You don't have to be a photographer or use a professional camera, but the images should be clear with good lighting at the very least.
---
Instagram Beginner Tip: When starting out try to post on Instagram everyday at least once at a time when most people are awake or commuting. Don't overpost and if posting multiple photos spread them out throughout the day. Sometimes I post every few days if I am too busy or don't have content and I don't feel that this hurts.
Instagram Advanced Tip: Invest in a good camera or a blogging photography course which will result in ever better quality and beautiful photos. (My camera sucks so I need to take my own advice on this!)
---
5. BE CONSISTENT
Further to quality over quantity, even if your posts are not all that frequent, don't disappear on us. Meaning don't suddenly disappear for weeks or months because of whatever reason or at least warn us in advance because you will lose the interest and loyalty of your followers. People want reliability and they want to know that they can count on you. Even if you post on your blog only twice a month, continue to do so each month. If you post several times a week, don't suddenly ghost on us. You get the idea.
6. RESPECT YOUR READERS
Let's talk about transparency. Transparency is a big issue in the blogging world as I've come to learn in the past year. There are many influential green beauty bloggers who are honest with their readers and there are some who aren't. You should properly disclose if a post is paid for by the company and not deceive your followers. (Especially since green beauty is all about honesty & transparency in the beauty industry).
As your following grows you will likely earn money in some way through your blog. This can be in the form of affiliate links (personal hyperlinks that take readers to a product's page so you earn a commission if they make a purchase). The commission is small and can range from 5%-15% and it doesn't change the cost of the product for the reader at all. Or it can be in the form of a sponsored post (when a company pays you for a blog and/or Instagram post). Here are a few examples of what green bloggers charge to give you a better idea:
$100/post for 15k followers
$250/post for 90k followers
I will let you know if a post is sponsored but I will never advertise a product that I don't use and love myself. If it isn't mentioned that something was sponsored then it wasn't.
There are certain rules you need to follow as a blogger now as readers are tired of being deceived all the time and have complained enough for the FTC to enforce new laws. If you do a post that a brand pays you for, you should hashtag your Instagram post as #AD or #Sponsored or advise readers in your blog post. I think I will try to put the word "sponsored" where you can add the location to an Instagram post. Many bloggers put this at the end of the post but even if that isn't good enough for the FTC as it should be at the front so people are aware before reading. And if a link is an affiliate link, you should tell your readers.
"The FTC [Federal Trade Commission] has enforced and will continue enforcing its consumer protection laws to ensure that products and services are described truthfully online, and that consumers understand what they are paying for. These activities benefit consumers as well as sellers, who expect and deserve the opportunity to compete in a marketplace free of deception and unfair practices."
Another thing to note is even if a brand gives you free products, don't feel obligated to write a glossy review to your readers for them. Be honest, say what you liked and if there was something you didn't like speak up about it. Your readers will respect and trust you for it and it's your readers not the brands that are most important.
7. UNDERSTAND THE TIME & COMMITMENT BLOGGING TAKES
Blogging requires a lot of commitment, and since I've used words like quality & consistency a lot in this post, you can understand that it takes a lot of hours. Here is what the work of a blogger entails:
Staying on the beauty pulse (staying on top of what new products brands are coming out with, sales, giveaways, beauty trends, etc)
Writing & answering emails from brands and followers
Taking photographs of products (it's never just one and done for me, it's taking dozens upon dozens of shots in various ways to get the perfect one)
Editing photos (if you choose to edit your photos on Photoshop or Lightroom)
Coming up with ideas for blog posts
Drafting and editing blog posts (this can take hours)
Drafting Instagram posts
Engaging with your readers (replying to comments, Instagram private messages etc.)
Utilizing other popular social media platforms (Snapchat, Youtube, Periscope, Facebook live etc)
Coming up with and executing social media campaigns (for example I did a few loop giveaways which required a lot of communicating with various brands to organize, instruct and finally execute the giveaway, designing and editing the giveaway image, promoting across my various social media channels on the day of and throughout the giveaway, picking the winner and mailing the package.)