Korean Skincare Curated by GlowRecipe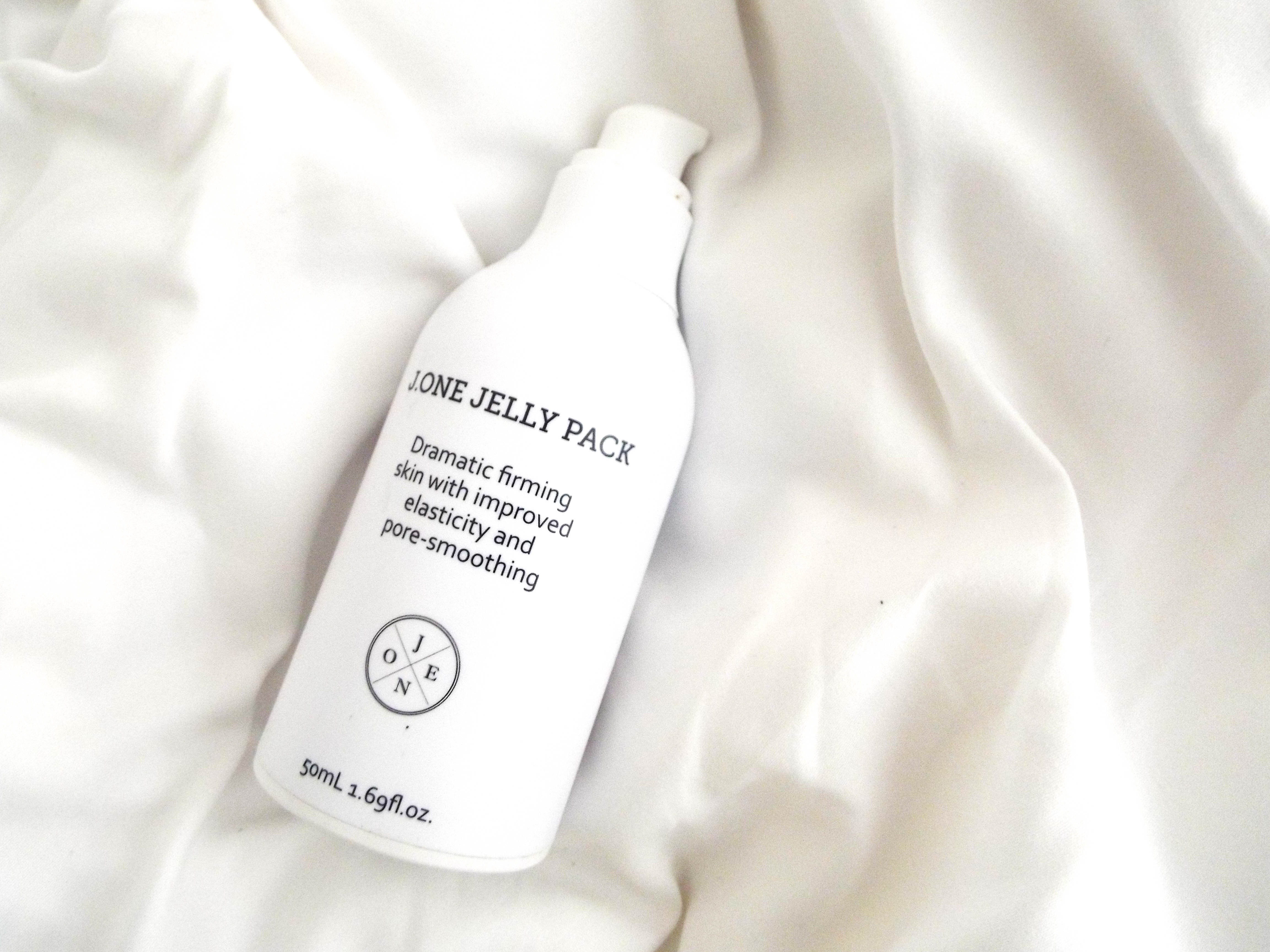 I'm a huge fan of K-beauty. Skincare is a way of life in South Korea and the skincare technology is known to be the most advanced in the world – American companies even go there to learn from them. Korea is also developing some of the most innovative and unique skincare products out there. I've been trying 2 of these innovations curated by the online natural K-beauty store Glow Recipe – the splash mask and jelly pack – and can't wait to share my experiences with you.
Possibly the most unique product I've EVER tried, this jelly pack by Korean brand J. One is a multi-purpose product that serves as a mask, moisturizer & primer and has a honey-jelly like texture that reminds me of Elmer's gel glue. It works to intensely hydrate, firm and brighten skin as well as grip makeup so it stays put all day. My favorite part about it is that it's like wearing a treatment mask all day without feeling or looking like you have one on. This can also be used as a neck treatment mask to firm and tighten the skin overnight.
The texture is dense and honey-like but once you spread it over your face it liquifies & melts into your skin. I notice that my skin instantly looks like it's glowing. I then wait for 30 seconds to a minute before I apply sunscreen and makeup. It really does create a perfectly smooth canvas to apply makeup to. Ingredients such as Fullerene fights free radicals and brightens skin while hyaluronic acid hydrates and plumps.
This product was created by Korean actress Ha Jiwon, who worked with Korea's top skin labs for years before presenting this product. It's neither an organic nor a clean beauty product, but it is, however, formulated without parabens, sulfates, mineral oils and phthalates.
Ingredients:
Water, Polysorbate 80, PEG-150 Disterate, Niacinamide, 1,2-Hexanediol, Rosa Damascena Flower Water, Rosemary Leaf Water, Chamomile Flower Water, Yeast/Fermented black tea extract, Imperata Cylindrica Root Extract, Nuphar Luteum Flower Extract, Sea Daffodil Flower Extract, Glycerin, Adenosine, Hydrolyzed Hylauronic Acid, Dipropylene Glycol, Sucrose Distearate, Cyclopentasilxane, Butylene Glycol, Dimethicone, Hydrogenated Lecithin, Dimethicone/Vinyl Dimethicone Crosspolymer, PEG-8, Hydroxyethylcelluclose, Potassium Sorbate Palmitoyl Tripeptide-5, PVP, Fullerene, Carbomer, Disodium EDTA, Phenoxyethanol, Sodum Benzoate, Citric Acid, Dehydroacetic Acid.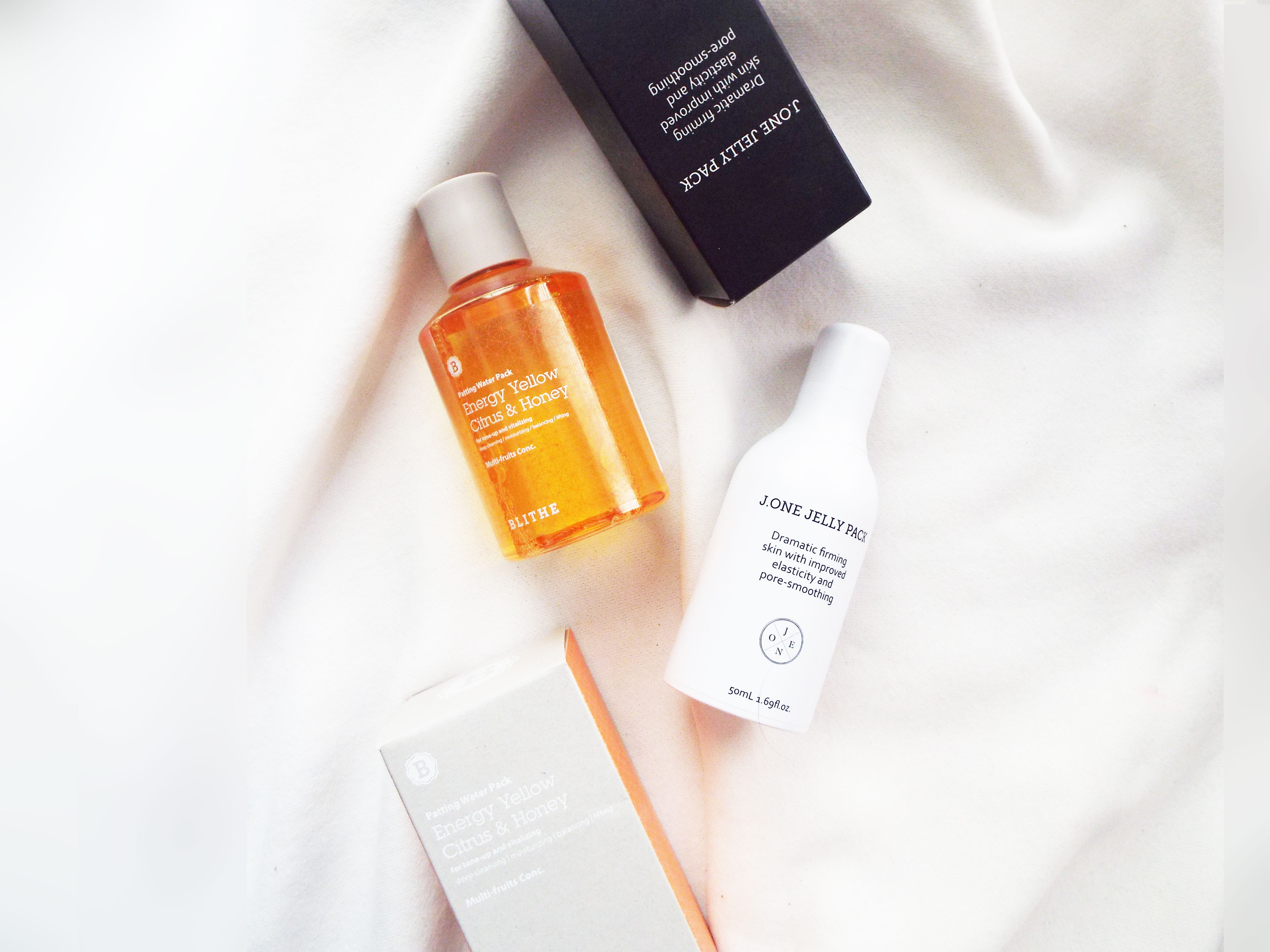 The Blithe Splash Mask is a liquid treatment mask inspired by the Korean bathhouse tradition of splashing botanical steeped water onto skin to tone and brighten after cleansing. I find it to be more of a liquid treatment and less a mask because you don't apply it like a traditional mask and leave it on for 15 minutes. Instead, you use it while in the shower, and literally splash on a capful of the product onto your face. It's supposed to refresh and energize dull, tired skin and gently exfoliate with lactic acid. It gives my skin a light tingle so I know it's working and whether it gives my skin a glow it's hard to say because my skin always tends to be glowing right after a shower. My skin does, however, feel softer and the texture smoother after use.
The Blithe Splash Mask has a variety of botanical and citrus extracts & honey to help brighten and tone skin.
Lactic Acid: Helps to smooth the appearance of skin over time and aids in reducing the look of dark spots and rough texture.
Honey Extract: Nurtures and hydrates the skin.
Orange Fruit Extract: Reduces the look of hyperpigmentation.
Lemon Fruit Extract: Helps to brighten the appearance of dull skin.
Ingredients
Water, Lactic Acid, Vaccinium Myrtillus Fruit Extract, Saccharum Officinarum (Sugar Cane) Extract, Citrus Aurantium Dulcis (Orange) Fruit Extract, Citrus Limon (Lemon) Fruit Extract, Acer Saccharum (Sugar Maple) Extract, Panthenol, PPG-26-Buteth-26, PEG-40 Hydrogenated castor oil, 1,2-Hexanediol, Sodium Lactate, Camellia Sinensis Leaf Extract, Gardenia Florida Fruit Extract, Lavandula Angustifolia (Lavender) Oil, Carthamus Tinctorius (Safflower) Flower Extract, Dextrin, Melaleuca Alternifolia (Tea Tree) Leaf Oil, Salicylic Acid.
GlowRecipe is my go-to website for the latest Korean beauty skincare products & innovations. It's founded by 2 ladies who are passionate about bringing the awesomeness that is Korean skincare to the US and worldwide. They meticulously curate their website to only offer the best and most effective products around and are constantly making trips to South Korea to discover and test the latest innovations. Their products are cruelty-free and while not always 100% clean are usually formulated without parabens, phthalates and sulfates. I love that they are transparent in everything they do including their rigorous curation process. They also carry my 2 favorite organic Korean skincare brands Whamisa and Soyedodam.
Interested in trying our natural Korean skincare? Receive $5 off your order (no minimum purchase) using my referral link here. GlowRecipe ships worldwide.