Laduora Velve Facial Wand Review + Discount Code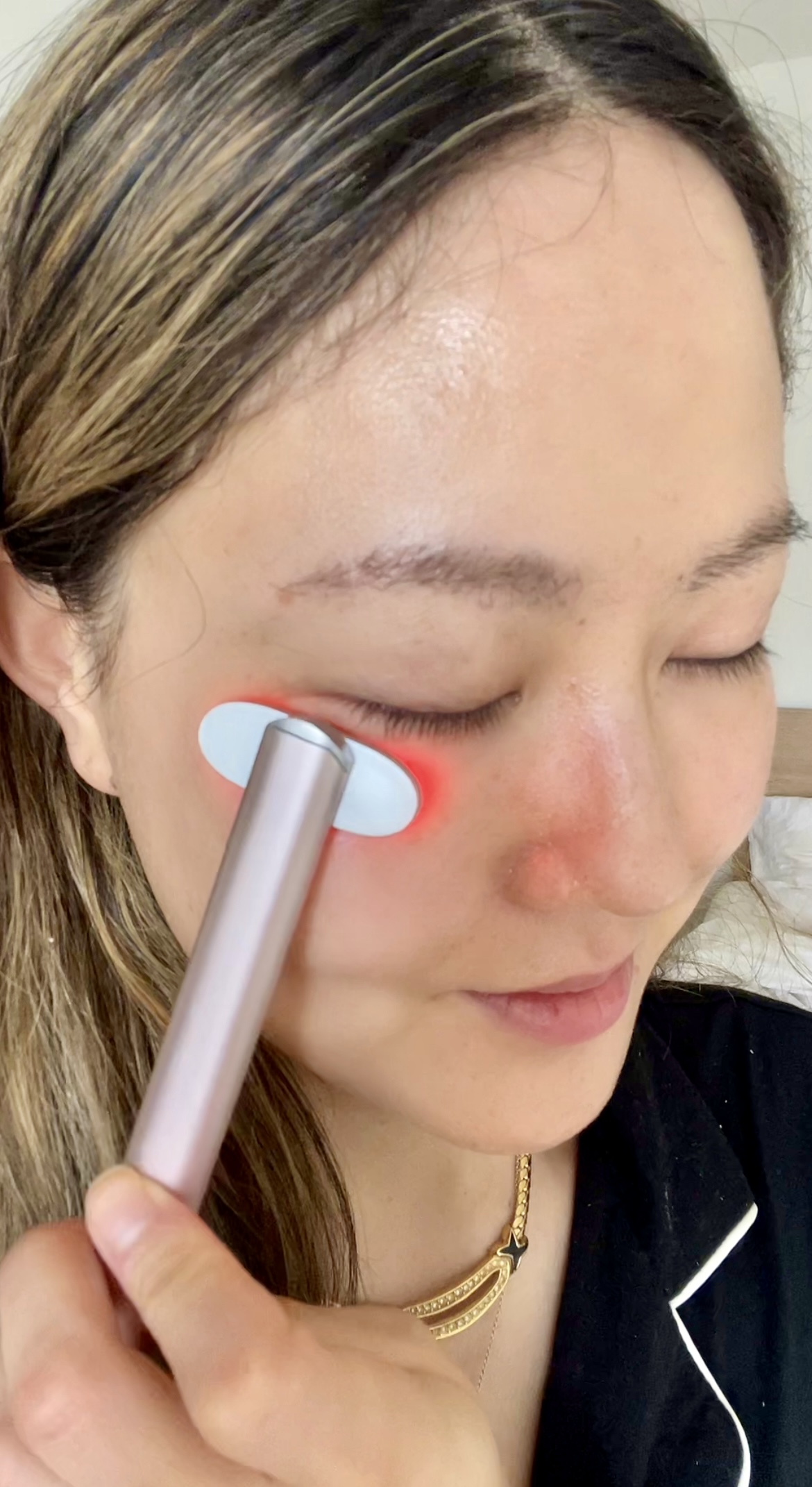 Laduora Velve Rejuvenating Facial Wand is a 4-in-1 skincare device that combines red light therapy, microcurrent, heat therapy and sonic vibration. The LaDuora red light wand is a great budget friendly alternative to expensive LED masks at just under $75 and combines various skincare technologies so you get a lot of bang for your buck. The multiple benefits include collagen production, reduced dark circles and undereye puffiness, rejuvenating skin complexion and reducing inflammation. Read on for my honest thoughts on the Laduora Velve Rejuvenating Facial Wand and use discount code OBL to save 15% at Laduora.
The four main functions of the Laduora Velve Facial Wand include:
RED LIGHT THERAPY
The optimal range of LED red light at 660nm helps stimulate collagen production and improve tissue oxygenation for rejuvenated, plumper skin.
MICRO-CURRENT
Laduora Velve red light therapy skincare wand delivers a low-level micro-current similar to the natural electrical currents in the body to create collagen & elastin in the skin.
HEAT THERAPY
Heat therapy increases skin permeability and blood flow, which allows product to be absorbed and reach deeper into the skin.
SONIC VIBRATION
Sonic vibration simulates the effects of massage and revives skin.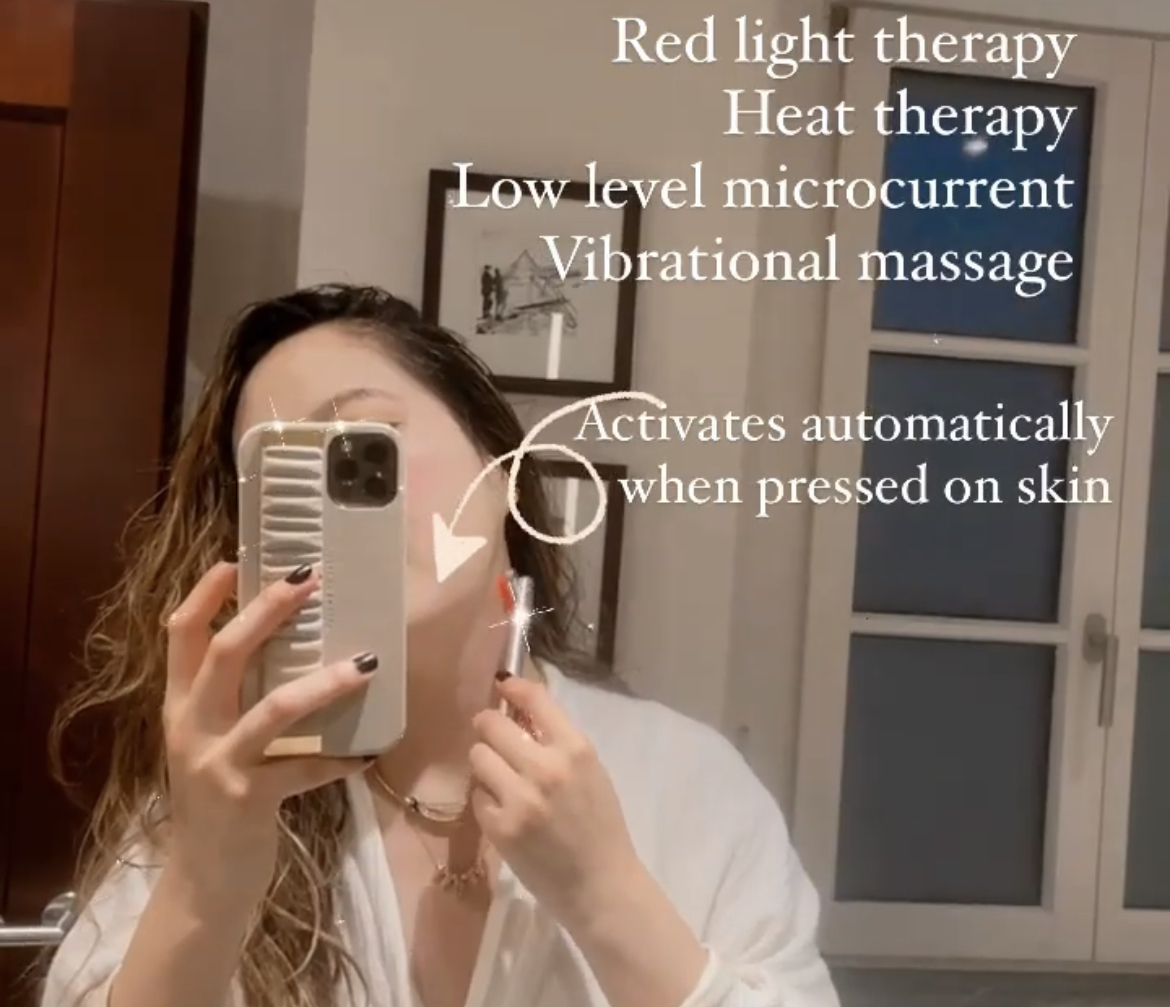 The Laduora Velve device needs to be adequately charged before using. It automatically turns on when you press it onto your skin and turns off when taken off. The device weighs practically nothing and is very compact and portable.
The Laduora heating function takes a couple minutes to fully heat up, but when it does, the warmth feels fantastic.
The microcurrent is low level so Laduora is not going to be able to replace an actual microcurrent device. It gentle vibrates as you glide across the skin.
Laduora's swivel head is small so it doesn't cover a lot of surface area on the face, but this also makes it perfect for specific areas you want to target like the eye area. I also really like to use it on the neck, which isn't possible with my large LED face masks.
I use Laduora Velve on both dry skin and after I've applied skincare, but the device glides better on wet skin.
Be sure to sanitize your Laduora device after each use. I use a sanitizer spray. The device comes with a magnetic charger.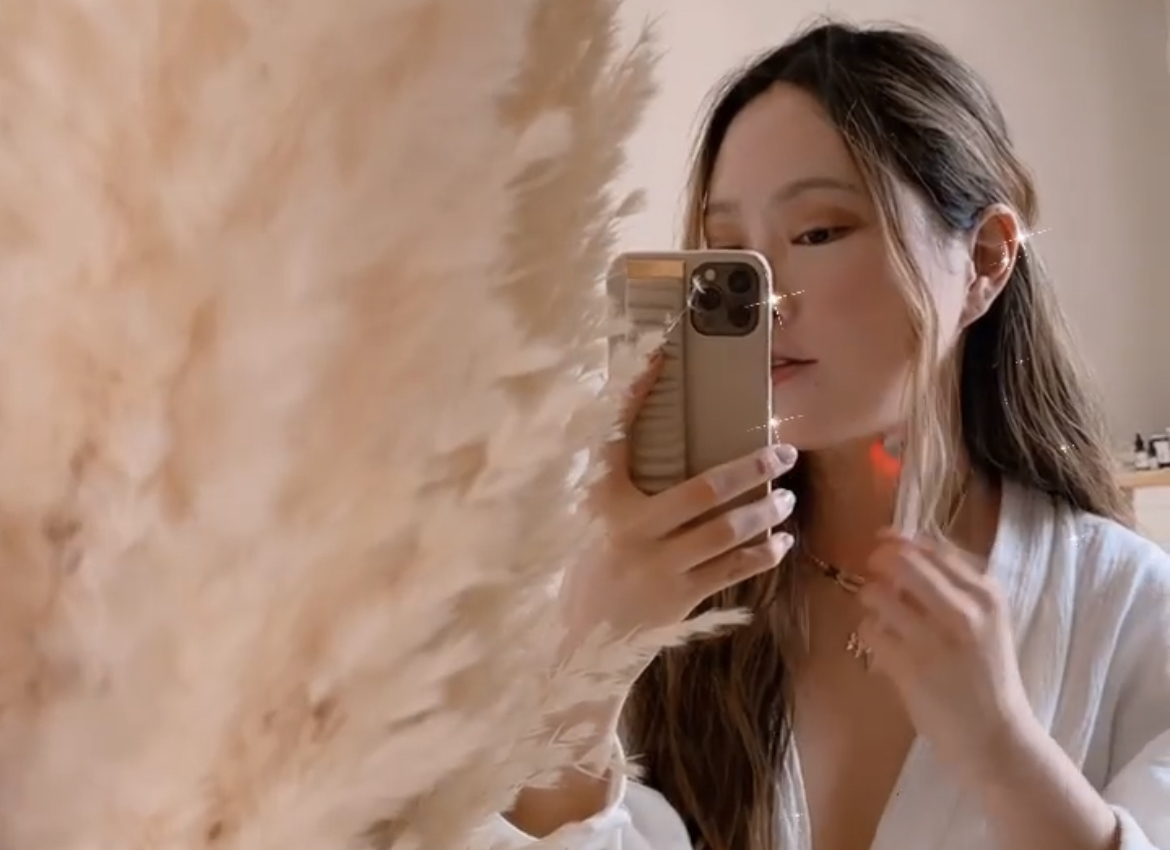 Final Thoughts on LaDuora Velve
For under $75 (less with discount code OBL), this skincare wand device is a neat little invention that's fun and easy to use. I wouldn't expect any miracles, but it's a risk-free way to add technology to your skincare regimen if you haven't already.
If you already own a microcurrent or LED device, you don't need this product, but if you don't want to shell out hundreds and hundreds of dollars on expensive tools, Laduora Velve Rejuvenating Facial Wand is a great affordable alternative.
The Laduora Red Light Wand is a much better purchase, in my opinion, than a jade roller. If you enjoy the concept of jade rolling, you might as well pay $20 more to get in some red light therapy, a tiny bit of microcurrent and some good ole warm vibration action.
You can save 15% with affiliated Laduora discount code OBL at their website.
Laduora is based in Los Angeles and ships to US and Canada. 1 year warranty included.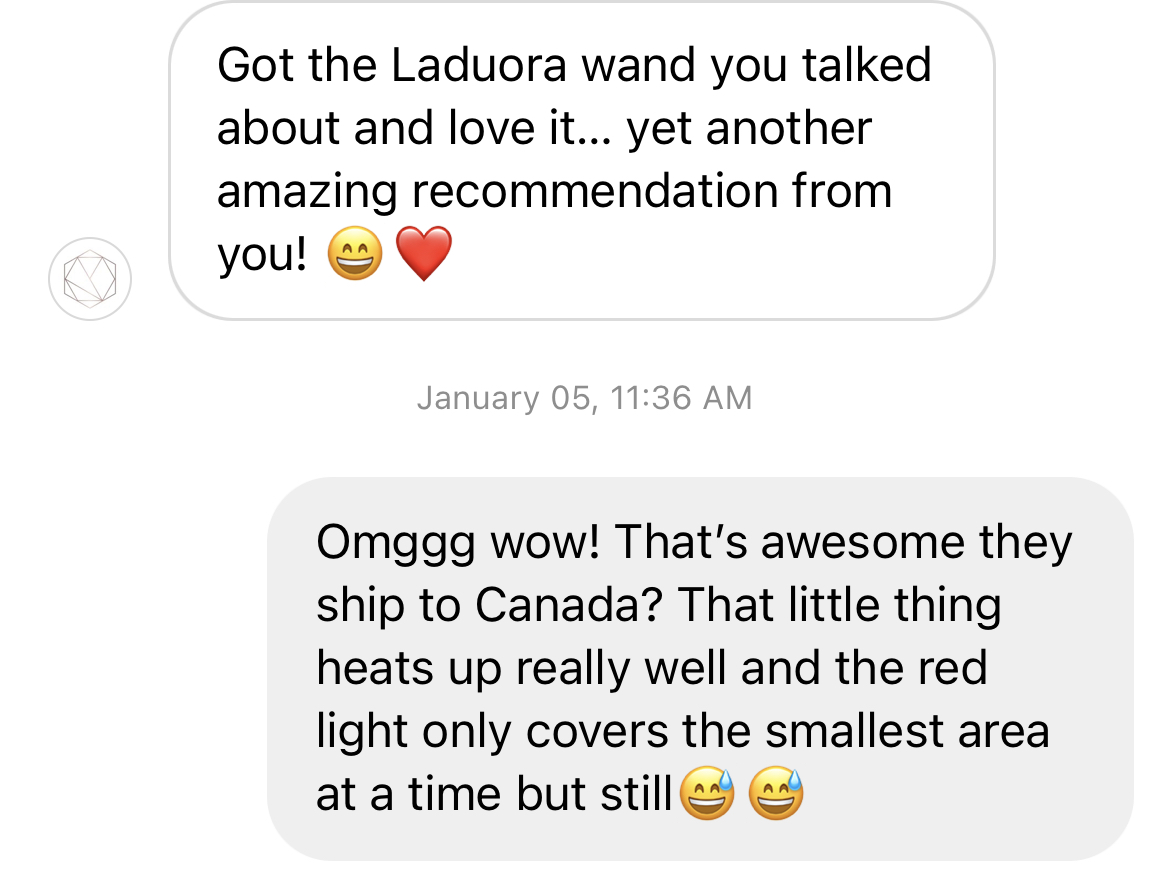 @alifeadjacent