Marie Veronique Review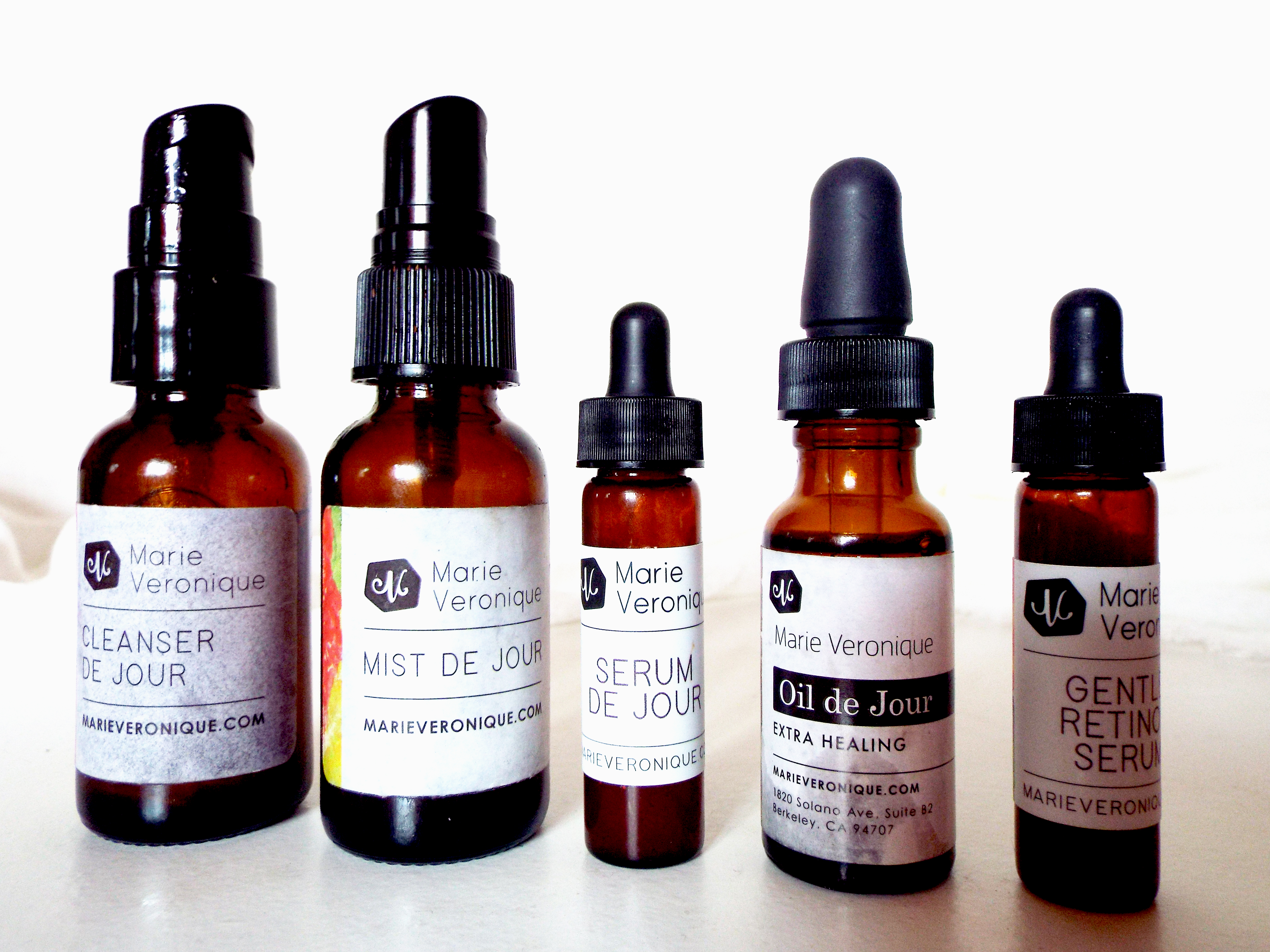 Perhaps the most scientifcally driven natural skincare line that I've tried, Marie Veronique combines cutting-edge research with the finest ingredients to create products that deliver results. This line is designed to target specific skin conditions from acne to aging and hyperpigmentation to rosacea. I tried their PRO Essentials Starter Kit which is a great routine to follow if you're interested in probiotics-focused skincare and looking to prevent further damage.
Step 1: Cleanser de Jour
The Cleanser de Jour is an oil-based cleanser whose star ingredient is Superoxide dismutase, which protects against aging by reducing damage done by the superoxide anion. (This superoxide anion harms the skin and DNA and increases in our skin as we age.) The cleanser feels like a super light cleansing oil and it not only removes all my makeup and dirt but I know it's fighting aging at a cellular level.
Ingredients:
Safflower seed oil, Sunflower seed oil, Apricot kernel oil, Polyglucose, Sucrose cocoate, Mixed tocopherols (vitamin E) oil, probiotic complex, Rosemary oleoresin, Superoxide dismutase, Lavender and Rose Geranium Essential Oils
Step 2: Mist de Jour
  This powerful mist boasts a probiotic complex made of 34 probiotic live strains that calm easily irritated skin and reduce inflammation. I love mists for their incredible versatility and the way they can keep your skin hydrated and dewy all day. This mist goes above and beyond that in repopulating the skin with "good bacteria" that we lose daily from exfoliation, cleansers and pollution.
Ingredients
Green & white tea infusion, Coconut water, Licorice root extract, n-acetyl glucosamine, niacinamide, beta glucan, sodium salicylate, Radish root ferment, Calendula flower hydrosol, probiotic complex, Essential oils: Lavender, Carrot seed, Turmeric, Helichrysum, Green myrtle
Step 3: Serum de Jour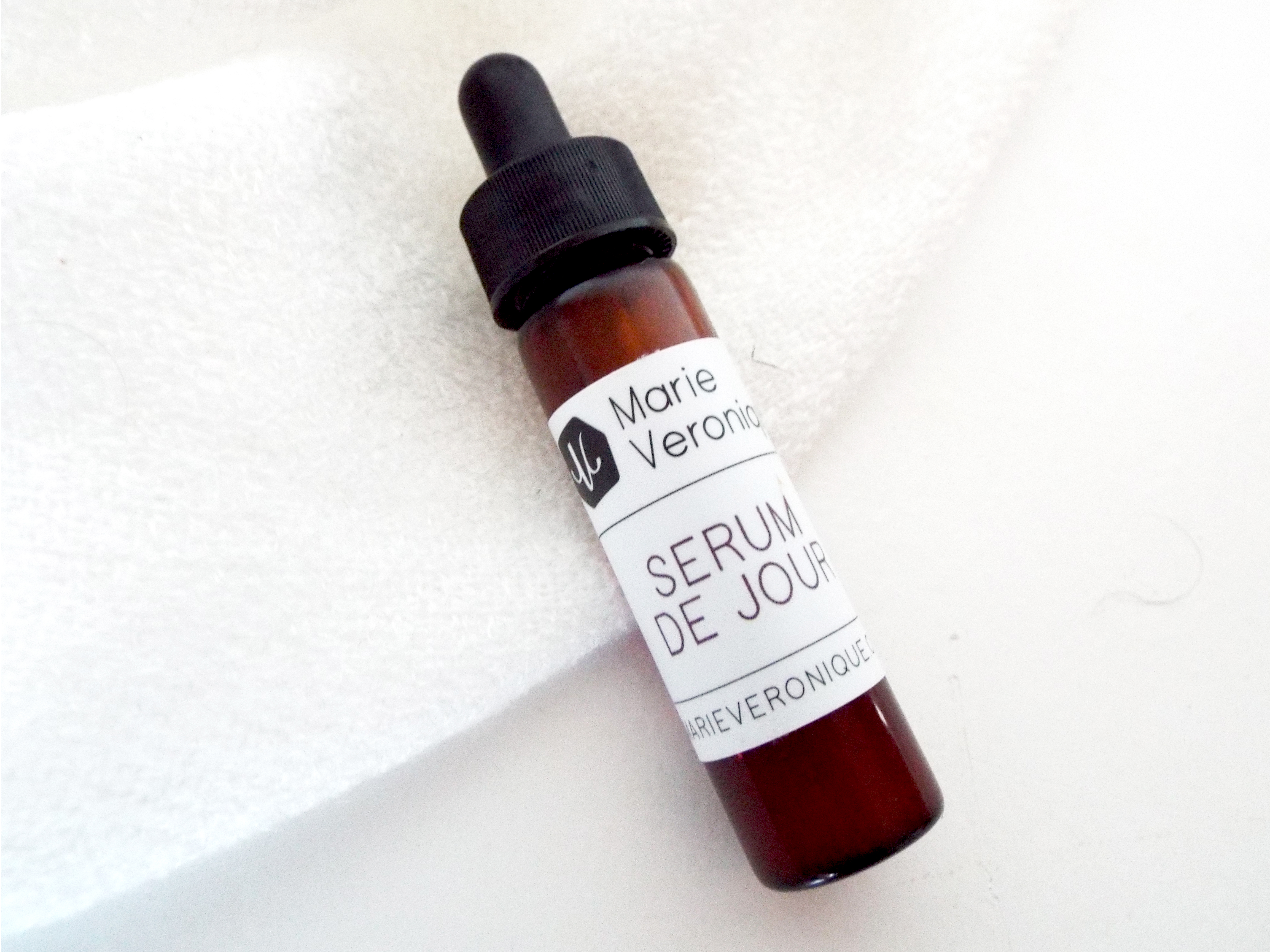 I use serum religiously as it's a crucial element of proper skincare designed to deliver nutrients deeply and quickly into the skin. The Serum du Jour has a specific and potent blend of Vitamin C, E and Ferulic Acid that's backed by scientific studies to protect against oxidative stress and prevent photo aging.  It has a thick consistency and dries very quickly so that you can apply the Oil du Jour right away.
Ingredients
Green & white tea infusion, Neroli hydrosol, Lavender hydrosol, olive oil, Radish root ferment, Aspen bark extract, Stabilized l-ascorbic acid, vitamin E, xanthan gum, ferulic acid, n-acetyl glucosamine, niacinamide, non-GMO sunflower lecithin, sodium salicylate, potassium sorbate, probiotic complex, Coenzyme Q, astaxanthin, lycopene, Essential oils: Lavender, Helichrysum, Cistus, Turmeric
Step 4: Oil de Jour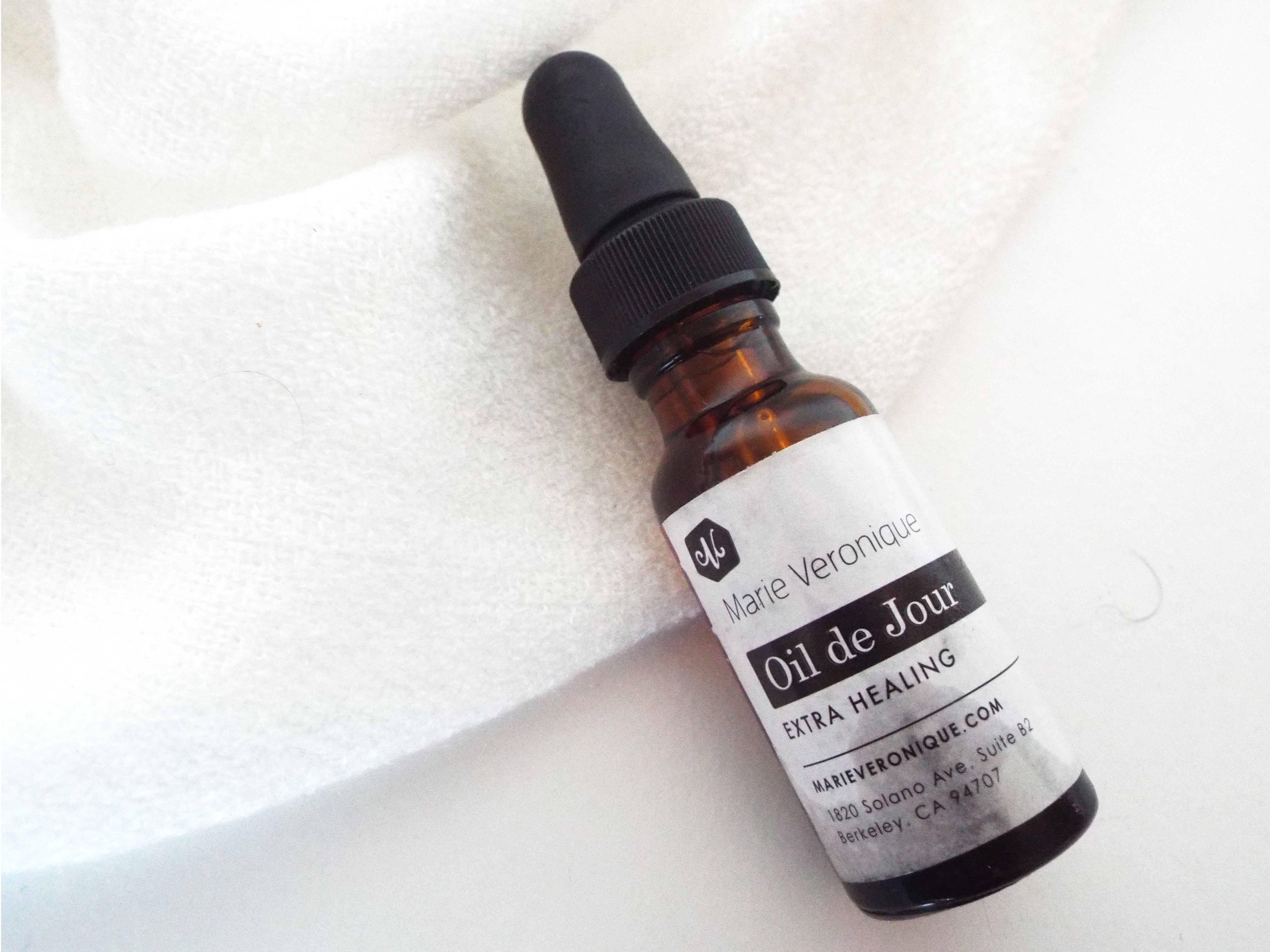 The Oil de Jour has an army of oils including the proper balance of omega-6/omega-3 oils that prevents premature aging and eicosapentaenoic acid (EPA), a specific type of omega 3 that prevents collagen destruction. I press just 3-4 drops of Oil de Jour at night and wake up to smooth, hydrated skin in the morning.
Ingredients
Oils of Jojoba, Borage, Camellia seed oil, Meadowfoam seed, Avocado, Olive, Kiwi seed, Chia, Raspberry seed,  Sesame seed, tamanu, Rosehip seed, vitamin E, Pomegranate seed, Broccoli seed, Prickly pear seed, Algae, Tomato seed, Rosemary, astaxanthin, Essential oils: Lavender, rose geranium, Helichrysum, green myrtle
Step 6: Gentle Retinol Serum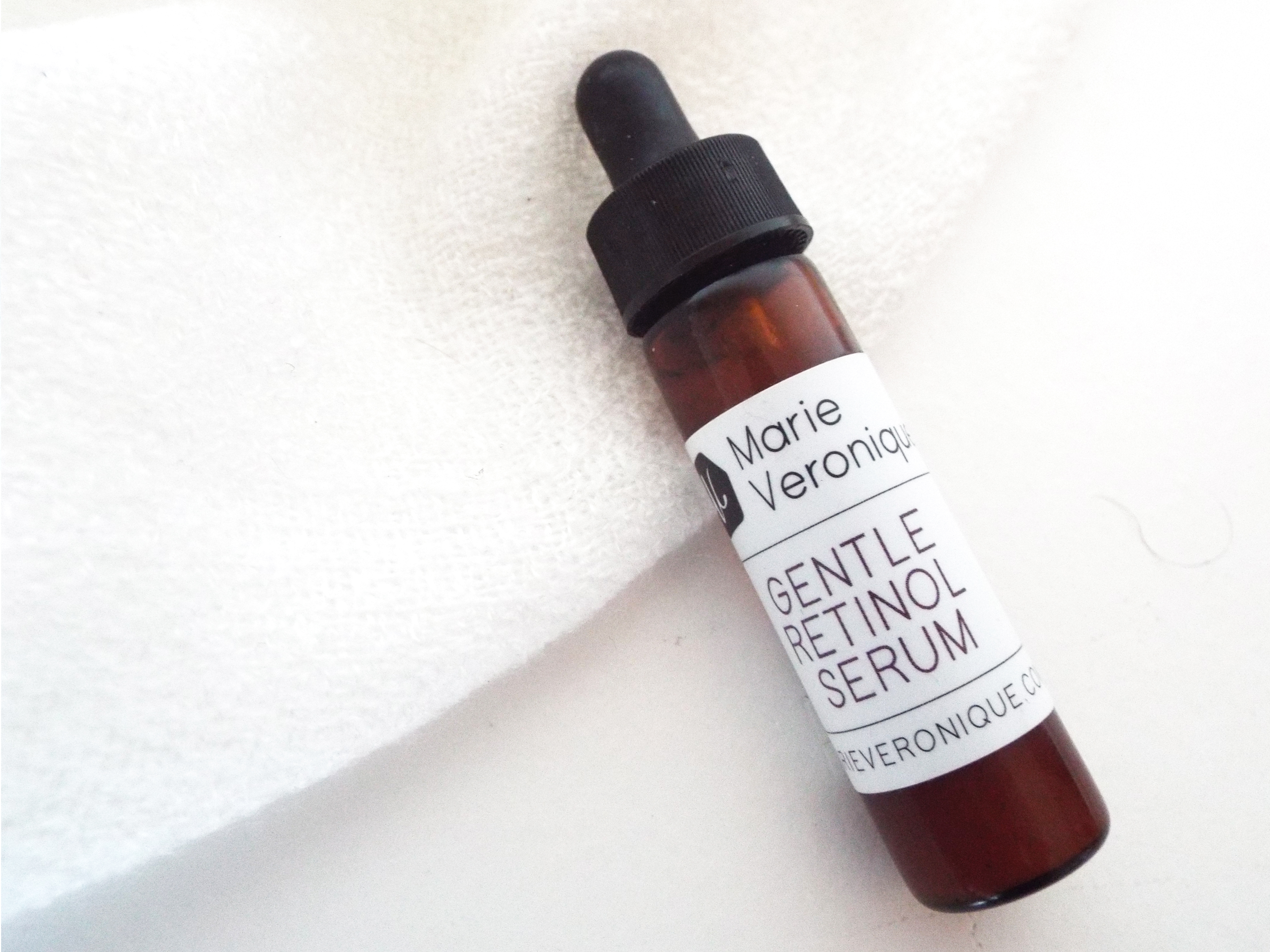 I was a bit hesitant to use the Gentle Retinol Serum as this is a type of product that I've never used before and was not sure my skin needs retinol yet. Marie Veronique recommended that I start as soon as signs of age spots begin to show, so I went ahead and tried applying only on visible sunspots. This Retinol Serum boosts collagen production, speeds cell turnover and unclogs pores and I noticed that it seemed to have exfoliated away the top layer of my skin overnight leaving a newer fresher layer in the morning. If you're 25+ I'd suggest using this strategically on any sunspots to fade them but not on your entire face.
Ingredients
Green & white tea infusion, Citrus, neroli) hydrosol, Encapsulated retinol (7%), Radish root ferment), Aspen bark extract, Argan oil, Blackberry seed oil, Rosehip seed oil, glycerin, Vitamin E, xanthan gum, Kombucha tincture, niacinamide, beta glucan, sodium salicylate, ceramide complex, non-GMO sunflower lecithin, n-acetyl glucosamine, Stabilized l-ascorbic acid), rosemary oleoresin, idebenone, Photo Repair Complex (superoxide dismutase, resveratrol), Essential oils: Neroli), Carrot) seed, Turmeric), Helichrysum), Rose, Cistus), Frankincense