How to Tackle A Men's Skincare Routine in 2023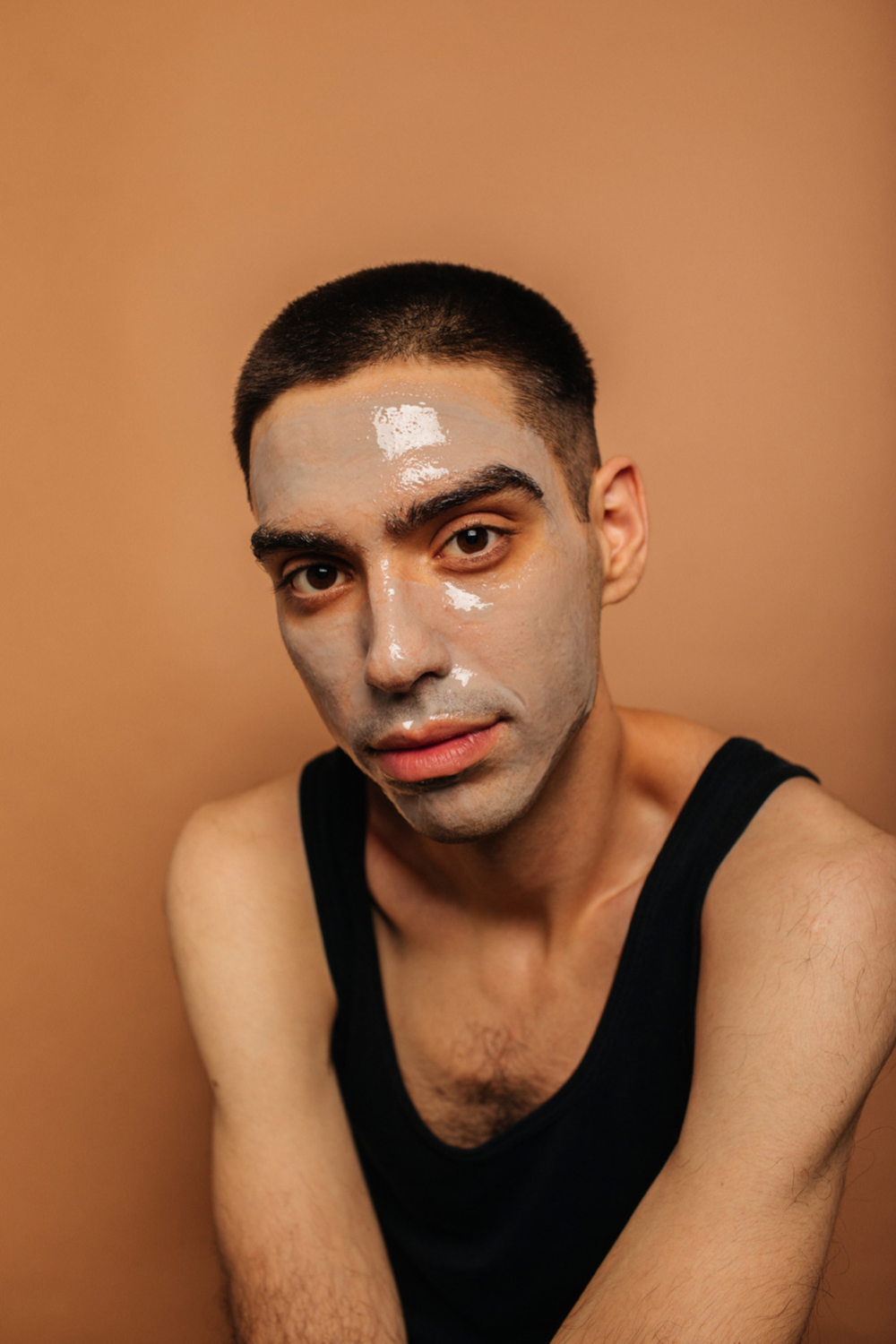 Guest post by Theresa Bass
Let's talk about men's skincare. While skin care products for men aren't always in demand, they are just as necessary to help achieve healthier-looking skin and treat skin concerns. Men face the same challenges with blemishes, troubling acne, and ongoing dryness as everyone else. However, there aren't as many options to address these problems.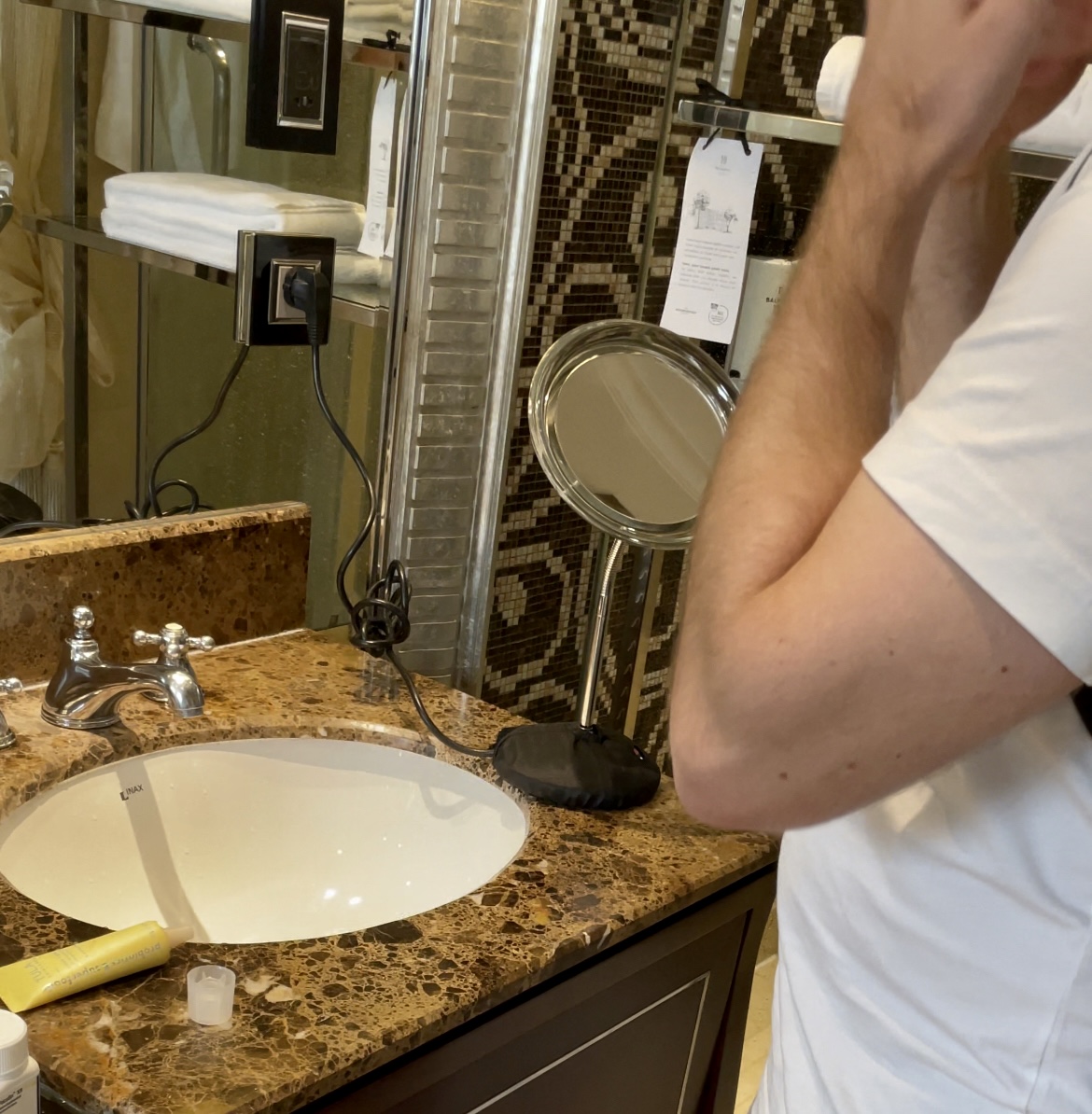 Thankfully, more brands are taking the opportunity to market skin care products to men and develop gender-friendly solutions. The labels may not clearly state for men, but the gender-friendly approach is a step in the right direction for challenging the status quo around skincare and helping men get their hands on helpful solutions.
Even though men can maintain the natural beauty of their skin without doing much (Yes, we're all jealous!) they should still consider investing in high-quality skincare products.

Benefits of a Daily Skincare Routine for Men
Let's face it: We all have the same skin! Skincare problems and imperfections are not determined by our gender. Skin is a fragile organ (and our biggest one!) While it's there to protect your organs from outside factors, it needs a little extra protection. 
Here are some other benefits:
Anti-Aging Benefits
Wrinkles and fine lines happen to everyone, including men. No one likes dealing with premature signs of aging. However, with the right skincare routine, men can combat signs of aging, keep their skin hydrated, and improve the visual appeal of their skin. 
Prevent Breakouts
Did you know that as we get older, our skin becomes more prone to breakouts? With the right skincare products and a buttoned-up routine, breakouts and blemishes are easier to prevent. However, without a skincare routine, dirt and grim will continue to build up in your pores, causing more harm than good.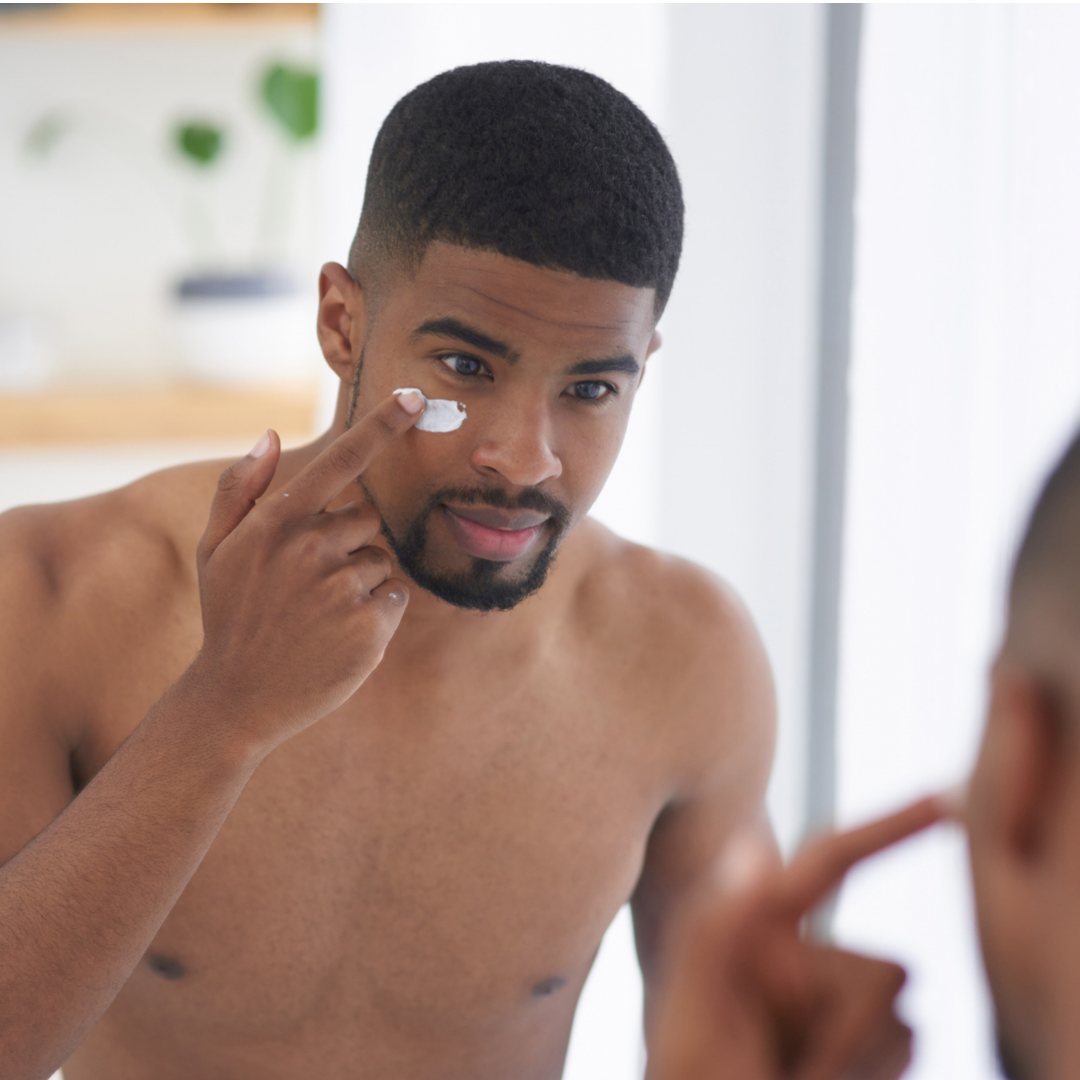 What You'll Need To Build Your Men's Skincare Routine
We'll be the first to say you don't need a full-fledged 10-step skincare routine to see results. All you need is a few trusted skincare products to help them combat signs of premature aging and keep their skin hydrated.
Cleansing Gels
Even though men are not always wearing a full face of makeup, they still need a trusted cleanser to help maintain their clear complexion. Facial cleansers help eliminate dirt, grime, and bacteria that gather in your pores. 
Without a cleansing gel, the bacteria can build up and lead to redness, irritation, and breakouts. Stay away from cleansers that contain alcohol or other irritants. These can strip your skin of natural oils. Instead, look for ones formulated with salicylic acid, vitamin C, or glycerin.
Eye Creams
The skin under our eyes is delicate and requires extra care. With an eye cream, you can target this troubling area and prevent premature signs of aging. Without an extra boost of hydration, you may have problems with fine lines, wrinkles, and dark circles. 
When searching for an eye cream, consider your concerns. Do you have troubling dark circles? Does the skin often feel dehydrated? Once you know what you're looking for, you can look for an eye cream geared toward your needs. 
Moisturizer
Everyone needs a go-to luxurious face cream they can rely on. A daily moisturizer helps you retain hydration and keep your skin soft and supple. Everyone should use a moisturizer at least once or twice a day to combat dryness or excess oil.
When looking for a moisturizer, always pay attention to the ingredients list. You only want to give your skin the best of the best. Keep an eye out for fragrance-free solutions formulated with jojoba oil, sunflower seed oil, shea butter, and other nourishing ingredients.
Lastly, when applying your daily moisturizer, get your neck, too. The skin on your neck is extra delicate and could benefit from an extra dose of hydration.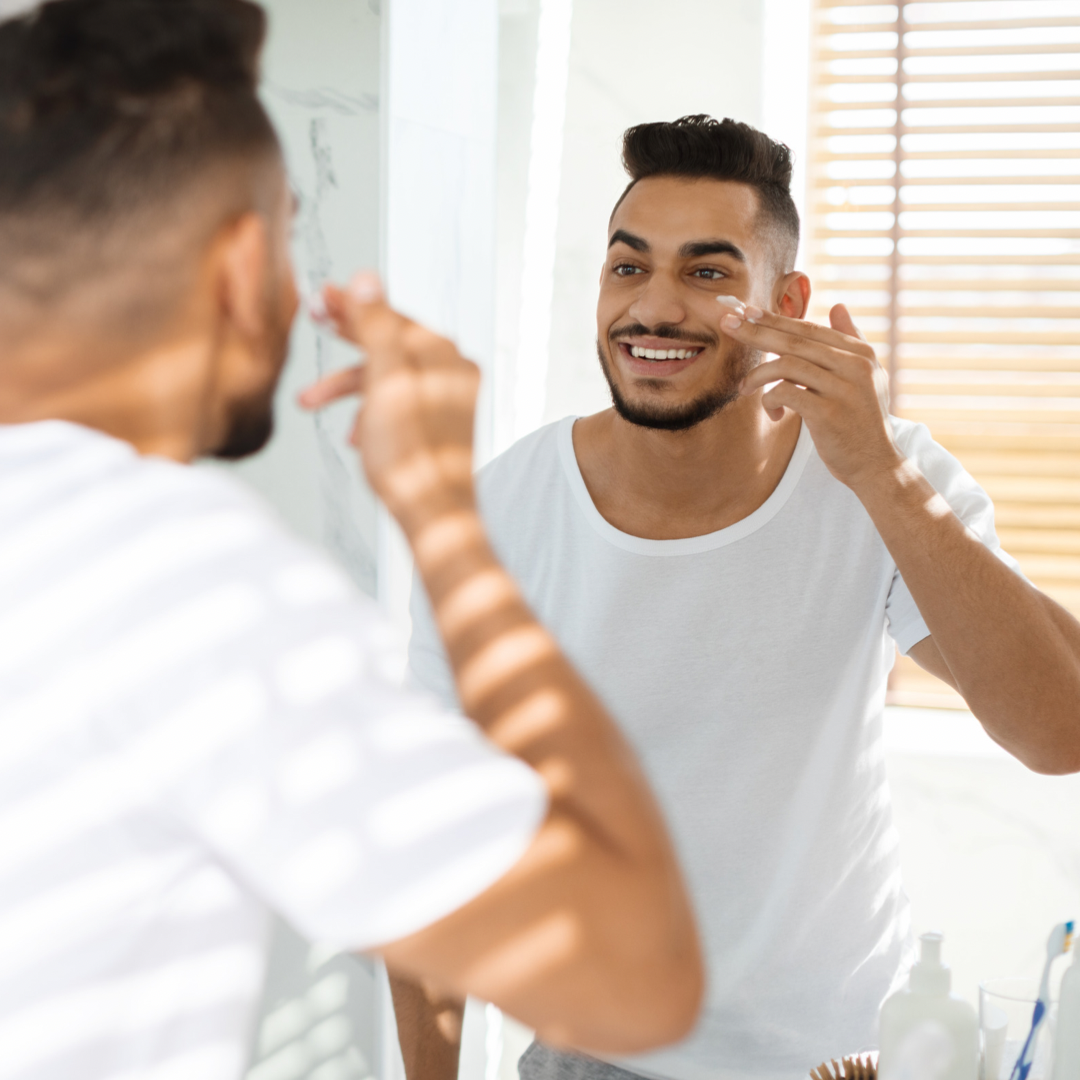 Overlooked Steps in Skincare
There are no "rules" for building a skincare routine for men. However, several overlooked skincare steps could keep you from reaching your goals. 
Exfoliator
A trusted exfoliant is the perfect product to help combat ingrown hairs and help maintain clear skin after shaving. However, you'll want to be mindful of the ingredients in the exfoliant you choose. Opt for a chemical peel or a gentle formula, use it once or twice a week for best results. 
Lip Care
The skin on our lips is thinner and more delicate than the rest of our skin, so it deserves extra care. With a trusted lip balm by your side, you can combat flaky, dry skin and prevent cracks from forming. Always look for nourishing ingredients like vitamin E, aloe vera, and honey.
SPF
Sunscreen is an overlooked necessity everyone needs. If you don't add a layer of SPF to your skin every day, you risk damaging the natural allure of your skin and causing premature signs of aging. This skincare essentially helps individuals combat wrinkles and fine lines caused by UV rays. 
Facial Serums
Facial serums and oils provide a more targeted approach to skincare. They allow individuals to get to the root of their problems and combat imperfections. While you don't need every facial serum on the market, chances are your skin can benefit from at least one or two. 
Facial serums are designed for light application and are an add-on to your current skincare routine. Depending on the forum and how potent the ingredients are, you'll want to use it once or twice a day.

Building a Skincare Routine For Men
Skincare is a genderless necessity that every man should take advantage of if they want to keep their skin healthy and thriving. However, it's important to note that the only way you'll start to see results and experience the benefits is with a consistent routine. Turning your skincare routine into an integral part of your daily life is the only way you'll see long-term results. 
With a skincare guide for men, the right skincare essentials, and consistency, you can maintain your youthful glow and improve the visible appearance of your skin