My Handcare Routine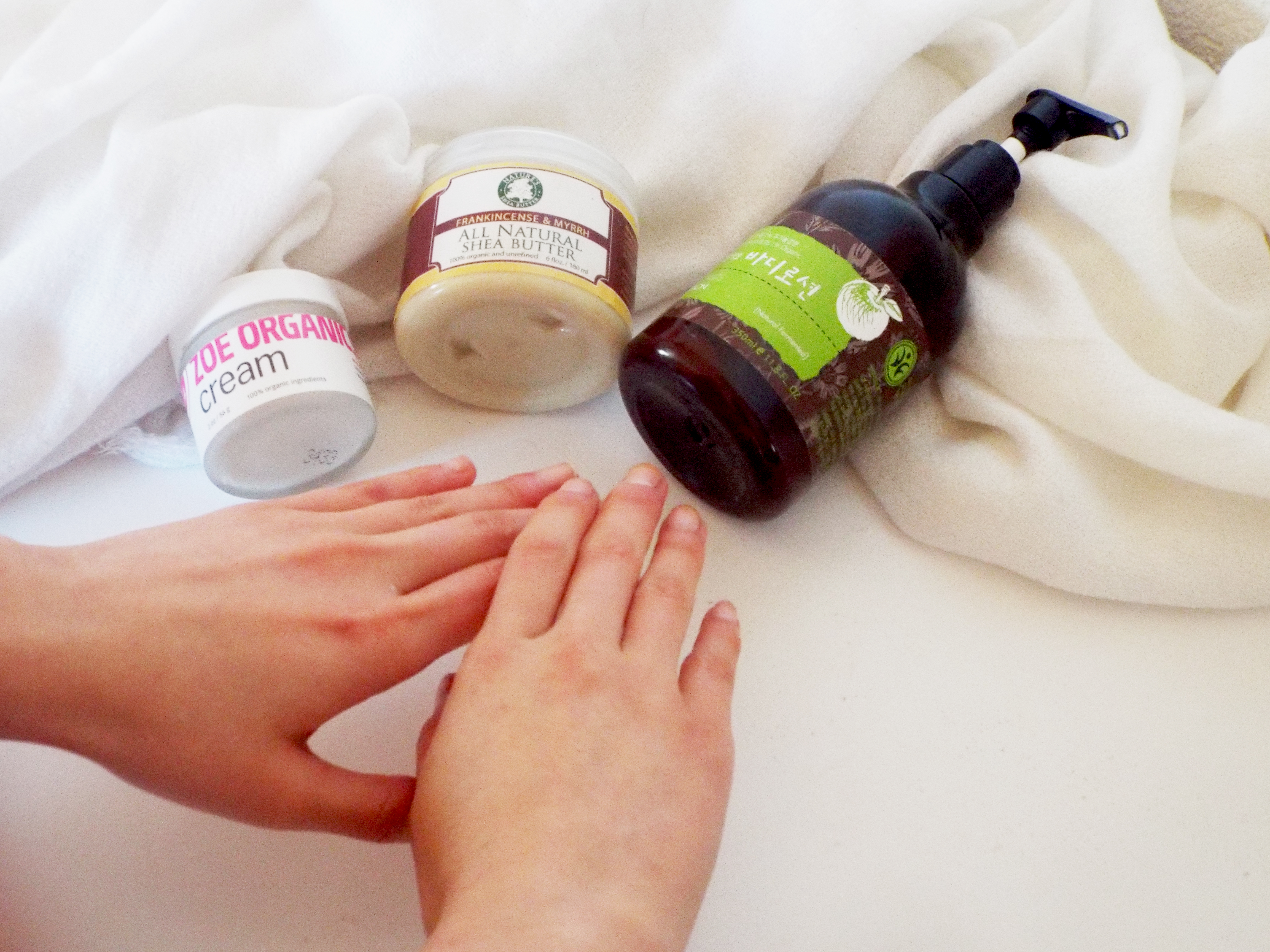 Taking care of the skin on my hands is very important to me because I adore the look of soft and supple hands. I also want to avoid rough, mottled and wrinkly hands for as long as possible. These are the rituals I do:
Overnight Intense Moisturization 
Each night before going to bed I rub a dollop of organic, unrefined shea butter into my skin. It's inexpensive (I purchase mine from Nature's Shea Butter), deeply moisturizing and provides an intense treatment each night. I occasionally alternate with Henne Organics Lip Balm which can be used on dry skin.
Sunscreen 
I try and remember to use sunscreen on my hands because this area isn't immune to the damaging effects of UVA/UVB rays. I use Coola Suncare and can also highly recommend Raw Elements Sunscreen.
Facial Oil Moisturization
On some days I use a few drops of my facial oil on my hands. I feel if it's great for your face it's got to be good for the skin on your hands too.
Continuous Moisturization Throughout the Day
 I re-apply moisturizer every few hours throughout the day or after washing my hands from using the bathroom. If I need a mental break from working it also helps relax me because of the scent and soothing sensation from massaging my hands. Lately I've been using Zoe Organics Cream and both the Whamisa Organic Fruits Body Lotion and Hand Lotion.
DIY Hand Soak
Once in a while I'll do a DIY hand soak for a self-pampering session that is super relaxing and leaves my hands soft and hydrated. I warm a bit of olive oil and honey in a bowl of water and soak my hands in it for about 10 minutes. I then try and let it airdry so my skin can absorb the oil and honey.
organicbeautylover