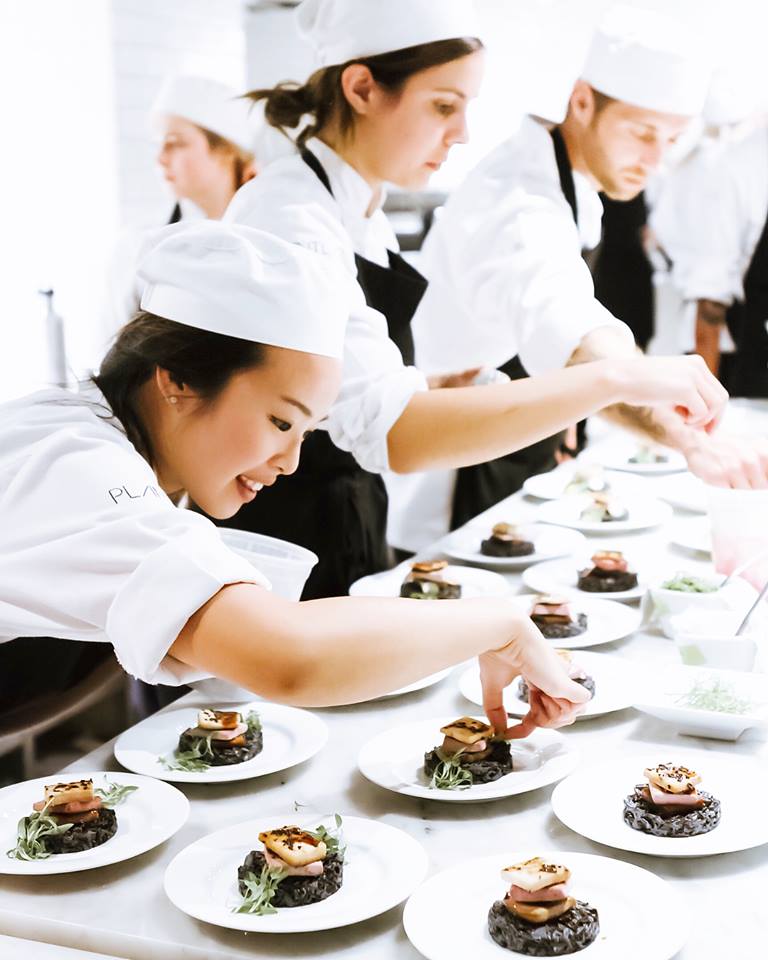 PLANTLAB is a plant-based culinary and wellness educational school offering both online and on-site classes around the world. They teach the art of organic, unprocessed, vegan cooking while encouraging students to consider the broader benefits that stem from a "green" and conscious lifestyle. They don't just teach basic raw cuisine, but refined, elegant and innovative raw cuisine that's sure to impress even the pickiest eaters.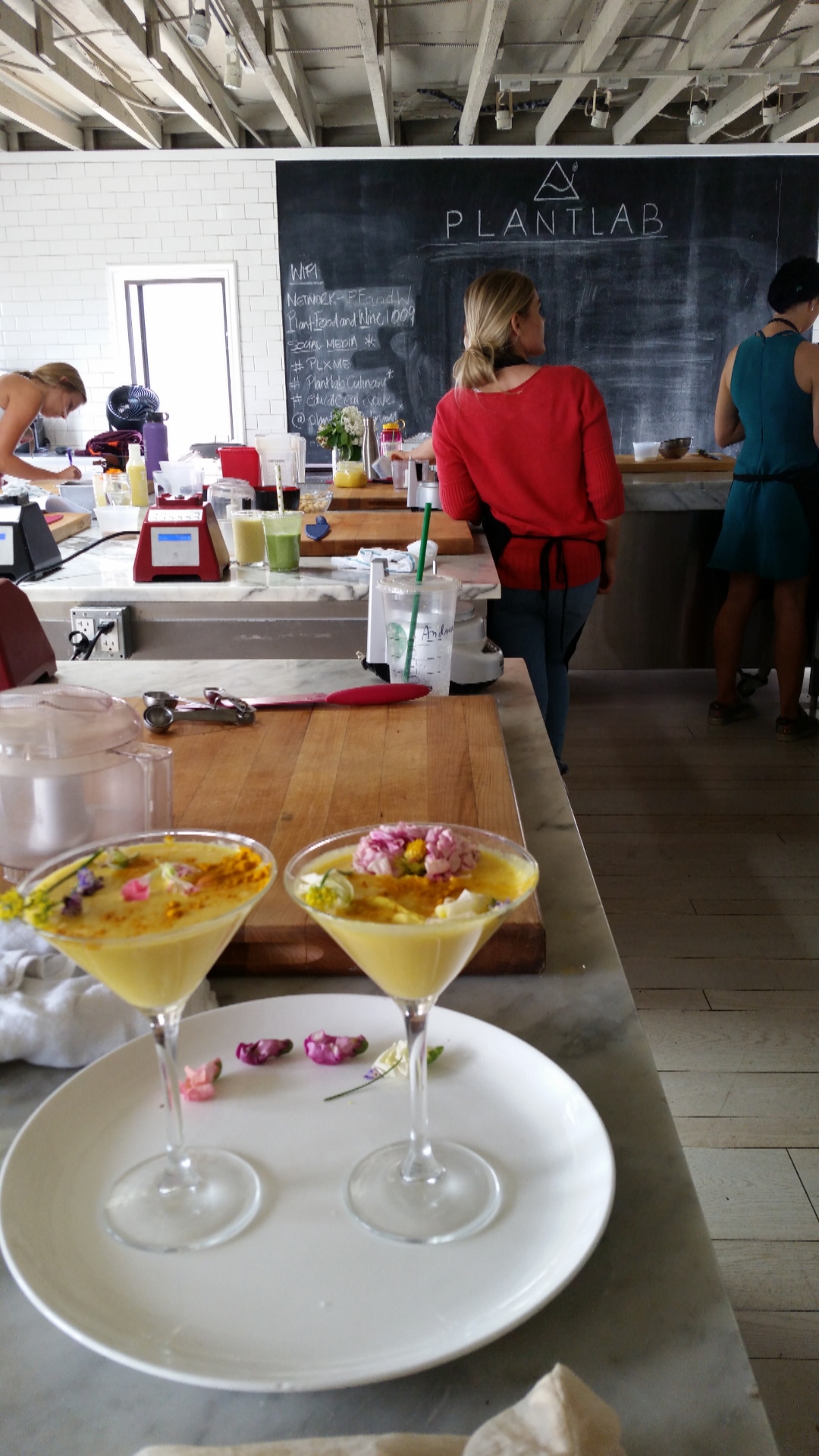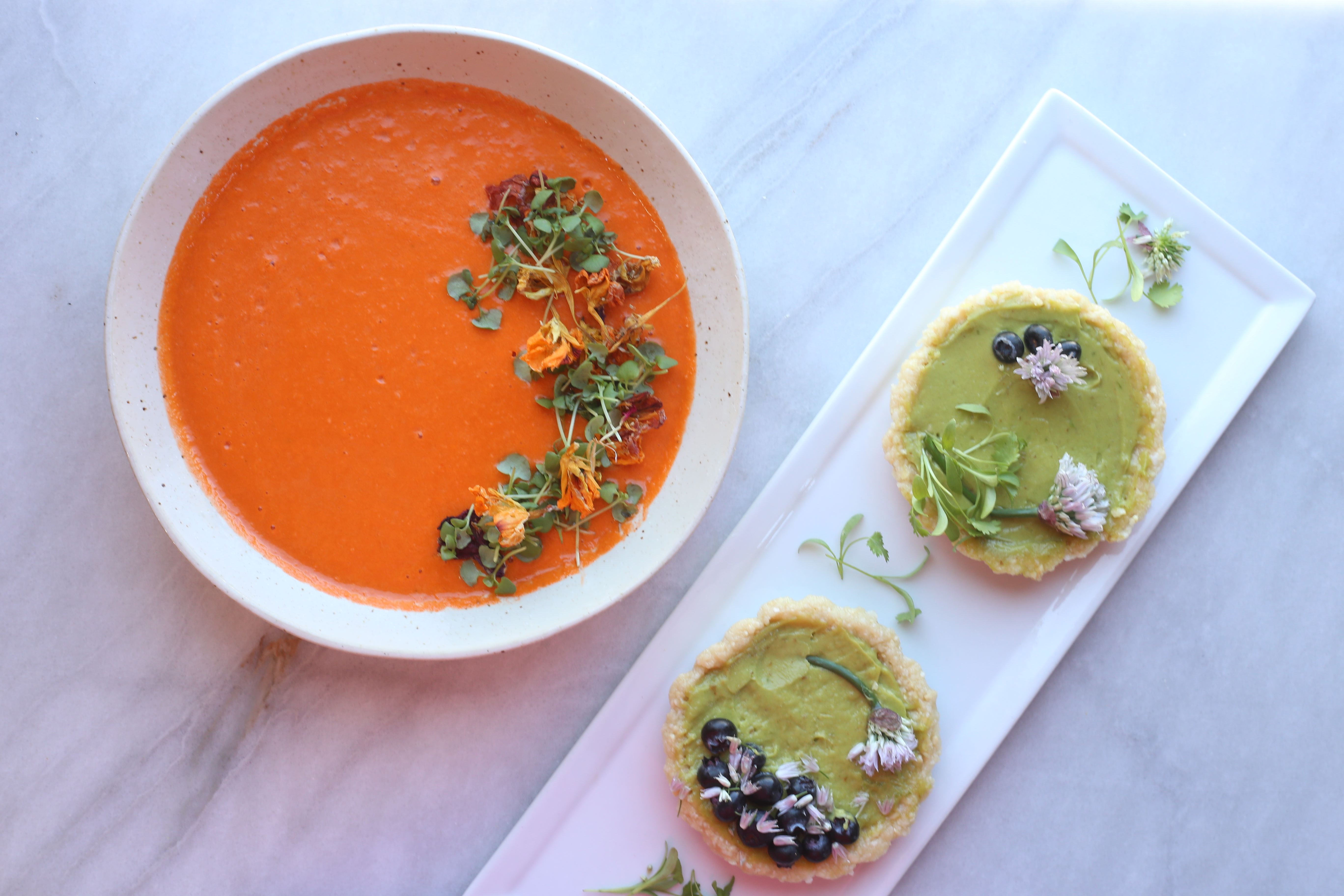 Creamy carrot soup and key lime tarts that I made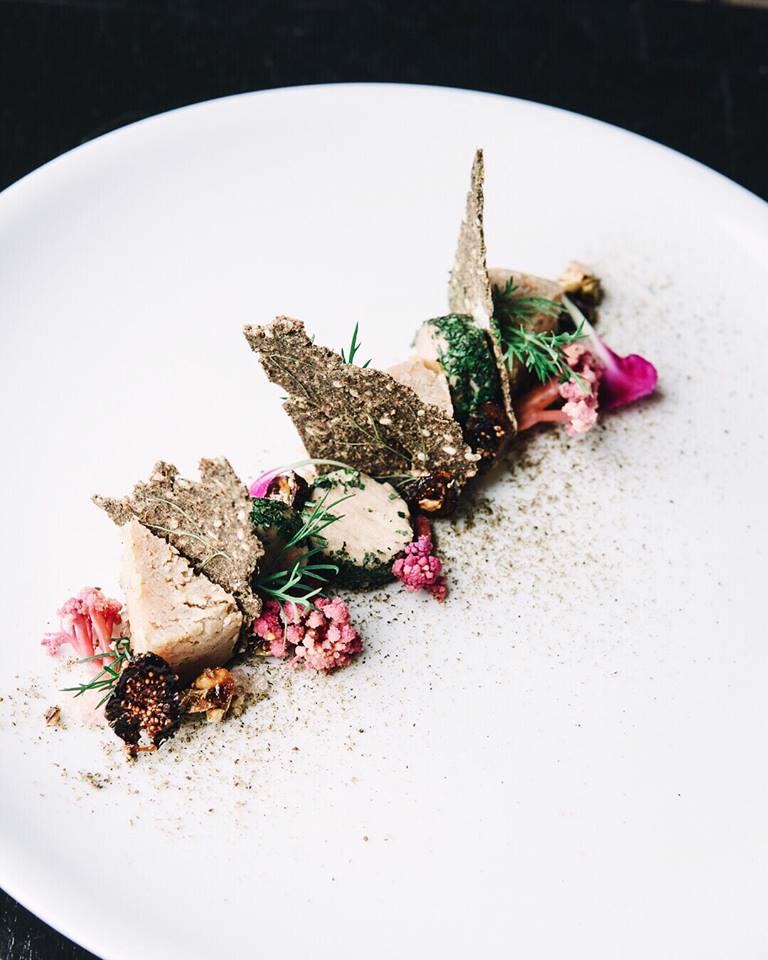 A dish made by a student in one of their advanced classes
I was so excited to have been given the opportunity to try one of their premier RAW Weekend Workshop classes. Literally, I waited for months. They offer a variety of on-site full time intensive courses and 1-day workshops like RAW, Fermented Cheeses, Cacao and Raw Desserts. Their flagship location is in Los Angeles (Venice) but they also offer classes in New York, Chicago, Barcelona and Bali- and of course their online courses can be taken from anywhere in the world.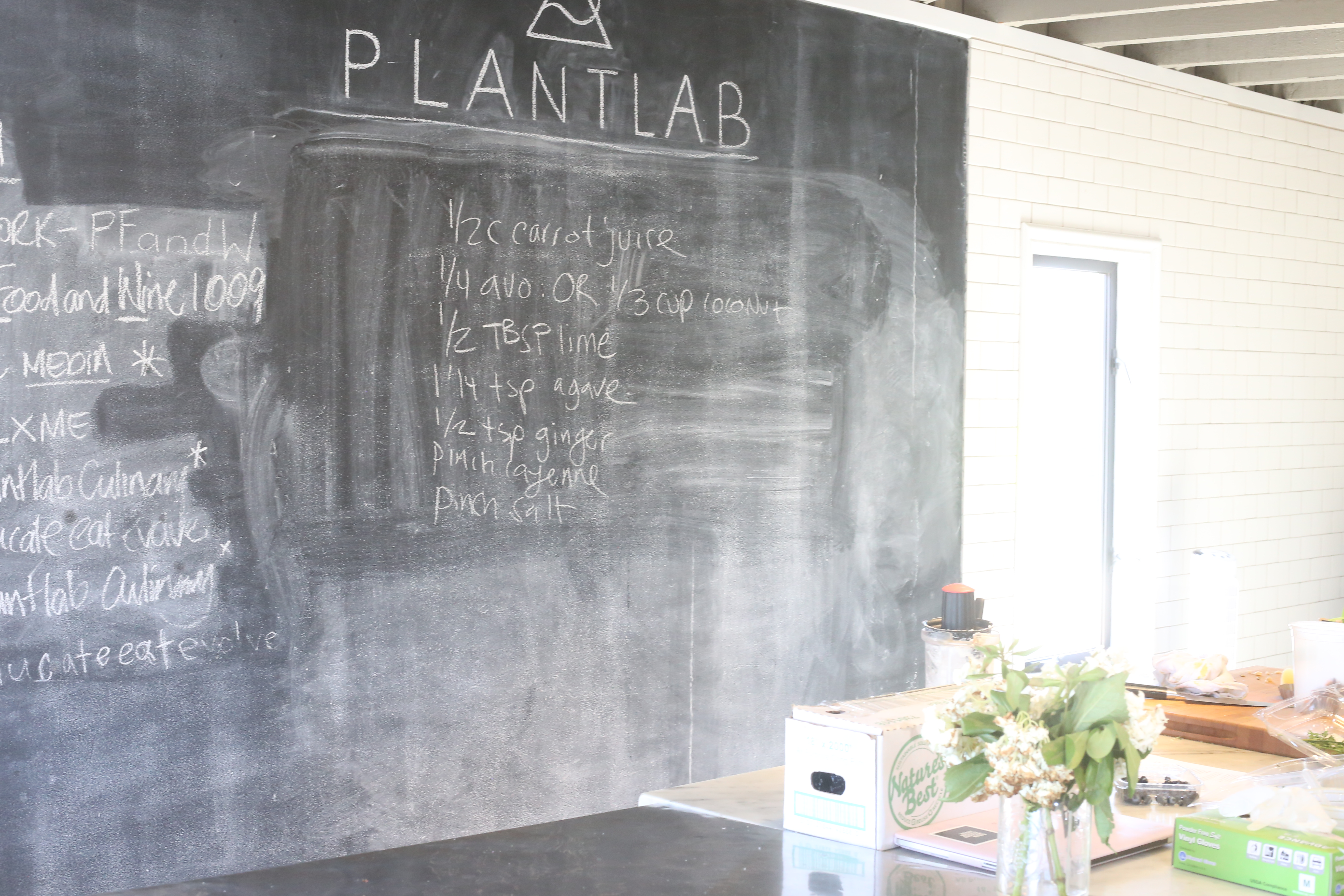 I arrived at my RAW Workshop on time and joined about 10 other students in a beautiful, spacious kitchen studio on Abbot Kinney. Since class started at 11AM there was plenty of free parking in the public parking lots. The instructor was warm and welcoming and her assistant was there to help with anything you needed. After a brief introduction on raw cuisine and its benefits, we made around 5 different dishes from creamy carrot soup to raw lasagna and key lime tarts to smoothies. I was worried 5 hours might be too long but it went by so fast and before I knew it the class was over. All the ingredients are prepared for you so you simply need to measure, mix and blend. I love that emphasis was placed on the aesthetic presentation of dishes (after all we eat with our eyes first) and a variety of fresh herbs and edible flowers were available to garnish dishes.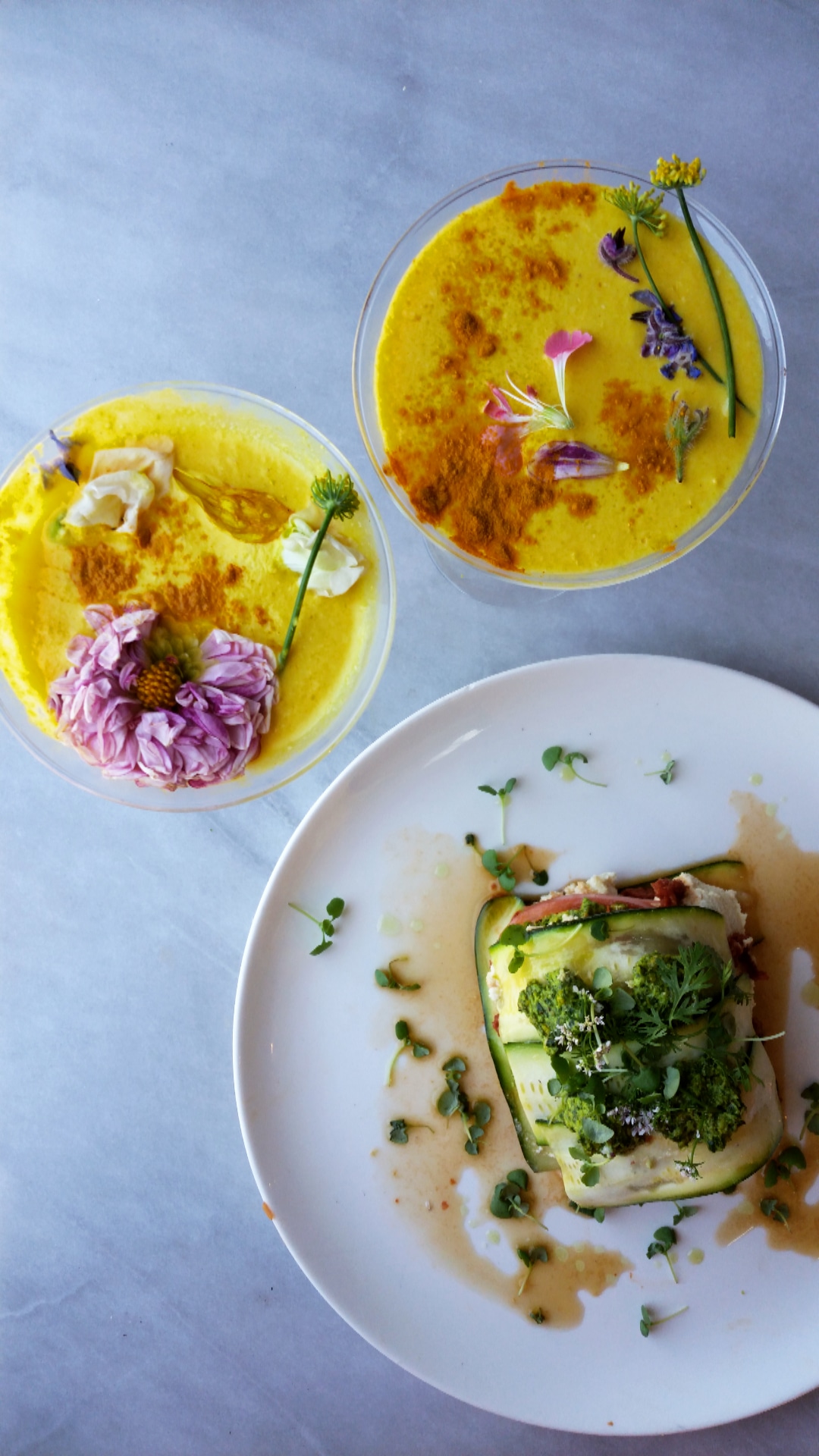 Educate Eat Evolve from PLANTLAB on Vimeo.