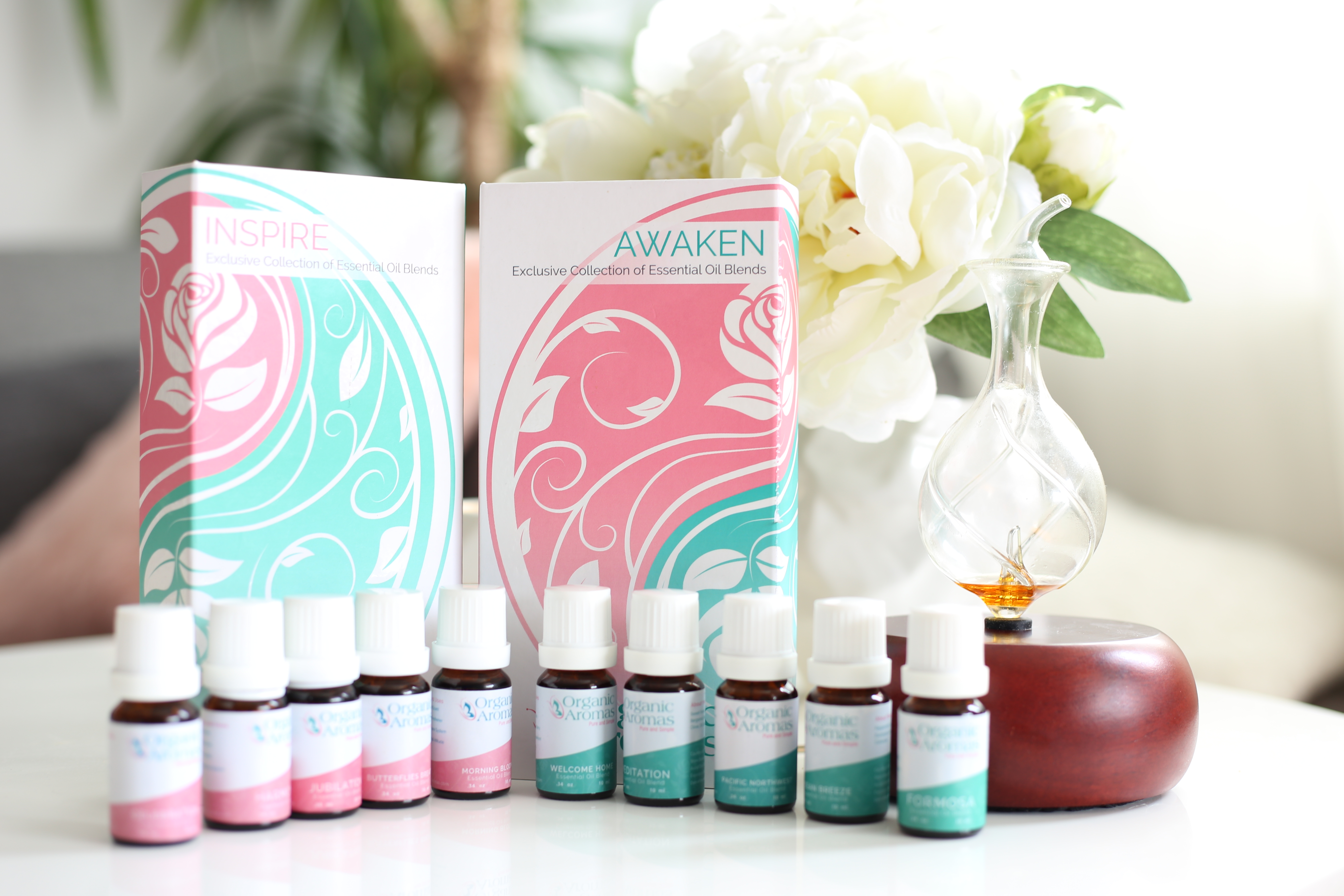 I reviewed the Organic Aromas Nebulizing Diffuser earlier this year (here) and recently had the opportunity to try their Exclusive Collection of Essential Oil Blends. Through years of research & over 60 different pure essential oils, these 10 blends were developed by the brand's own in-house aromatherapists and are split into 2 collections – Awaken & Inspire. Each blend has a specific purpose & intent with  "Inpsire" blends representing Him (strength, poise, the protector) and "Awaken" blends representing Her (gentle, the vitality and the nurturer).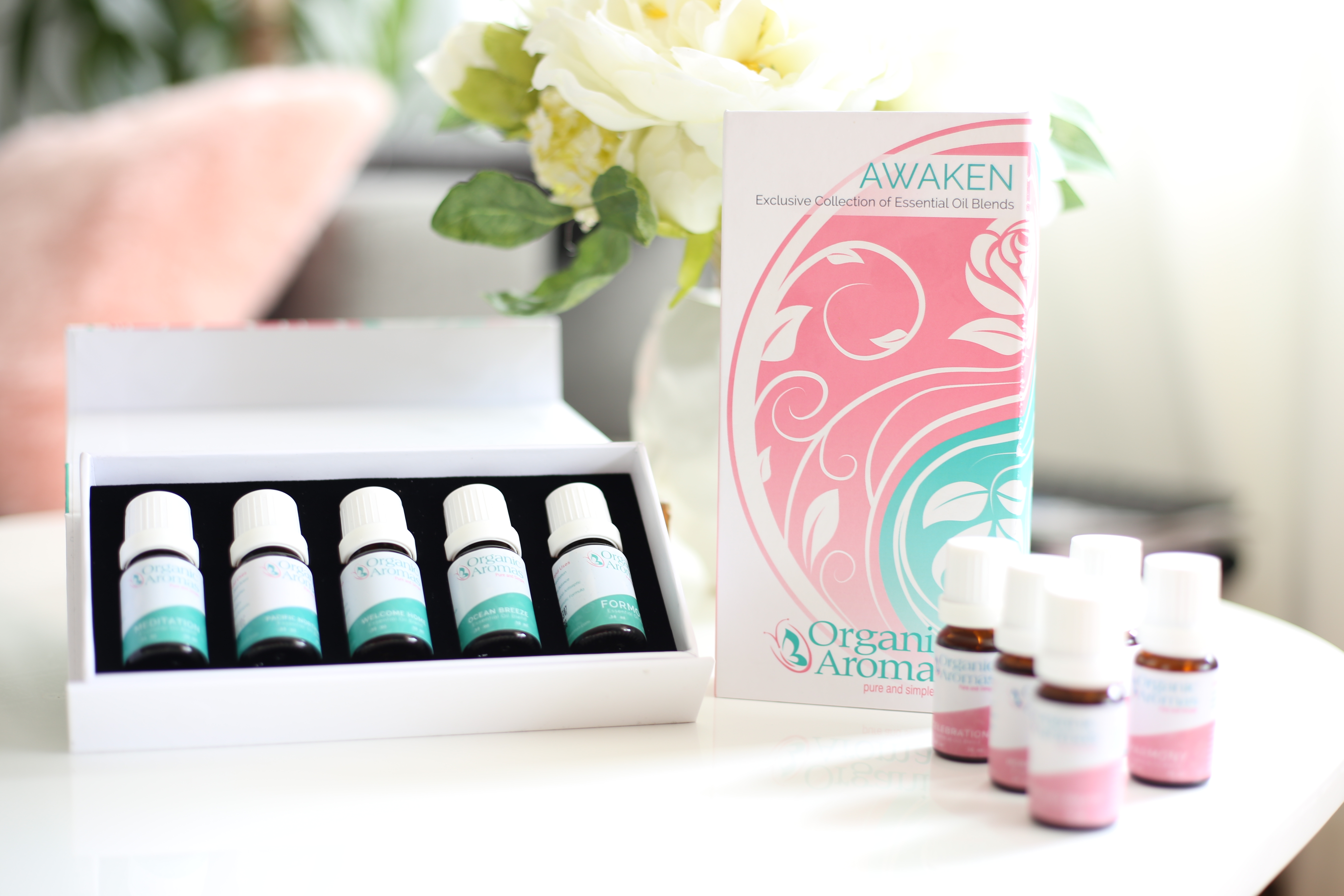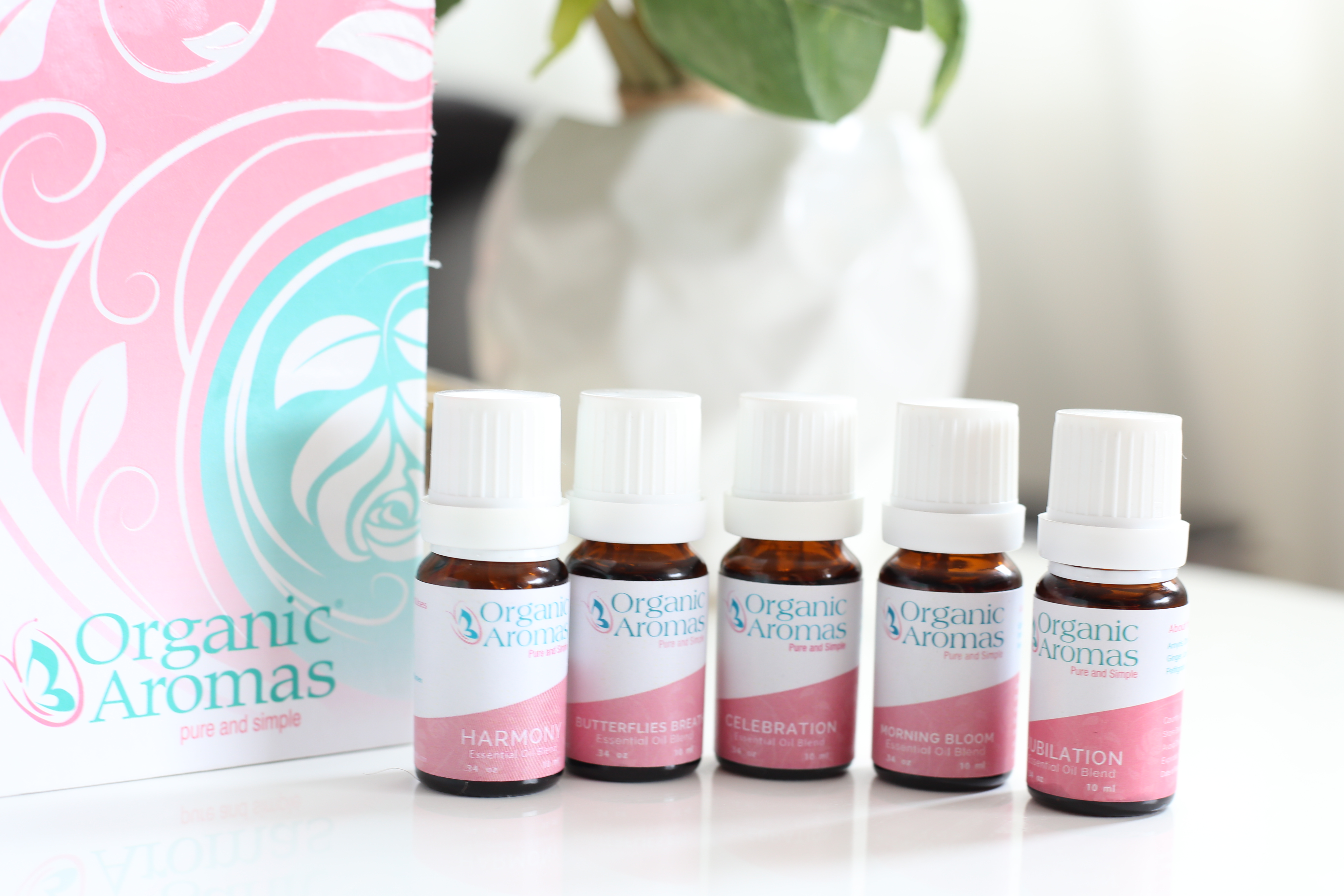 Inspire aromas are robust, woody, earthy and fresh; awaken aromas are more sweet, floral, fruity and mild. Surprisingly I liked blends from both collections though I initially thought I'd only like Awaken ones. My favorites are Formosa and Meditation from the Inspire collection and Harmony and Jubilation from Awaken – these are all on the sweeter or fruity side. Ocean Breeze and Pacific Northwest are quite earthy and woodsy. Morning Bloom, Butterflies Breath and Celebration I also enjoyed but I definitely became hooked on Jubilation and Harmony the most. The scents are all wonderfully rich and complex and I even like to mix 2 blends together in my diffuser.
INSPIRE COLLECTION
Pacific Northwest – Pine, Cedarwood, Patchouli, Cypress, Juniper
Ocean Breeze – Peppermint, Sweet Fennel, Cajeput, Lime, Eucalyptus, Rosemary, Coriander
Formosa – Hinoki, Tea Tree, Amyris, Rosemary, Tangerine, Aloeswood
Meditation – Benzoin, Dill Seed, Clove, Rosewood, Bergamot, Myrtle, Amyris, Sweet Fennel, Geranium, Patchouli, Hinoki
Welcome Home – Pine, Cedarwood, Patchouli, Eucalyptus, Lemon, Jasmine, Tagetes, Petigrain
AWAKEN COLLECTION
Morning Bloom – Geranium, Jasmine, Patchouli, Ylang ylang, Palmarosa, Sweet Orange
Butterflies Breath – Jasmine, Celery Seed, Spearmint, Bergamot, Geranium, Palmarosa, Cedarwood, Ylang ylang, Rosemary
Jubilation – Lavandin, Petitgrain, Pine, Amyris, Chamomile, Jasmine, Ginger
Celebration – Basil, Cinnamon, Clove, Sweet Fennel, Melissa, Geranium, Ylang ylang
Harmony – Lemon, Eucalyptus, Cypress, Geranium, Chamomile, Lime, Nutmeg, Oregano, Thyme
The entire set retails for $110 making each blend about $10 which is great value for this quality.