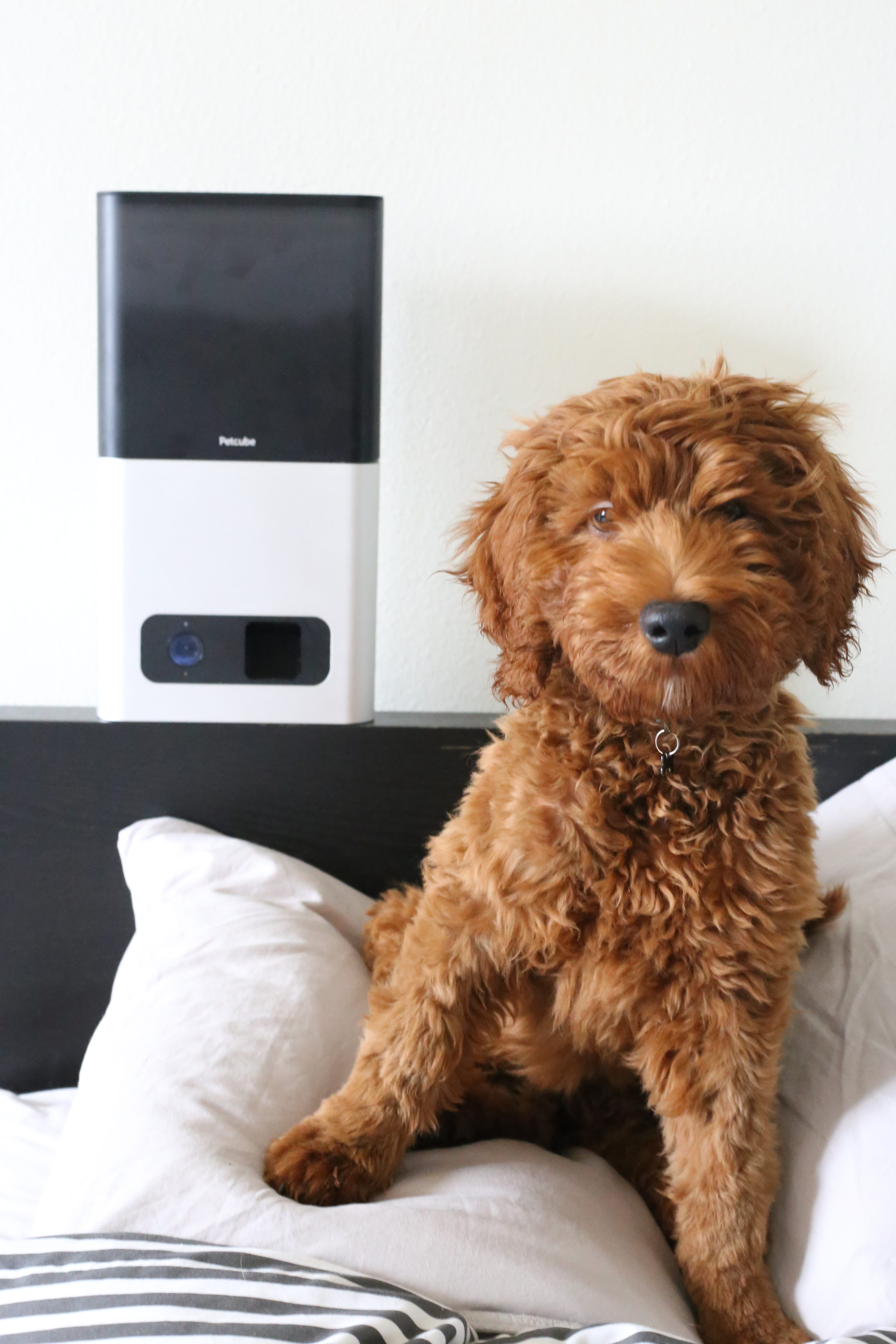 If you're a dog (or cat) owner who wants to be able to see what your fur baby is up to while you're away and remotely talk to and play with him/her all from your phone, the PetCube is worth looking into. Before I even became a new dog owner I knew I wanted to have a device like this because my cousin had bought one for her dogs over Christmas and loves it. This device has been so useful as a new puppy owner, I could not imagine not having it. Here are all the impressive features of the PetCube Bites:
Fling treats varying distances up to 6 feet
Toss treats automatically at scheduled times
Stream in 1080p HD video with 138° wide angle view
138° wide angle view
3x digital zoom
2-way audio to hear & speak
Night vision with infrared LED
Sound and motion alerts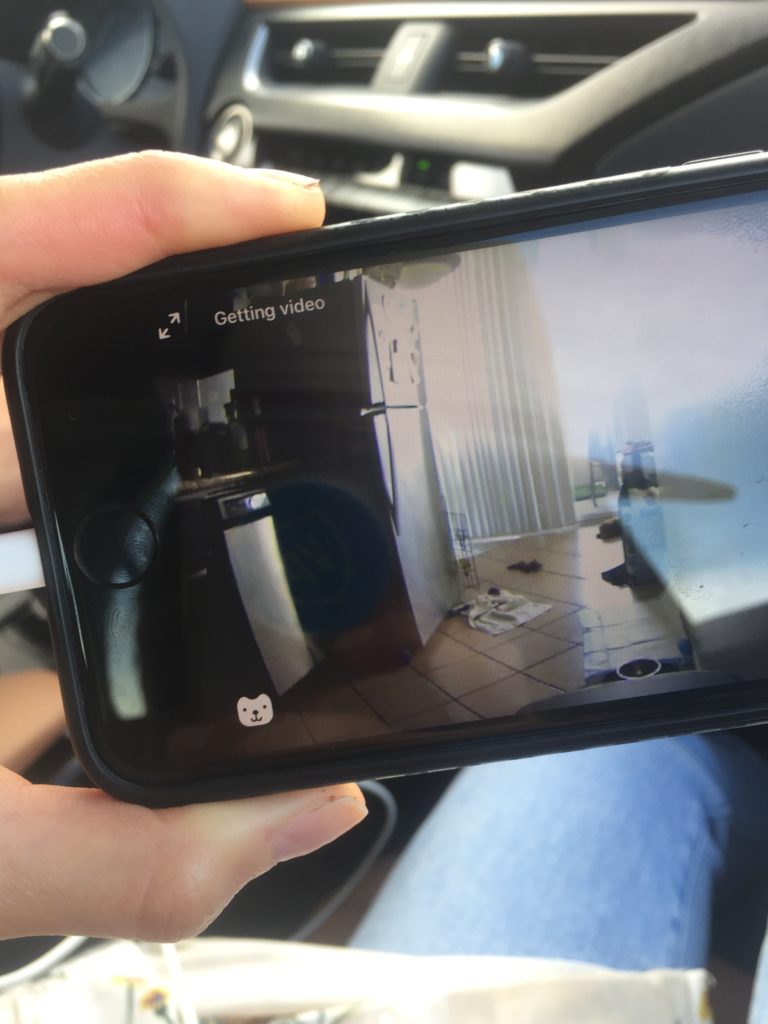 I hate having to leave Rufus alone especially because he's a young puppy and needs constant love and attention. With the PetCube I just tap the app and am able to see exactly what he's doing. The camera and sound work very well and I haven't had any issues whatsoever. It's probably actually me who has separation anxiety from my furry child because I have this need to be able to see him at all times when I'm away from him. I try not to speak to him too much unless I know I'm coming home soon because I don't want to torture him. If I'm running late on feeding him dinner I can throw him some treats with the app so he doesn't get too hungry/unhappy. Instead of treats I fill up the container with his normal dog food so he doesn't get too spoiled and used to treats as food.
The night vision also works well and I don't have any complaints with this feature. There's been a few occasions where I've had to leave him alone all day (the worst!) and I set up the motion alerts so anytime he moved I would get a notification on my phone and be able to go into the app to see what he's up to. This way I'm not constantly and mindlessly checking up on him every second of the day.

Design wise, this device is very sleek and modern looking and comes in three colors: silver, black and rose gold. It has a no-skid surface on the bottom so it won't move around much or tip easily and comes with a wall-mounting kit if you prefer to mount it on the wall. It was a lot thinner and lighter than I initially thought it would be so that was a pleasant surprise.
Use code OBL for $15 off at the PetCube site. Free worldwide shipping
The current PetCube devices will be phased out later this summer to make way for Generation 2 devcies which will be priced much higher so now is the right time to grab these.