PLANT Apothecary Review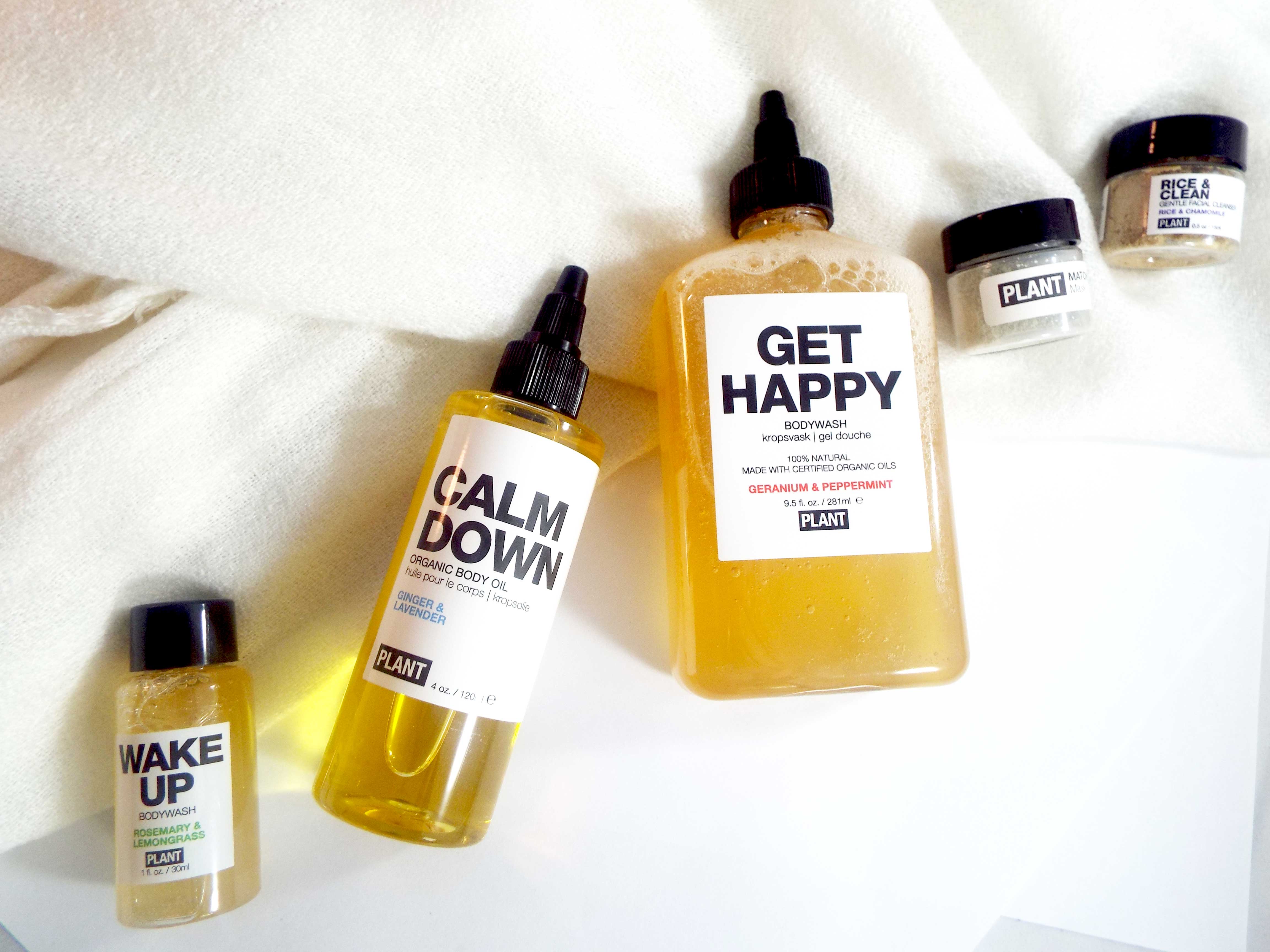 I'm excited to write about PLANT today, because this is a brand on a mission to make organic and nontoxic beauty easily accessible to everyone. They've rolled out tentatively in select Targets (call or check one near you) and unlike some other natural beatuy brands that are available at Target, they are truly 100% pure and free of chemicals.
PLANT makes organic, all-botanical skincare and bodycare products that combine aromatherapy and herbalism – think 21st century apothecary. Their fine-tuned formulations are, as you can tell by the labels, created with a goal in mind. Your body listens to the mind so I love how bold and action-minded these product names are. PLANT is also socially responsible and deserves your support as their products are made by adults with physical or mental disabilities in Brooklyn.
This bodywash is 100% natural and made with Certified Organic Essential Oils of Geranium and Peppermint. With a honeylike texture that isn't watery or runny, it lathers very well and provides quite a lot of foaming action. Rest assured a little goes a long way. I find the scent to be uplifting- herbal-y with a kick of refreshing mint.
Ingredients
Saponified Organic Oils of Coconut, Olive & Jojoba; Vegetable Gum / Glycerin Extract; Organic Aloe Vera; Organic Rosemary Extract; Organic Essential Oils of Geranium & Peppermint
The CALM DOWN Body Oil is perfect for winding down in the evenings with its calming and soothing scent. The Organic Lavender essential oil is deeply relaxing and the Ginger essential oil adds an unexpected dimension to the aroma, making it almost aphrodisiacal. Interestingly, the first oil in this product is Organic Rice Bran Oil, which is full of antioxidants and vitamins that improve skin elasticity and provide deep hydration effects. It's also versatile and can be used as a massage oil and bath oil.
Ingredients
Rice Bran Oil, Prunus Apricot Kernel Oil, Jojoba Seed Oil, Vitamin E, Ginger Root Oil, Lavender Oil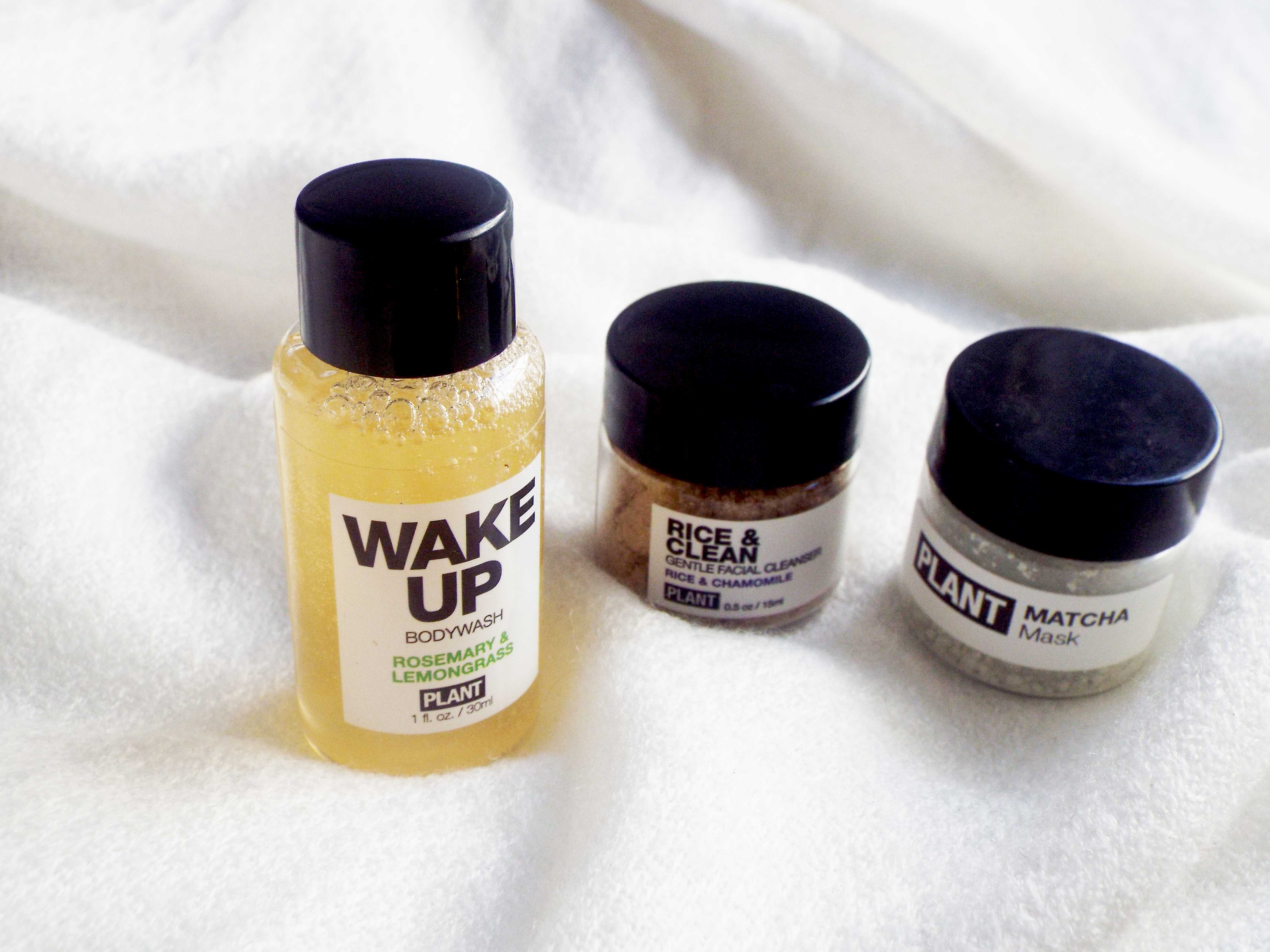 I tried a sample of this and it's amazing for the mornings when you're having a difficult time waking up. The Lemongrass instantly awakens your senses with its powerful citrus scent.
This powder-form cleanser was a new and interesting experience for me. It has 3 ingredients: Rice Bran, Organic Chamomile Flowers and Vitamin E and is a soft, grainy powder that when mixed with water turns into a solid mushy paste (not a liquidy paste). It's very gentle and exfoliates my skin simultaneously. I'd suggest using a more heavy duty cleanser or oil cleanser to take off all makeup and then use this rice cleanser after.
This Matcha mask also has 3 ingredients: White Clay, Organic Matcha Tea, Organic Chamomile Flower Oil and is full of antioxidants that fight free radical damage. If you're looking for an affordable Matcha mask this is it! It's a super fine powder that when applied to skin dries in seconds. It left my pores looking more refined and my skin clean and brighter.