PureSol Konjac Sponge Review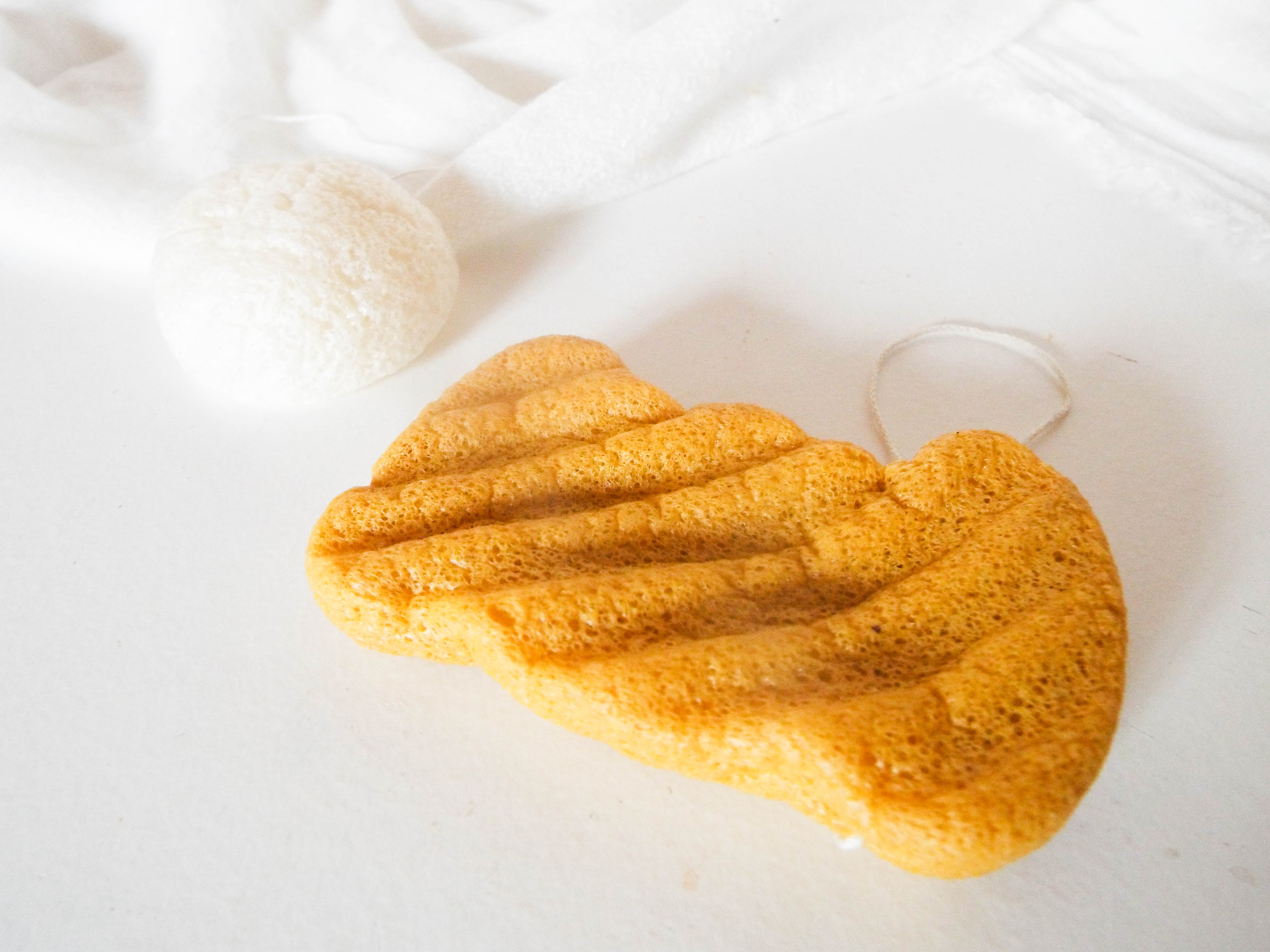 If you haven't heard of Konjac sponges by now, they're 100% natural cleansing and exfoliation tools made from steaming the edible fiber of the konjac root plant. Used in Japan for 100 years as bathing sponges for babies, they're now my favorite skincare tool because of their versatility and benefits. Here are the reasons why I love them:
Gently exfoliates and is great for sensitive skin
Improves skin texture and makes your pores smaller
Also a massage tool with a texture that feels amazing on my skin
Transports cleanser deeper into your pores
Biodegradable, sustainable natural and vegan
The sponge is rock hard in its dry state but once you moisten it for use the sponge becomes very soft and squishy. It's actually quite fun! I almost always use it with cleanser (add just a small amont onto the sponge) and massage my face all around with it. I find the konjac sponge a better alternative to my spin brush because it's gentler, natural, and I actually remember to use it everyday because I enjoy the way it feels.
My favorite sponge is the PureSol Turmeric Bod Sponge which I use on my face instead. It covers a larger surface area than the normal face sponges and the ribbed shape provides a unique massage sensation. The color doesn't even fade after repeated use. They also offer the Original and Activated Charcoal
 for both body and face. I've heard wonderful stories from people saying that the charcoal ones have helped clear up their breakouts so that one will be next on my list..