The Three Face Mask Routine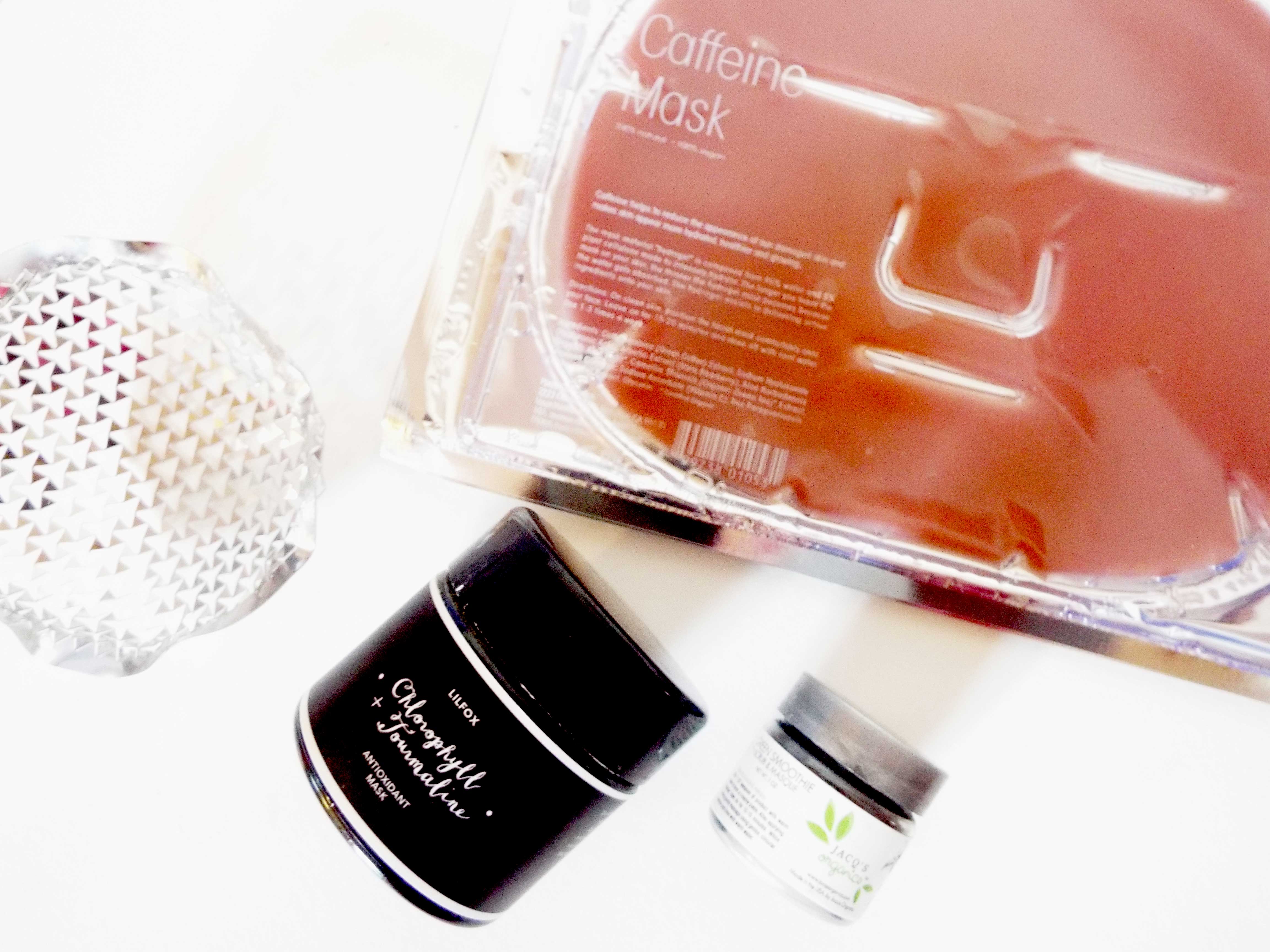 This masking routine doesn't involve just 1 face mask but 3! It's the most intense at-home facial routine that I do on days when I have a ton of time for self-pampering. If you know how to give yourself a good facial at home, you can save hundreds of dollars on expensive spa facials. It does require a decent amount of effort, but grab a glass of bubbly, turn on Netflix and your skin will look amazing in no time.
Step 1
Ckeanse with your favorite face wash (I used Earthwise Beauty Scarborough Fairs Face Wash)
Step 2
Exfoliate using your favorite scrub (I used 100% Pure Brightening Scrub & Mask)
Step 3
Open up your pores by soaking a washcloth in warm water, wringing out the excess water and pressing onto your skin. Do this at least a few times to open up your pores.
Step 4
MASK #1: Detoxifying (I used Jacq's Organics Green Smoothie Face Mask). Leave it on for 15 minutes then rinse off with warm water
Step 5
MASK #2: Hydrating (I used 100% Pure Caffeine Mask). Leave on for at least an hour. There's so much extra good juice in each packet that I pour it into a mini mist bottle to use as a hydrating mist.
Step 6
MASK #3: Brightening (I used Lilfox Botanicals Chlorella and Tourmaline Antioxidant Mask). Leave on for 20 minutes and rinse off with warm water.
Step 7
Apply your fave face mist (I always apply toner within 15 seconds and let my face air dry instead of using a towel)
Step 8
Facial massaging for a few minutes. I use my index and middle finger to do circular motions around my face.
Step 9
Serum and moisturizer/facial oil.
You'll need at least 2-3 hours for this serious self-pampering skin ritual. My skin always looks its very best after doing this plus I feel great knowing I saved myself over $100 using products that I have right at home.
organicbeautylover