This is not a gift guide for others. This is a gift guide packed with sweet ideas to spoil yourself silly.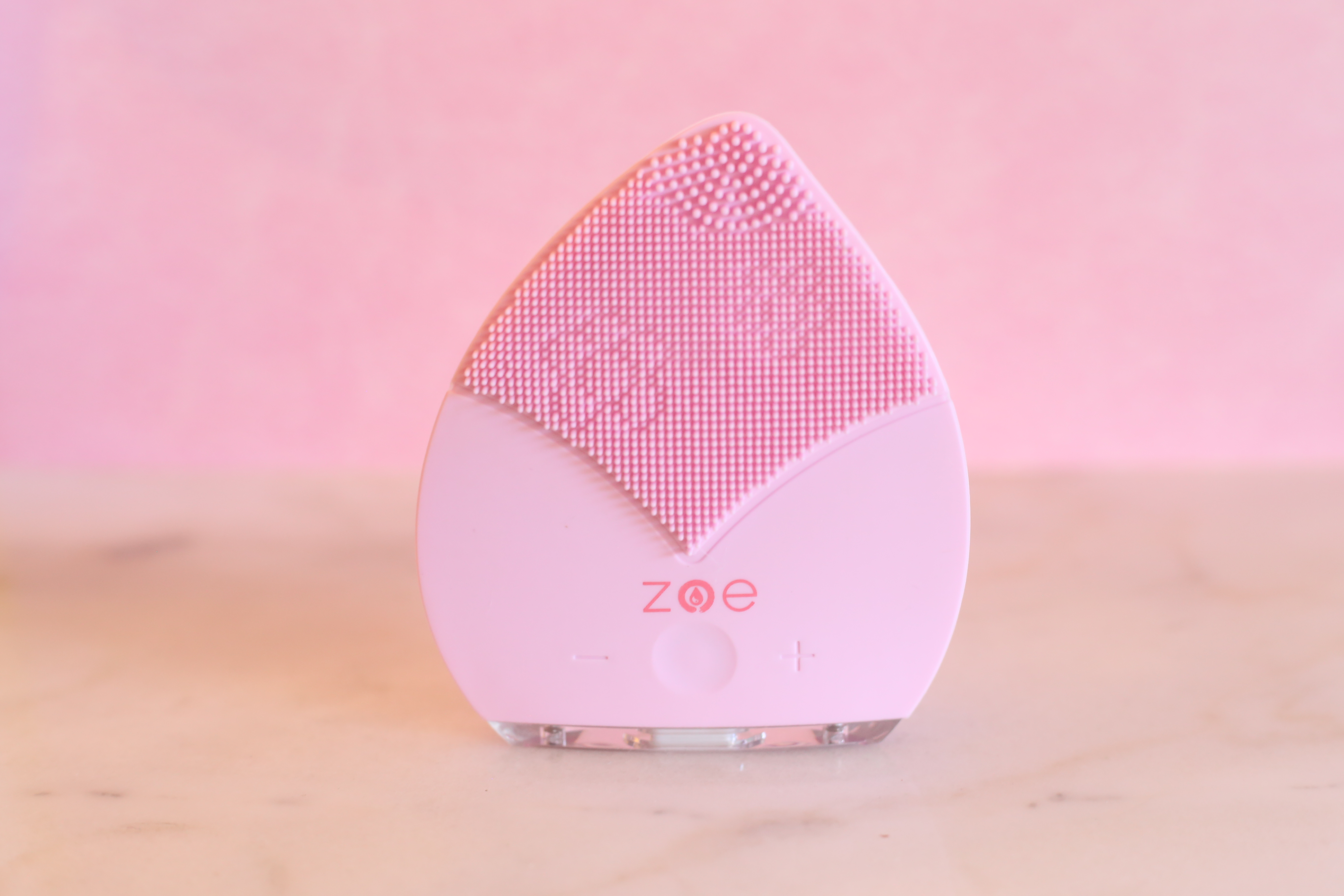 z o e

silicone sonic anti-aging device
(code

OBL

saves $50 now til 2/14 )
Zoe's advanced Silicone Bristles work at over 6000 pulsations per minute to gently cleanse and exfoliate the makeup, dirt, and oil that clog your pores and cause acne, while eliminating blemishes and minimizing the signs of aging. We all know now that facial massage is essential to keeping skin young and since we can't get facials everyday, this is like an at-home facial providing:
-Provides complete facial and body sonic cleansing
-Delivers next-level micro-firming circulation massage
-Minimizes the size of pores and wrinkles
-Exfoliates without irritating your skin
Get $50 off the original Zoe (pink and hot pink) now til Valentine's Day – specially for organic beauty lovers!
DID YOU KNOW…..
-using the ZOE in circular motions at temples will help to relieve tension?
-you can place the tip of the ZOE under the arch of the brow, gently pressing upward and hold for 15 seconds to get an immediate lift?
-placing the ZOE tip at the nasal touch points on the side of the nose, may help relieve congestion?
=the curved side of the ZOE can be used to knead and roll at the nape of the neck to relieve tension?
-setting the ZOE to a very low pulse and using the tip with a gentle cleanser on the eyelid,  will help loosen the adhesive of false lashes to make removal a breeze?
-Estheticians are using the ZOE prior to bikini waxing to cleanse, as well as using the curved side of the ZOE after treatment to and also to gentle push the soothing product  for deeper nourishment and swift calming of the skin?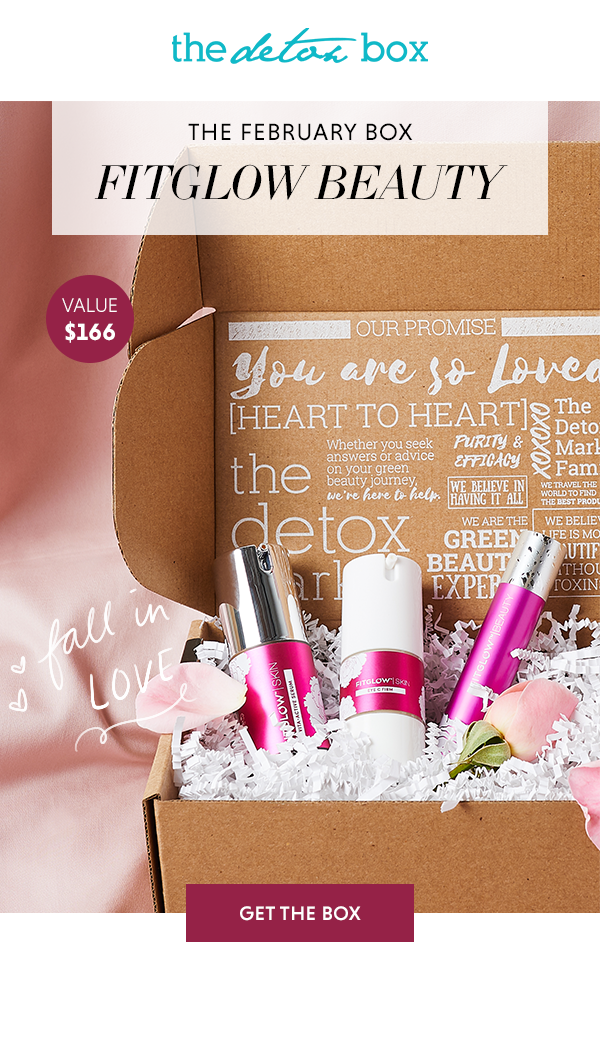 The February Detox Box features Fitglow Beauty — one of my longtime favorites for organic skincare and makeup! If you've been wanting to try this high-end brand now is definitely the time because you're getting these 3 products at nearly 70% off!⠀⠀⠀⠀⠀⠀⠀⠀⠀
Inside you'll find:
– The Vegan Good Lash + Mascara ($38)
– The Eye C Firm ($79)
– The Vita Active Serum ($45 size)
A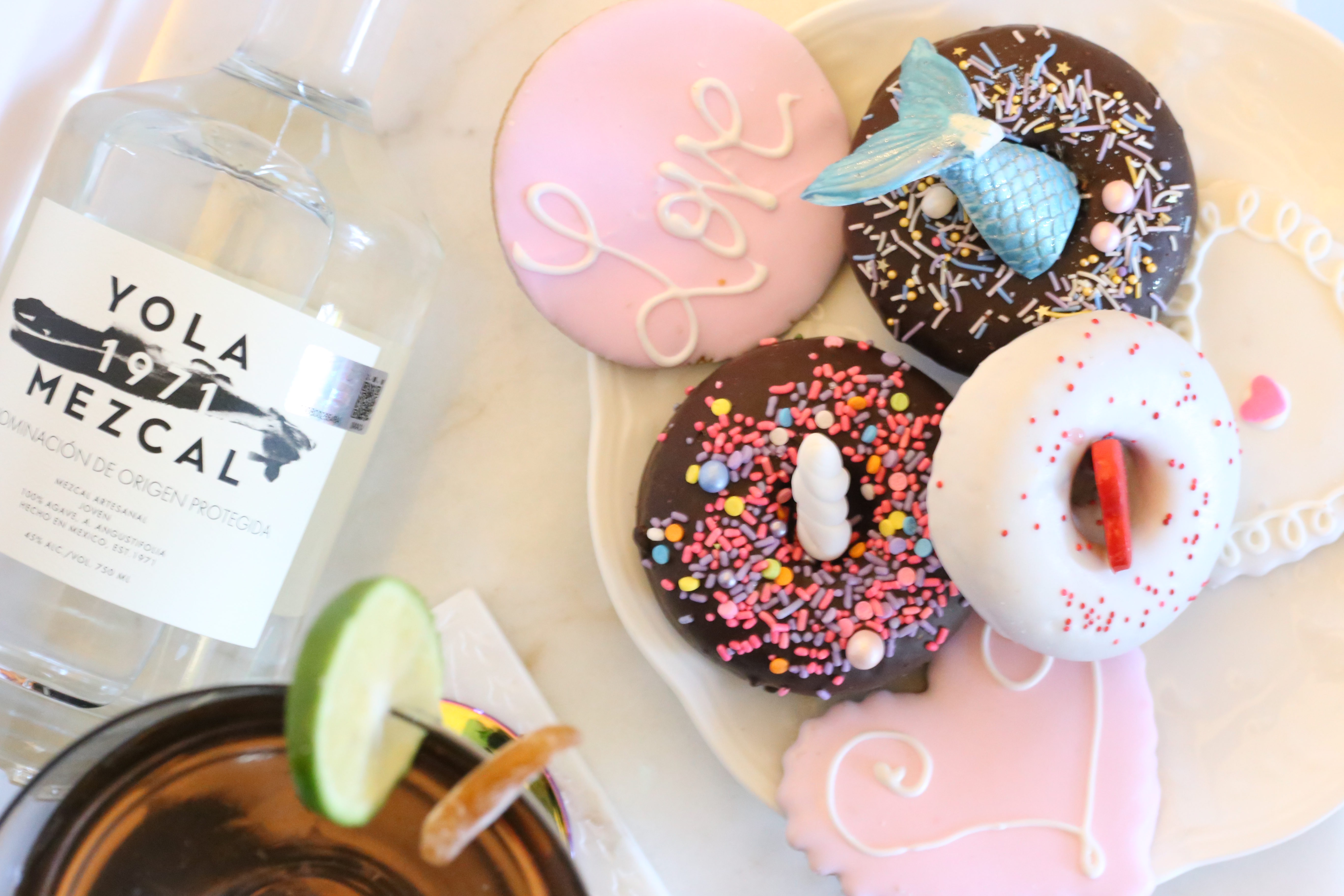 Organic, gluten-free and vegan bakery in LA that ships nationwide! I especially love their donuts and cookies!
p e r p e t u a l  s h a d e

luxury eye masks

I love my Perpetual Shade Eye Mask. I'm a very light sleeper and need it to be completely blacked out for me to get decent sleep and these accomplish that. They're very comfortable, fun and functional sleep masks. Plus Chrissy Teigen, Gigi Hadid, and Arianna Huffington wear them. Code LUV might still get you 30% off.

Yola Mezcal is an organic mezcal that's made ethically and sustainably, always, with women's empowerment in mind. Yola Jimenez' mezcal, made from her grandfather's secret recipe, caught the attention of Gina Correll Aglietti and singer Lykke Li, and the three soon became partners in Yola Mezcal, a brand now offered at places like the Ace Hotel, Chateau Marmont &The Standard.

Complimentary appointments are available from February to April 2019 at Family Wellness Accupuncture's Newport Beach (OC) location specially for organic beauty lovers!

Purity Coffee has the most rigorous standards I've seen with coffee. They source organic beans and test all green coffee for mold, pesticides, and Ochratoxin A (which can cause kidney damage) multiple times over. Due to the quality of the coffee, the flavor notes of cocoa, English walnuts and citric fruits resonated clearly.
Guilt-free candy that's organic, all-natural ingredients, no additives or preservatives
On sale at $19.99
EMS metal head with 24K gold gilt build, gold-plated layer of electrical conductivity and people unanimously carried by the wave length of the body, the release of ions and ion-human phase  echoes can promote the flow of particles, promote blood circulation, eliminate facial Edema makes the skin firmer.
The introduction of electrical perforation enhances the permeability of high cell membranes in a short period of time through the action of an electric field, and introduces the components of the beautyliquid into the deep layers of the skin to enhance the effect of the essence.
EMS micro-current lifting by EMS muscle movement, to help facial muscles do not usually movement "is
moving" campaign by a minor muscle contraction to lose elasticity of facial muscle meat be a fundamental recovery, pulling plastic, Eliminate puffiness and create a delicate face.
LED red light can help promote skin activation, promote collagen proliferation and restore skin elasticity.
affiliate c o d e OBL saves, as always, at:
NU EVOLUTION
Earthwise Beauty
SAINT Cosmetics
Evolvh Haircare
Living Libations
Kali Boxes Organic Tampons/Pads
Bristol and Sussex Skincare
Saiva Skincare
Raw Elements Sunscreen
Have an amazing Valentine's Day, nay, week!