What Do Bloggers Do All Day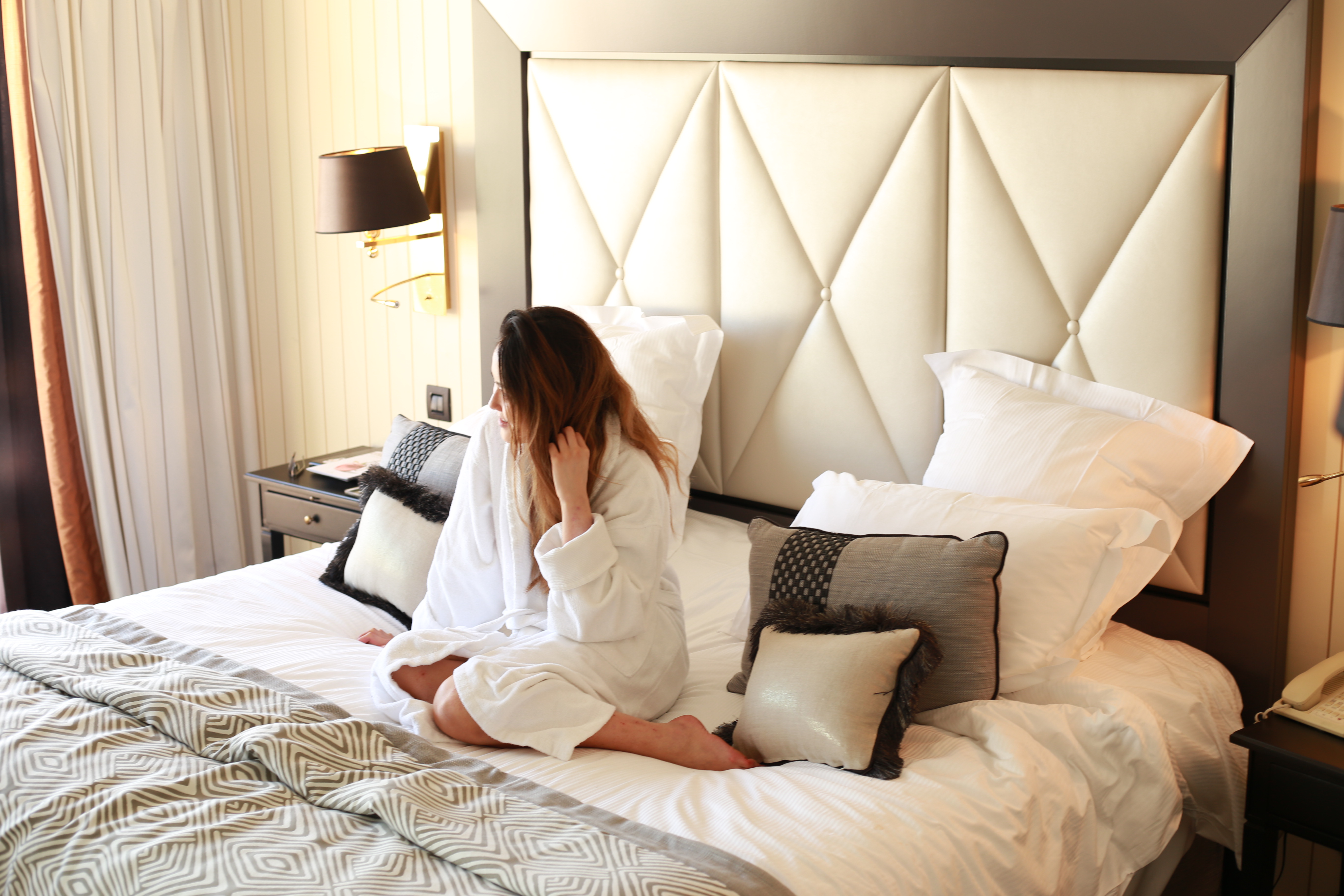 What do bloggers actually do all day? For anyone curious about what I actually do all day as a green beauty blogger and my full time blogger schedule, this is for you.
Managing a blog requires a lot of different skills including writing, editing, photography, social media management, and learning how to run a successful business. While it doesn't look like a respectable or demanding profession from the outside, I actually find myself working longer hours than I did at my corporate job. The flipside is that I get to make my own schedule, work from anywhere and take days off if I choose to.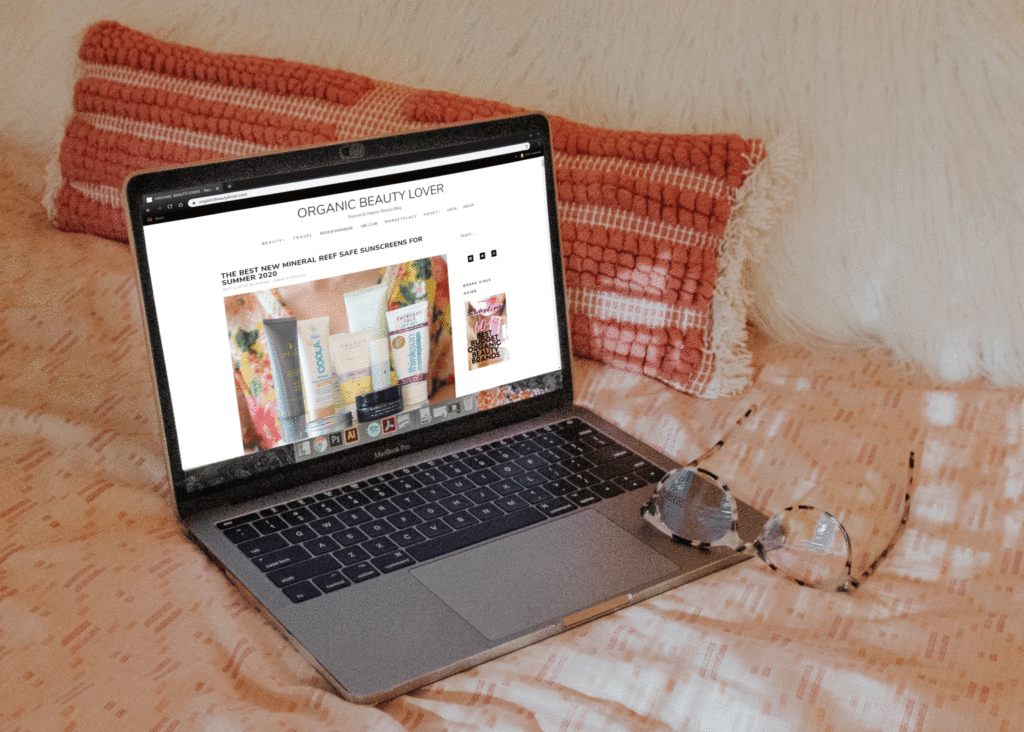 A blog, if you choose to make it your job, is essentially a business and as much as it pains to me say it, needs to be treated like one to some degree if you plan to make a successful career out of it.
A little background on how I became a blogger. For those of you who already know my story, you can skip the next 3 paragraphs.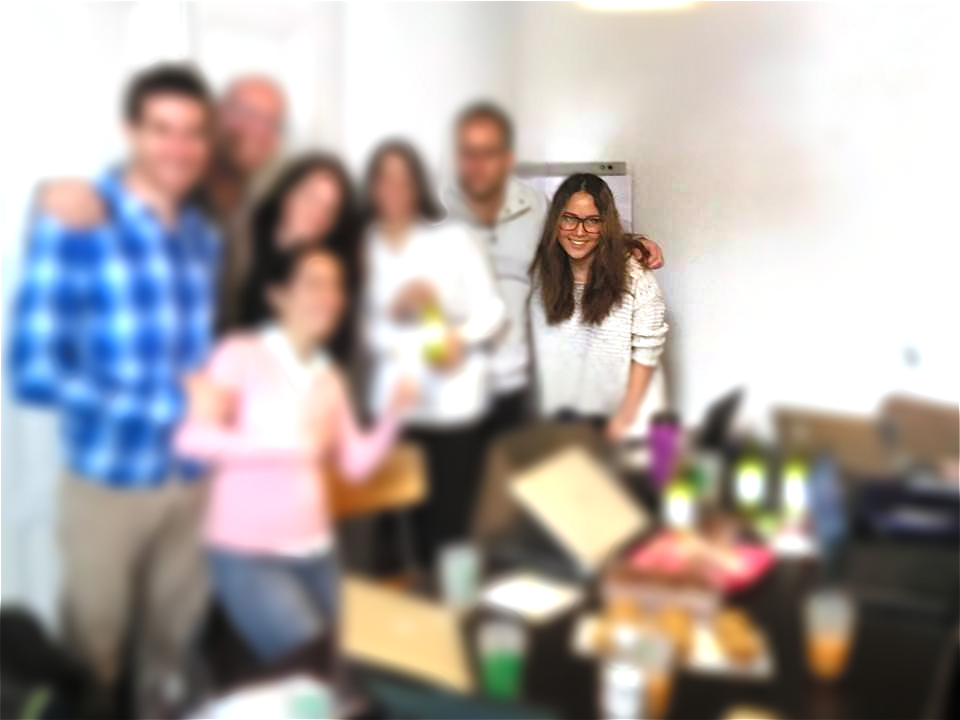 I accidentally fell into blogging full time and never would have imagined myself doing this as a job 5 years ago. Just 3 years ago I was working a traditional 9 to 5 in a corporate marketing position at a well-known Swiss company. My life revolved around a strict schedule, 2 bosses who loved to micro-manage, and obsessively planning out my vacation days in advance. In Switzerland, it's 4 weeks minimum of paid vacation per year so there's a lot of long weekends to plan and many nearby beautiful cities to visit.
I left that job voluntarily because I was fed up with the toxic environment. But, I'm not sure I would have left if I didn't have something else going for me.
I had always treated blogging as a hobby, something to pass my free time with and have fun doing. In Switzerland, there's no such thing as a full-time blogger unless you're super wealthy. And anyone who makes it will move to the US because that's where all the opportunities are at. Because of that mentality, I didn't consider blogging to be a legit job or profession.
America gradually changed my mind. And with clean beauty blowing up, there have been tons of people interested in blogging about natural and organic beauty. You can absolutely turn blogging into a dream job with hard work and consistency, but I wouldn't quit your day job just yet.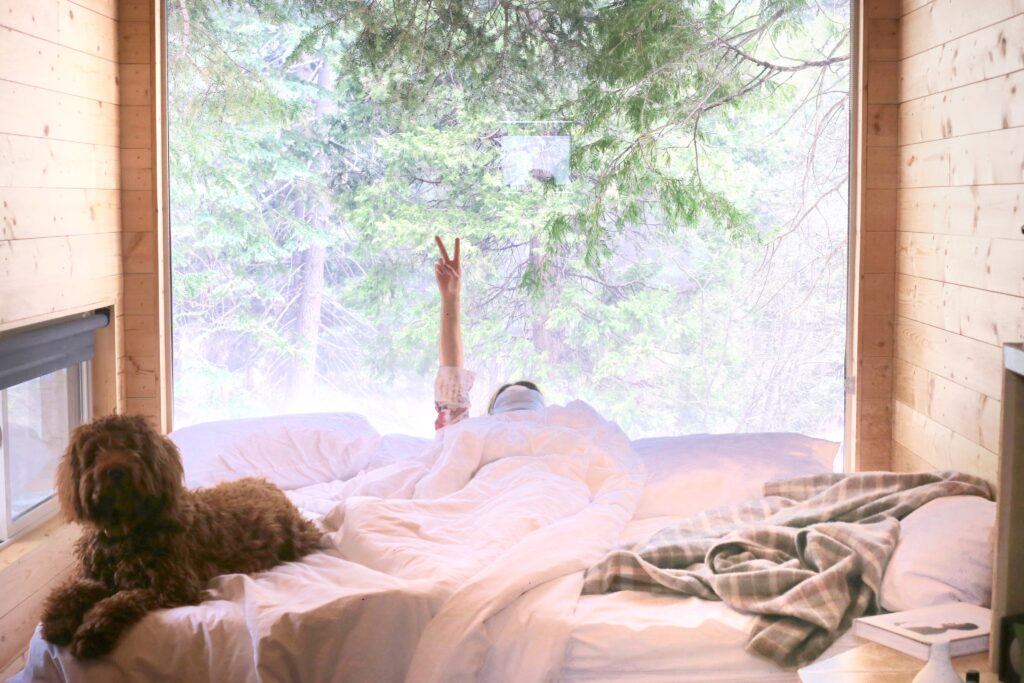 A Typical Day As a Beauty Blogger
If I were to divide my day into percentages, this is my day broken down:
Emails 10-20%
Instagram (Engagement & Stories) 20%
Content Creation (Photography, Editing, Scheduling) 10%
Social Media Clients 20-50%
Blog Writing 0-20% (Most days it's 0%)
OBL Club 0-10%
Emails
I wish emails would write themselves. Writing thoughtful and well-written responses takes so much more time than you think they would. And I actually rarely ever pitch to brands, which is what many bloggers actively do everyday.
Blog Writing
I don't write on my blog everyday or follow a schedule. Again, I don't think blogging experts recommend this. I'm not a very blog-focused blogger so most days I don't do any writing. But if I do, drafting a blog post will take up at least 2-3 hours and sometimes over the course of multiple days.
Content Creation & Planning
Without beautiful images, I would never have been able to turn this into a job. Content creation is king when you're an influencer or blogger. Learning how to stage, style and edit images is a craft I developed over the years. I was truly awful at it in the beginning! Product photography and editing used to be arduous, confusing and so time-consuming, but now I'm a lot more confident and skilled at it.
Whether it's for the blog, Instagram or Pinterest, creating beautiful photos is almost a daily task. Each platform requires different kinds of content creation too. For instance, photos for the blog will be created with Internet readers in mind and are always horizontal while Pinterest photos require tons of editing elements and text and are always vertical.
Instagram Engagement & Stories
One of the most important and rewarding aspects of blogging is the relationships I've formed with my community. Whether it's responding to comments, DMs or checking out other people's stories, I try to remain an active member of the online community. It could be as simple as sending an emoji to writing out a thoughtful response to someone trying to switch their personal care routine to a healthier one.
I used to post multiple times a day before Instagram introduced their algorithm and only a small percentage of my photos were being shown to people. Back in the day, anyone who followed you would see your photo. Now it's all up to some mysterious algorithm that will only show to 10% of your entire community unless it goes viral. So now I only try and post at least once every few days.
While posting can give me anxiety, I do love Instagram stories. Ever since Instagram introduced stories, it's been an integral part of my online identity. It brings everyone into my day to day activities and thoughts and me into theirs. The downside is that it takes up precious time to film these stories, and then edit them with text, captions, or gifs.
If it happens to be a day that I'm posting content on Instagram, then I have to be extra engaged and check back often in order to reply to comments. Depending on the engagement that each post receives, it can take up quite a chunk of my day.
Social Media Clients
Not all bloggers freelance on the side, so this is unique to my personal situation. I love being able to use my social media skills and experience to help brands with their social media. I usually have room for 2-3 long term clients and spend a portion of each day working for them. There are certain days where I need to push aside my blog duties and focus solely on my clients and there are days when I have to skip working on my clients and focus on the blog.
OBL CLUB
OBL Club is my product testing and review platform that I started a few years ago to enable green beauty enthusiasts to try and test beauty products in exchange for their honest review. This is a great way for me to use my "influence" to give back to my community who then give back to the rest of the community.
I'm unable to commit a lot of time to OBL Club because it's an entire job on its own to pitch to brands, keep email communications going, design and launch campaigns and follow up with members. There's about 1 or 2 days a week I will dedicate a small portion of my day to working on OBL Club.
I usually have 1 campaign in the works and 1 campaign in progress at any given time and this requires a small portion of time on certain days. For example, right now I have campaigns with Anokha Skincare and Tints of Nature that are currently in the testing phase and I have a new campaign I need to launch this week.
Currently, I am doing an entire re-design of the OBL Club Review Database and this has been taking up my weekends and weeknights.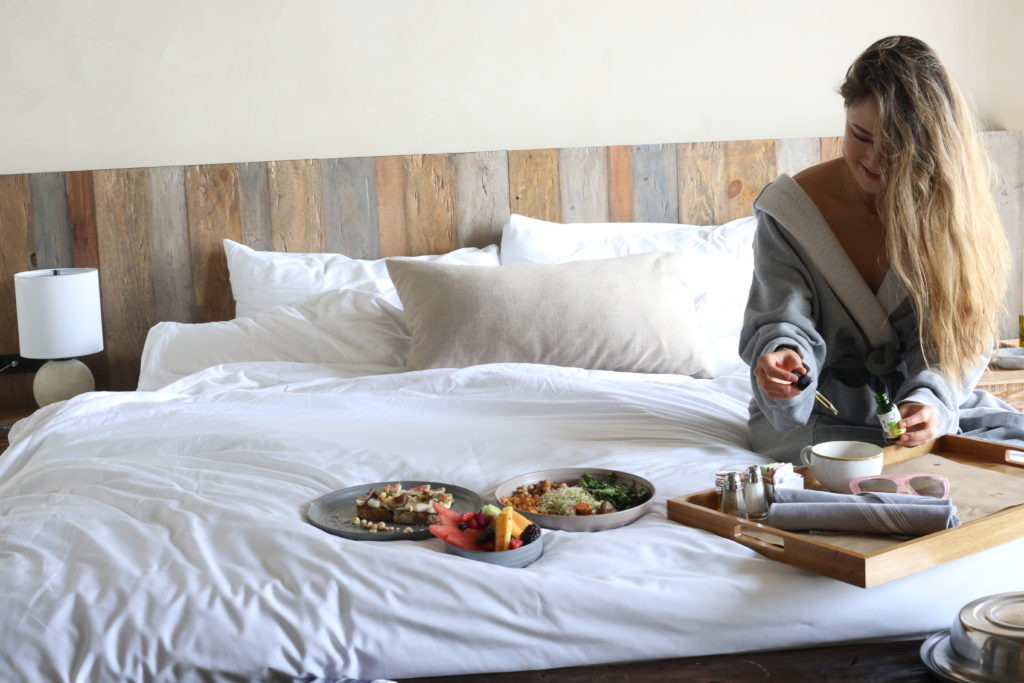 My Daily Schedule
After leaving my job, I discovered that I'm actually NOT a morning person. As much as I love the idea of waking up at 5am, doing a full morning meditation and yoga session before starting to work at 6am with my perfect cup of coffee or matcha, I just physically can't.
I really make an effort to wake up at 9am every day. Sometimes I fail. For the first time in my life, I no longer use an alarm clock and I don't have to be sitting in an office, so I allow myself to not be a morning person. And not stress about it.
I first check my emails and Instagram. I spend about an hour or two replying to emails and then I begin working for my clients. I try and film Instagram stories of skincare, unboxings, or anything I feel like.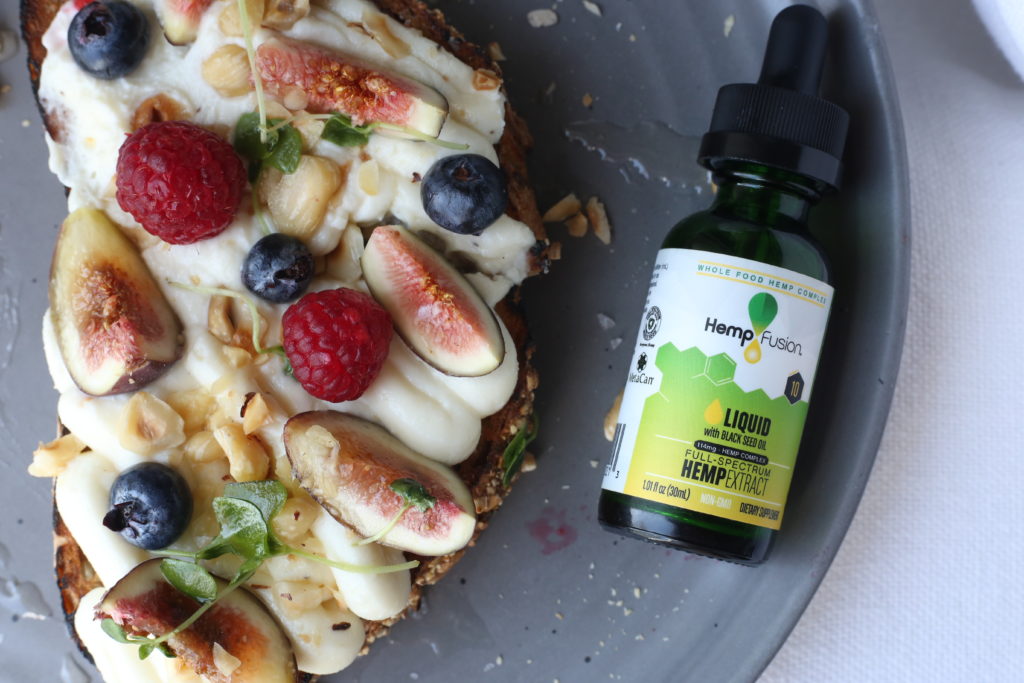 By then it's usually around 12 or 1pm – lunch time! I never allot a specific time for lunch. Some days I'll take the time to cook a real meal and others I'll grab dinner leftovers. It probably takes me about 30 minutes to an hour to eat lunch.
So by 1 or 2pm I'm back to work again with a second boost of caffeine. I'll respond to more emails that have come in, spend time on Instagram and work for my social media clients. I juggle 4 to 5 different email inboxes each day so it can get a little hectic. And before I know it it's 6pm!
If I want to write on the blog, I'll often do it later at night like I am right now. It's currently 11:35pm and I started around 10pm. No bosses to report to, no lengthy unnecessary meetings and no office politics to deal with. Despite all this, my partner still doesn't understand why I don't want to work at a real company so I can work this hard and earn more.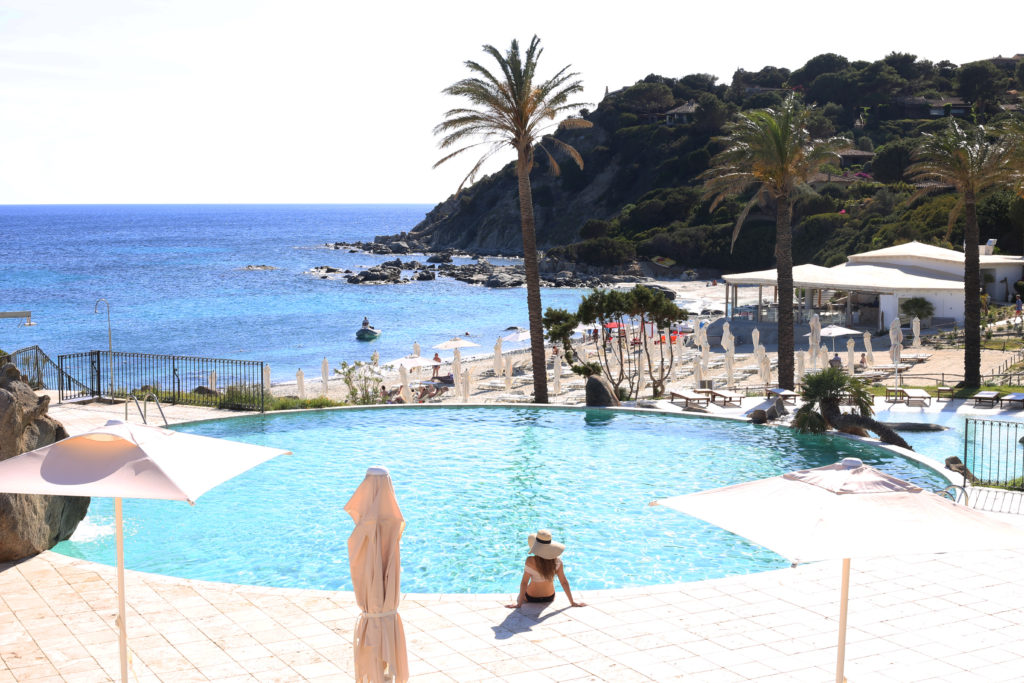 An Atypical Day as a Blogger
I've talked about what a typical day as a blogger looks like for me, but I haven't talked about an atypical day! By atypical I mean the fun days of being a blogger. There are definitely some cool perks to being a blogger, which is why I guess it's idealized so much. One of them is attending events and receiving comped stays at beautiful resorts and hotels that I wouldn't otherwise be able to stay at.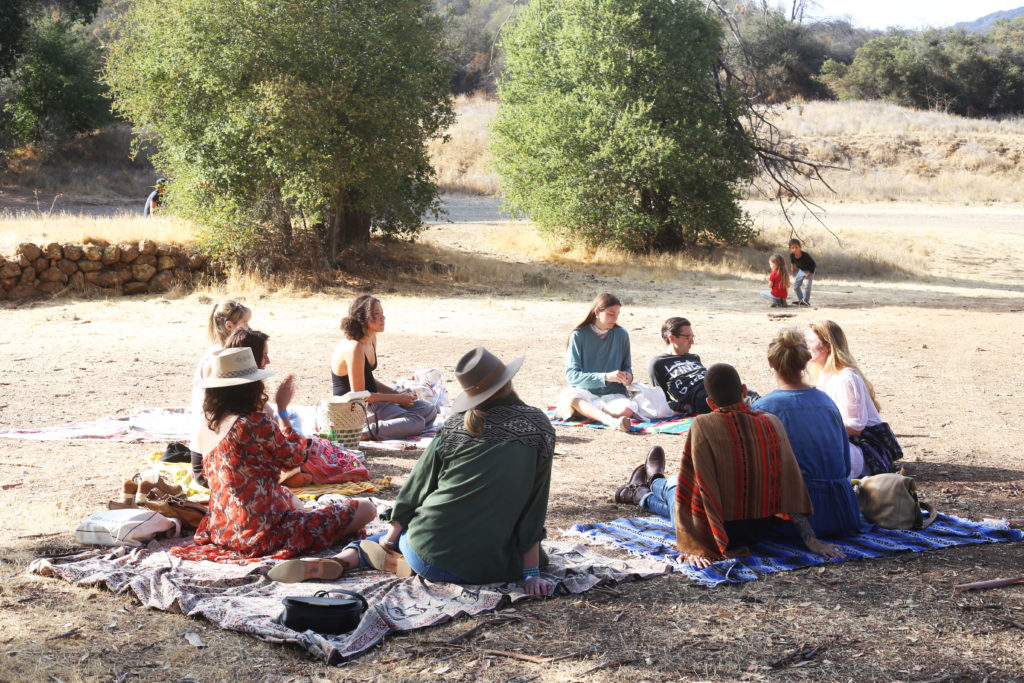 While I absolutely get to enjoy every moment at these resorts, I also have to be thinking of content creation, what sort of photos I want to take, executing my ideas and taking a hundred shots of different parts of the hotel. It's a task I'm more than willing to take on in exchange for the experience. Before Auntie Rona, there was always an event to attend or a place to visit. I haven't had many atypical days in 2020, but it's certainly allowed me to appreciate everything I've been able to experience.
How I Earn Money as a Clean Beauty Blogger
Here is how I make a living as a blogger in a small niche. My income comes from multiple streams and none of them alone would be enough to sustain me. My next paycheck is never guaranteed and sometimes that makes me crave stability. There's something very re-assuring about getting a guaranteed paycheck of the same amount at the start of each month. Because of the volatile nature of my income, I am always in savings mode because I never know if the next month might be a total dud.
Here is where my income comes from:
Affiliate commission 10-20%
Sponsorships 0-40%
Social Media Clients 40%
The downside of being a beauty blogger is that your self-made paycheck could be dismal one month but skyrocket the next and fluctuate up and down like that all year. I put a range starting at 0% for Sponsorships, because there are absolutely months with zero partnerships, especially this year due to Coronavirus.
As a green beauty blogger, it's harder for me to make a living compared to a typical influencer or even conventional beauty blogger. The brands I work with must meet my standards, but also need to have decent marketing budgets. It's harder to find this combination in the green beauty world than in the conventional beauty world.
I rarely join affiliate programs now. After you've already joined at least 20, it just isn't sustainable. The only time I will consider joining a brand as an affiliate is if their brand is already well known and their products are popular with the masses or the green beauty community. My best affiliate success is through my OBL promo code with just 4 brands and NONE of them are even skincare related: Evolvh Haircare, Nu Evolution Cosmetics, Kavella Haircare and Getaway House.
Sponsorships make up a large chunk of my blogging income. At the same time, I don't want my Instagram to be one giant ad. I personally get annoyed when I see ads on my feed so I'm well aware that I am literally doing what I find annoying with influencers. I used to feel so guilty about chargIng for posts, but because this is how I make a living, I need to ask for my worth.
My social media clients are my most stable source of income. But freelancing can still be unstable as clients come and go easily. I'm lucky to have a few loyal clients who value my work. Let's hope it stays that way.
Conclusion
I hope this blog has helped provide insight into what bloggers do all day and how they earn money. I will not be creating a $500 course on how to become a beauty blogger, so enjoy all this FREE info and tips!