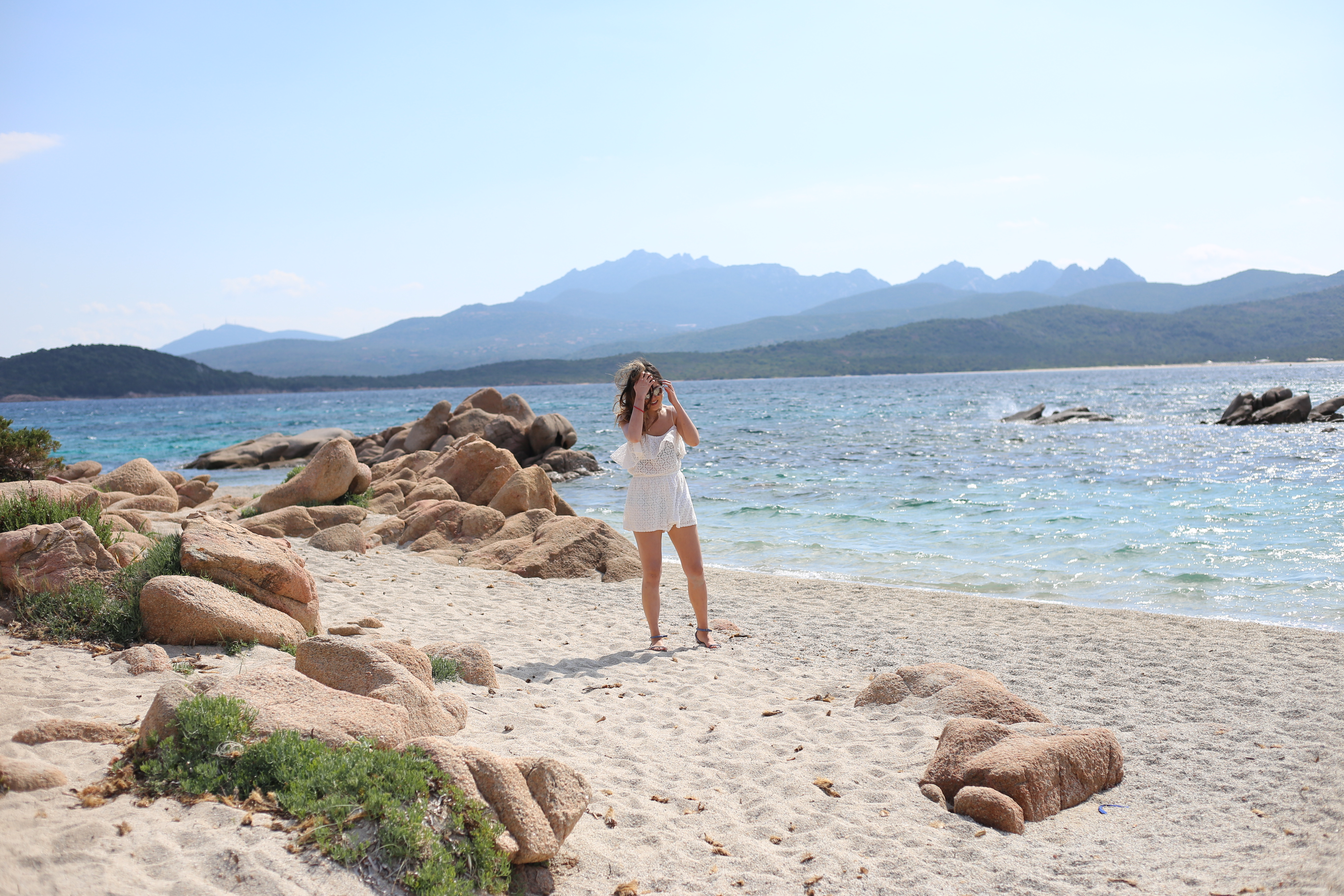 Hi loves and thank you for coming on here and wanting to hear me share my thoughts. I recently went through a major life transition moving from Switzerland to California and felt like I needed to simply WRITE (aka verbal vomit) in order to process everything that's happened. As many of you guys know I basically spent all my 20s living in Europe- a little in Paris (Rue de la Convention), a little in St Gallen (Blumenaustrasse), a little in Zurich (Thujastrasse- I can't believe I'm remembering the street names), a little in Lugano and mostly in Geneva – and I became a Swiss citizen. I basically left for Switzerland in 2010 and I moved to the US last summer. I met my first love while studying abroad and it was a whirlwind all-consuming type of romance that many people dream of. A lot of people search for this kind of love all their lives and I feel lucky to have experienced it (fyi he now hates me). But one of the many important lessons I learned while living in Switzerland was, love is not enough.
Also I have to warn you that there probably won't be much structure to this blog post and it will be long. When I first moved abroad I was insanely young and not emotionally and mentally equipped for expat life. Had I been 30 and moved there I may have stayed my entire life. As a fresh graduate I was hungry to start my career but nobody there knew what USC was or cared that I had interned at major Fortune 500 companies. I struggled a lot with this and started off as an intern in marketing before landing a real job. Not being able to have the career I really wanted and that I had worked so hard for throughout high school and college was a huge source of unhappiness for me. I did end up landing a coveted marketing job at a Swiss company while working at a job that I didn't like and it was my saving grace. Without it, my relationship would have never lasted as long as it did because I would have grown so unhappy I'd have left a lot sooner. My ex was also a student for much of this time and I did a lot of the financial supporting. Another lesson: don't spend all your money on a guy if he isn't treating you like you're the best thing in the world.
I had no knowledge of French and studied my butt off, actively watched Swiss & French news and TV shows (Fais Pas Ci Fais Pas Ca was one of my faves), read the Swiss newspaper, and devoured anything and everything French that I could in order to become fluent – this was how I got the job that I wanted and interviewed successfully in French for a position that required fluency. There were so many days I felt like it would be an impossible feat to learn a whole foreign language and I would break down and cry at night from despair. My lesson from overcoming this challenge: even if you think something is impossible (I literally felt it was IMPOSSIBLE for me to learn French and all the British people I knew who've lived in Geneva their entire lives and couldn't even hold a conversation in French was proof), NOTHING IS IMPOSSIBLE if you set your mind to it. Where there is a will there is a way, as some wise man once said.
I found that making friends was difficult. I had friends come in and out of my life except for a few because Geneva is an international hub with people often working on assignment for 1 or 2 years for large companies or NGO's. Making friends with the Swiss is even more challenging because they tend to be cold and closed off, especially to foreigners. The friends and people they have in their lives are those they have known much of their lives in their small communities and they don't feel any need to introduce new people into their close circle. I had some cool coworkers though despite the work environment being disgustingly sexist and inappropriate at times. I did meet many very interesting, driven and accomplished people, most of the time older and wiser than me, who each played a little role in shaping me into the person I am today. Instead of being unhappy that I was having a hard time making deep friendships like the ones I had in California, I needed to shift my attitude towards thinking that each person who came into my life, no matter how brief, was someone I could learn from and share experiences with, and that each person is on their own journey in life and I could, in turn, help make a brief, positive impact in their lives.
For a few years I loved my relationship, my life, my job and my ability to travel around Europe on the cheap many weekends. Who wouldn't love going to Corsica one weekend, Spain the next and Mykonos the next- after a while all the places start looking similar (though I will never get tired of Paris, Barcelona and Greece). I probably annoyed a lot of people with those obnoxious travel photos and hotel collaborations if you scroll down my Instagram feed. Maybe after about 6 years, I became tired of similar looking villages in neighboring France, similar looking ski resort towns in Switzerland, the same Easyjet destinations every year with no new interesting cities being added for me to get to. I loved how everything in Switzerland is so orderly and structured – almost to a fault – and the landscape was beautiful everywhere you went. I couldn't stand how exorbitantly expensive everything was ($9 for a Starbucks latte, restaurant meals on average over $100 for 2 people, $22 for OPI nail polish before my nontoxic switch) and I never shopped in Switzerland (I'd buy things to go to my California home and then bring everything back whenever I visited), how mind-numbingly boring Geneva became after a few years (if you come from a small town Geneva will seem exciting), the complete lack of authentic Mexican food (tacos are life) and the depressing grey weather 8 to 9 months of the year. This is my spoiled background though coming from one of the world's greatest and sunniest cities. There are so many people from third world countries who would risk their lives to be able to escape to a life of peace and security in Switzerland. Before I left Geneva I befriended a gay couple in their 50s, who were from Portugal and Colombia originally, and I asked them if they were happy just living out the rest of their lives in Switzerland and their answer still stays with me today. They said that after a while they just became used to life in Switzerland, they now enjoyed the quiet peacefulness of life there, and they would visit their favorite cities multiple times a year (Barcelona and Tel Aviv). I knew I didn't want that.
My ex was the perfect boyfriend during the first year, making the effort to be understanding of my difficulty transitioning to Swiss life, encouraging & supportive, and taking me on trips to London, Rome, and Cyprus. Certain things happened to him that he deep down probably blamed me for because it was easier than blaming himself. He also wasn't emotionally ready for the unique struggles that come with being an international couple in which one has to adjust to a new country and culture. He soon became indifferent and resentful whenever I was having a hard time and quick to anger, which led me to become unhappy even though I had created a wonderful life for myself. This small part of myself that was unhappy ate away at me. This is the reality that you don't see behind those perfectly edited little Instagram squares. Flying off to beautiful destinations in Europe (a few times a year) and back to LA (twice a year) was all I looked forward to throughout the year as a way to escape the humdrum of my day-to-day life feeling invisible. I felt like a robot simply going through the motions. I felt like my life revolved around my ex and his aspirations, and I was just there to provide support for all his needs. Something felt wrong- I should have felt more happy in this life or at least some kind of mild state of contentness on a daily basis. I almost started a family and I began to ask myself could I raise a family here? With this man? Would I be happy growing old here? The answer I got was always a very hesitant maybe and no. I knew I would forever regret it if I didn't DO something and moved back to LA to see if the grass was greener on the other side. The way in which I handled my relationship towards the end wasn't good and I drove my ex away through my behavior instead of communicating how I felt inside. Next time I know that if for whatever reason I'm unhappy I should communicate it early because eventually my actions will hurt my partner.
I eventually needed to decide whether I would ignore this part of me and continue to live this Swiss life until the end of my days, possibly forever being partially unhappy I never got to live a life in LA or being with someone who didn't treat me well… or to search for what my heart really craved – to be in sunny Southern California with my friends and family nearby. I'm sure I could have eventually made peace with living abroad forever if I chose the former and 9 months later, I still grapple with the ghosts of my former life and the what-ifs. But imagine all the experiences I would have missed out on over the past year had I not decided to move back and all the ways I wouldn't have grown emotionally by upheaving my very quiet very quaint Swiss life. By moving back, I was able to find myself again, re-discover who I am, and also have the opportunity to re-invent myself. That is the beauty of new beginnings and new chapters in life. I am truly in my element here and I have a sense of self-confidence that I didn't in Switzerland. I've also come back with nearly 10 years of unique life and travel experiences and language skills. I often think of how lucky I am to have lived what I have lived and what very few Americans ever get to experience. I will always be grateful for my ex for coming into my life when he did. Thank you, next.
It hasn't been as easy as I thought it would be adjusting back to US life. When I first arrived I actually got hired immediately into working at Max Azria Group, but I didn't feel happy working there and left. I remember one of the graphic designers who flew in from Mexico asked me why I would move back from Switzerland when the salaries are so high there (thanks dude). I forget what I answered back, but I probably said something like it was super boring there most of the time and not everyone earns very high salaries. One of my colleagues who helped hire me had spent many years working in Shanghai, loved it there, moved back to the US for this job and felt unhappy being back. Though it wasn't easy adjusting back for me either, I felt happy and excited to be in LA. After all, so many Europeans I met over the years would ask me incredulously why on earth I would choose to be in Switzerland when I could be in LA. It's not like I'm from Little Prairie, Arkansas. I just made up that city. Other ways it's been strange for me being back…I definitely feel culture shock when I go outside of my bubble of family and friends in LA to other states and I see the "real" America. My mentality has shifted to being more Swiss after all these years and I get overwhelmed by how big this country is and there are just..so..many..people..and I feel the very same thing that used to piss me off when Europeans used to say this to me – there is a lack of culture/history in the US (don't hate me!). Moving back to Trump's America is also very different from when I used to visit Obama's America. I get little bouts of culture shock just from society being so different. They were stronger at first, but now that it's getting closer to a year since I moved back, they're not as intense. Everyone's lives have changed..marriage, kids, jobs..and my parents are so much older looking. After the first few months here I actually wanted to run back immediately to Switzerland and to what felt familiar. But ultimately, I feel deep down inside that I will be happier growing old here surrounded by my loved ones, sunshine, beaches, traffic, tacos and poor air quality. I also met a wonderful man who is sweet, caring, mature, generous and above all, kind and patient – the two qualities I need most in a partner. Without him I think I might have been too weak and moved back to Switzerland.
What I learned is that you need to live your truth. If you're not happy in any way, seek change and don't just stay stuck there because you're scared of the unknown. There are no right or wrong decisions, only decisions that you can learn and grow from. The people who truly love you will stick by you no matter what you choose. And if they don't, they are not worth keeping around. If you feel like you're  going to regret not doing something, then you HAVE TO DO IT.
How am I doing now you ask? I have had my dark days when I wasn't sure if I made the right choice. But I'm so happy with all the new experiences I get to have by being here in the States. Despite its many, many problems, the US is without a doubt the best country ever and Americans are the best people to be around (except the crazies). It's actually the small interactions I have with friendly strangers that uplift me, as crazy as that sounds. In Swiss society, you don't do small talk with strangers..it isn't normal and if you do try to strike up a tiny convo with someone on the public transportation, the grocery store, in line at the coffee shop..they will think you're weird or straight up legit mentally ill. But I may not be so crazy after all because a study found that small talk with strangers makes you happier. I don't have my dream job yet (not sure what that even is yet), but I have some really cool ongoing gigs with various companies aside from my blog. Most recently, I've been working as a speaker for a billion dollar medical tech company which has been super sweet. Life has given me so many blessings I don't even deserve and I need to tell myself…Andrea, you're doing just fine.