White Lotus Home makes handcrafted organic bedding and mattresses out of New Jersey. They're a member of Green America, the Organic Trade Association, and are now a GOTS certified Organic Company – a major accomplishment! Founded in 1981 White Lotus Home has been making bedrooms healthier for over three decades and are now sold in retailers across 13 states. Majority of the raw materials White Lotus Home uses are sourced from the USA. Thanks to their extensive operation White Lotus Home is able to make house visits plus you can order fabric samples to test out the various options before committing. Read on for my White Lotus Home review and save 20% with discount code OBL at White Lotus Home.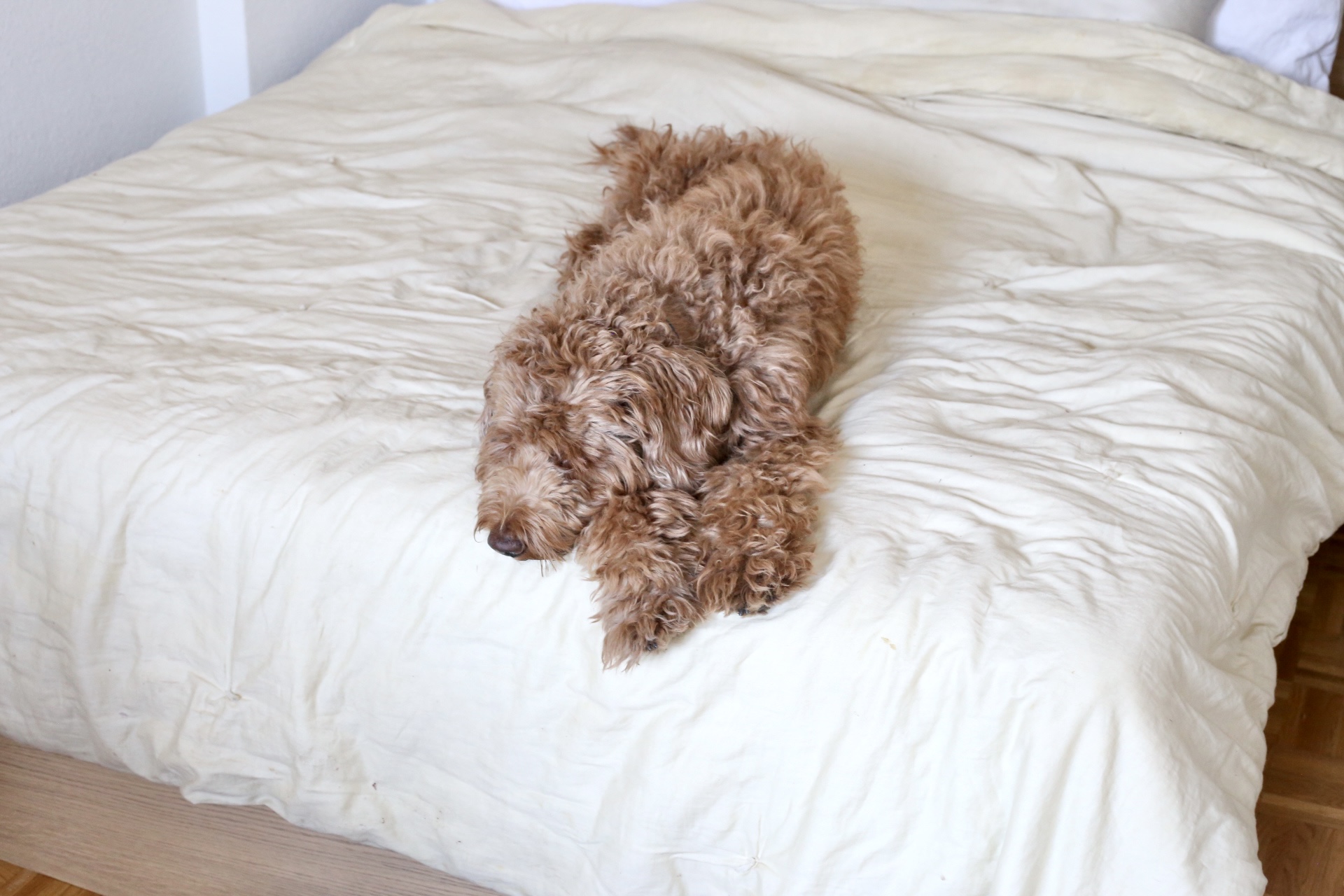 I've been using the White Lotus Home organic cotton duvet for over a year now and love the quality and material.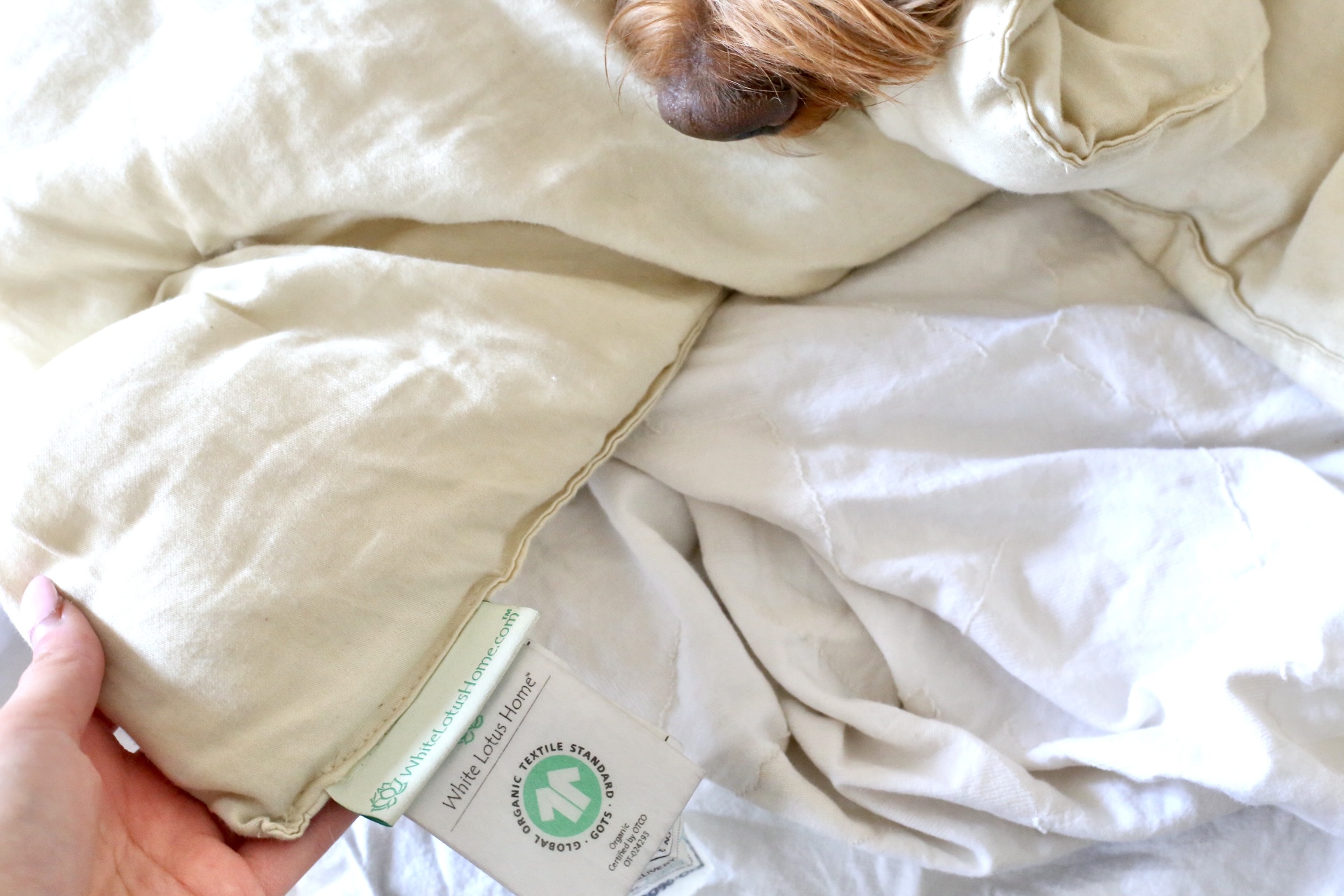 What is Organic Bedding?
White Lotus Homes runs a certified organic operation which is no easy feat. "Organic" means the cotton is produced according to a set of USDA requirements, enforced by certifying agents who must annually inspect fields and the operation for adherence to the National Organic Program (NOP). NOP standards require a three-year conversion for land before organic crops can be harvested. Certified organic means the price tag is higher. Generally, organic production means higher costs, which typically translate into premiums of 50% to 100% in raw fiber prices.
White Lotus Home also offers a "green cotton" options.
All of White Lotus Home's Green Cotton is pre-rinsed before it arrives to their location. It has no dyes, perfumes, formaldehyde, or fire retardants added to the batting after it is harvested.  Their Green Cotton also prevents waste, as the fiber itself too short or course to be made into threads for textiles, and is often discarded. This green cotton can be upcycled into layers for mattresses and toppers, gathered for pillow stuffing, or for bulk sale. Green Cotton does feel slightly firmer than organic cotton due to the thicker threads.
Where does White Lotus Home source their materials?
organic cotton – Texas
 green cotton –Texas and other surrounding US farms
 organic buckwheat – NY
 wool –west coast and only America
 eco-foam, and natural latex is made in the USA as well
 kapok – Malaysia as it's only fiber that does not grow in the USA
Kapok is softer and lighter than down, perfectly compressible for pillows, and naturally harvested from the Ceiba tree. It is harvested from the seed pods that are dropped from trees in tropical rainforest regions, helping to preserve the life of a tree and encourage local economies in Indonesia and other tropical regions. L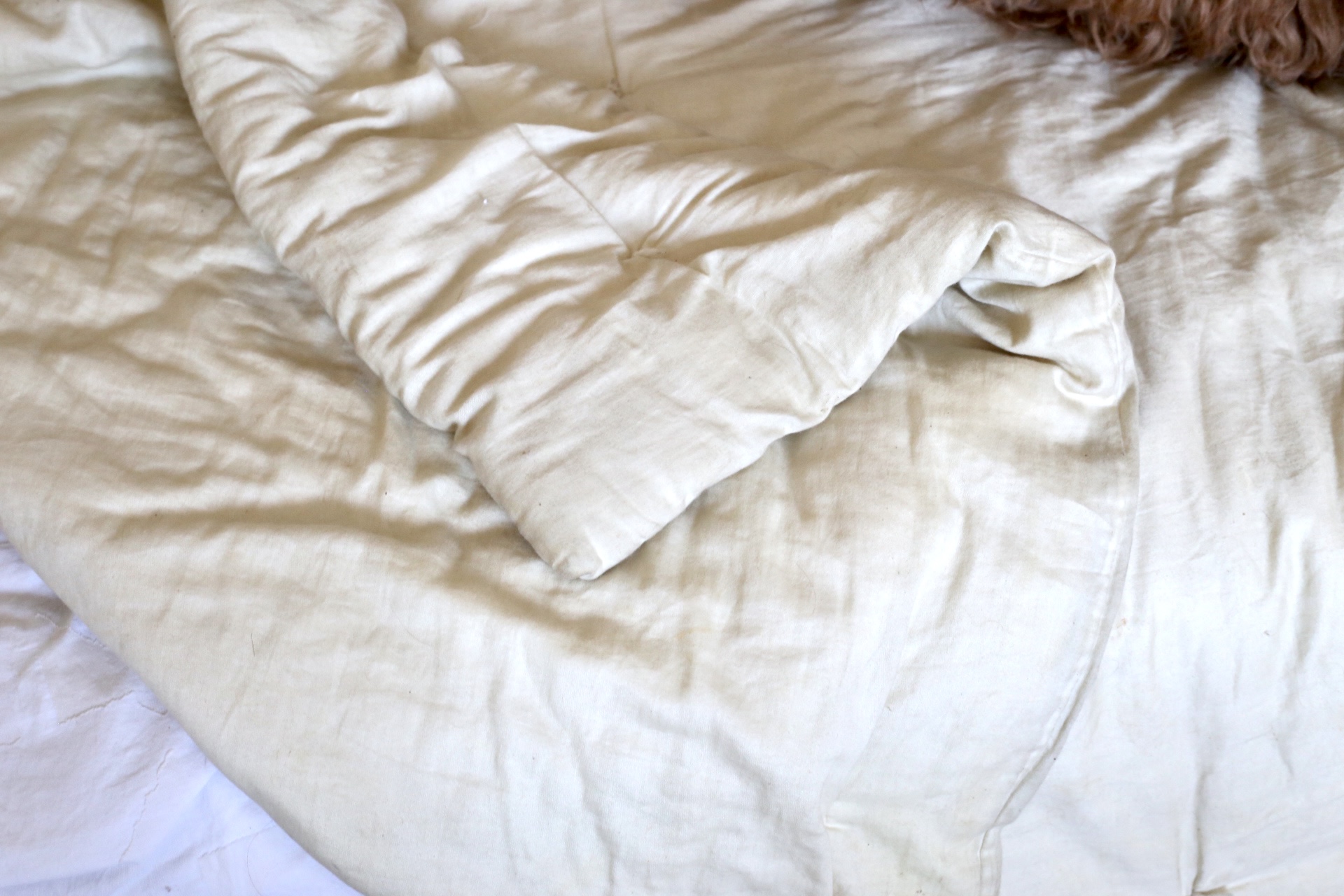 White Lotus Home Organic Duvet
The White Lotus Home organic cotton duvet has a handmade feel to it and the materials feel completely raw and untampered with. It's a thin duvet that keeps me warm during the winter but is also light enough to keep me cozy during summer. Unlike traditional duvets, the White Lotus Home does not have the puffiness factor.