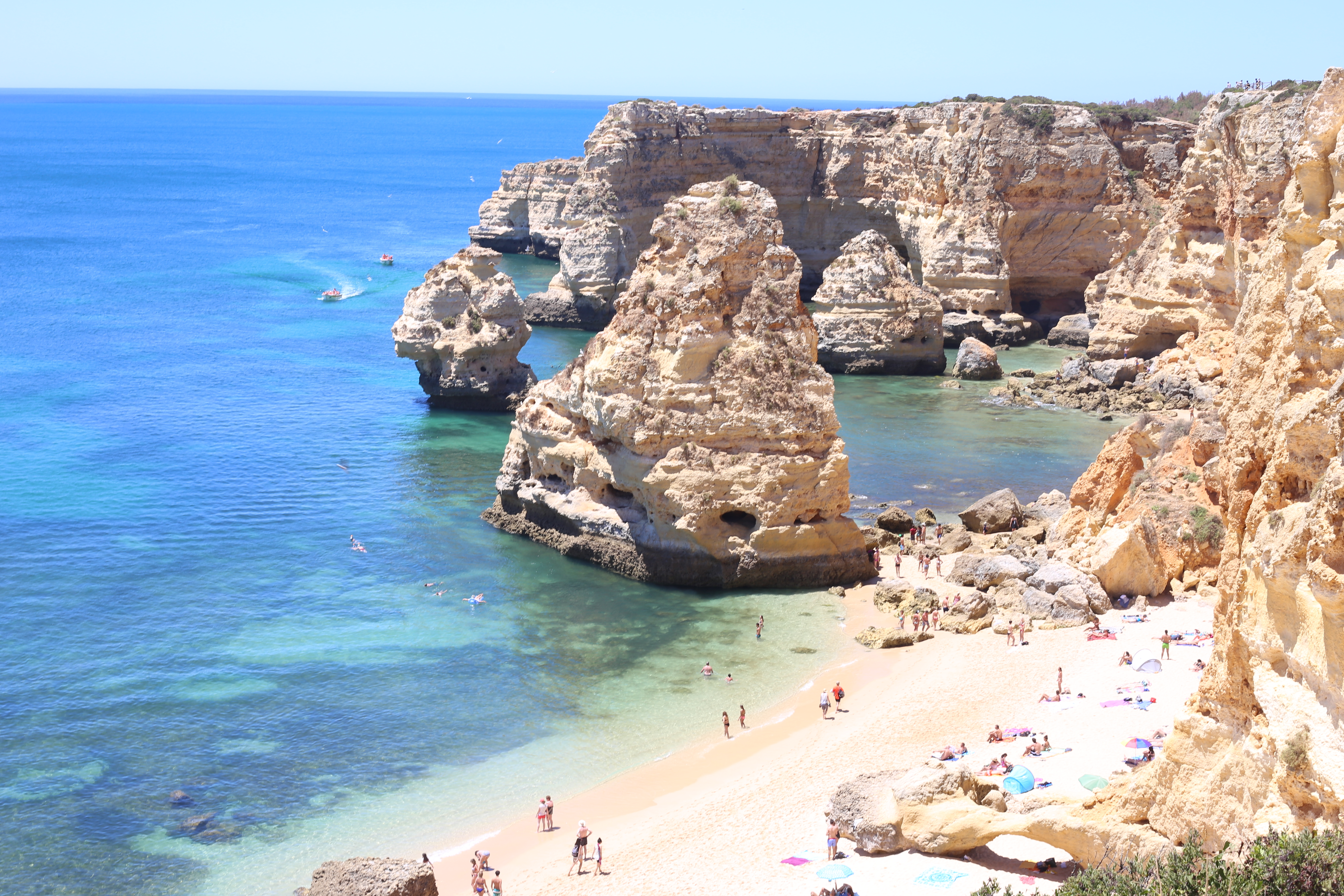 I'll be honest, I had never heard of Algarve before even during my 4 years working in Europe and I wasn't CRAZY excited to go knowing nothing about it. But I wanted a quick getaway and I love discovering new places so I went ahead and got the ticket. I wish I had known of it sooner because Algarve is truly breathtaking with its limestone cliffs, sculpted rock formations, clear emerald seas & pastel-colored sunsets. *Also, I decided NOT to edit these shots like I normally do because I'd rather you see Portugal's beauty in its natural state.*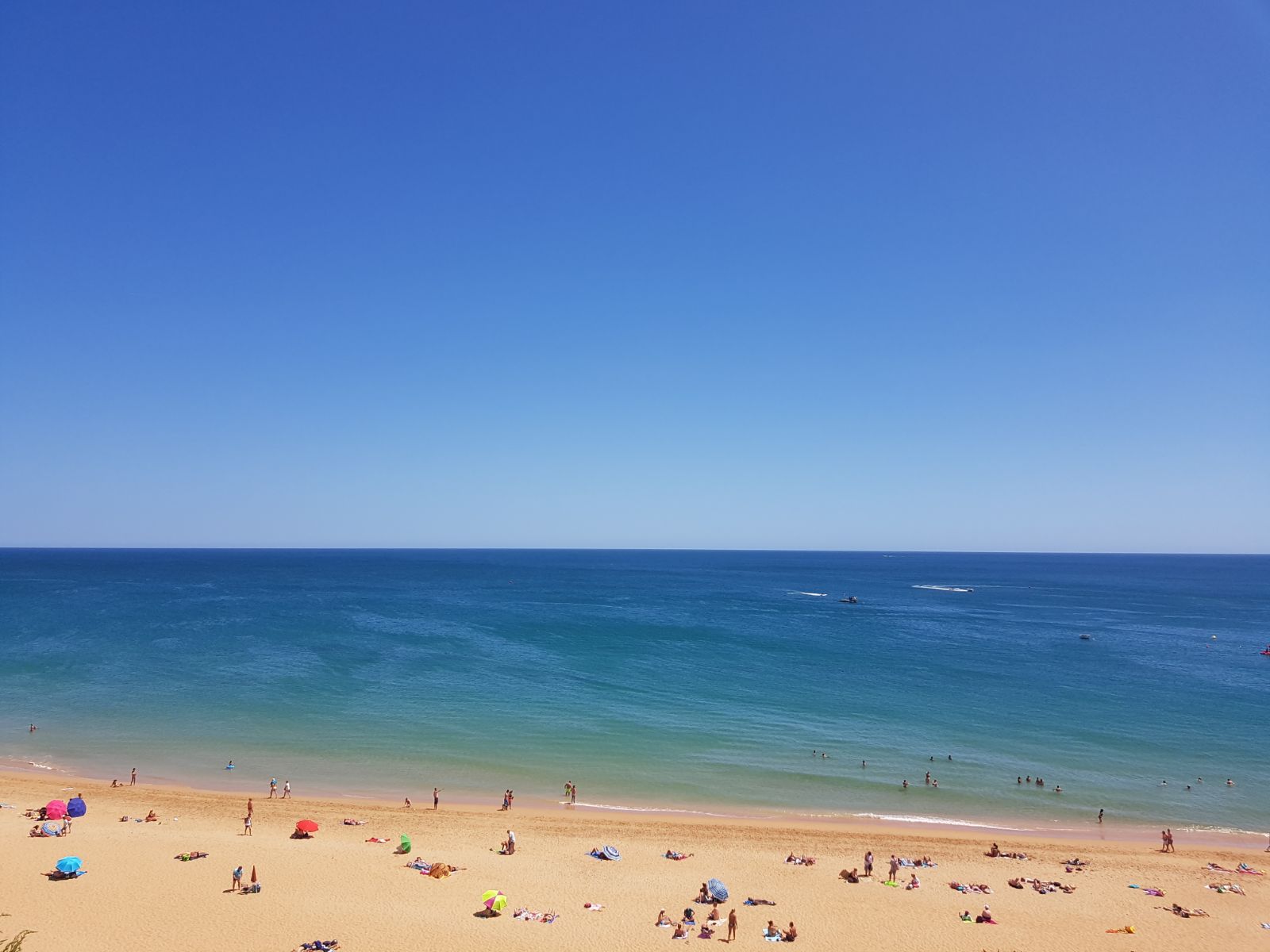 The first night I stayed in Albufeira which is a cute little coastal village about an hour from Faro airport. I couldn't do much sightseeing because i needed to work remotely but the beach is only a few blocks away and I was able to enjoy the sun, sea, and sand in the afternoon. I also highly recommend going to The Beach Basket – I went there twice because it was that good and the panoramic views of the sea are an added plus. The beaches in this region have orange golden sand and sea green waters that I haven't seen anywhere else in Europe. Utterly unique and a welcome change if you're used to seeing the crystal clear waters every summer.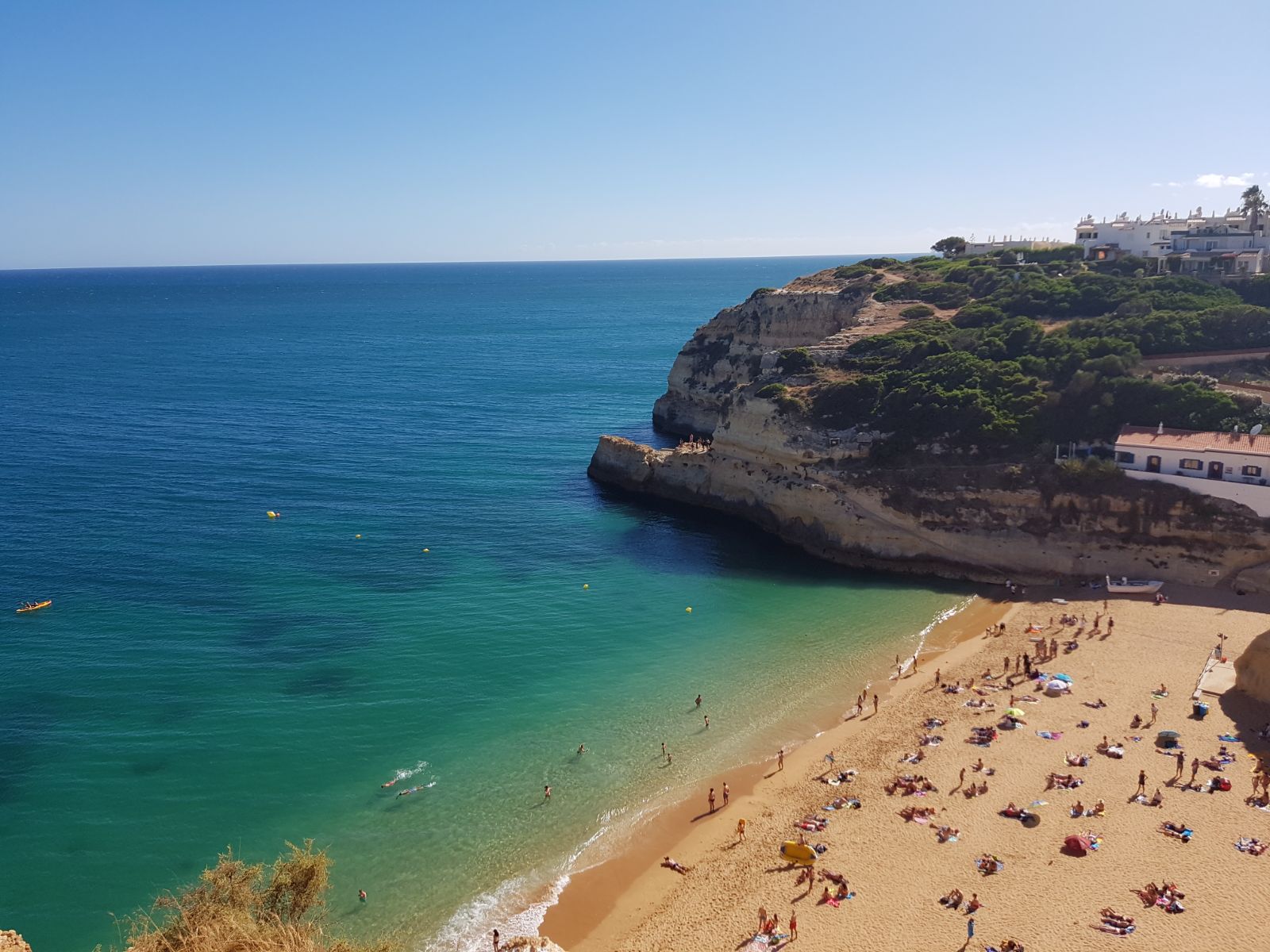 The next day I headed to Ria Park Hotel located in Algarve where I was invited to stay. A 5-star hotel located between Vale do Lobo & Quinta do Lago and just a 9-minute walk to the beach, Ria Park has a stunning lagoon-style pool, spa, golf course, FIFA soccer pitch, restaurants and rooms with views over the gardens, pool & sea. I also met up with the Marketing Director of the hotel group (Ria Park actually has 3 hotels – Quinta do Lago which is a classic 5-star, Ria Park Hotel a more modern 5-star hotels and Ria Park Garden which has 4 stars for the budget traveler) and was able to share with her my journey as well as learn more about the hotel. It's actually frequented by all 3 Portuguese soccer teams and even Cristiano Ronaldo himself because they train at the hotel's FIFA pitch & chill together as a team at the hotel. There were 2 teams staying at the hotel while I was there but I think they were division 3 or 4.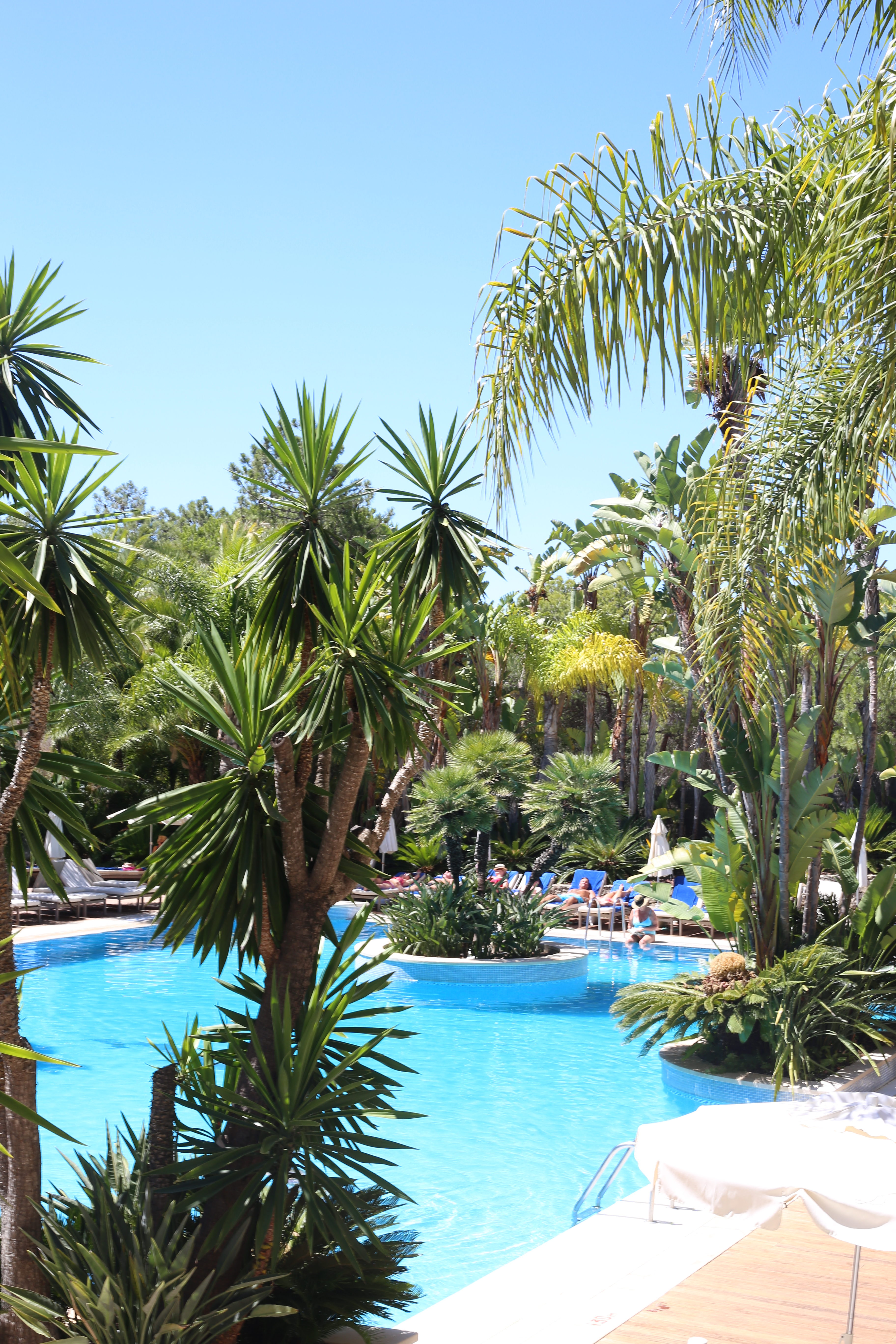 The lagoon-style pool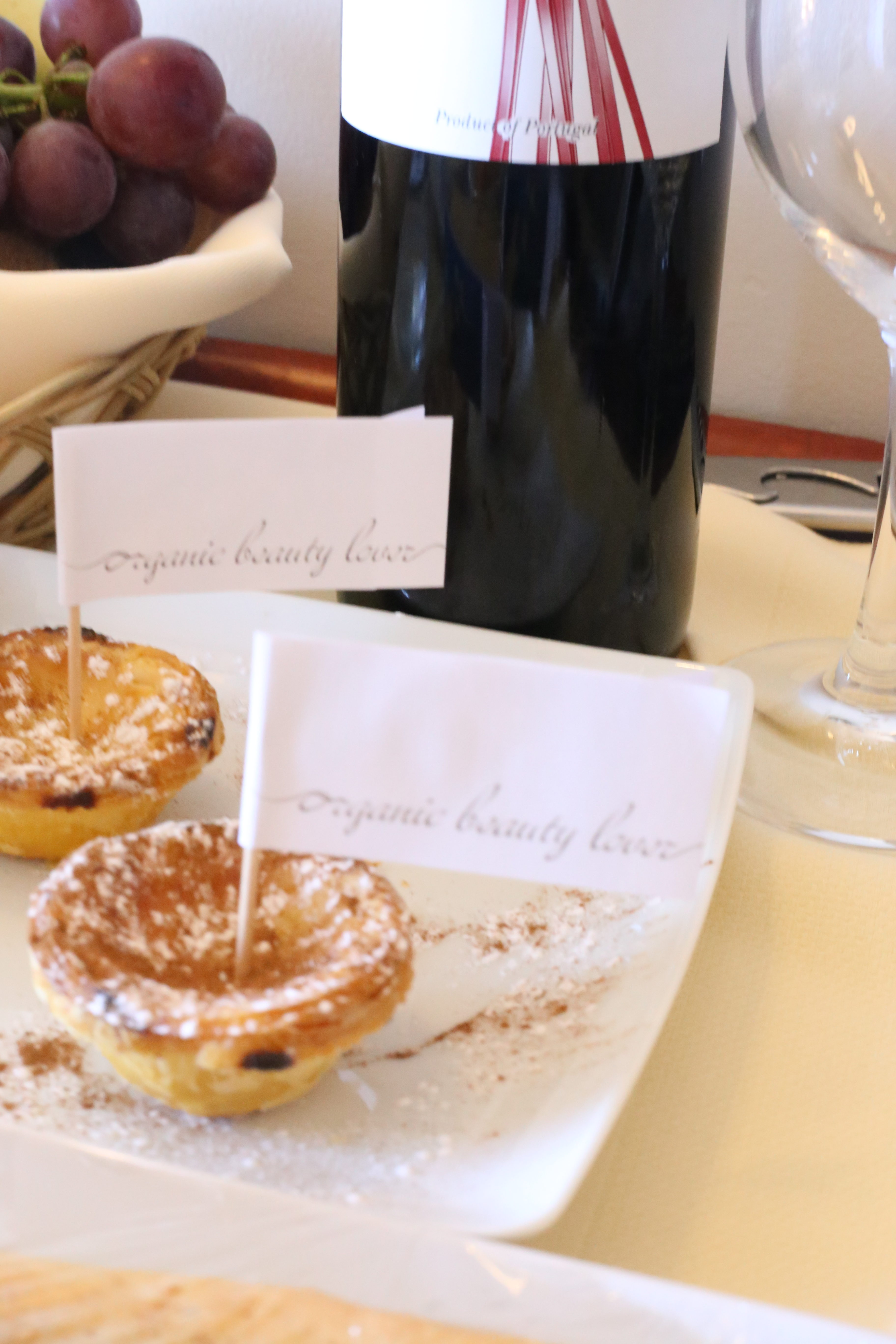 I was so touched by  the Pasteis de Belem that had toothpicks with my "name" on them. Pasteis de Belem is to die for- I can't even explain it – it's orgasmic. There were also some tapas, Portuguese wine & fruits waiting in the room.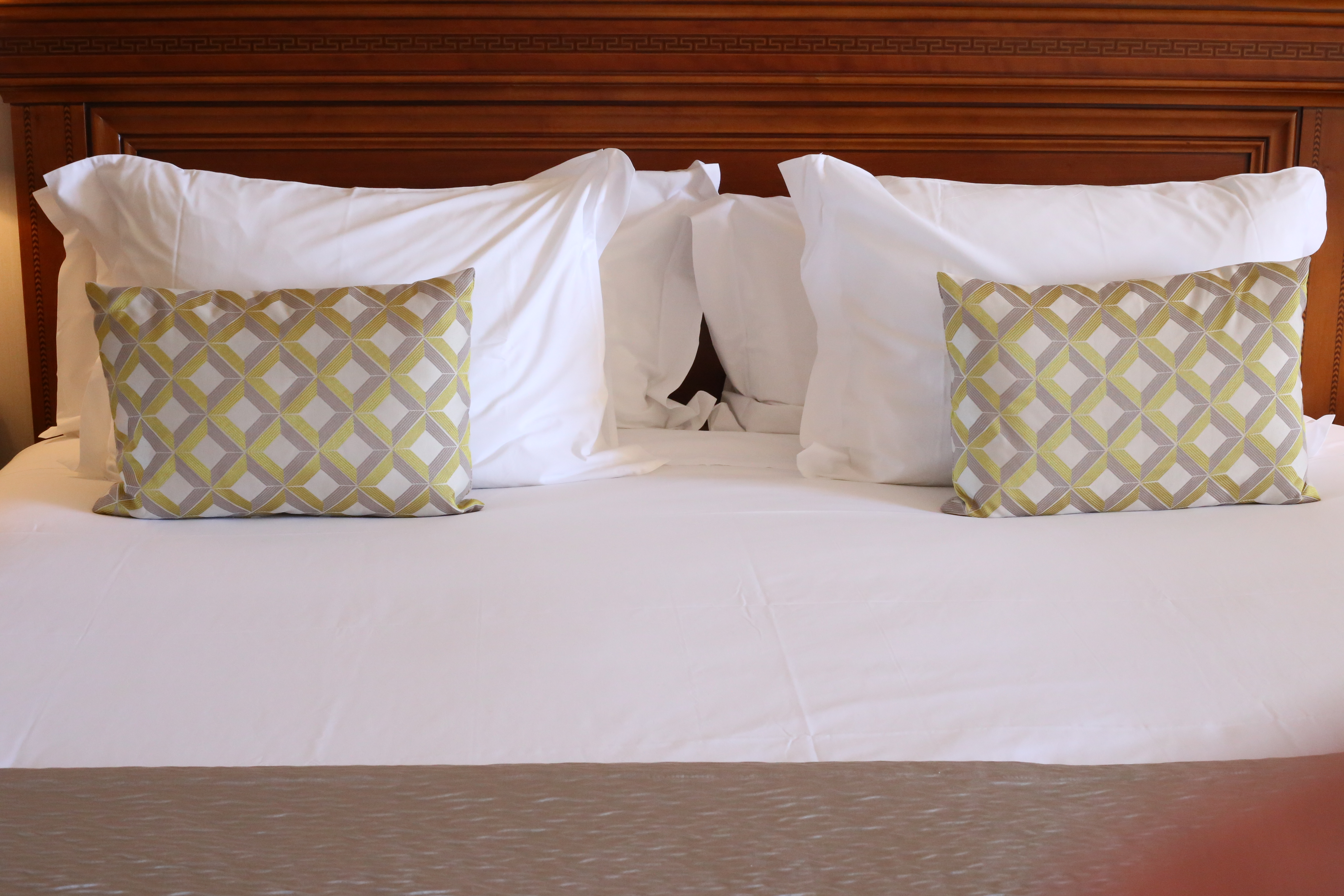 I stayed in a suite on the top floor that had a King size bed, Minibar, marble bathroom and spacious balcony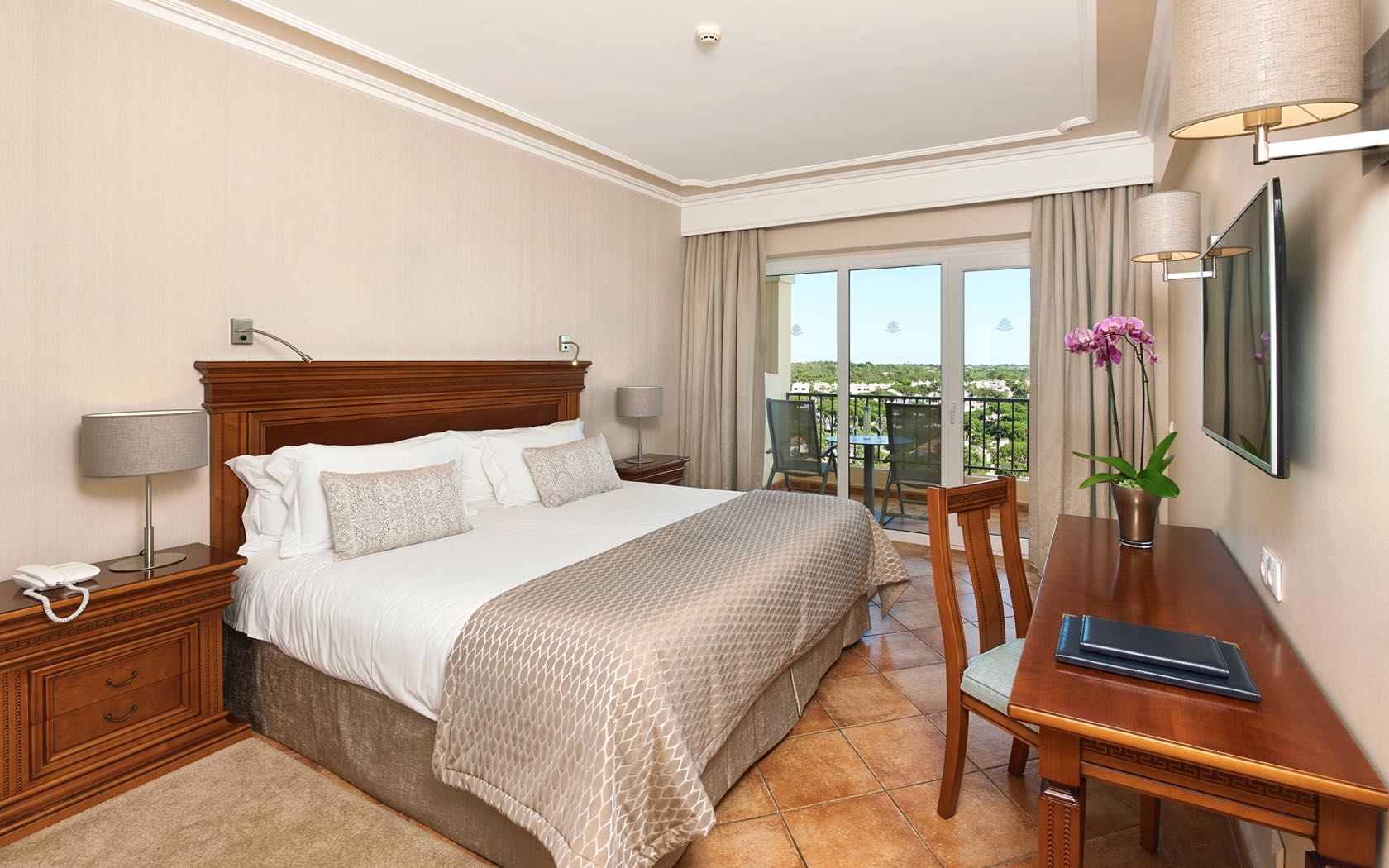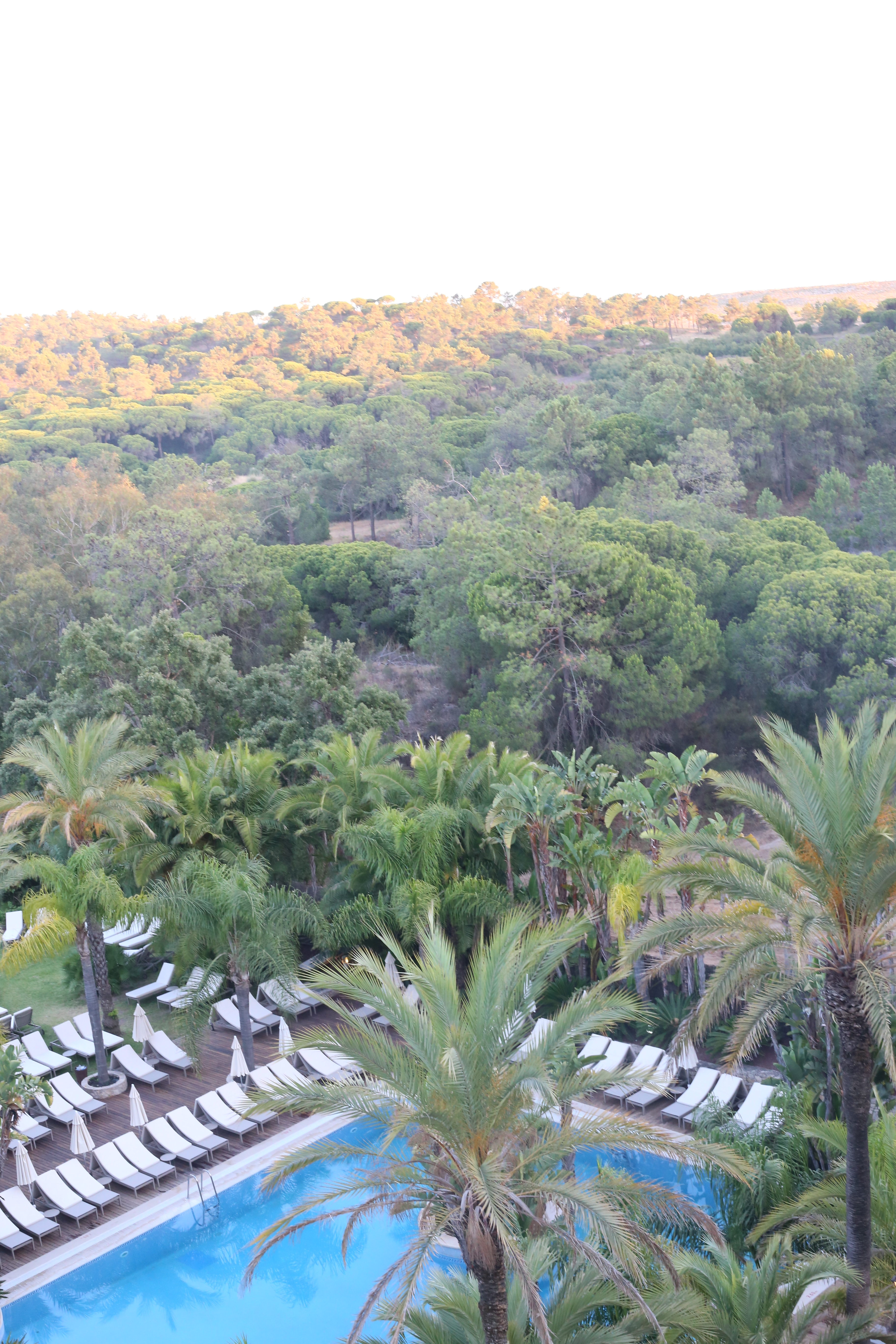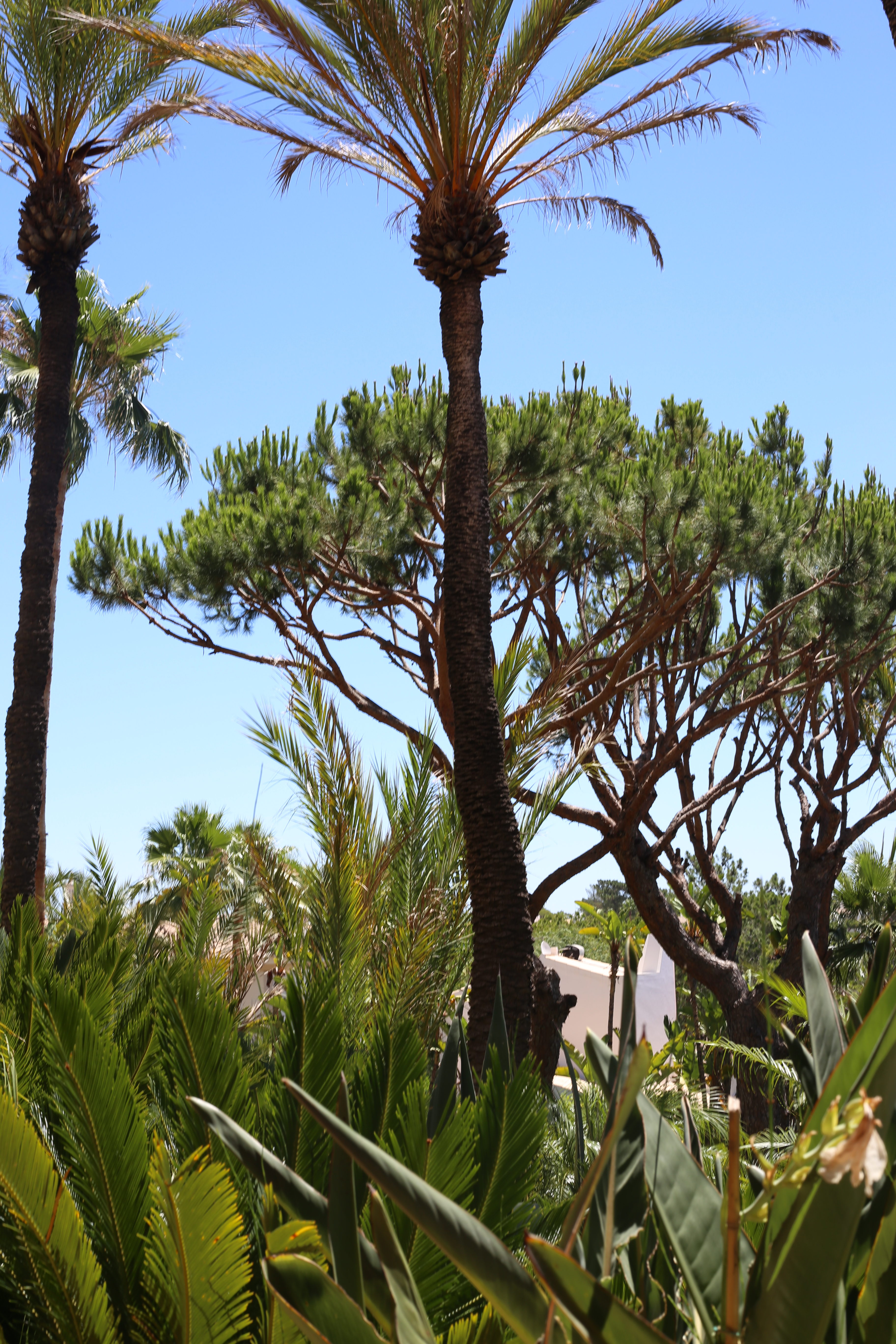 I did need to work remotely from the hotel so I didn't do any sightseeing that day except kayaking to the Bengali Caves in the evening. These pictures don't do it justice at all.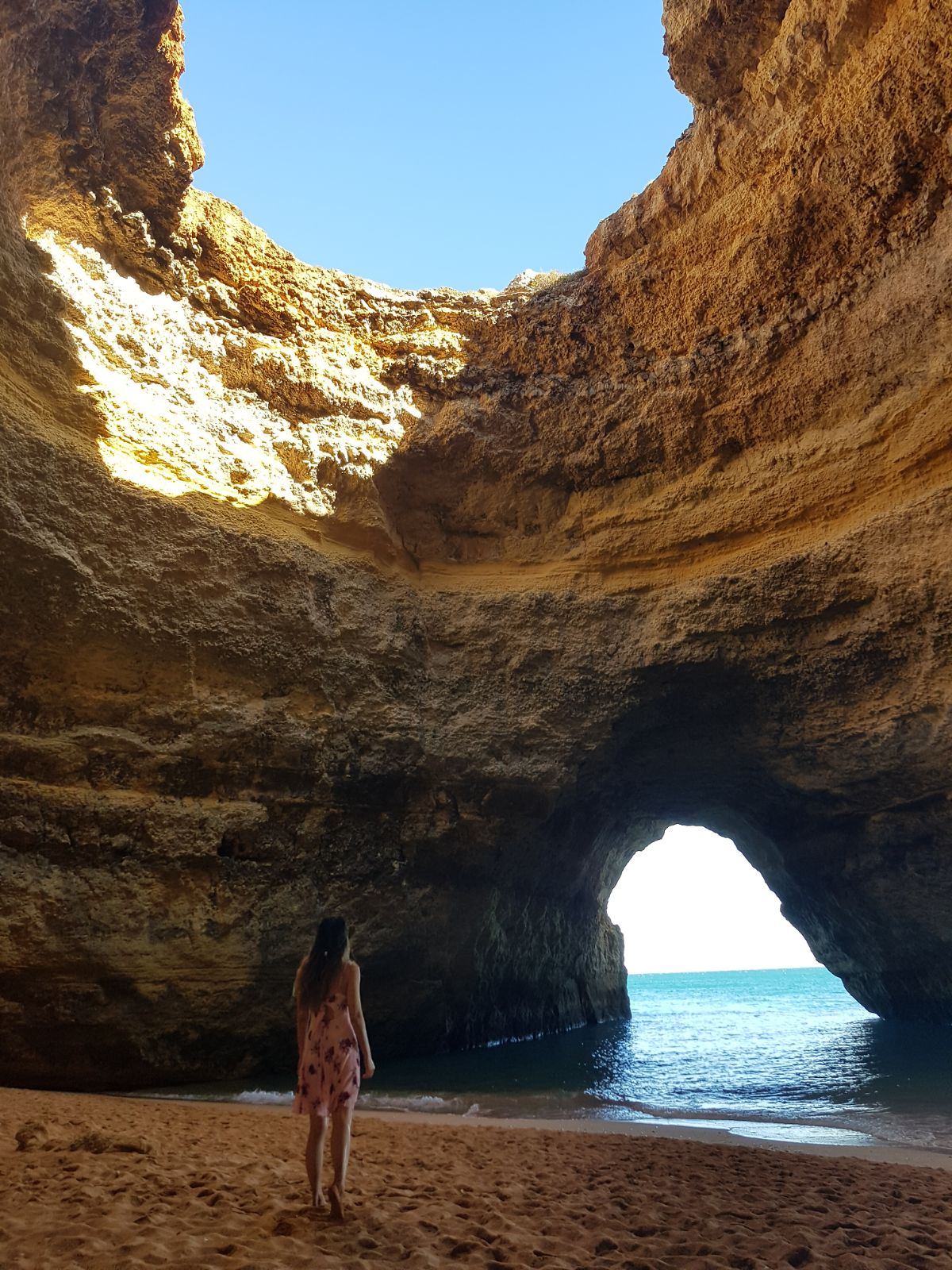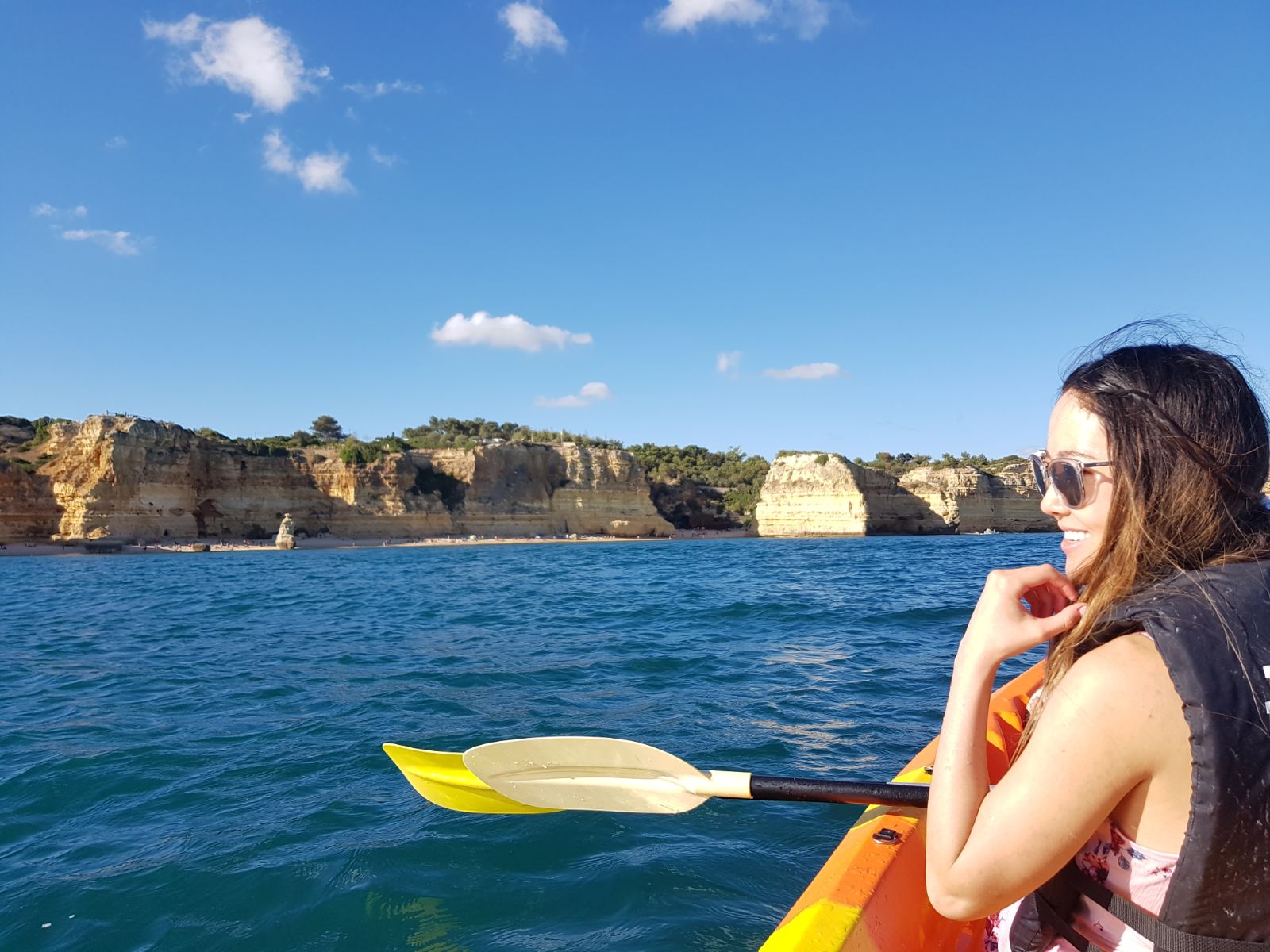 So the next morning I had a buffet breakfast on the restaurant's veranda and laid out by the pool before heading to a few nearby beaches.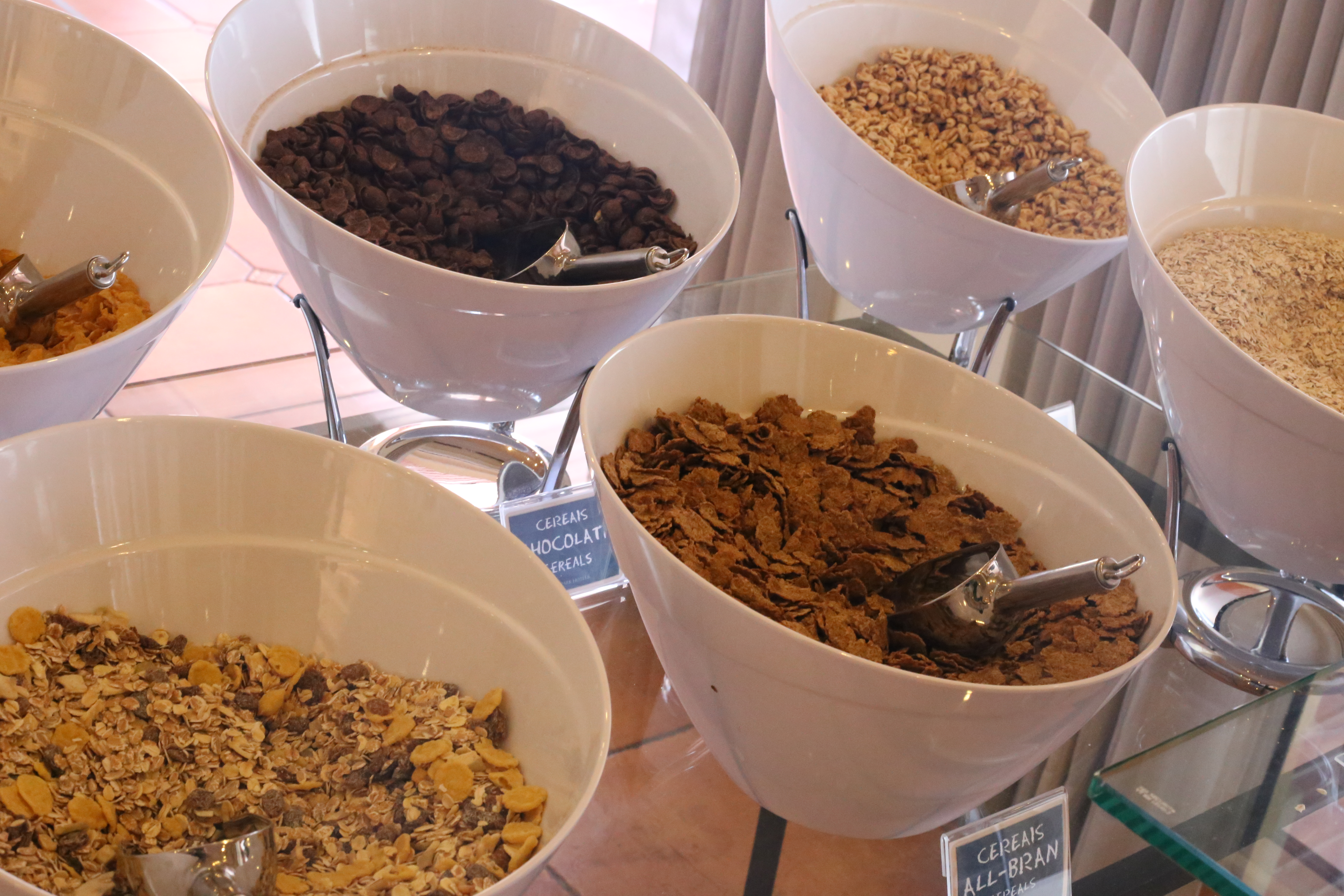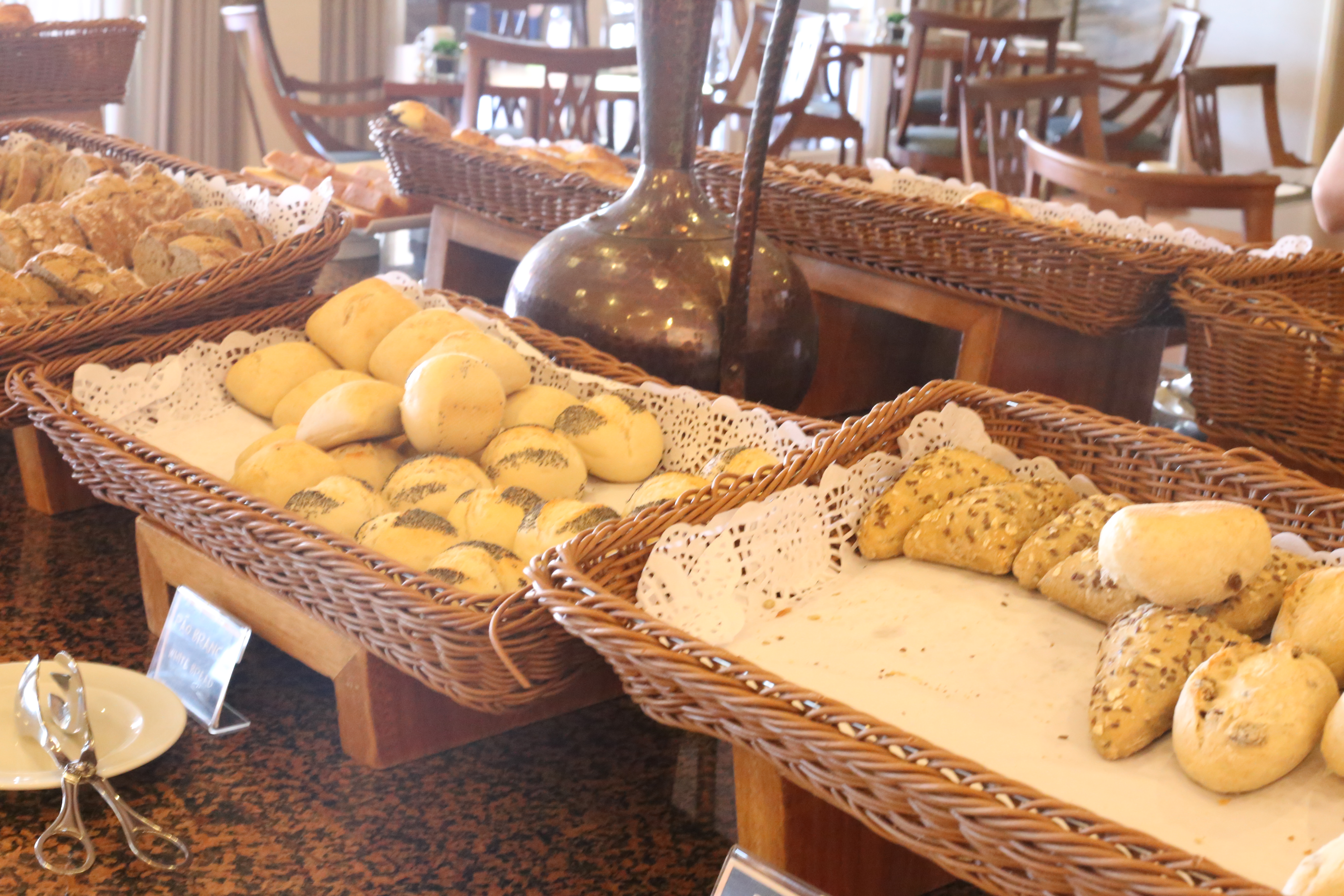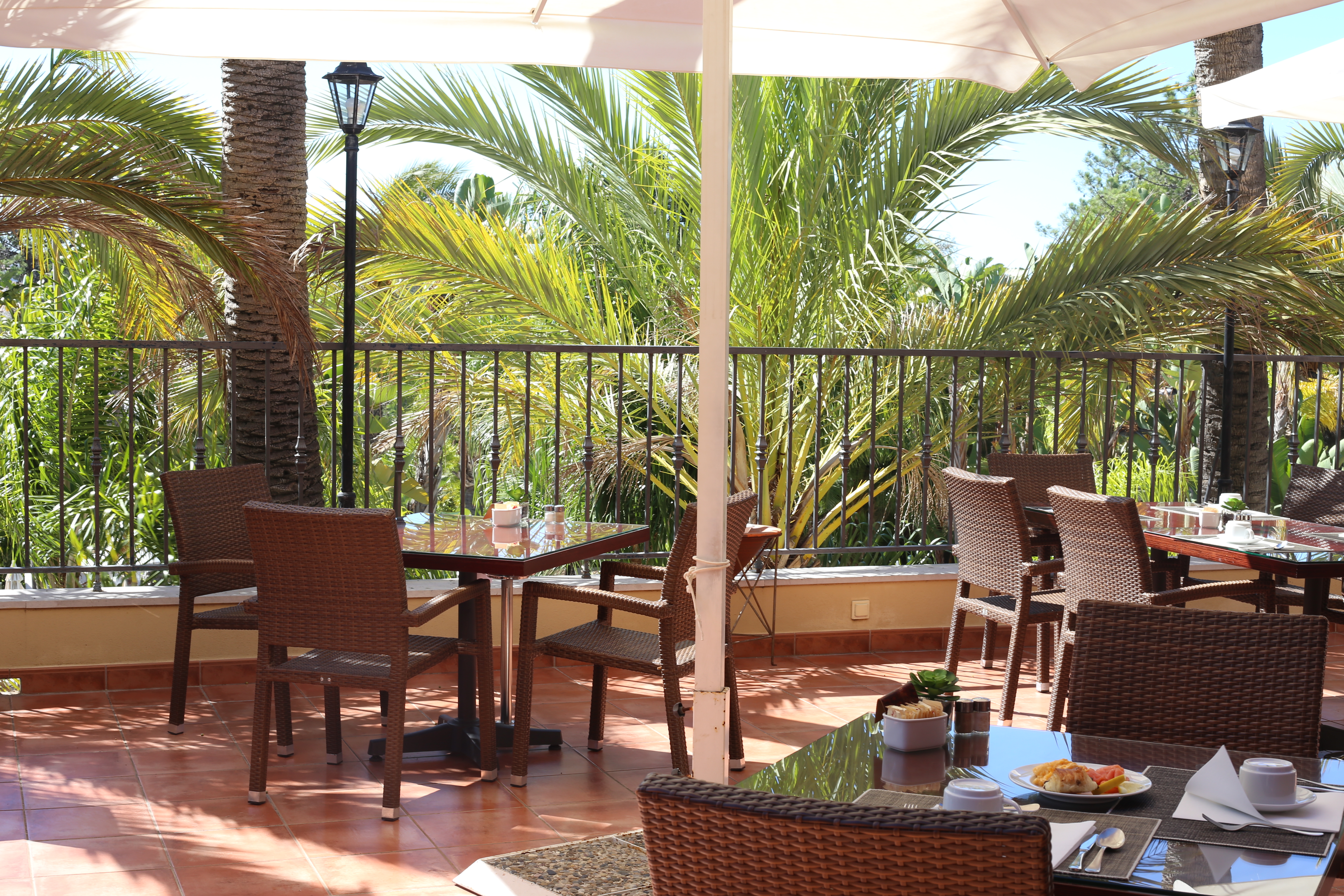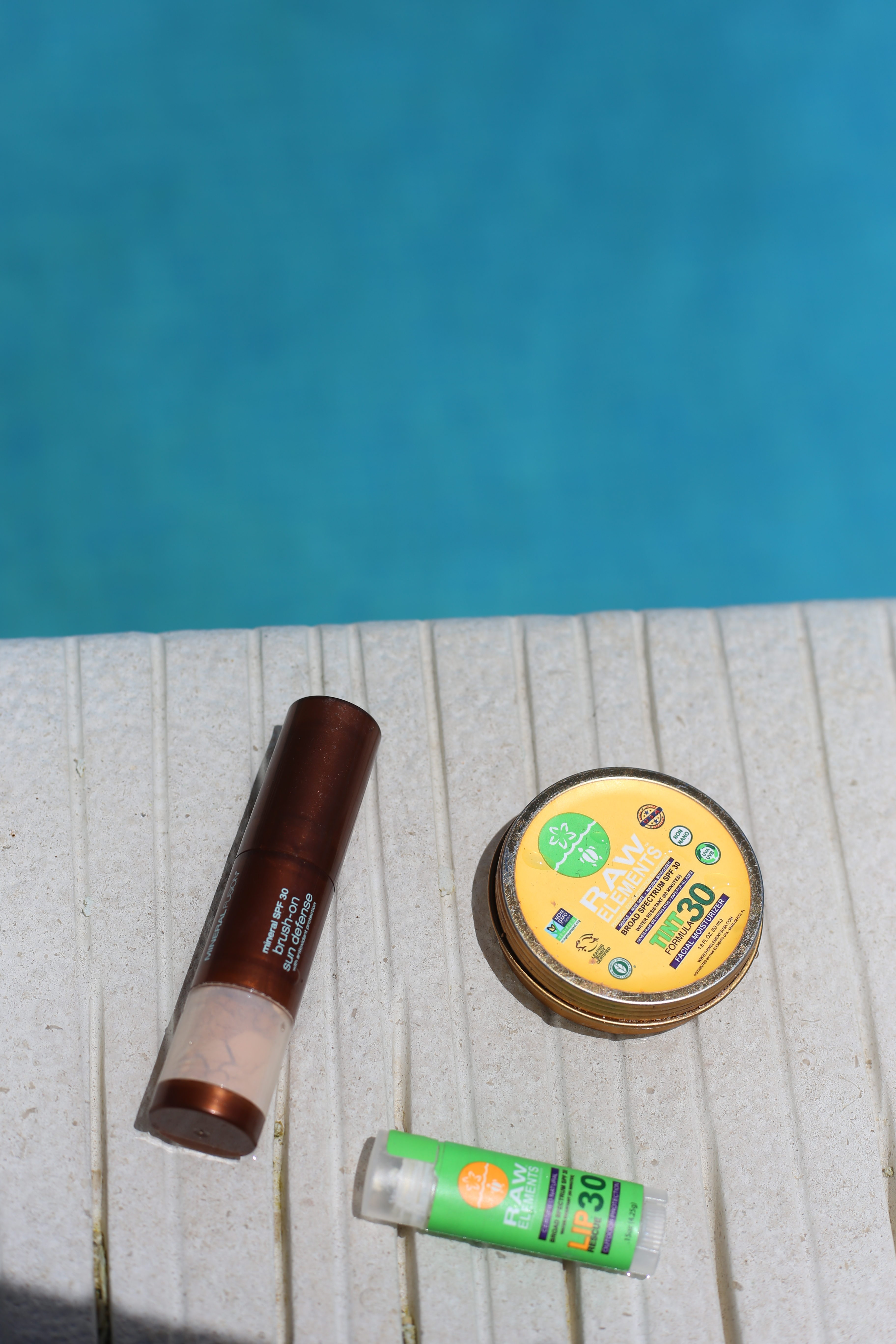 As always I brought several SPF products to stay protected under the sun and I didn't get sunburned despite the strong sun raysl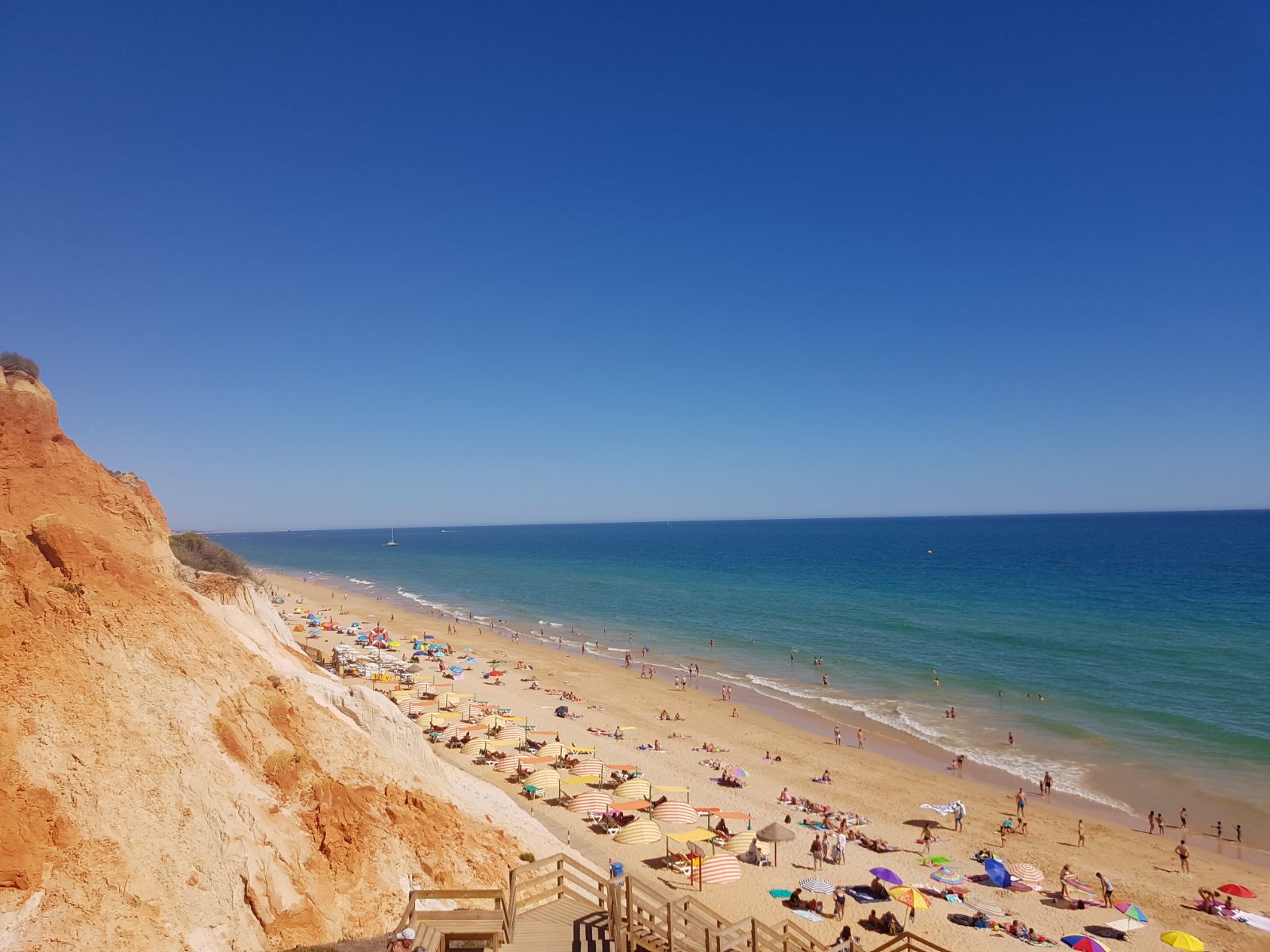 Falesia Beach which is considered one of the most beautiful beaches in Europe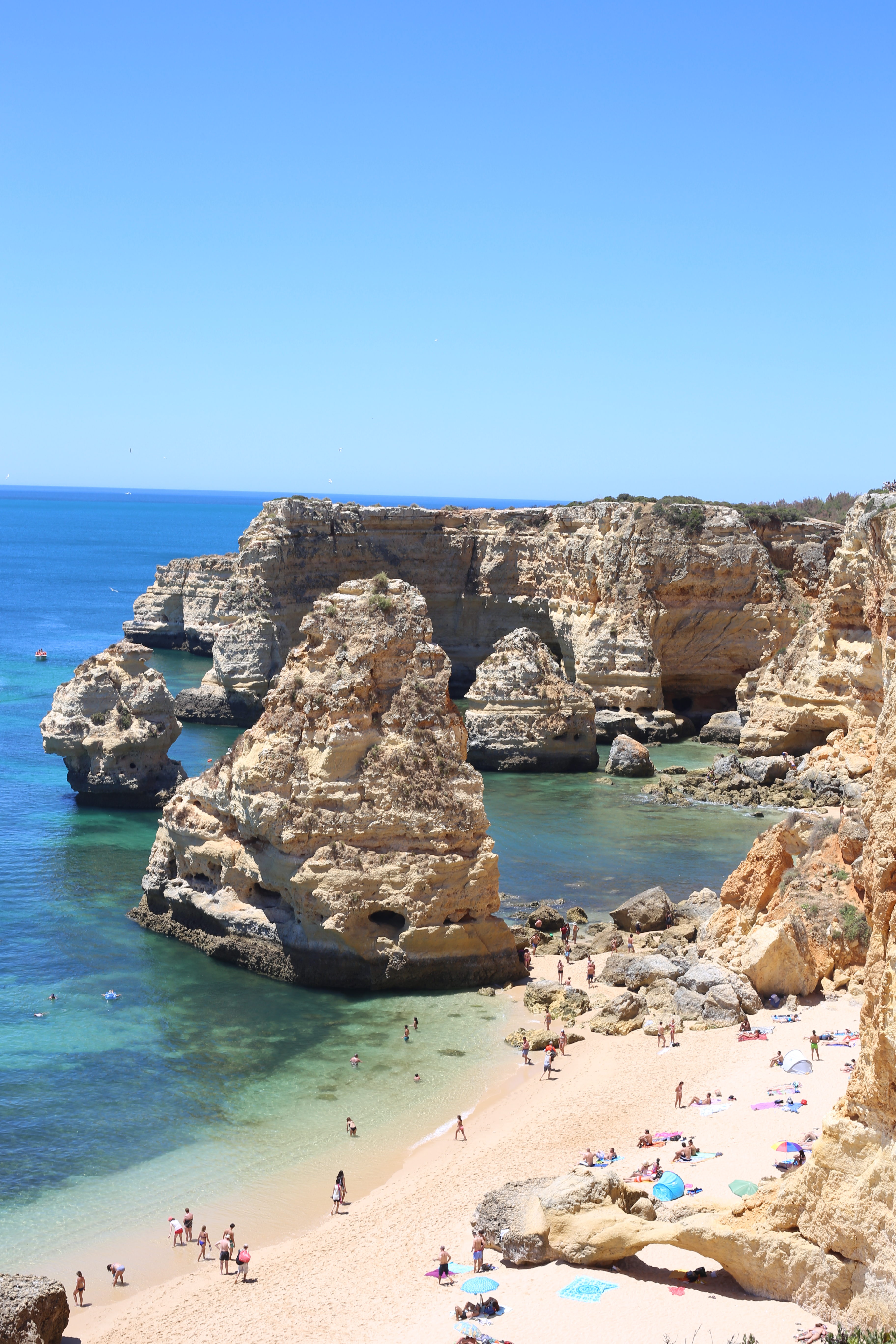 Praia da Marinha, the most famous beach of all in Algarve and the one I'll never forget
After lying out and soaking in the beauty, I went back to the hotel to lie out by the pool and visit the spa, which has an indoor pool, Turkish bath, sauna, relaxation room and gym.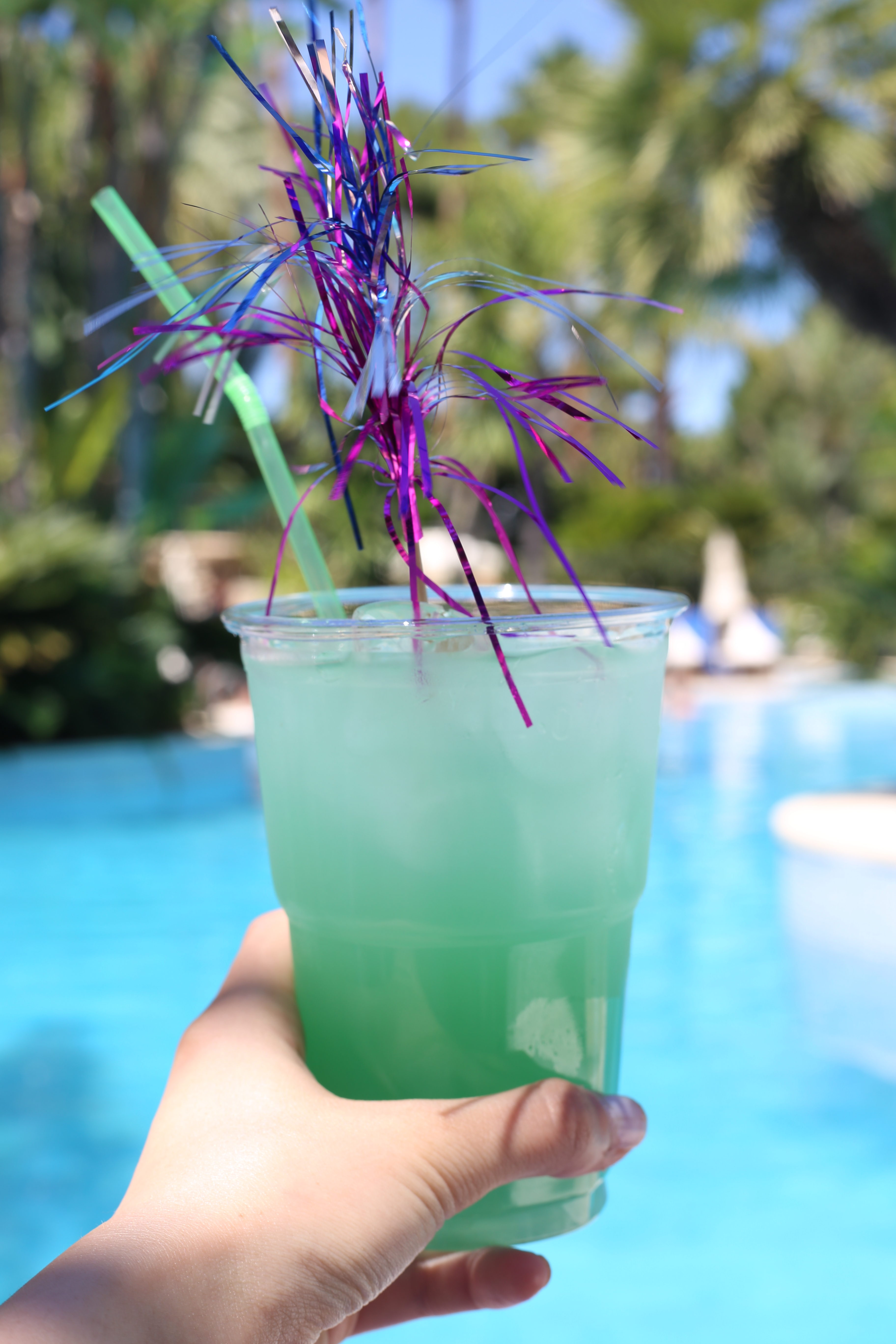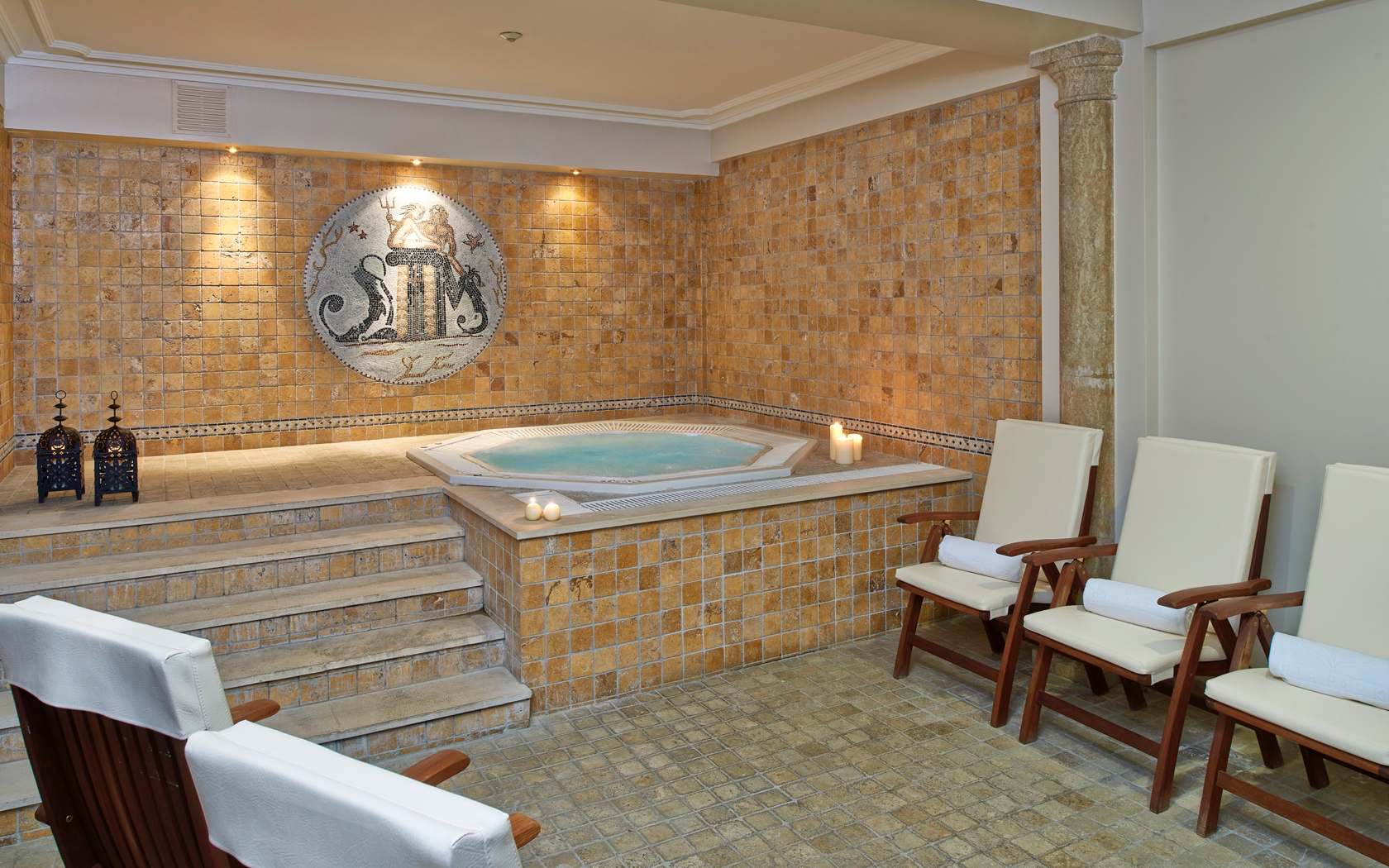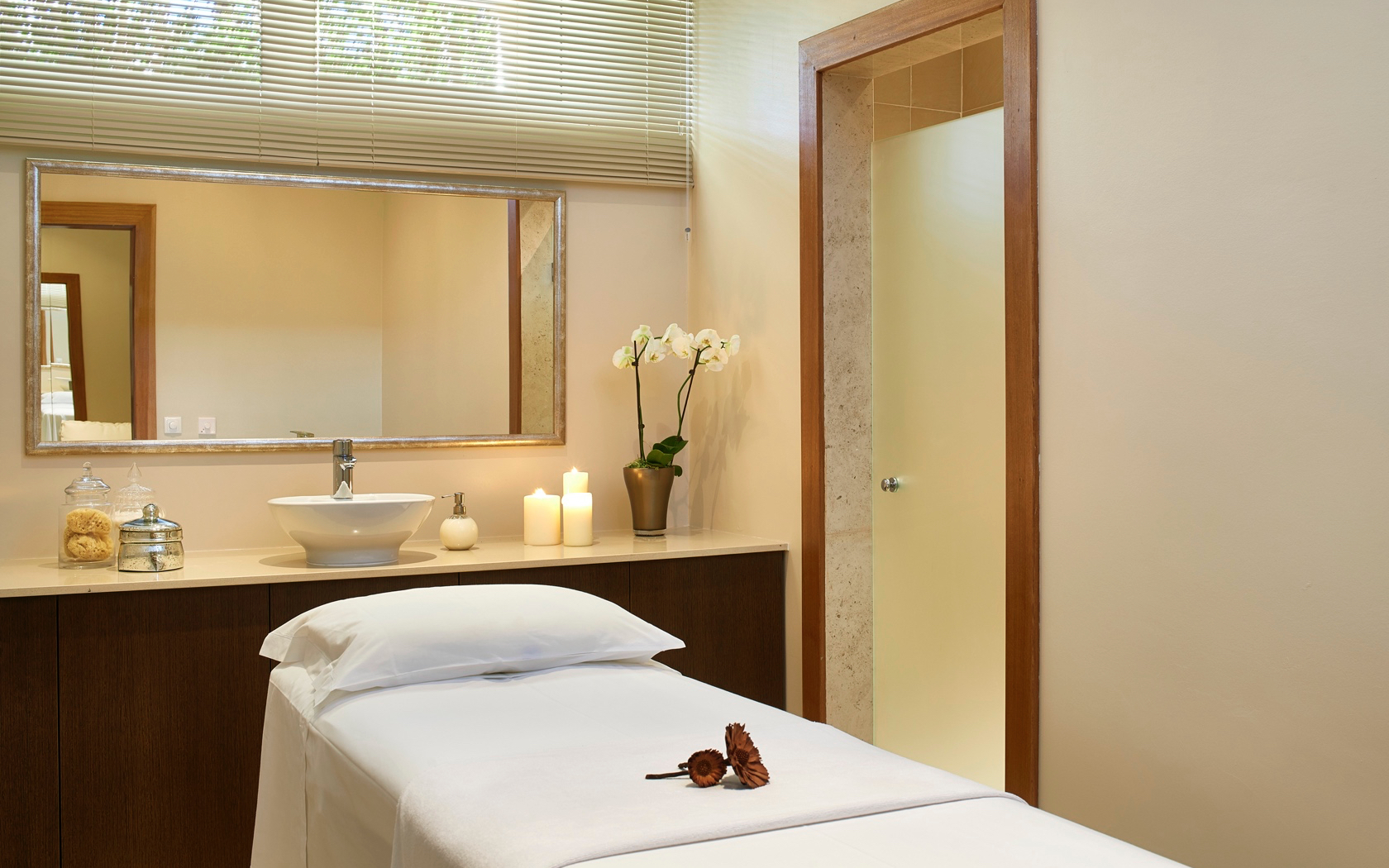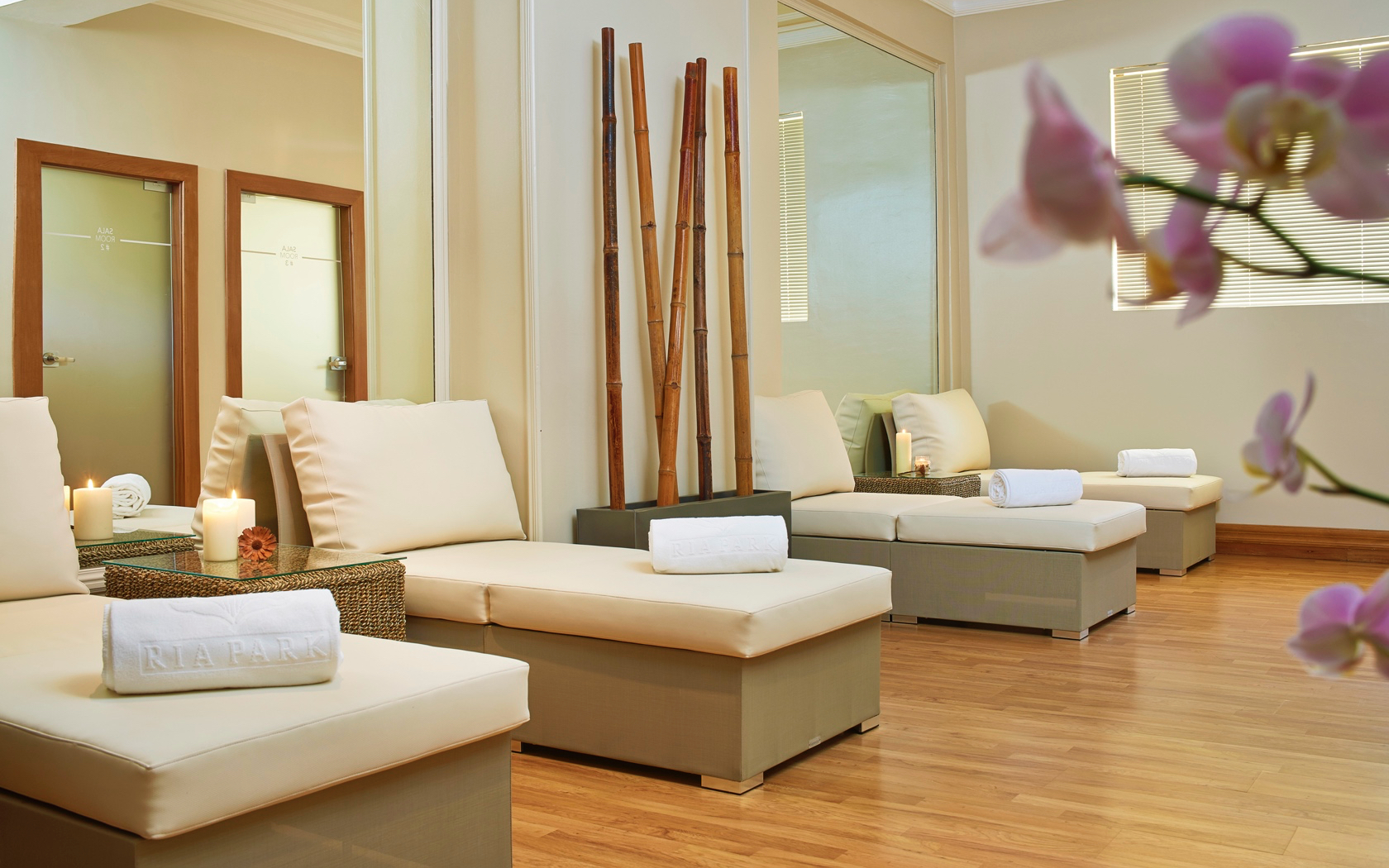 I had an amazing time in Algarve thanks to the breathtaking beauty of the region and Ria Park Hotel. I was there for about 4 days and it felt like I had been on a relaxing vacation for weeks. The beaches are close to the hotel that it was easy to get from place to place and the Portuguese hospitality combined with 5-star service was excellent. Everything is so affordable including high-end restaurants that you can really live it up and I appreciated that coming from Switzerland. I sincerely hope that I get to visit Algarve again and be able to spend more time exploring the region and enjoying everything it has to offer.
The last few hours before taking my flight back home were spent exploring a bit of Faro.