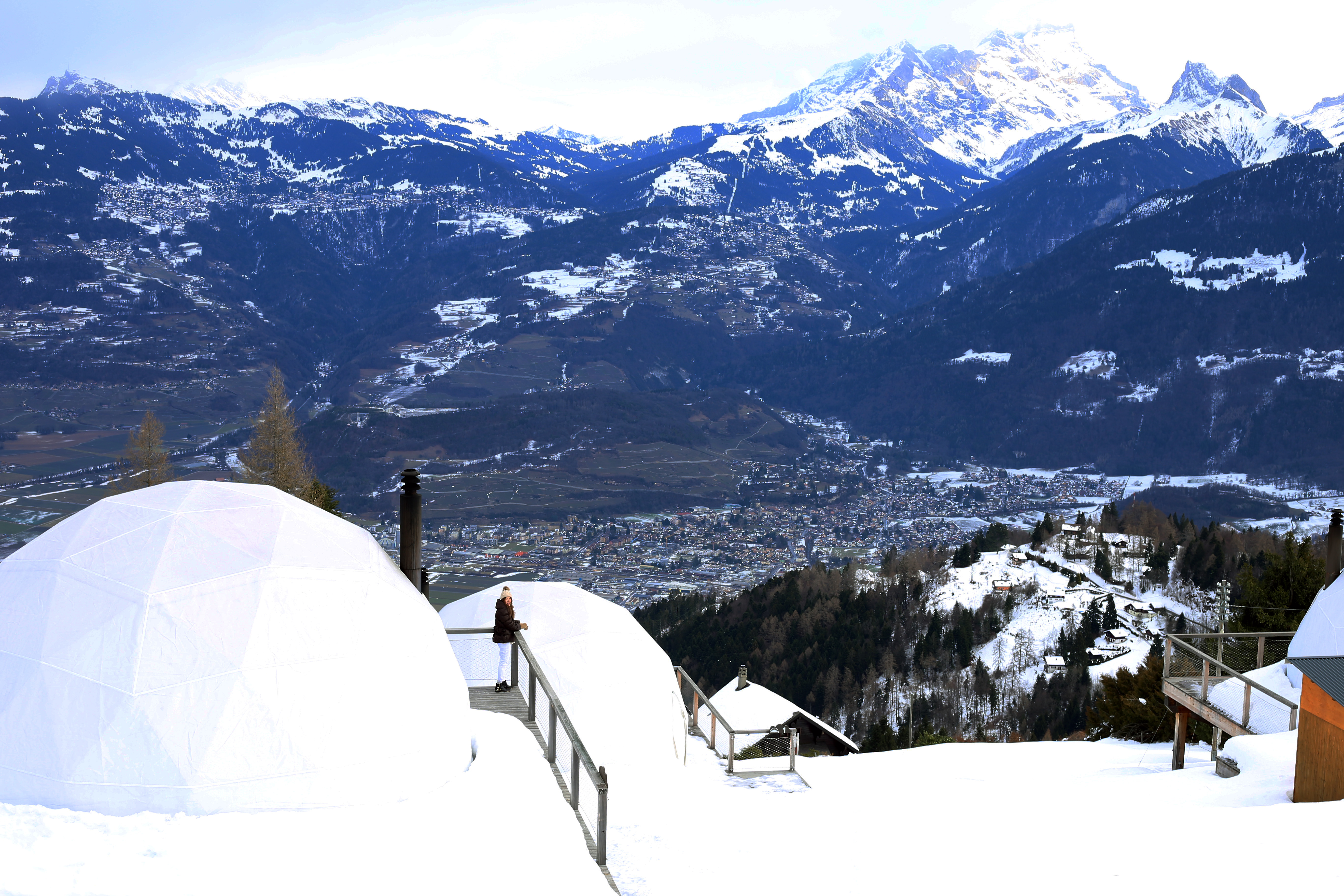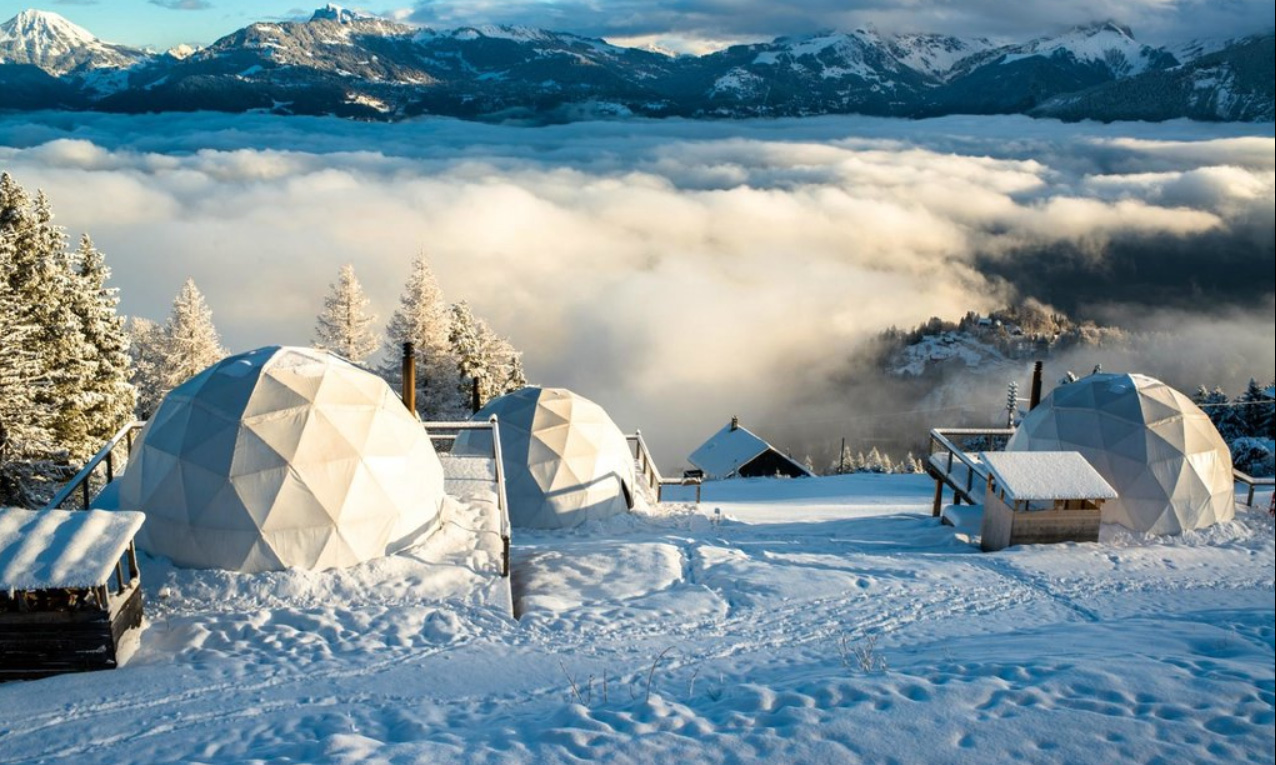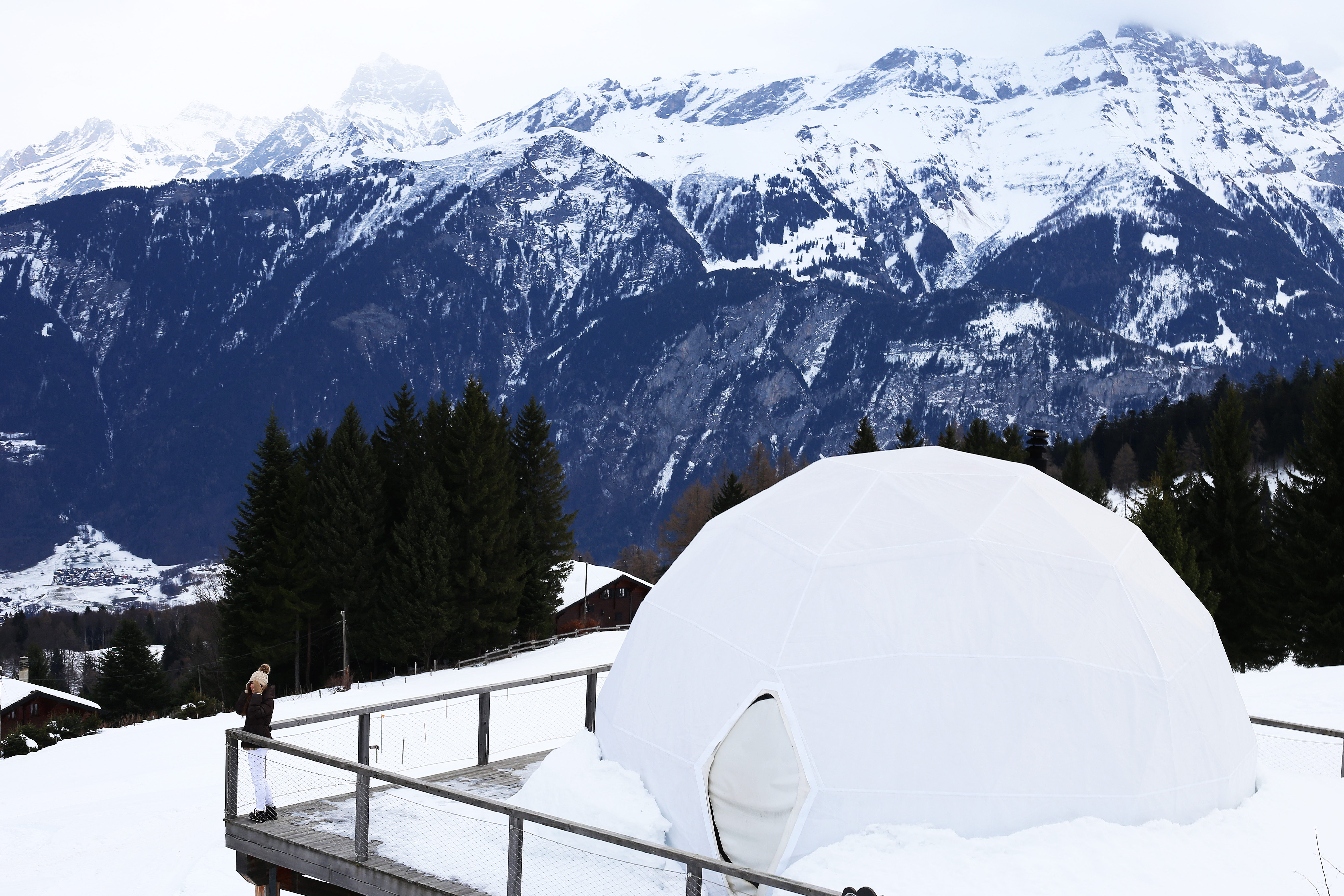 I'm so excited to feature not only a Swiss luxury hotel but an eco-conscious award-winning one at that! Located in Monthey, Switzerland the Whitepod Hotel combines Swiss alpine luxury & sustainability with 15 cozy igloo-shaped "pods" designed to run as much as possible on renewable energy and with little impact on the environment. They even have private ski slopes & a lift for guests, an on-site restaurant Les Cerniers, sauna, all kinds of snow equipment and amazing Alp views from each pod. I loved getting away from it all and enjoying the peace and quiet in this remote destination.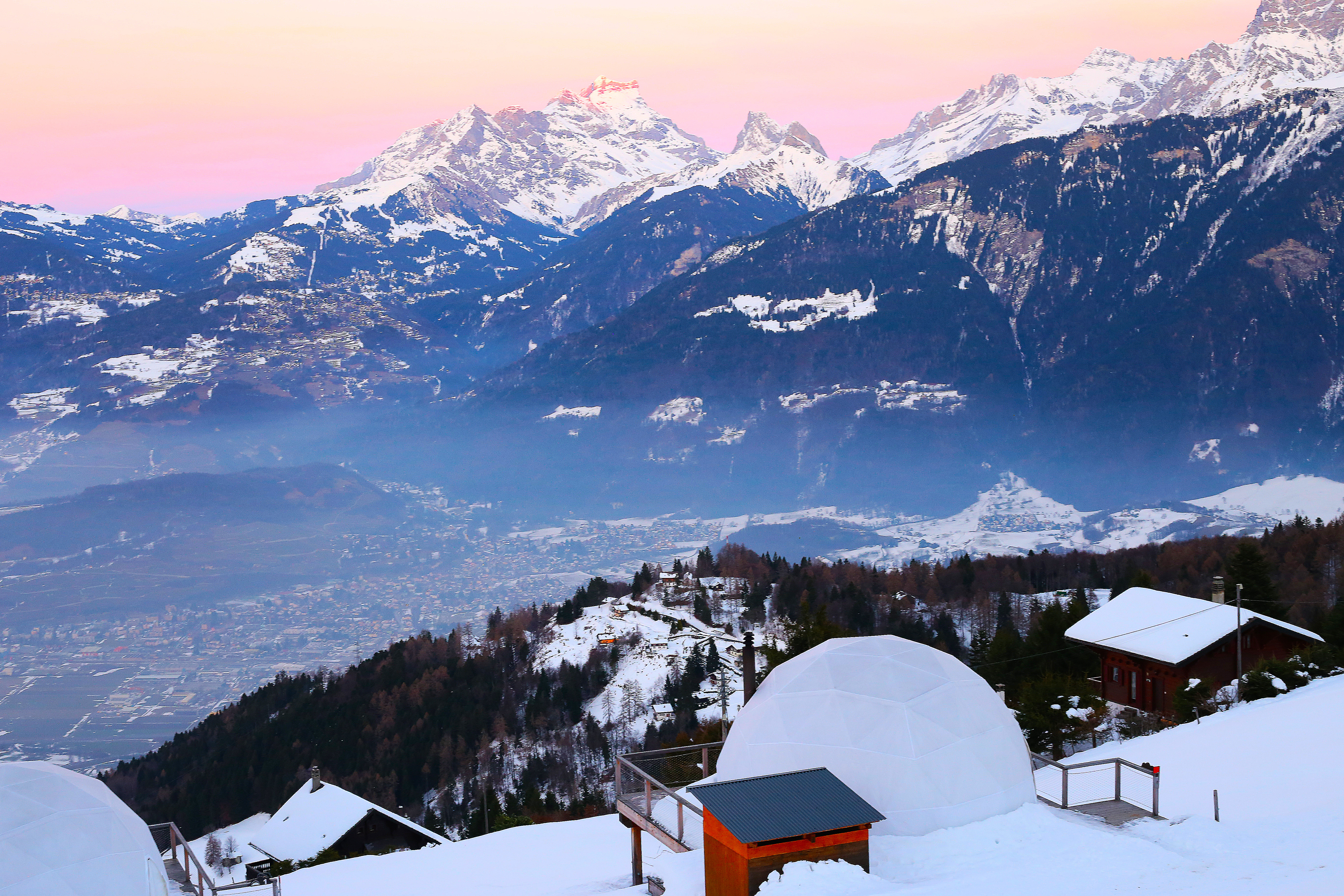 At check-in a friendly receptionist explained how the pods work and what activities they offer on site which include skiing, snowscooting, snowshoe hiking, dogsledding & more. Then I was handed a backpack with headlamps, map and other emergency equipment and walked about 15 minutes to pod lucky number 7.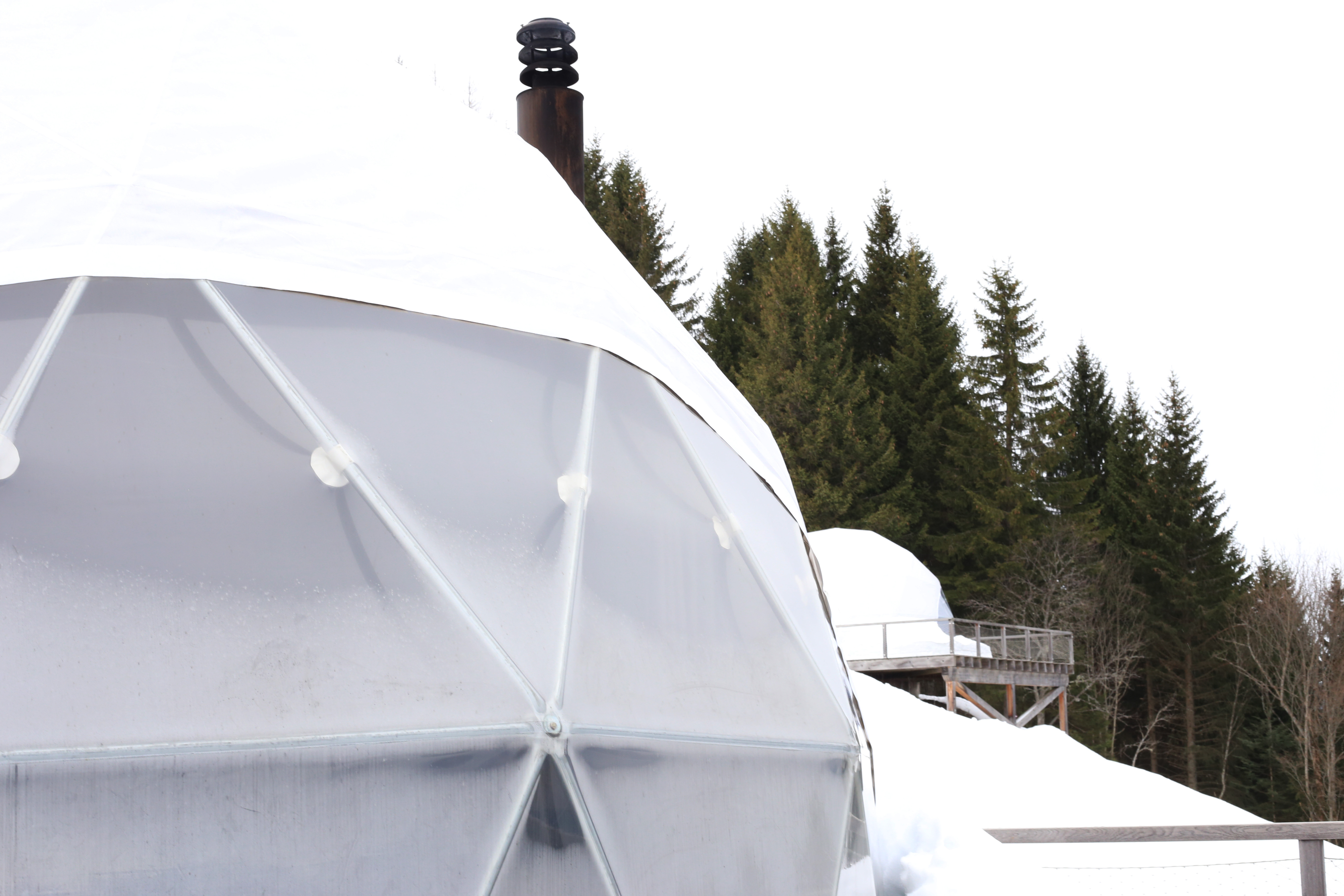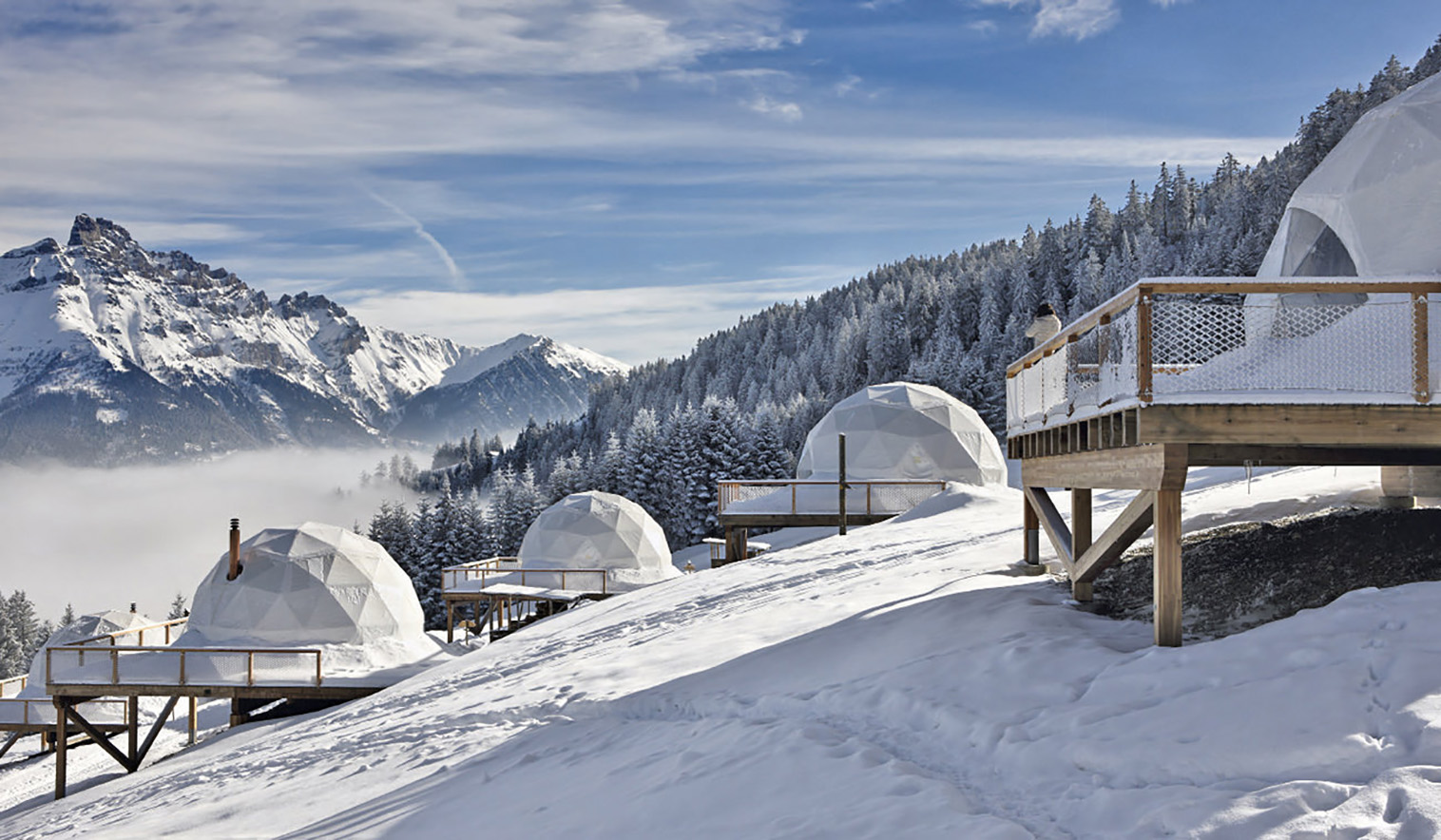 I then headed to the central chalet a few steps from my pod to enjoy the afternoon Tea Time. There were a variety of pastries, fruits & organic teas sylishly displayed and cozy couches to enjoy them on. I also discovered a "movie theater" room filled with bean bags and a large screen.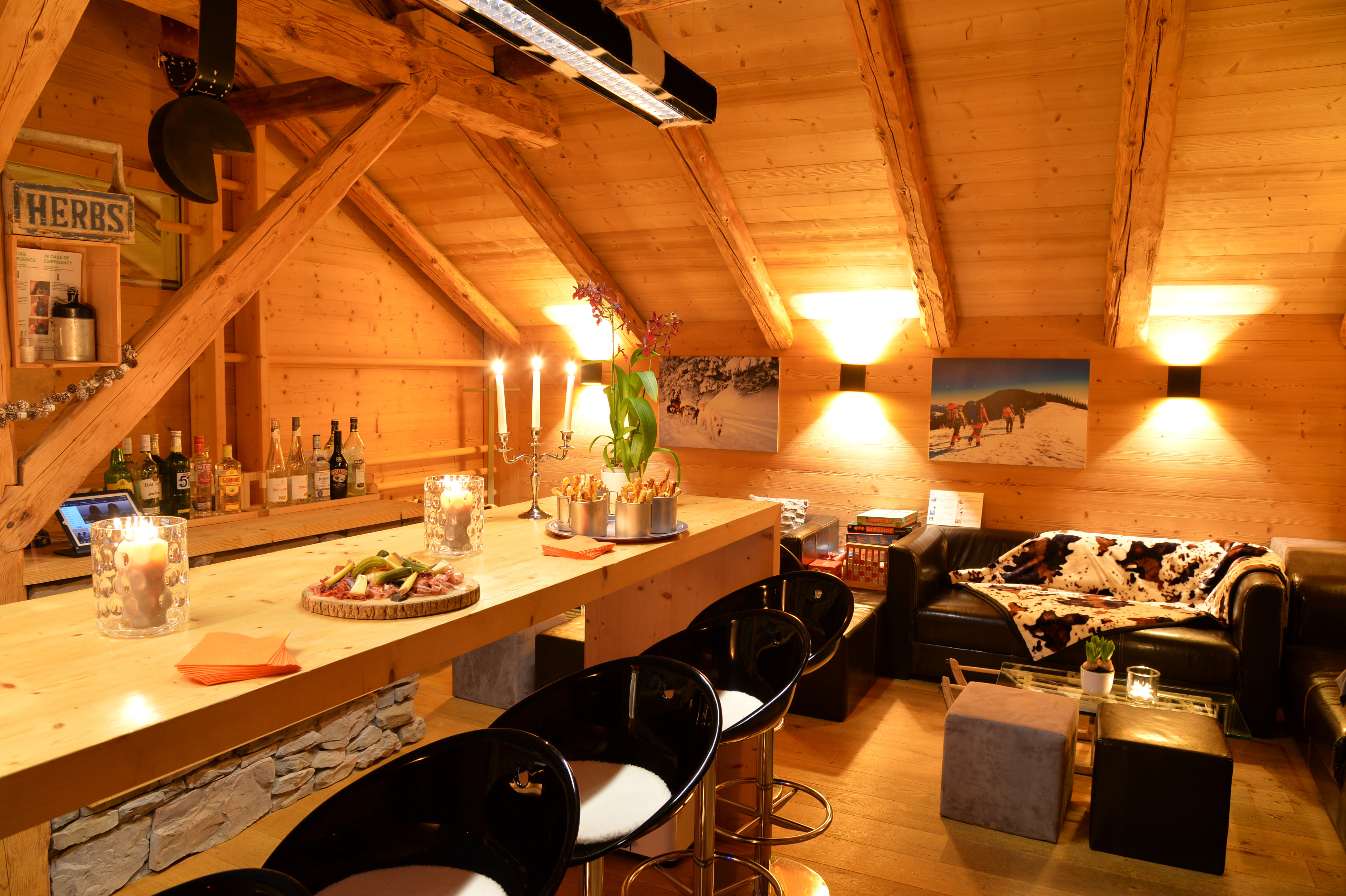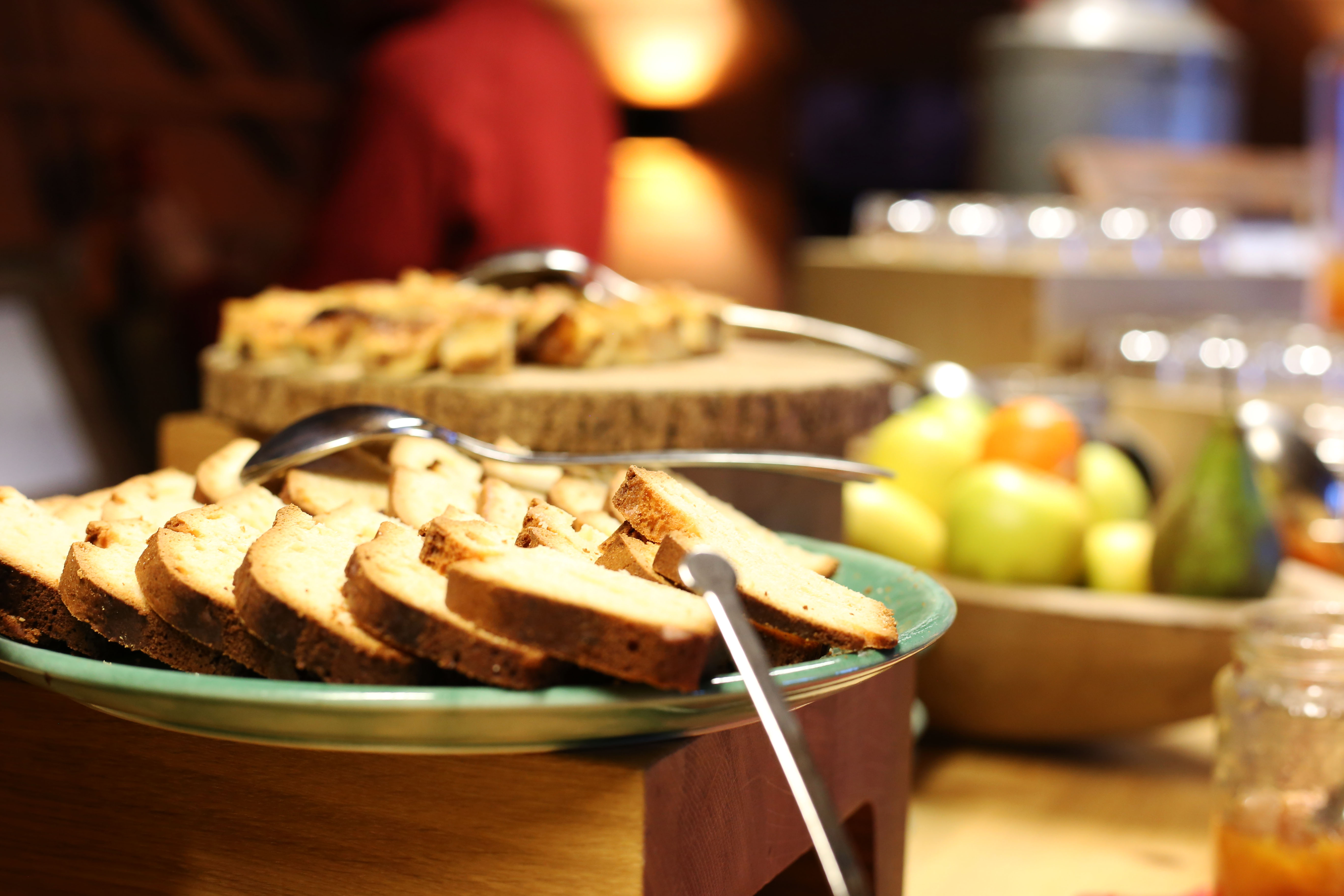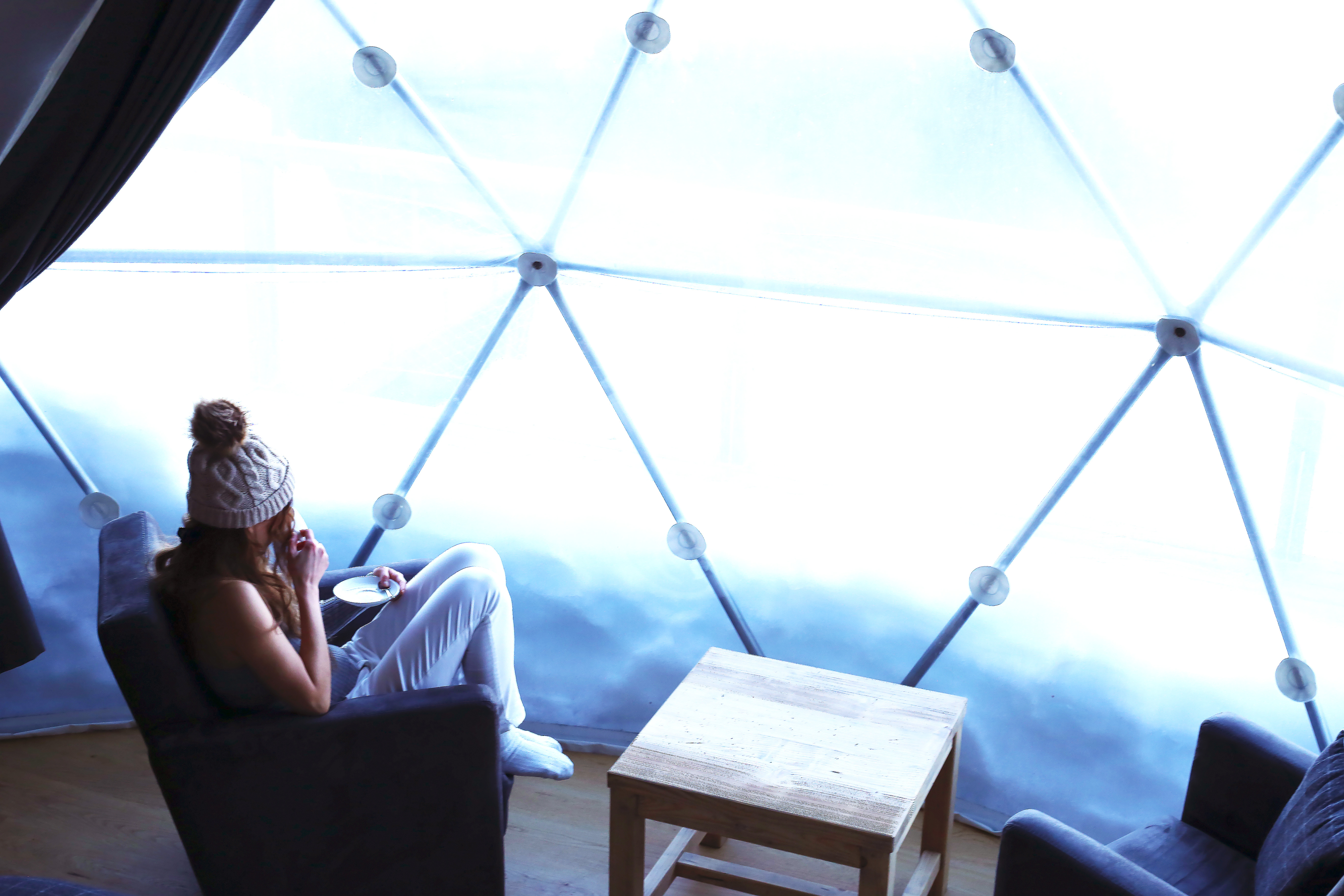 .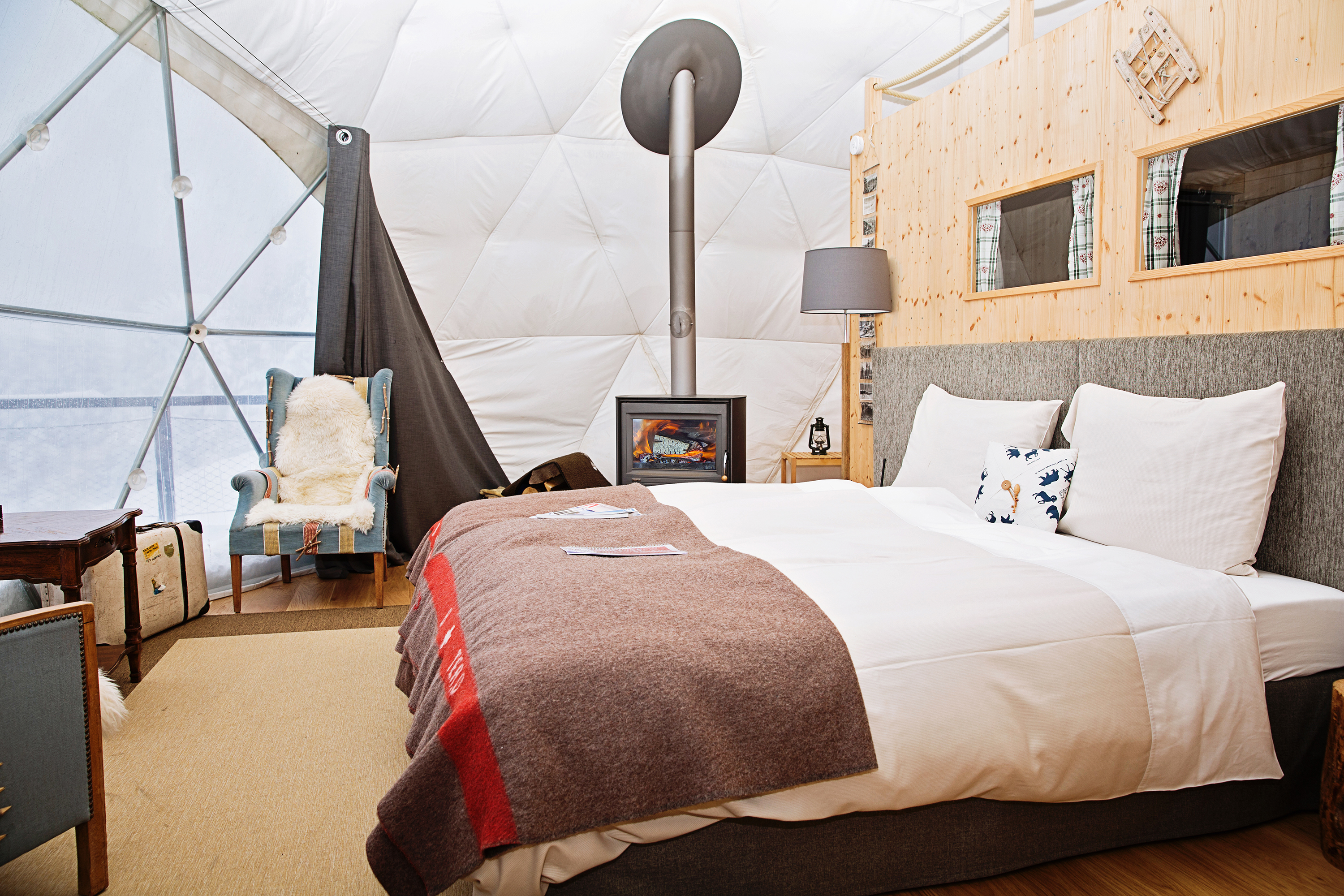 I stayed in a Deluxe Pod which features:
King Size bed
mezzanine with another bed
flat screen TV with Apple TV
Nespresso machines
WiFi
complimentary mini-bar
breakfast delivered
electrical outlets
heating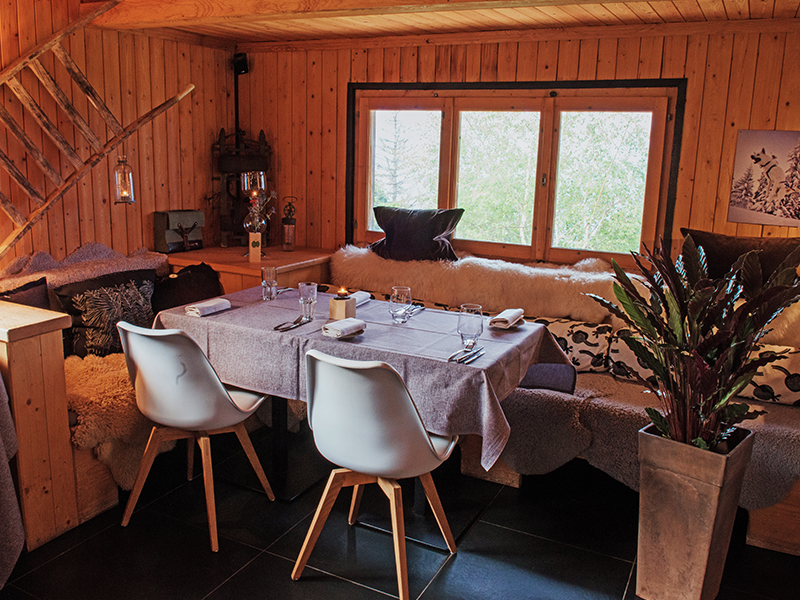 Whitepod's Restaurant Les Cerniers serves gourmet Swiss cuisine using locally sourced and fresh ingredients. The menu offers succuent meat & fish dishes as well as a variety of mountain specialties like Assiette Valaisanne and Swiss fondue.

The breakfast is simple yet high-quality and delicious. There's fresh pastries & bread, scrambled eggs, bacon, fruits, cold cuts, cereals, dried fruits & fresh orange juice.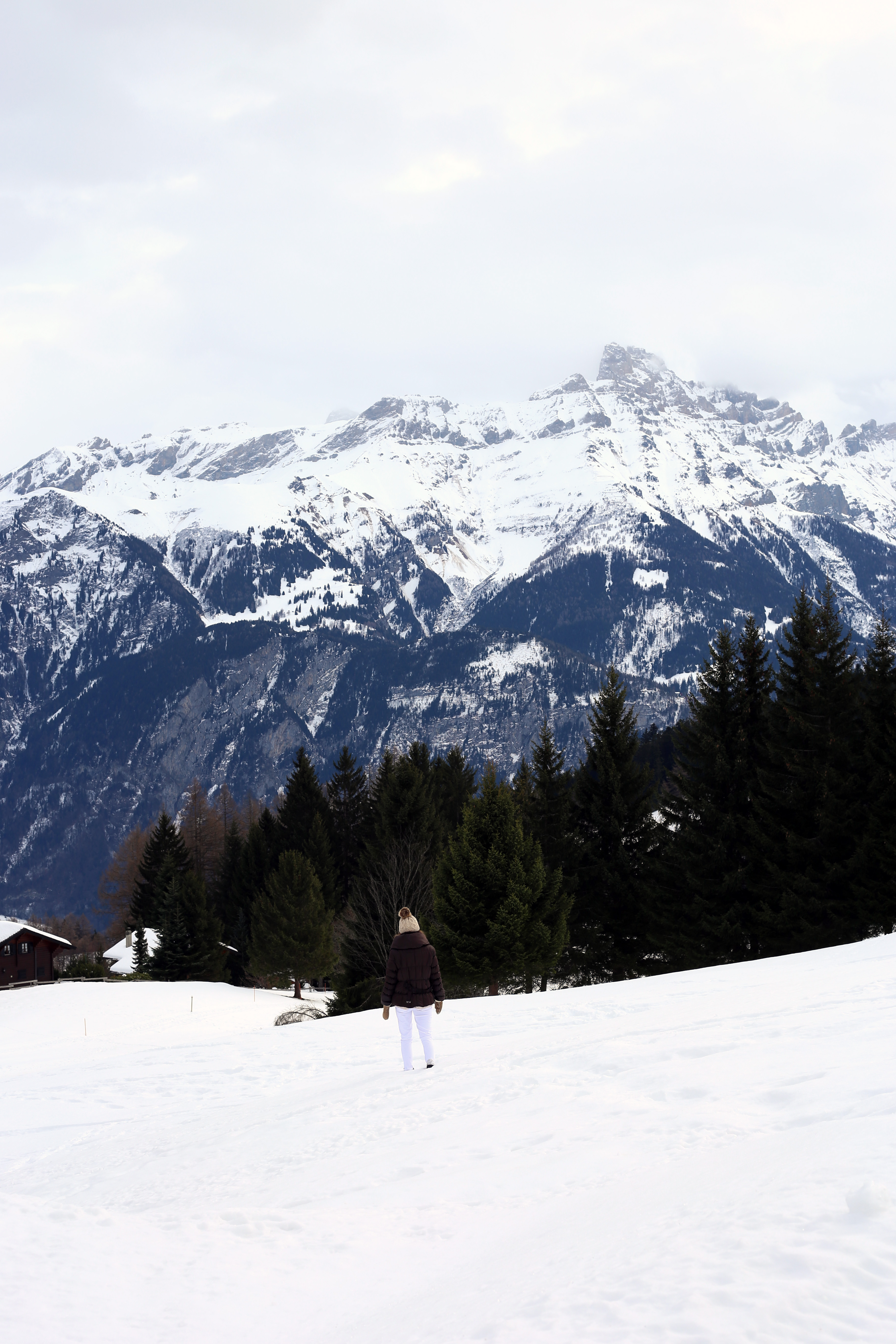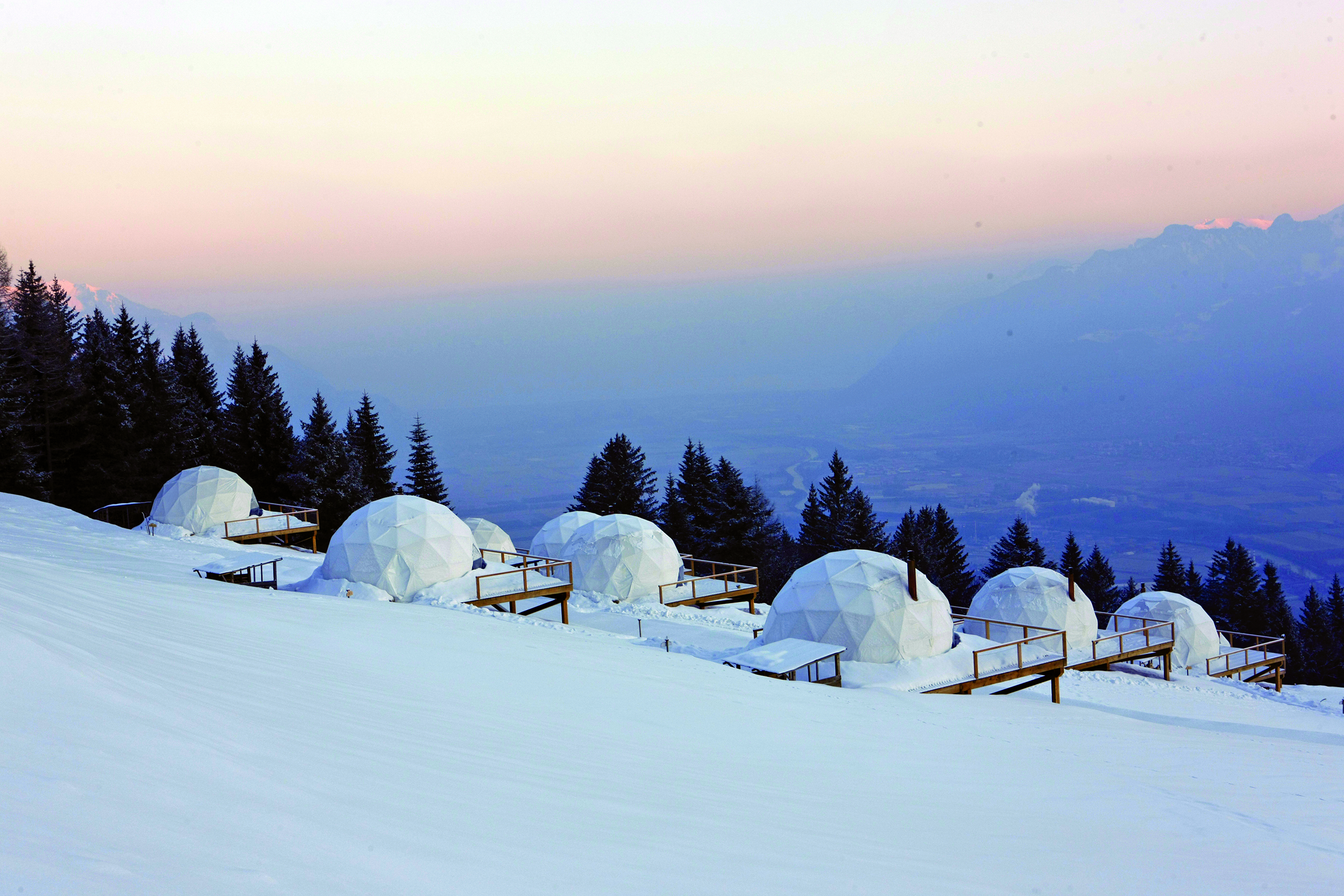 Whitepod also has 3 new pod suites, the Forest Suite, 007 Suite & Swiss Pod Suite, each stylishly decorated according to its theme.
i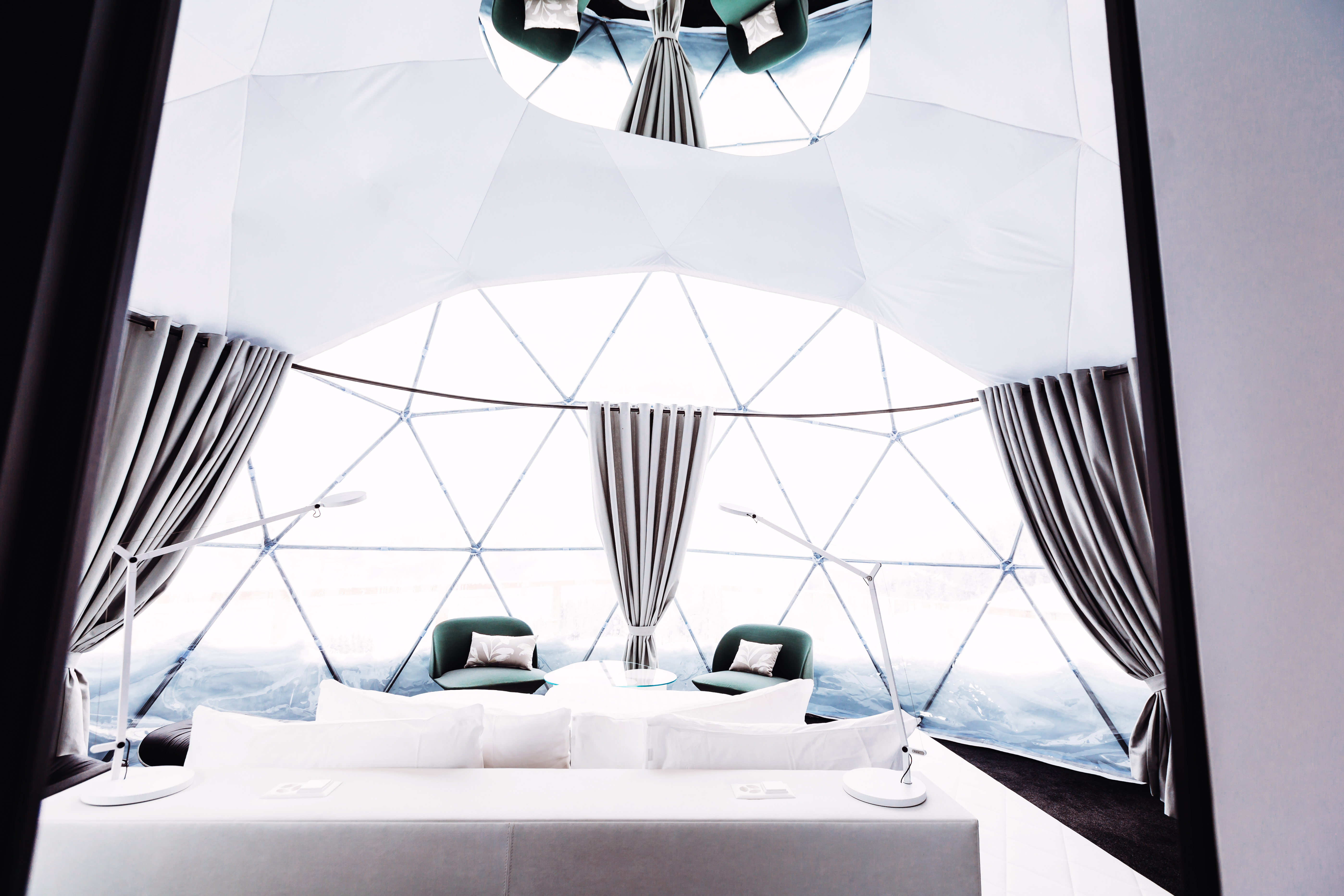 I loved being able to take a luxury vacation while also being mindful of my ecological footprint by staying at Whitepod. I hope that more and more hotels will take this direction as the resource consumption and waste produced by the hospitality industry is substantial. While Whtepod does not have a rating I would personally give it 5 stars as it had a level of service and quality found at traditional 5-star hotels. The staff went out of their way to make my stay as comfortable as possible, which is no easy feat as the pods are a 20-min walk from reception.
I also included shots of the organic bauty products I brought along. The lighting at this altitude is amazing – perfect for a photoshoot!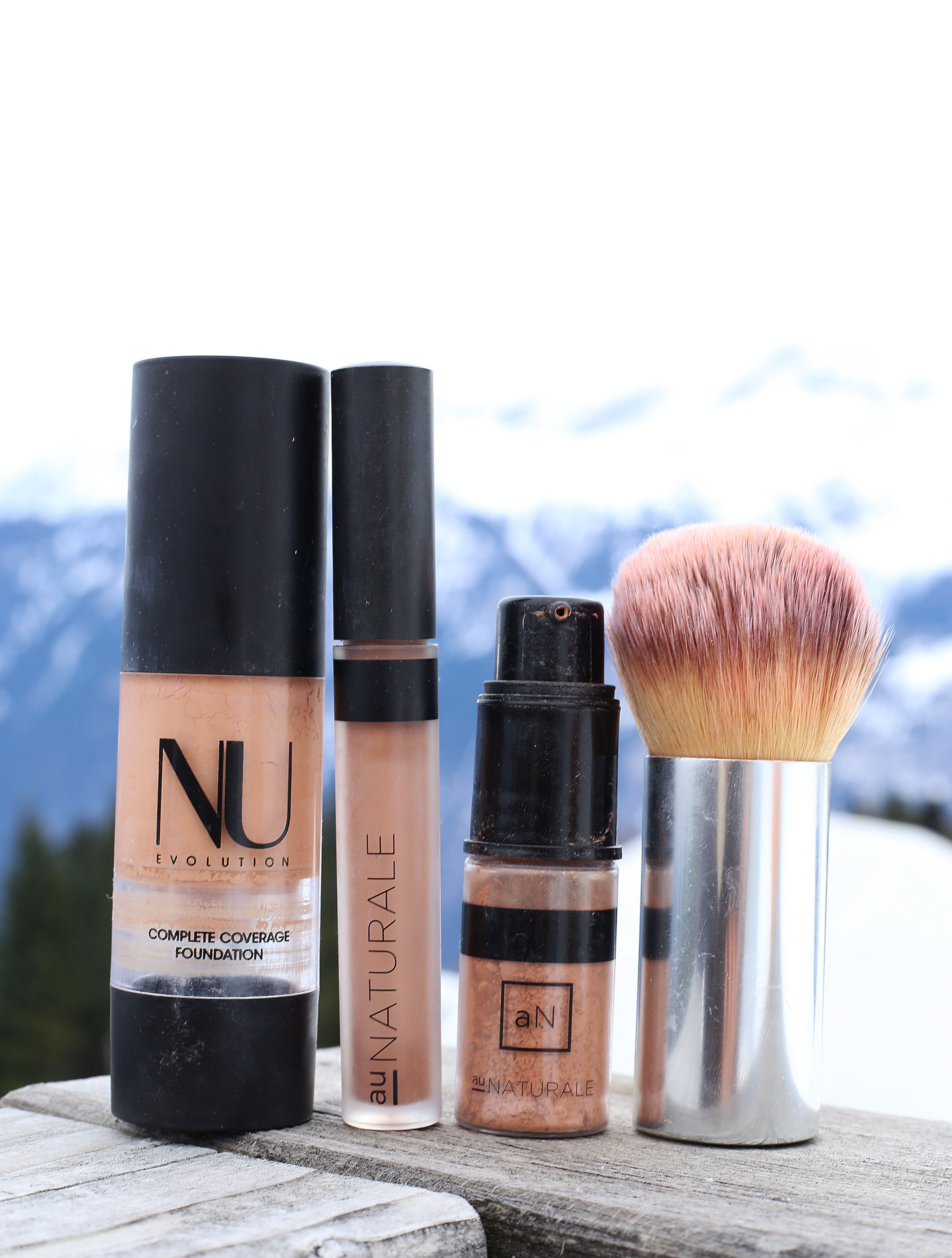 NU Evolution Complete Coverage Foundation – code ORGANICBEAUTYLOVER saves 15%
Au Naturale Lip Su/stain in Camel
Au Naturale Powder Bronzer in Kissed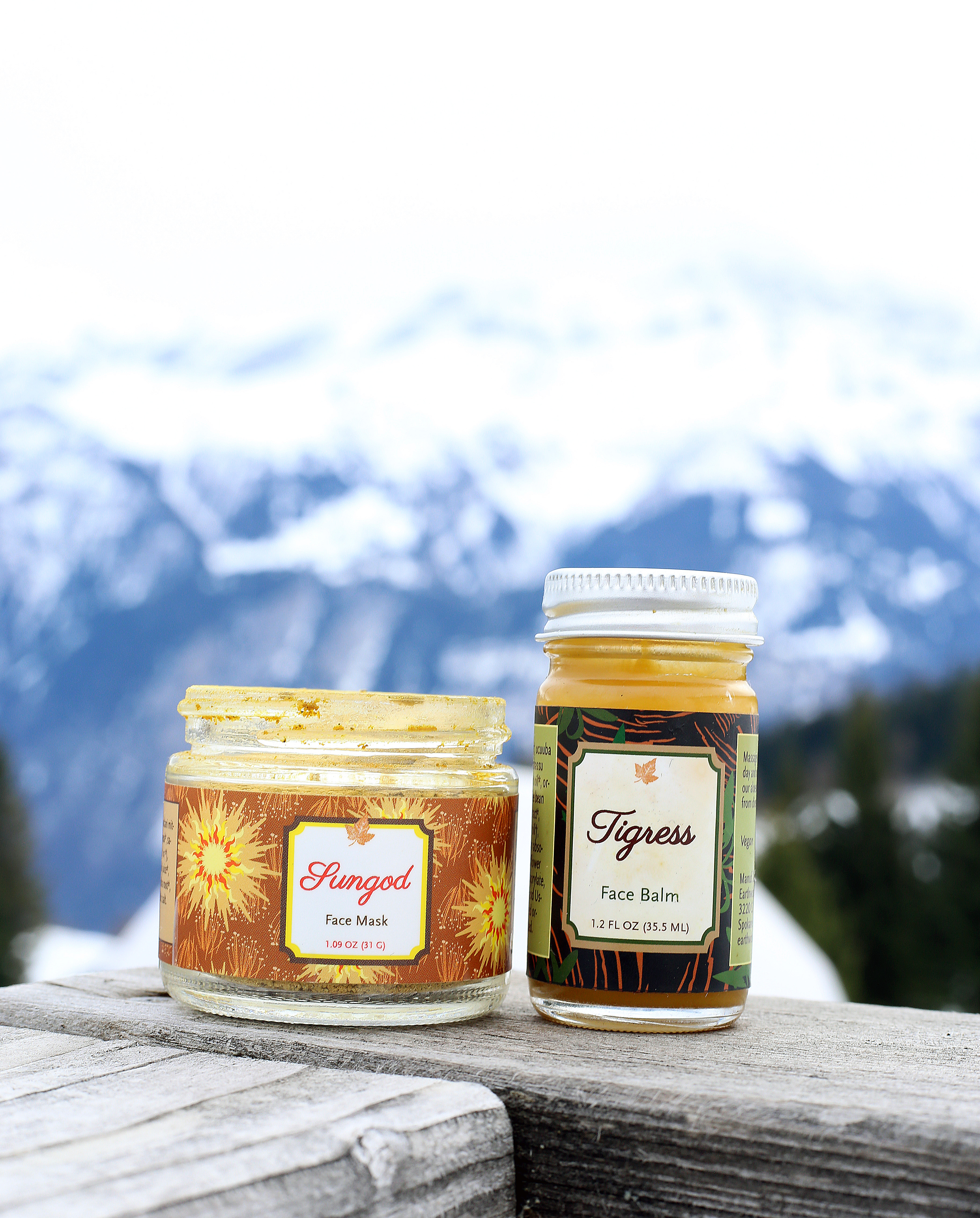 Earthwise Beauty Sungod Mask
Earthwise Beauty Tigress Face Balm
code OBL saves 15%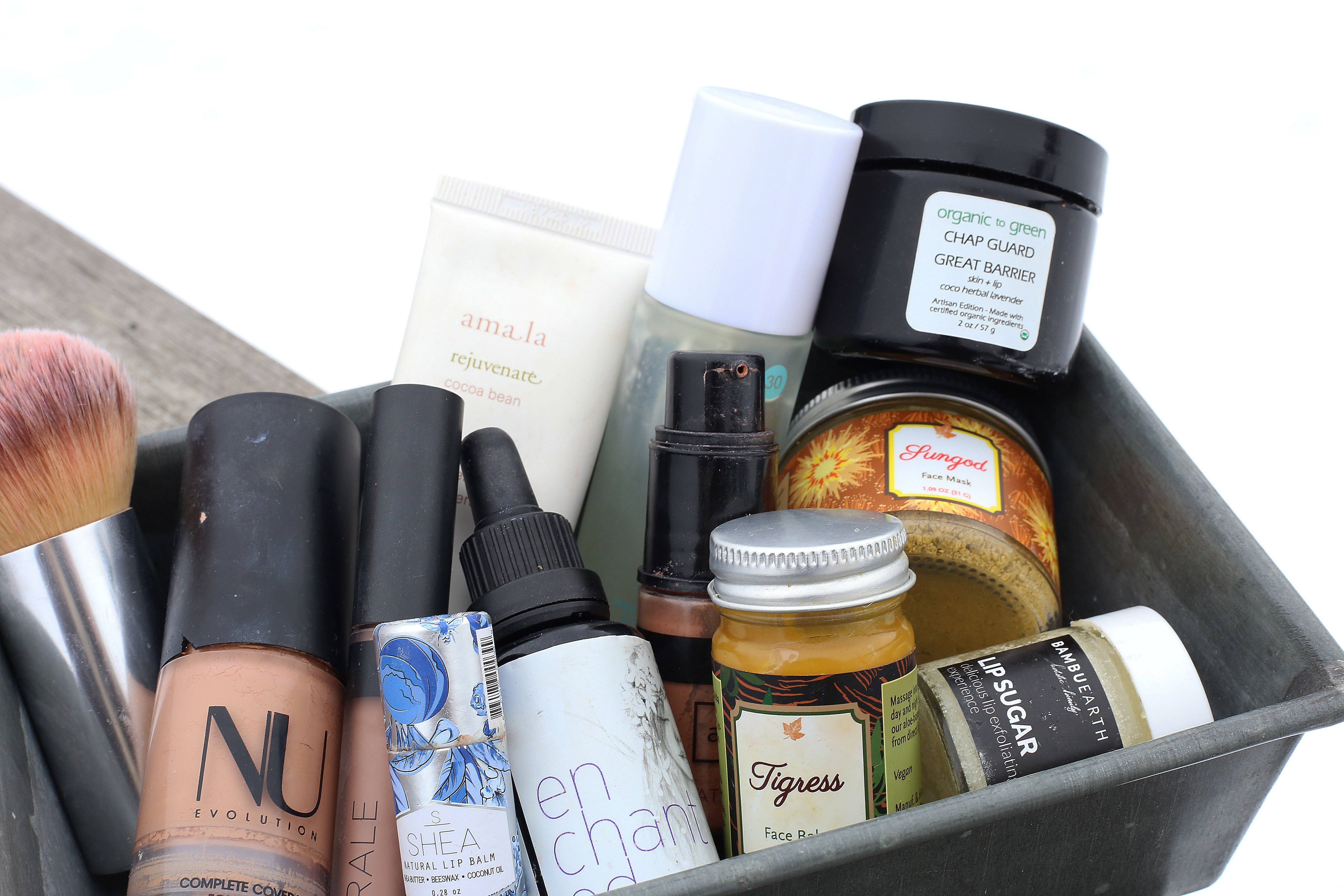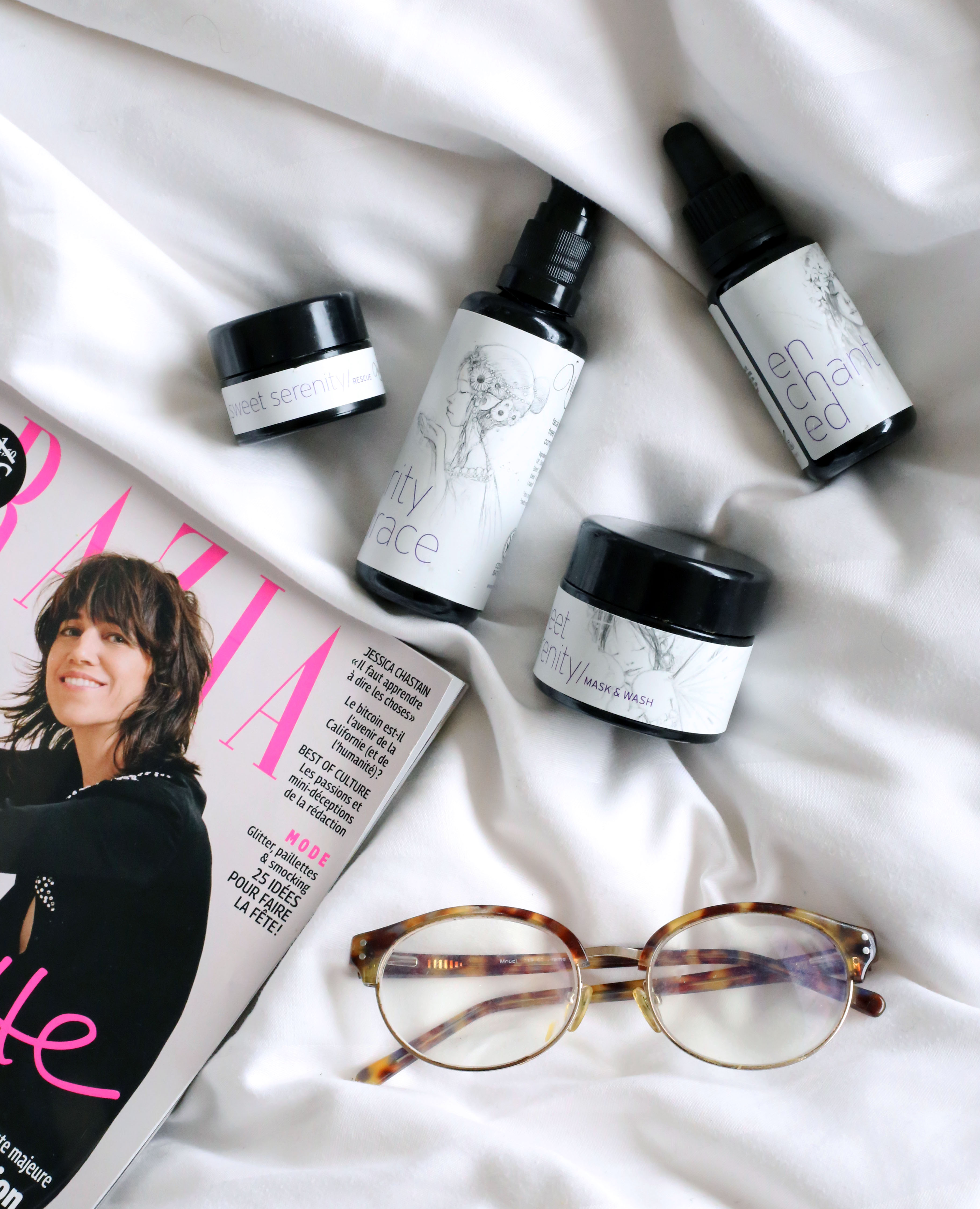 Max and Me Sweet Serenity Collection
Max and Me Purity & Grace Oil Cleanser
Max and Me Enchanted Face Oil
Thank you Whitepod Hotel for making my Christmas special!