Falkensteiner Resort Capo Boi in Sardinia (Hotel Review)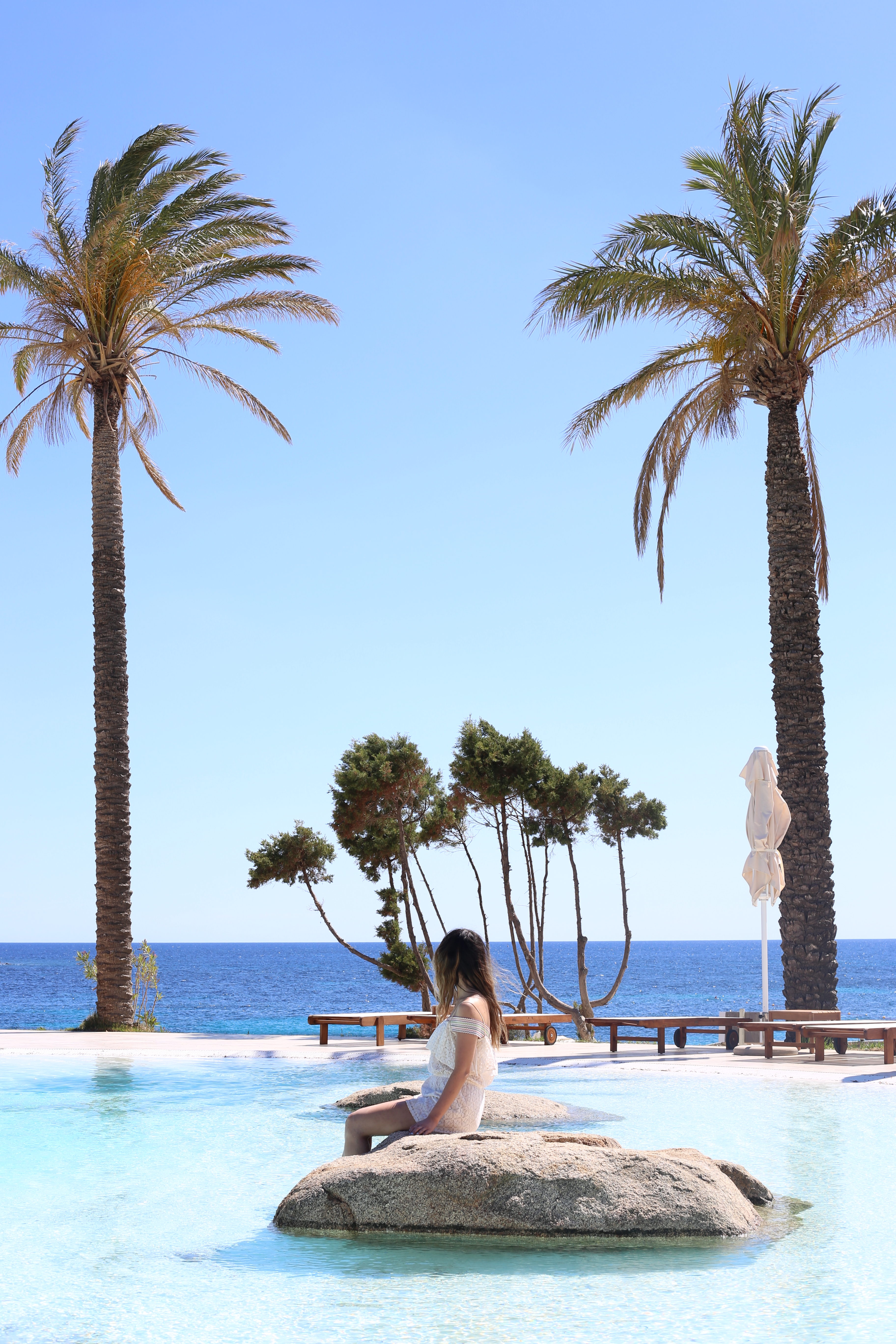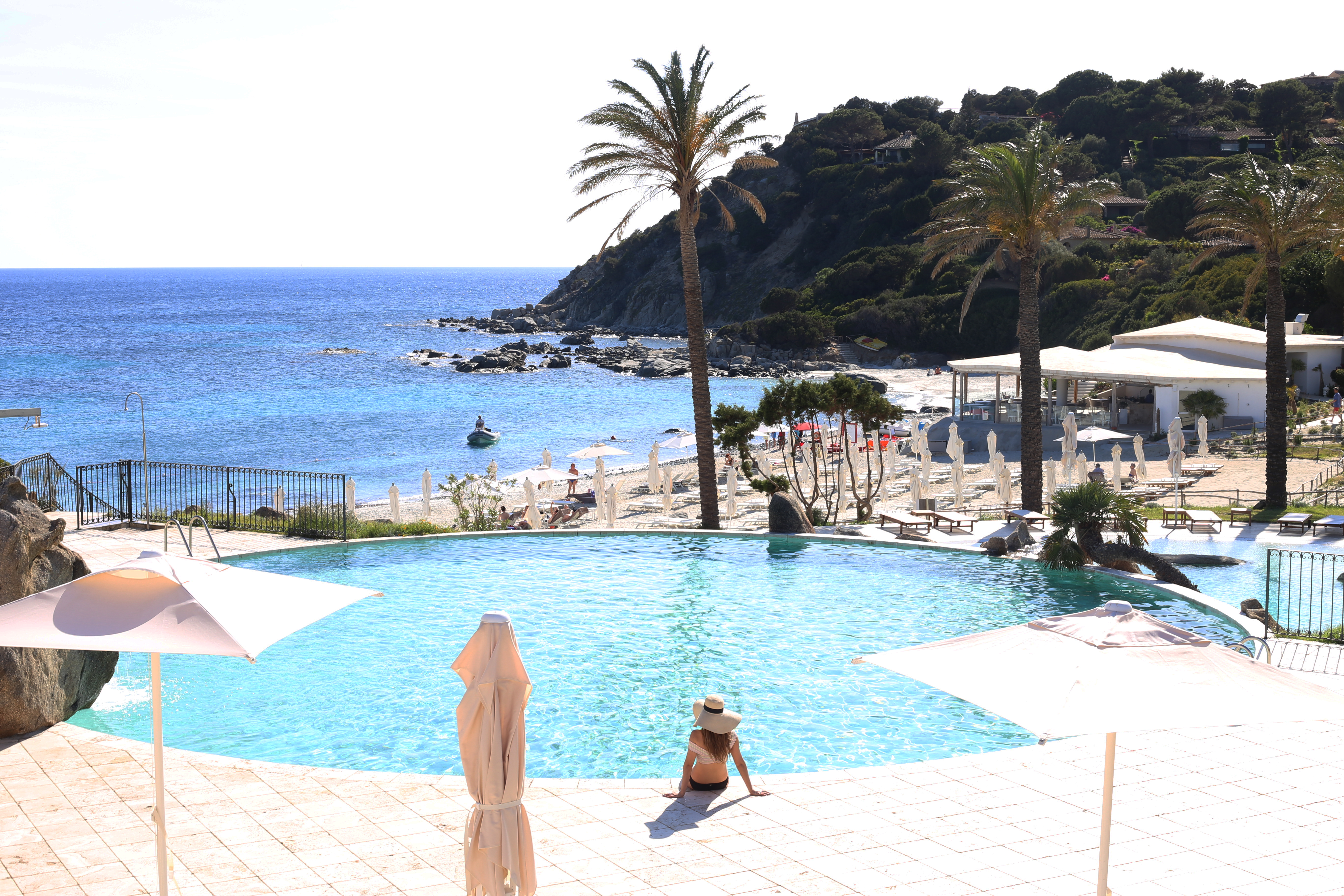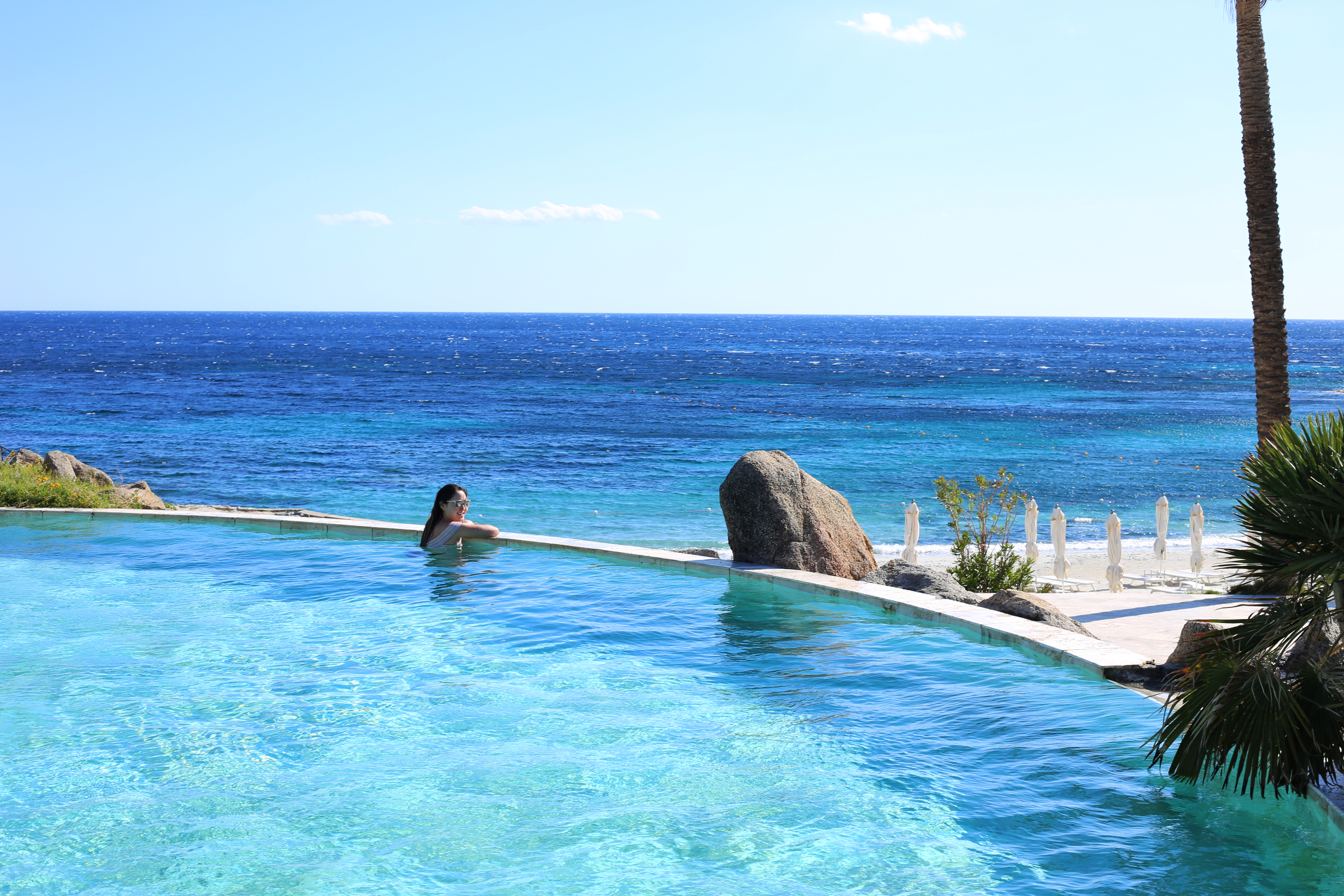 After driving 4 hours from the northern tip of Sardinia to the southern tip, we arrived at Falkensteiner Resort Capo Boi, a family hotel set on a conservation area with its own private sandy bay, a spectacular  double-tiered infinity pool with breathtaking Capo Carbonara Bay views and five-star amenities. They also offer a decadent dinner buffet complimentary each night, activities such as snorkelling, stand-up paddle boarding and tennis on site, kids play areas & much more. You basically never feel the need to venture out of the resort while on holiday.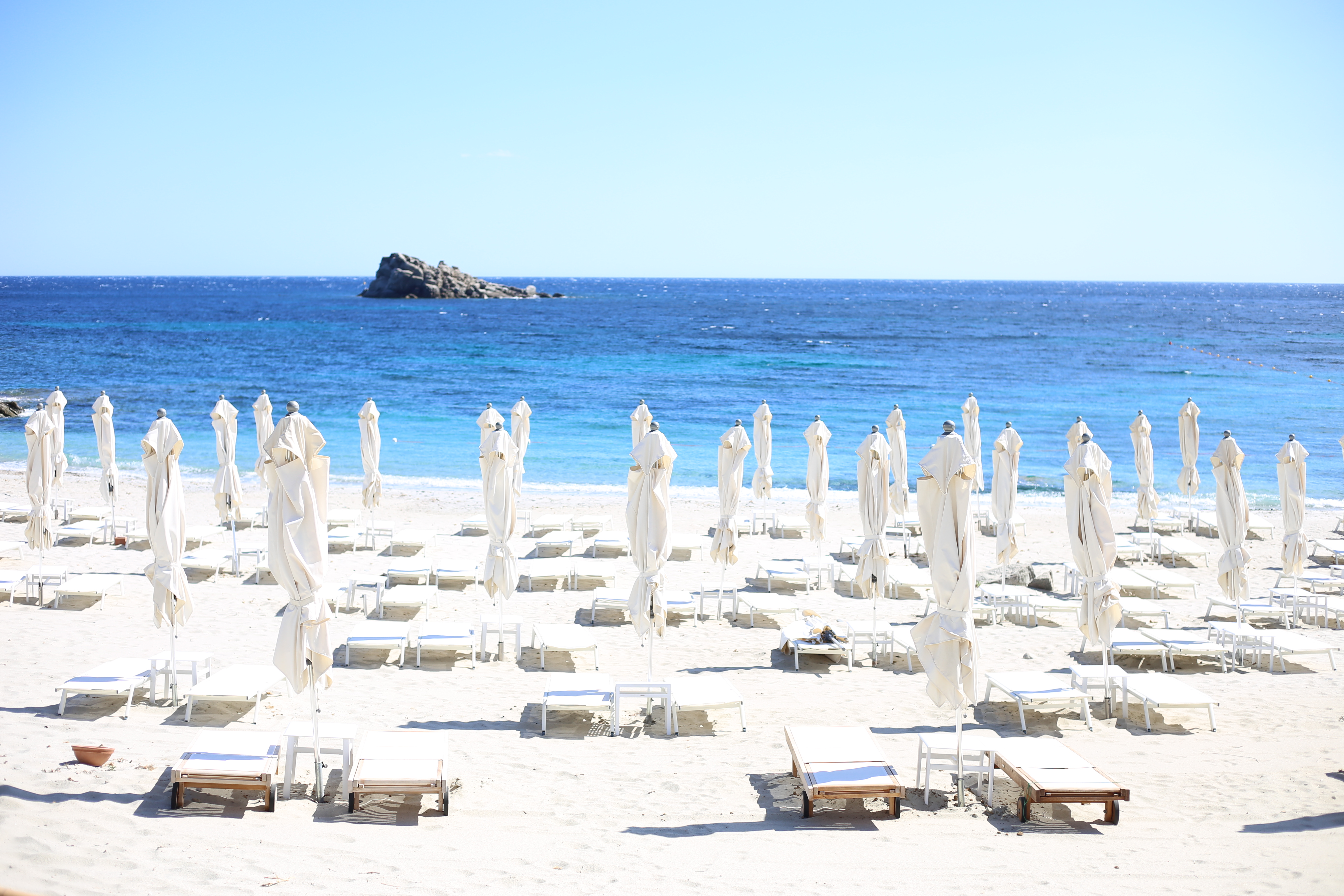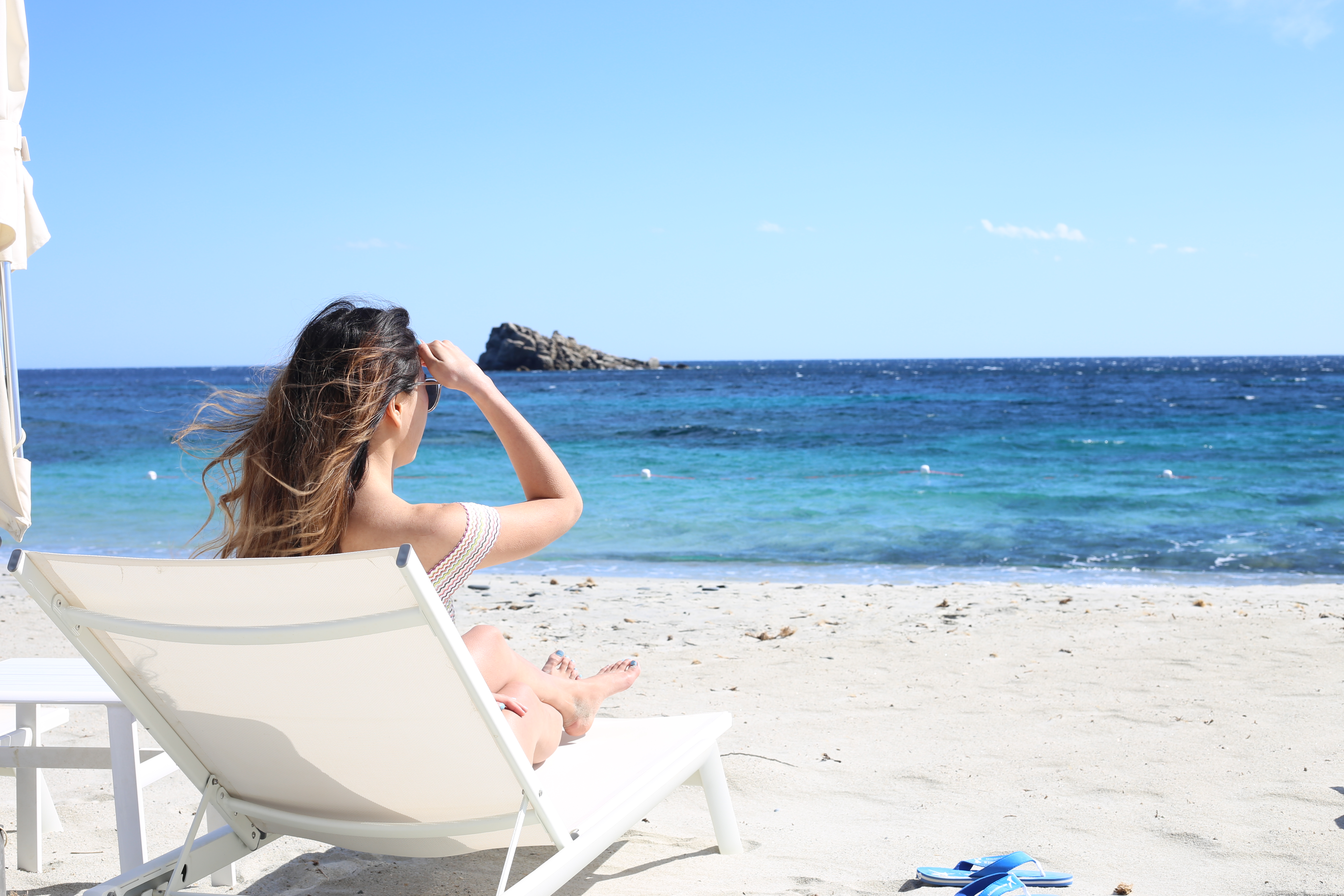 The beach at Capo Boi. The entire marina area is protected and behind the beach bar are aloe plants that can be used to refresh yourself on hot days.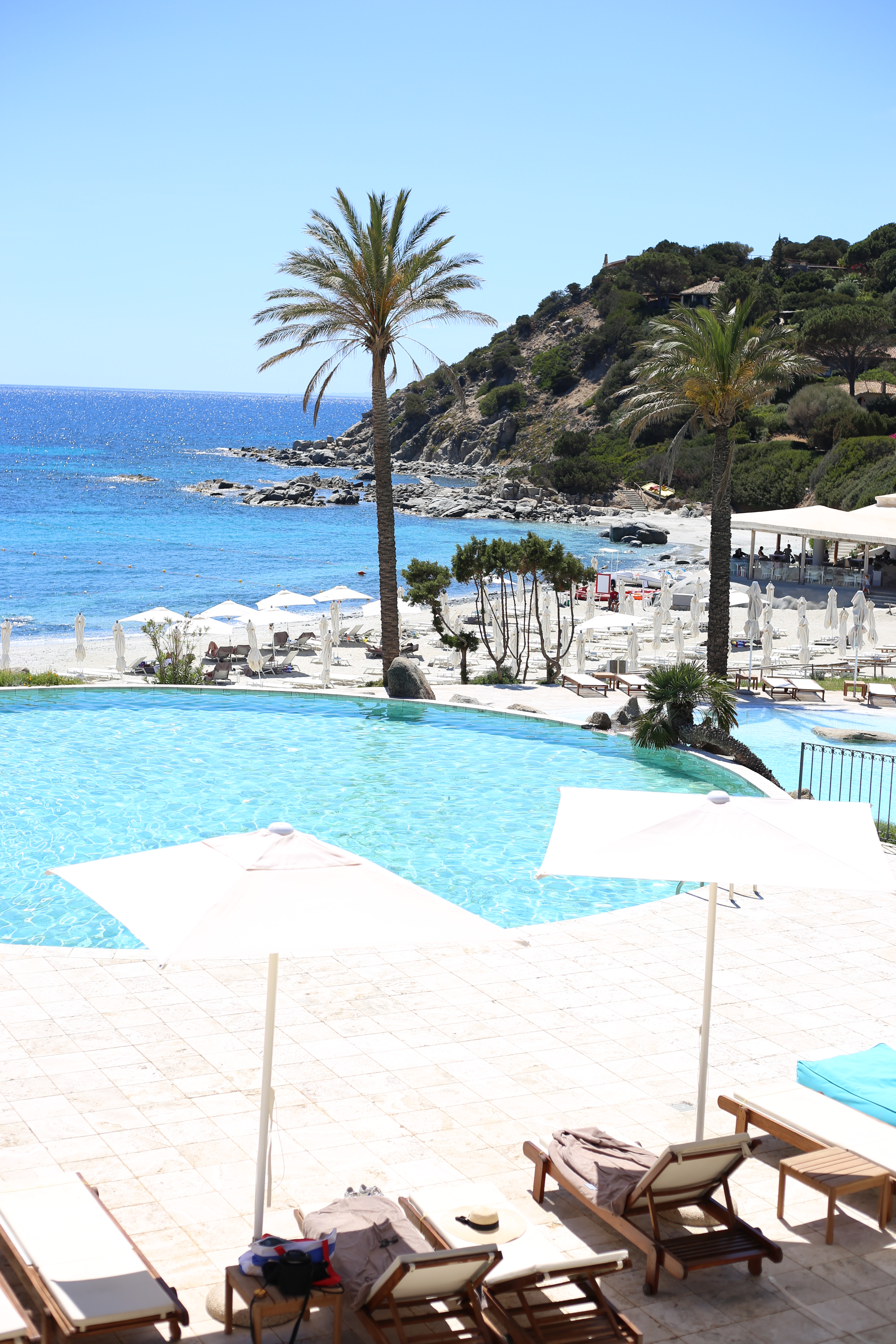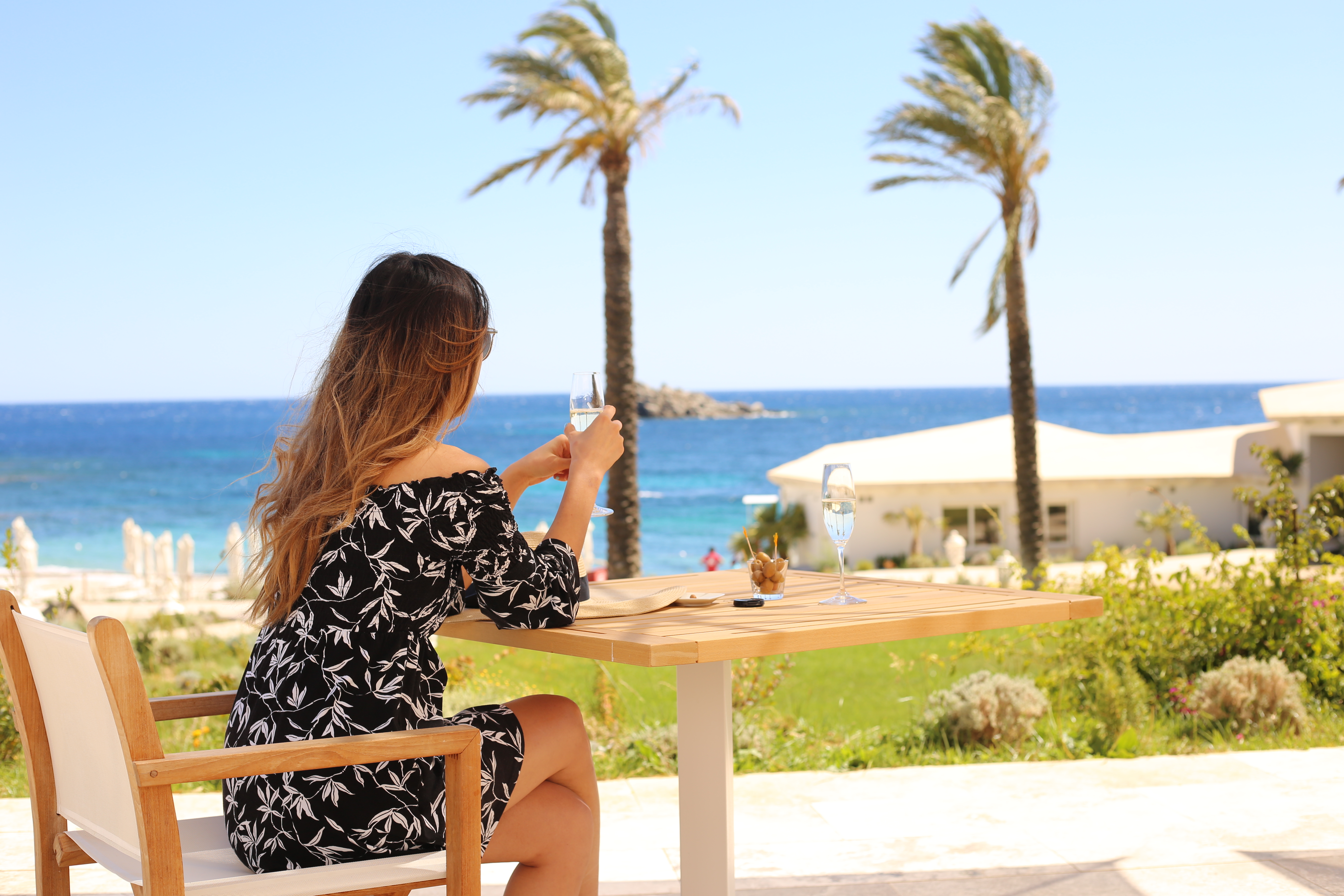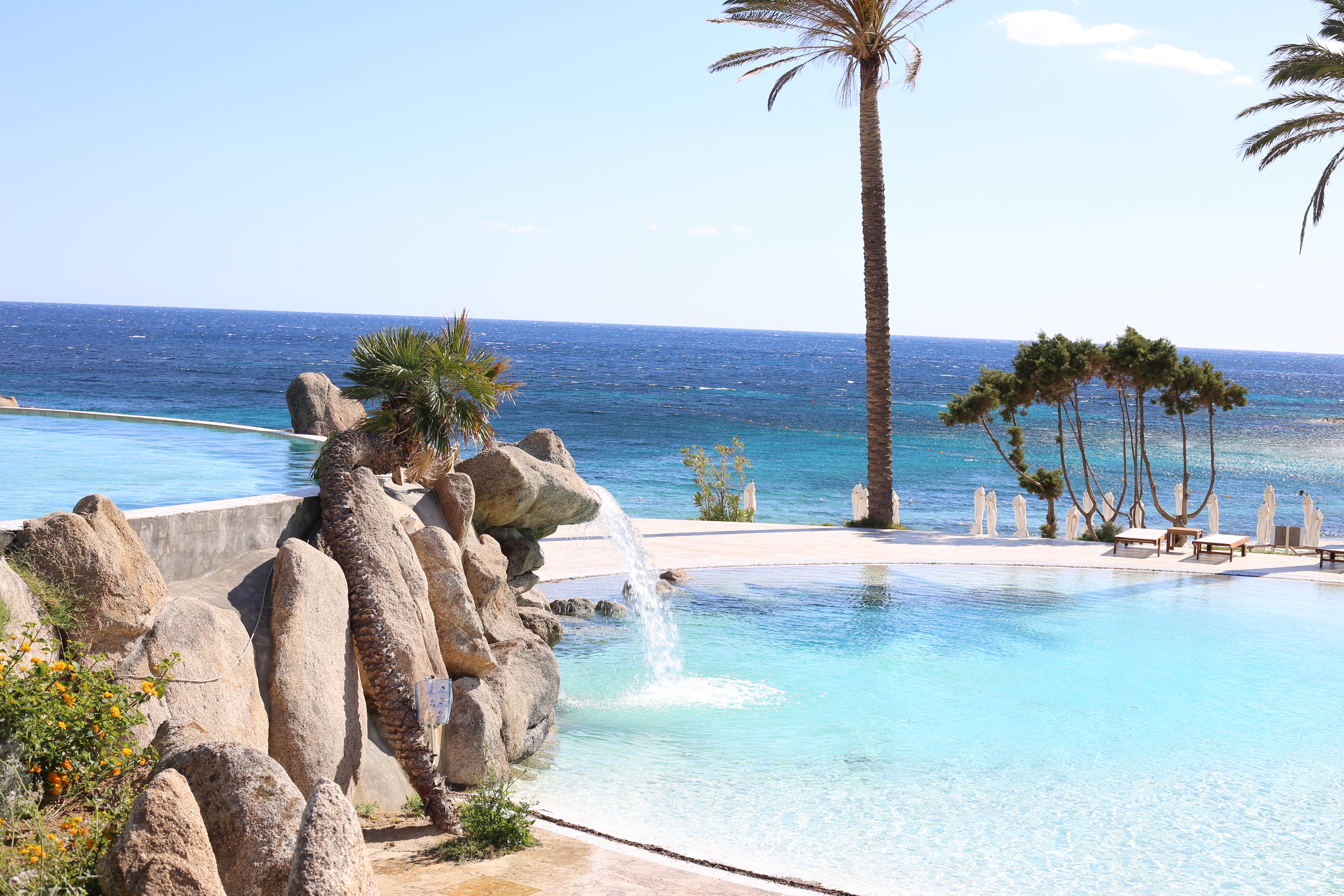 The magnificent infinity pools that overlook the sea. I could not get enough of these pools or this view. As it was May we mostly had the pools to ourselves and occasionally 1 or 2 other couples would come lie out. I imagine the scene gets busier during the actual summer months. The weather was just perfect, toasty warm yet not scorching.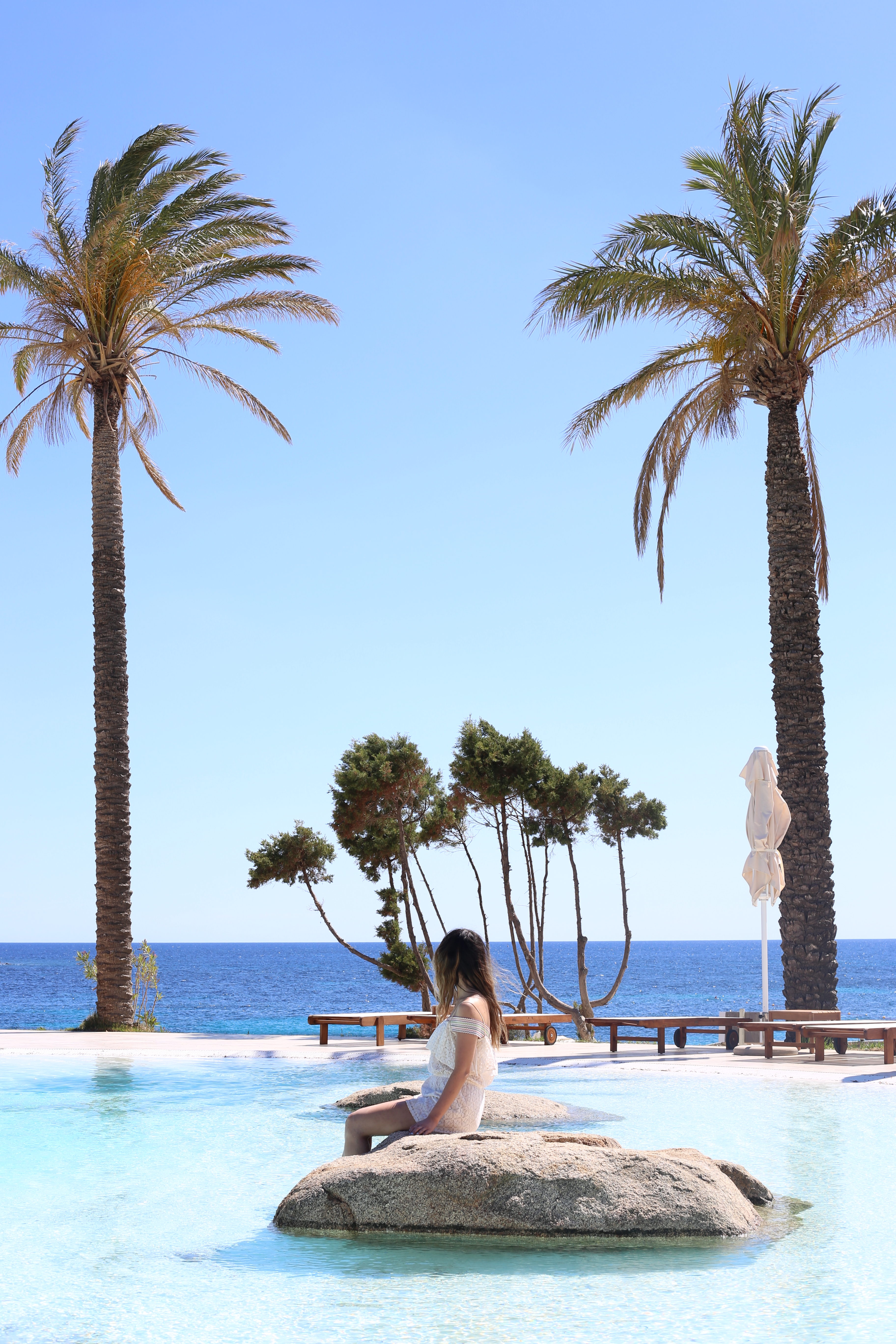 The top deck infinity pool is quite deep while the lower deck is very shallow. Both have natural rock waterfalls which provide a therapeutic sound effect.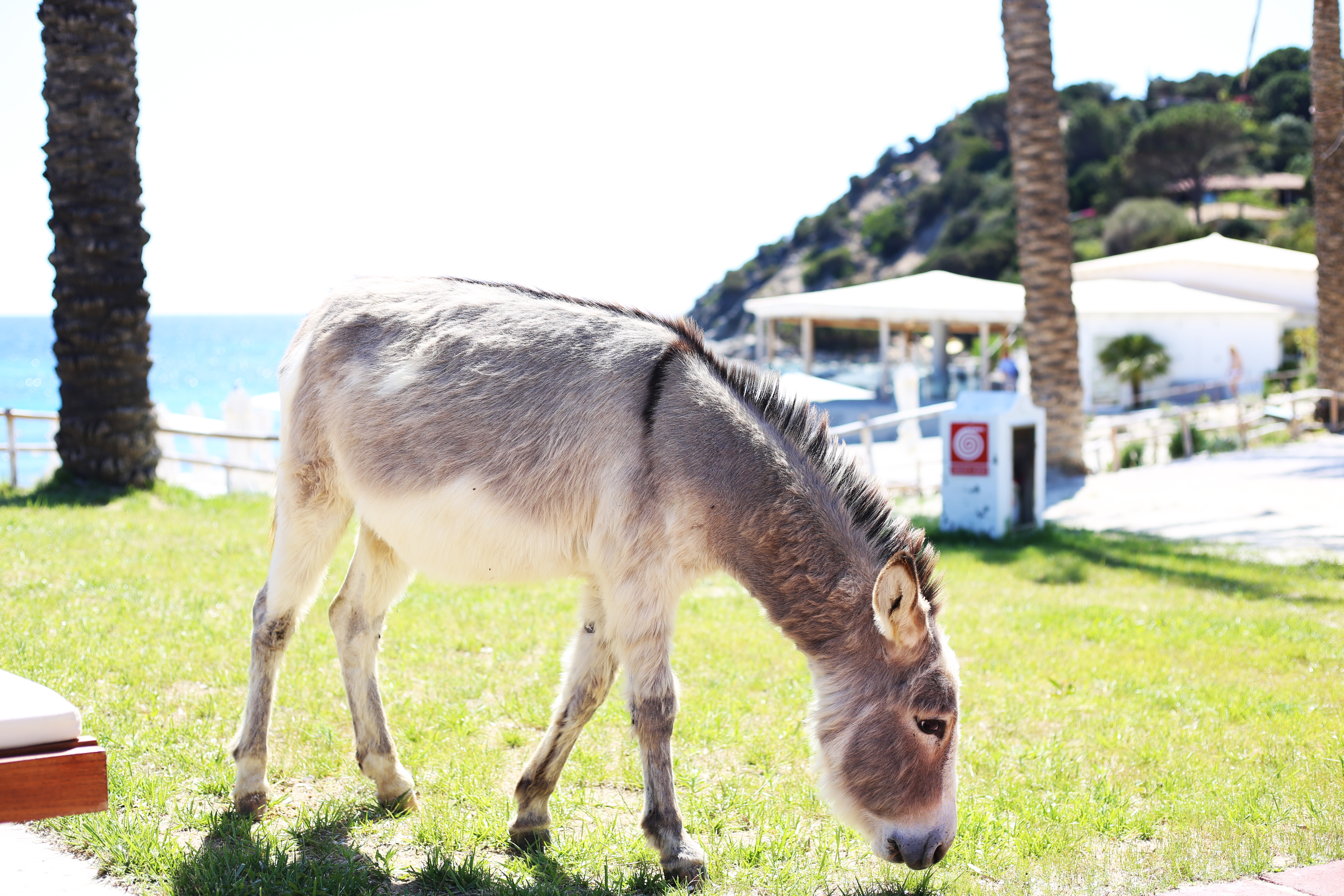 The resort is also home to Angelino the donkey, who roams the property munching on grass and being patient as you pet him.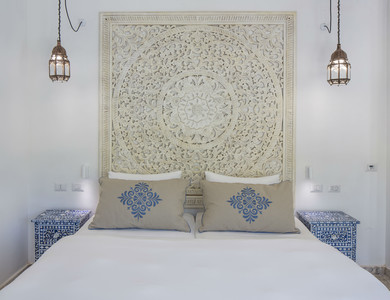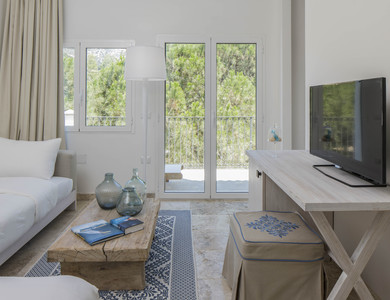 I packed a bunch of natural and organic sunscreens from Raw Elements Organics, COOLA Suncare & Soleil Toujours to keep my skin protected without any harsh chemicals. My skin stayed burn free throughout my vacation thanks to these top quality products.
Pictured are some of the luxury organic beauty products I brought along this trip: Vapour Beauty Luminous Foundation, Hannes Dottir Mineral Elixir from Cotanova Online Shop,  UMA Oils Total Rejuvenation Face Night, Earthwise Beauty Carrot a Day Serum, 100 Percent Pure Gemmed Luminizer, Marin Bee Honey Butter, COOLA SPF 30 BB Cream, Raw Elements Organics SPF 30 sunscreen & Phonetic Computer Eyewear (discount code OBL10 saves at checkout)
The room at Falkensteiner Capo Boi is set up like a suite with a beautiful Mediterranean-style living room separated from the bedroom by sliding panel doors, a marble bathroom, and a spacious outdoor terrace complete with a transat and table/chairs. They not only offer 5-star room amenities but also hotel flip flops and beach bag, which neither of us had packed from home.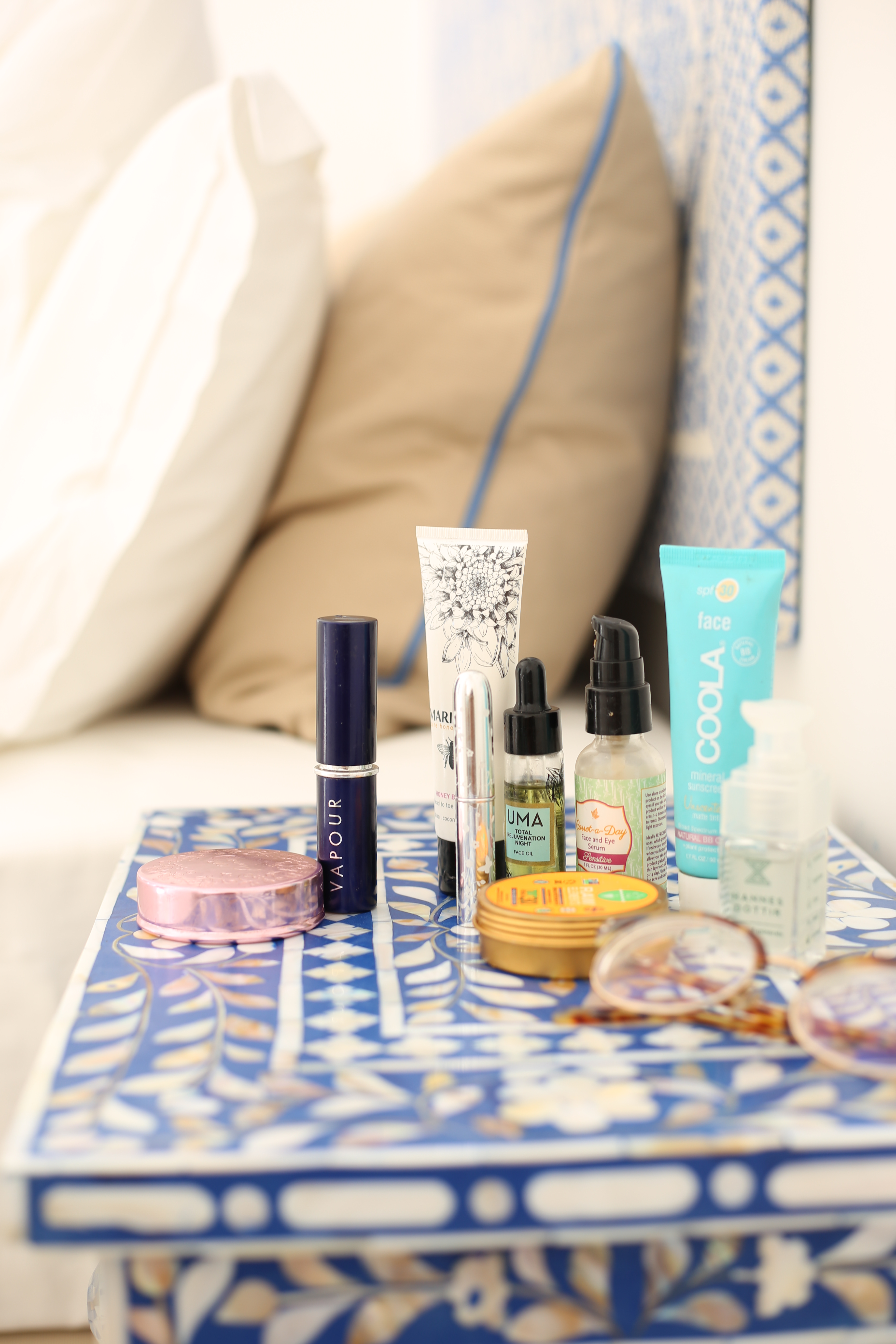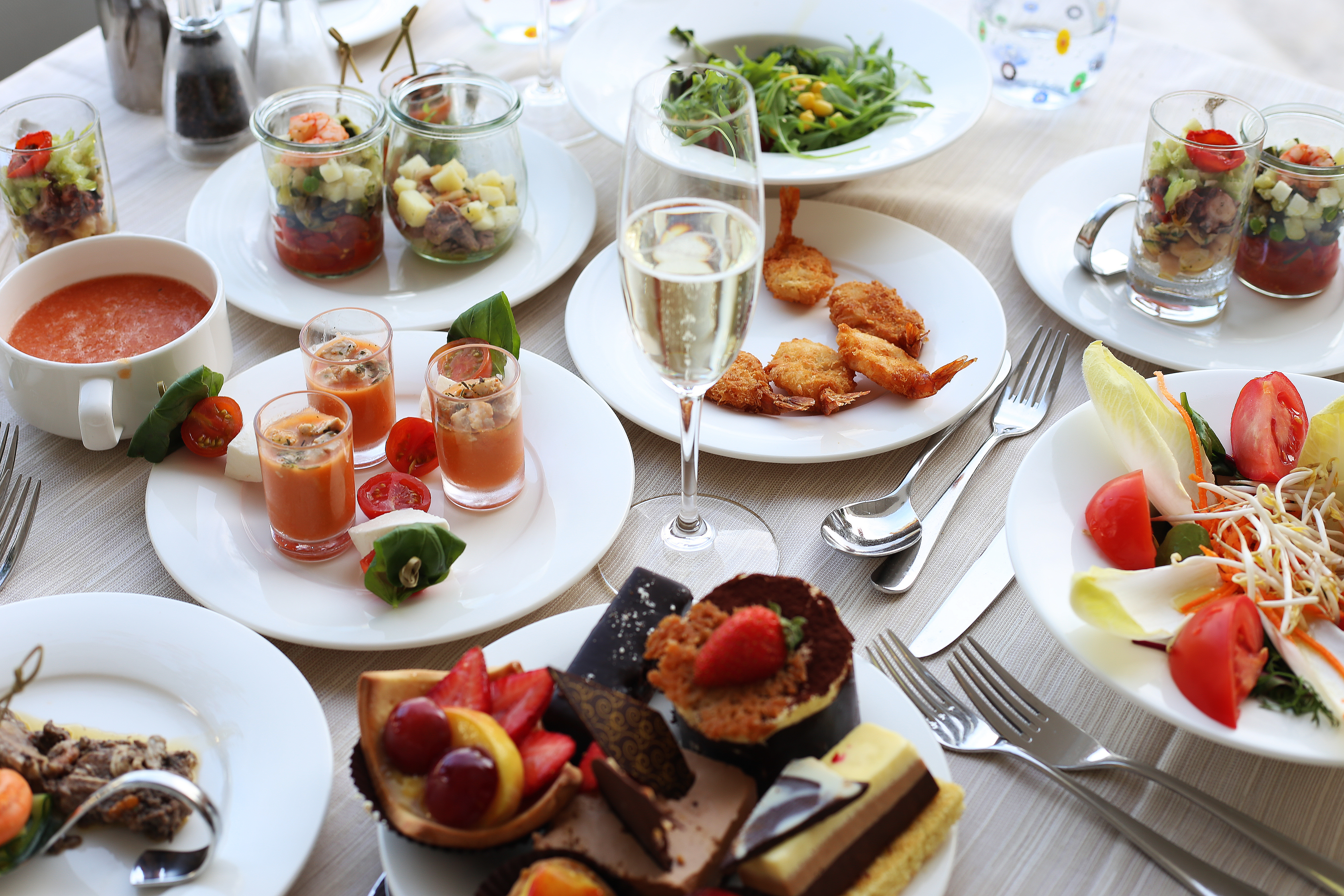 For dinner we had the most impressive dinner buffet that I have ever seen in my life, not kidding, and it's always included if you're a guest at the resort. Mr. Organic Beauty Lover also mentioned to me that this was the best dinner he has had. It was impressive not only in terms of selection, presentation and variety but also in terms of quality. You could taste the freshness and quality of each item offered – no detail was overlooked nor any shortcuts taken.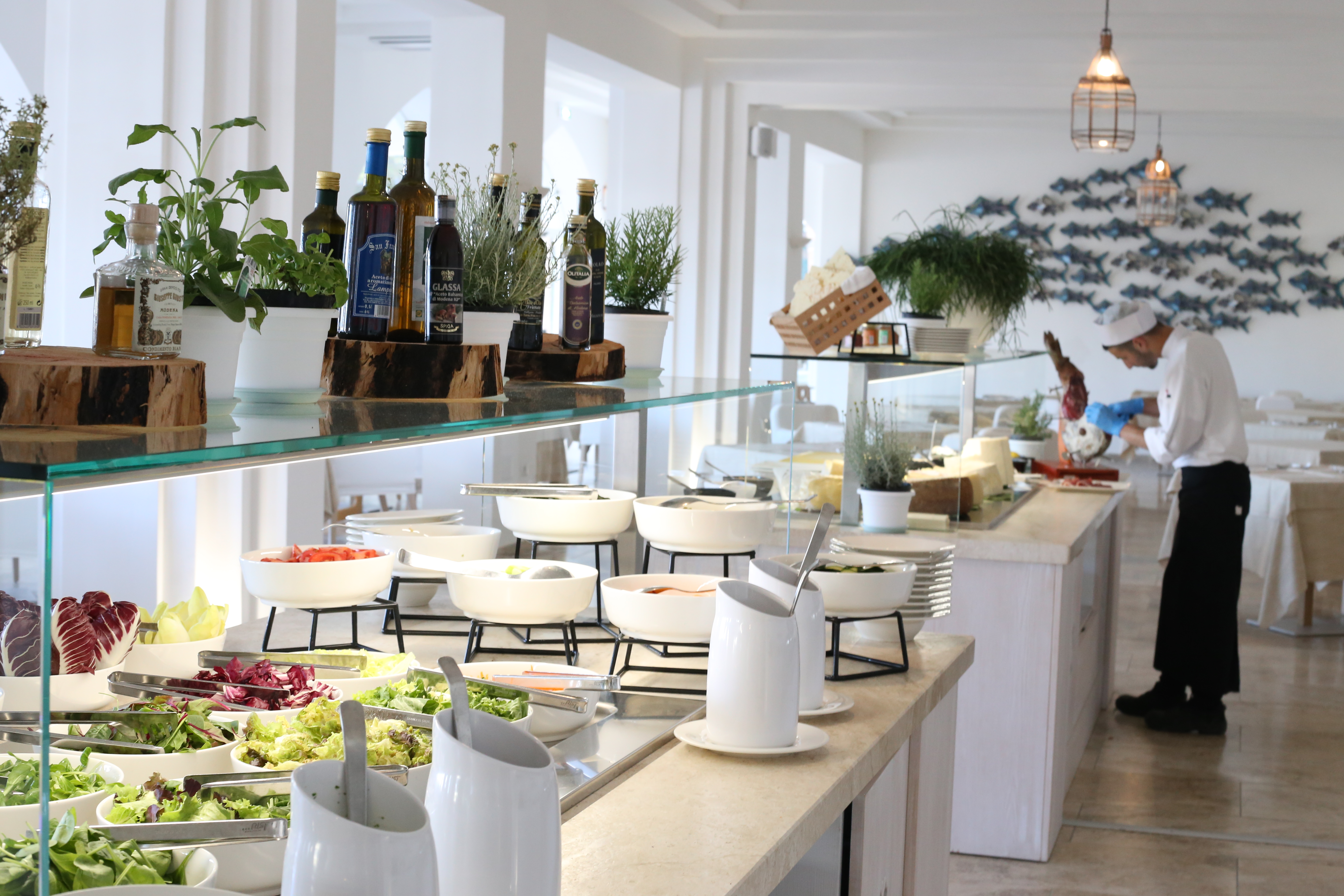 Everything in the salad bar was fresh and there was also a gourmet cheese station with a cheese sommelier to cut and prepare your cheese.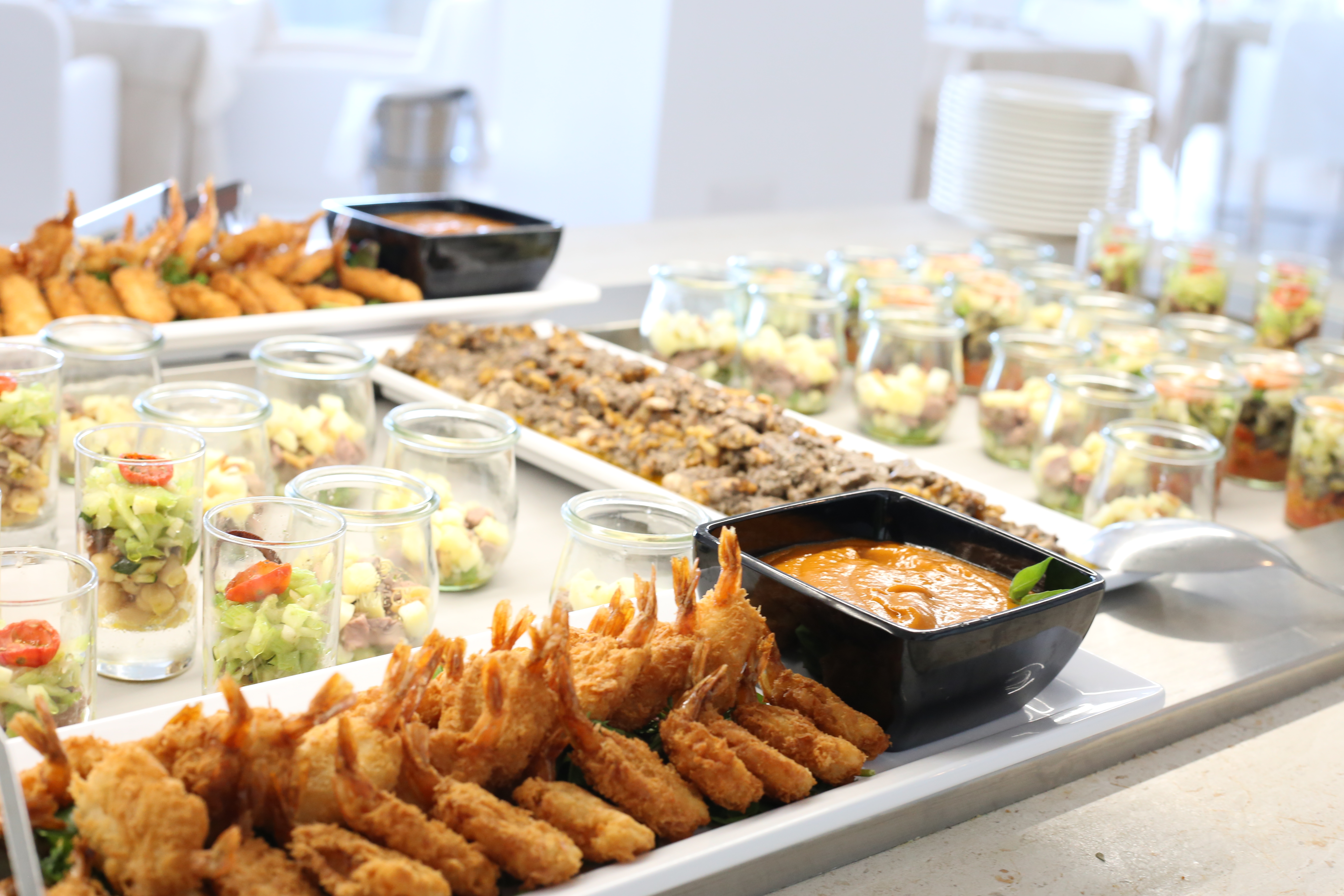 The buffet included a soup station, bread station, pasta and risotto station where the chef makes customized dishes, and an outdoor grill barbecue for fresh fish and meat.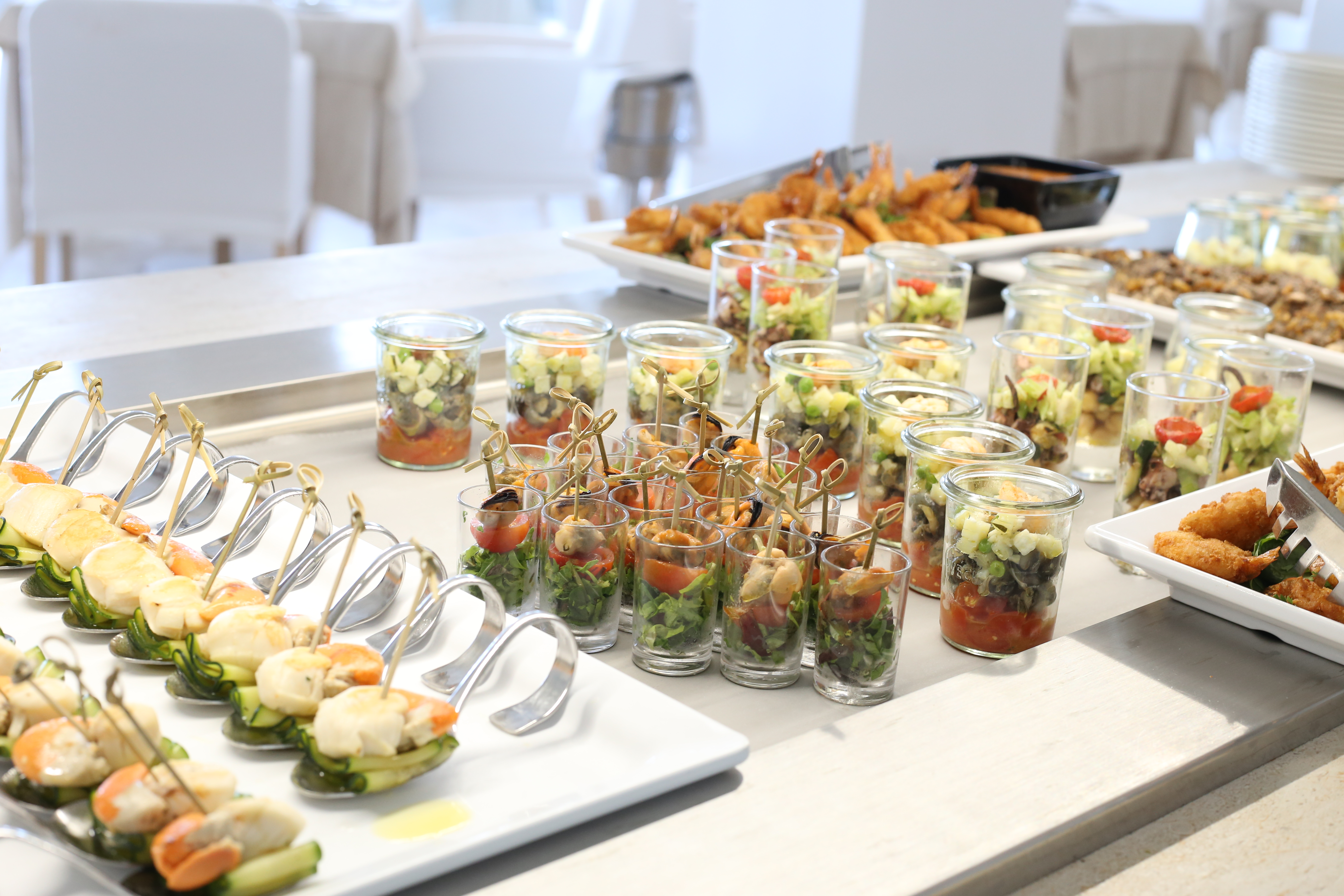 All the desserts were handmade and prepared daily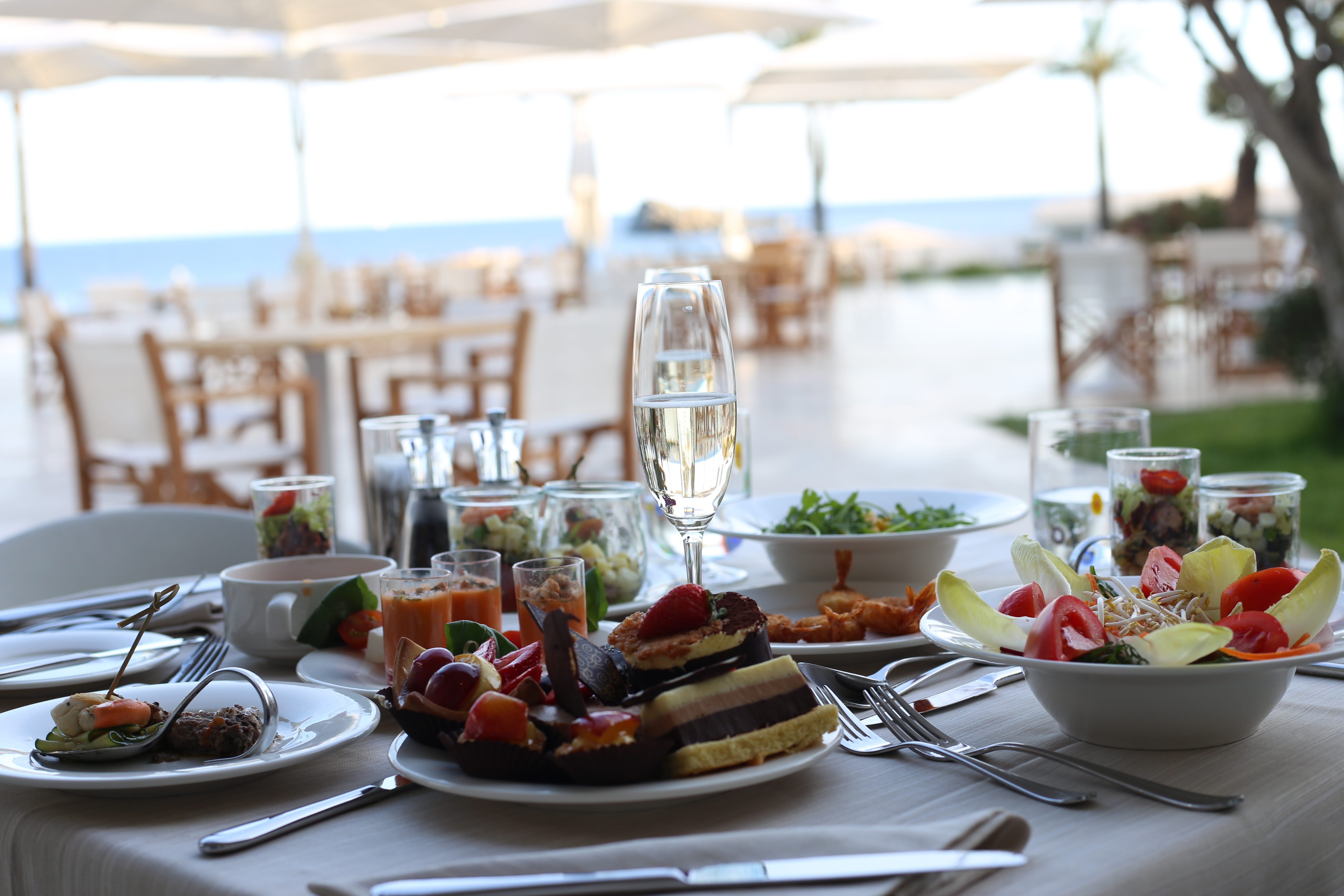 Dinner was enjoyed with sea views each night
The next morning we enjoyed the same views with a luxurious breakfast filled with pastries, breads, omelette station, juice station, cold cuts, oysters, prosecco & more.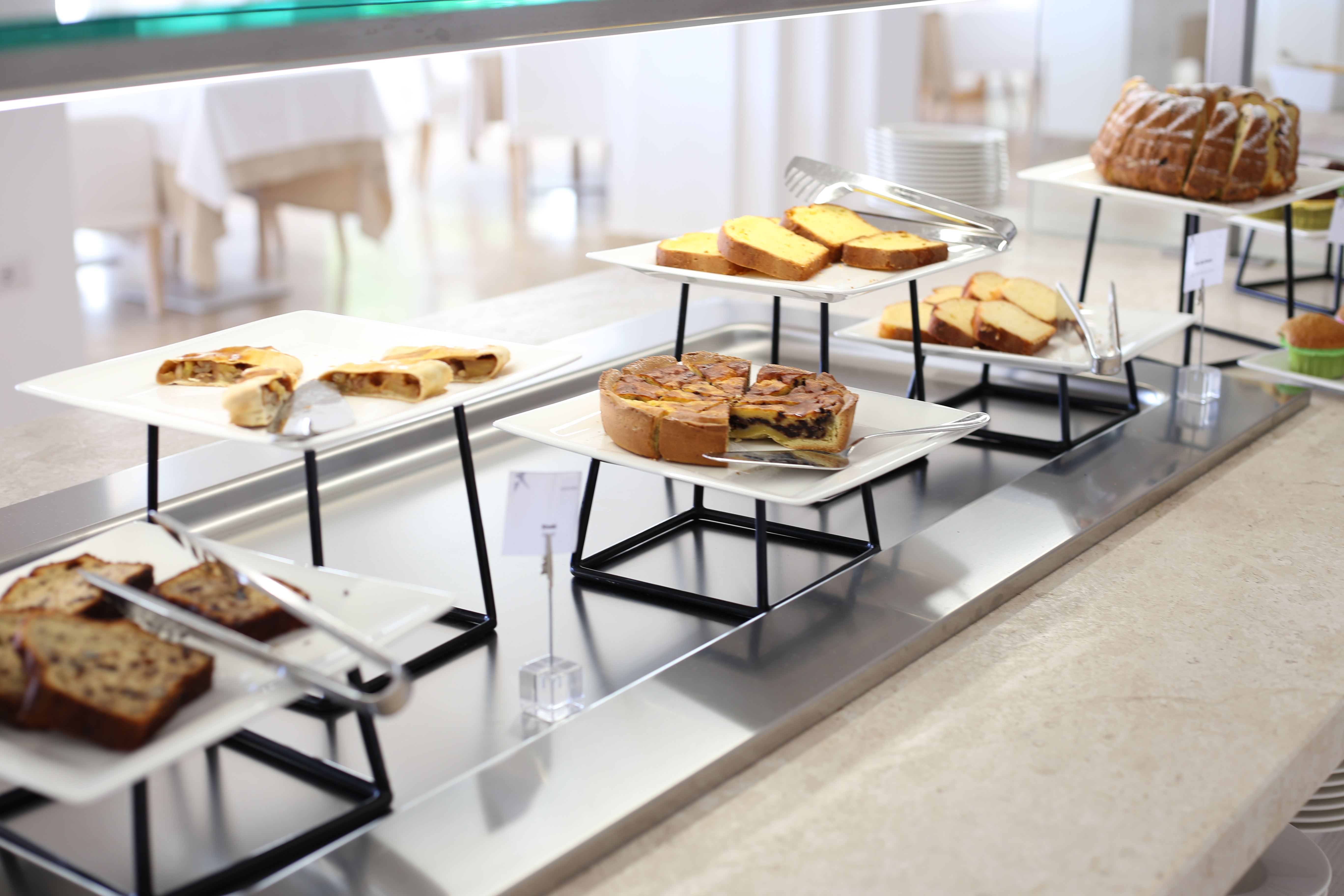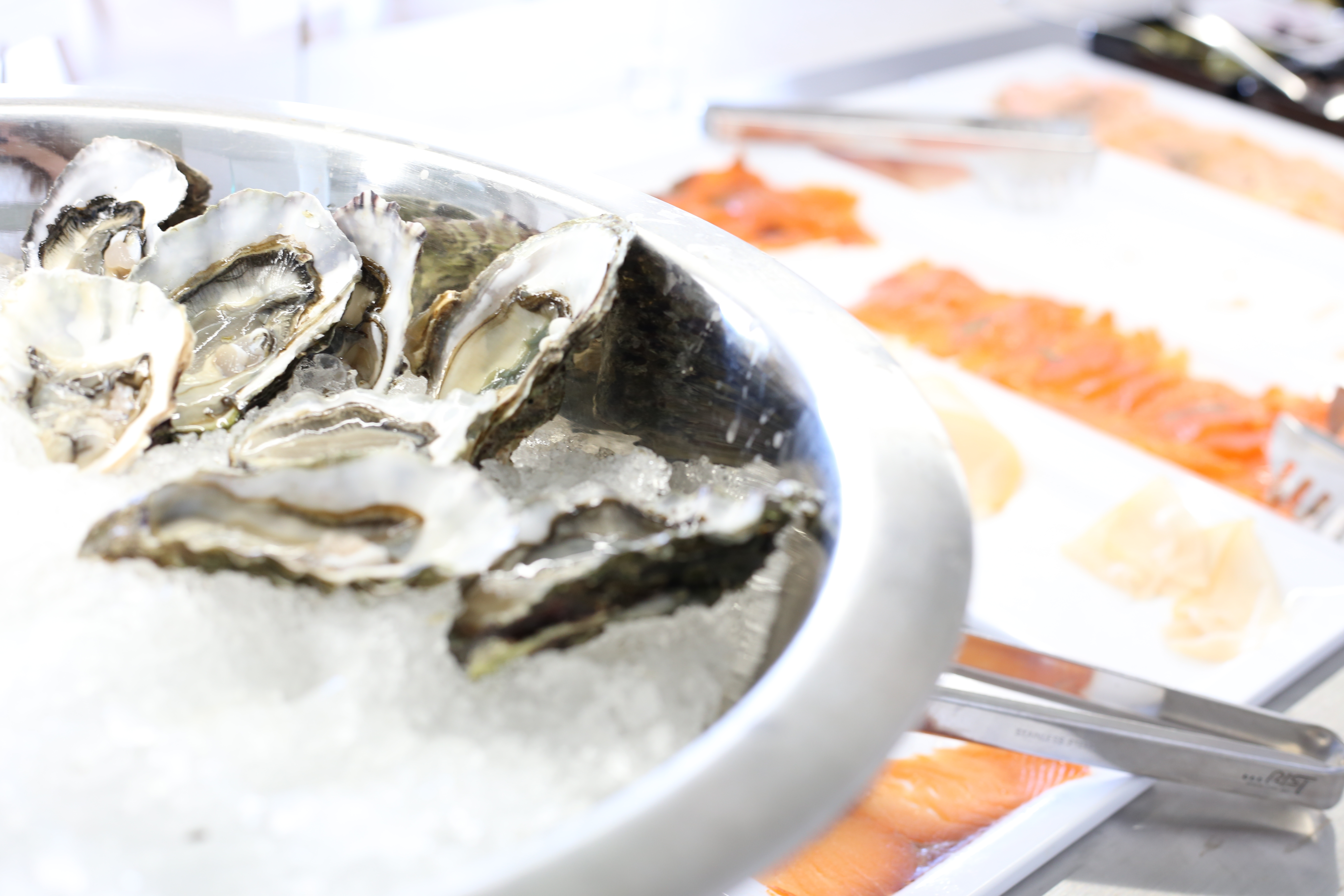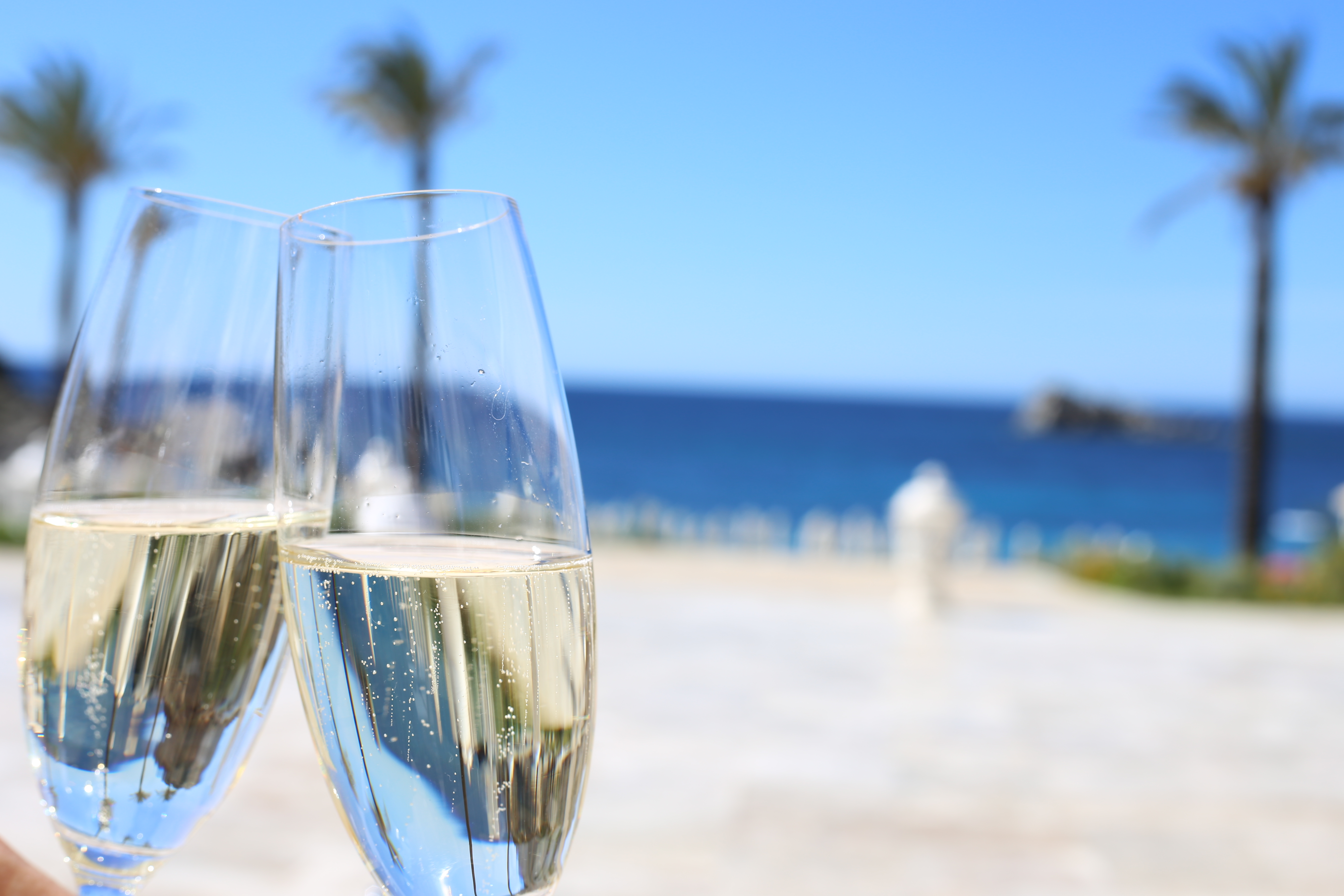 Now that our bellies were full we went out to explore a bit of the south and headed to Porto Giunco beach which is a beach split in two by a wide stretch of sand.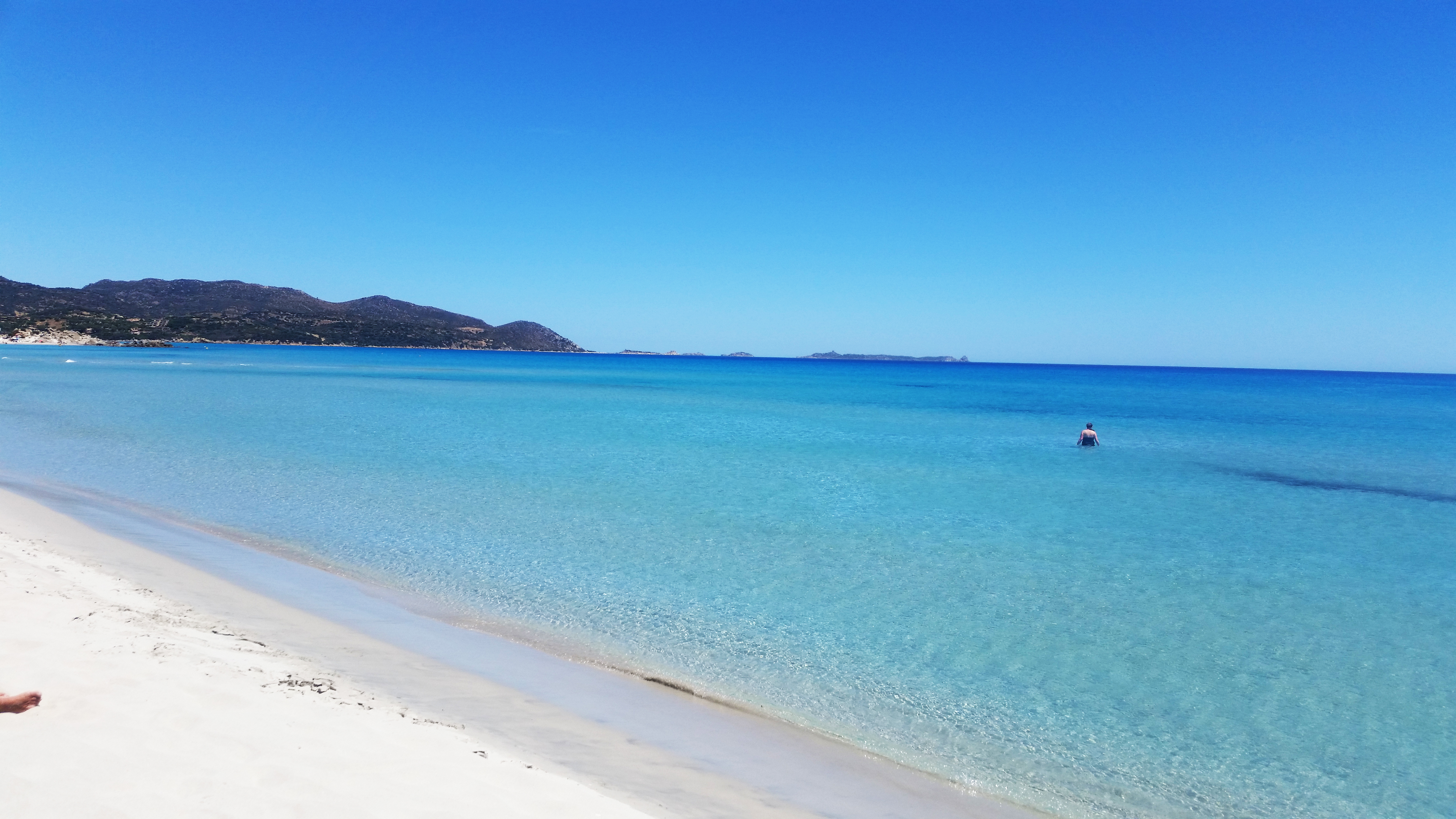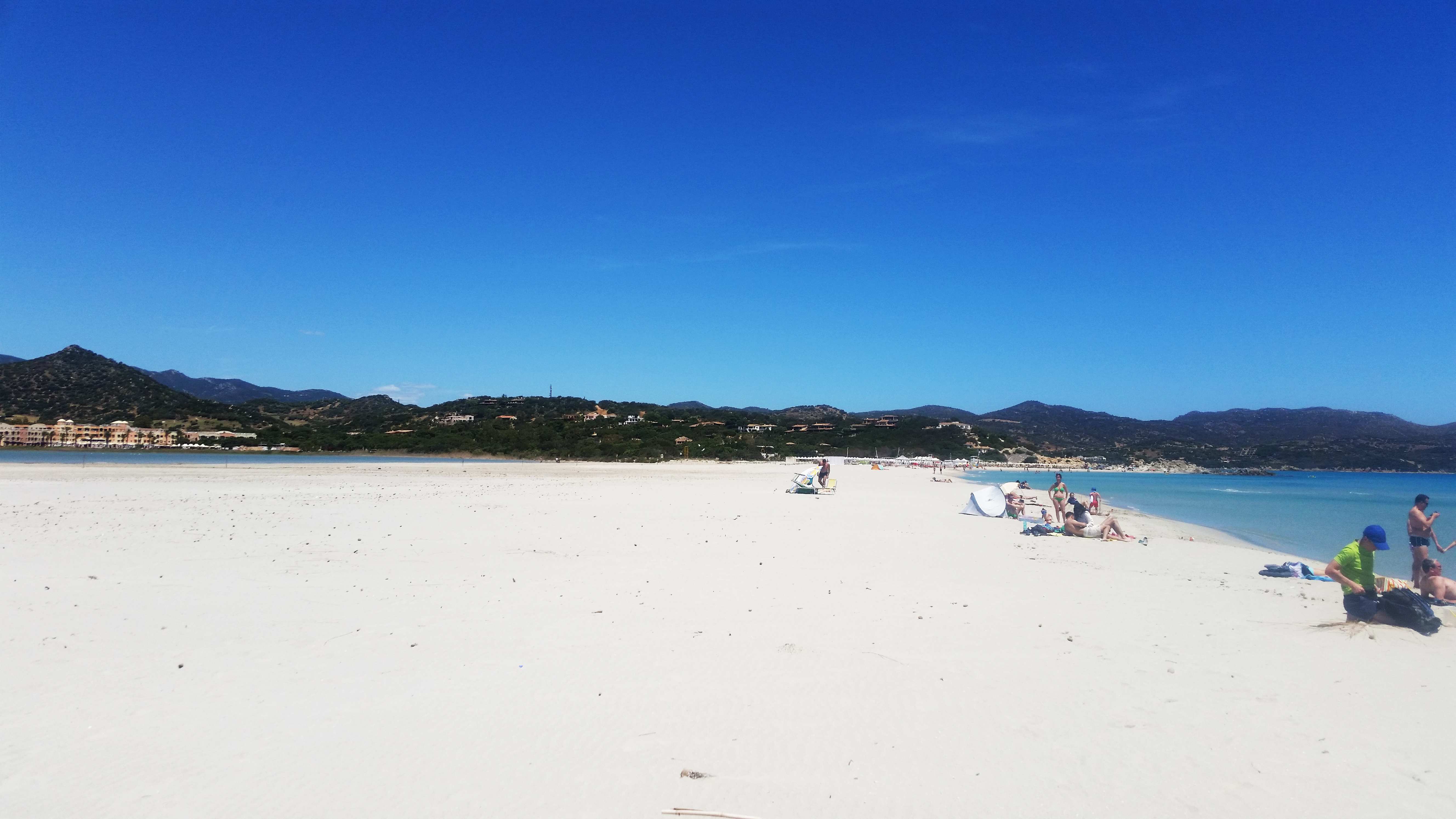 Excuse the quality – these were taken with my phone because I wanted to avoid bringing my camera to the public beach.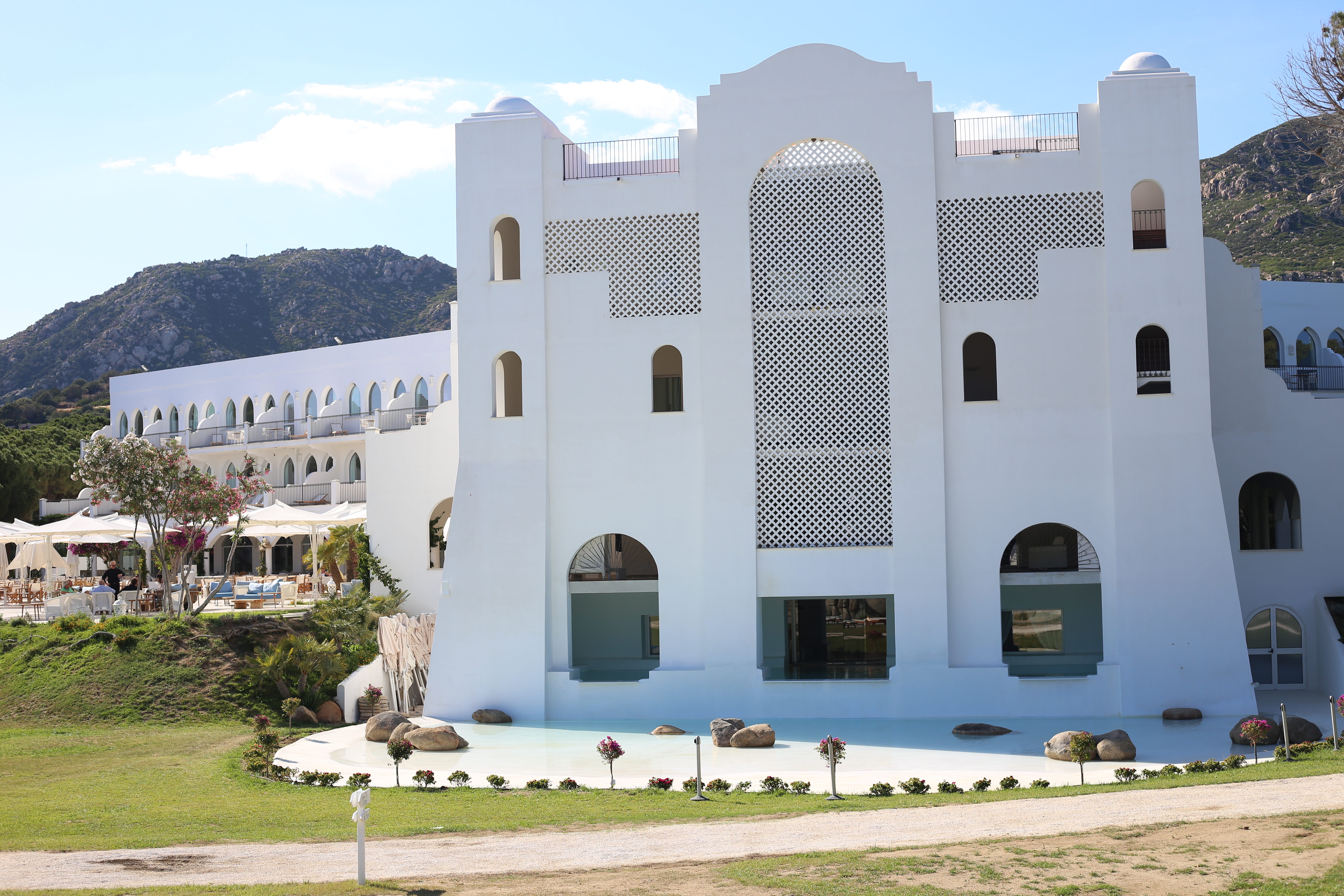 From this photo you can see the heated pool of the 750 sq m Acquapura spa that has views of the sea, palm trees & this natural rock pool.
After a long hard day soaking up the waters & sun we got to enjoy the spa before dinner. It features:
Sauna World with steam bath, Finnish sauna, bio sauna and heated stone platforms for relaxation afterwards
A quiet room with access to the indoor pool and partially-covered outdoor pool with lilos
5 treatment rooms
Wellness treatments by Anne Semonin
Cardio and fitness area with garden views
Workouts program with yoga, pilates, meditation & much more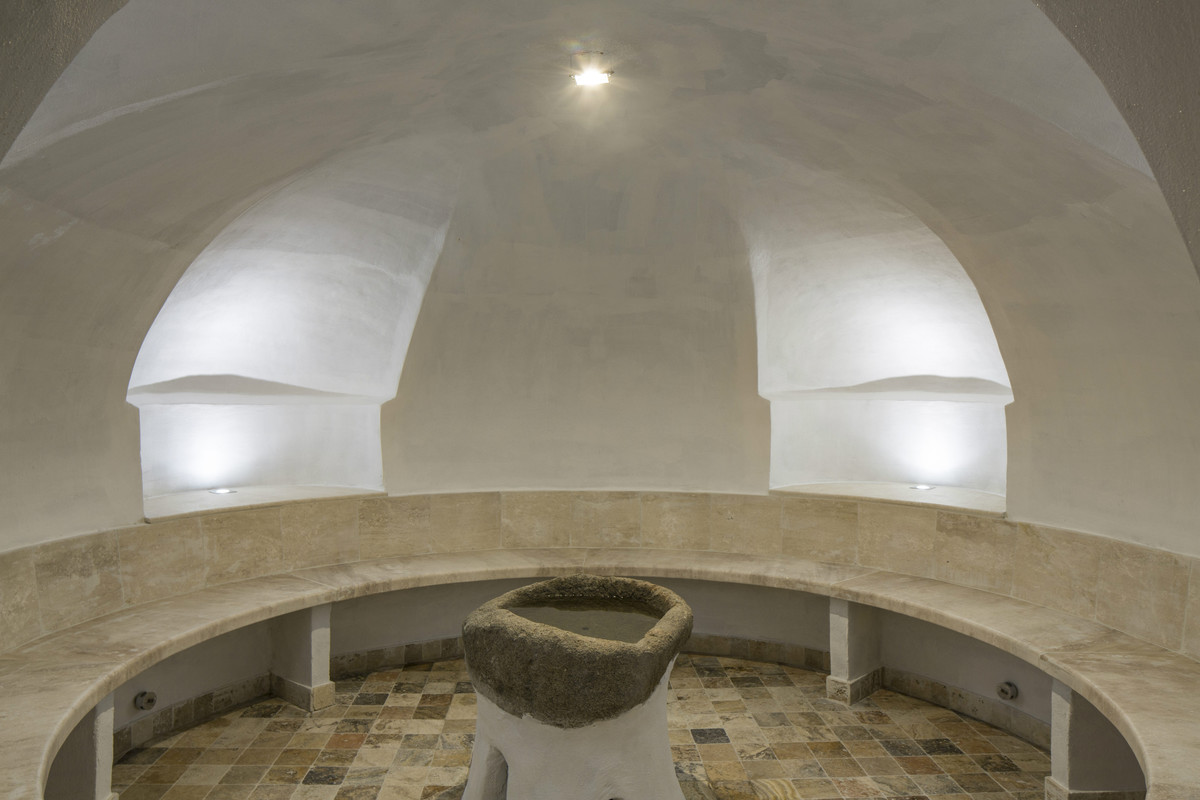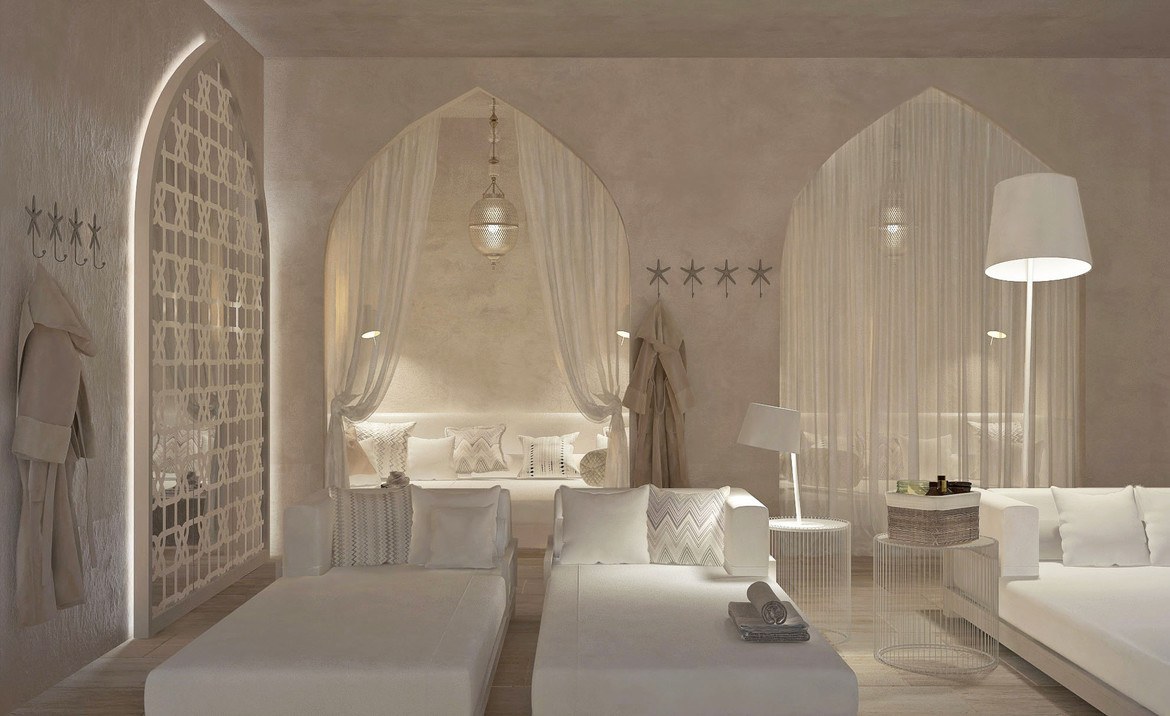 Overall the stay was unforgettable and ranks high in my list of best experiences at hotels. It truly is a little paradise they have carved out here in southern Sardinia – the kind you never want to leave.