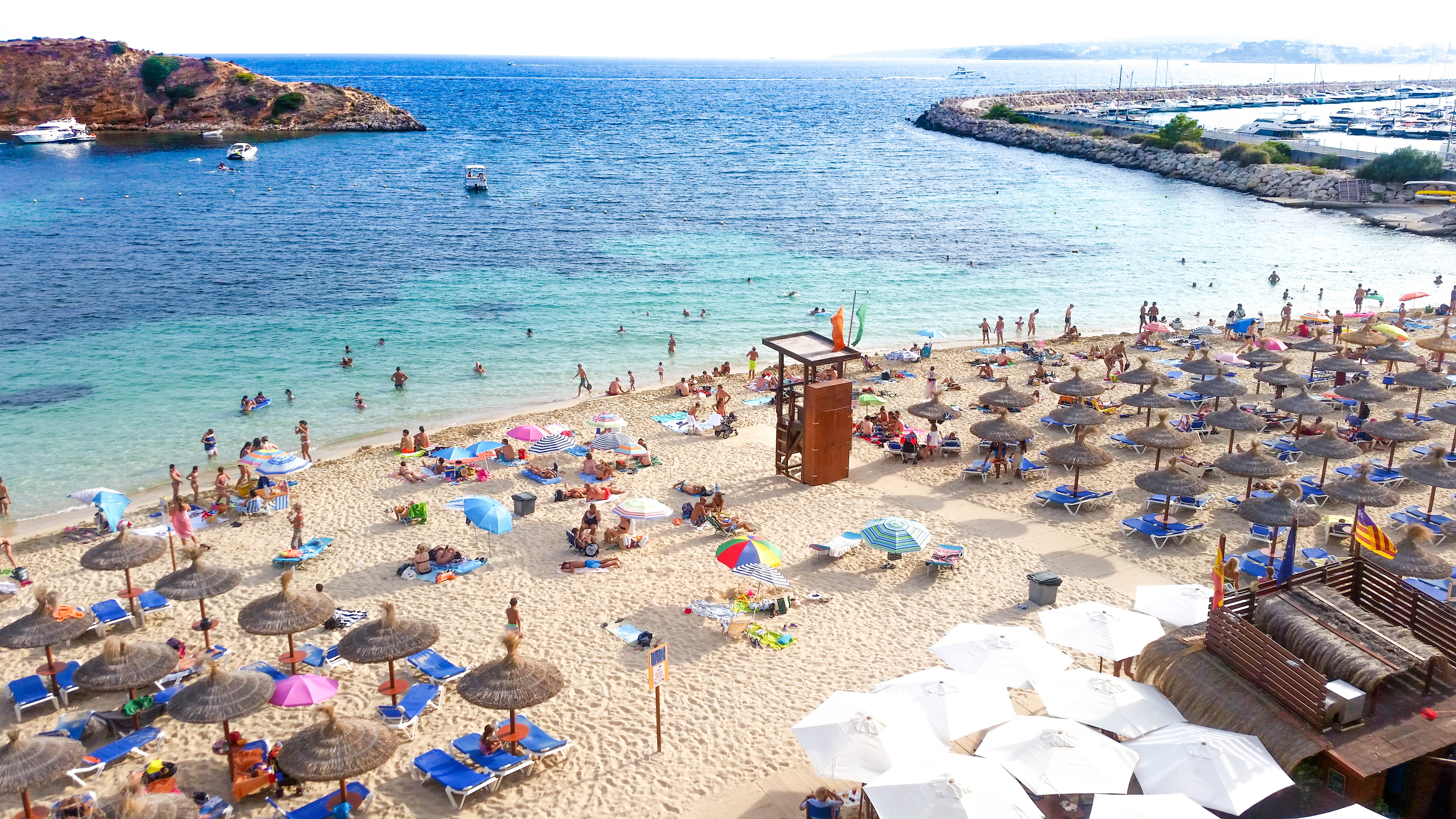 Over the weekend I went to Mallorca for a quick getaway and because I'm not quite ready to say goodbye to summer. While it's been cooling down everywhere else, it was hot and toasty on the Spanish island. Whether you're looking for a romantic vacation to get away from it all or an exciting nightlife-filled getaway, Mallorca has everything.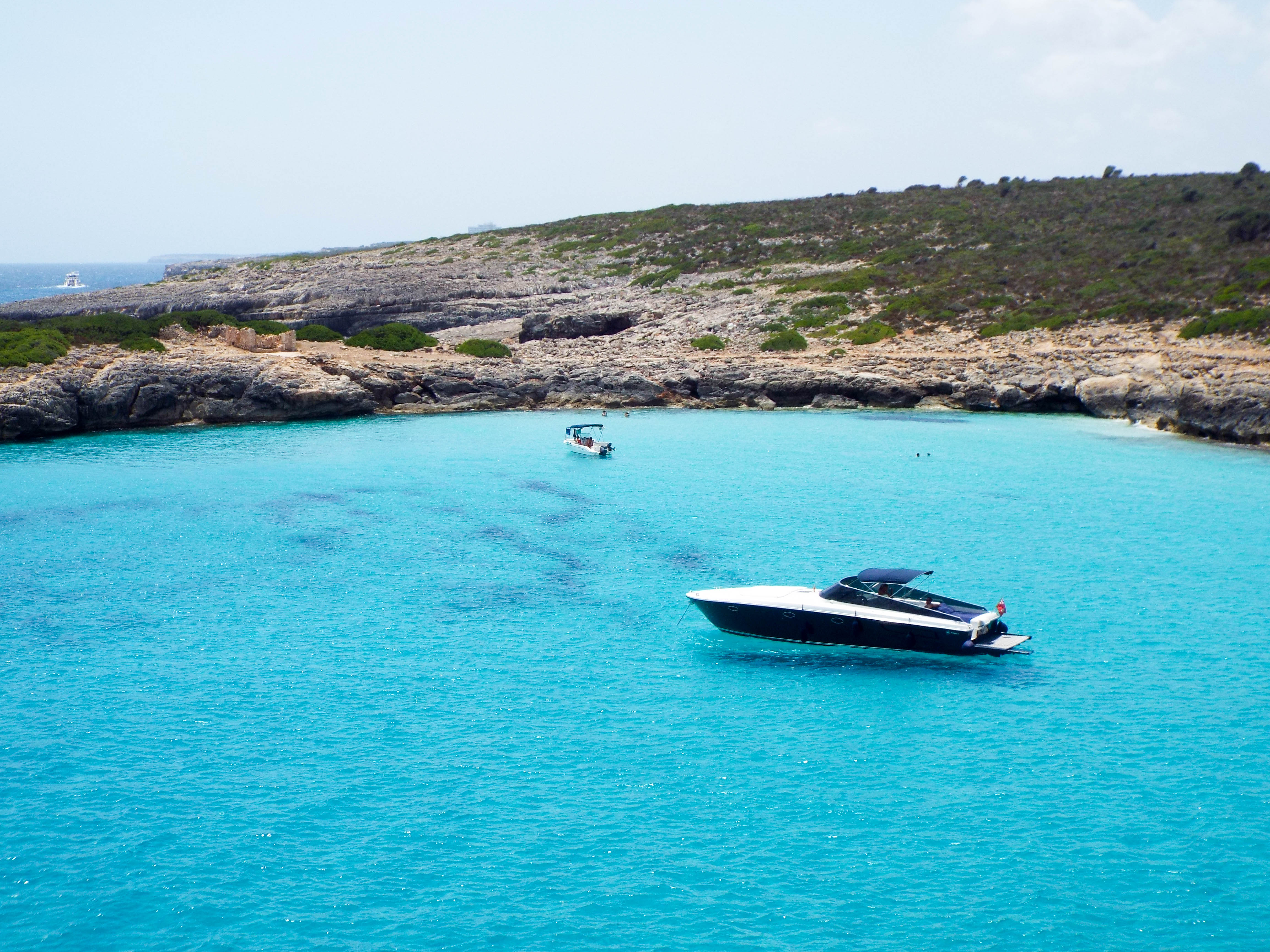 We rented a car with OK Go Rent-A-Car and then proceeded to make our way past Palma de Mallorca to the St. Regis Mardavall Resort.
When we arrived at the hotel early we were offered a welcome drink and an early check-in. We were so exhausted from our early morning flight & not getting any sleep that we slept for about 4 hours. The Junior Suite was decadently spacious and elegantly decorated with meticulous attention to detail: beautiful doors that close the main room as well as the bathroom, giant automatic curtains that open to a large terrace, kimonos & bathrobes to lounge in, fresh flowers in the bathroom and entry way, water & organic chocolate provided with turndown service, warm welcome with an explanation of the mechanics of the room.
We visited the nearby beach just 5 minutes away and then had dinner at a Peruvian fusion restaurant in Palma called Sumaq. Mallorca is a huge culinary travel destination and I can see why. The dishes at Sumaq were creative, delicious and had influences from Japan, China & of course Peru.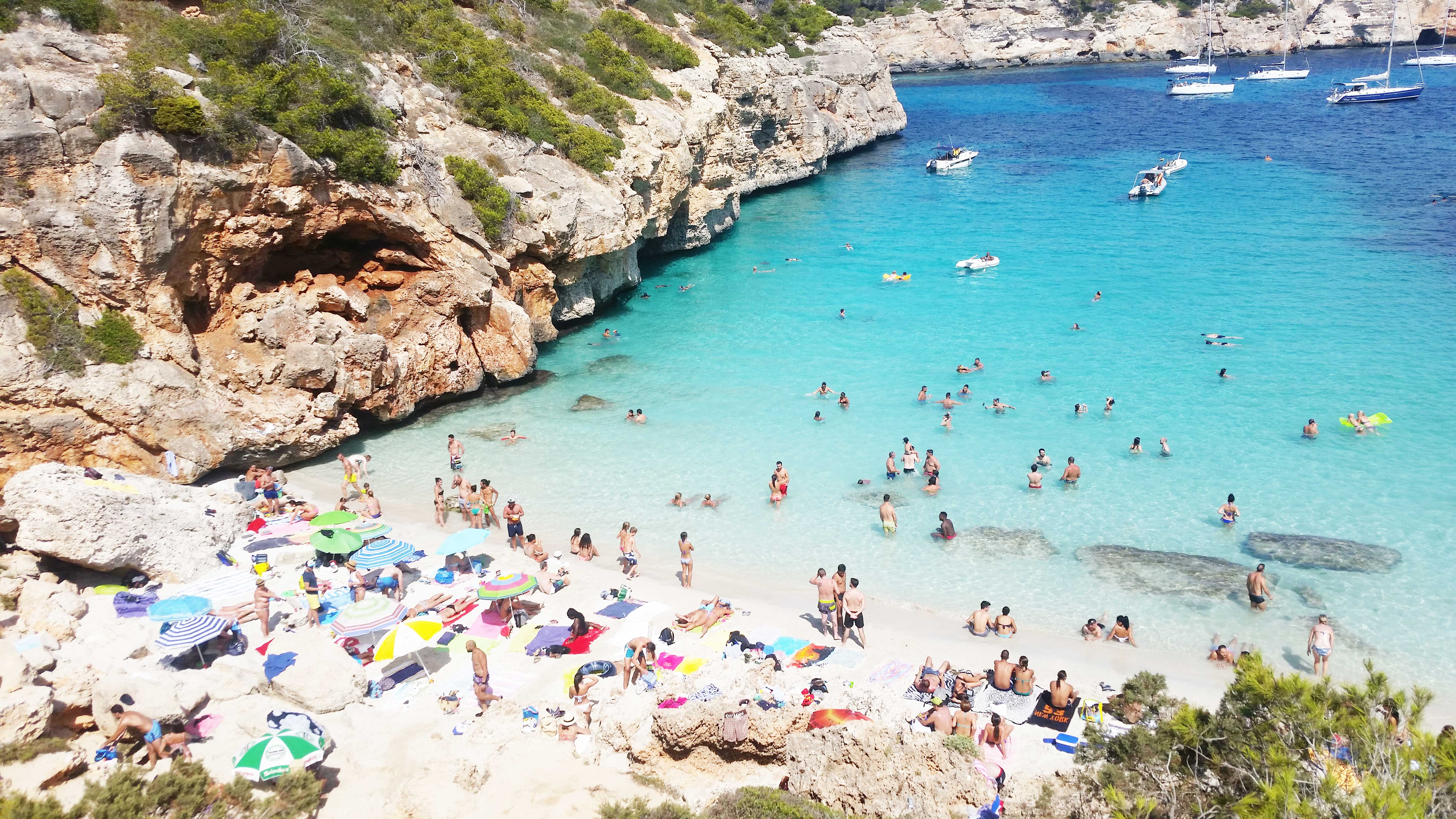 The next day we visited Cala des Moro after some online research on Mallorca's best beaches.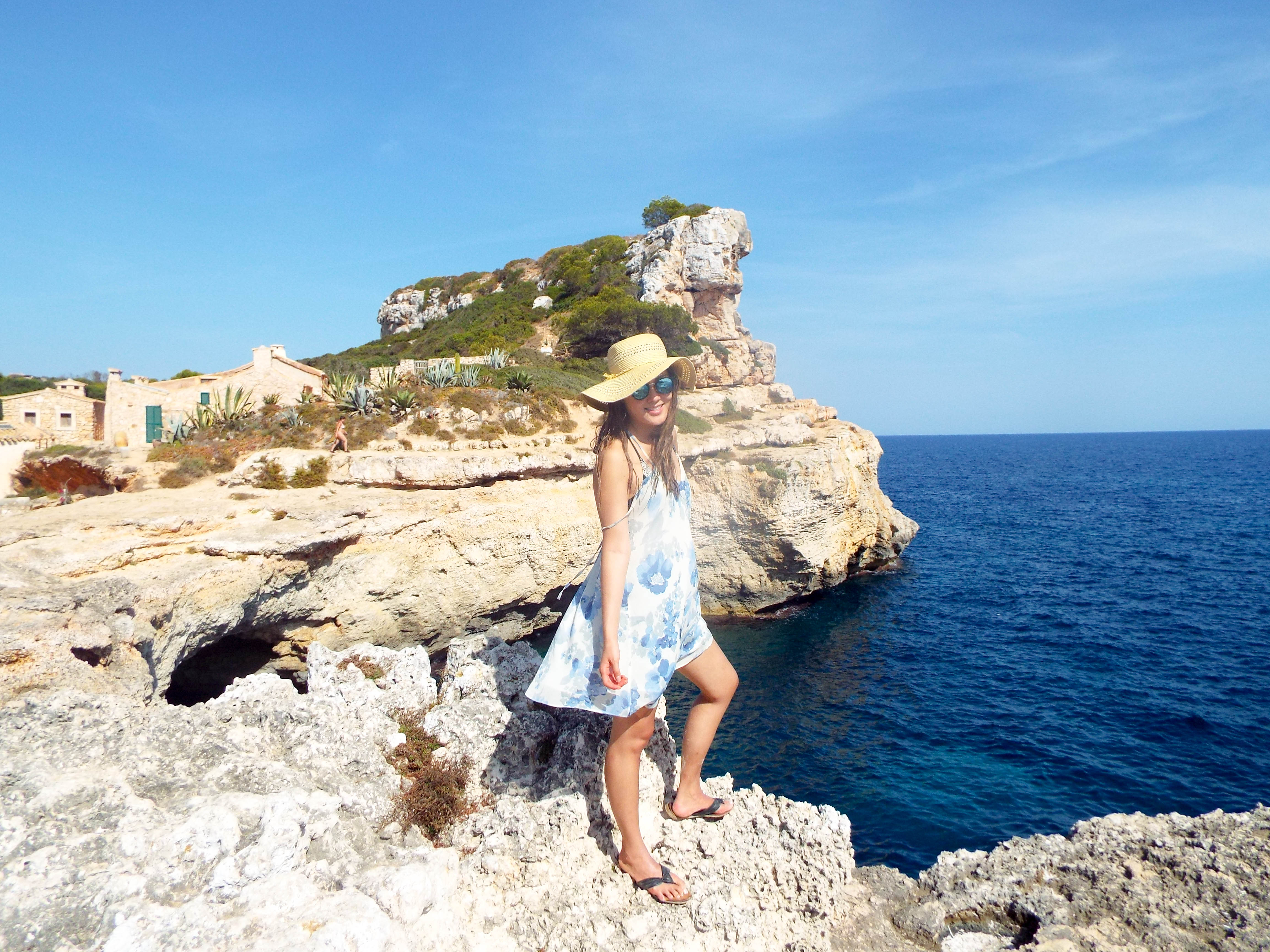 Everywhere you go along the coast there's stunning rock formations. This is just a few minutes walk from Cala des Moro.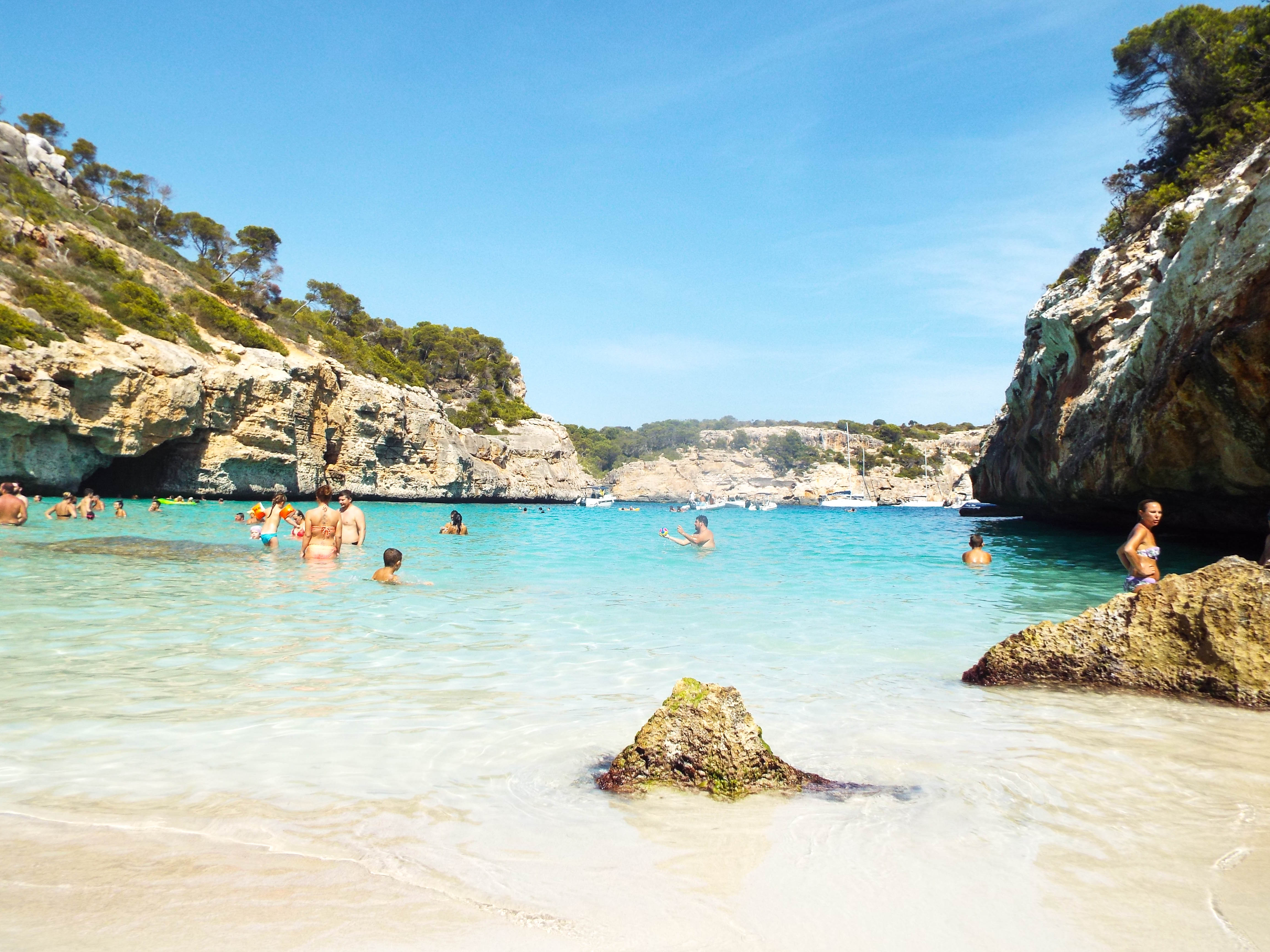 Cala des Moro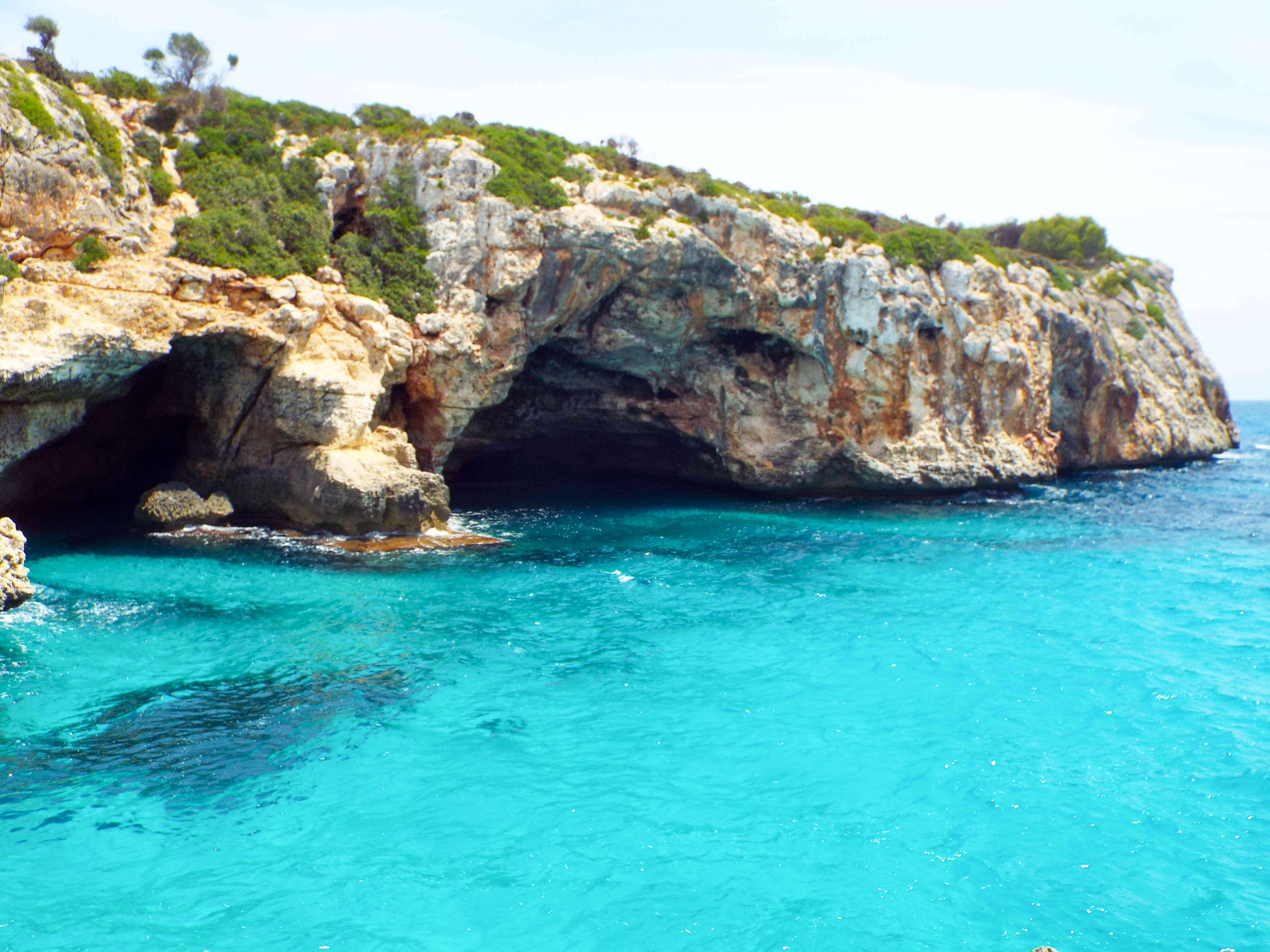 The Northeast side of the island

Alcudia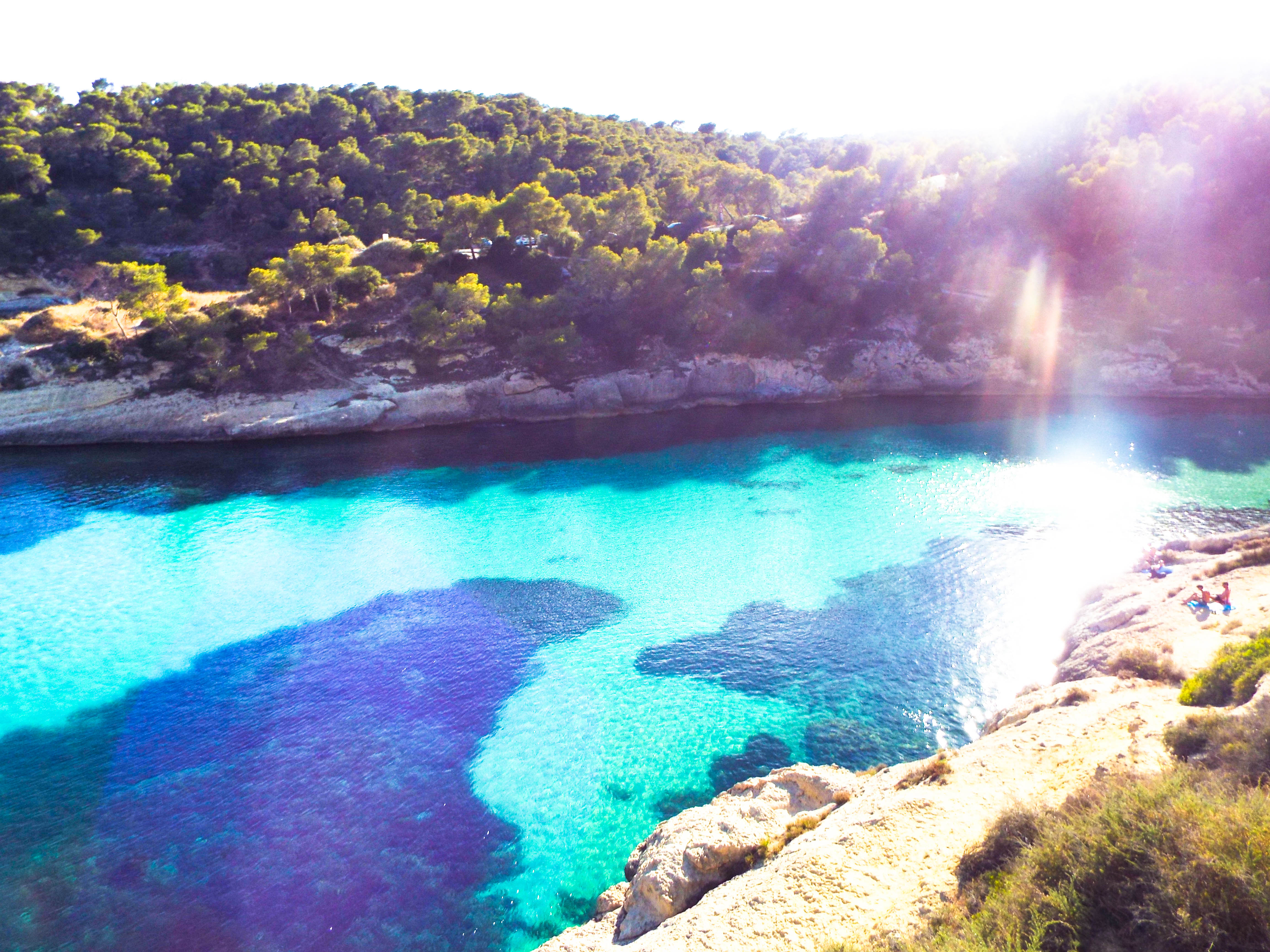 There's so many inlets with sparkling crystal waters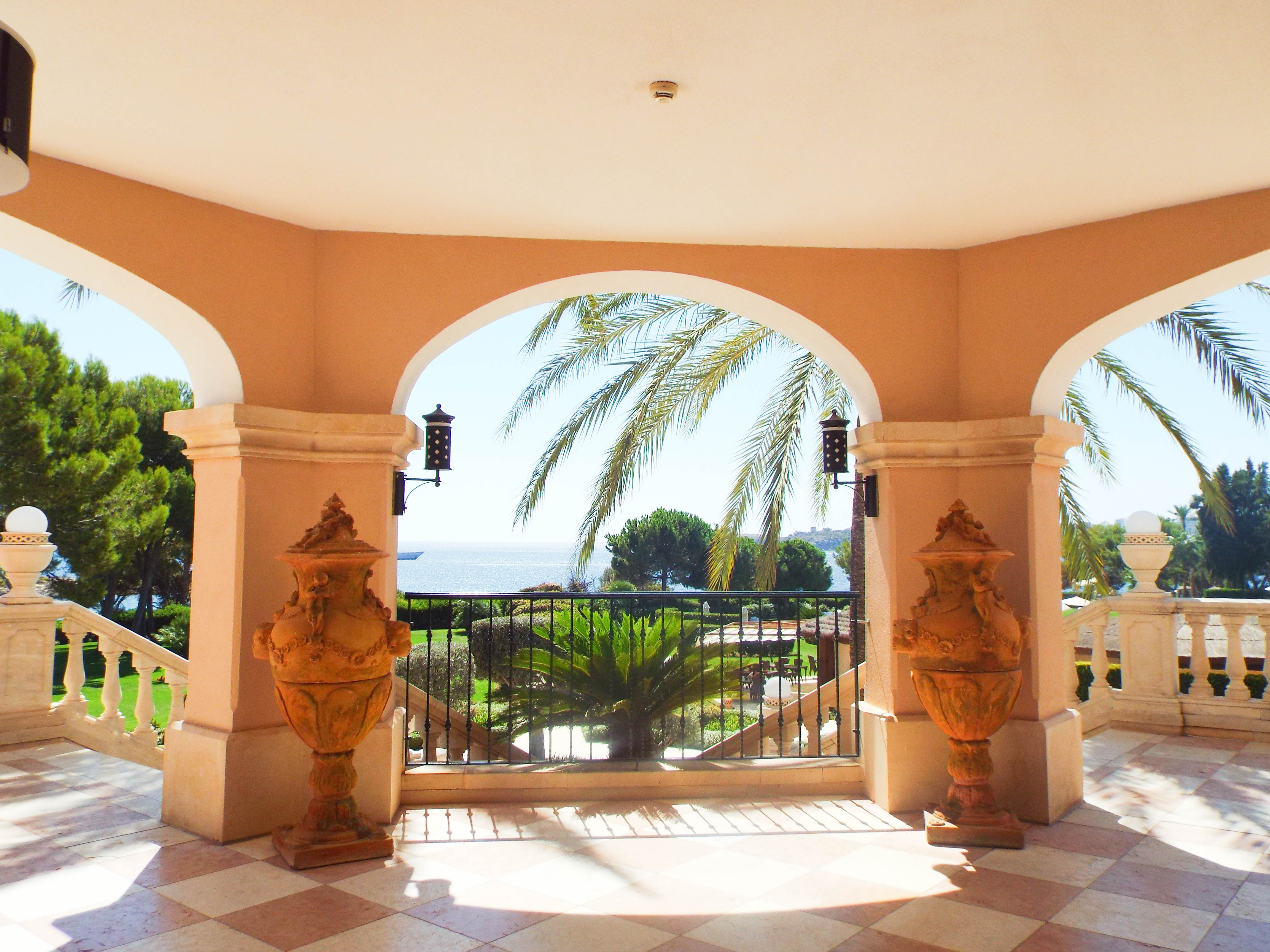 I stayed at the St. Regis Mardavall resort which is a luxury hotel just 10 minutes from Palma de Mallorca and boasts a spa fit for royalty, several restaurants including a Michelin starred one, 3-tiered pool, butler service and of course 5-star service for a splendid holiday.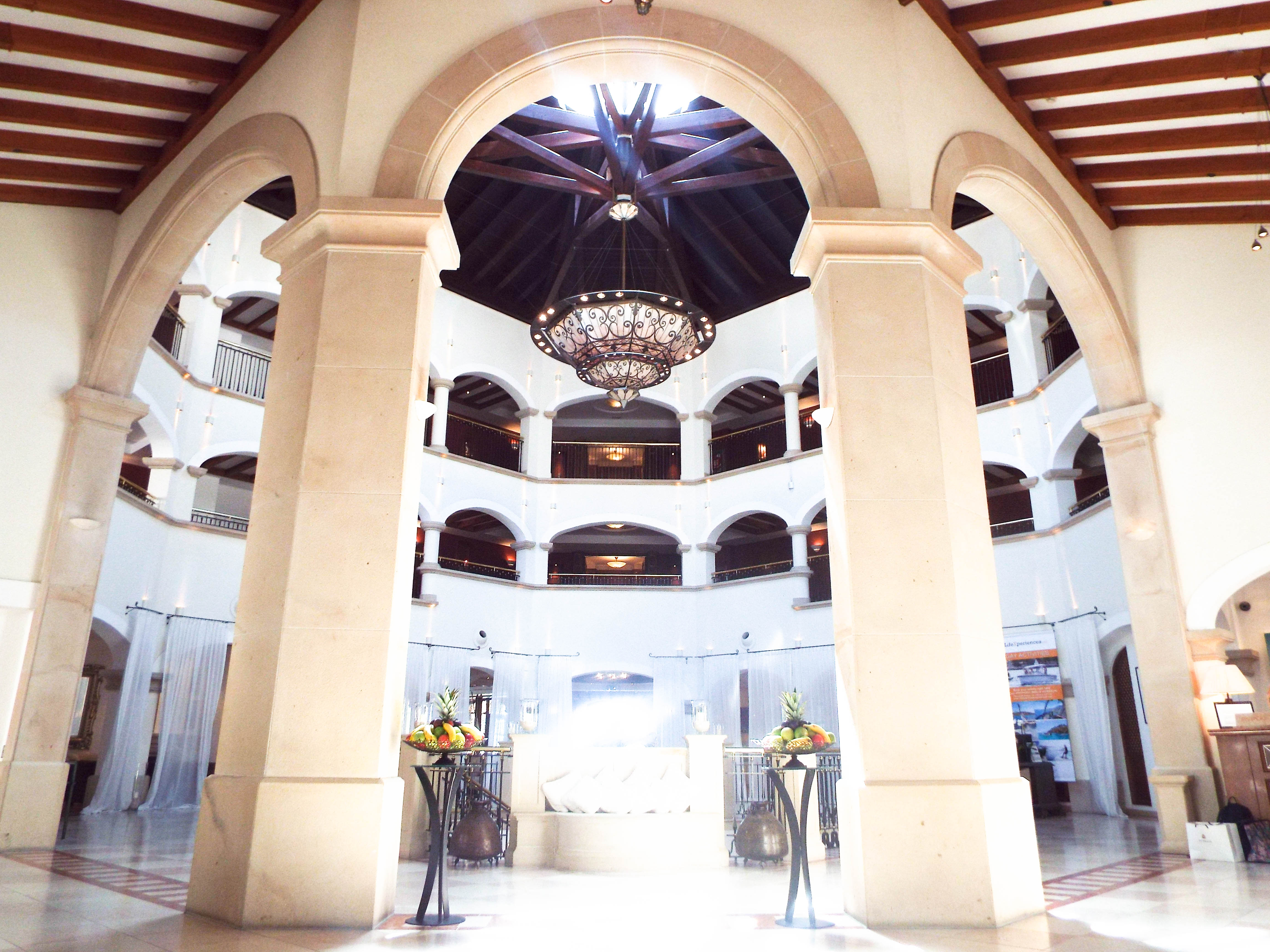 The regal marble entrance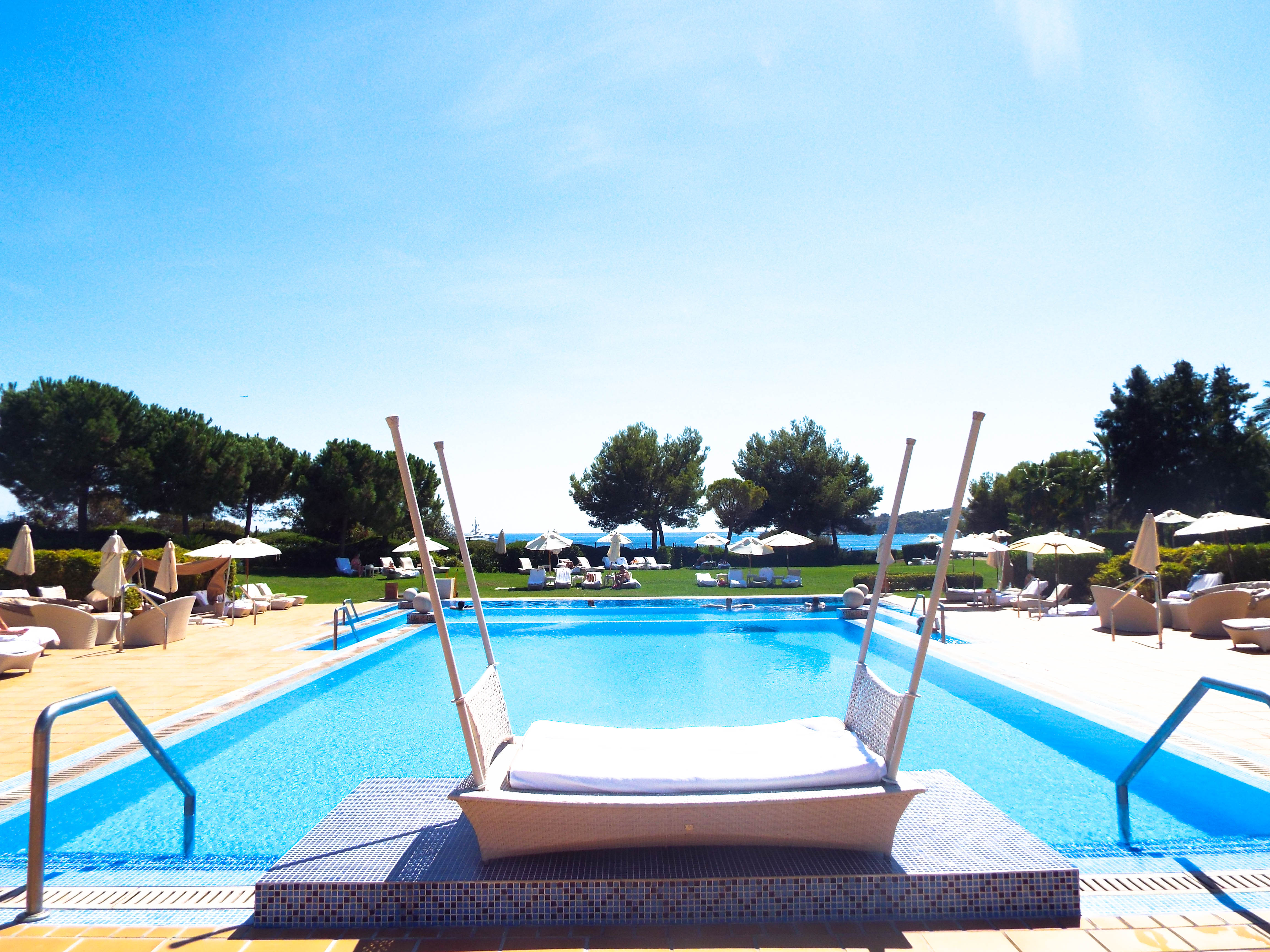 The resort's 3-tiered pool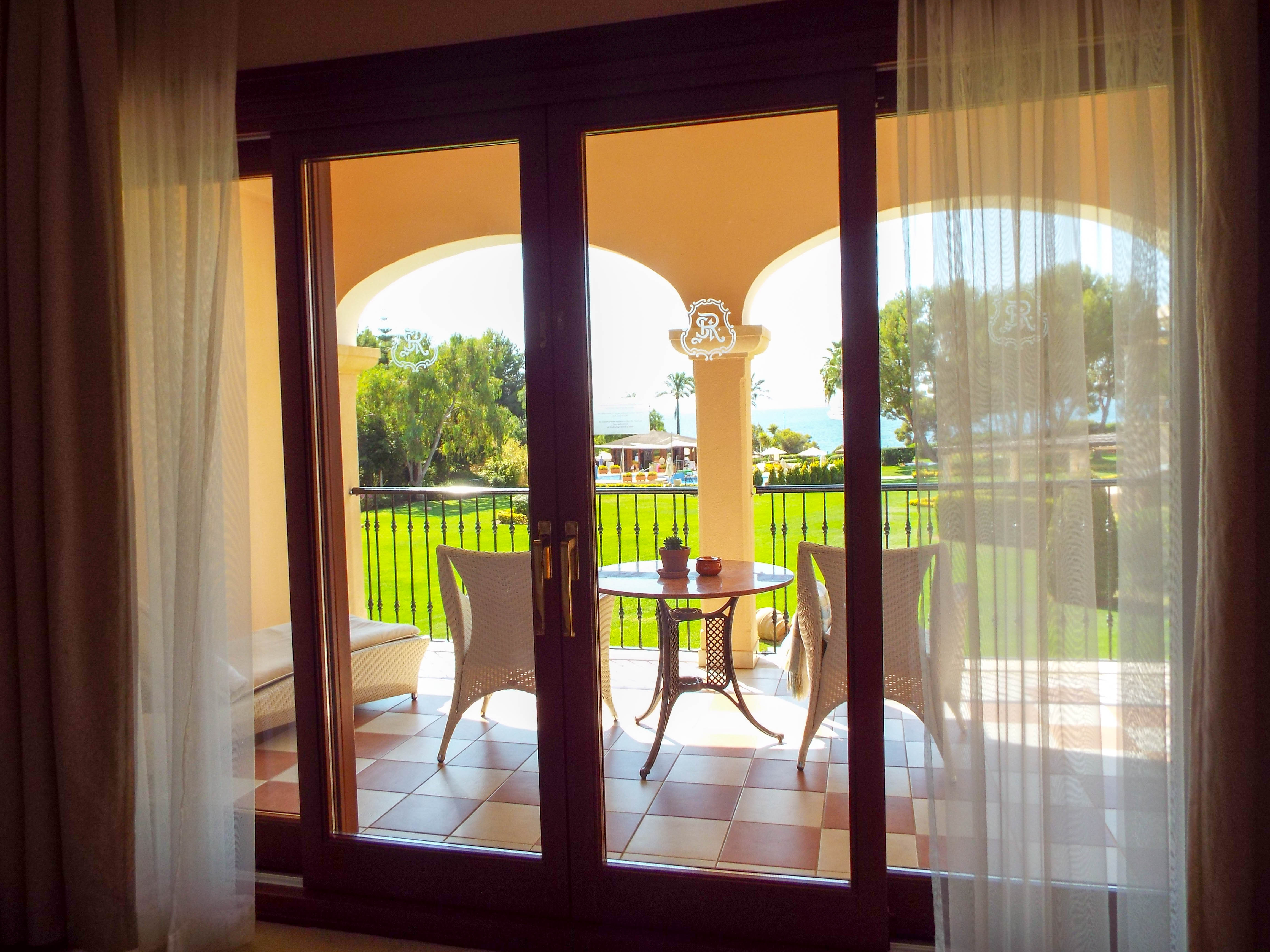 The gigantic terrace where we enjoyed in-room breakfast service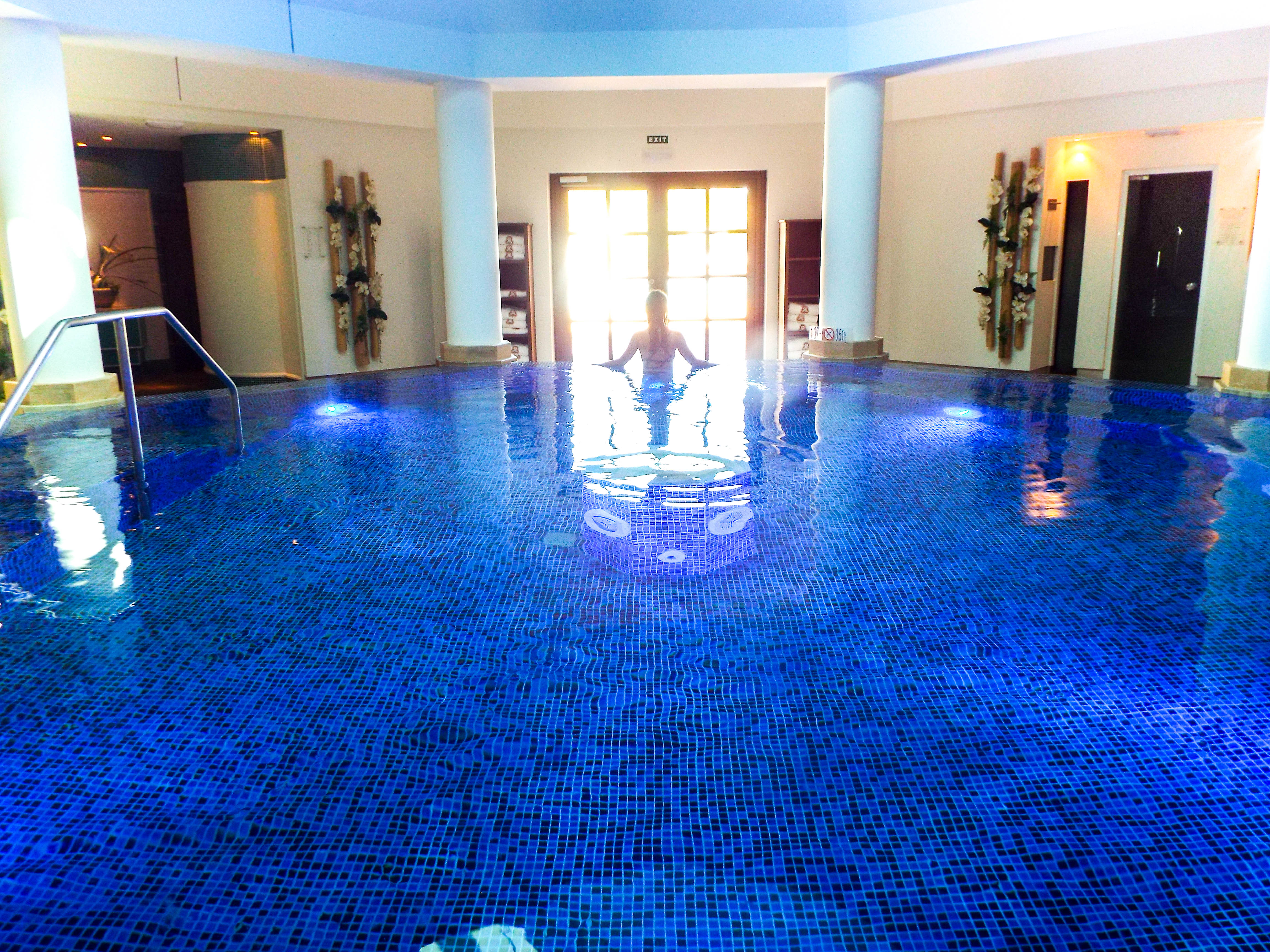 The Arabella Spa is one of the largest in Europe and had impressive facilities like this Egyptian salt pool, experience showers, outdoor pool with dreamy cabanas, saunas, hammams, and more.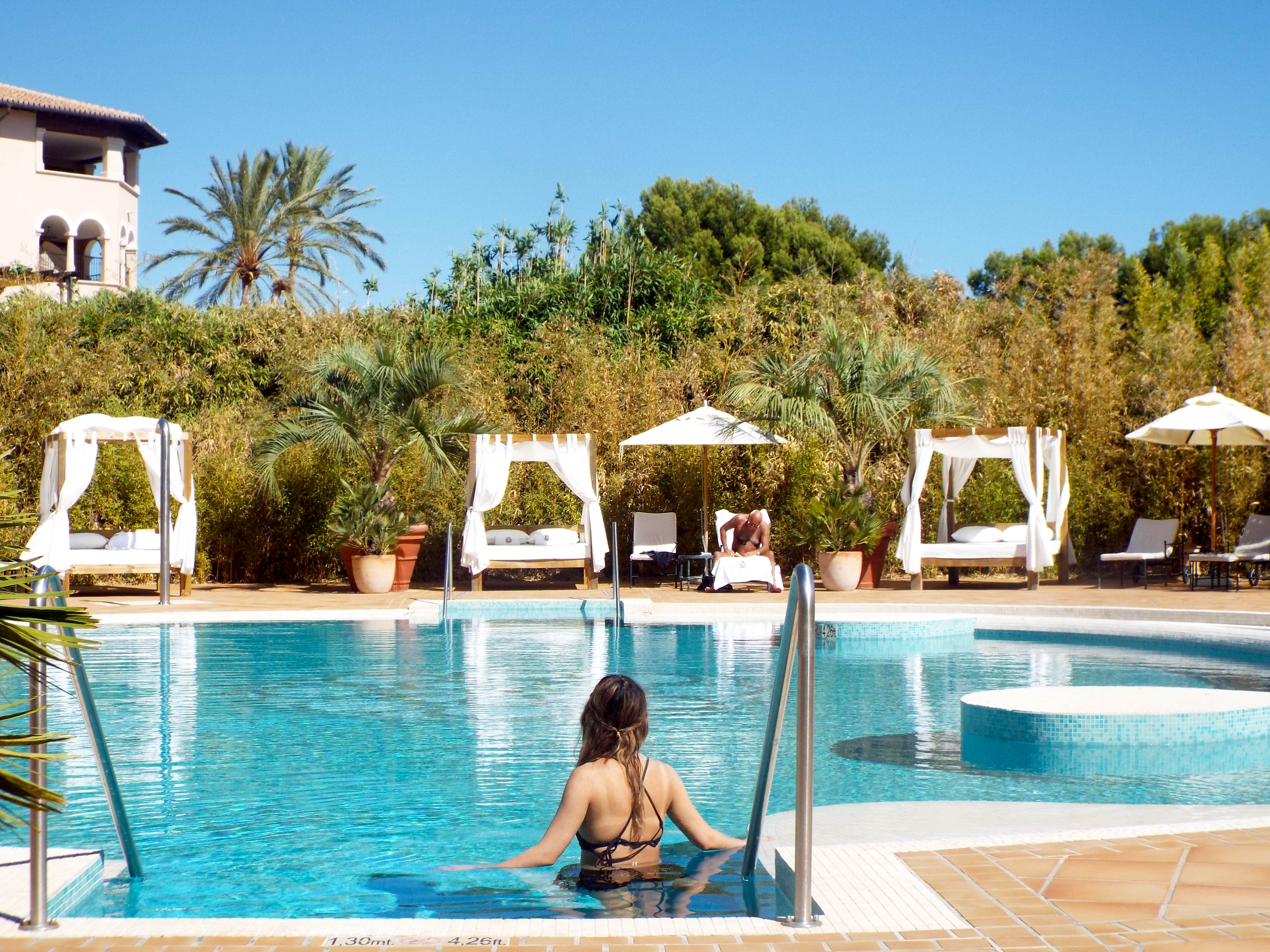 Outdoor spa pool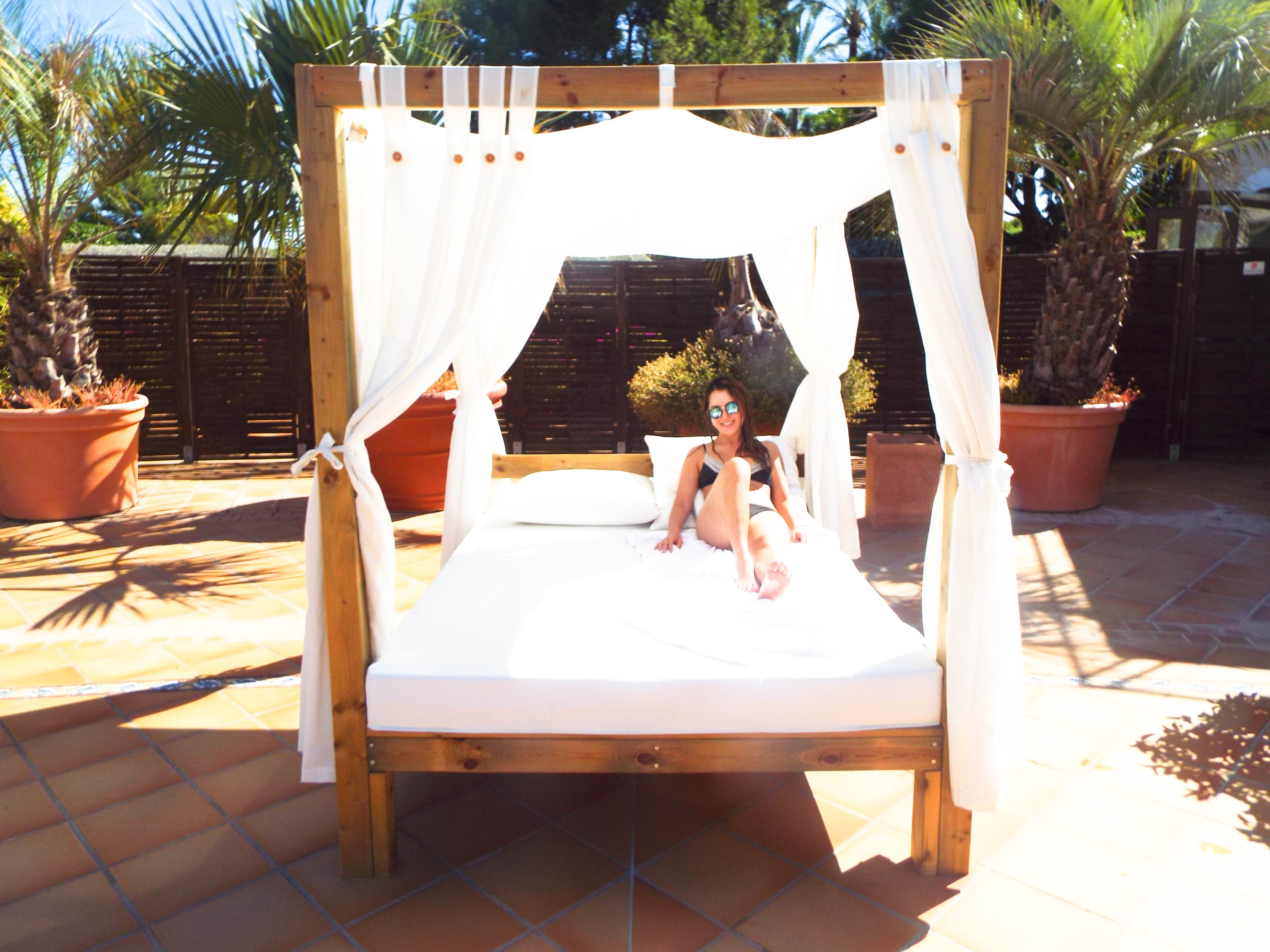 I had a sumptuous stay at this outstanding hotel and was able to truly relax while also feeling pampered by all the amenities and service provided by the staff. It's a little bit like stepping into a fairytale and never wanting to leave.
Organic Beauty Products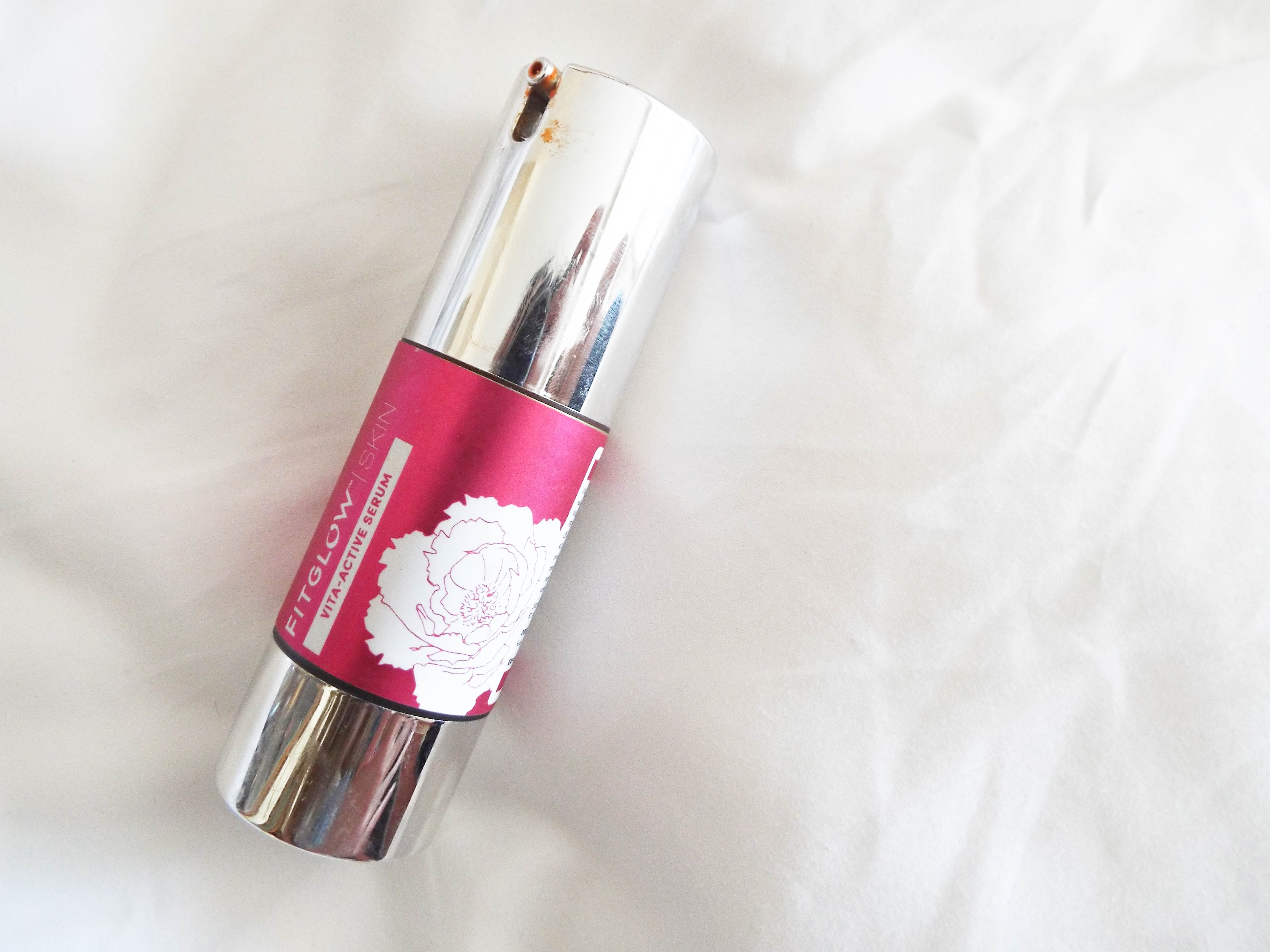 The Fitglow Beauty Vita-Active Serum kept the sunspots away while in Mallorca and even helped fade them after nearly 3 weeks of use. The product is designed to target freckles, hyperpigmentation and sun damage which is my biggest skin concern.  It contains a whopping 20% Vitamin C & 20% Hyaluronic acid plus Niacinamide, Plant Stem Cells, Bearberry, Peptides, Astaxanthin, Seaweed Brighteners, High Level Bio-Lipids, Vitamin E, Turmeric and Aloe Vera. This is a pricey product but you get what you pay for and this serum is worth the splurge. The effects of this serum have manifested so quickly and impressively.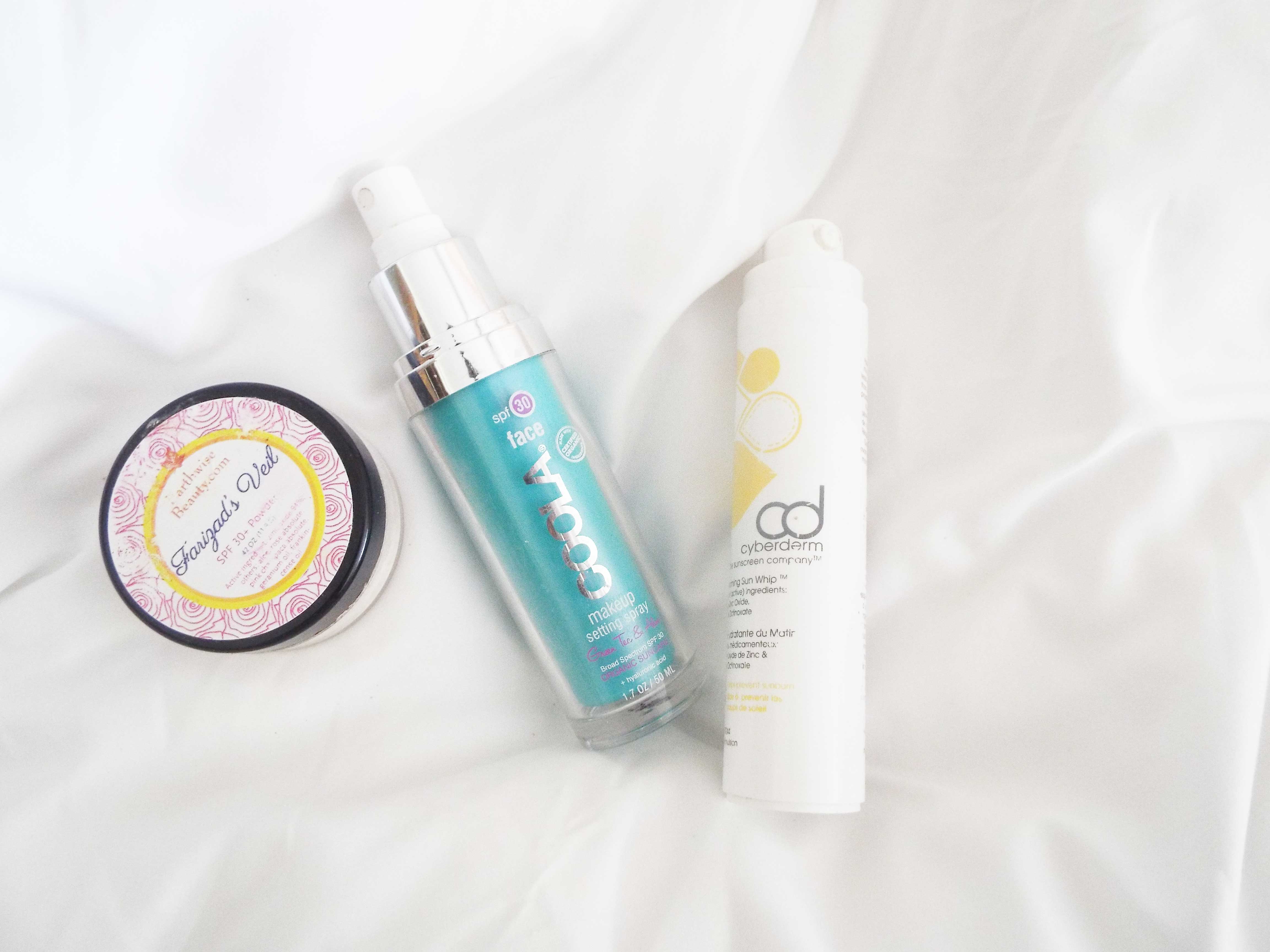 These are the sunscreen products that I used: Earthwise Beauty's Farizad's Veil SPF powder which is made of pure Zinc Oxide, Coola Suncare SPF 30 Makeup Setting Spray and CyberDerm's Sun Whip.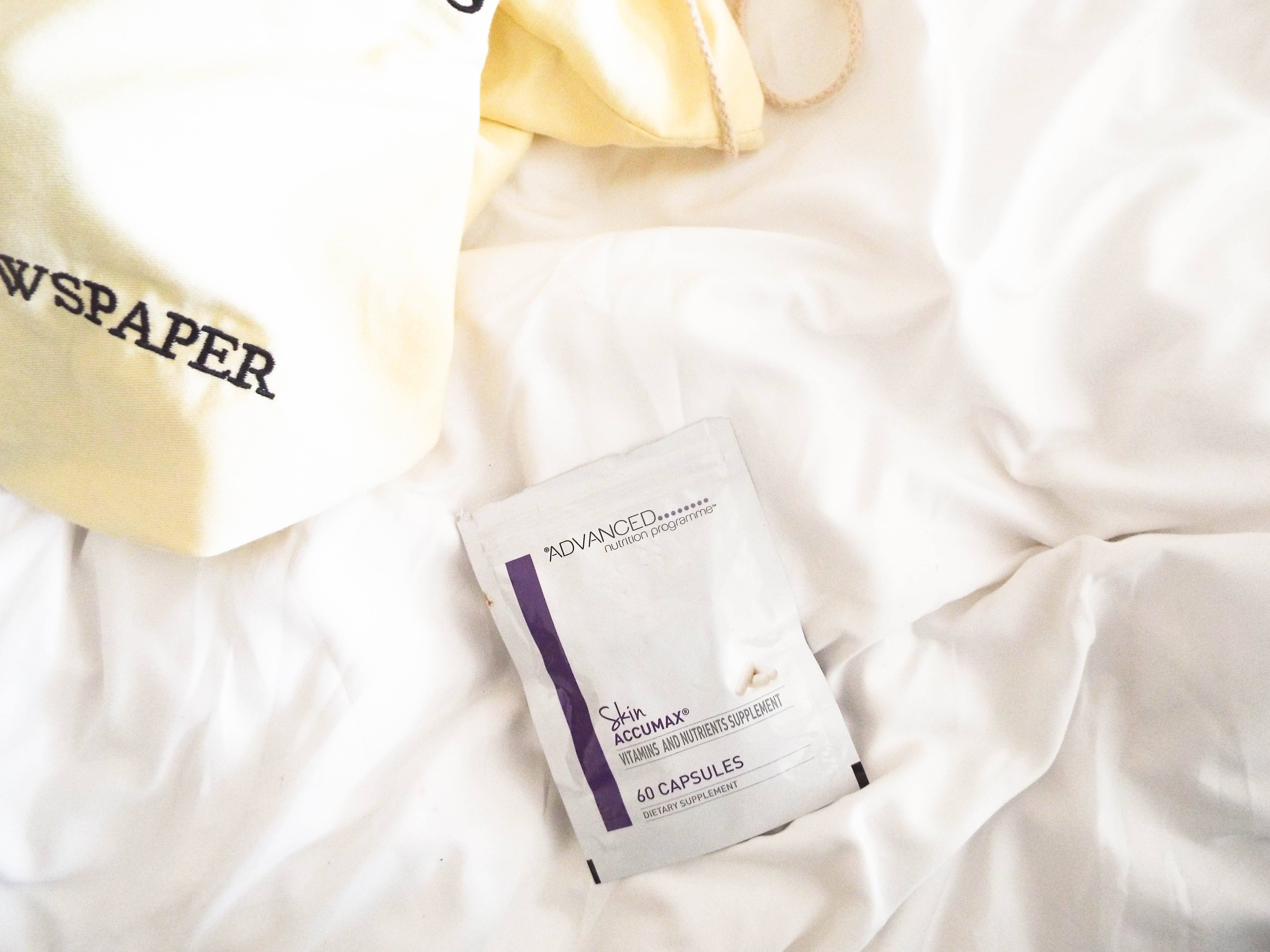 I've been taking the Skin Accumax supplements curated by Jane Iredale for the past few weeks and took them along with me on my trip. I've noticed the chronic breakouts on my chin and jawline have significantly reduced and sometimes are completely gone. it contains Vitamins A, E, C plus a plant nutrient called diindolylmethane which is found in cruciferous vegetables.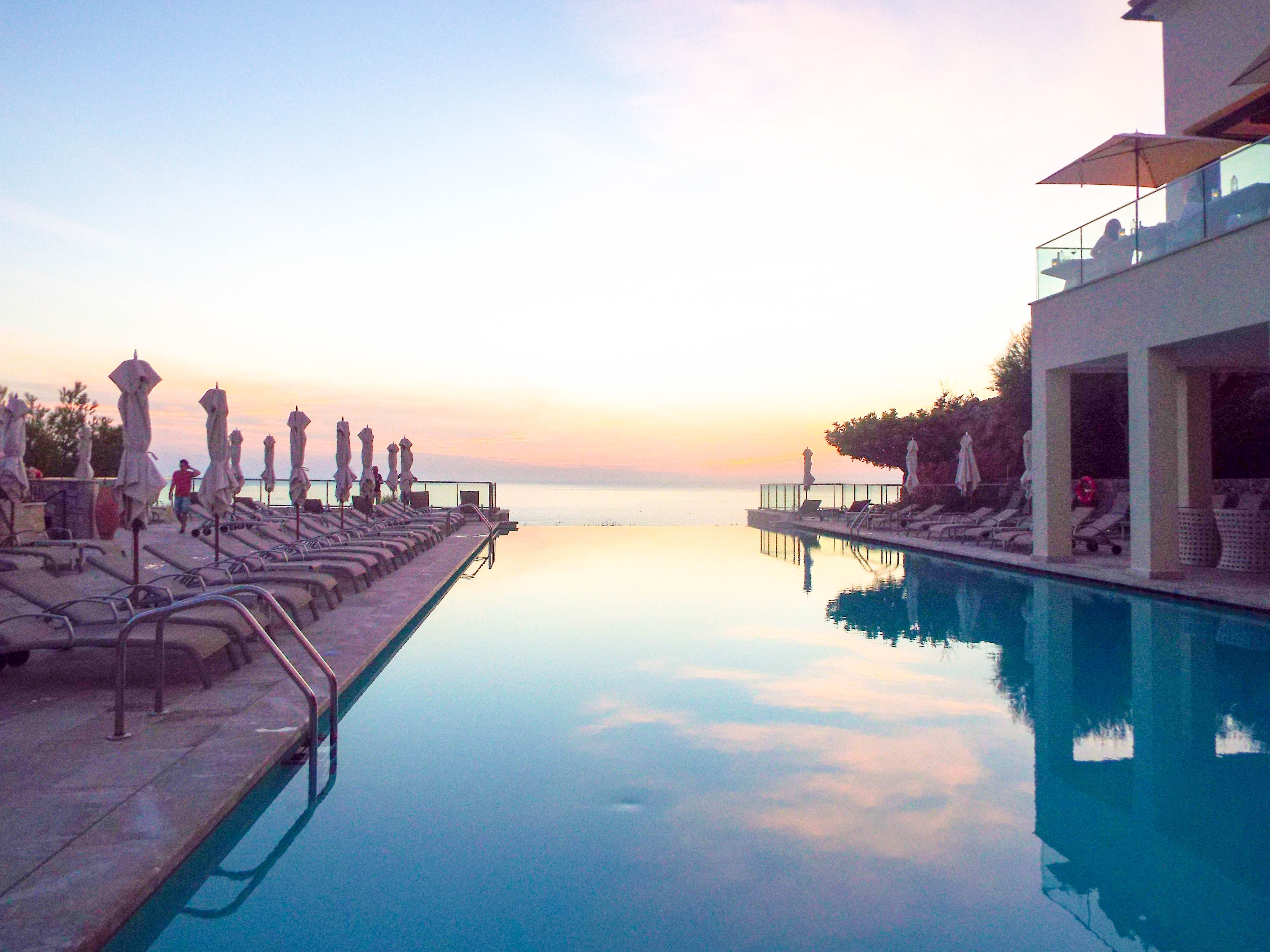 We made a quick stop at the Jumeirah Port Soller Hotel & Spa in Port Soller in the Northwest part of the island. Port Soller is surrounded by the Tramuntana mountains and the hotel is located on a cliff offering breathtaking views. After enjoying the sunset from the infinity pool we ate at their restaurant Es Fanals which serves gastronomic tapas.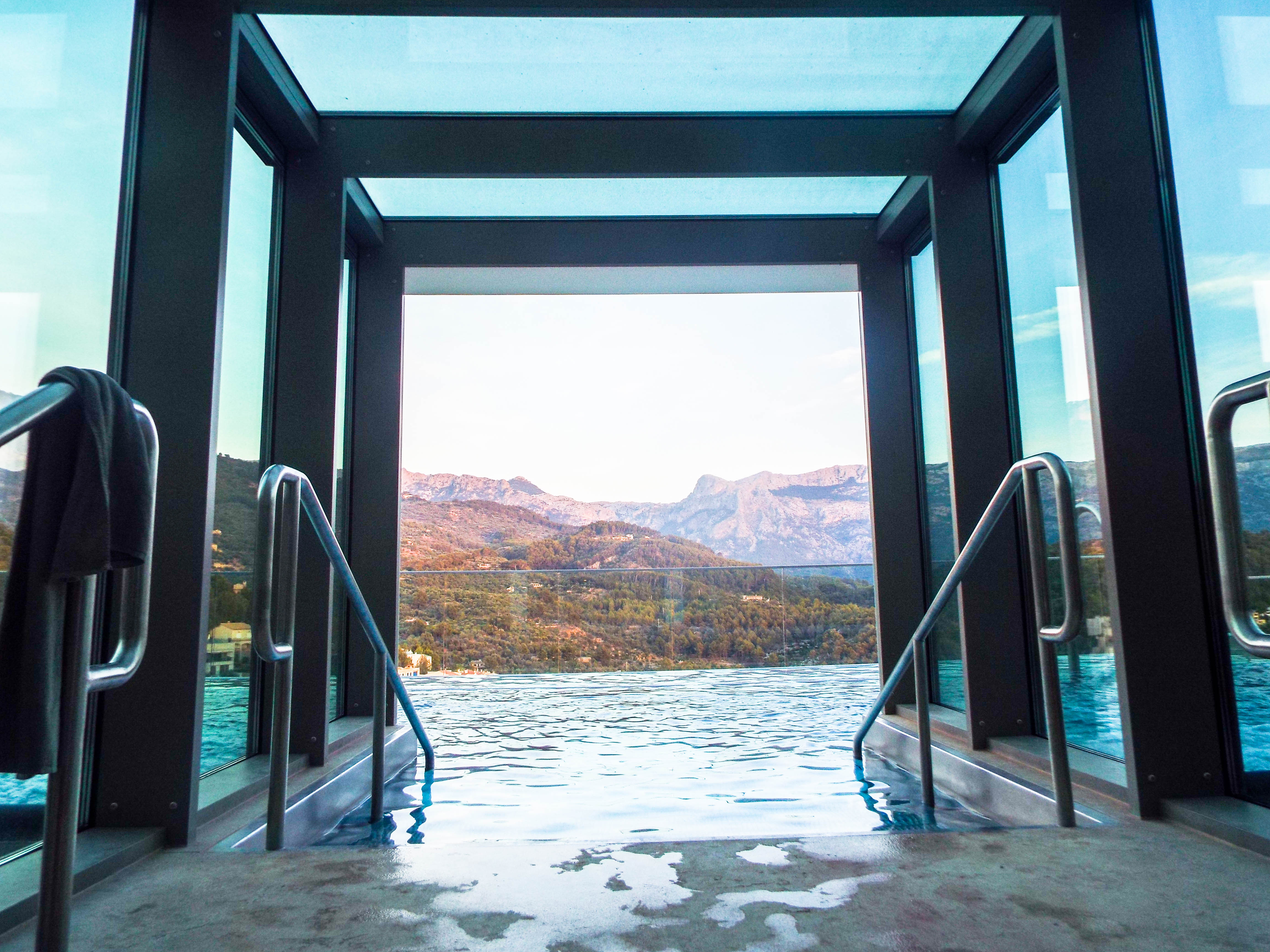 At the Jumeirah's spa you have another infinity pool that overlooks the Tramuntana mountains.
Mallorca is definitely a must visit if you're going to Europe. Most people will visit the bigger cities like Paris & London, often overlooking the epic islands that Europe has to offer.