My Lausanne Trip + Lausanne Palace & Spa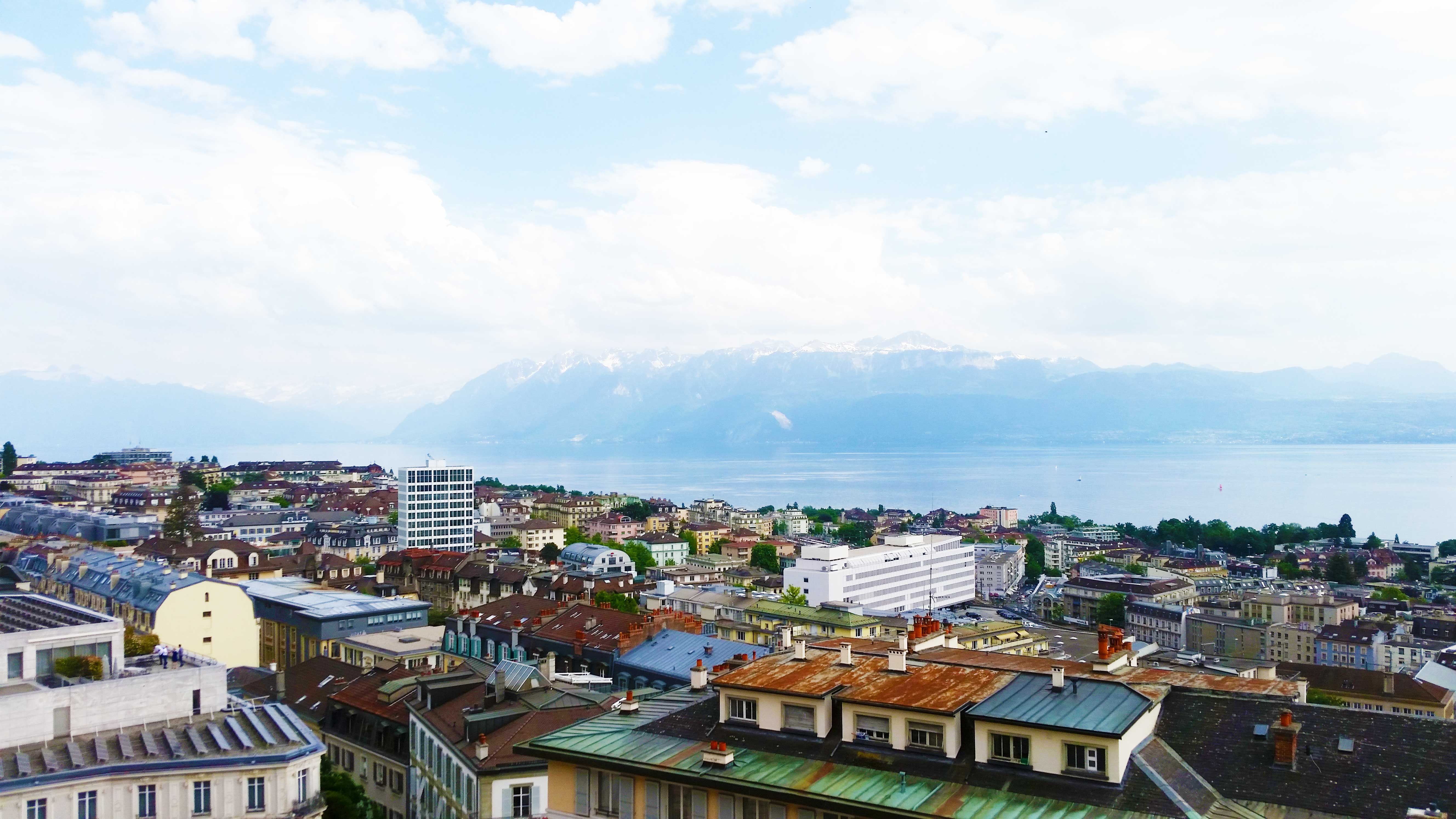 Lausanne is a gorgeous Swiss city just 45 minutes away from Geneva, known for being a university town and home to the International Olympics Committee headquarters. It's also a peaceful lakeside city with stunning views of the Alps. It was overcast while I was there so I couldn't see the views in their full glory, but it was still glorious nonetheless.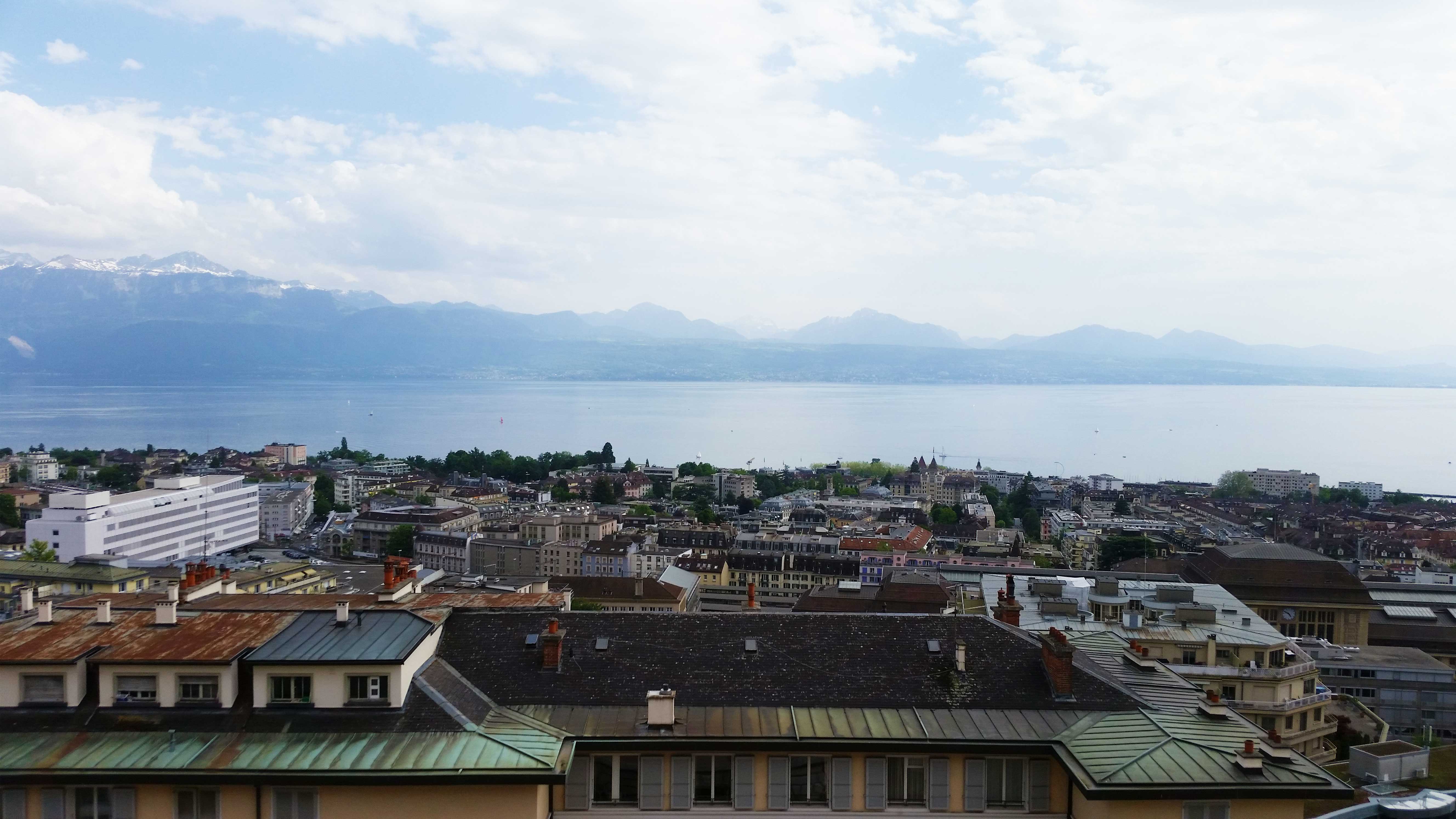 This was (part of) the panoramic view from my room overlooking the city & lake at the Lausanne Palace & Spa.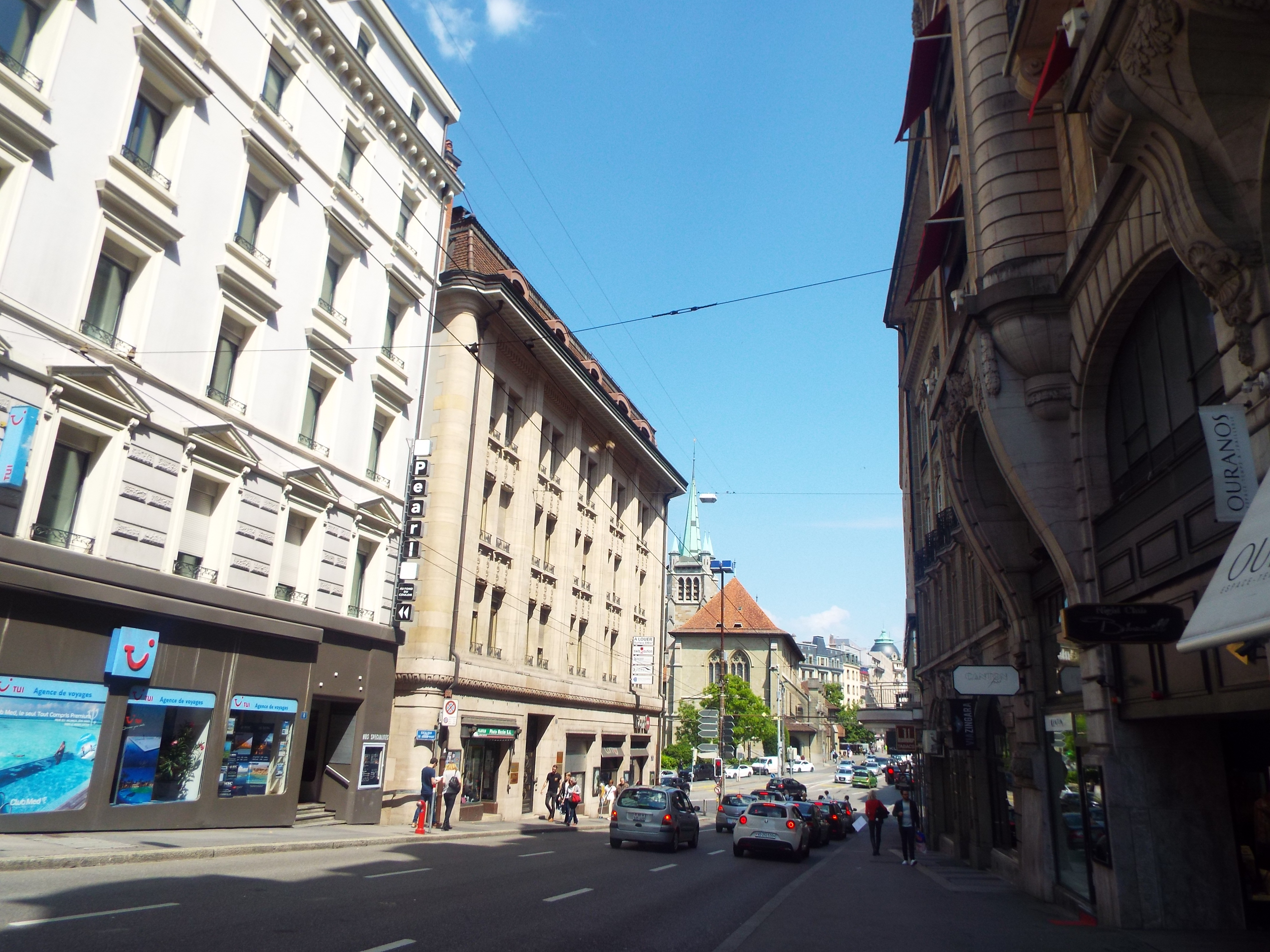 I was stying right in the center of town so as soon as you stepped out you were on a busy road and you could see the cathedral and bridge off in the distance.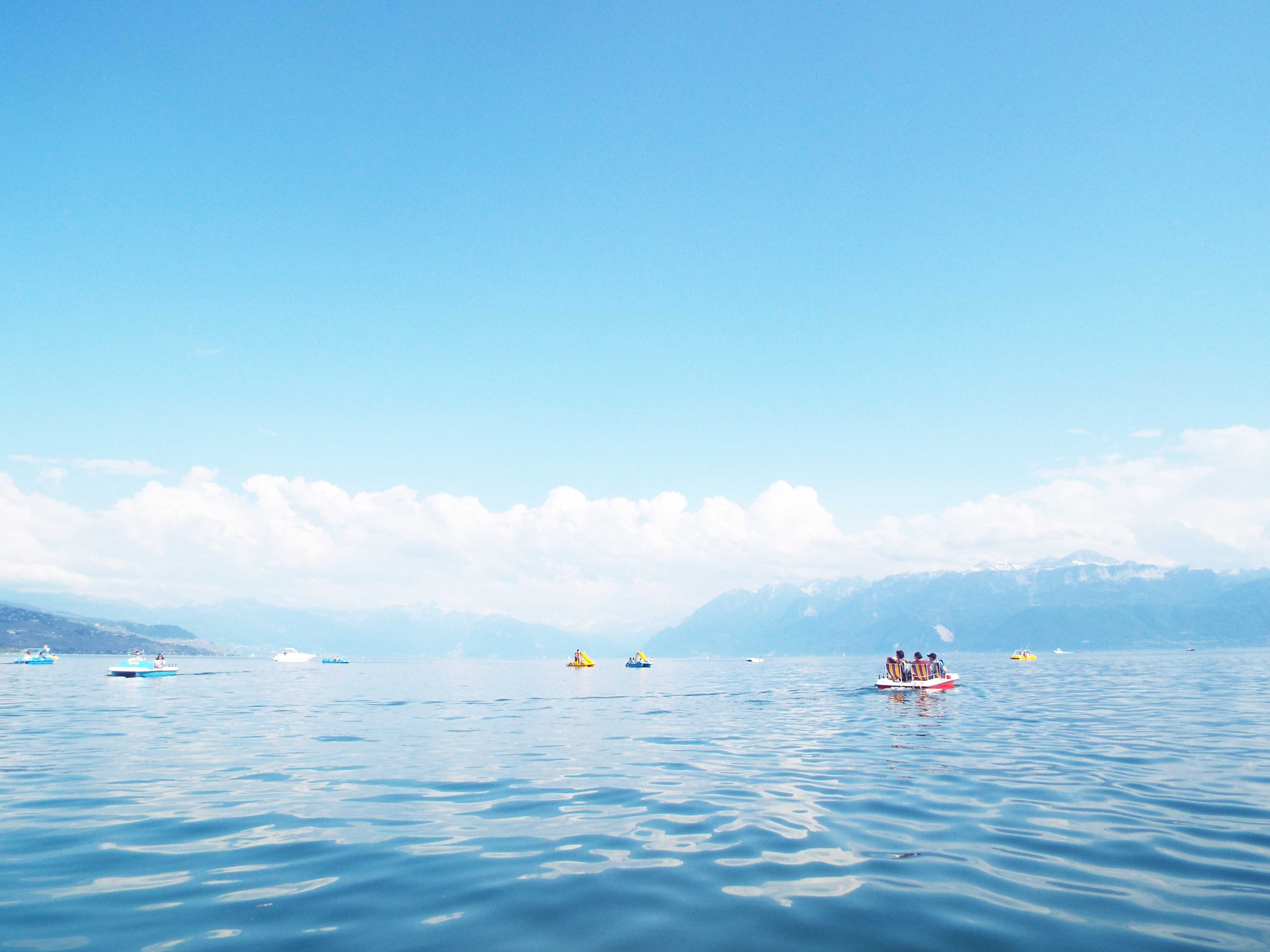 Spending time out on the lake was my favorite bit of the trip. Lake Leman is so peaceful and pristine and offers picturesque views of the Alps. I went pedal boating on the lake (CHF 24 for 1 hour) and enjoyed just floating there on the waters looking off towards the mountains.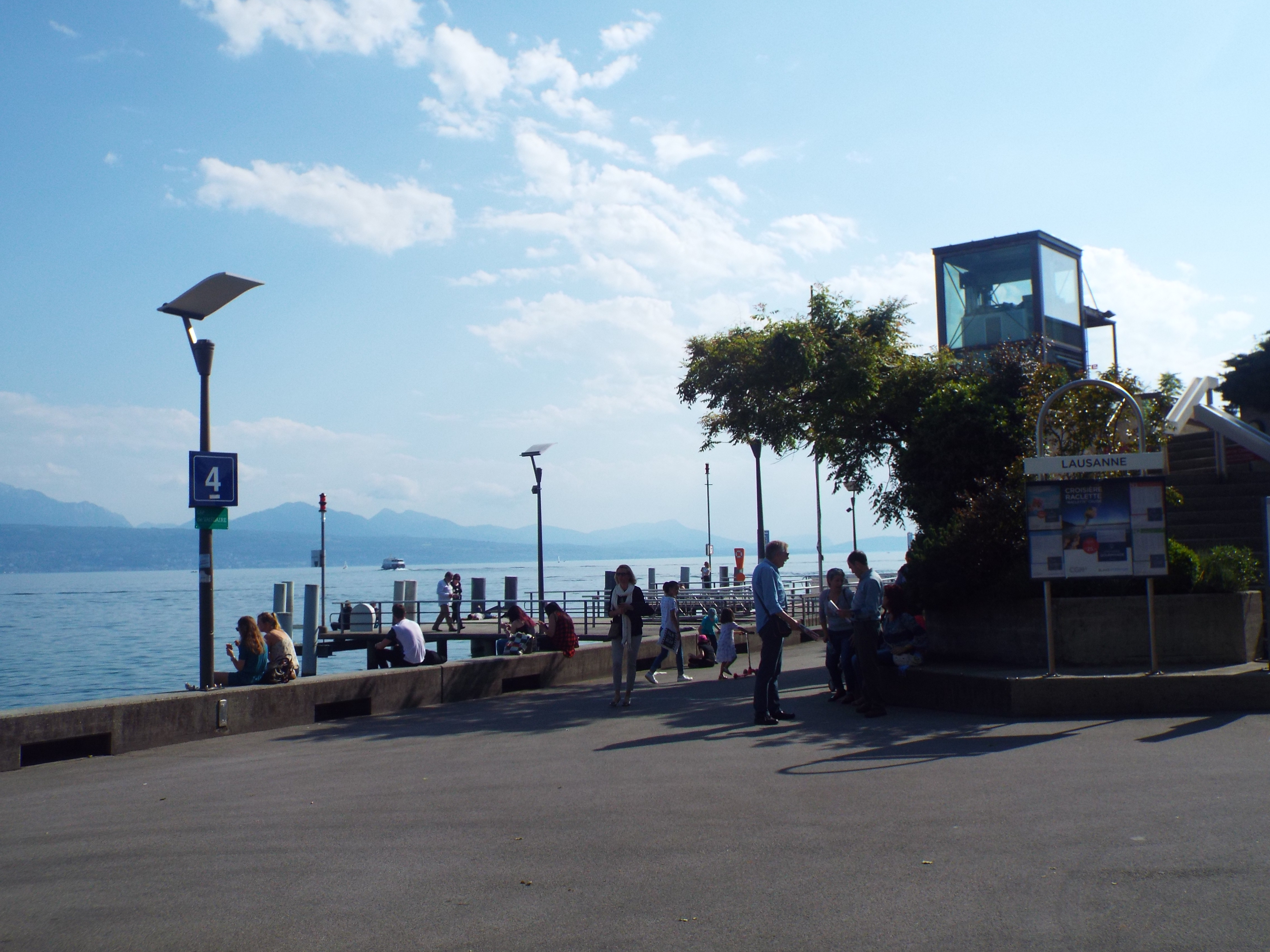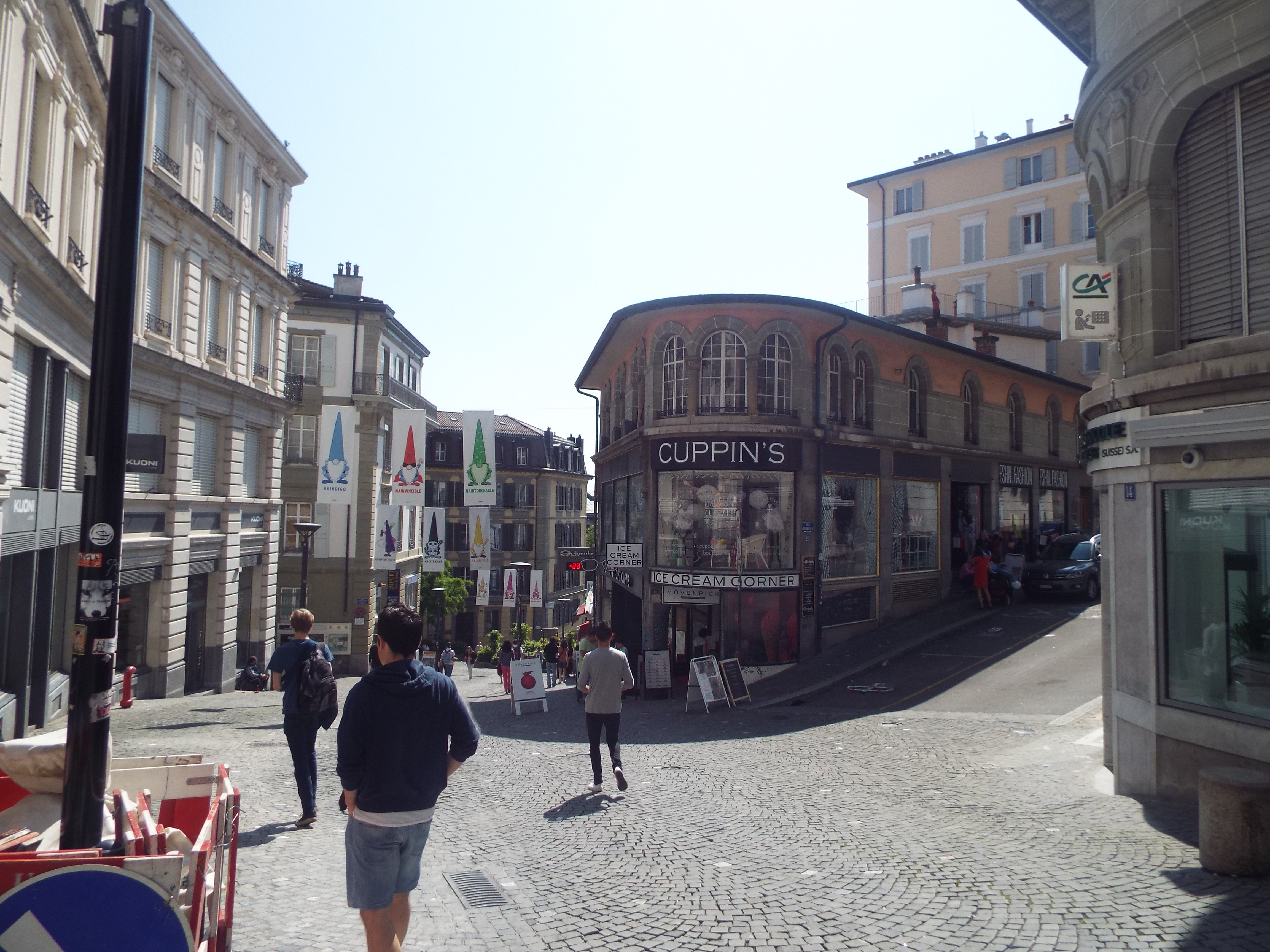 The shopping area of the city is super cute with cobbled streets lined with little shops, clothing stores and restaurants.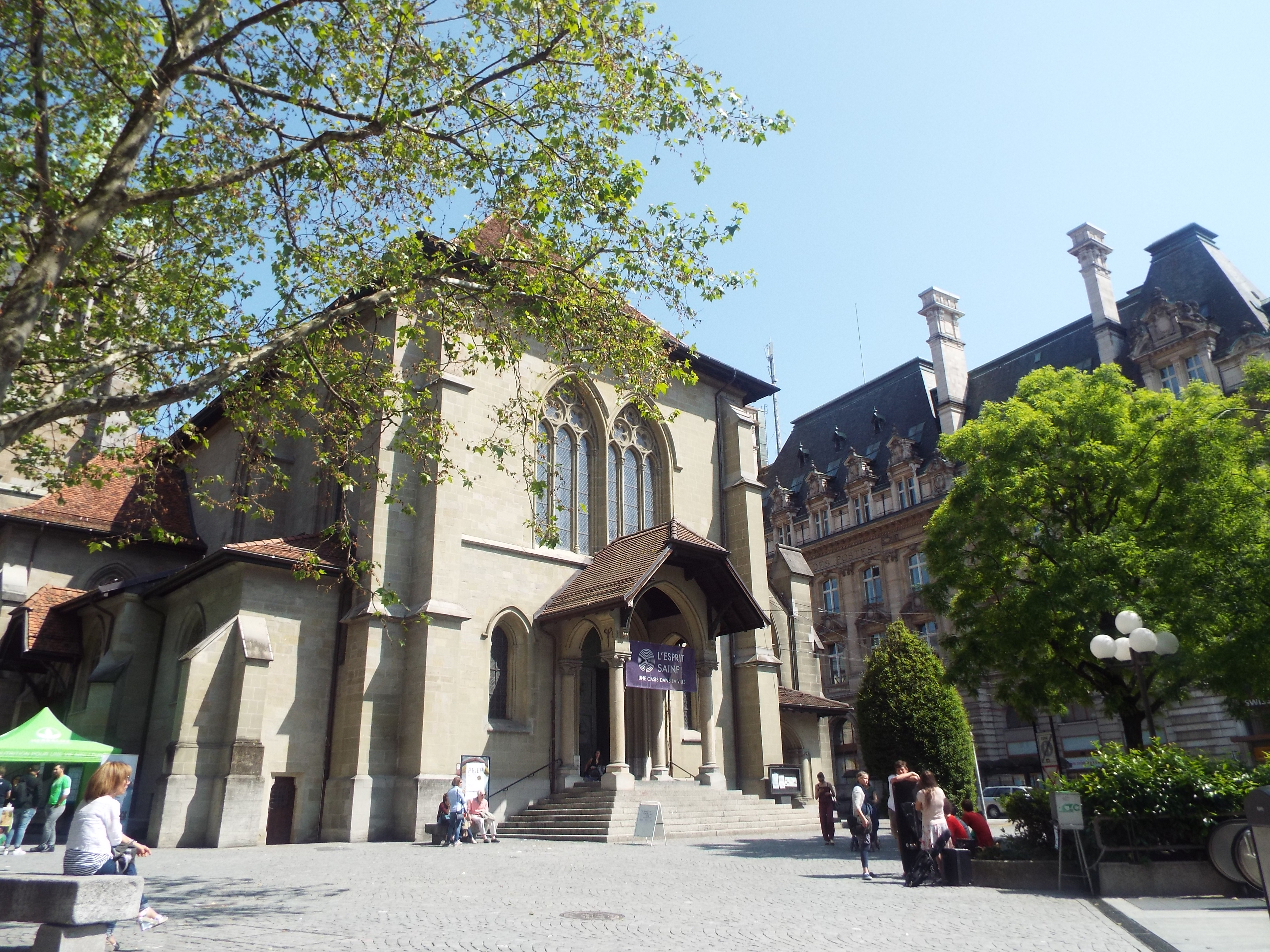 People watching from Starbucks.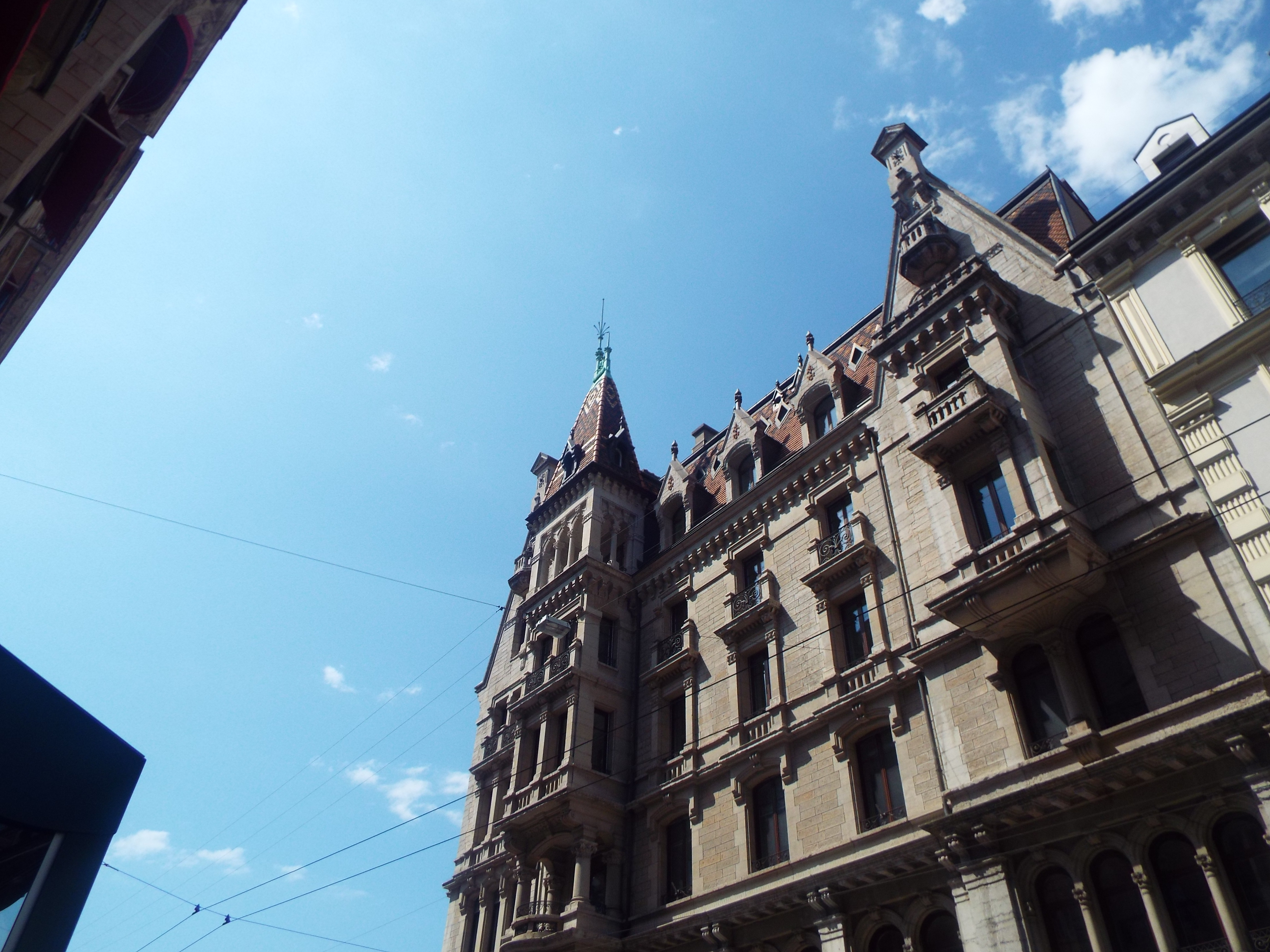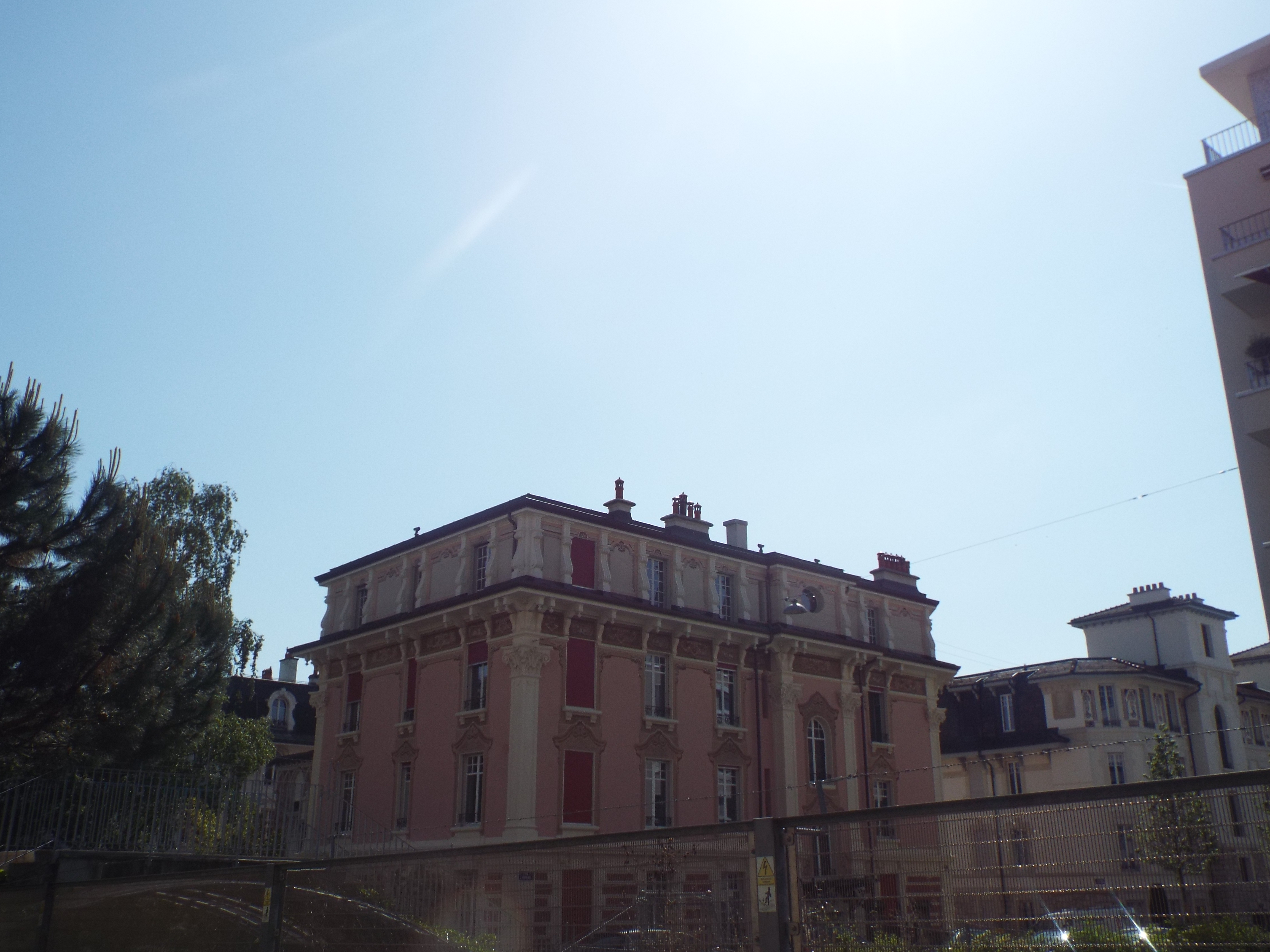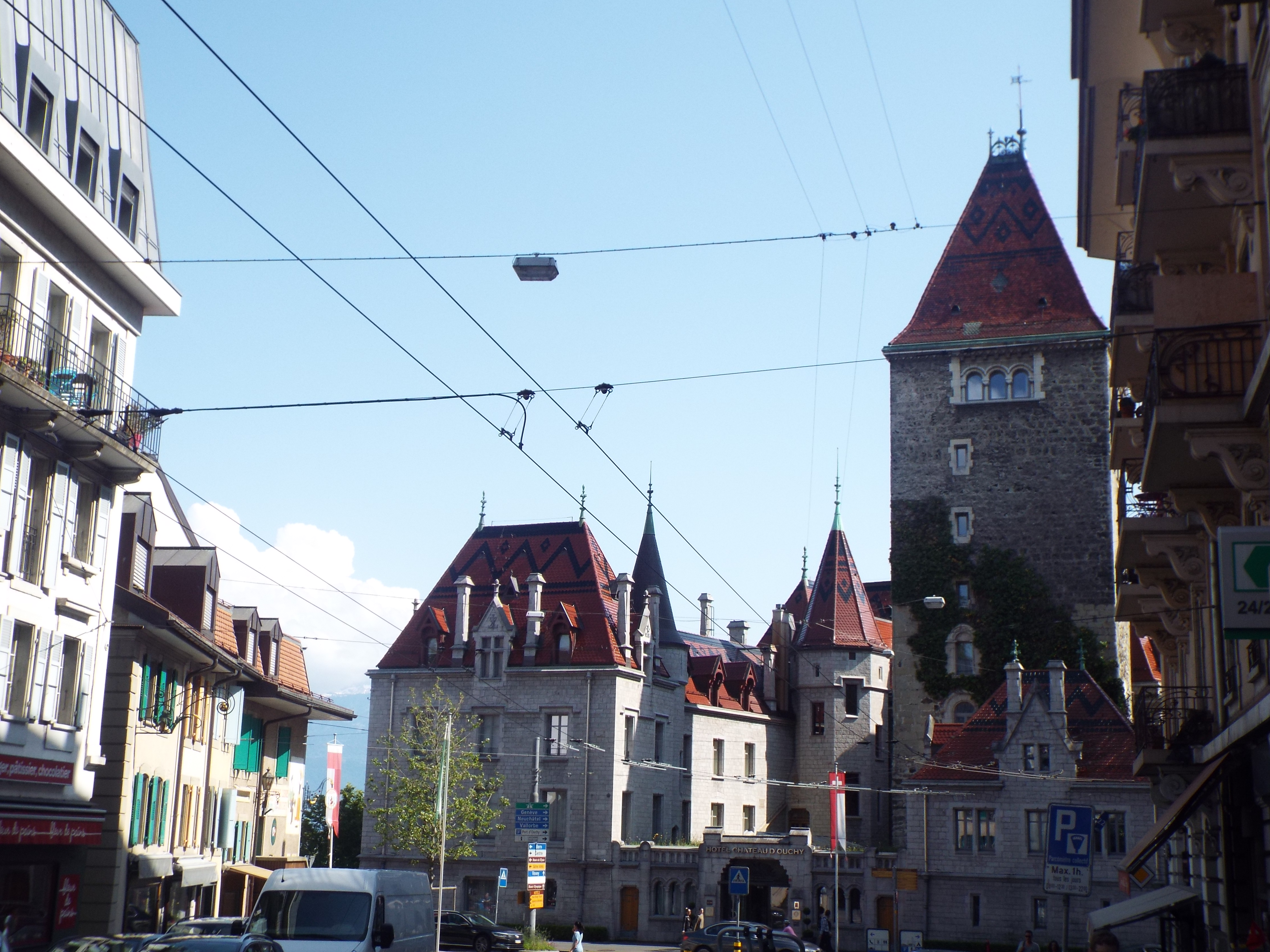 Beautiful architecture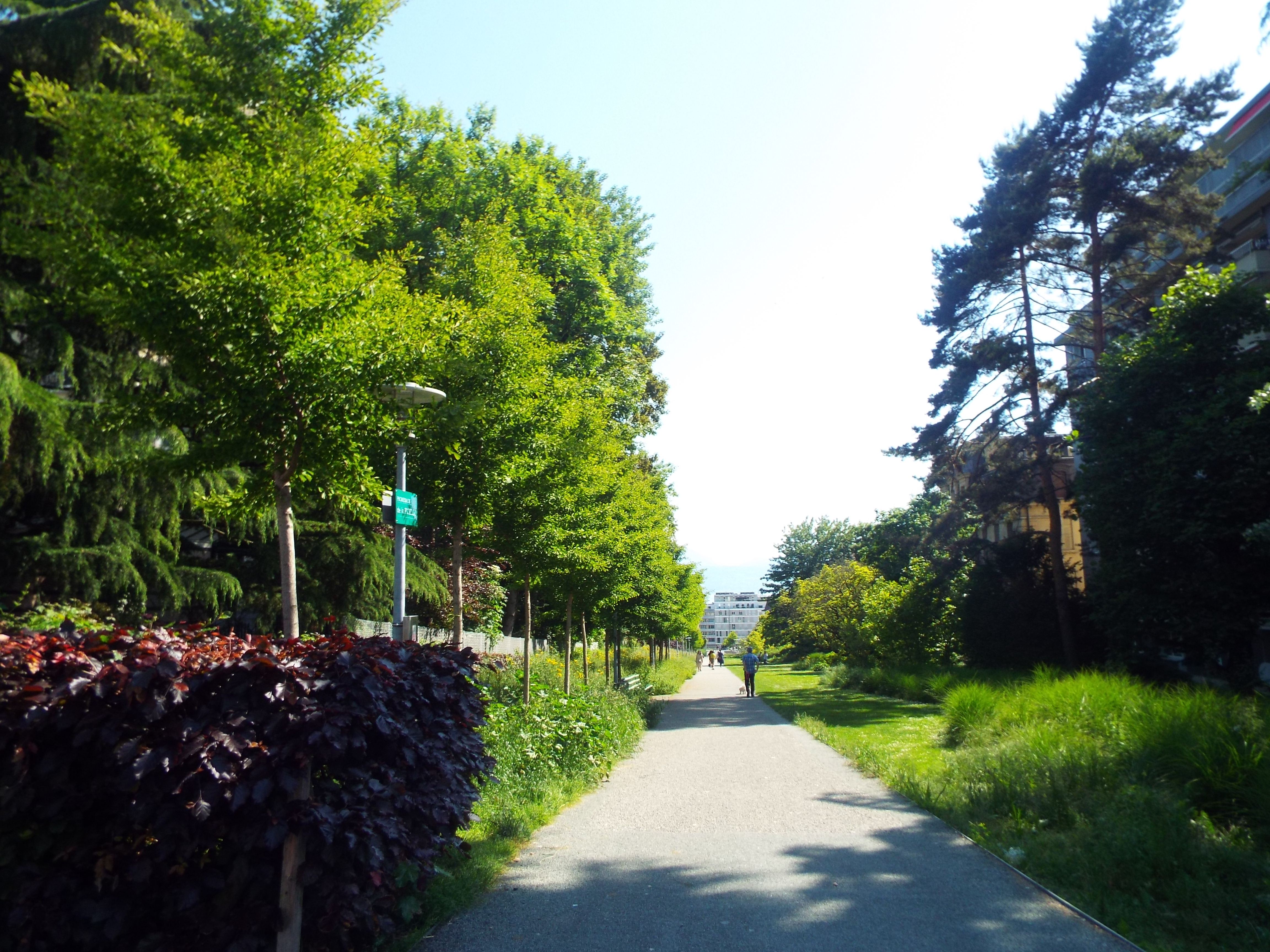 Friday evening I had dinner at Broadway Avenue which is a jazz restaurant that also has a café next door and club downstairs and Saturday evening I went to watch the soccer European championship at a bar called The Beau Gosse I believe.
Unfortunately the next days were super grey and rainy and I wasn't able to take good pictures. Now onto the hotel which I fell head over heels in love with.
I stayed at the iconic Lausanne Palace & Spa during my visit to Lausanne and it was undoubtedly one of the highlights of my trip. Opened in 1915, the Lausanne Palace & Spa is a 5-star luxury hotel in the very center of Lausanne offering panoramic views of Lake Leman & Alps. One of the best hotels in Switzerland and a Leading Hotel of the World, the Lausanne Palace has had the likes of Queen Elisabeth, Marilyn Monroe, Coco Chanel and The Rolling Stones stay here.
This is a massive yet impeccably designed and maintaned property with 138 rooms, each unique and beautiful in its own right. Whether small or big, I love the thought and care that goes into every detail of a hotel. The Lausanne Palace is full of juxtapositions – it's both ornate & warm, traditional & modern, classic & avant-garde. With 3 bars, 4 restaurants a huge spa & juice bar, the hotel is like its own little city within the city. I was blown away by  the service – literally every employee made you feel welcome, had a cheery demeanor when engaging with me and anticipated everything I might need so much so that I never even had to ask.
I stayed in a Deluxe Double Room with views of the lake & mountains. I was literally just staring out at this view if I wasn't actually sleeping, on my laptop, or in the bathroom. Proof below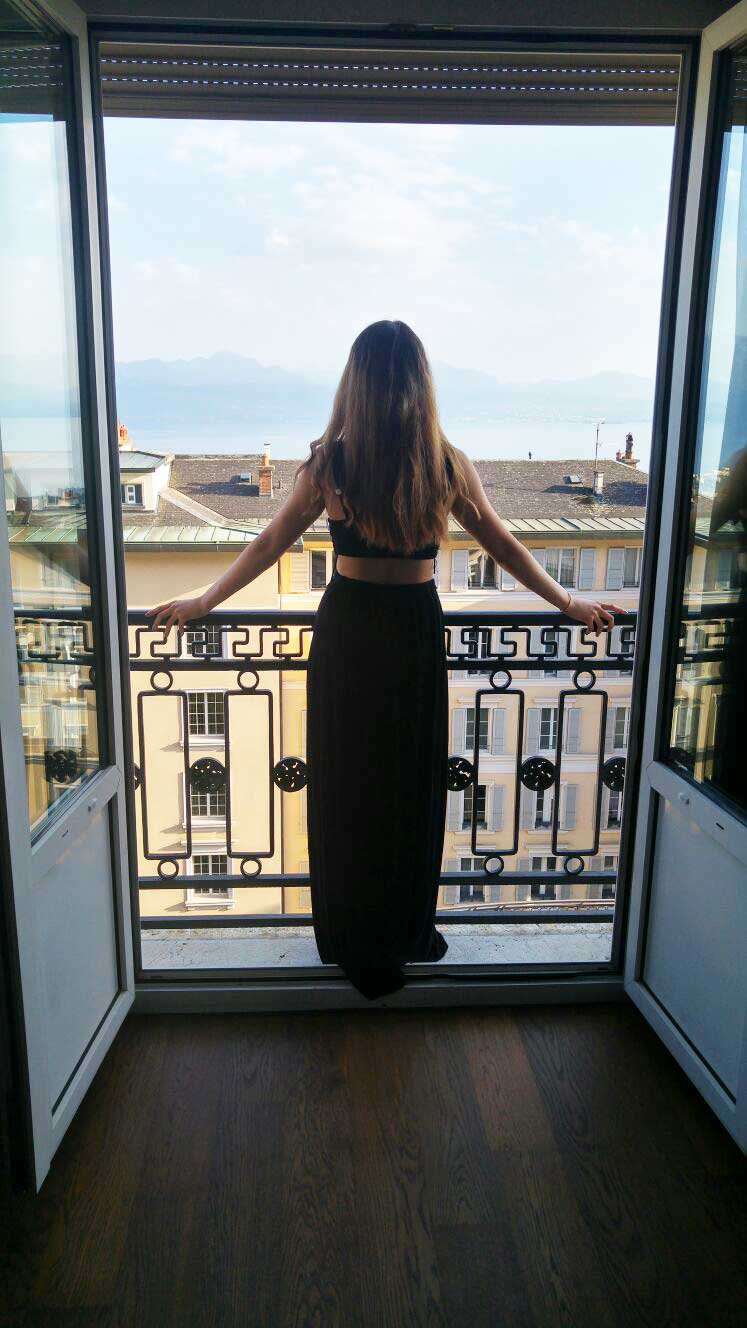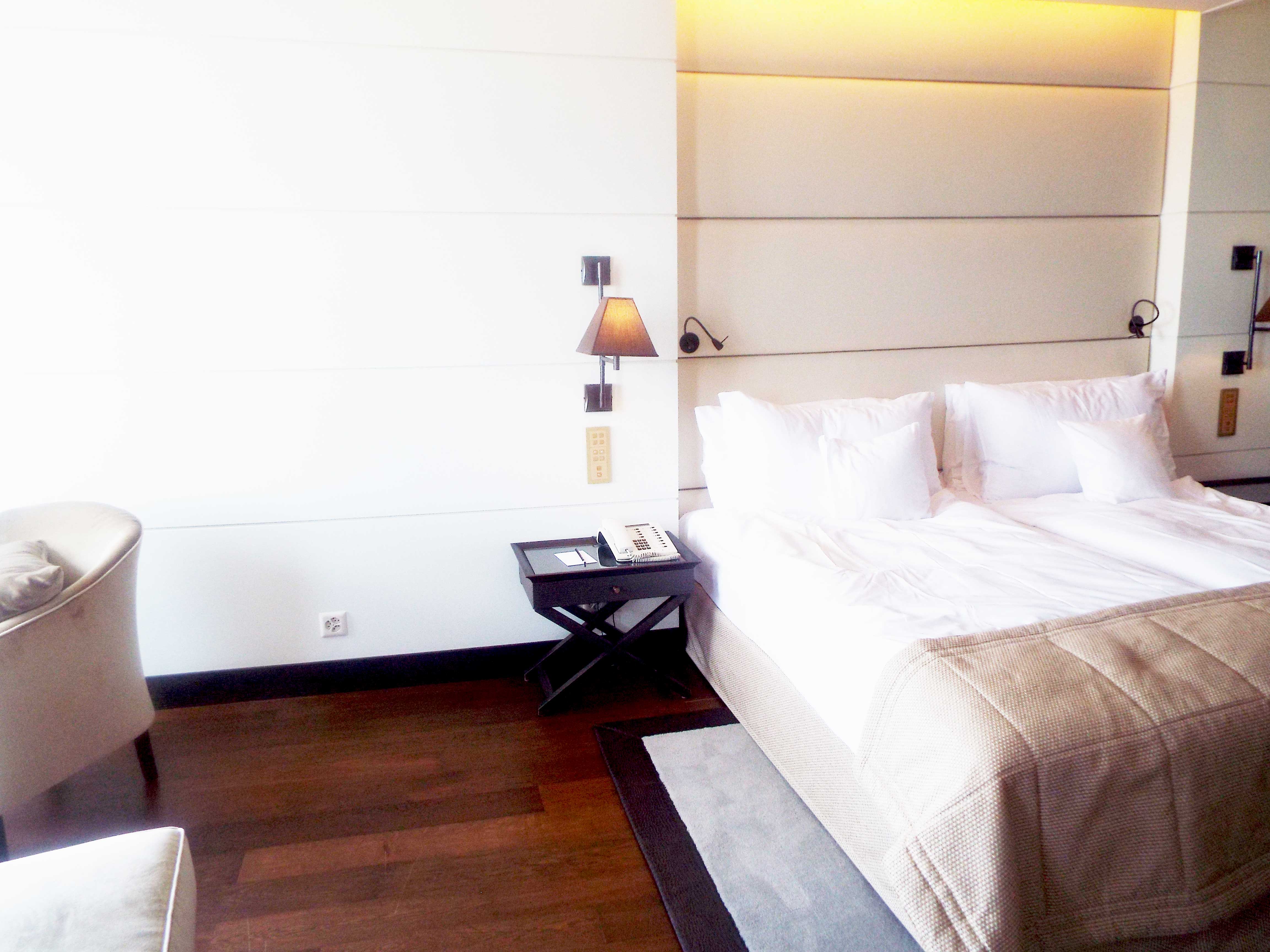 I had the best night of sleep ever in this bed and it's no wonder. The mattress is specially designed by a renowned specialist and topped with a snug over-mattress – basically you feel like you're sleeping on a supportive cloud.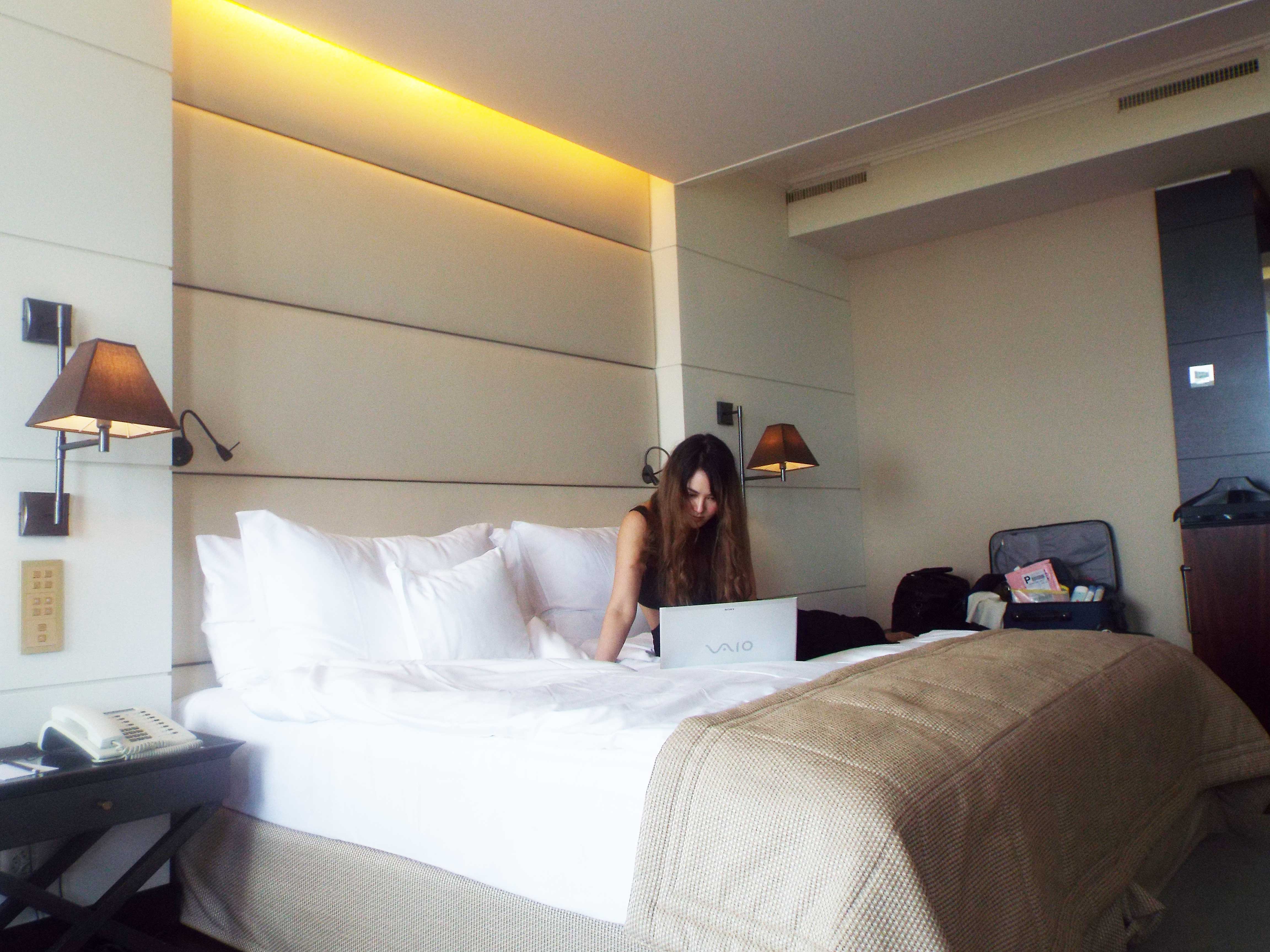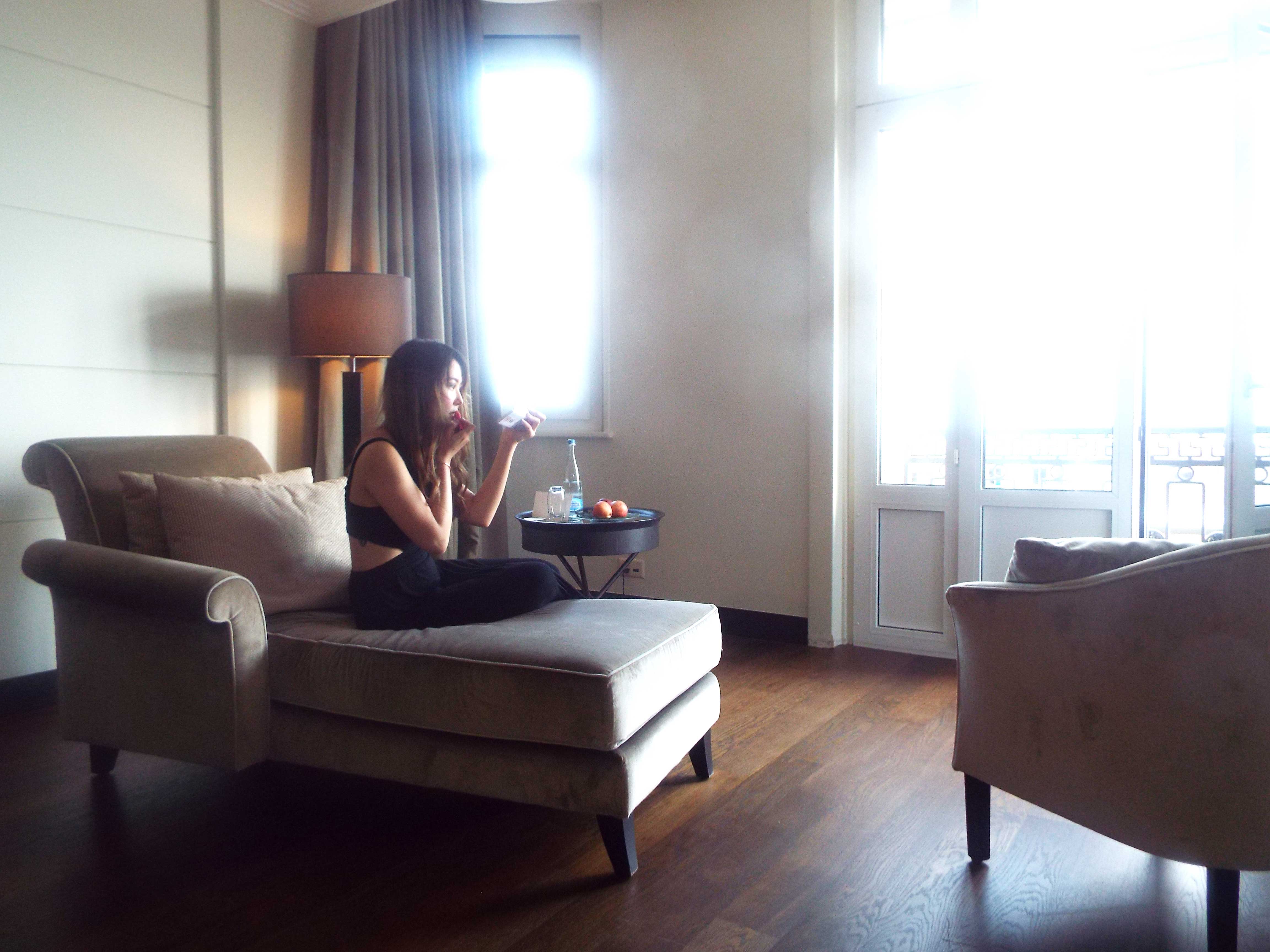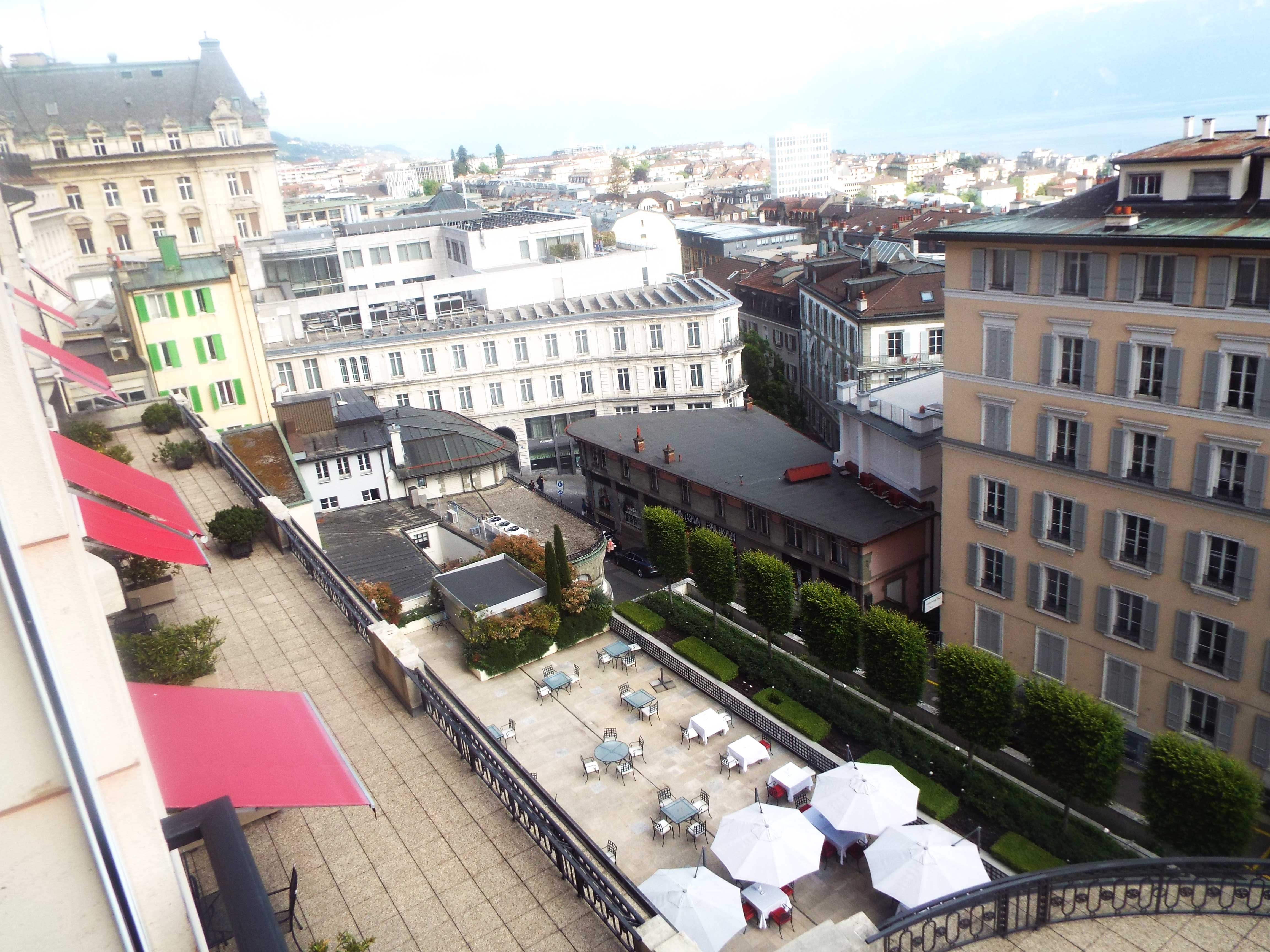 The view towards the left outside my window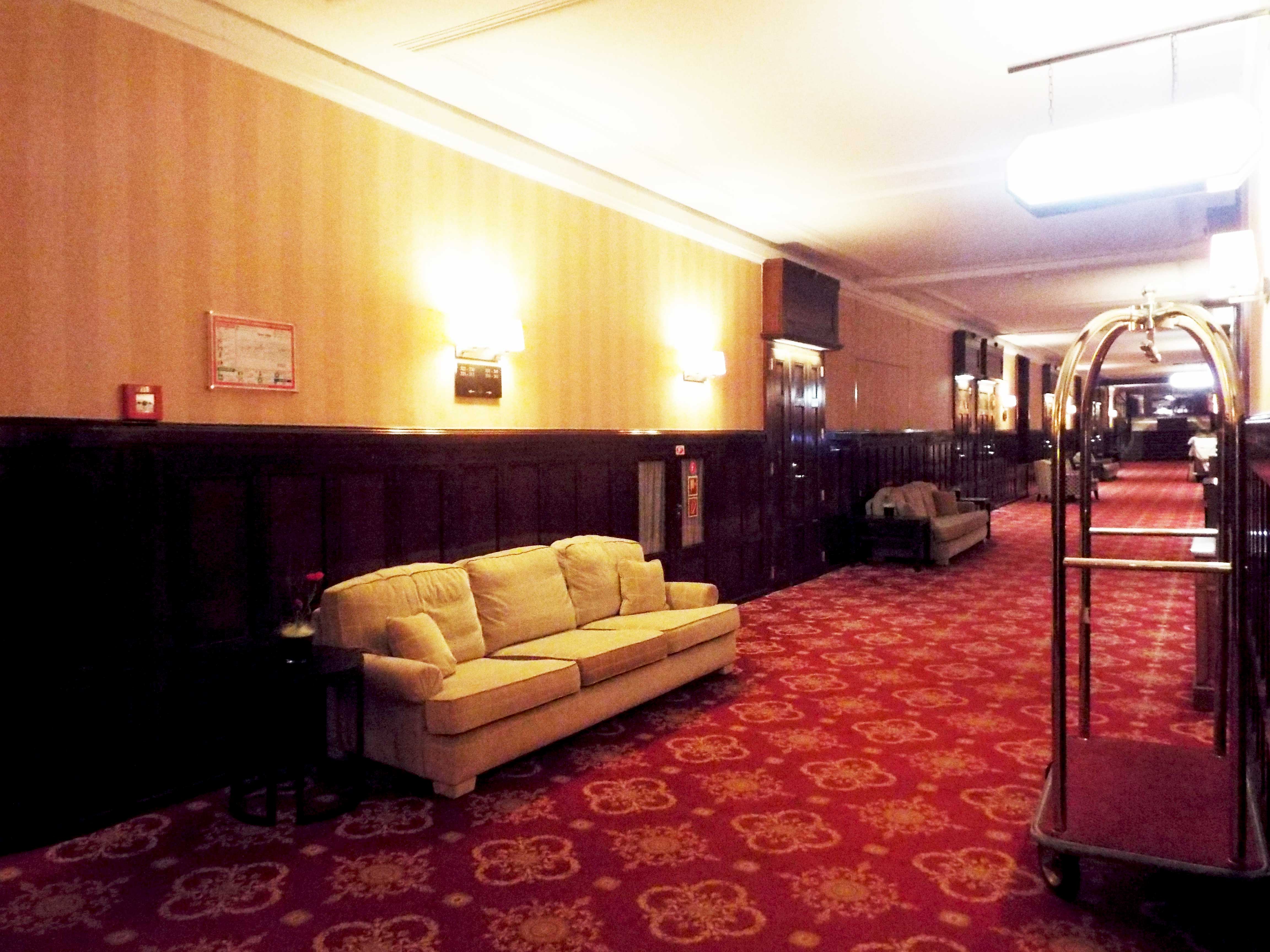 The preserved hallways with slight modern touches. It's the widest hallway i've ever seen and that's because back in the day women wore those huge wired umbrella petticoats and the had to make it big enough for 2 women to walk side by side without their dresses bumping into each other.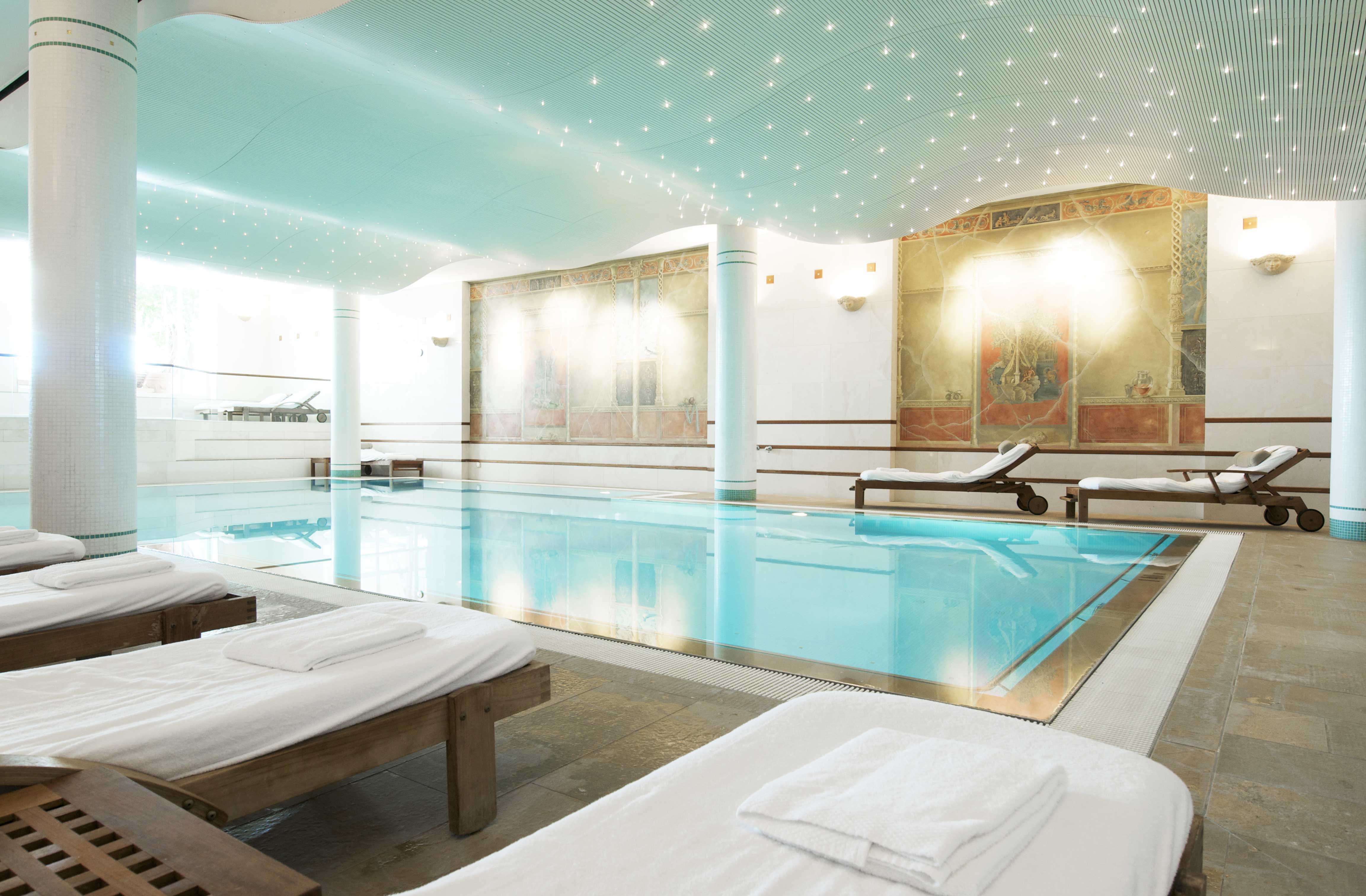 The Ayurvedic spa here is truly world-class. It's a 2,100 sq m concept spa that's like a universe within the Lausanne Palace universe. There's a large heated pool, jacuzzi, relaxation areas, gym, and in the women's sauna (women & men have separate saunas) there's a Vitality Bath with jets and waterfall, Rhassoul room, Hammam room and Sauna room. If I could have spent all my time in the spa I would have.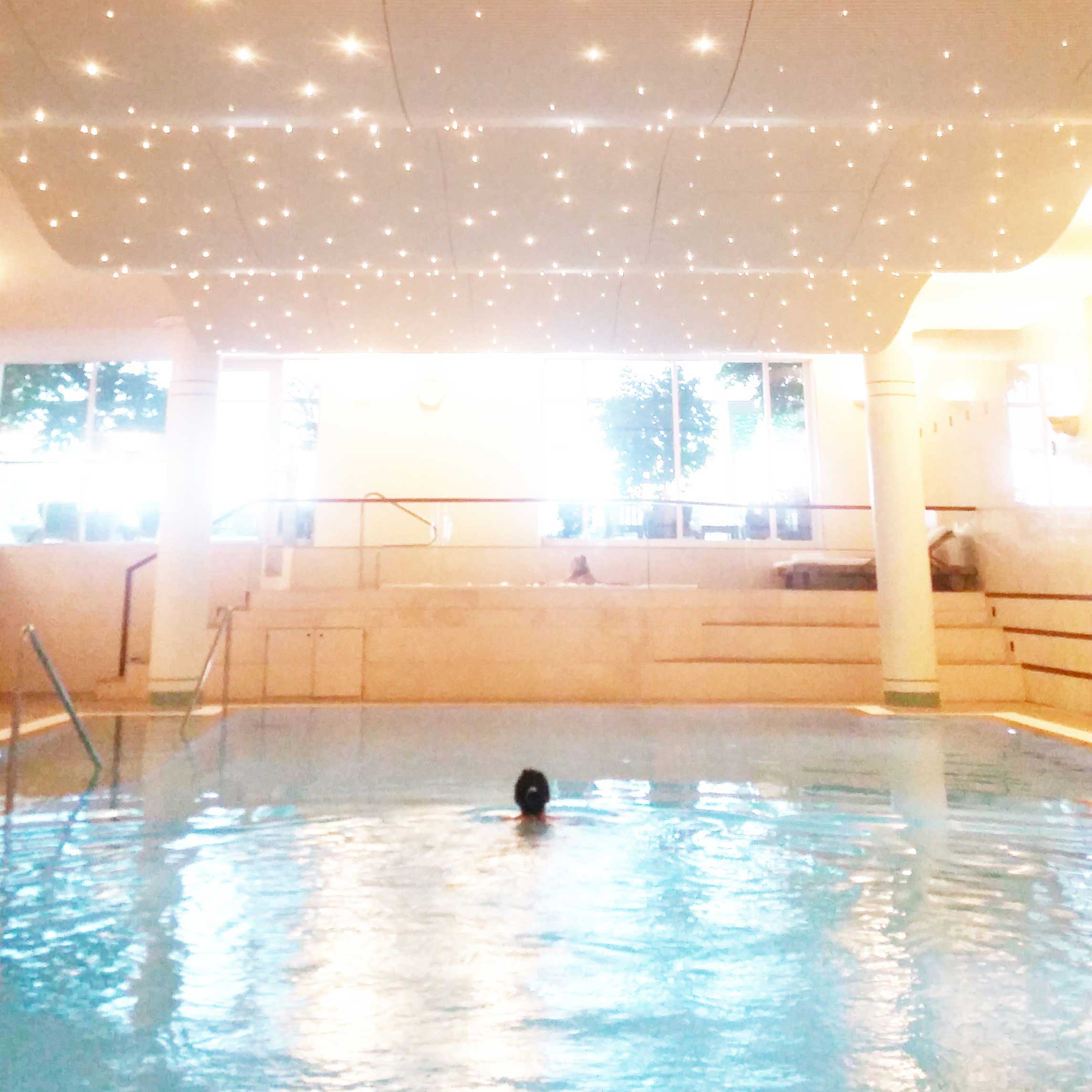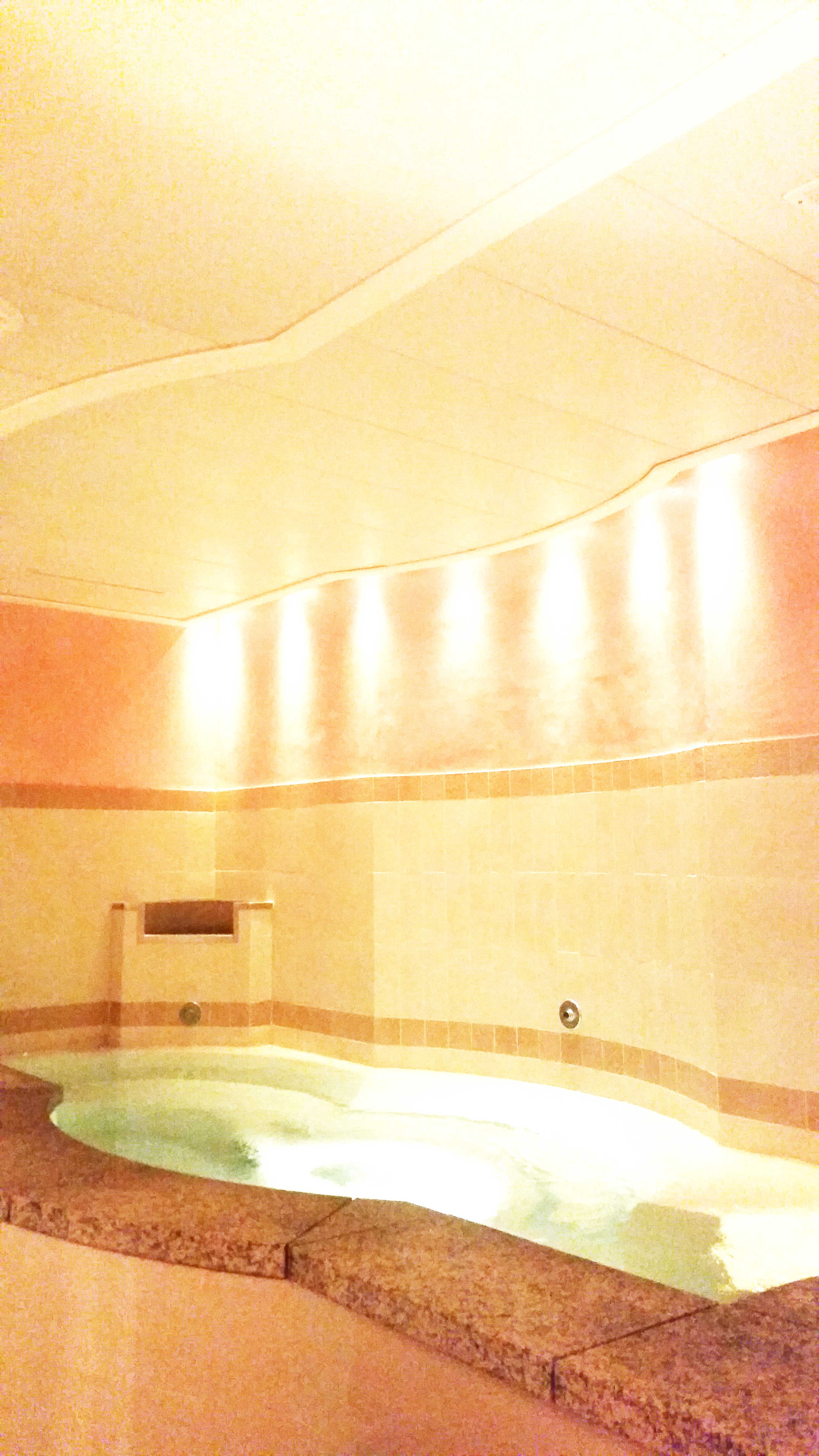 Vitality Bath with jets coming from the floor and sides as well as a waterfall that feels like you're getting a back massage.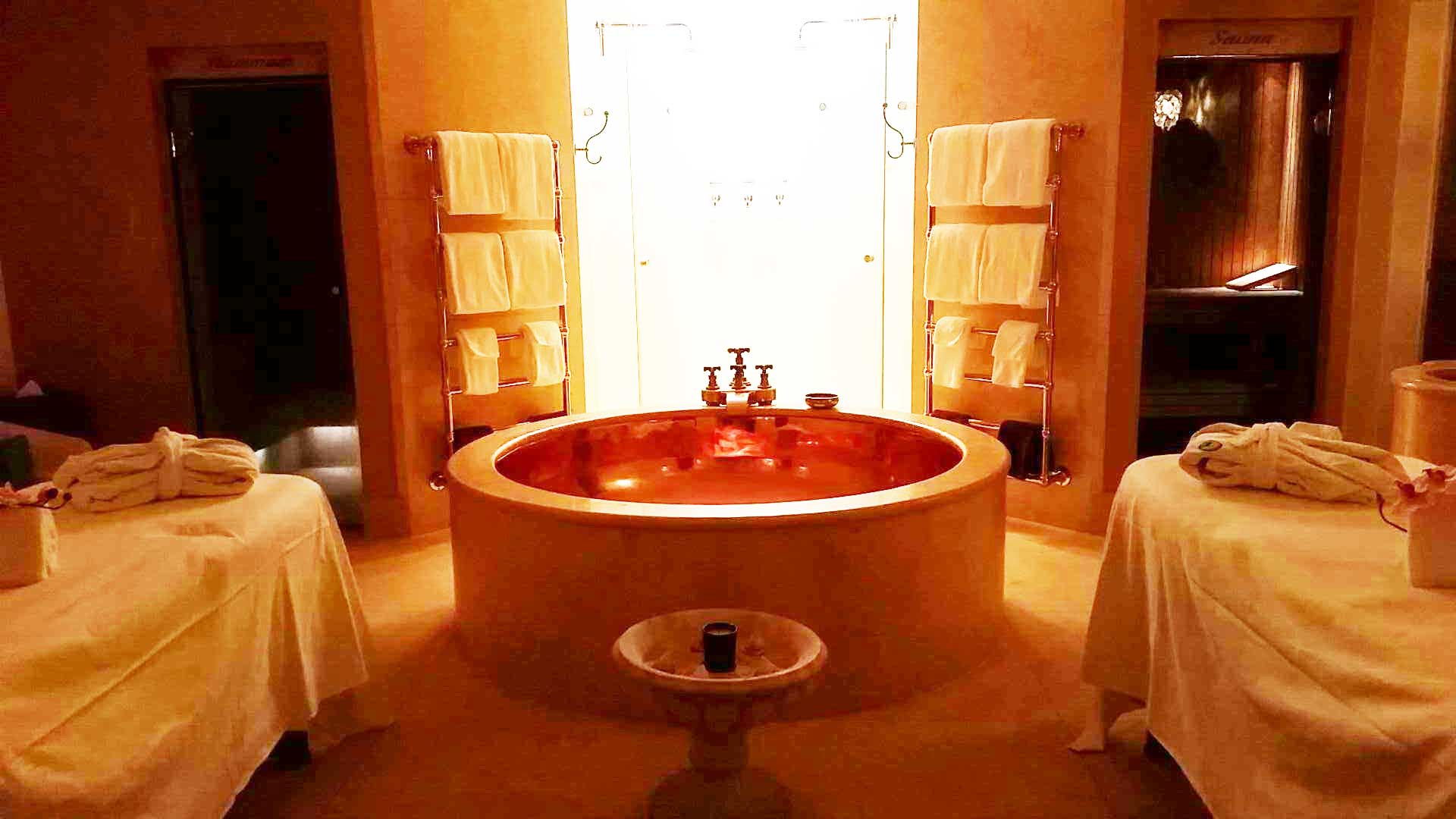 Spa Suite with a copper bath that's unique in the world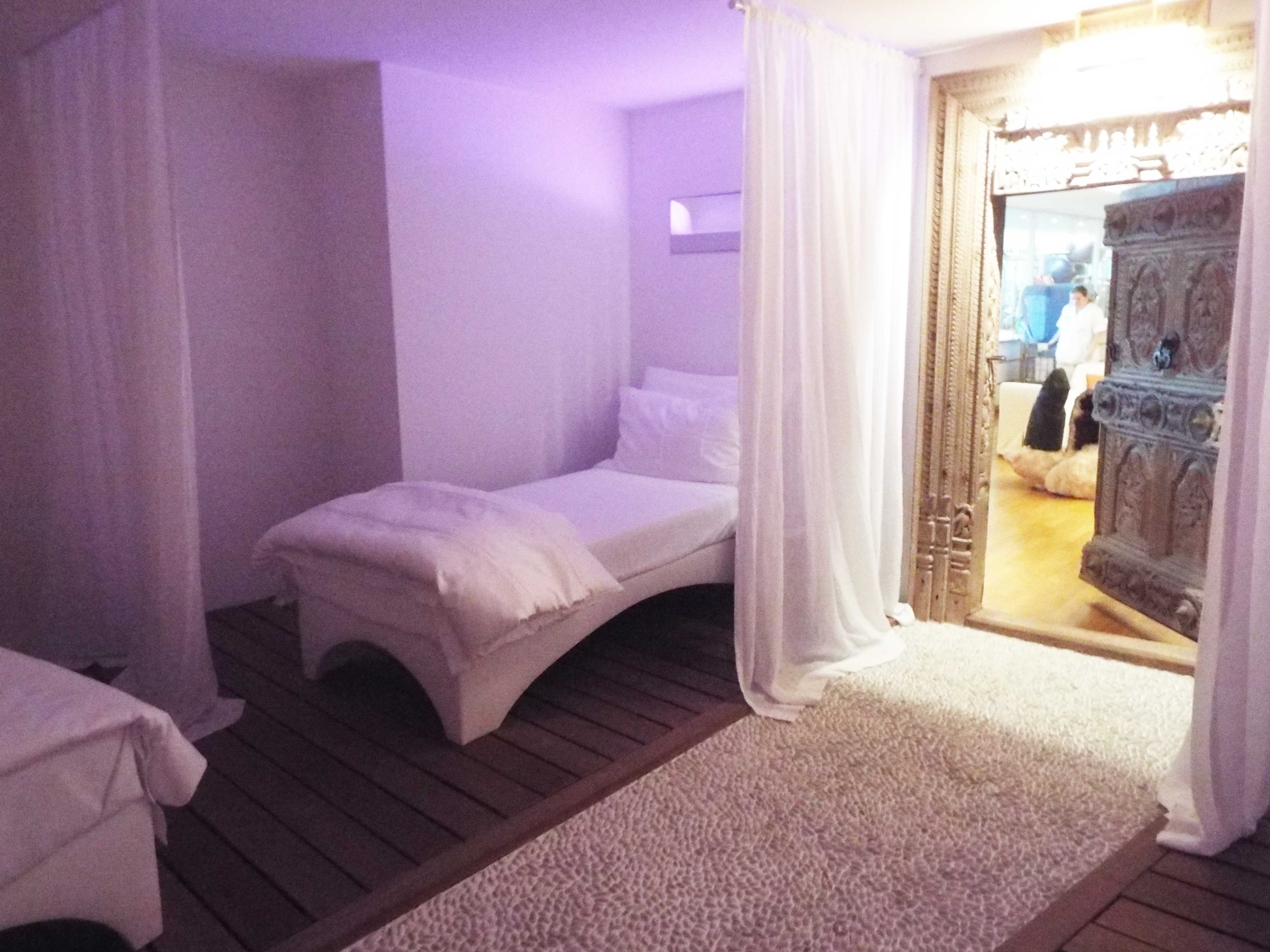 Dreamy relaxation area
Another relaxation area with organic teas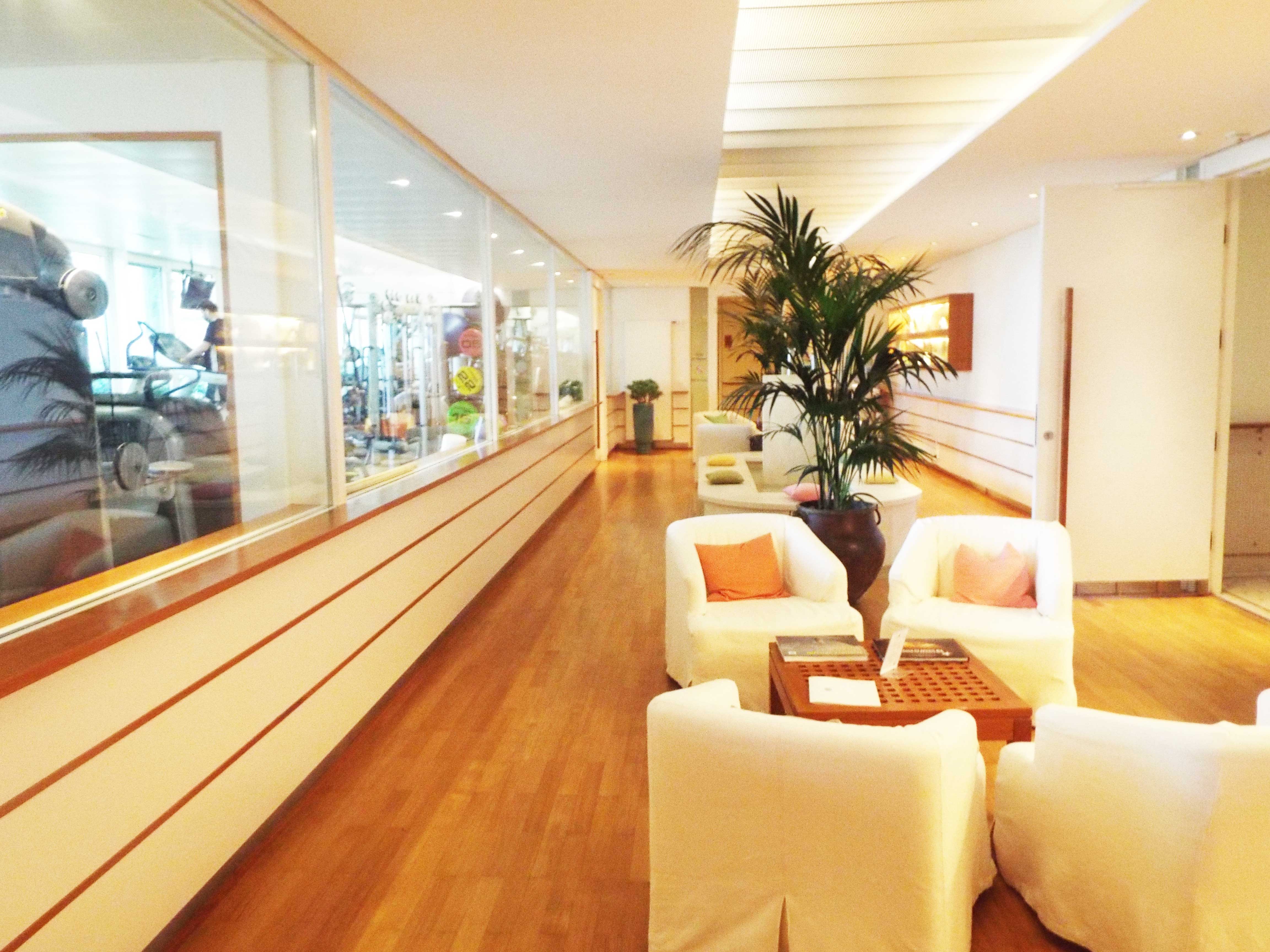 Gym with panoramic views of the lake and a lounge area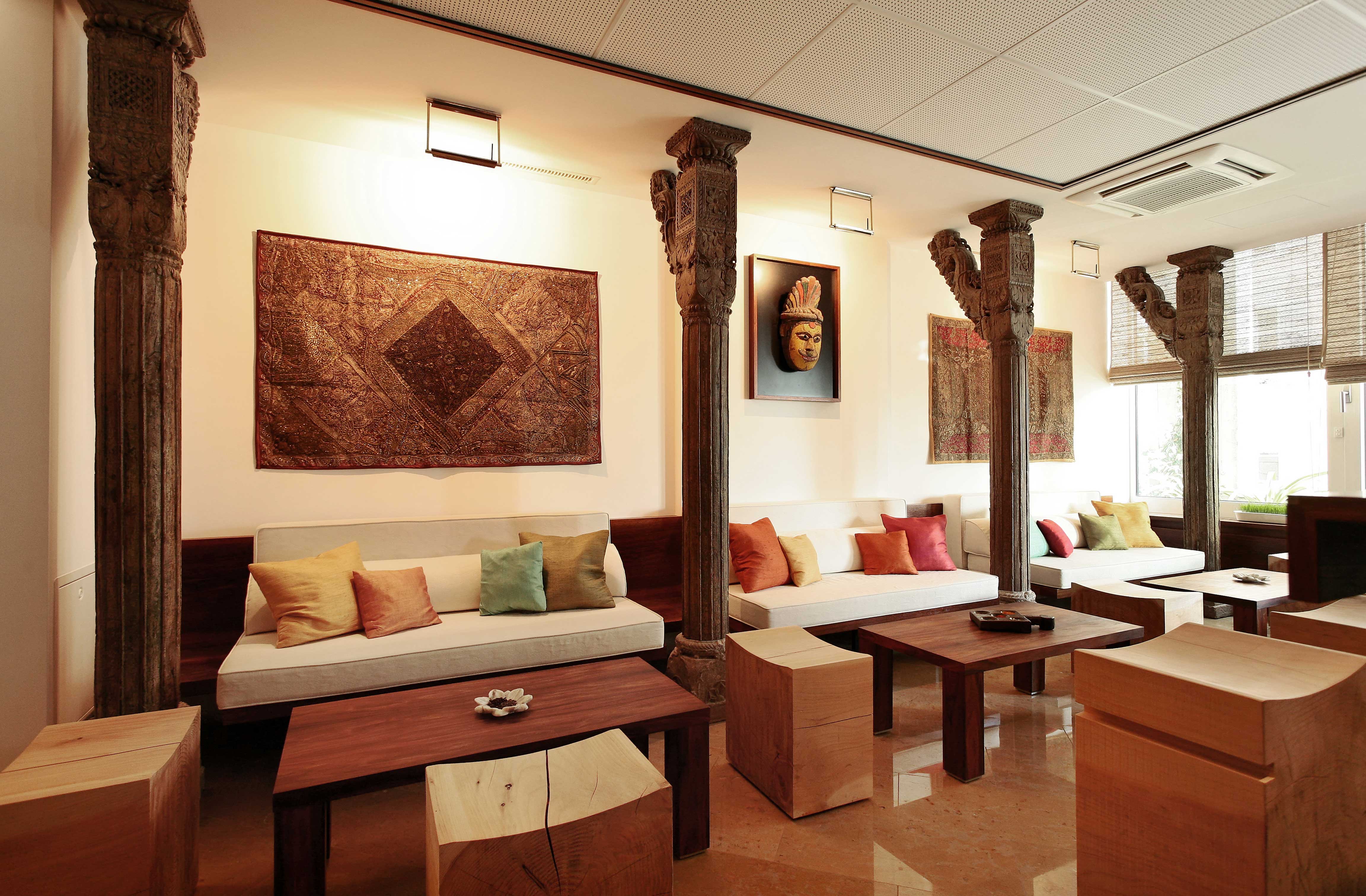 There's also a Yogi Booster Bar with all kinds of super healthy juices.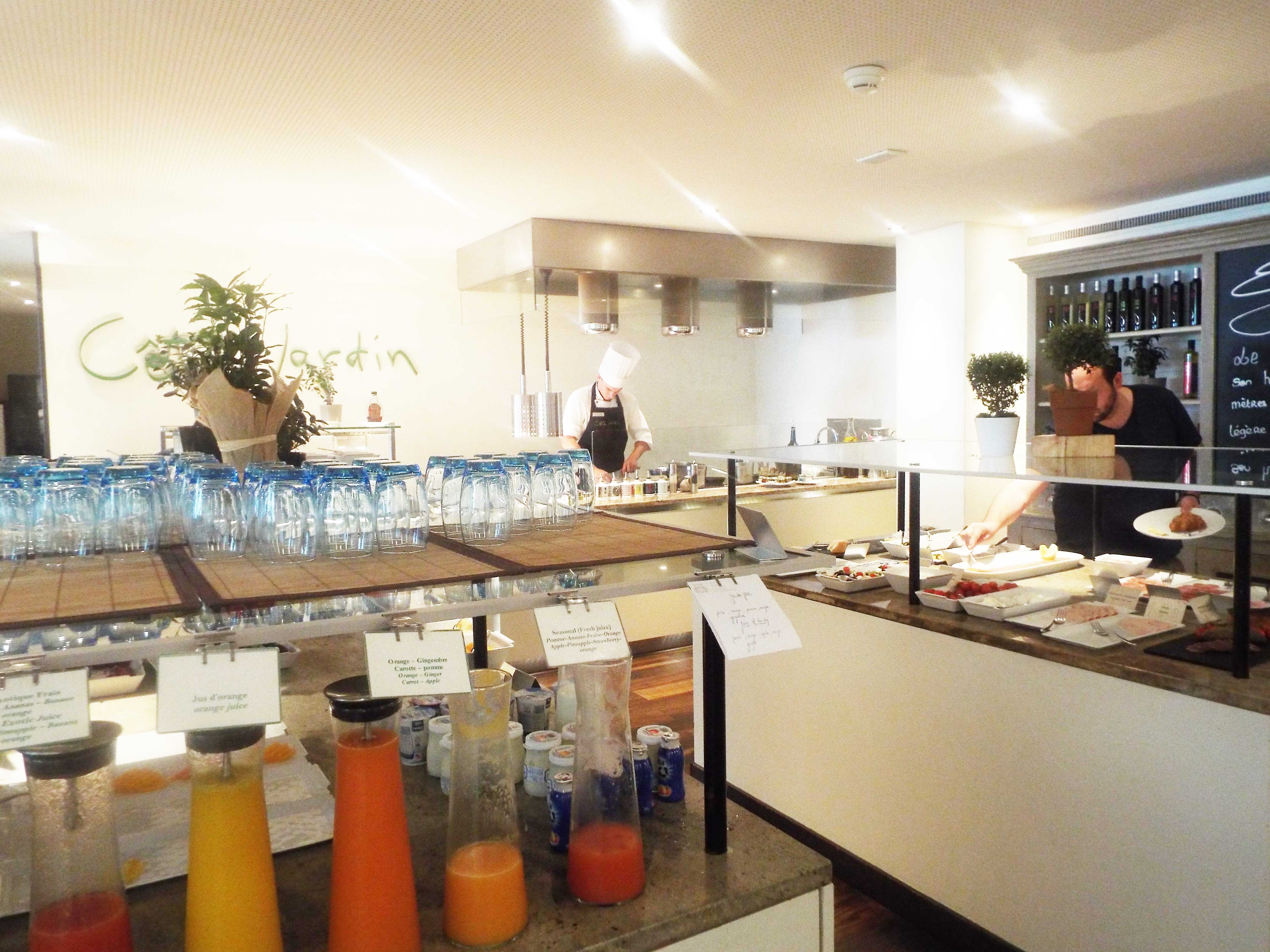 Breakfast was amazing to say the least. You had the chef making omelettes with every kind of ingredient imagineable and an assortment of anything you would ever want for breakfast: variety of croissants & pastries, freshly sueezed juice blends like orange, carrot, ginger, cold cut meats, fresh & thinly sliced fruits, cereals, meusli, fish, yogurts, and hot foods like pancakes, french toast, sausages & bacon.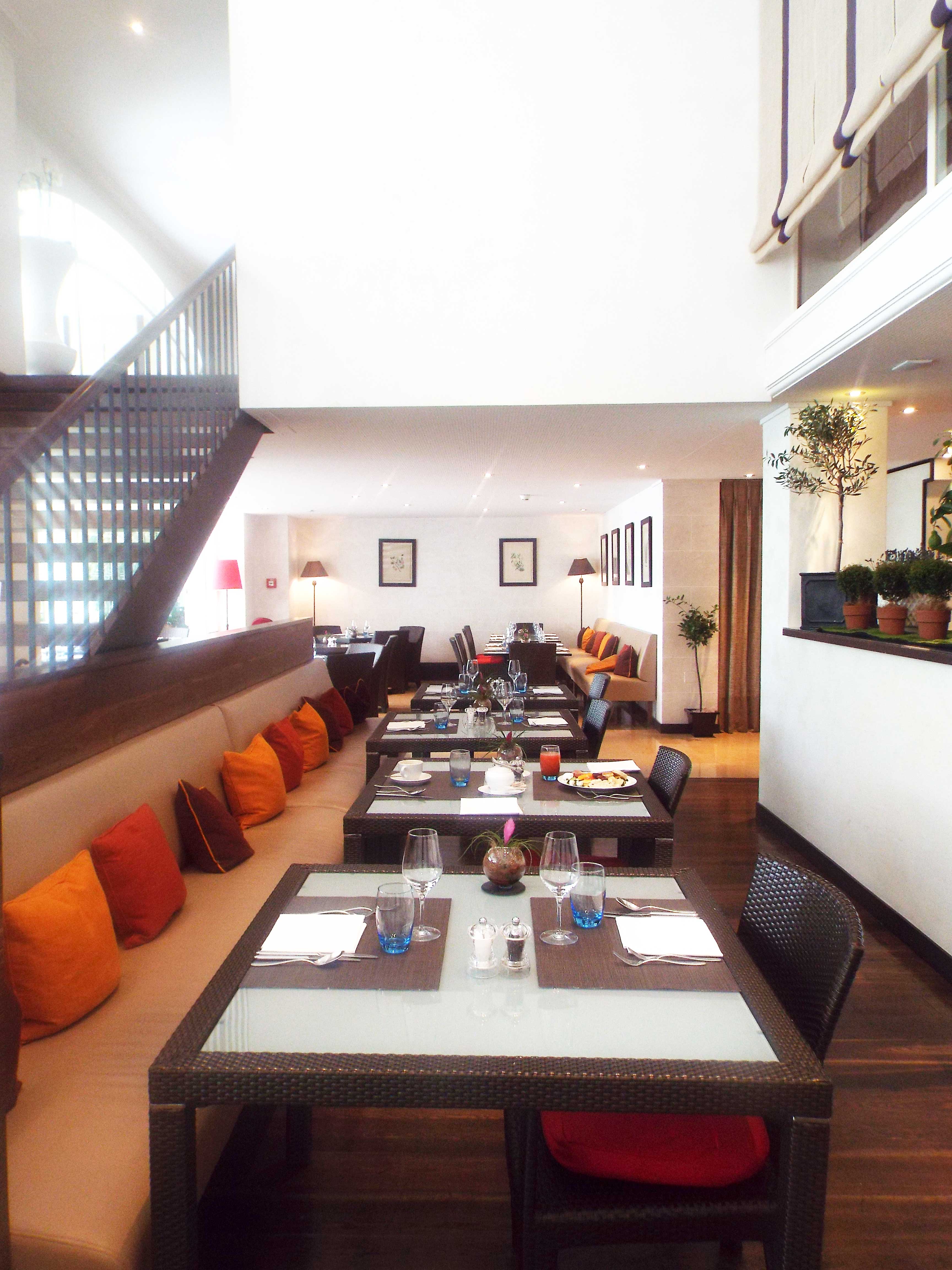 One section of The Cote Jardin restaurant (Mediterranean restaurant & winner of 14 Gault Millau points).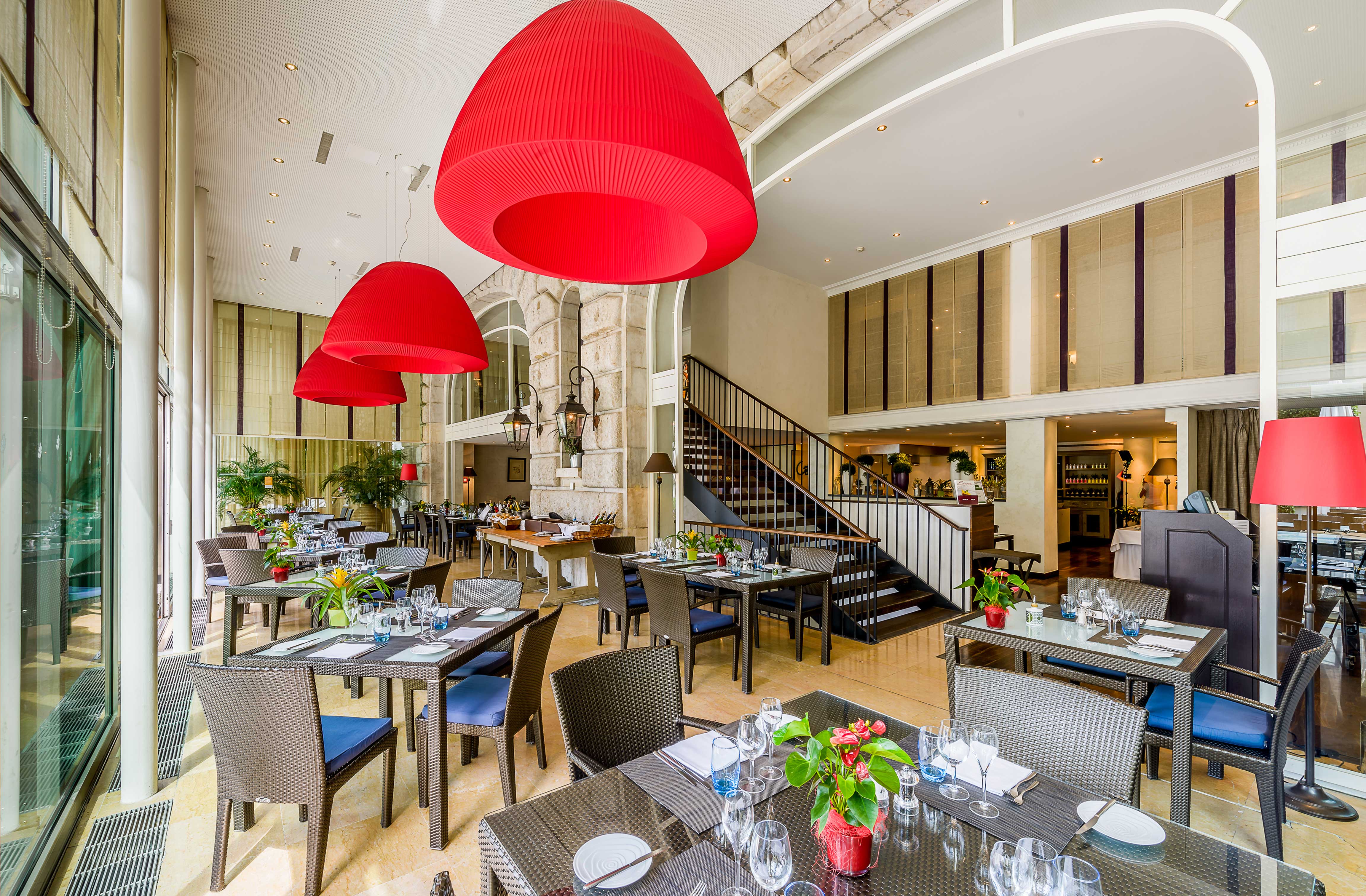 It also has a veranda and panoramic terrace.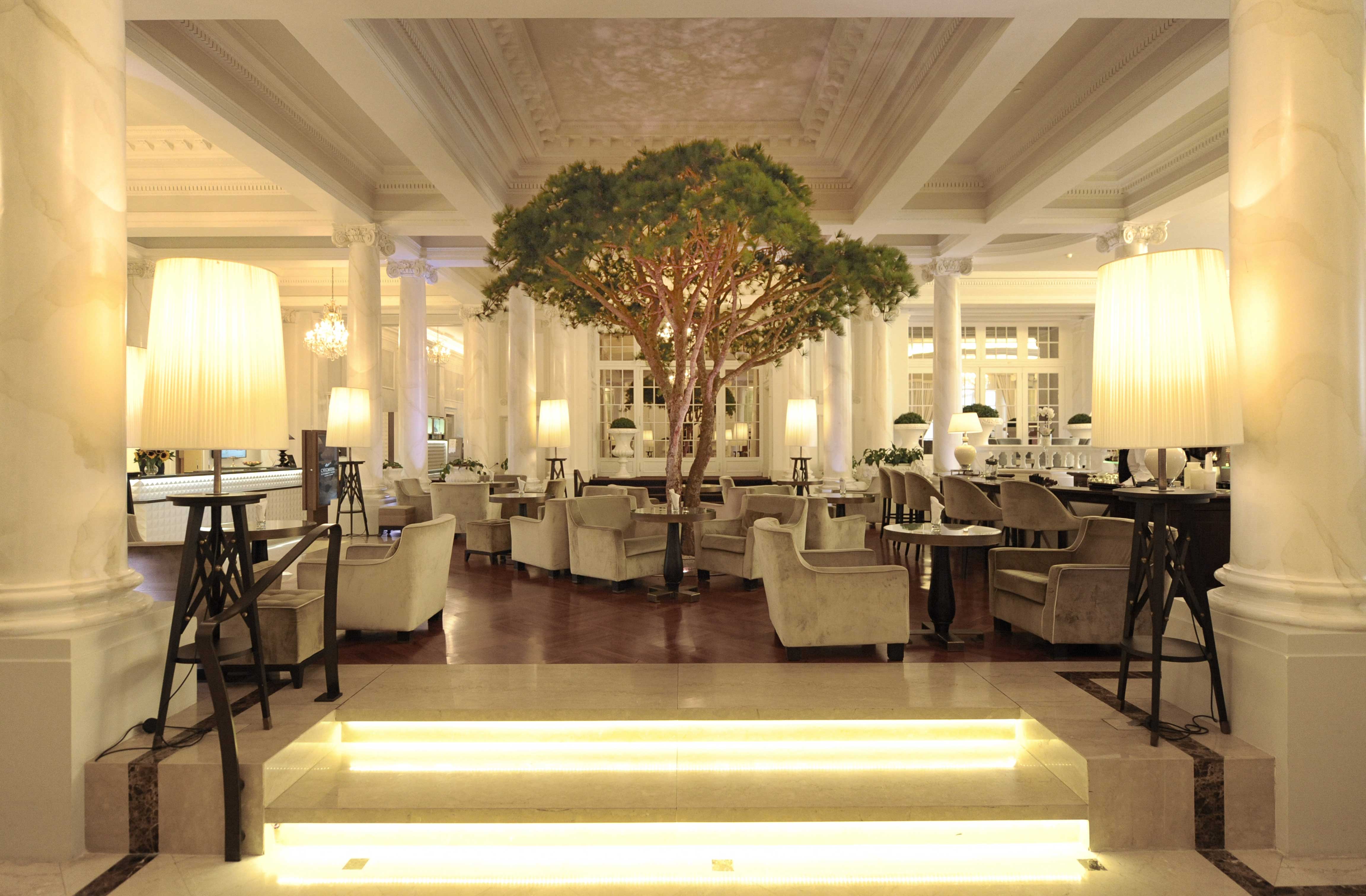 You know how much I love the lobby of this hotel from my Instagram. At the very center of the lobby is this tree of life which is at the center of the Bar 1915. And behind this tree of life is another area of the bar/lobby.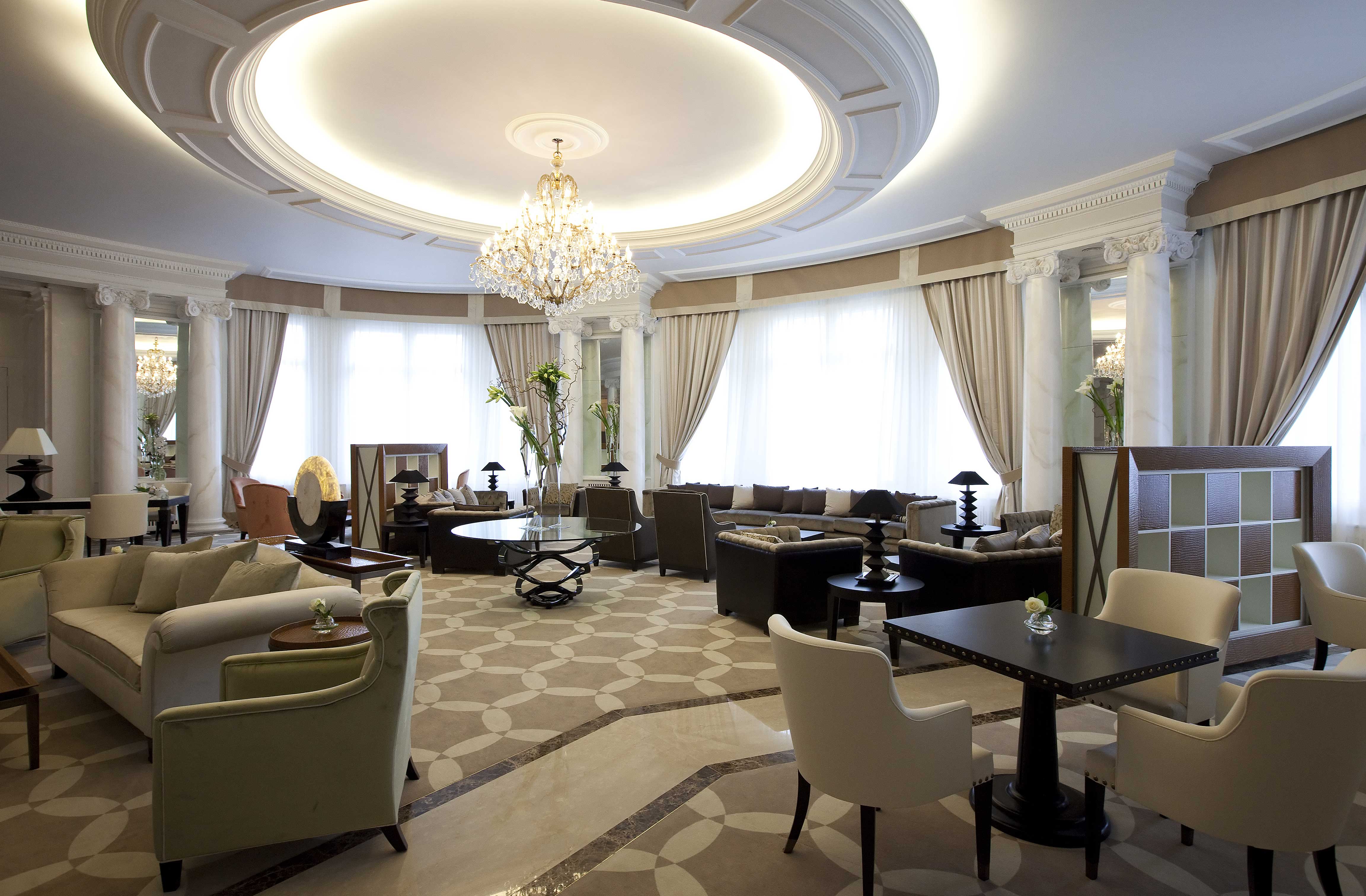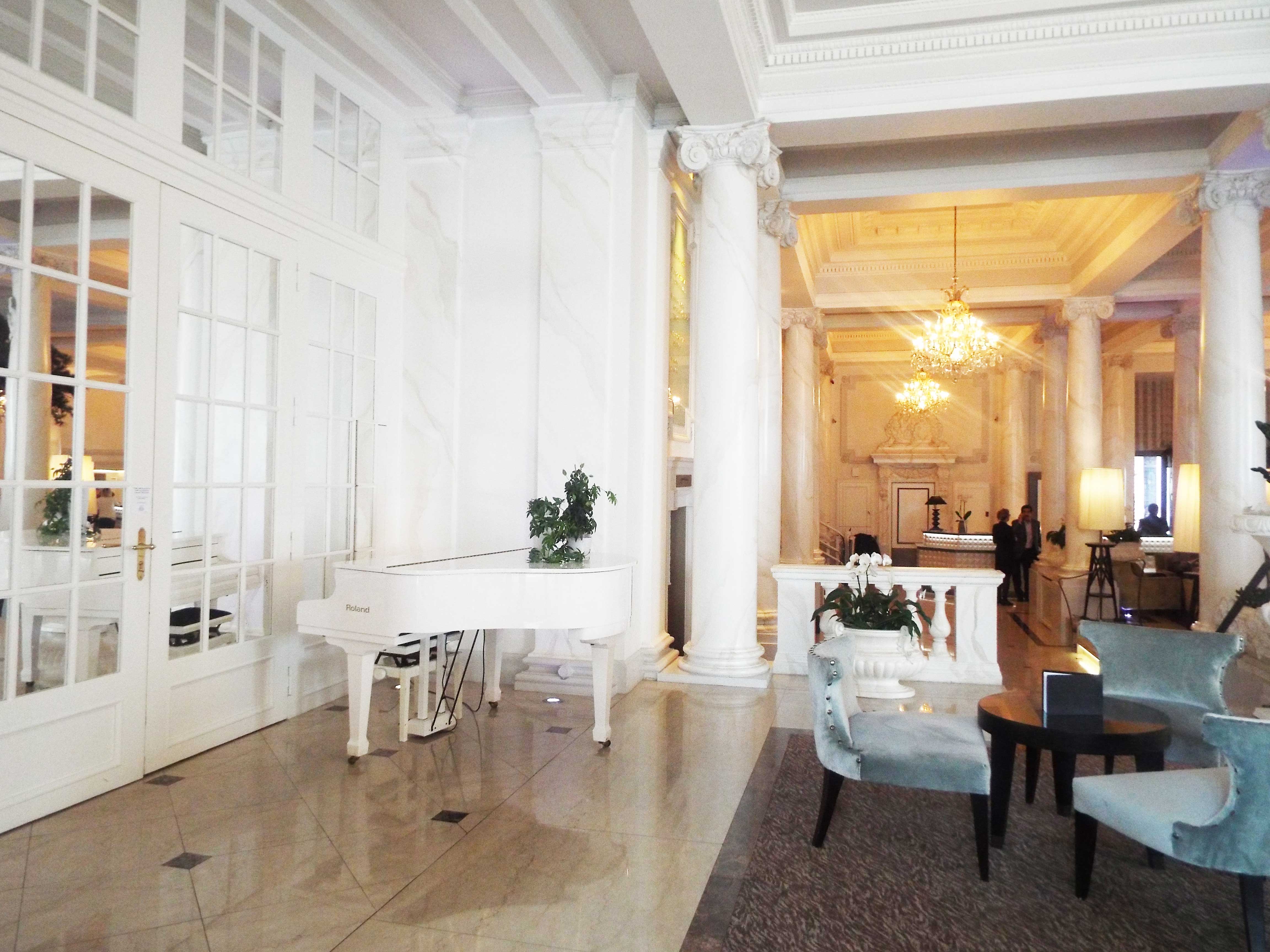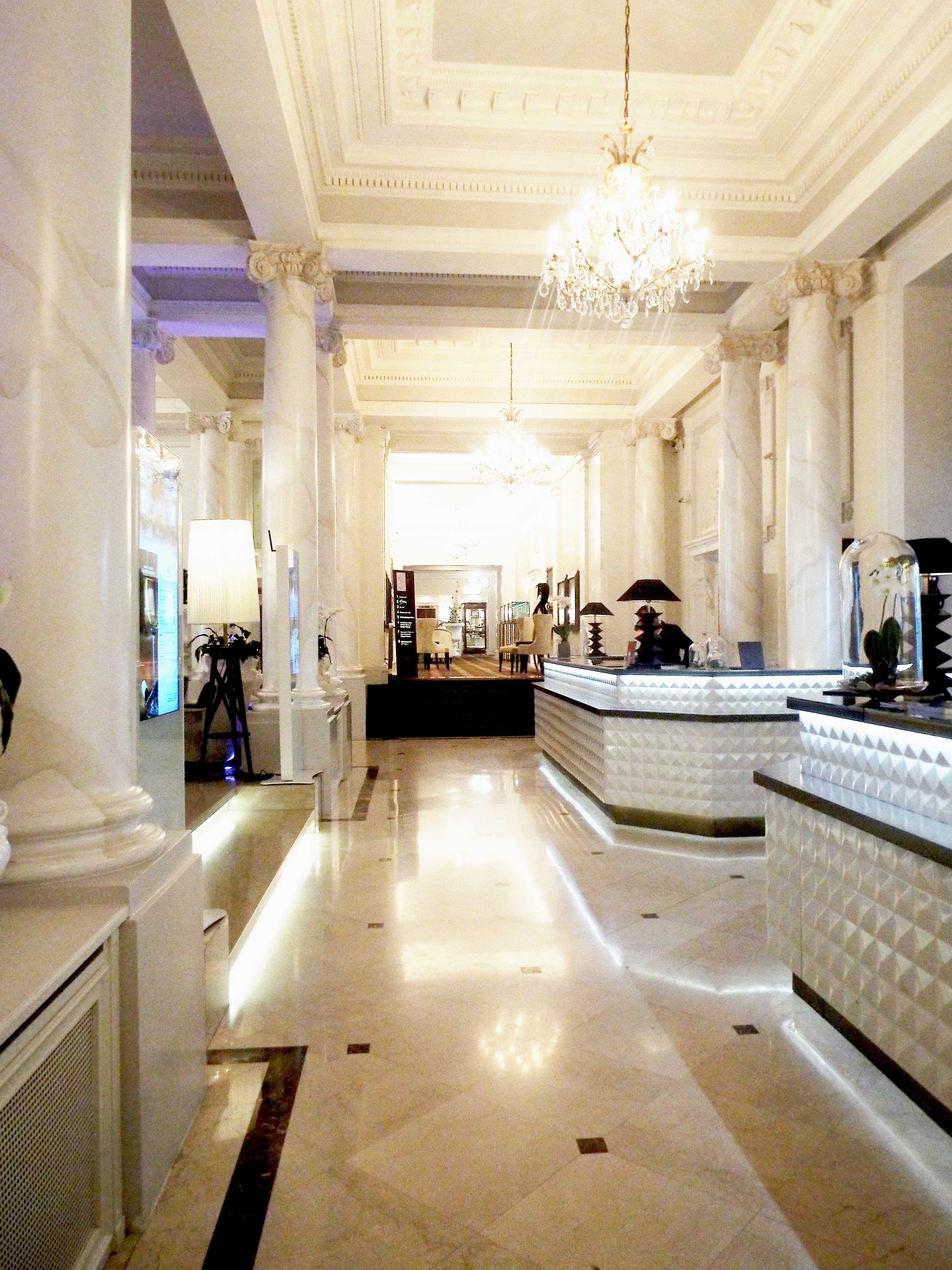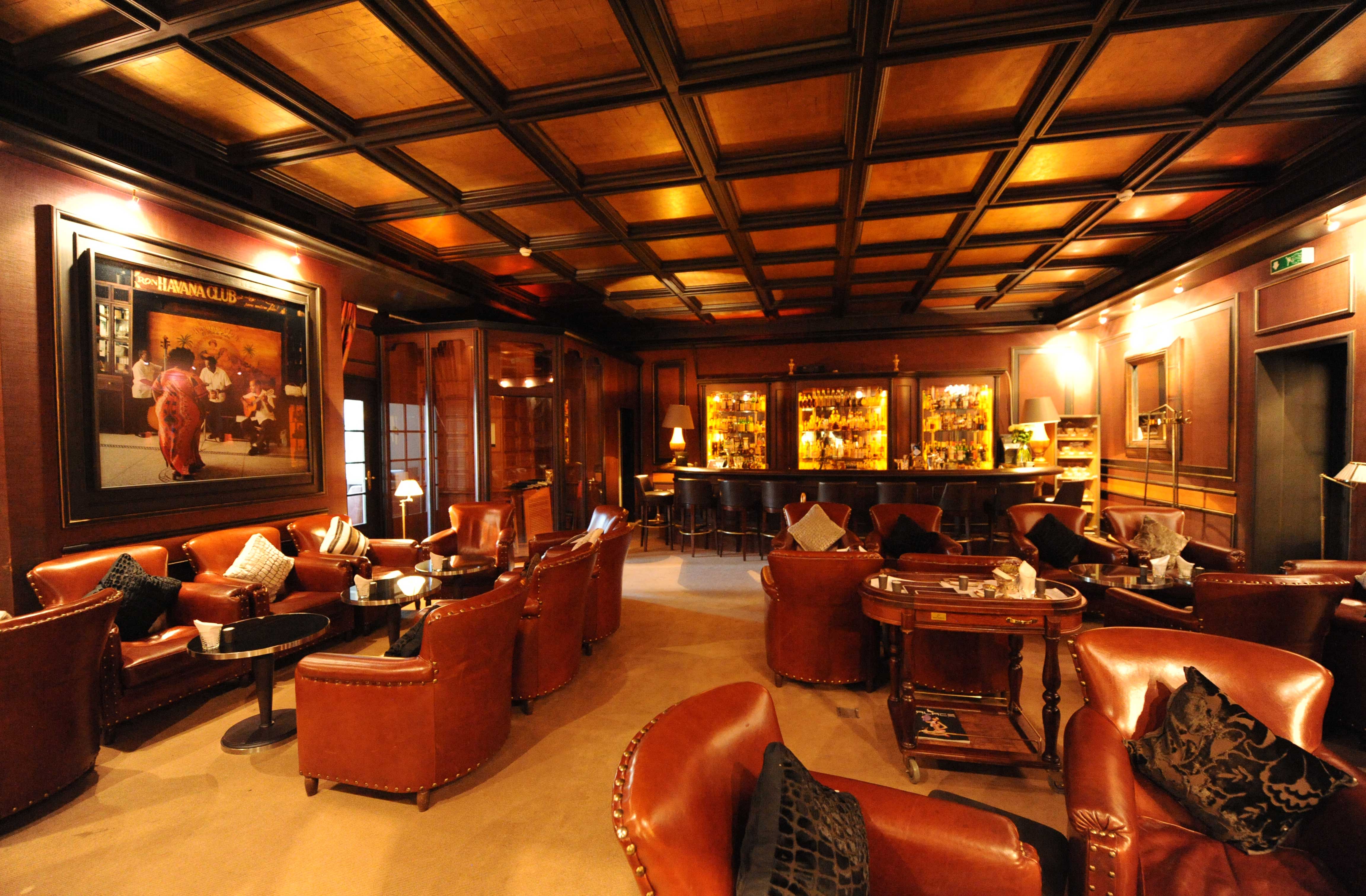 There's also this cool Cuban cigar bar called Habana Bar that had live music going on every time I would return to the hotel at the end of the night. The hotel has so much more – a large more relaxed bar with a younger crowd (LP's Bar), a Michelin star restaurant (La Table d'Edgard), an authentic Parisian brasserie (The Grand Chene) and sushi restaurant.(Palace Sushi-Zen). I wish I had some more time to experience all the hotel had to offer but I was out in the city most of the time so hopefully another time.
ORGANIC BEAUTY PRODUCTS I BROUGHT
Below are some of the organic beauty products I brought with me to Lausanne. I of course brought tons more, but as this post is already super long I thought I'd just highlight a select few.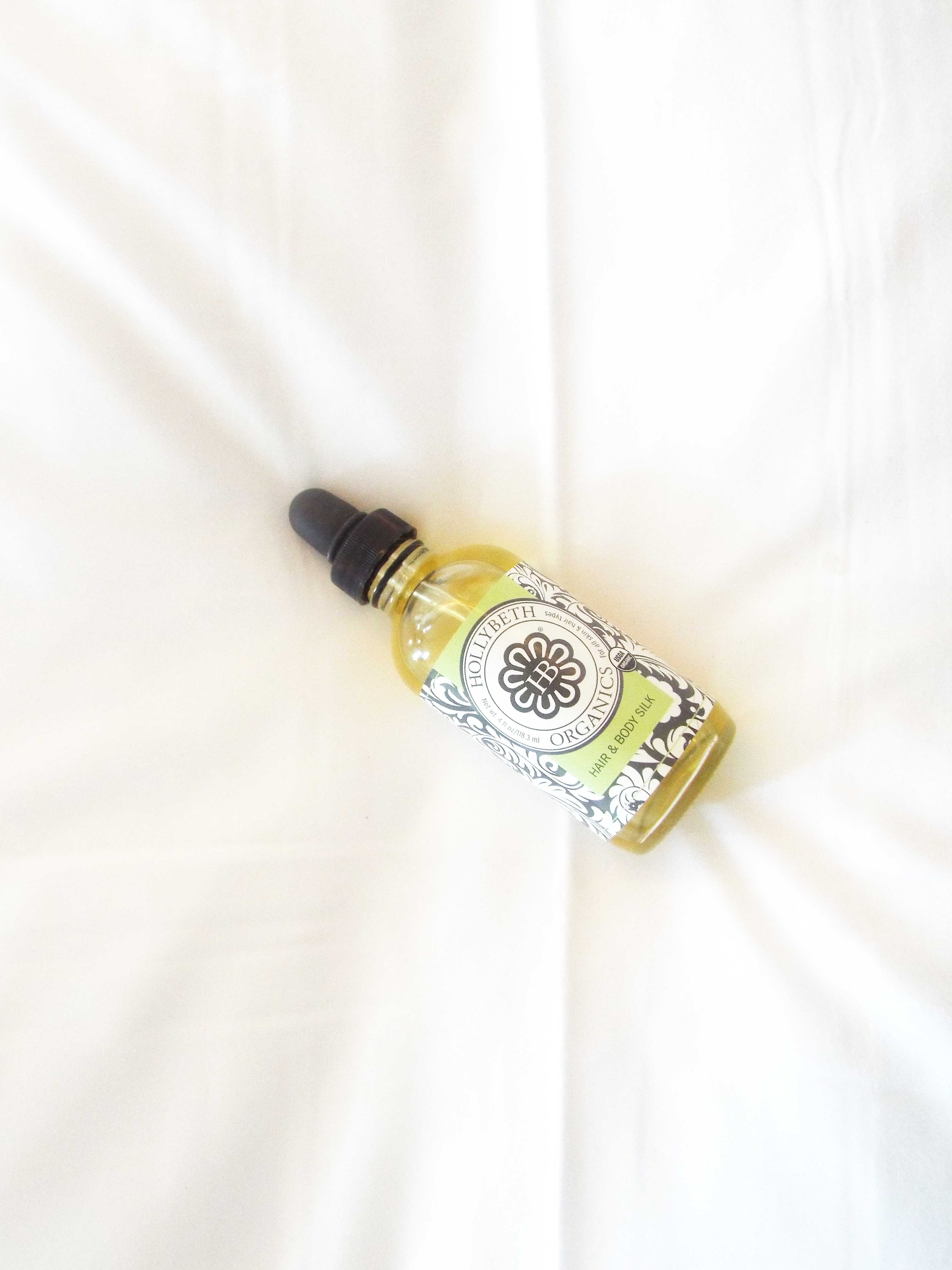 Hollybeth Organics Hair & Body Silk
After taking a nice long bath using Live by Being's Release Milk Bath, I applied this body silk to deeply moisturize my skin. After a dip in the pool and use of the sauna it was the perfect treat as well. This has a sweet decadent chocolate peppermint scent and is on the drier side so it absorbs quickly.
Ingredients: Organic Camellia oleifera (Camellia) Seed Oil*, Argania (Argan) spinosa oil*, Mentha piperita (Peppermint) Oil*, Andropogon zizanioides (Vetiver) Oi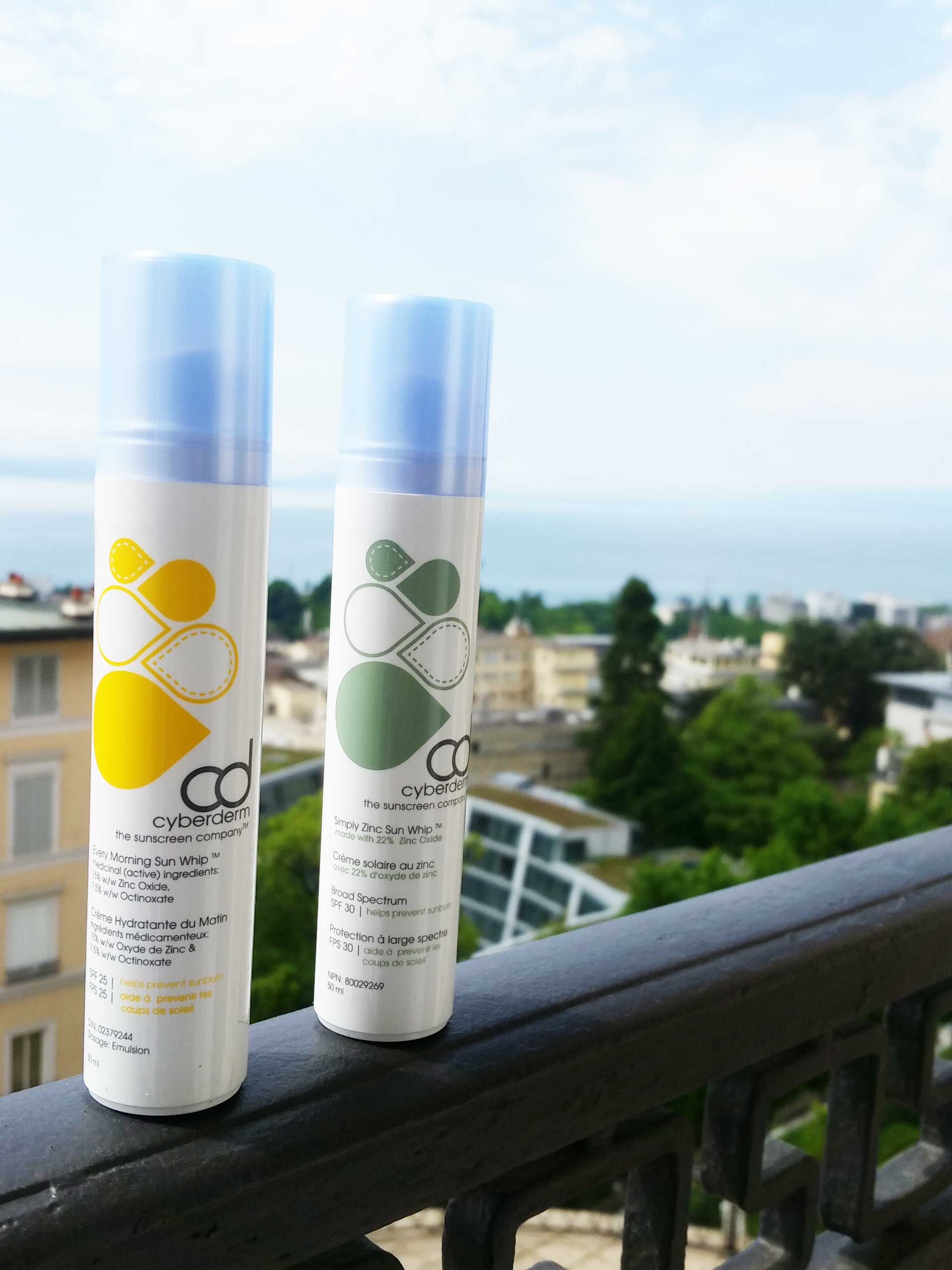 I started testing out these CyberDerm Sun Whip sunscreens in Lausanne. This is a Canadian brand that emphasizes scientific formulations that will actually work in protecting your skin while using nontoxic ingredients. Friday and Saturday it was super sunny so I was vigilant with my sunscreen. My skin was also peeling on my feet because I forgot to apply sunscreen to my feet in Malta, so I put on a super thick layer and reapplied throughout the day.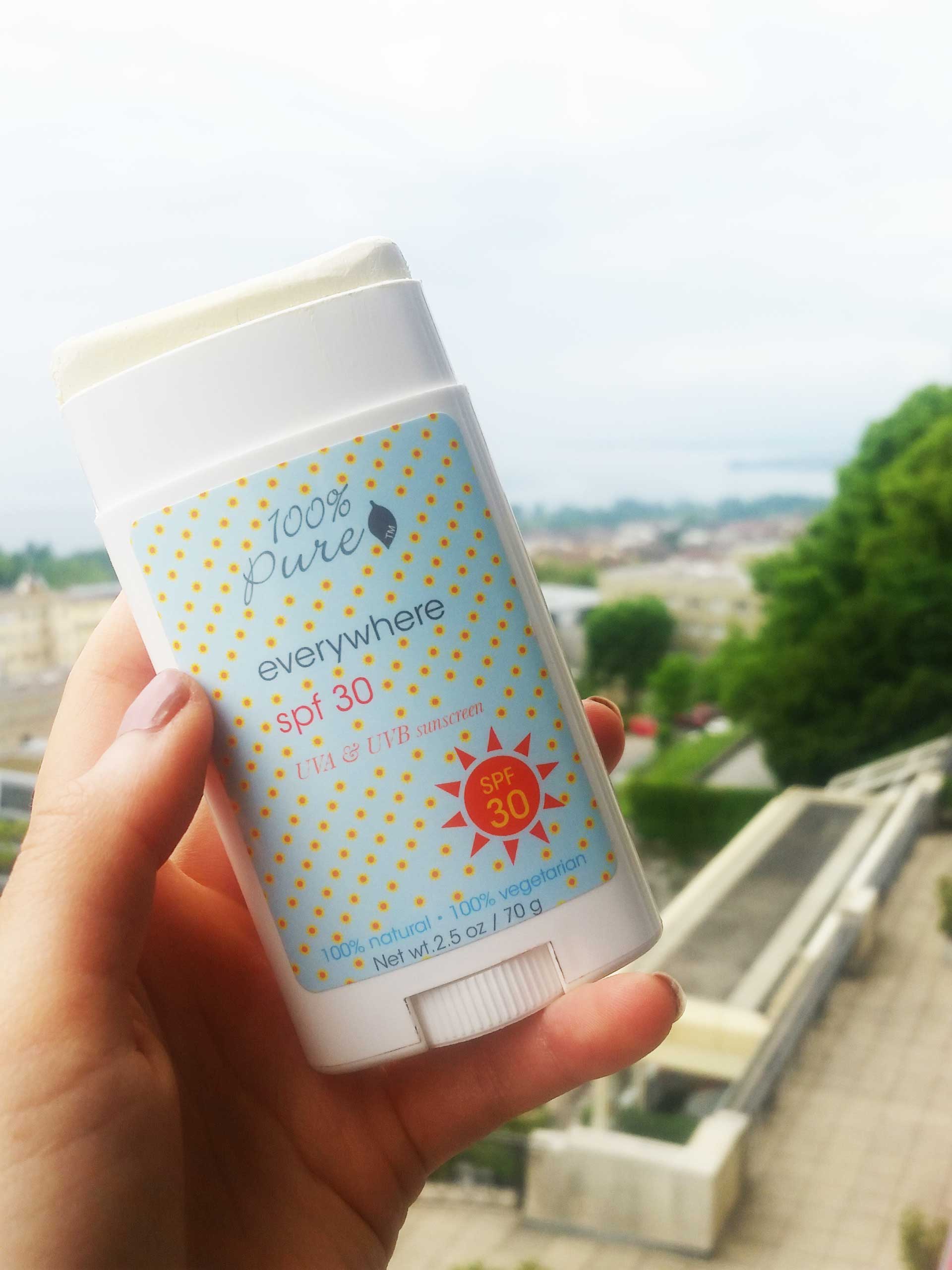 I also was able to use the 100 Percent Pure sunscreen stick on my body which was a new experience and I think I prefer creams or sprays. I will post more about this after testing it out for longer.
Ingredients: 2.5% Zinc Oxide, 8% Titanium, Organic Helianthus Annuus (Sunflower) Seed Oil*, Organic Cera Alba (Beeswax)*, Organic Ricinus Communis (Castor) Seed Oil*, Organic Theobroma Cacao (Cocoa) Seed Butter*, Organic Persea Gratissima (Avocado) Oil*, Aloe Barbadensis (Aloe Vera) Leaf Oil*, Tocopherol (Vitamin E), Argania Spinosa Kernel (Argan) Oil*, Organic Calendula Officinalis (Calendula) Flower Extract* * Certified Organic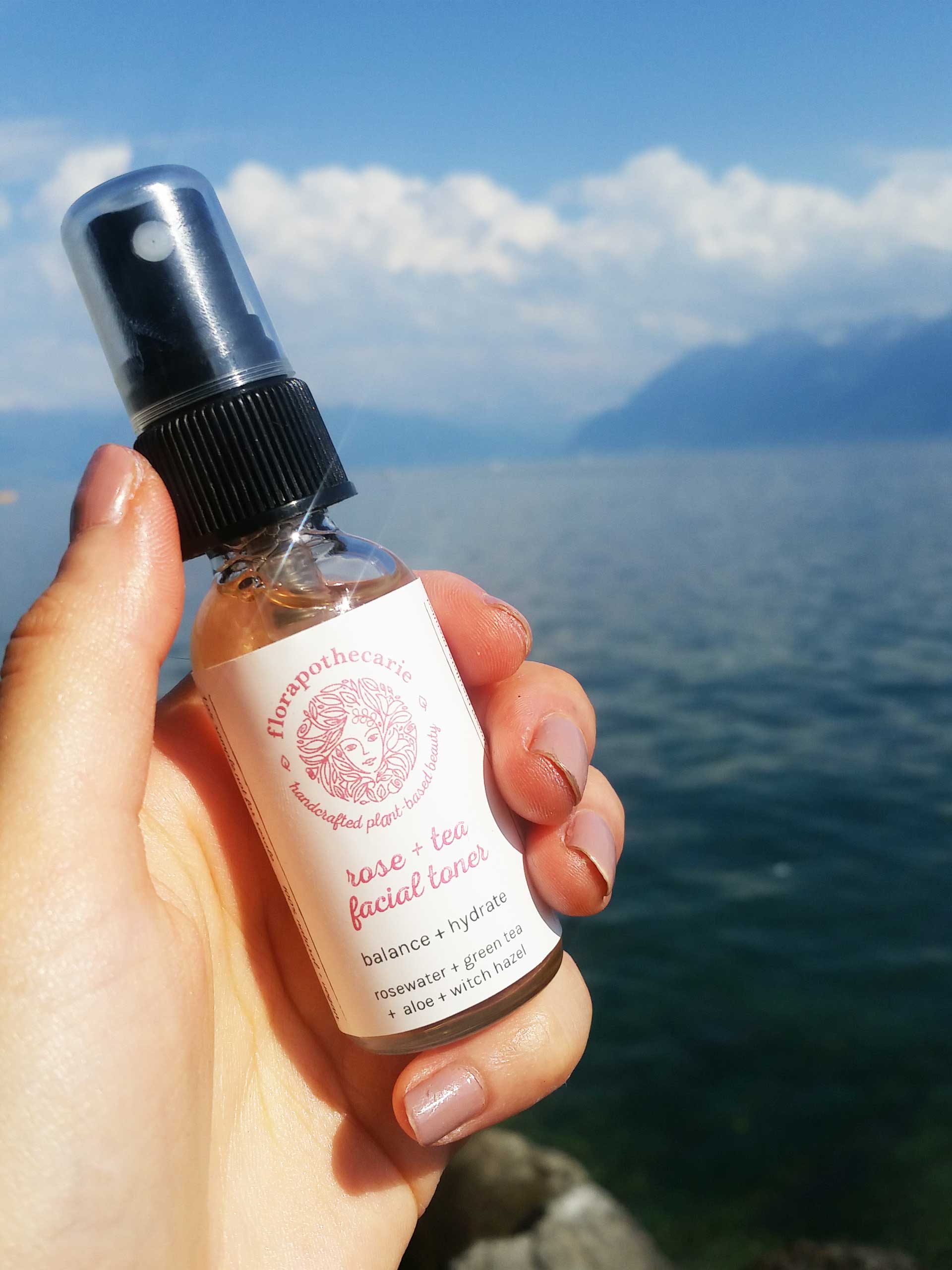 I tried out a new brand called Florapothecarie and their Rose + Tea Facial Toner. Multiple spritzes throughout the day kept my face hydrated and I loved the rose scent.
Ingredients: Rosa Damascena (Rose) Distillate, Distilled Water, Hamamelis Virginiana (Witch Hazel) Distillate, Aloe Barbadensis Leaf Juice, Camellia Sinensis (Green Tea) Extract*. *Certified Organic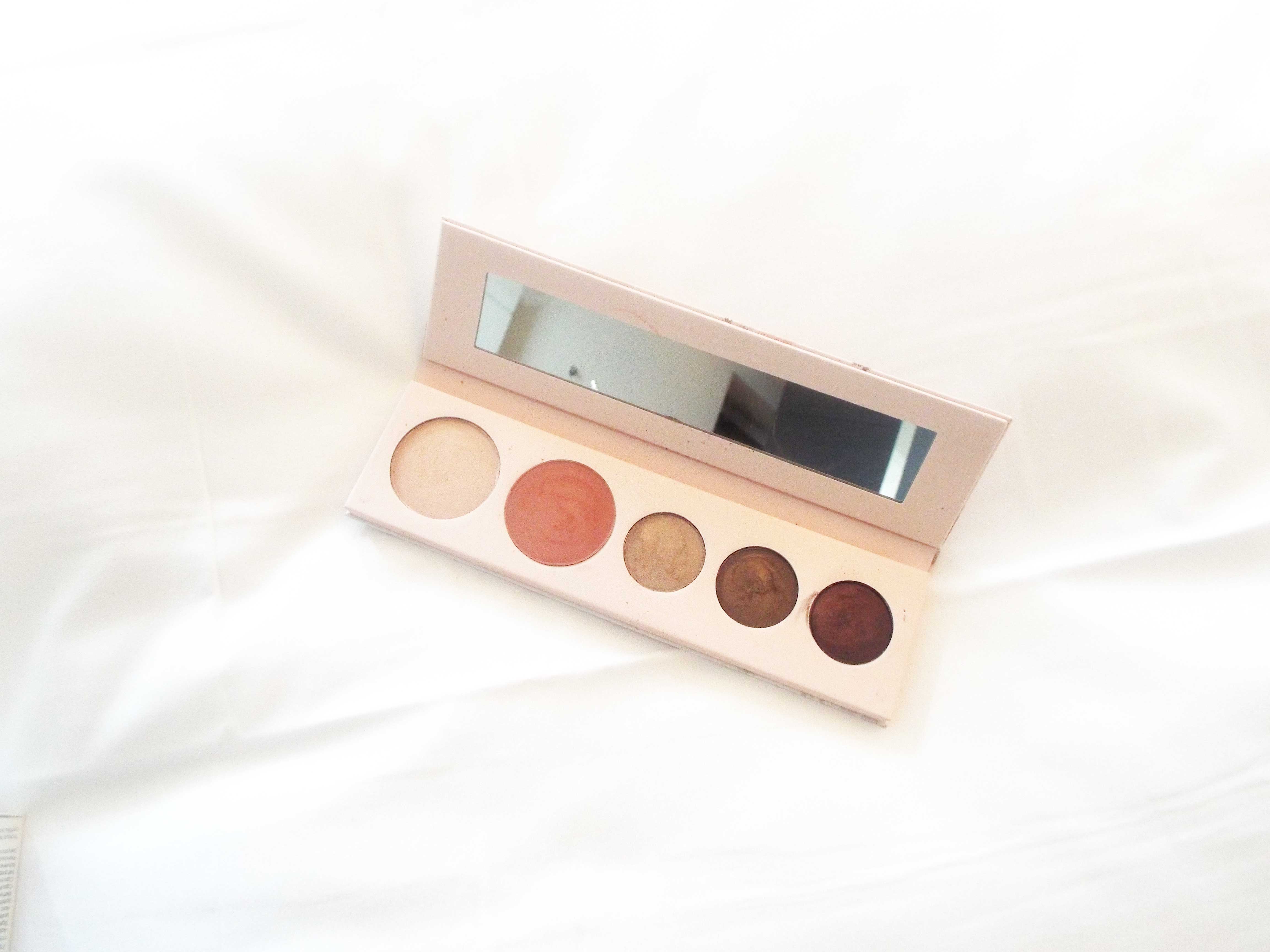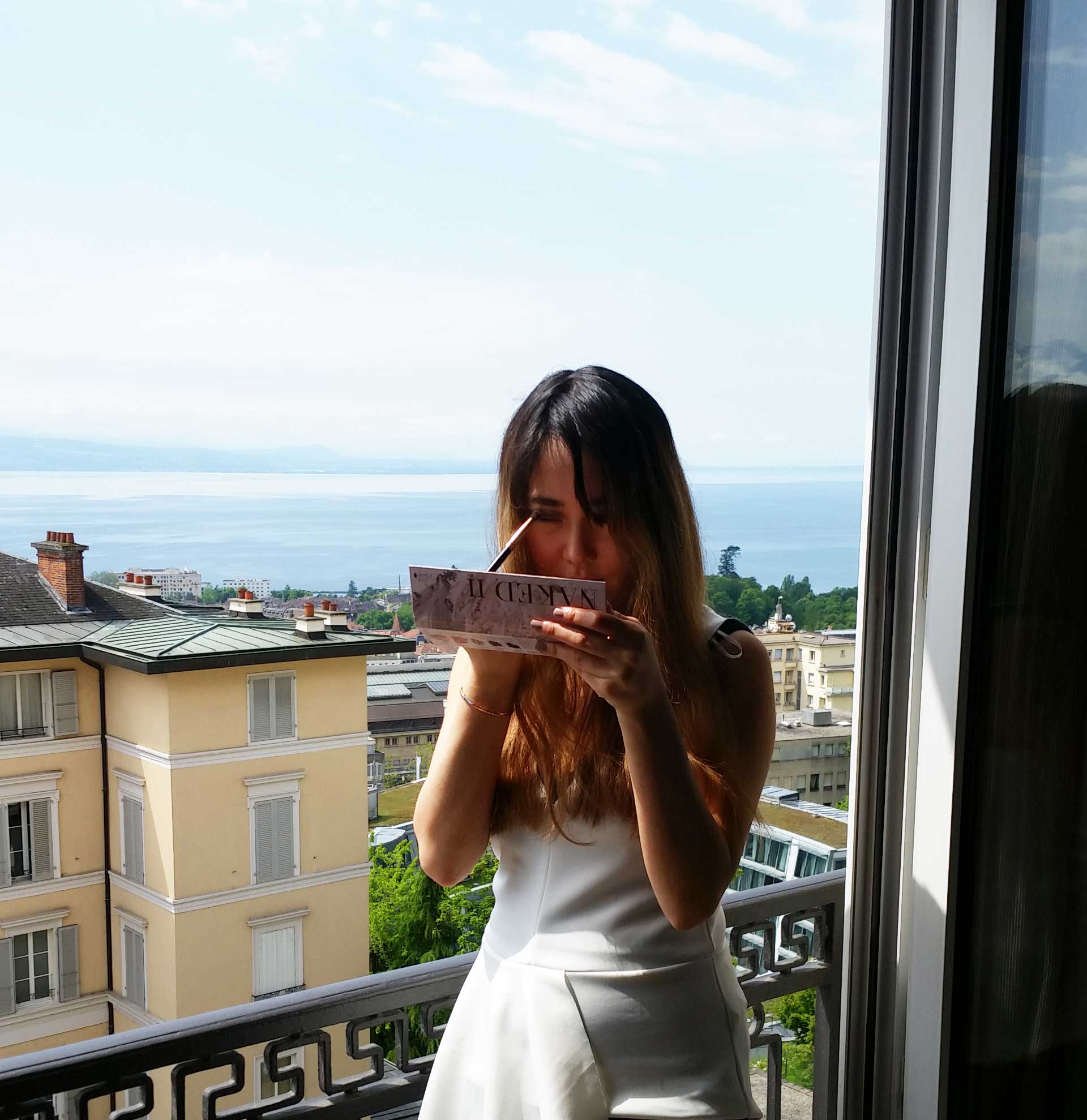 I used the NAKED II palette by 100 Percent Pure as my go-to makeup product during my trip and I aboslutely love this. The palettes are probably my favorite products from 100 Percent Pure. It's super convenient to have a highlighter, blush and eyeshdows all in one palette and makes for getting ready in the morning easy and fast. This is made of 100% natural ingredients and has beautiful pigmentation (from fruits, vegetables and seeds of course).