Sheraton Gran Canaria Salobre Golf Resort (Hotel Review)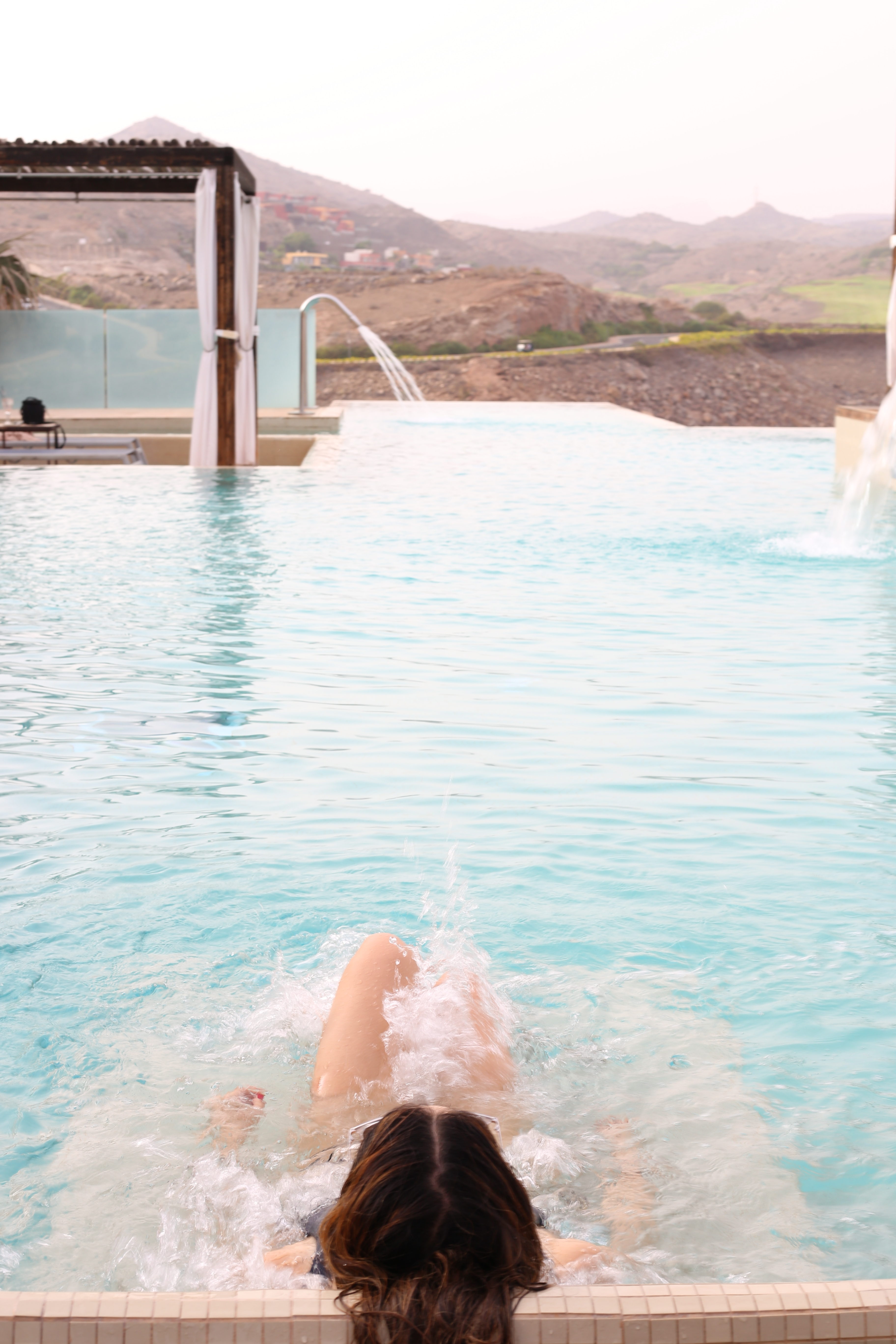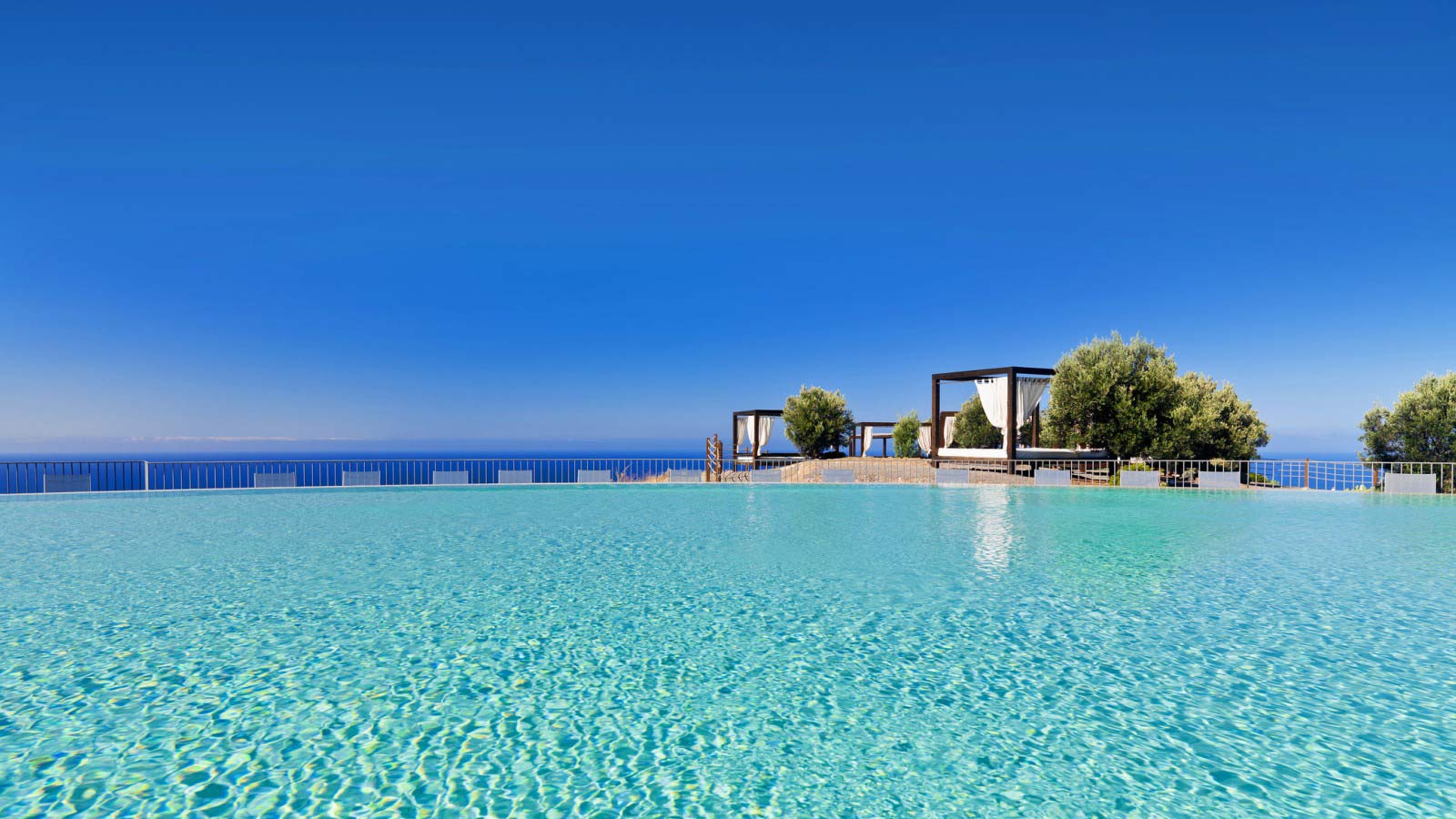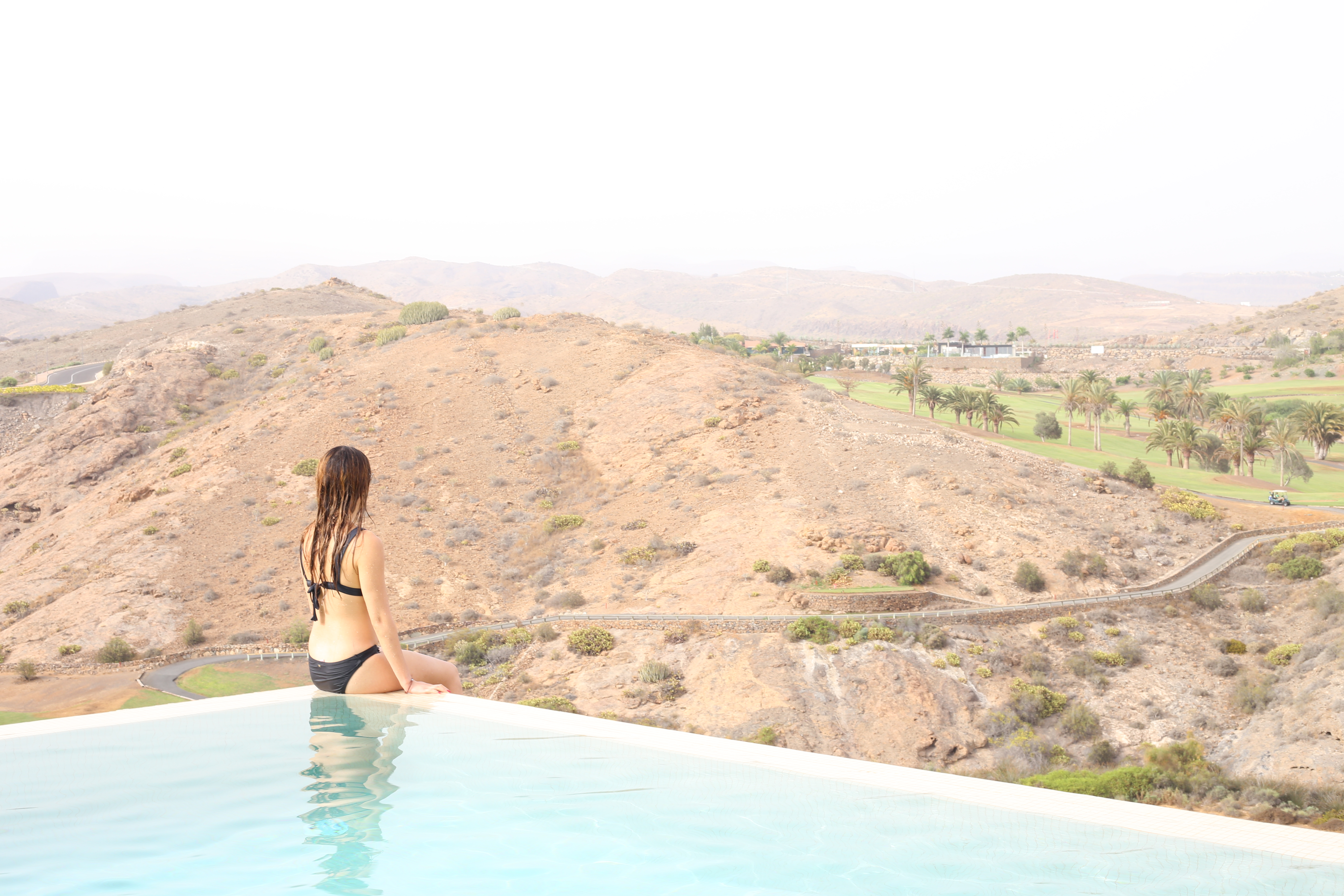 I finally visited the Canary Islands after wanting to go there as a college kid studying abroad in Europe and can only recommend it if you're looking for a truly unique island vacation. Situated close to the coast of Western Sahara, Gran Canaria is the 3rd largest island in the Canaries archipelago but has the largest population. The landscapes are sweeping, dramatic and vary from the north to the south to inland.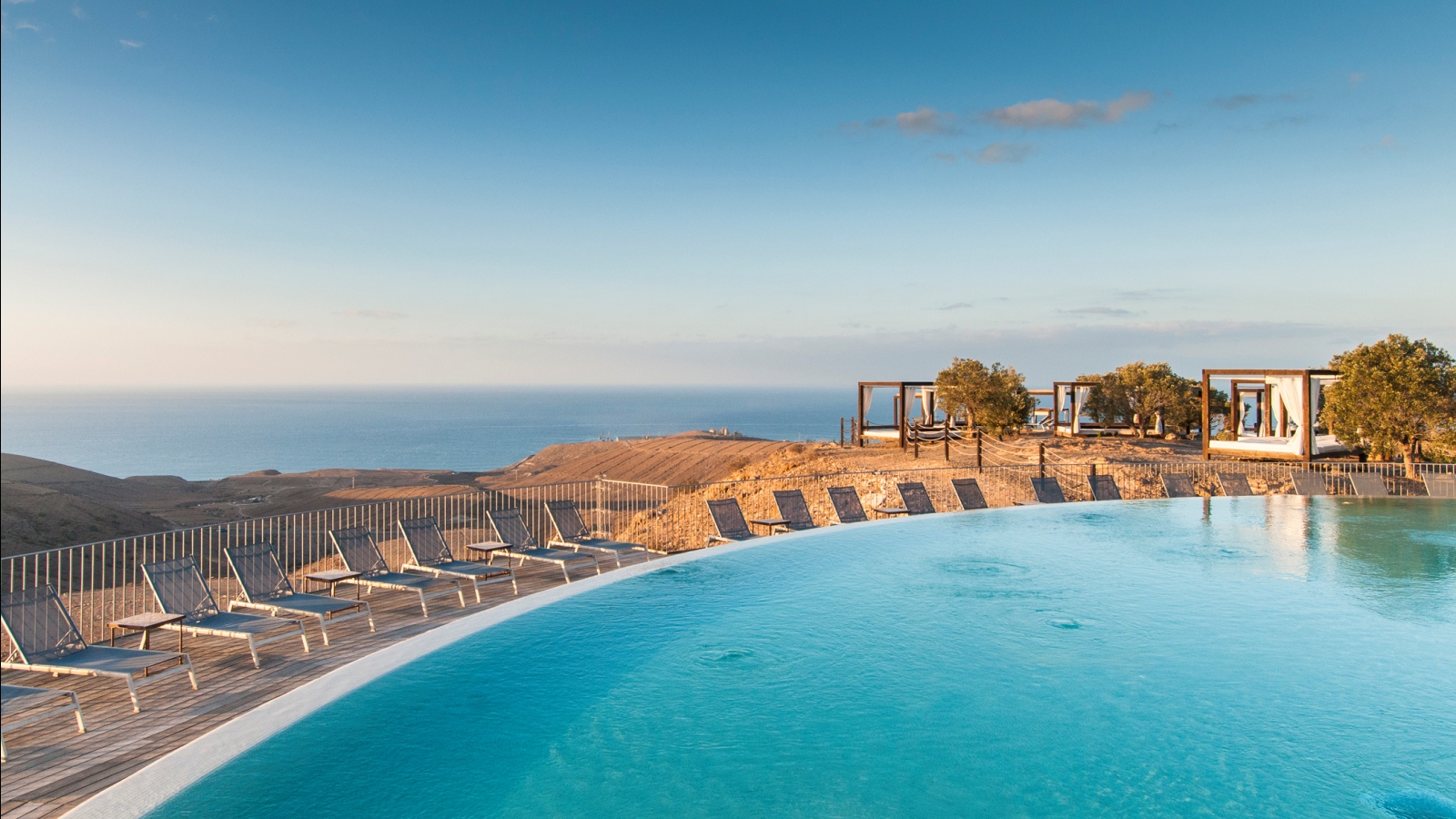 I stayed at the Sheraton Gran Canaria Salobre Golf Resort, a 5-star resort located in the south of the island near Maspalomas and beside a two 18-hole golf course. Its standout amenities include:
Multiple pools on different levels with panoramic views
Stunning infinity pool that feels like you're floating mid-air
Aloe Spa using natural beauty products
Extravagant breakfast & dinner buffets
New Sens Kitchen Patio Garden dining area
Tons of free yoga and fitness classes daily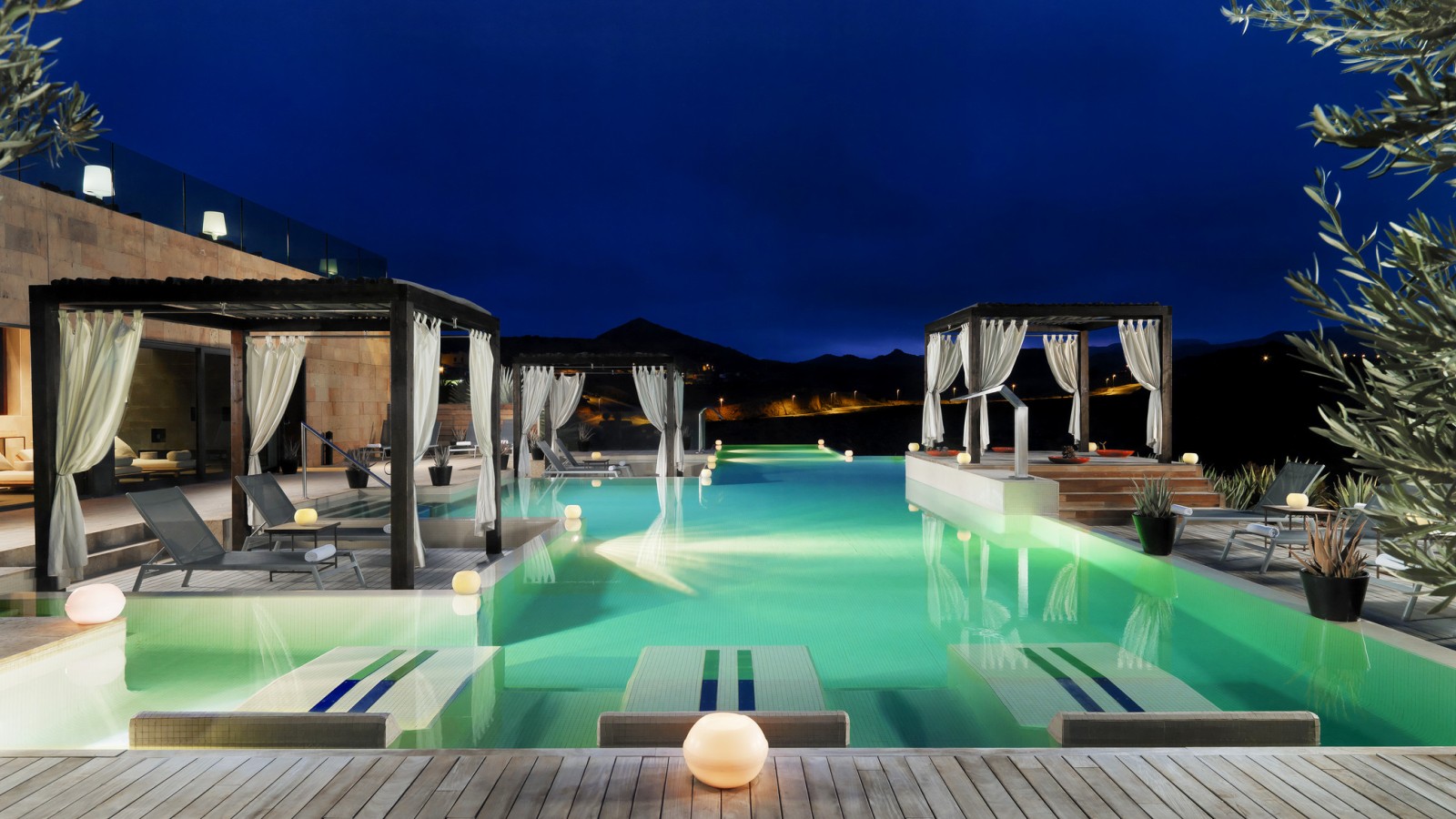 The spa pool at night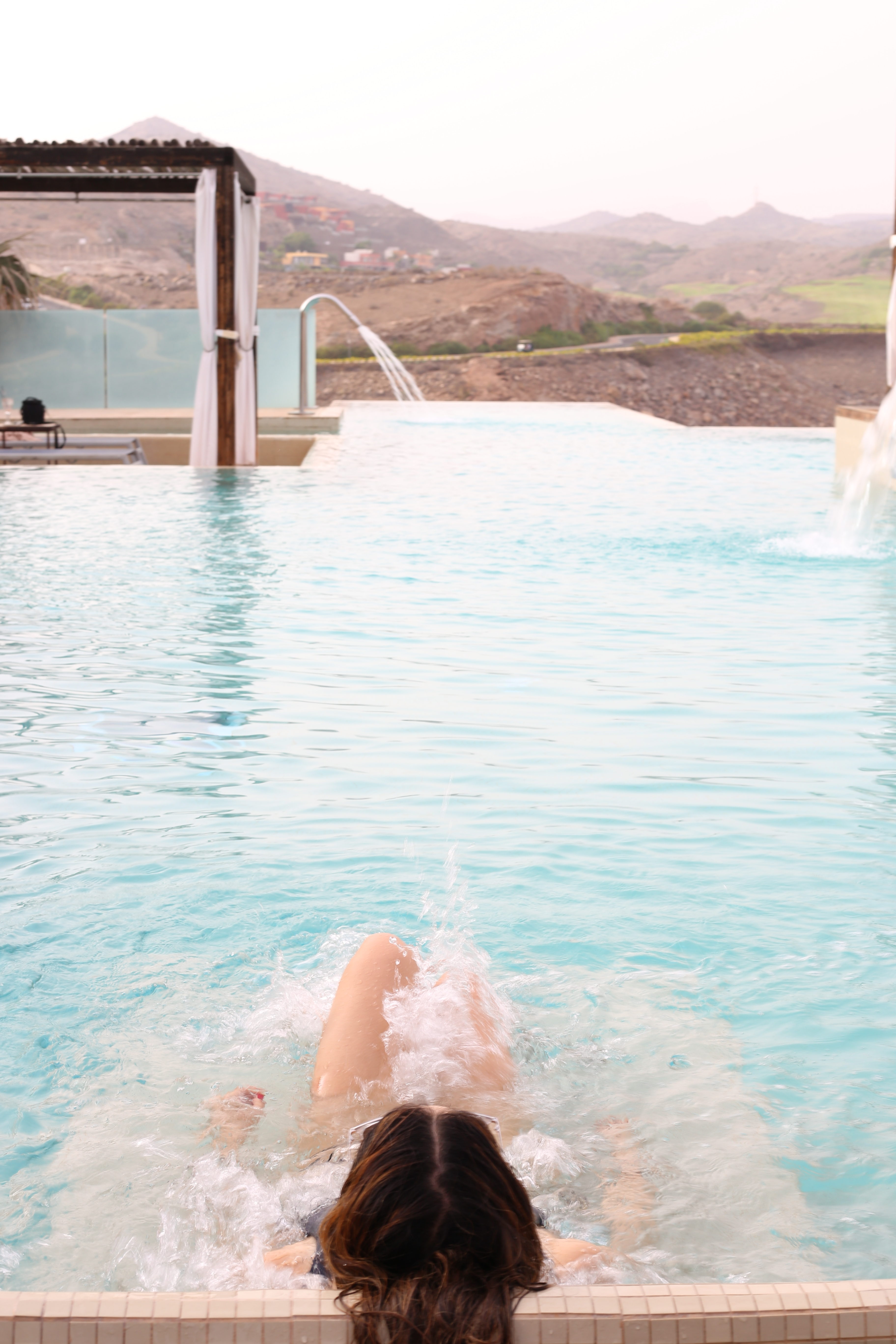 The Aloe Spa is also equipped with a hammam, steam room, ice fountain and air room as well as lounge area with snacks, tea & water.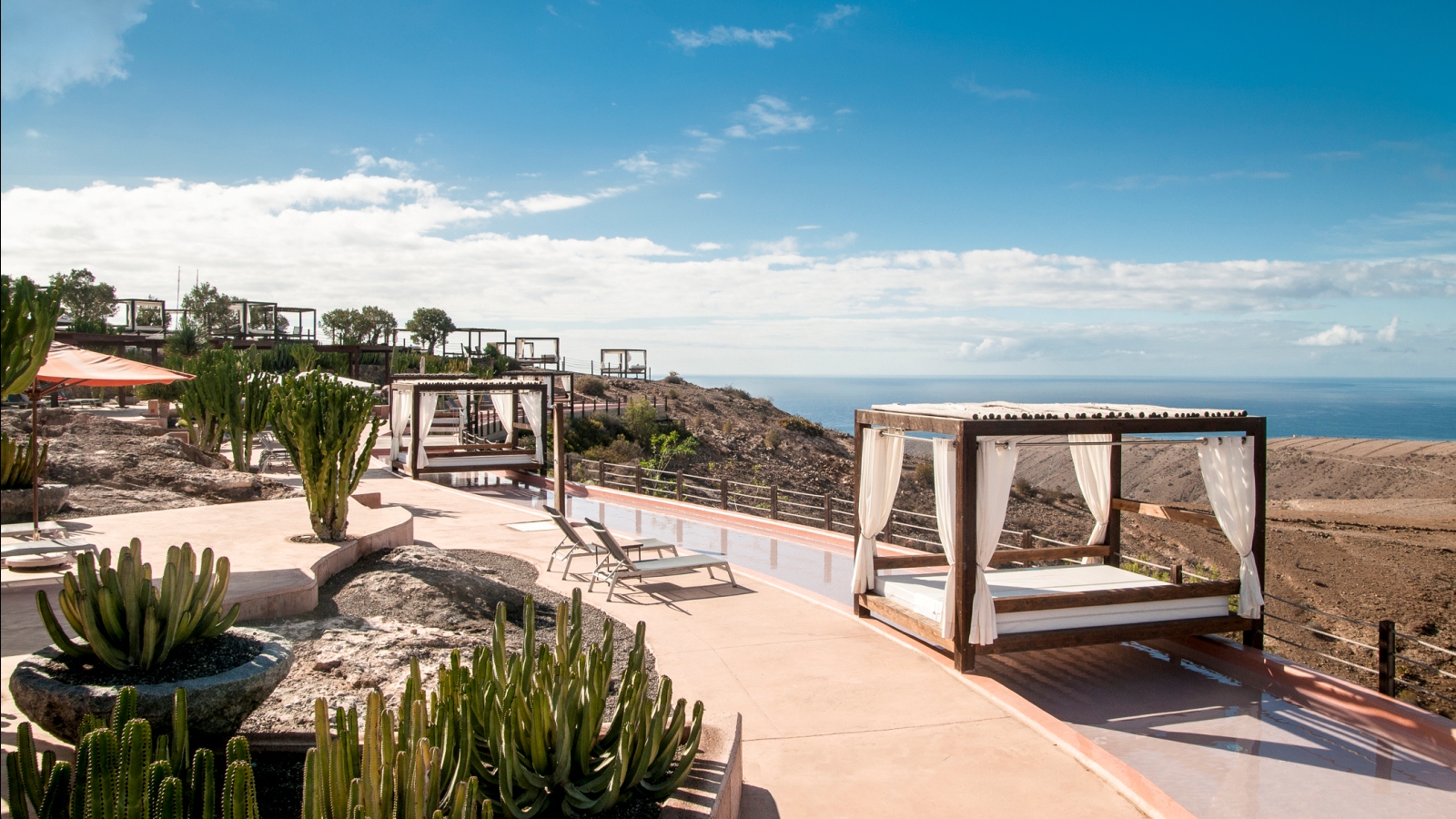 The various sunbeds scattered throughout the topmost level of the resort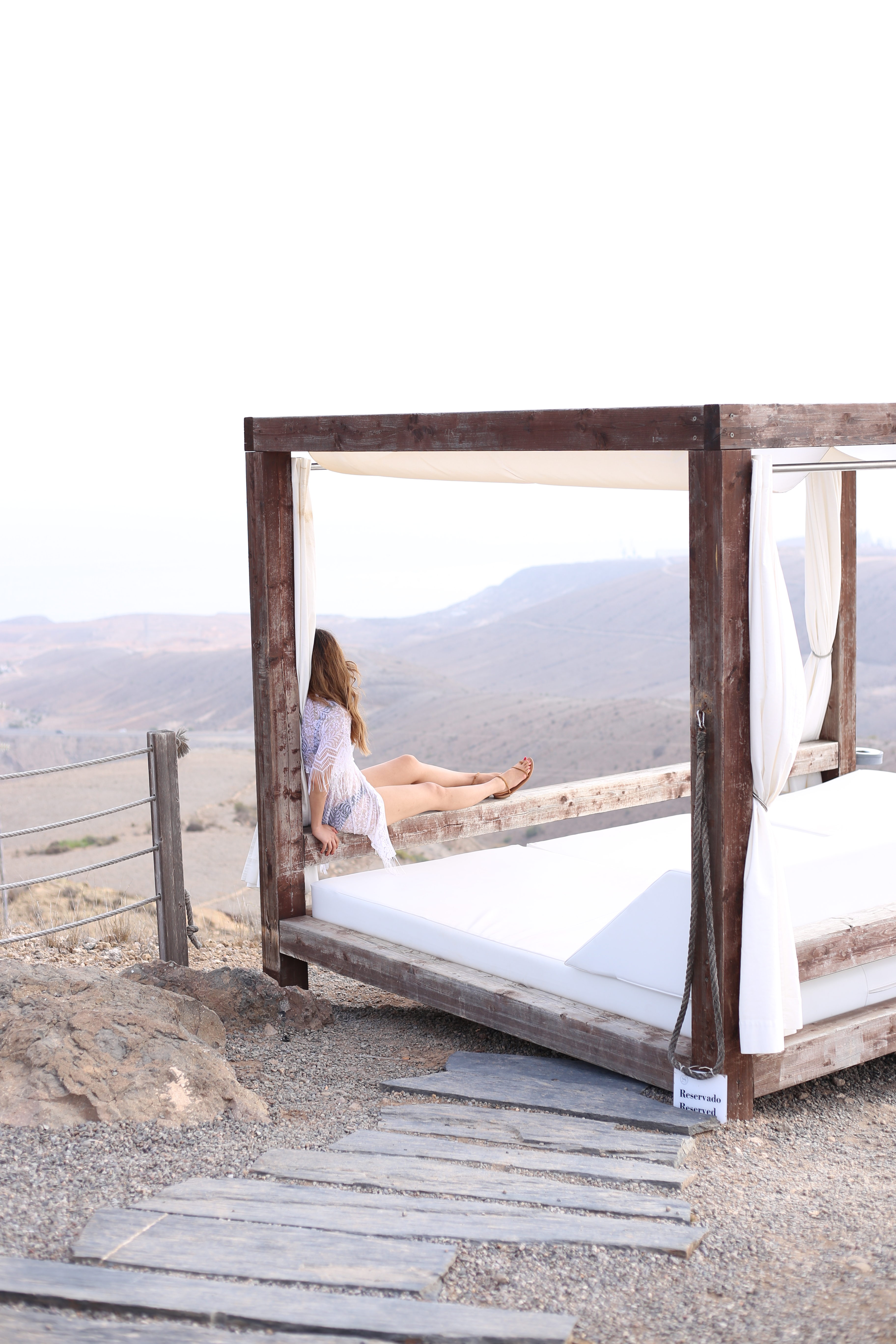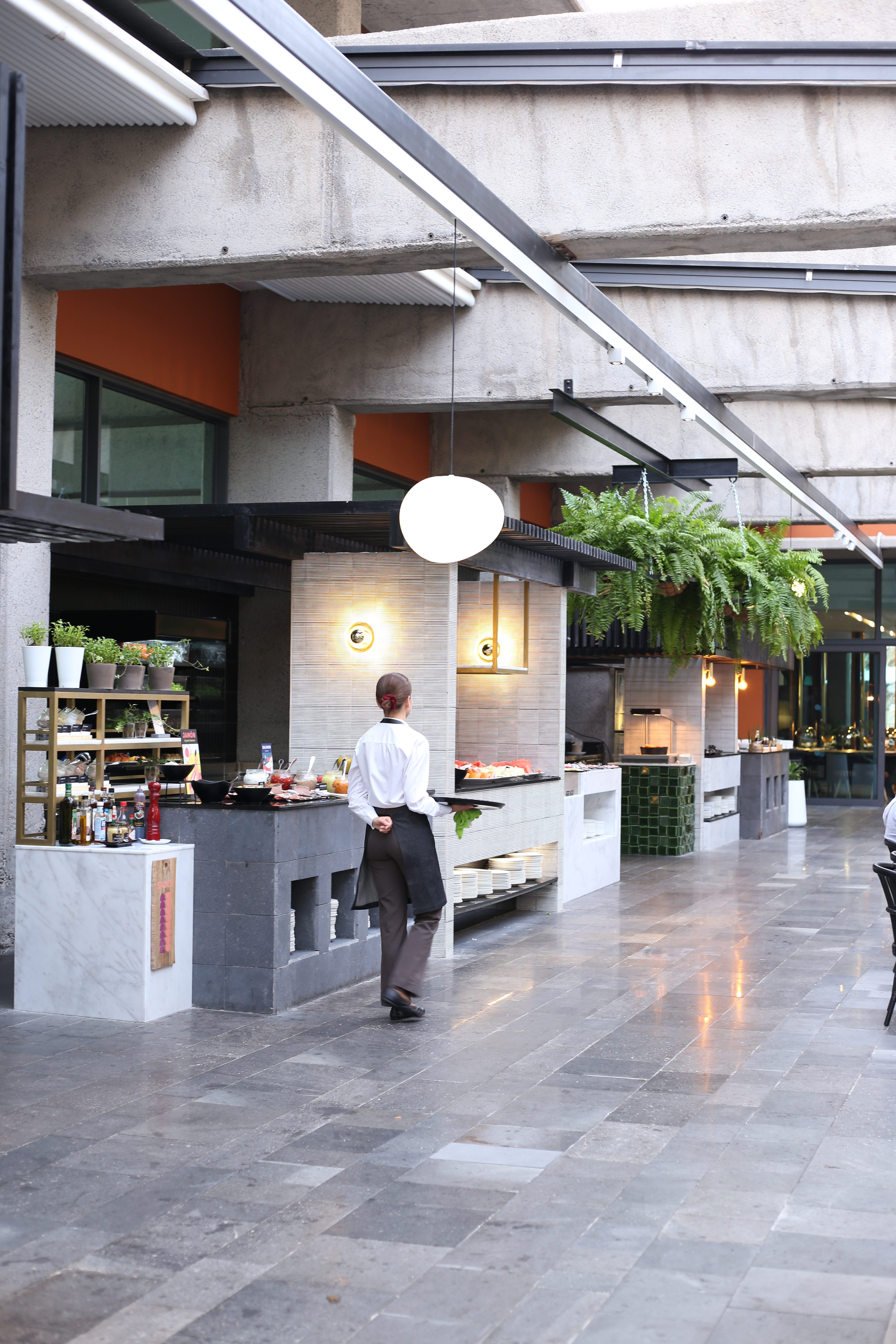 The best buffet breakfast and dinners I had on the islands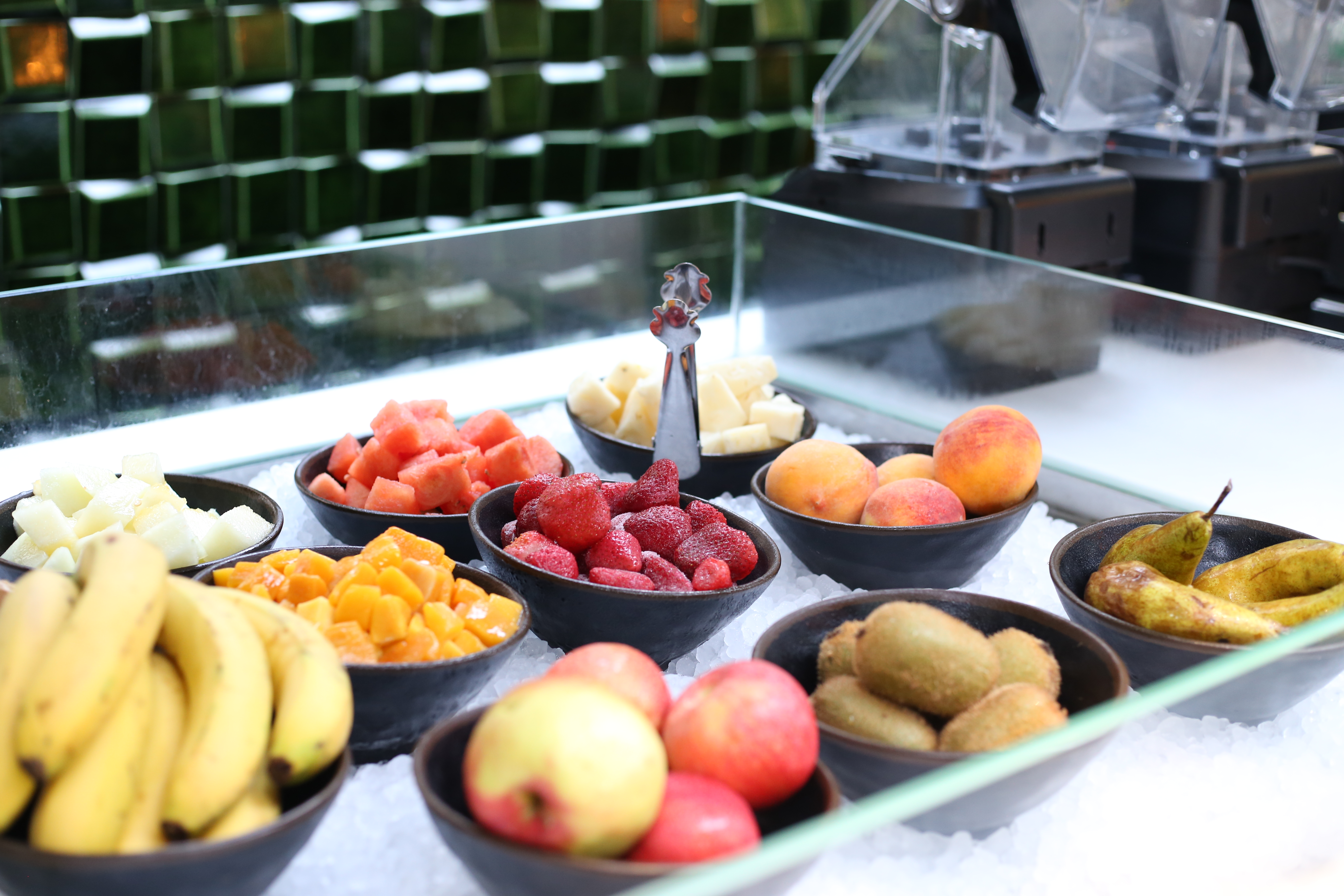 The other best part of this resort was the breakfast & dinner buffets.  Everytime I have a superb dining experience at a hotel and think it can't be topped I'm proven wrong and this time it was the Sheraton's. The selection, sophisticated presentation, quality of ingredients, gourmet options and attention to detail was outstanding. Pictured above is the fresh juice station where you could order customized juices but they also had pre-prepared detox juice blends in individual bottles.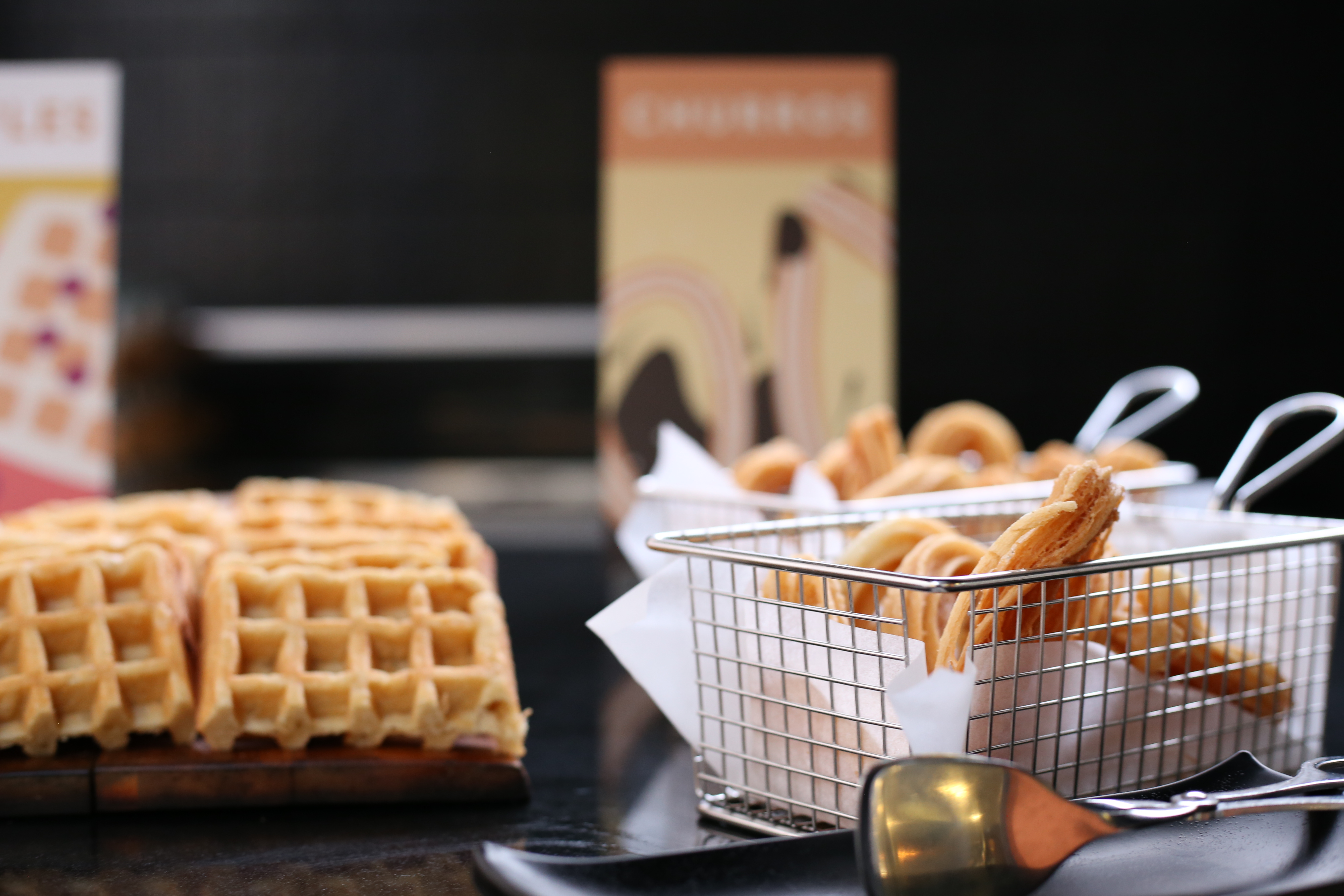 and smoothies. There were so many different food stations you could easily miss one.
Dinner was equally fabulous with a different theme each night ranging from Asian to seafood and Tierra (meat-focused) to Spanish. Due to lighting I wasn't able to take pictures, but there was most notably:
Chef's stations for freshly prepared fish, calamari, sausages and other meats
Wok station for customized wok dishes prepared by a chef
Dessert selection with perhaps 30+ different desserts including a molten chocolate lava cake station and candy section
Gourmet hors d'ouevres
Excellent 5-star service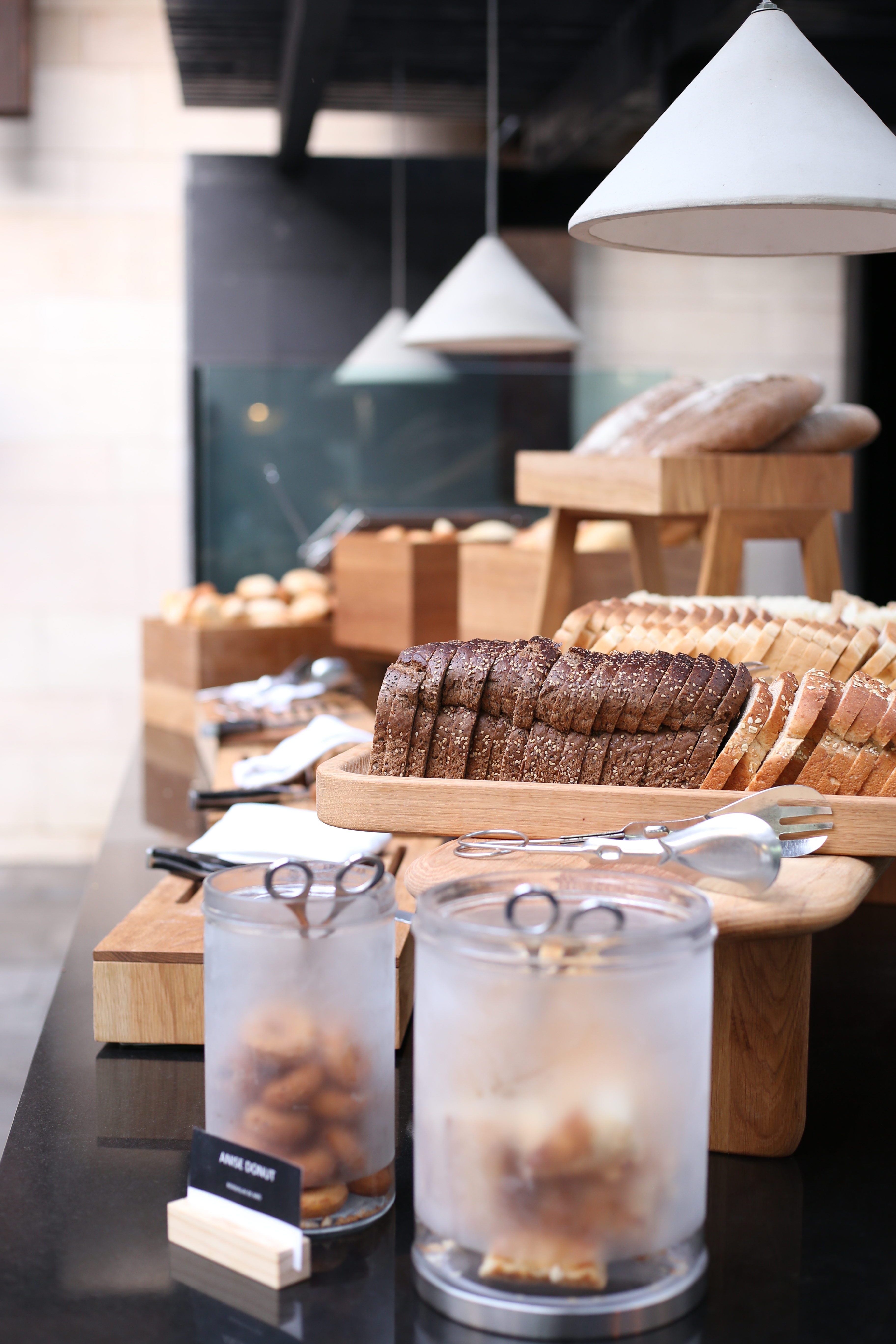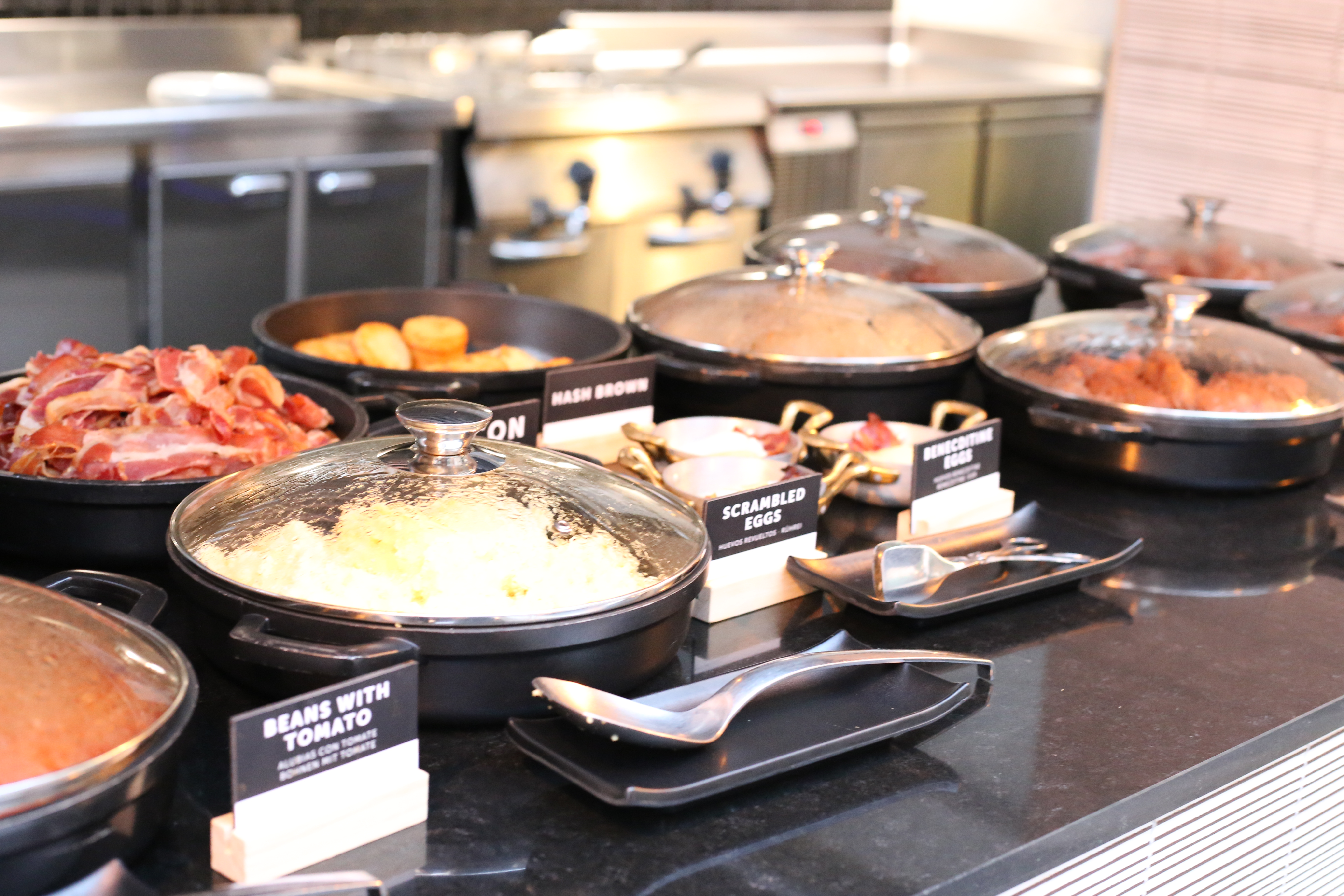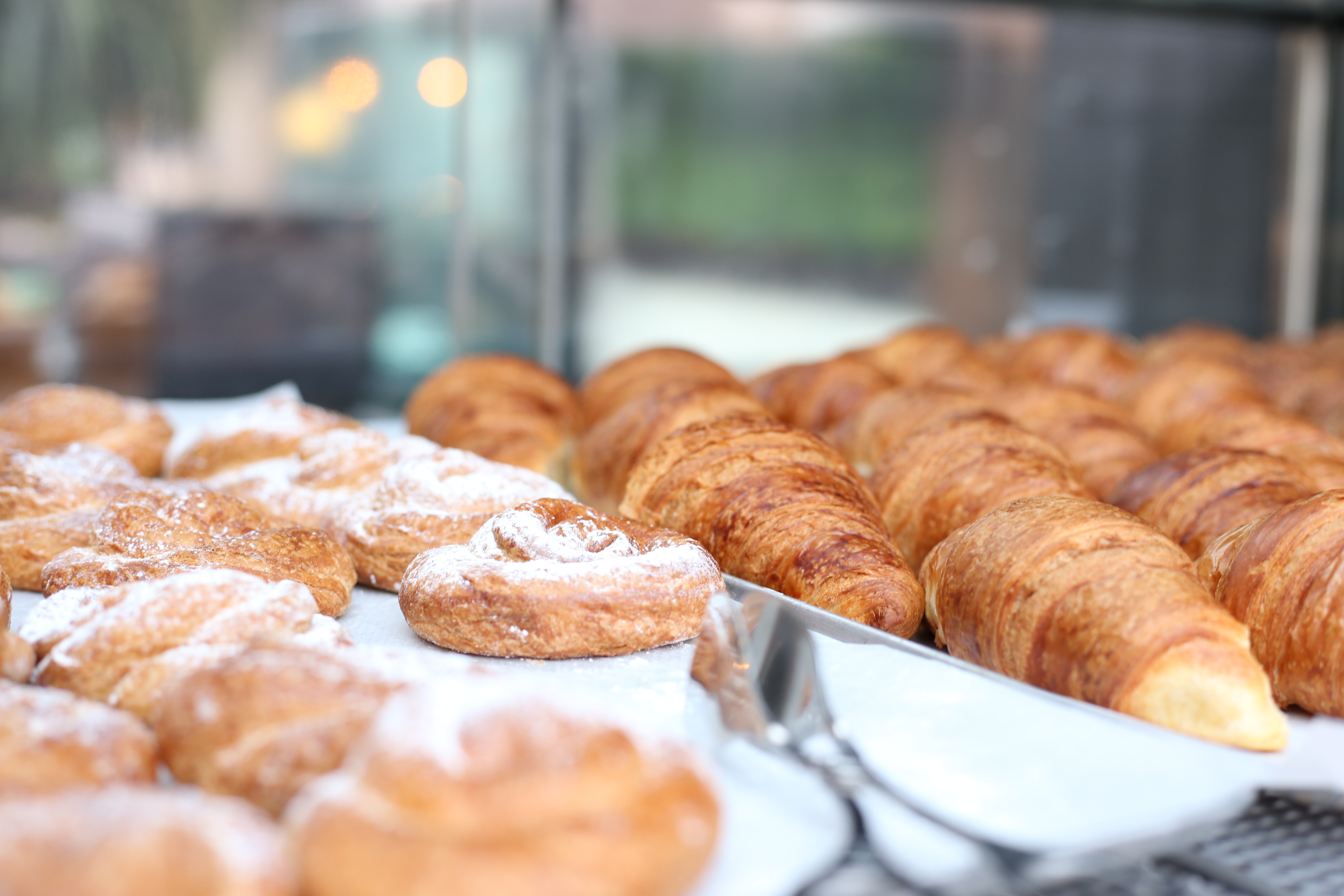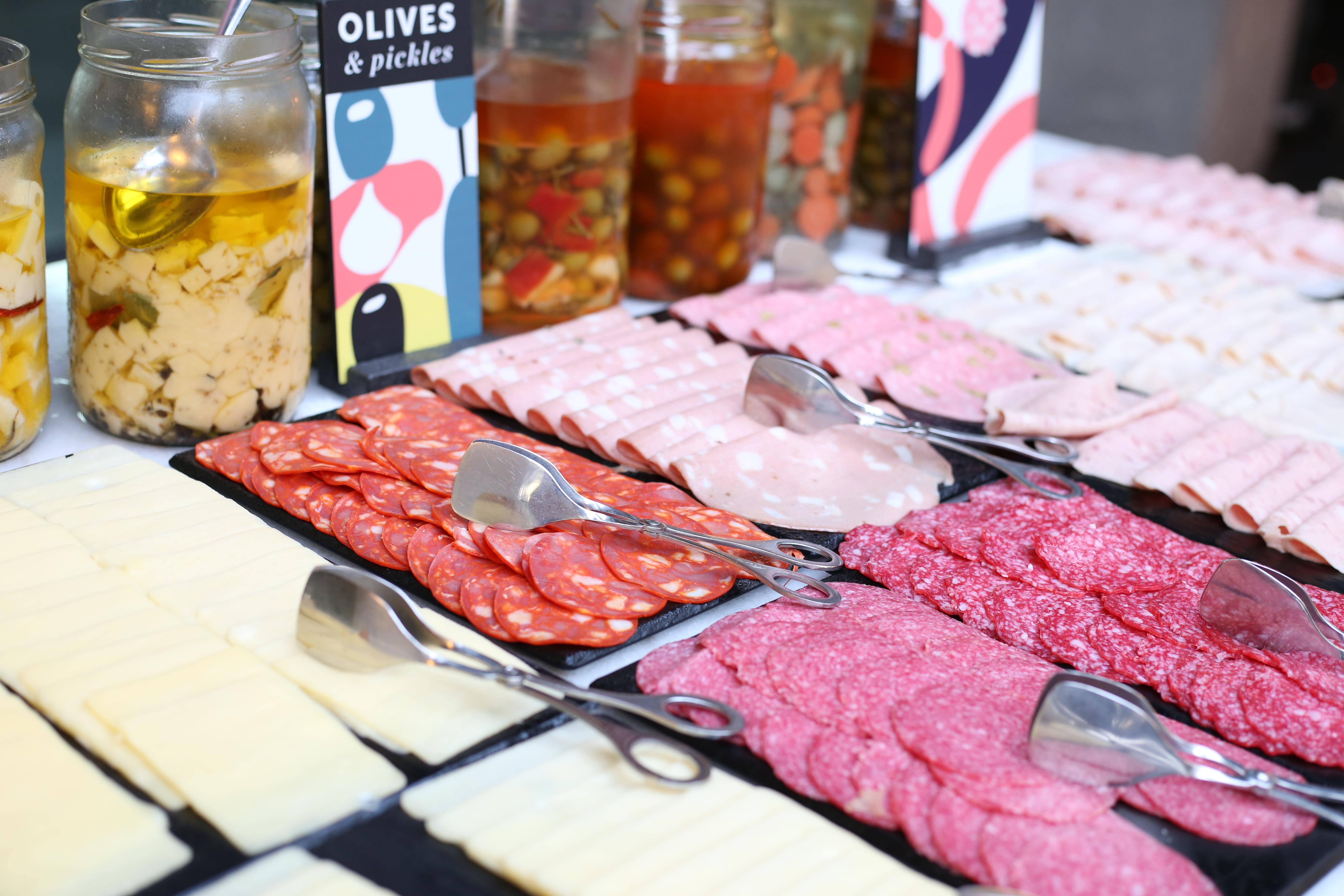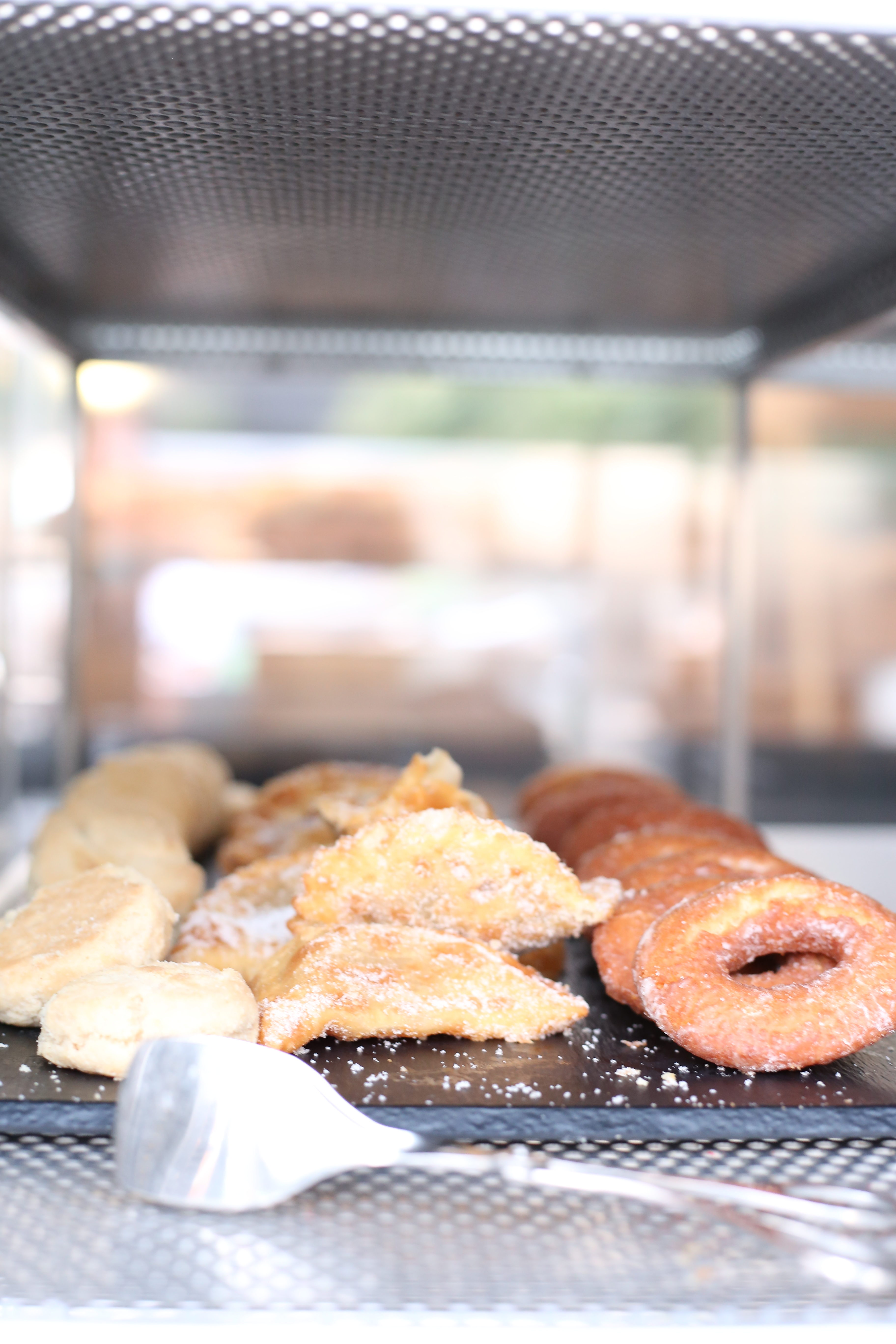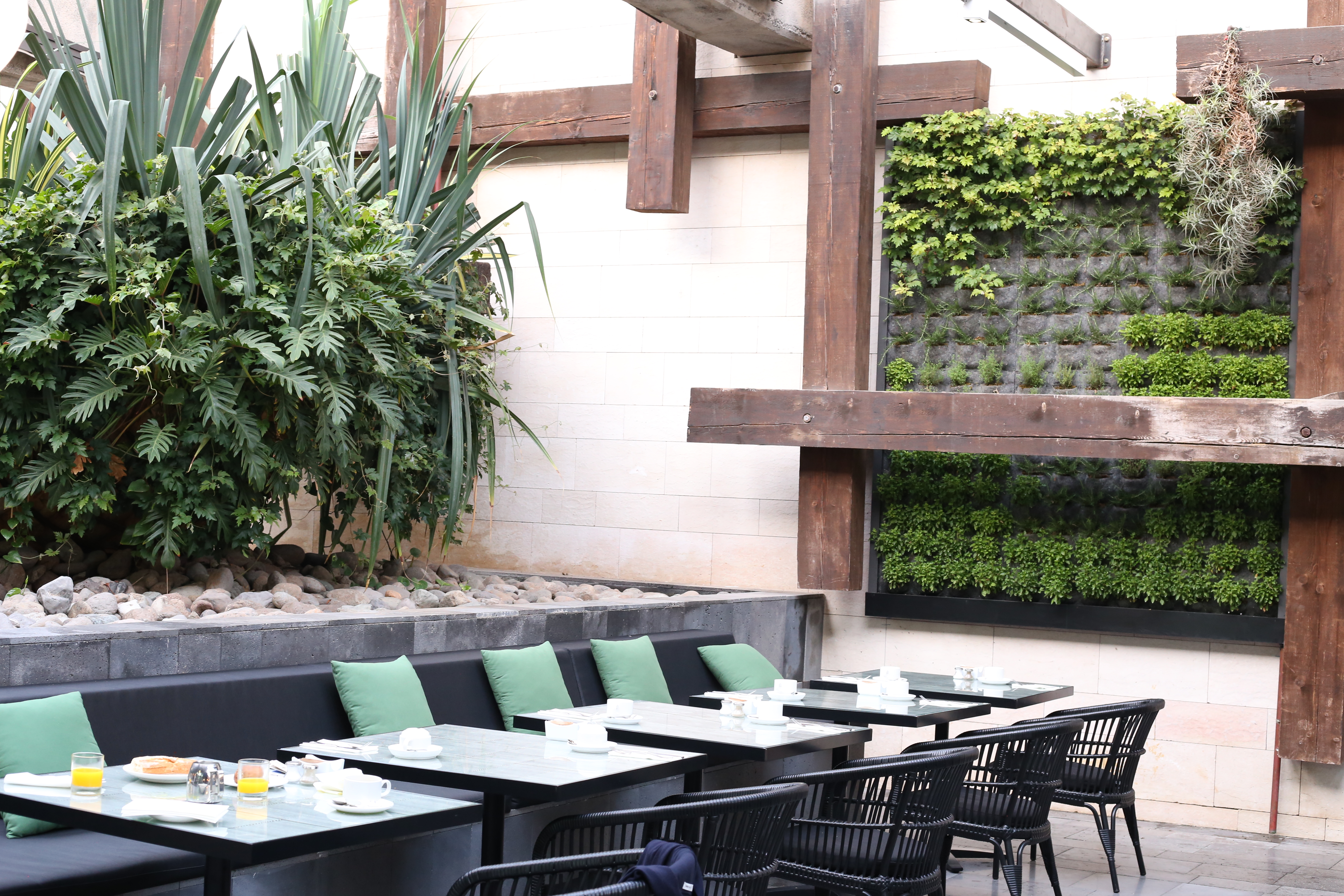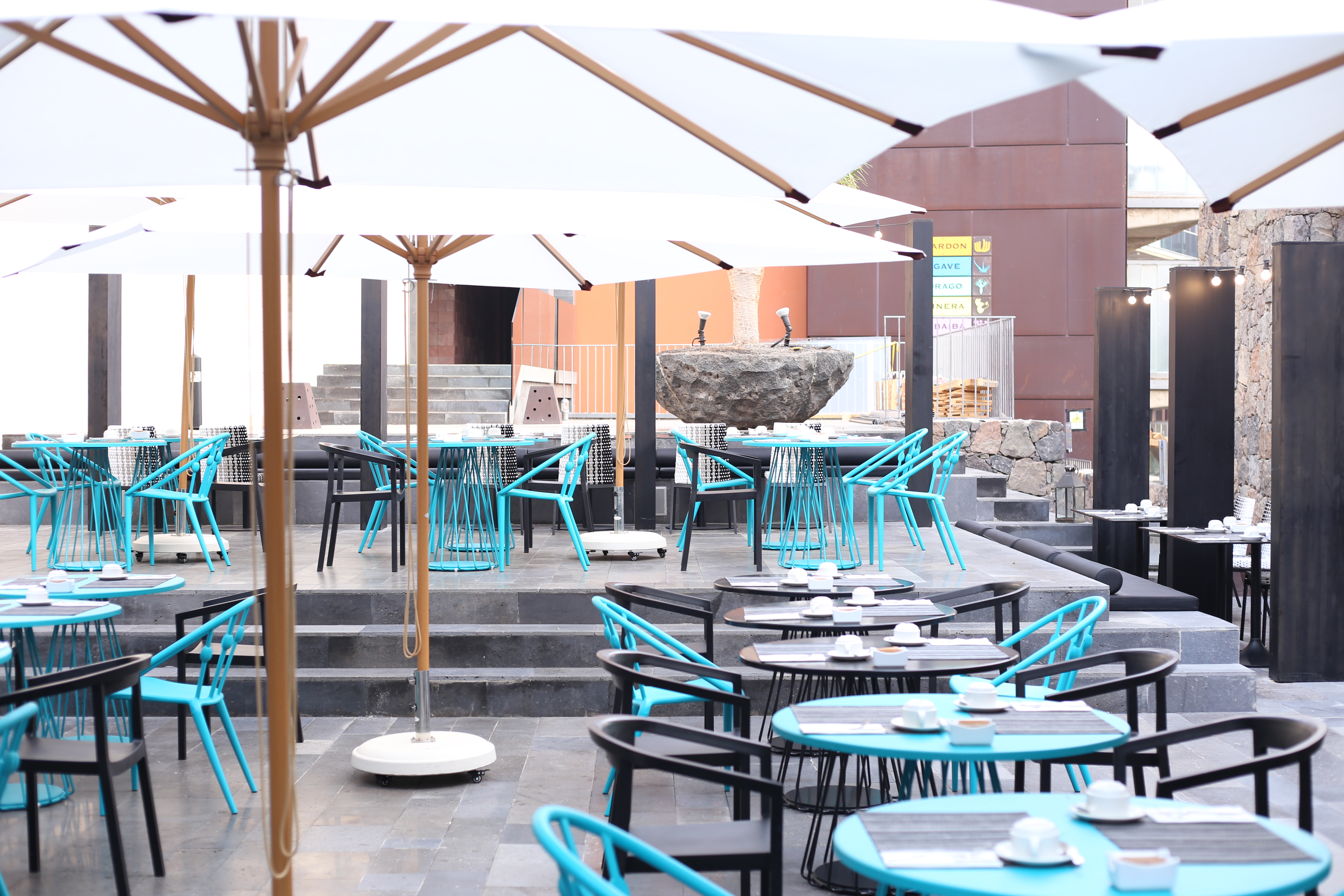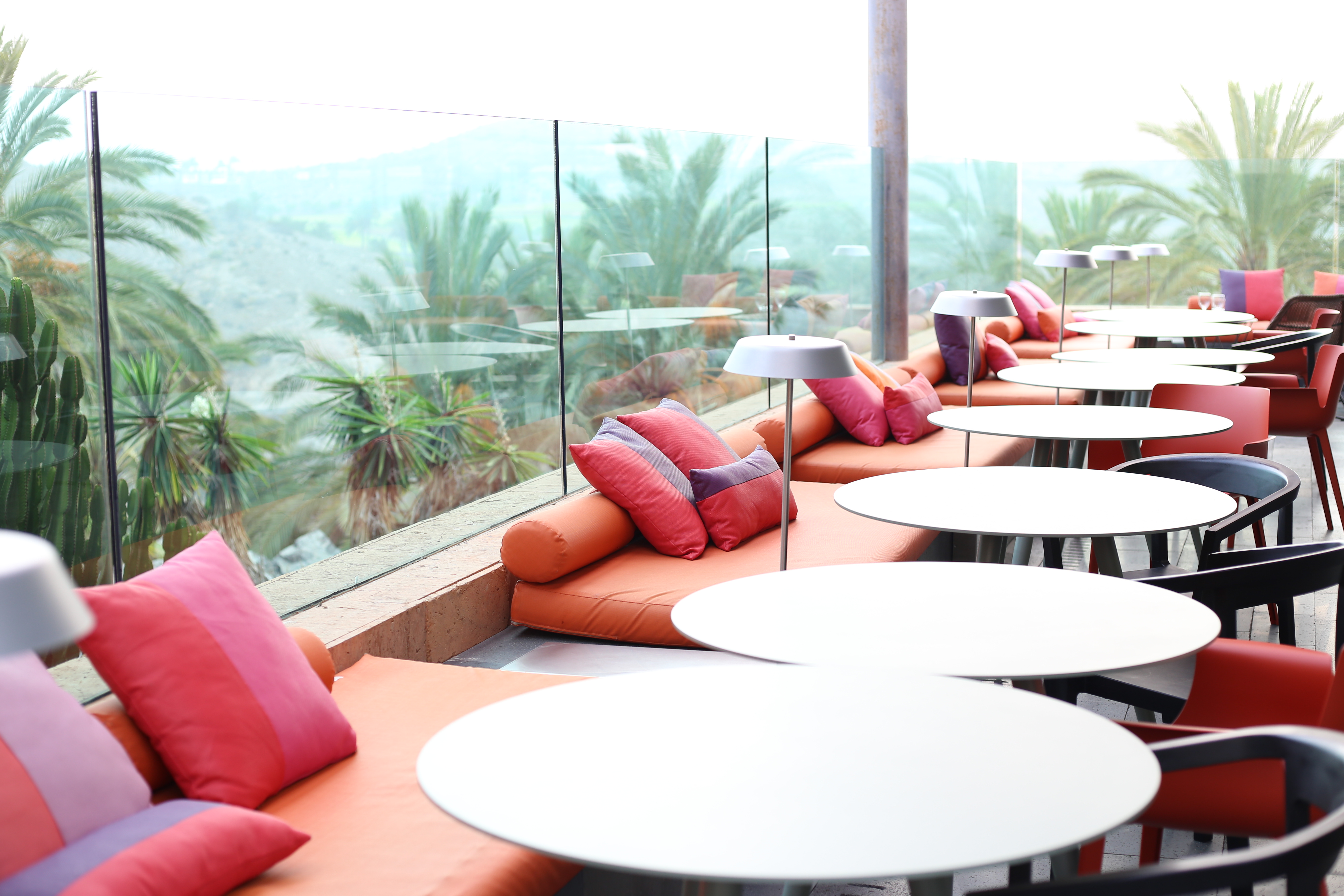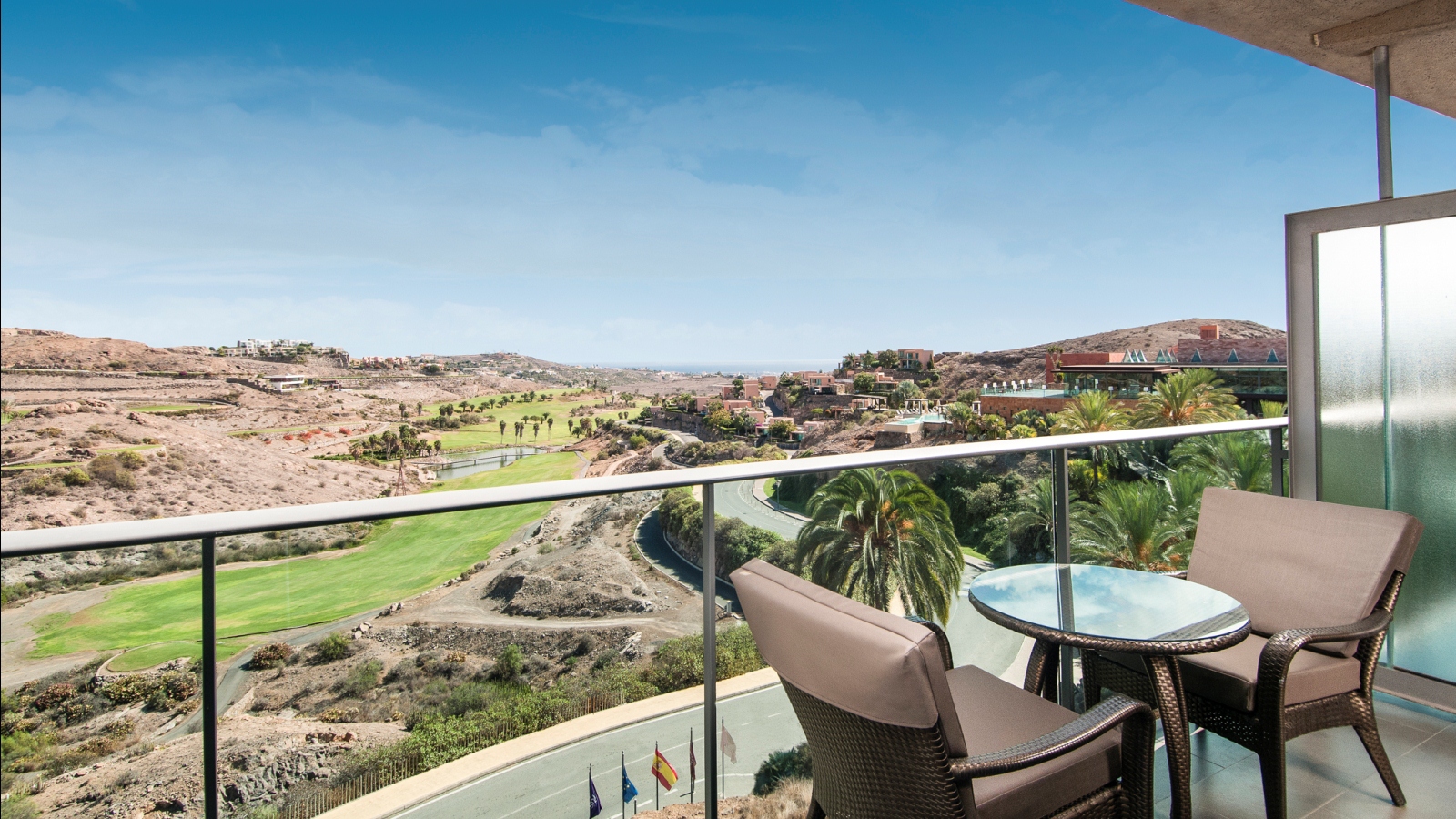 The room I stayed in was Double Deluxe with a balcony offering views over the golf course. There are no rooms with views of the ocean but the rest of the hotel more than makes up for this. I stayed at other 5-star hotels that did and didn't offer ocean views and this hotel surpassed them by far in every way.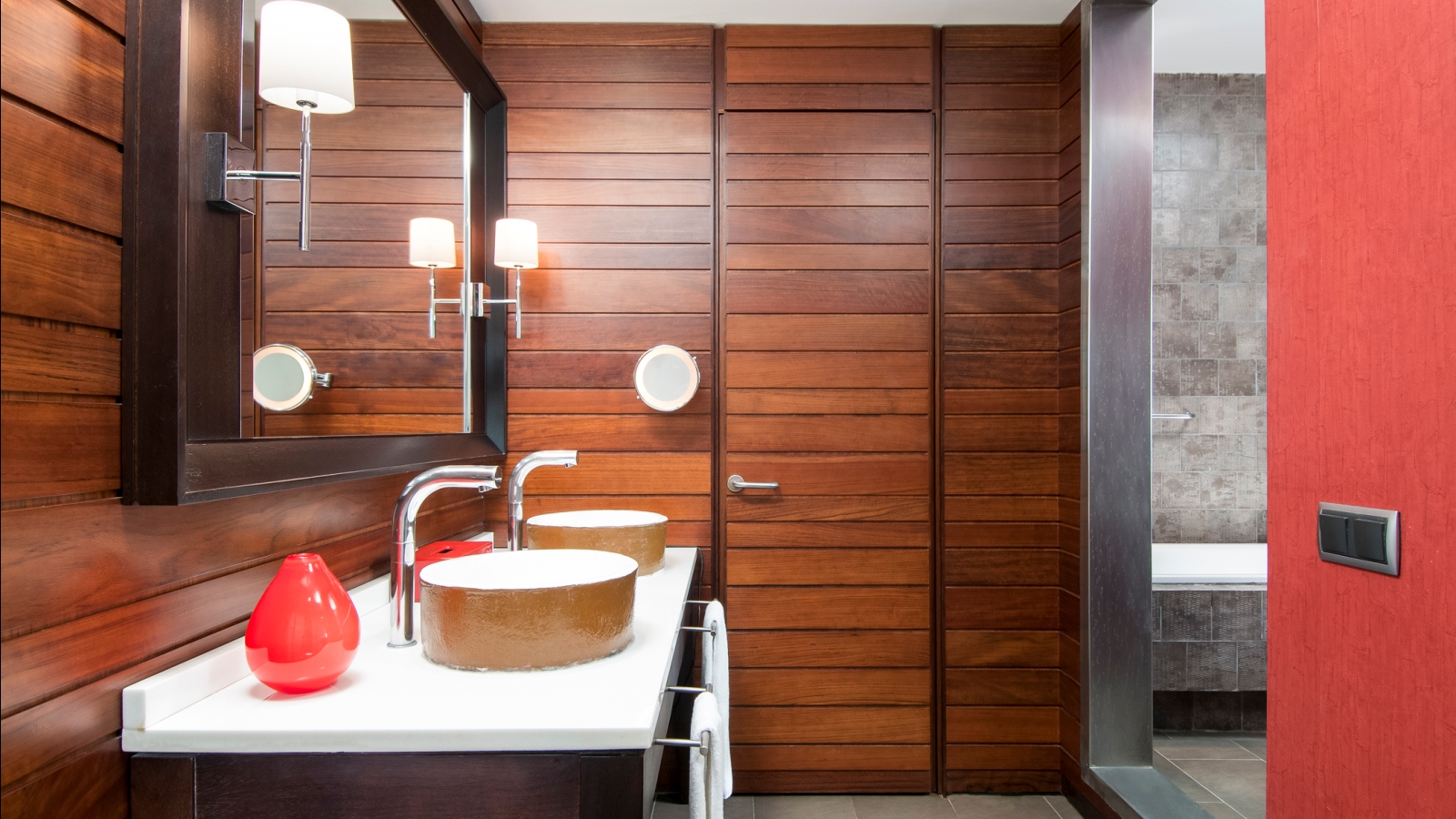 The room has a modern Asian aesthetic with accents of red, wood and slate and came with ample amenities including a welcome champagne bottle. Air conditioning worked perfectly, the bed was uber comfortable and the size of the room though on the smaller end was perfectly cozy.
Having stayed at a few other reputable 5-star hotels on the island I'm so glad I got to experience the Sheraton Gran Canaria because it truly did stand out. Anyone who comes to this island and chooses not to stay here is without a doubt missing out on an experience that no other hotel can offer.