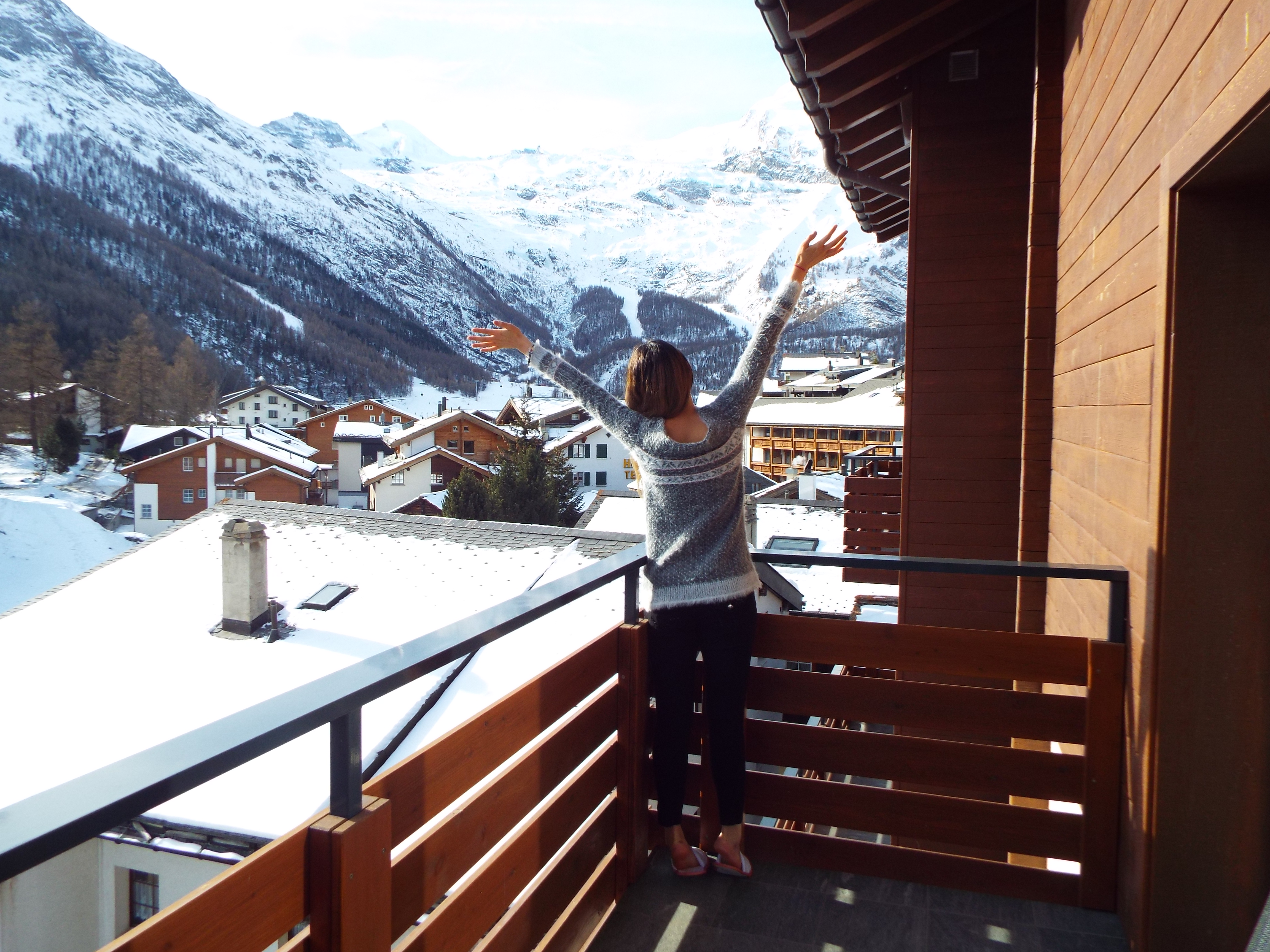 We arrived at Saas Fee Friday evening ready for an alpine escape in this picturesque Swiss ski resort village. I'm not a skier or a winter person for that matter but I love the sweeping views of the majestic Alps in the winter. We were greeted with a warm welcome by Raphael and his staff at The Capra and had a speedy check-in.  The new 5-star luxury ski hotel just opened in Dec 2015 with 35 suites offering panoramic views from each room and modern luxuries in an elegant chalet setting.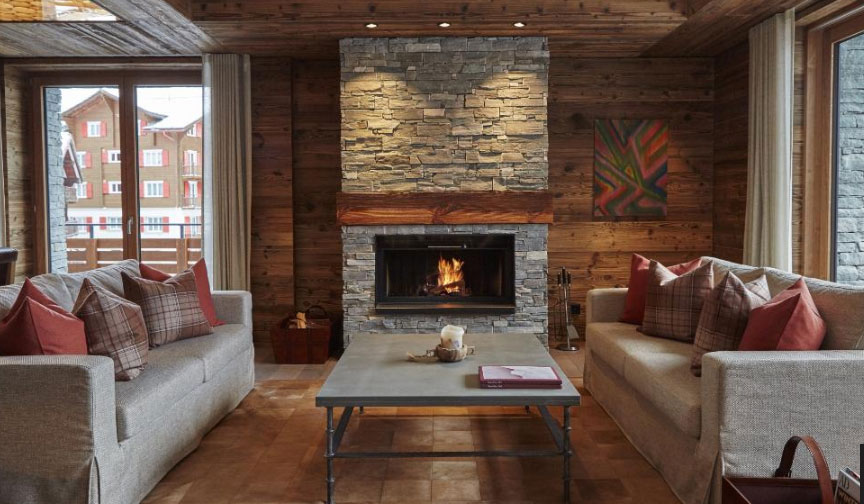 The hotel oozes understated luxury and rustic charm in every detail. I had a delicious Capra Smash cocktail in the lounge/bar area with very tasty snacks. The kale chips were a win!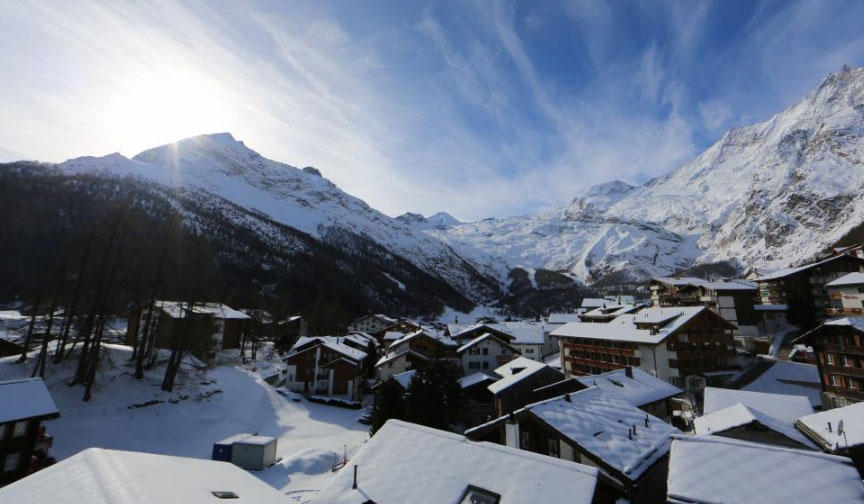 The beautiful resort village of Saas Fee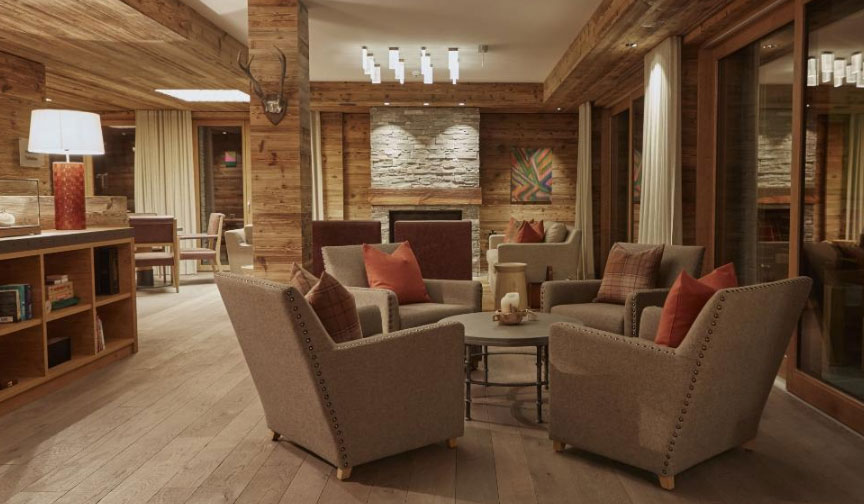 The hotel is unpretentious and supremely cozy & stylish.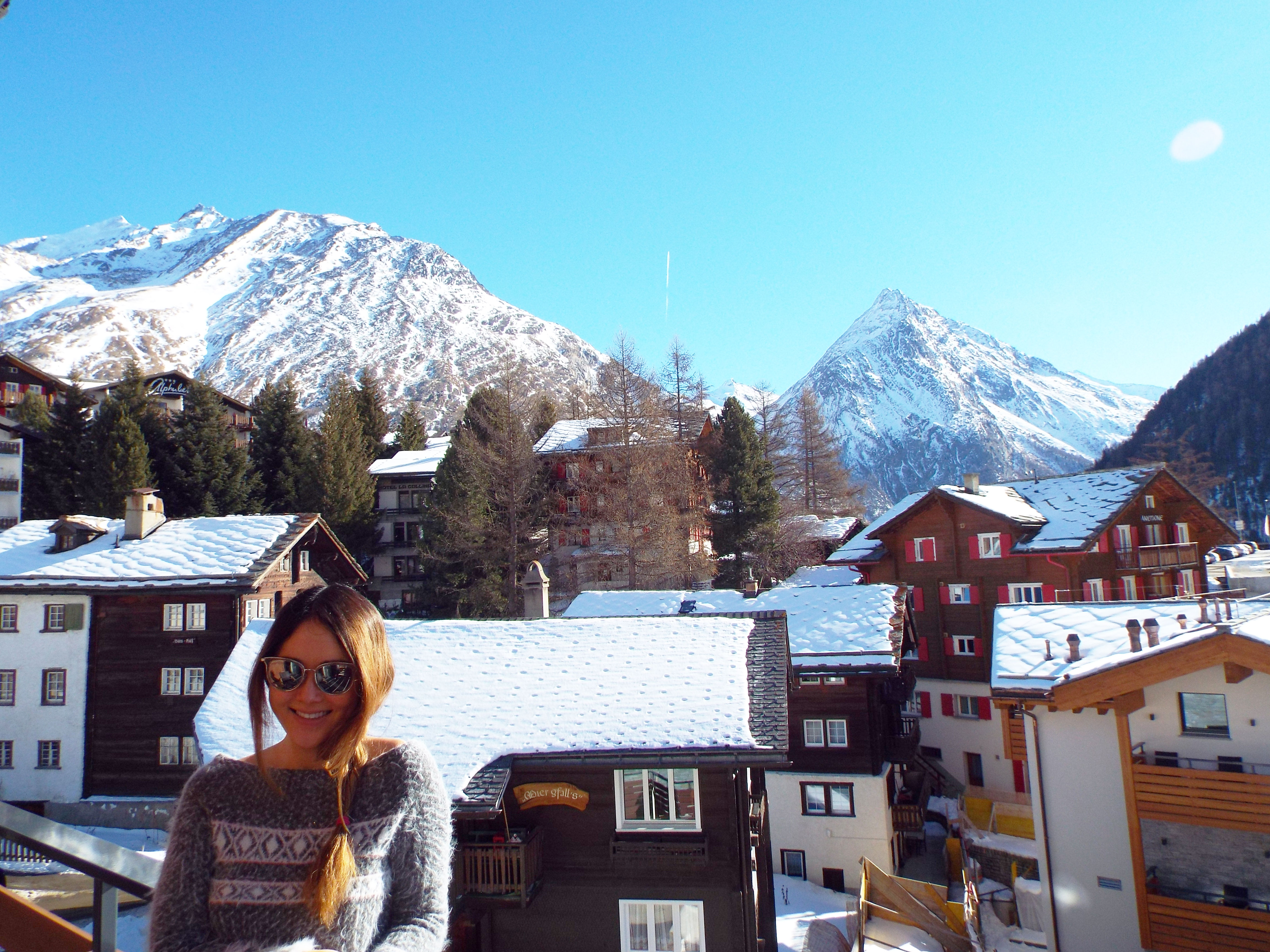 I loved soaking in these views all day as I relaxed in the suite with a warm drink.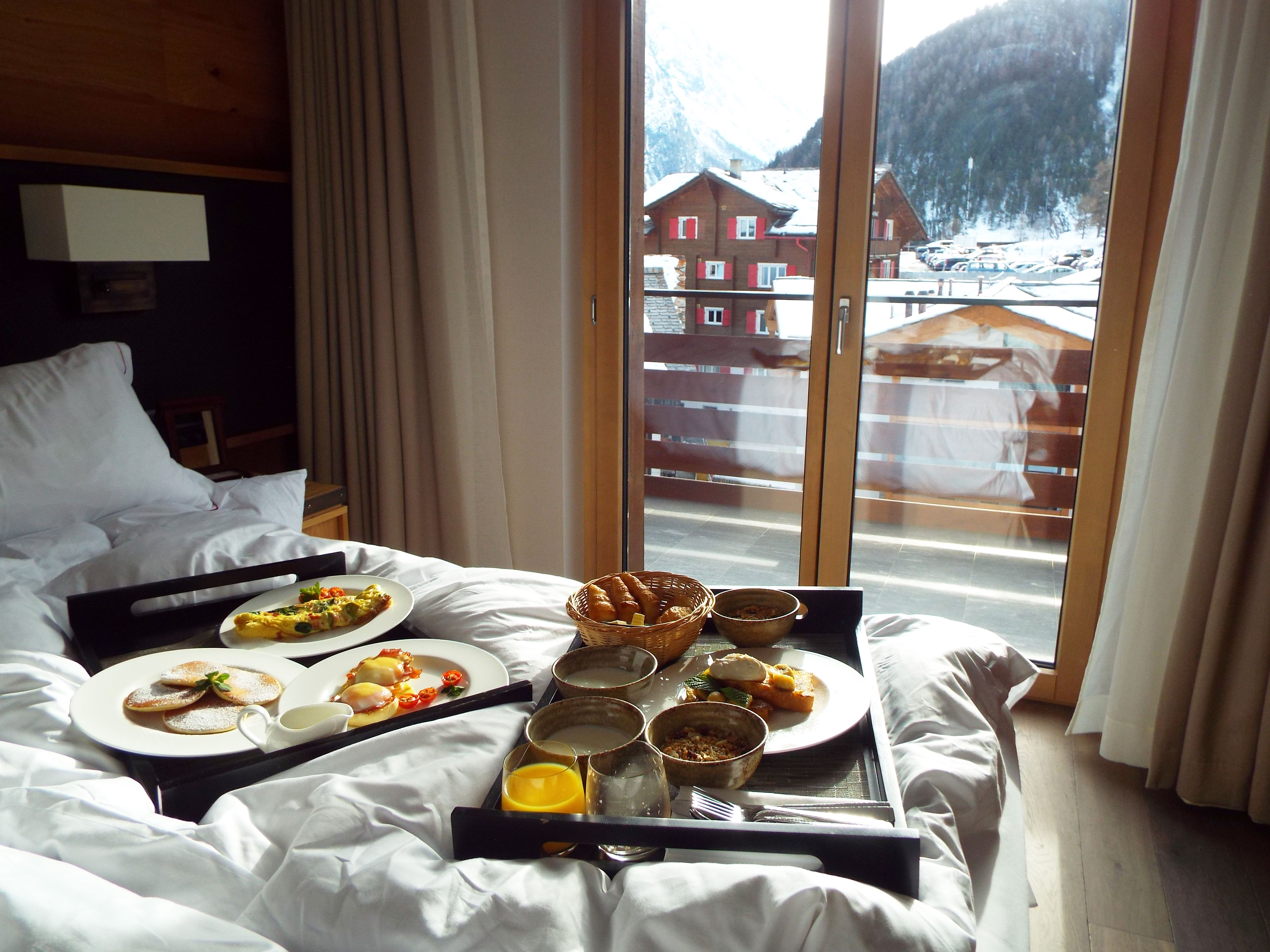 The breakfast was made with high-quality fresh ingredients and each dish was beautifully presented. Having it delivered to our room to enjoy with the views was one of the highlights of our stay. The hotel has an Italian restaurant La Locanda where 2 Michelin-starred chef Oliver Glowig whips up gastronomic dishes.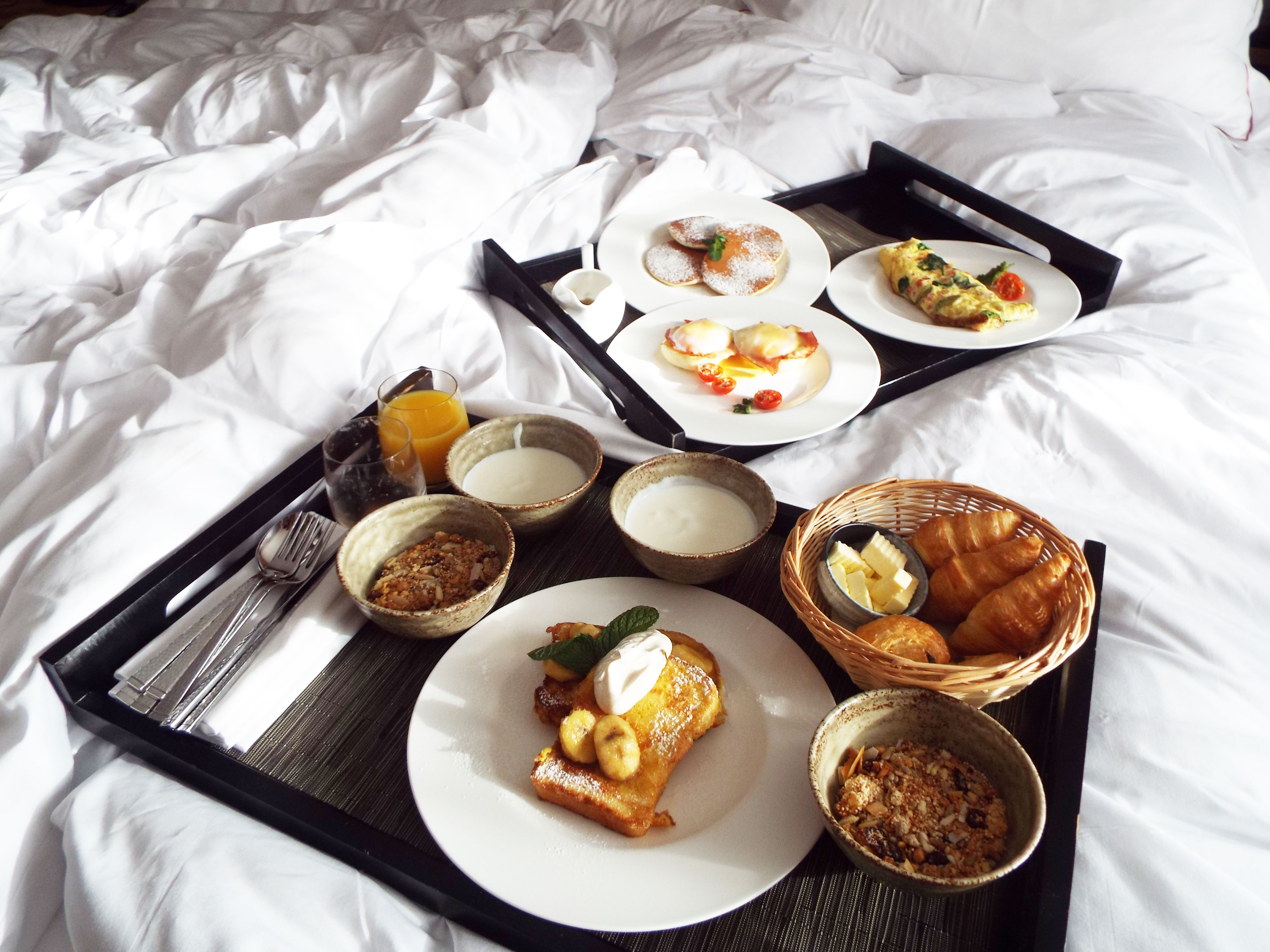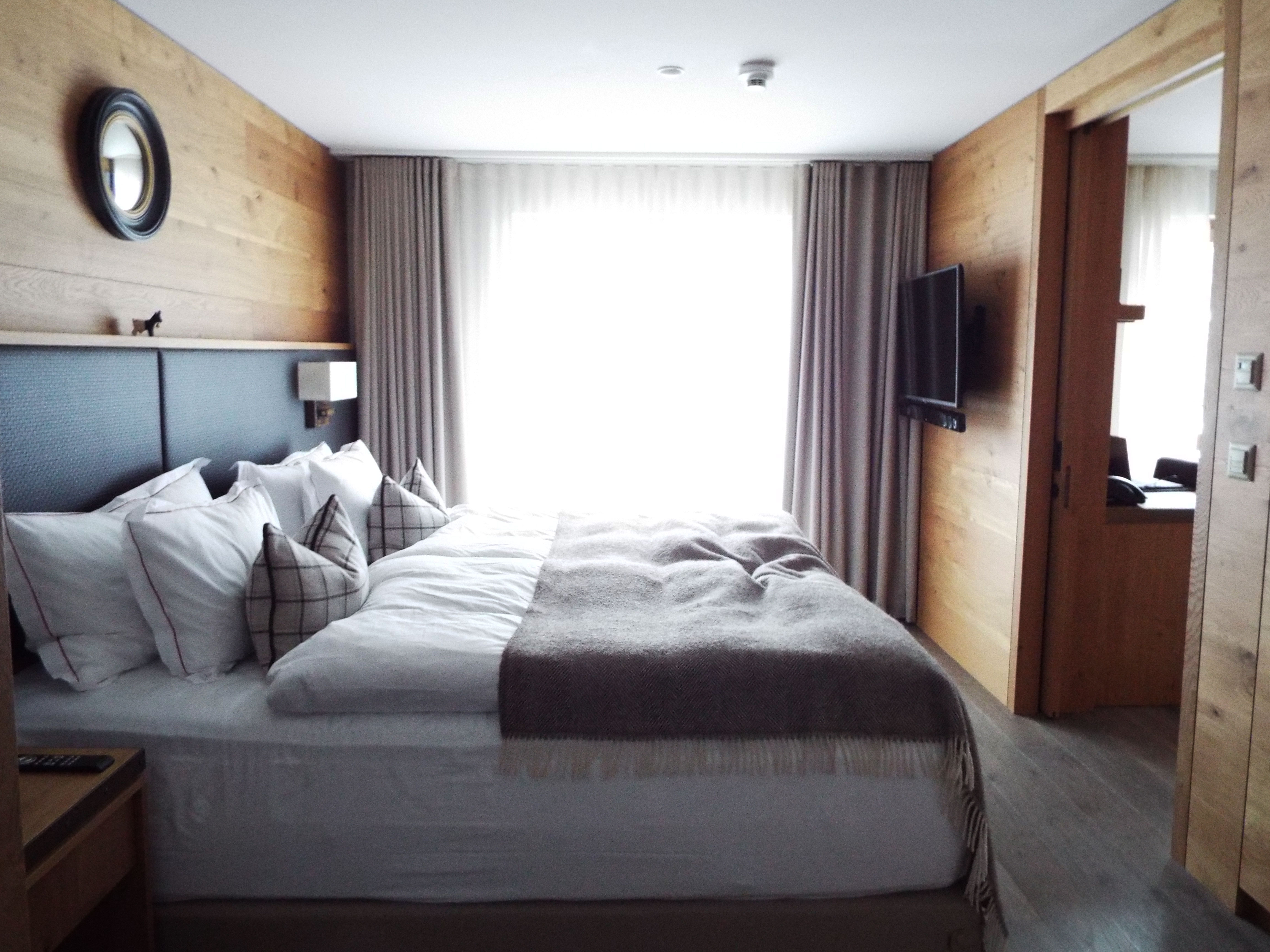 The suite is spacious with a sliding door that separates the bedroom from the living area. There's a TV in both the bedroom & living room and a balcony that spans the entire length of the suite.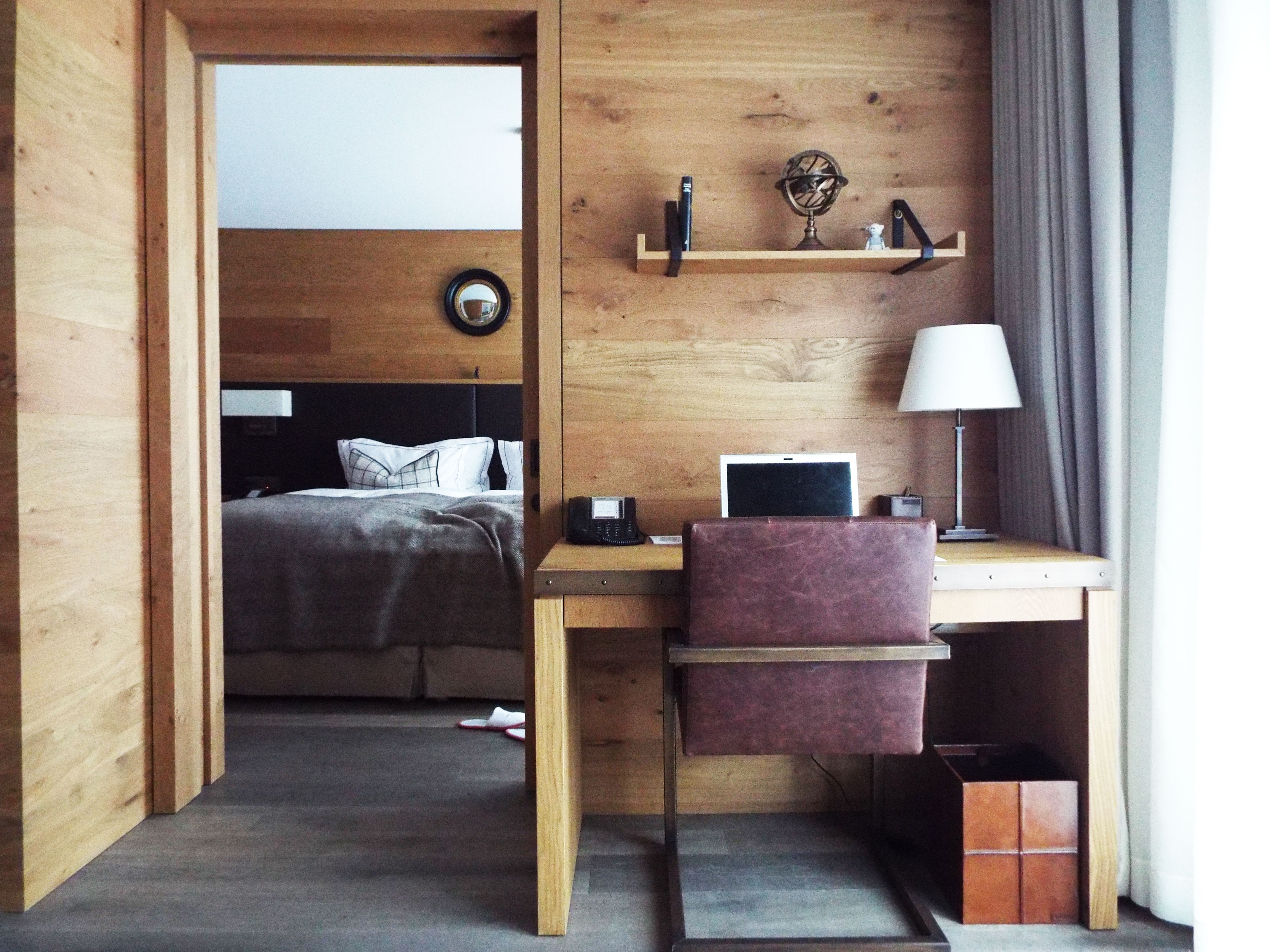 Full of mountain charm with the wooden floors & walls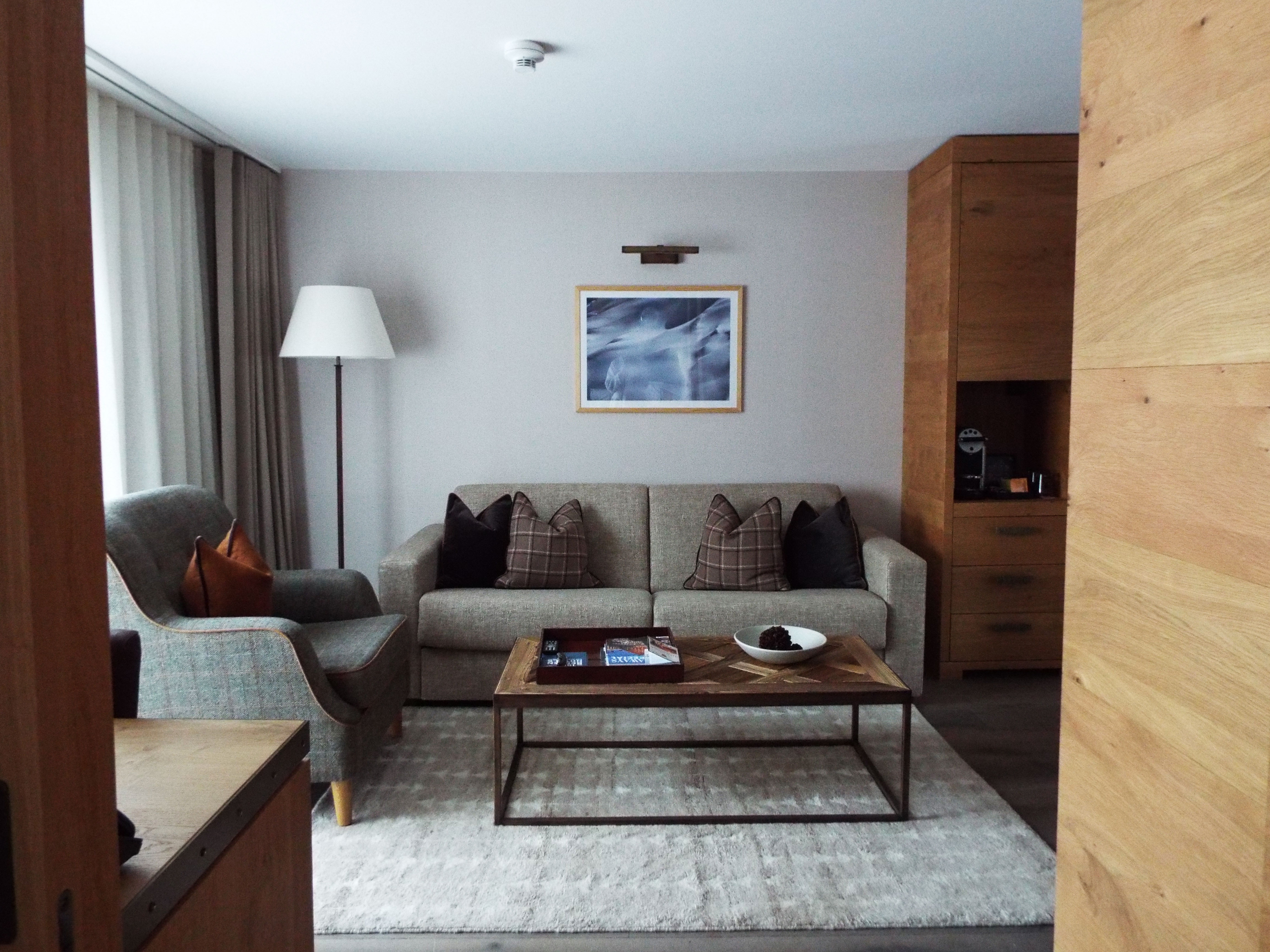 Spacious & cozy living room area with a desk, TV, Nespresso machine, mini-bar, magazines & closet storage.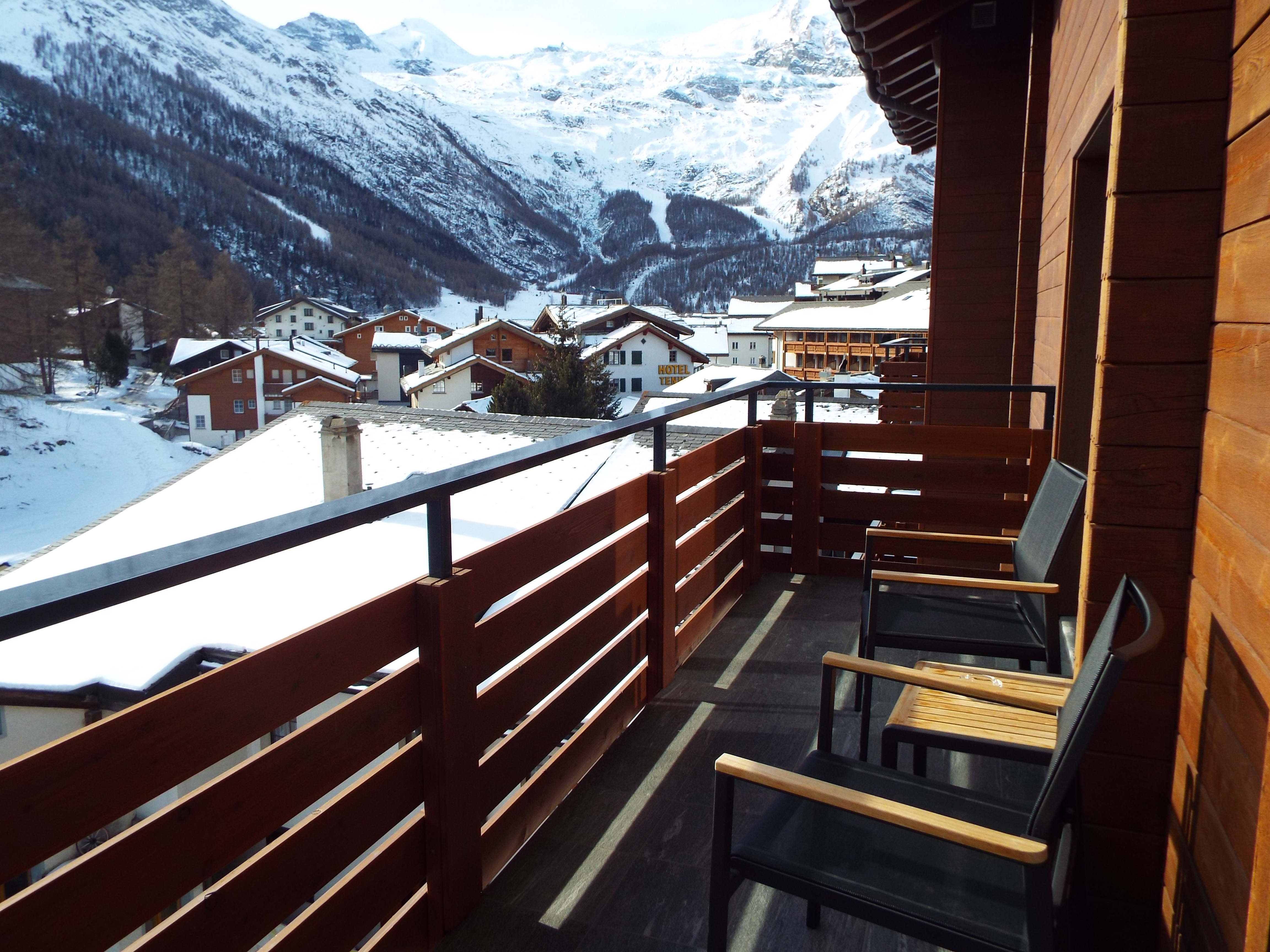 The spacious balcony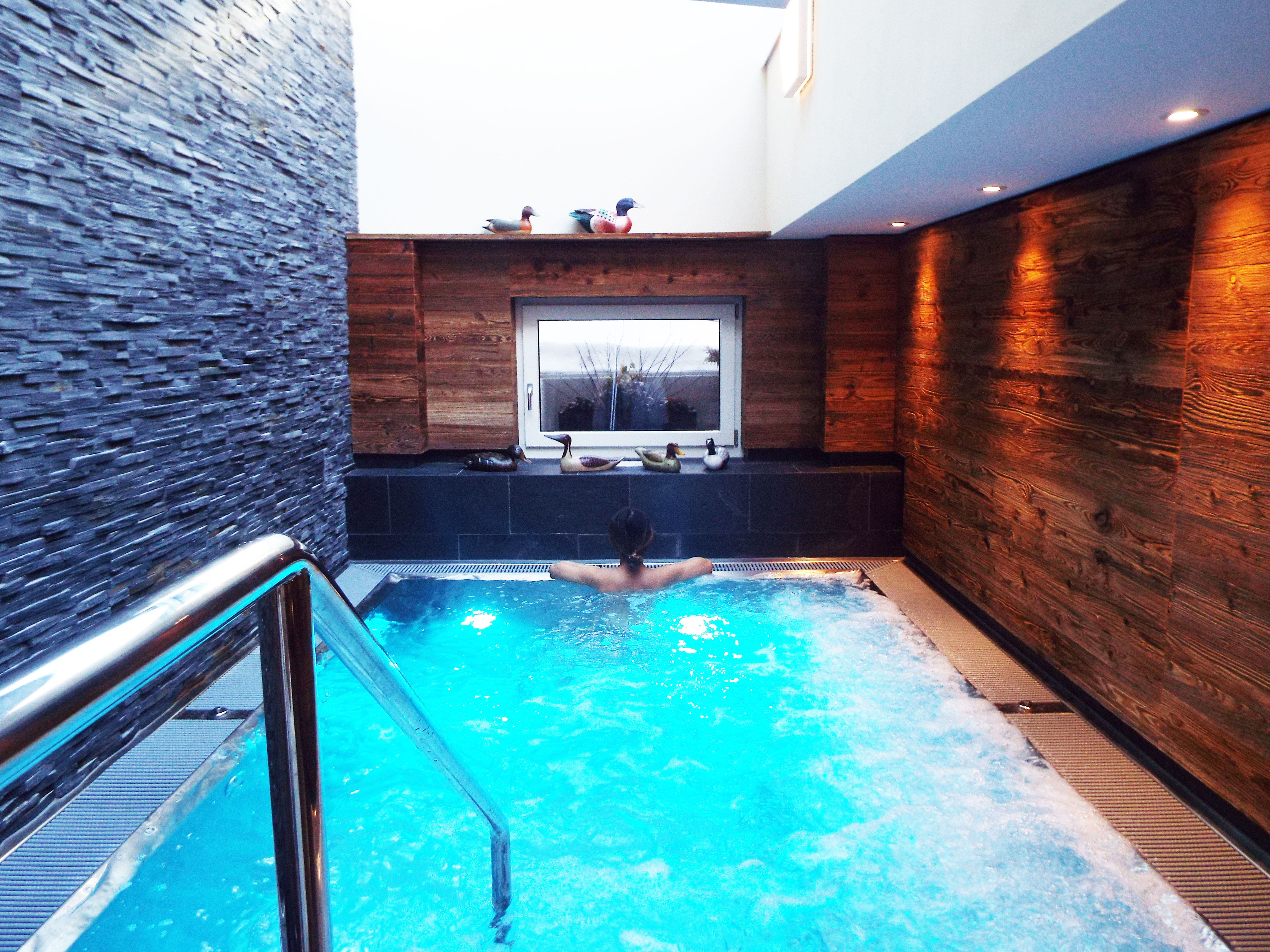 Underground they've built an entire world of R&R with a stylish spa, Fun Lab with giant TV, foosball & table tennis and wine cellar & tasting room. I visited the spa twice and each time I had it all to myself which was a real treat. It has a plunge pool with LED lighting & hydrotherapy, a spacious Finnish sauna  & aromatherapy steam room. I was very impressed that they had a yoga program with about 8 classes per week, most of which are free. I took a 90-minute Relax & Strech yoga class Saturday afternoon after a spa session and loved it! The instructor was amazing and I slept like a baby that night.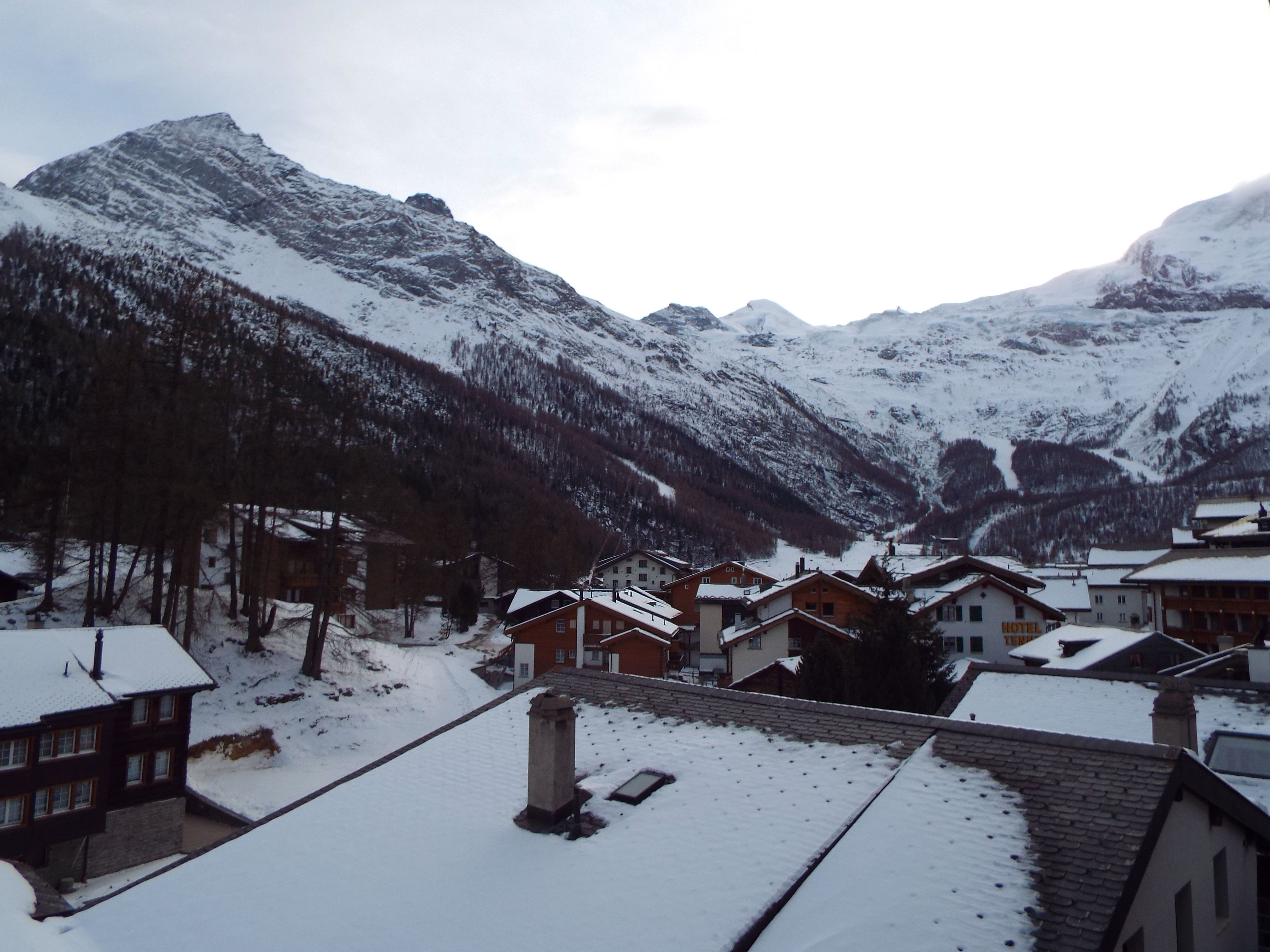 Sunset views from the suite. I was able to detox, relax and recharge during this alpine weekend getaway in a spectacular natural setting. The hotel having been just recently built had many modern luxuries you won't find at every hotel like a huge touch button bathtub. The service by the staff was warm, quick & attentive but never overbearing. I could tell careful attention was placed in every detail of the hotel from the beautiful large wine glasses provided in the suite, Certified Organic tea selection, the softest bathrobes I've ever had the pleasure of wearing & much more.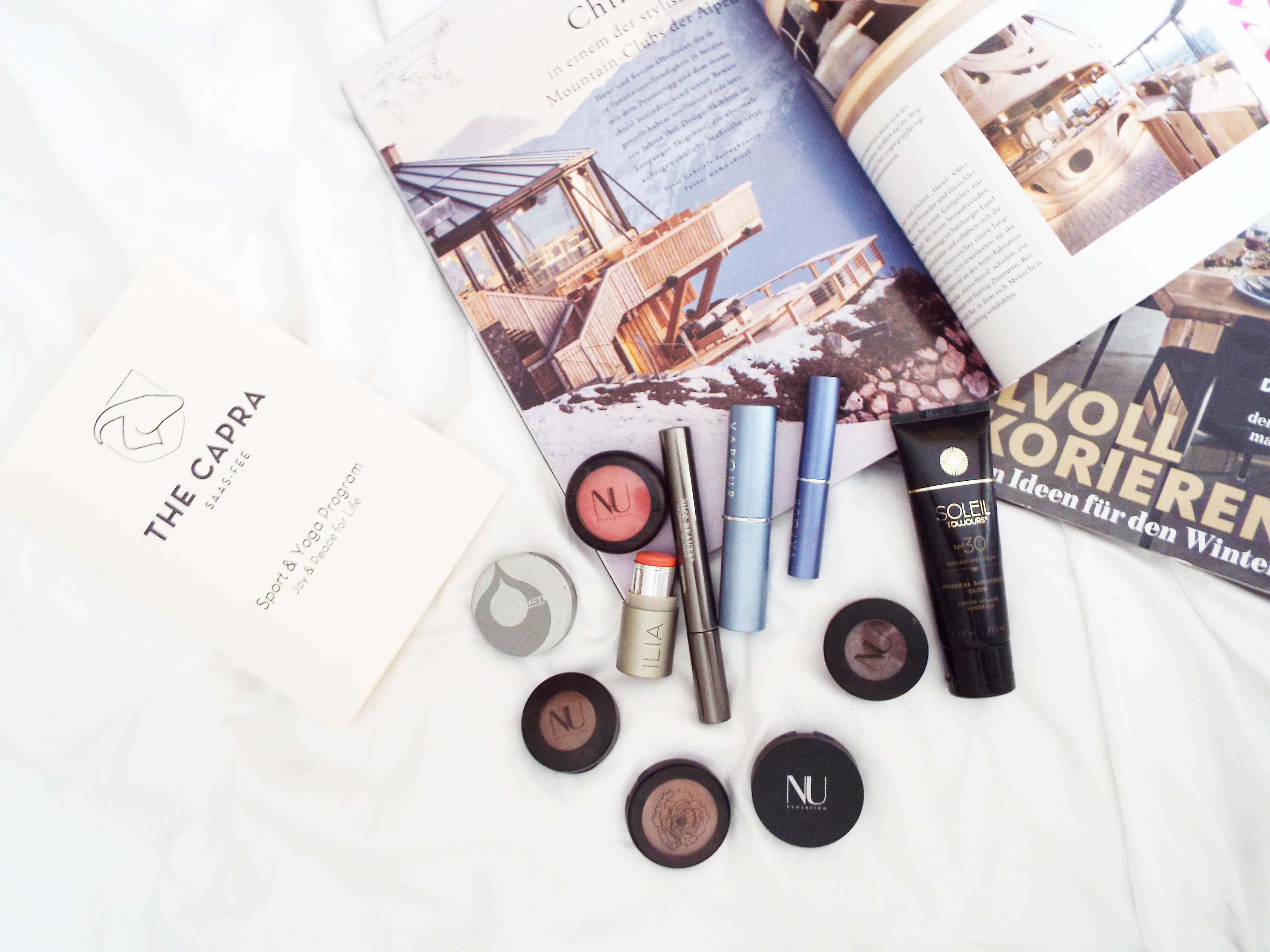 Luxury organic makeup products I brought along. Brands include: Fitglow Beauty, NU Evolution, Soleil Toujours, Vapour Beauty, Juice Beauty & ILIA.