Best Organic Matcha Powders in 2023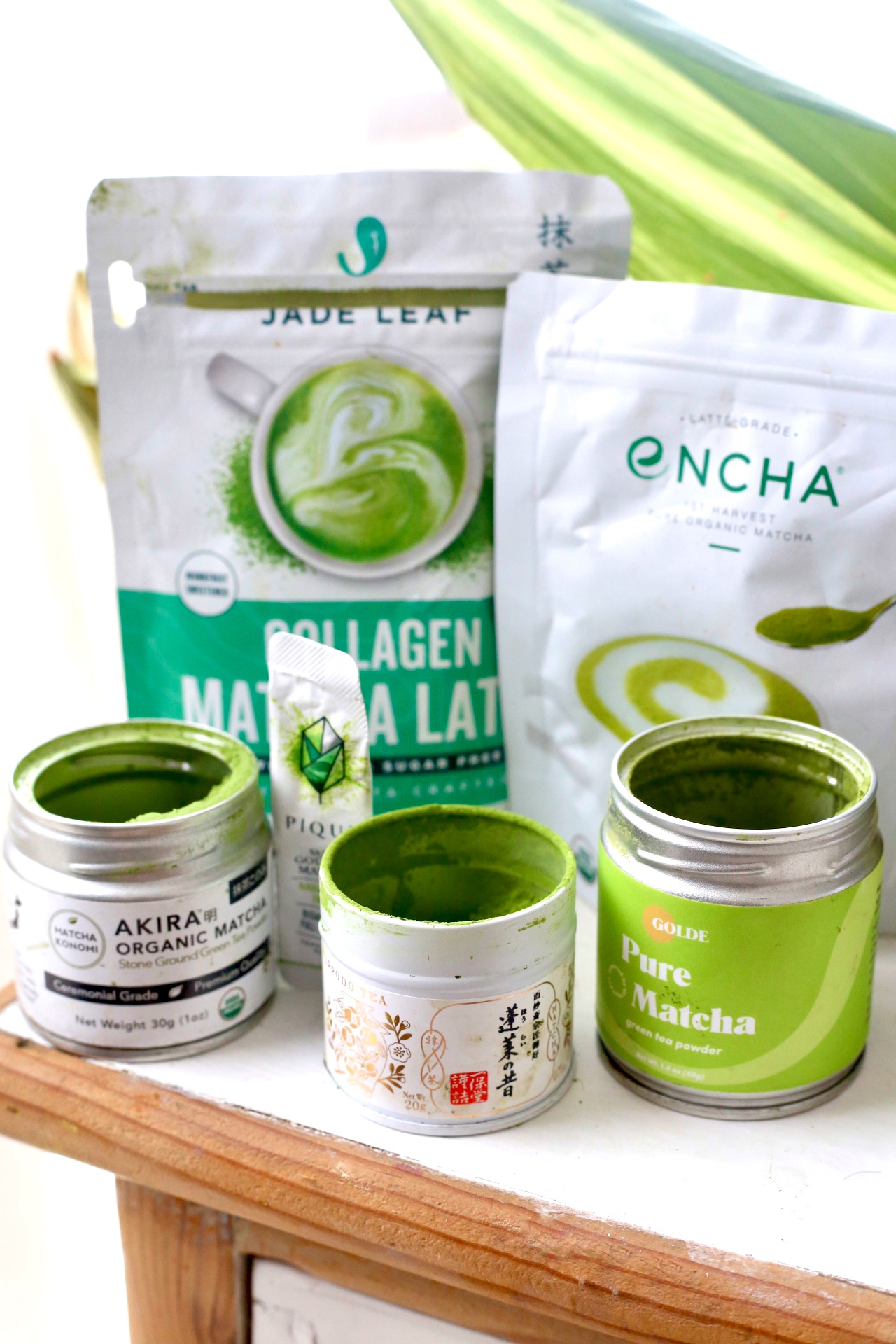 If you're a matcha addict like me, not a day goes by without drinking a matcha latte. Today I'm sharing my favorite matcha green tea powders I drink regularly. Often touted as the secret to why Japanese women never age, matcha tea offers numerous health and skin benefits that will have you wanting to drink it daily. Low in caffeine and high in antioxidants, Matcha contains up to 137 times more EGCG (catechin) than other green teas and is also rich in L-theanine. While you can find matcha lattes offered at every American coffee shop today, the ancient practice of drinking matcha tea goes back more than a thousand years ago. We're diving into all things matcha today, including matcha benefits, how to make matcha tea and which matcha brands are best.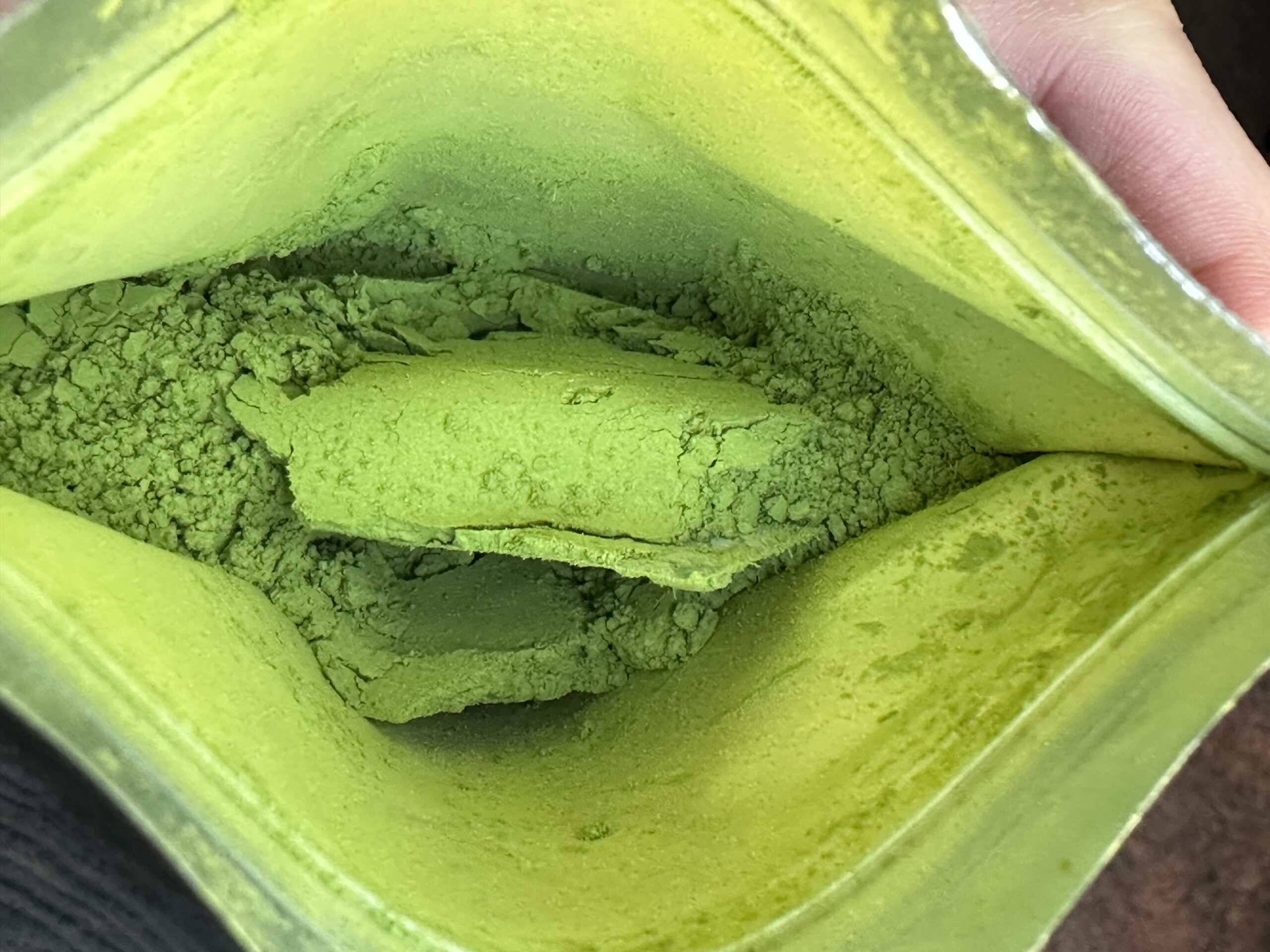 How to test the quality of your matcha
A simple test you can do to gauge the quality of your matcha is to do a swatch test. Yes, just like makeup! Simply take a bit of the matcha powder and swipe it across your arm or hand. If the color is vibrant, that's a sign the quality of the matcha is high. If it's dull, then it's not very high quality. It's interesting to test swatches of different matcha brands to compare the qualities.
About matcha
Matcha is a type of Japanese green tea that is made by grinding shade-cultivated tea leaves into a fine powder. Unlike regular green tea where you steep leaves in water, matcha is the powder made from ground-up tea leaves. Because you're consuming the whole leaf when you consume matcha, you're getting a higher concentration of nutrients (and benefits).
The origins of matcha can be traced all the way back to the Tang Dynasty in China in the 8th century. It was popularized after it was brought to Japan in the 1200s, and today, it is widely known as a Japanese tradition.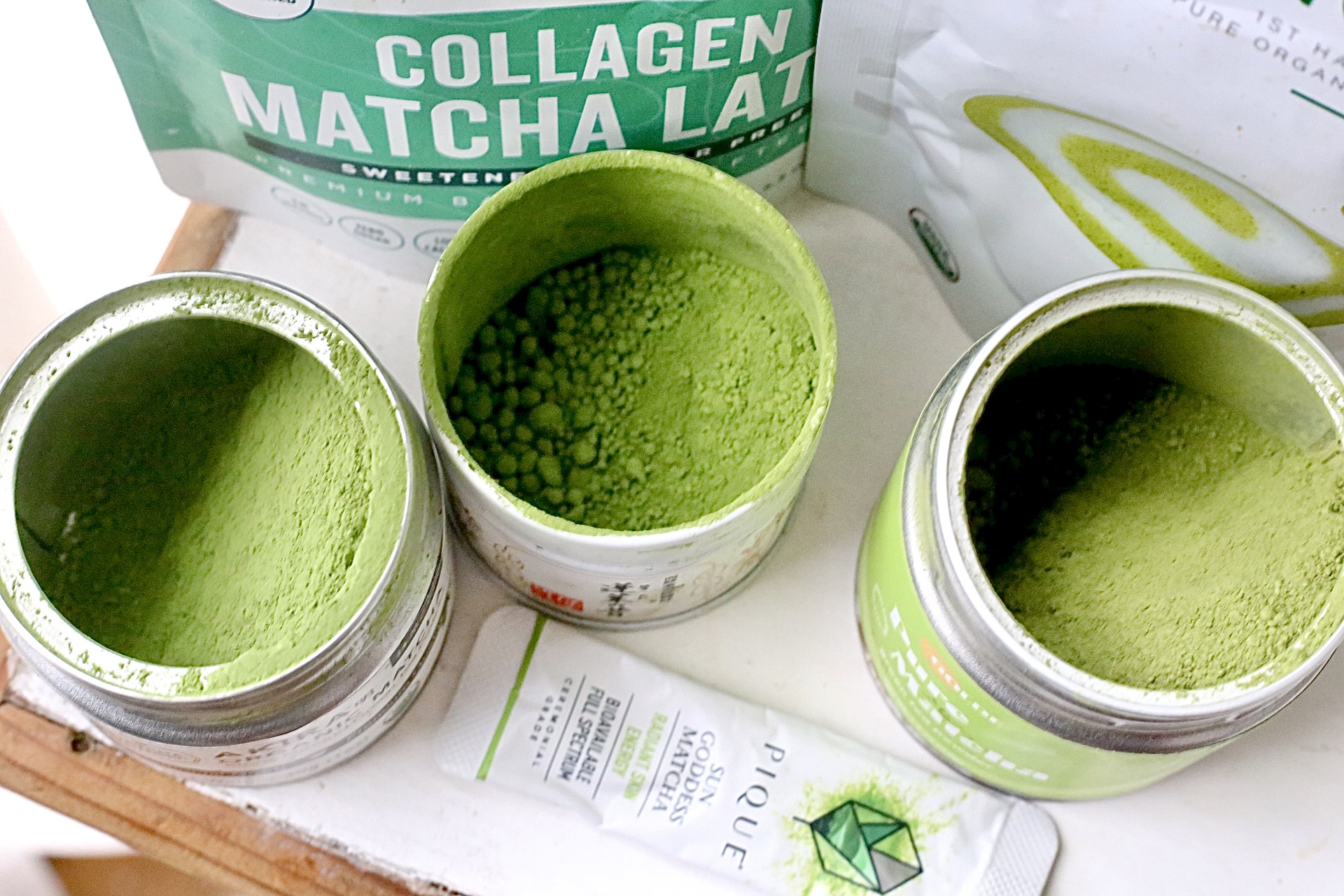 10 Matcha Tea Benefits
Provides protection against infection
Helps detoxify the body
Loaded with antioxidants
Can boost skin health
Known to possibly be cancer-fighting
Improves productivity and focus
Promotes healthier cholesterol levels
Reduces stress and anxiety
Can strengthen bones
Heps control Type 2 Diabetes
Matcha's health benefits have been extensively studied. Here are just a few findings:
In a 2017 study published in Food Research International, people who drank matcha specifically experienced a slight increase in attention and processing speed an hour later (likely from L-theanine, a polyphenol called epigallocatechin gallate (EGCG), and caffeine.
Older studies have linked the powerful antioxidant EGCG to cancer prevention and preventing colon cancer cell growth.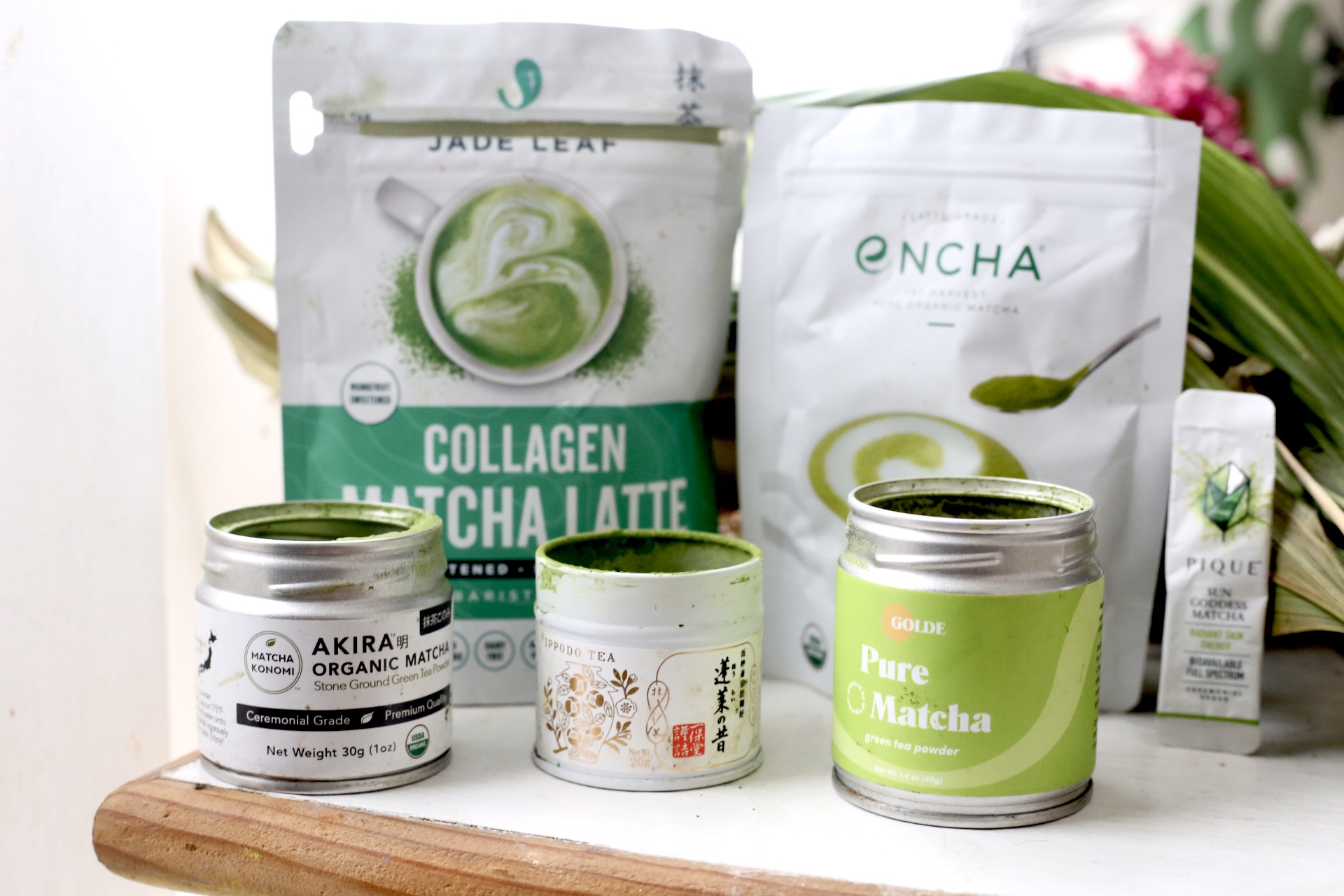 How to Make Matcha Tea
When preparing your matcha, sift the dry powder right before adding water. Sifted matcha is easier to whisk fully in a short time.

Whisk for seconds, not minutes. Whisking for very long can produce a bitter taste.

While not necessary, the classic bamboo whisk (chasen) made for whisking matcha has many fine tips that allows you to whisk up fragrant and well-mixed matcha drinks.

Enjoy it before the leaves separate from the water.
Advanced Matcha Tips
Find your favorite taste: Experiment when making matcha by trying different ratios of water to matcha and water temperatures.
Temperature affects flavor: Scalding hot water produces fragrance and sharpness. Cold water produces a misty, rich character with low foam. Comfortably hot water makes a balanced character.
Make it a latte: Add your favorite milk to matcha whisked with water. Adjust the ratios and experiment to find your favorite taste.
How Long Does Matcha Last
If unopened, Matcha should be consumed within 12 to 14 months. Once opened, matcha should be consumed within one to two months.

For the most authentic and highest quality matcha powder, my favorite organic matcha powder is made by Ippodo Tea. Located in the heart of Kyoto, Ippodo Tea has been providing the highest quality Japanese green tea for nearly 3 centuries. Ippodo, which means "preserve one" came from Prince Yamashina, who enjoyed Ippodo tea and wanted the shop to preserve one tradition: providing high quality tea.
Ippodo's tea is mainly grown in the hills between the Uji and Kizu River basins in Kyoto, Nara, and Shiga Prefectures that share a common climate and natural environment. This region is renowned for producing the highest grade of green tea in Japan, thanks largely to its mild misty climate, mineral-rich soil, and near-perfect balance of sunshine and rainfall.
Price: 20 servings for $52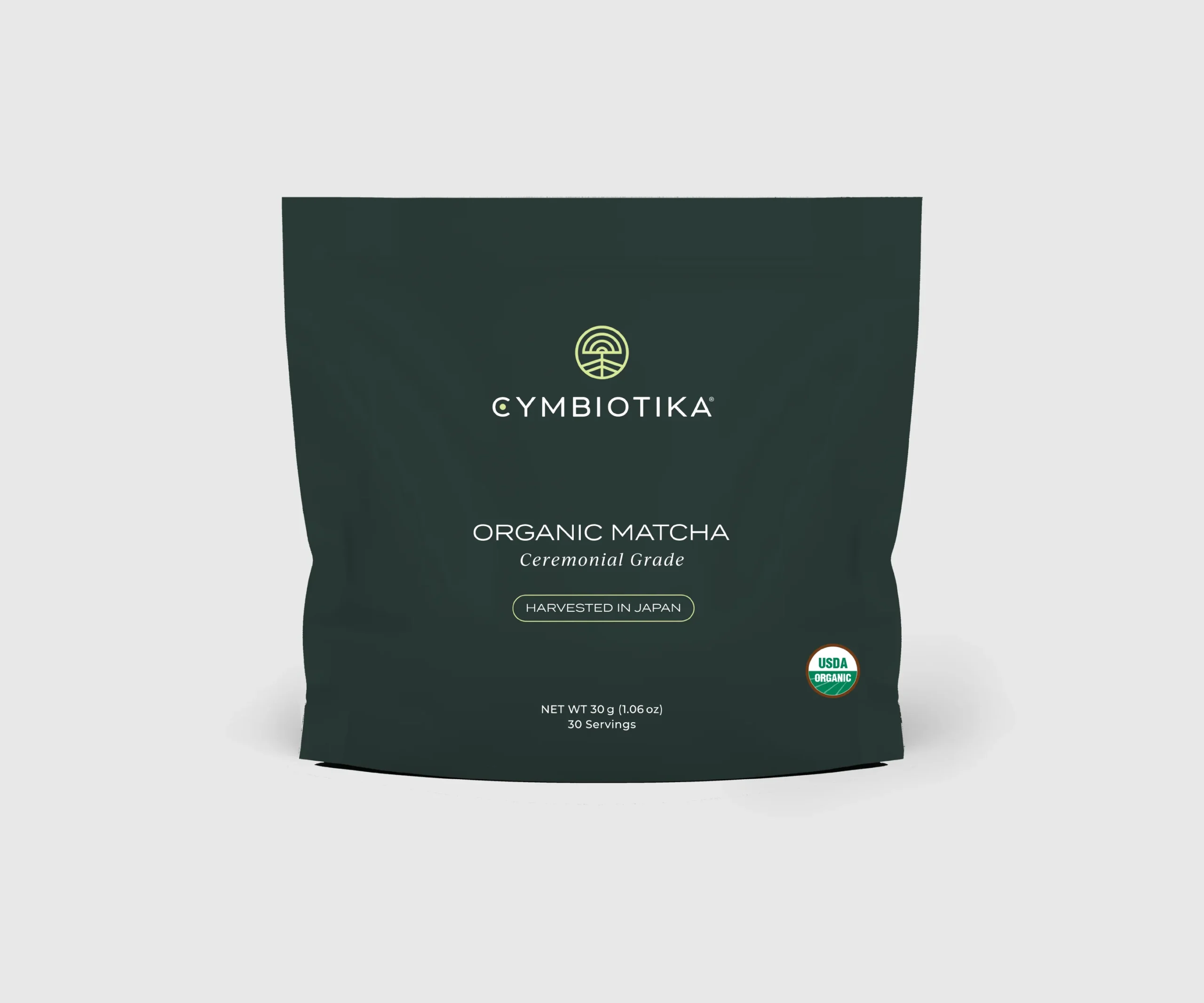 Sourced from small family farms in Uji and Kagoshima, Japan
Only uses the top of the green tea leaves from the first harvest of each year
Price: $44 for 30 servings
SAVE: Discount  code OBL saves 15%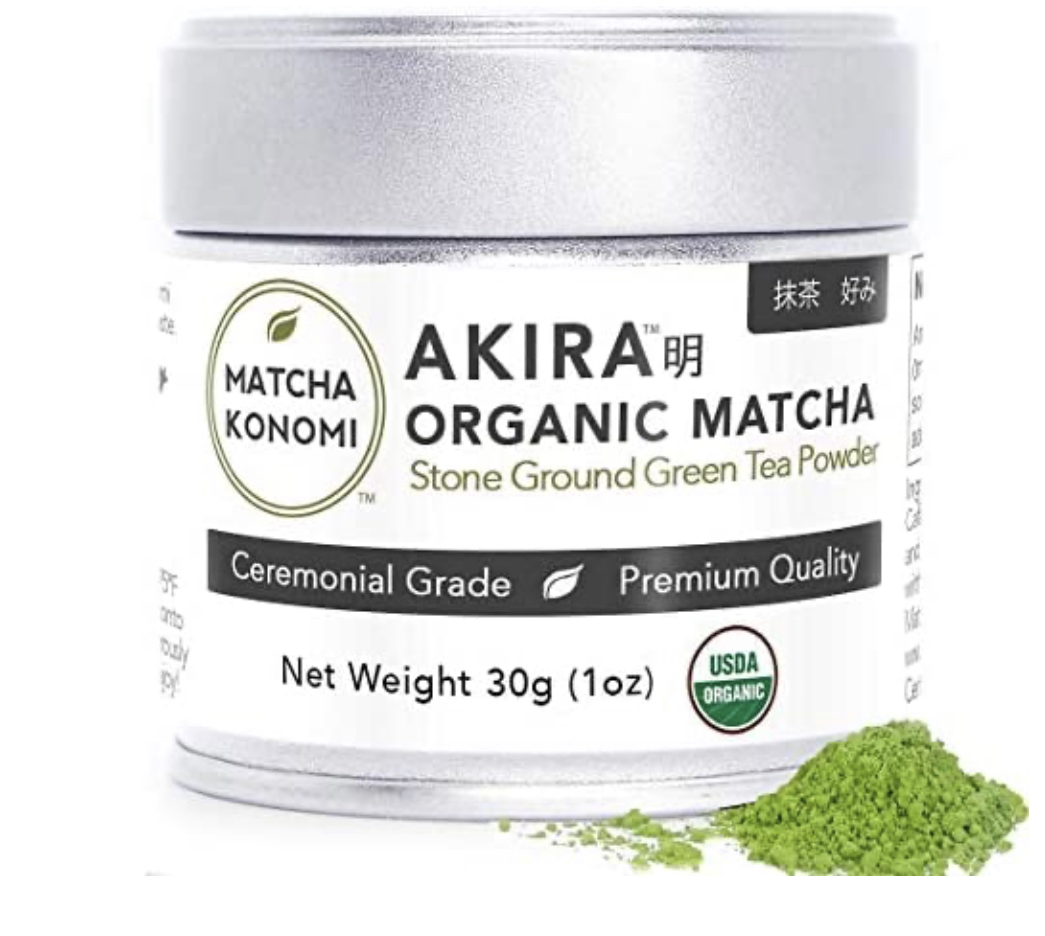 From Uji, Kyoto

tea leaves are shade grown for at least three weeks, first harvest and slowly stone ground.

100% Organic (USDA & JAS Certified)

made exclusively from first harvest leaves
only uses the most delicate and youngest tea leaves from the top of the tea plant.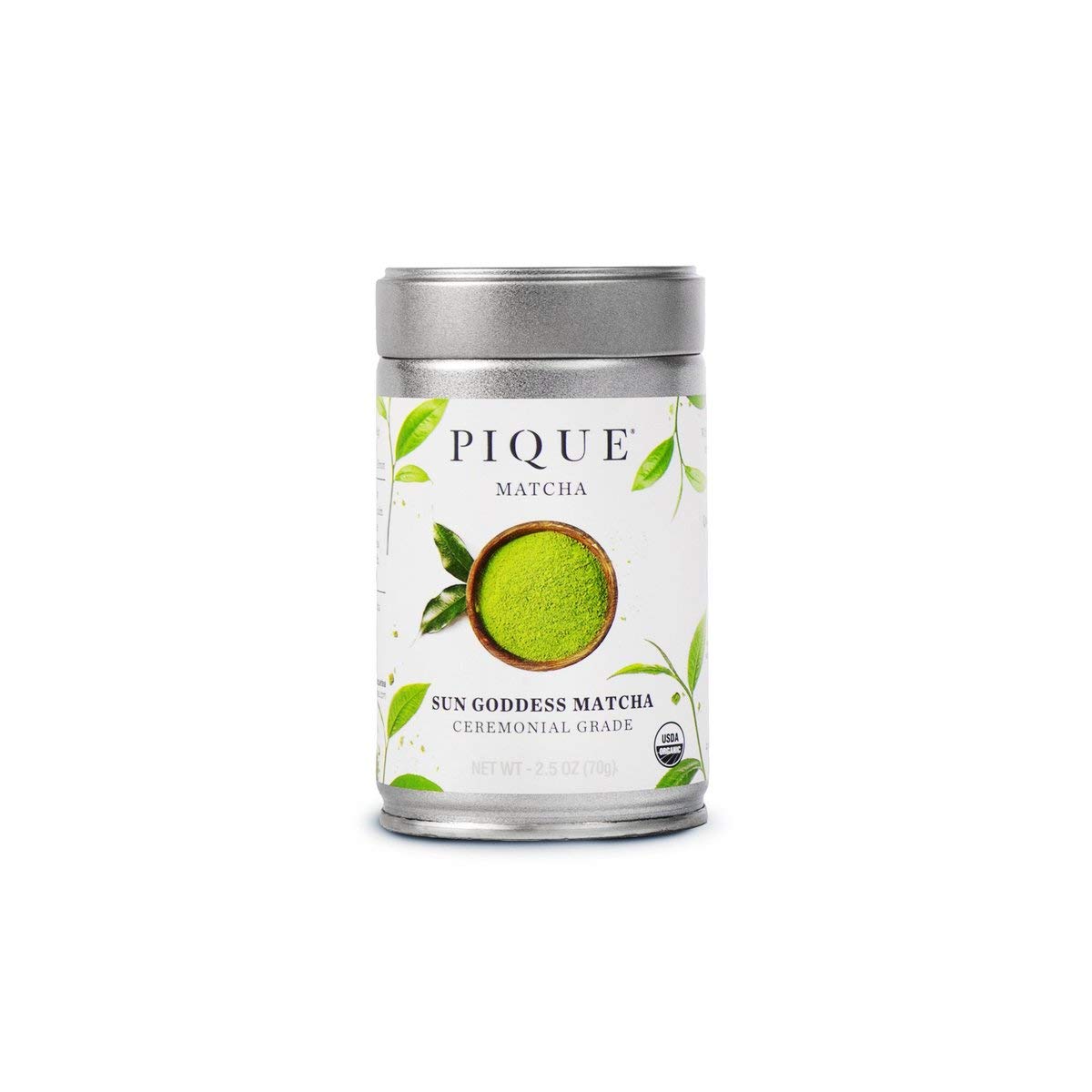 Pique Tea Sun Goddess Matcha is one of the highest quality matchas I've experienced and it's wildly convenient being able to dissolve it in cold water. Sun Goddess Matcha dissolves seamlessly in both cold and hot water and the taste is so pure without strong bitterness.
Organic
Ceremonial-grade
Made by third generation teamasters, using 130-year-old techniques.
Sourced from Kagoshima, situated in a lush valley at the southernmost tip of the Japanese archipelago – the furthest distance from environmental toxins
The matcha trees are cultivated with 35% longer shading periods to maximize phytonutrient potential
Quadruple Toxin-Screened for pesticides, heavy metals, toxic mold, and radioactive isotopes.
Price: 28 packets for $58 (discount code OBL saves 10% at Pique)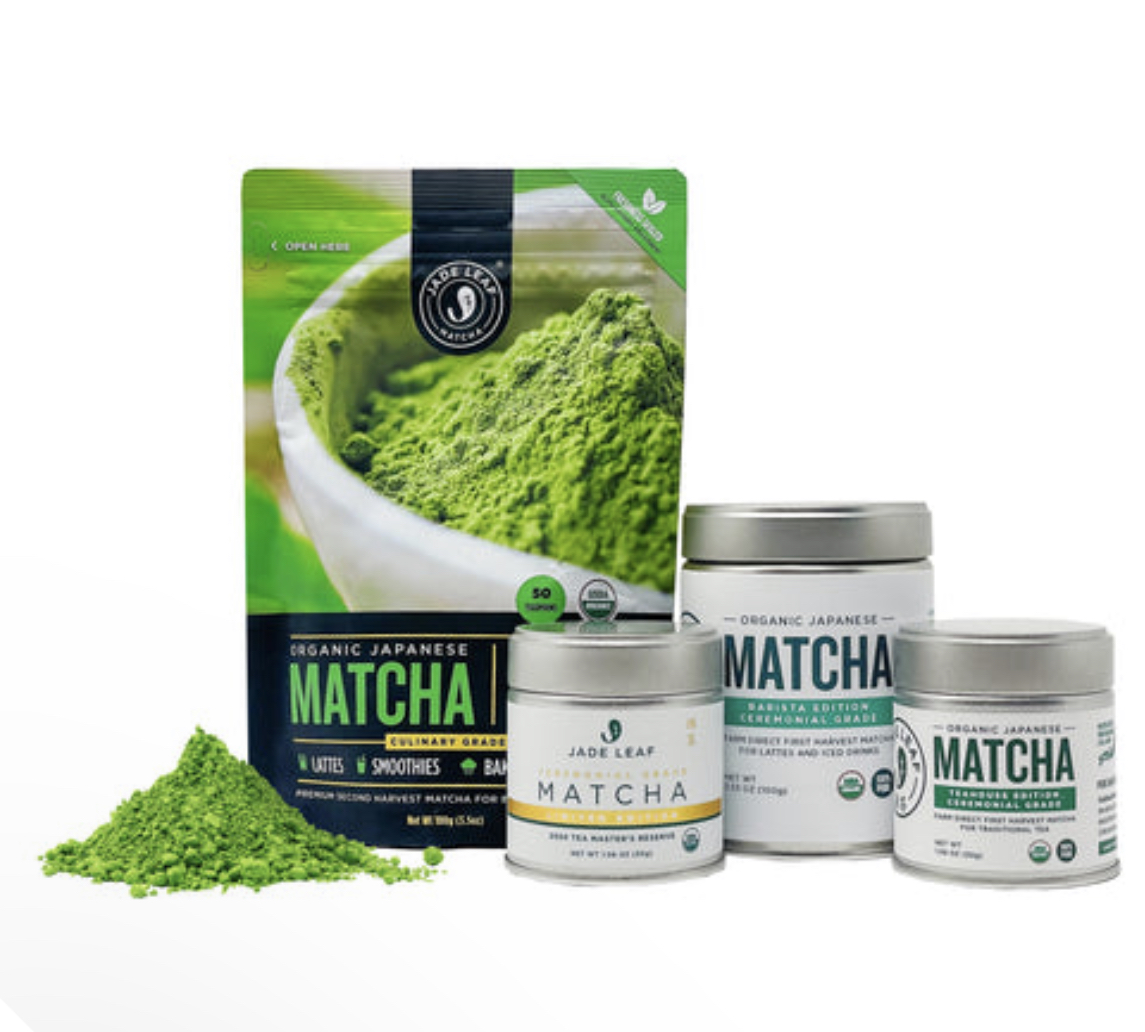 100% USDQ certified organic matcha
From Family-owned partner farms in the Uji and Kagoshima regions
Produced by the Kizuna Tea Collective, a thriving network of family-run tea farms across Japan's premiere growing regions, who have been cultivating high quality matcha and supplying Japan's domestic market since 1858.
Offers a wide variety of matcha products including: culinary grade, ceremonial grade, collagen-mixed, latte mix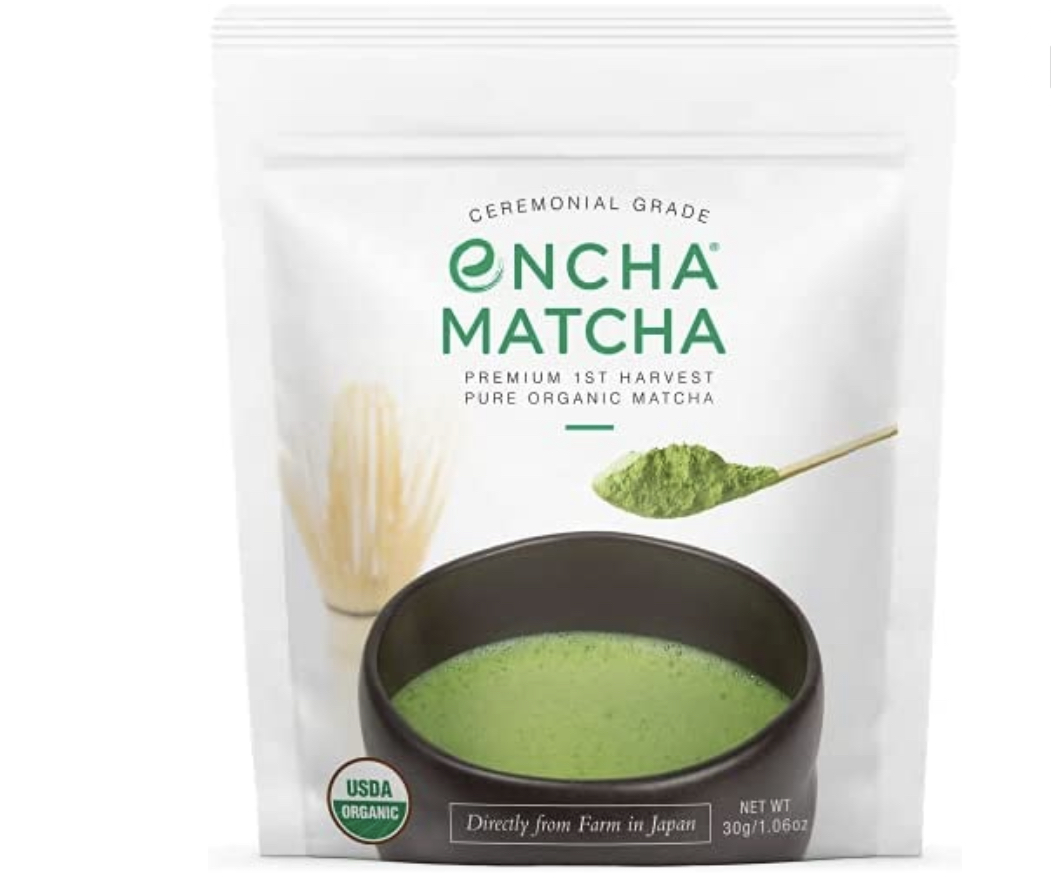 All Encha matcha tea is USDA certified organic
Comes from two farms, located in the hills of Uji, Japan
All matcha powder is shade grown and stone ground, for optimum flavor and health benefits.
Ground from the most tender matcha leaves, plucked each spring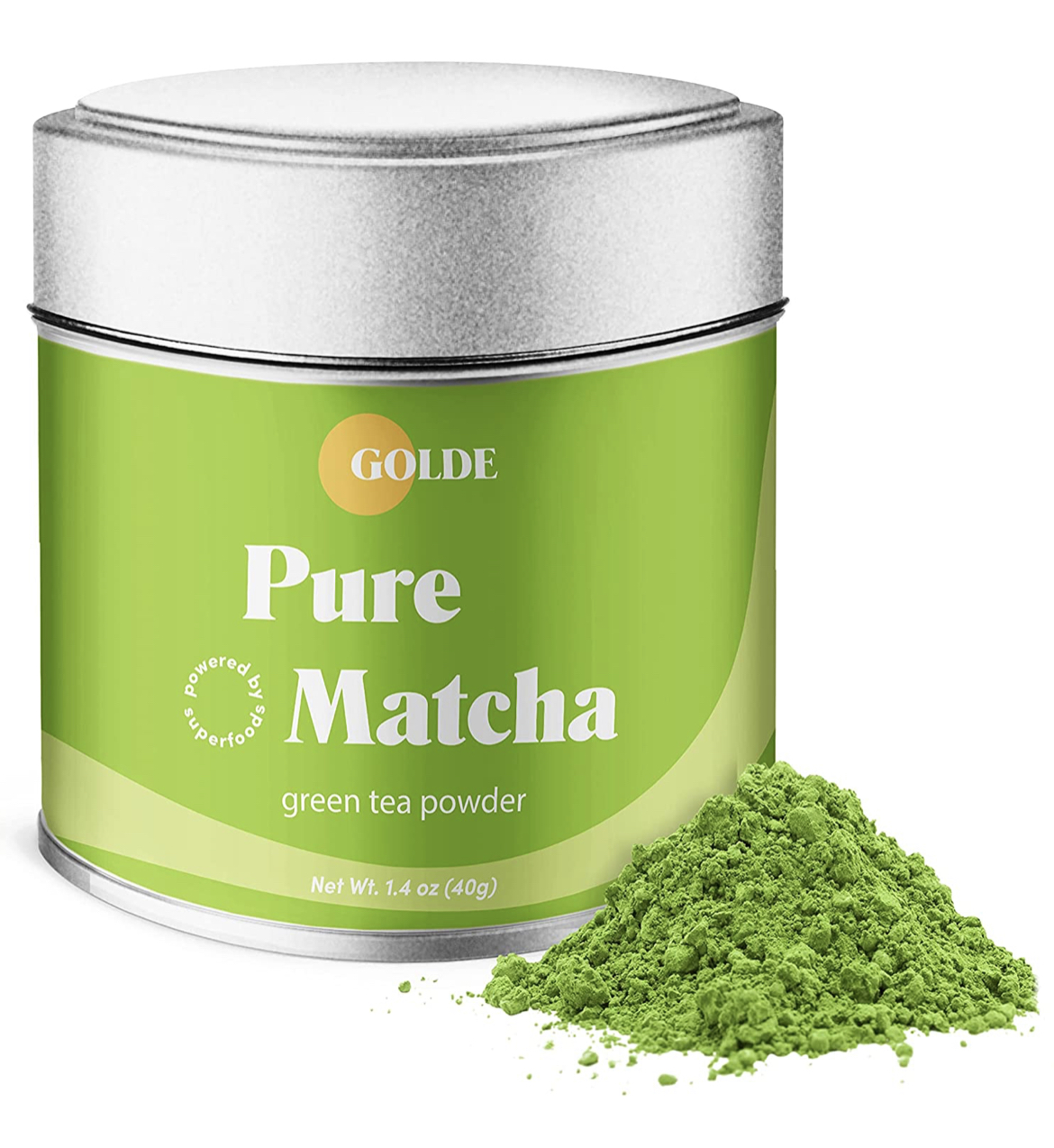 Made with 100% pure, shade-grown green tea leaves from Uji, Japan
Certified Organic