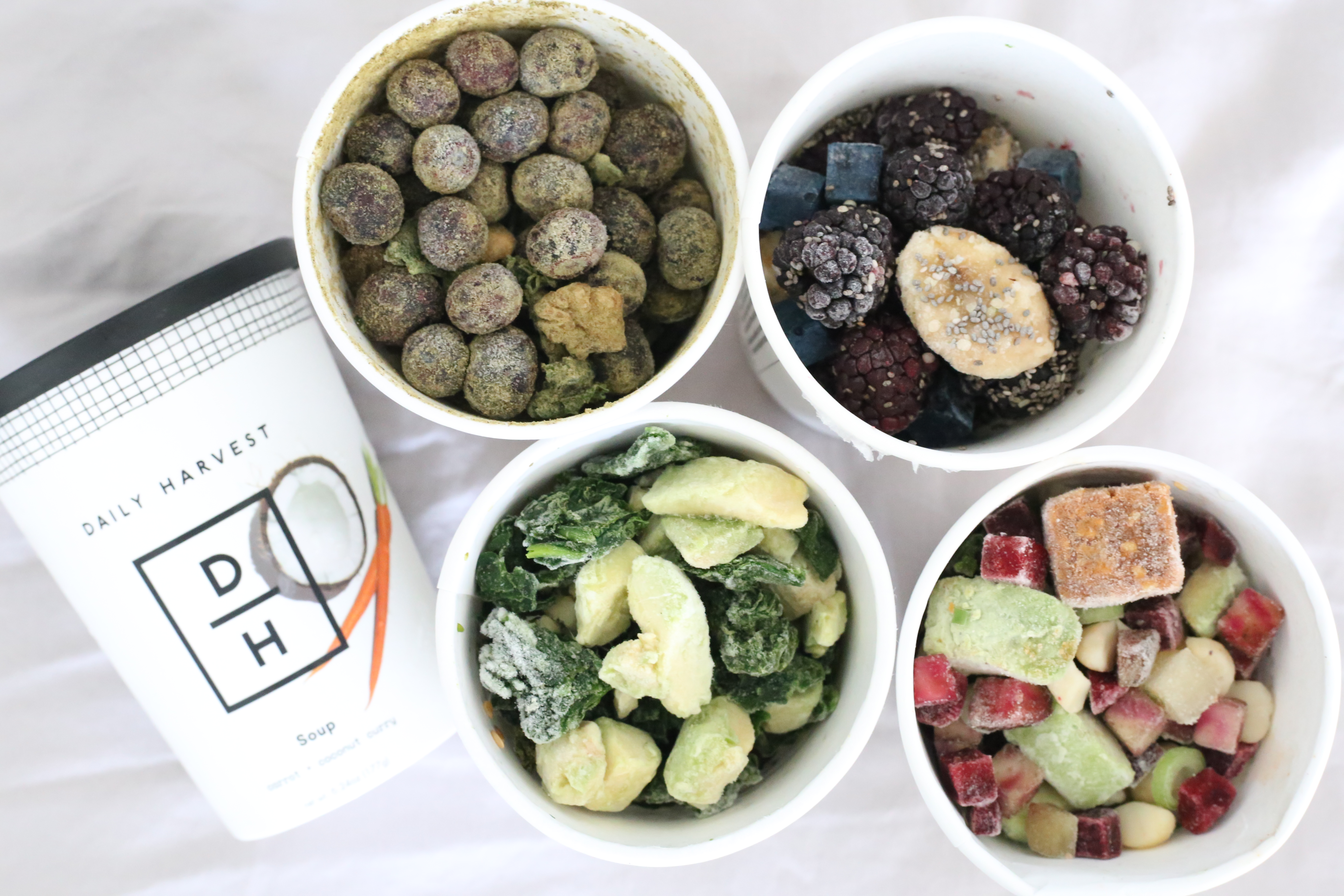 I'm so excited I got to try Daily Harvest and share them with you, including a coupon code! Their concept is refreshingly simple:
Nourishing fruits and vegetables frozen within hours of harvest to lock in the nourishing goodness of peak season ripeness. For instance, Blueberries have 200% more vitamin C when frozen vs fresh after 3 days and Cauliflower has 50% more antioxidants frozen vs fresh after 3 days.
Pre-made and pre-chopped frozen recipes delivered to your doorstep. It's so convenient not having to shop for the individual ingredients, chop all the fruit and veggies and clean up the mess. All you have to do is add your milk base and throw it into a blender.
A wide variety of OPTIONS: Smoothie, Soups, Harvest Bowls, Lattes, Oat Bowls & Chia Bowls
FLEXIBLE subscription based service that can be paused for any period of time you wish
ORGANIC ingredients!
Affiliate code OBL gives 3 bowls free (roughly a 35% discount on your order). DAILY HARVEST WEBSITE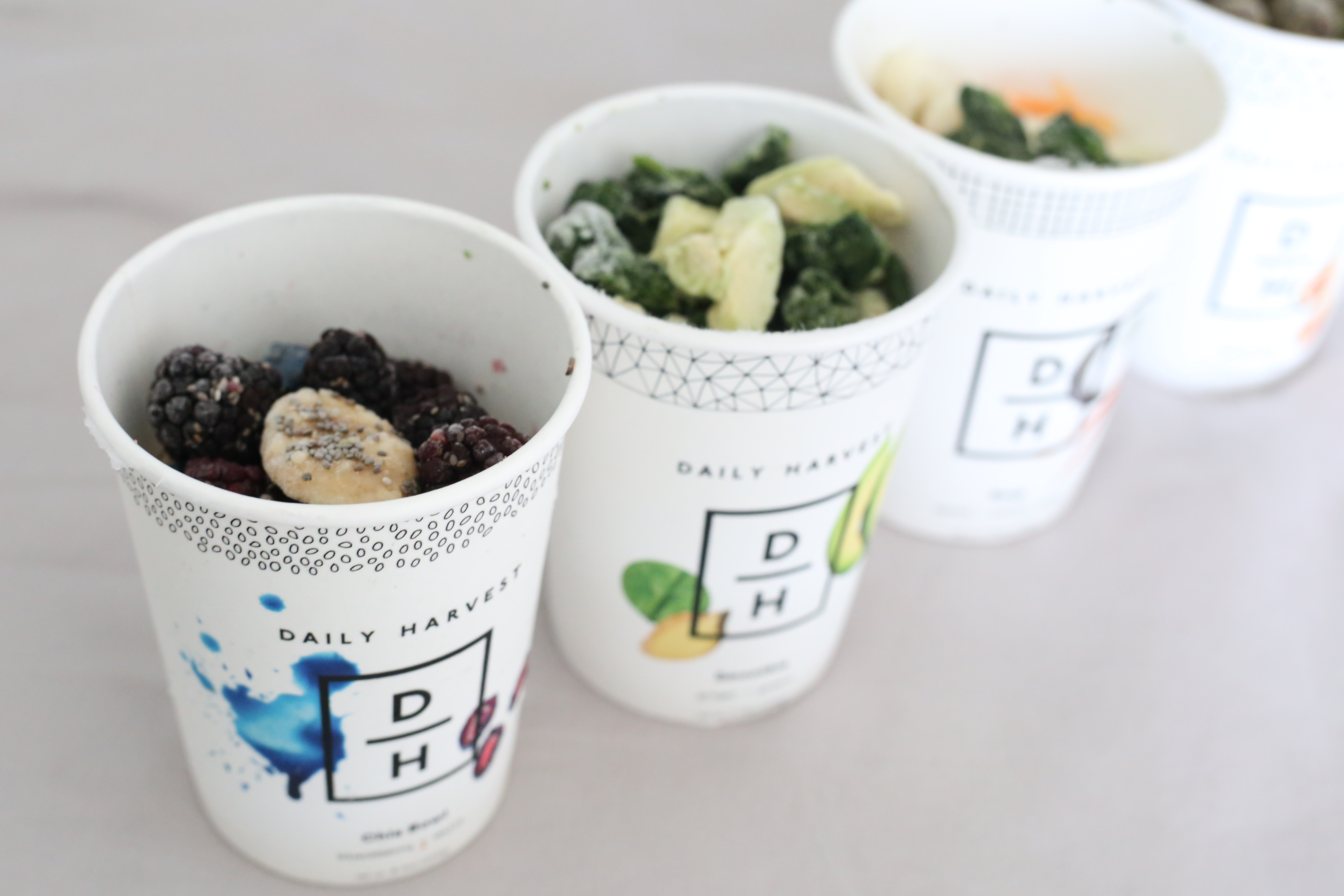 They have an endless number of options and varieties and you can actually filter according to your "Likes & Dislikes," "Key Benefits", or "Dietary Needs." I selected my cups based on Anti-Inflammatory benefits, which produced 30 results, and received the below 6 to test out:
Blueberry+Hemp
Dragonfruit+Lychee
Ginger+Greens
Carrot+Coconut Soup
Blueberry Majik Chia Bowl
Beet+Avocado Poke
Dragonfruit + Lychee Cup
I loved the ingredients in this cup since I don't eat too much dragonfruit or lychee. I did find it to be a bit bland on the taste but my boyfriend loved it. If you find it isn't as sweet as you'd like you can add an all natural sweetener to it!
Ingredients:
organic strawberries, organic lychee, organic peaches (ascorbic acid and citric acid added to prevent oxidation), organic pineapple, organic bananas, organic dragon fruit (pitaya), organic golden flax seed, red beets, hemp seed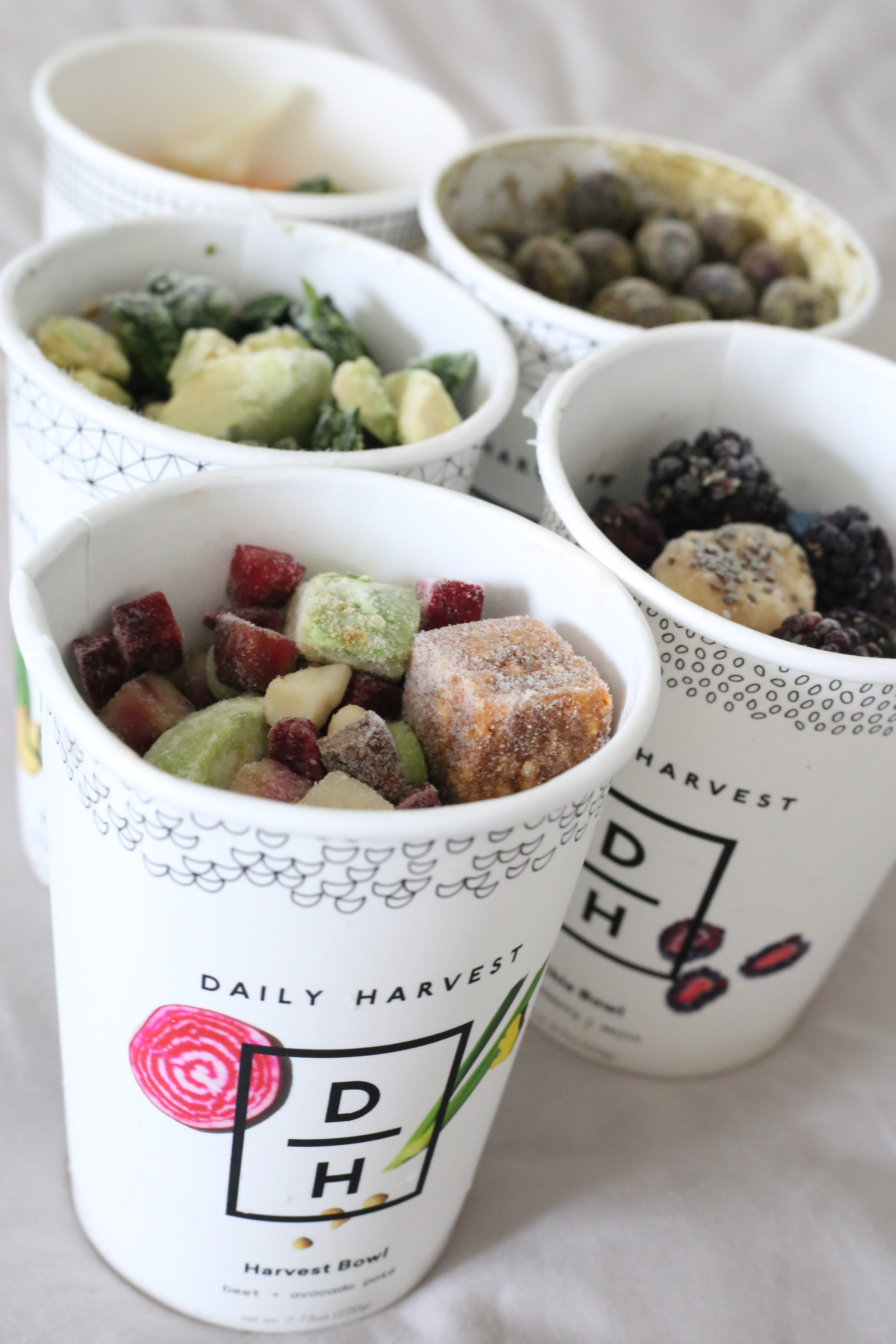 Carrot Coconut Soup
I added some water to a microwavable bowl and poured the frozen ingredients in. Then I microwaved for 3 minutes and stirred it as I waited for it to cool down. It's a super flavorful Indian soup, and very light, so don't expect that incredibly rich curry soups you have at Indian restaurants. The veggie ingredients tasted extremely fresh!
Ingredients:
organic carrots, organic coconut milk (organic coconut, water), organic tomato paste (organic tomato paste, citric acid), organic spinach, organic cauliflower, organic green bell peppers, organic red bell peppers, ginger, himalayan pink sea salt, organic madras curry blend (organic turmeric, organic coriander, organic cumin, organic fenugreek, organic mustard seed, organic black pepper, organic ginger, organic cinnamon, organic chili pepper, organic allspice), organic cilantro, garlic, green onions, organic peppercorns, galangal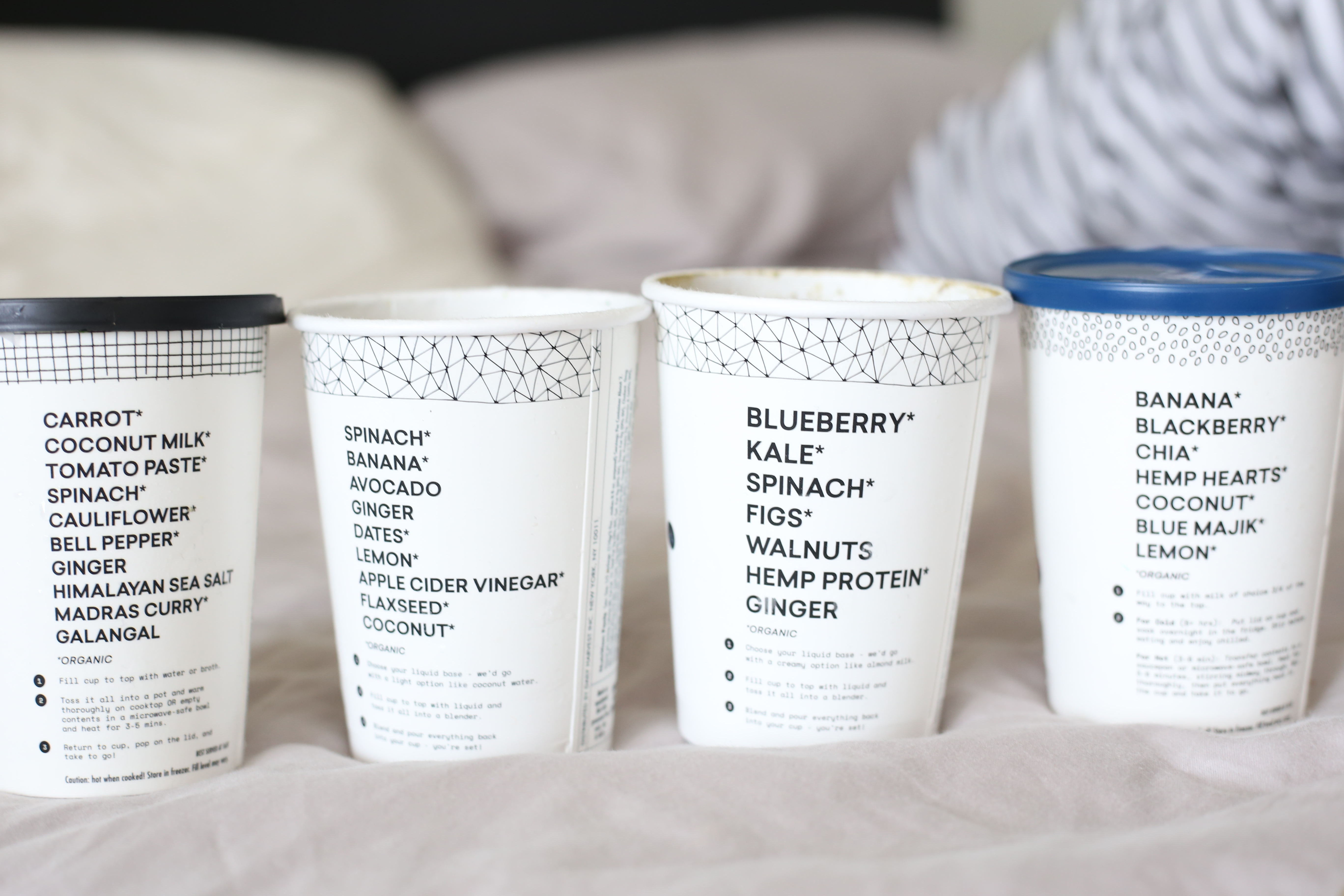 This works as a subscription based service and you can choose from the below 4 options:
Weekly: 9 cups per week
Weekly: 12 cups per week
Weekly: 24 cups per week
Monthly: 24 cups per months
The important thing to note is that you can pause your subscription for any period of time you wish. So if you feel like Bimonthly deliveries are more your jam then you can manually tailor the deliveries to fit your needs.