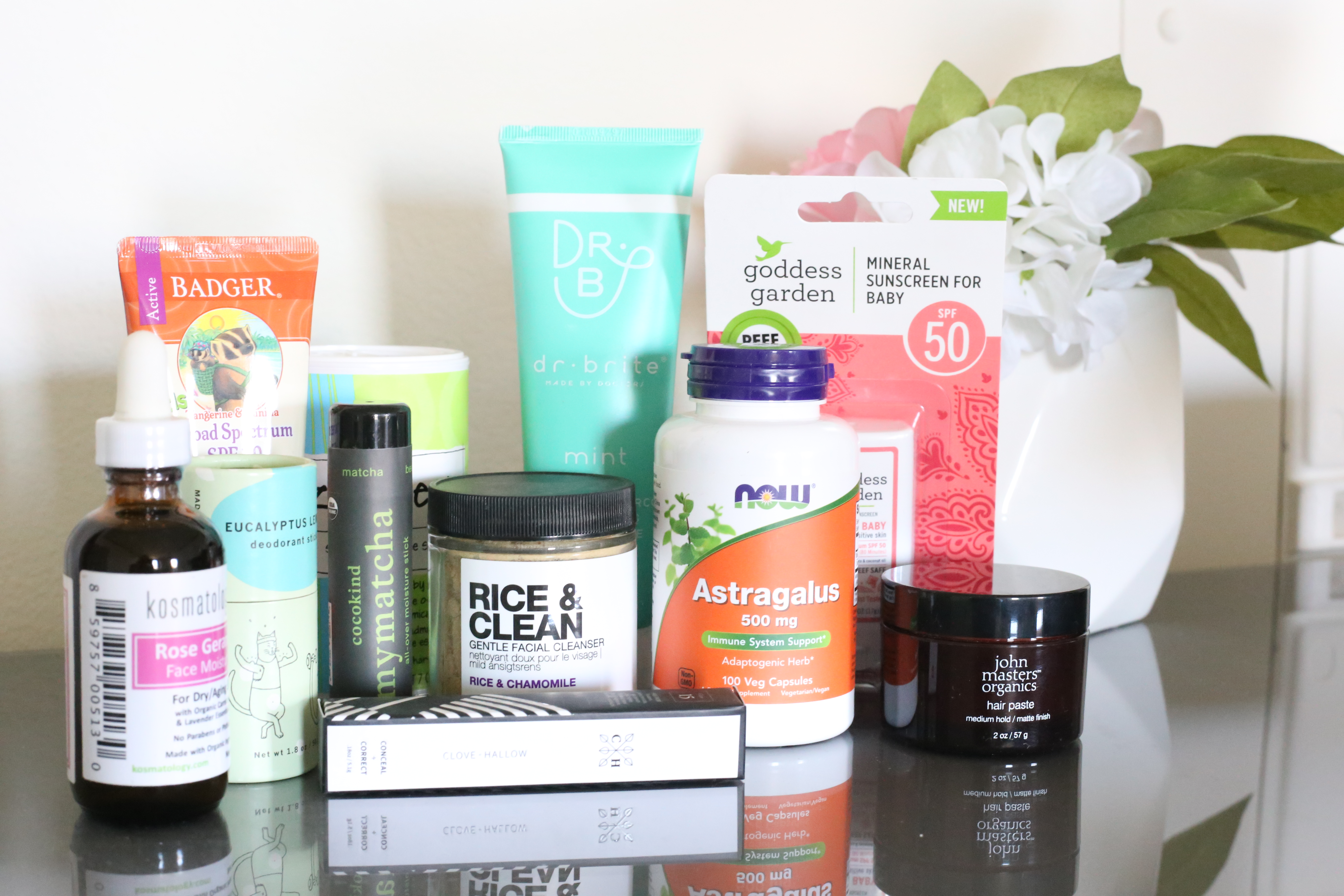 This post was sponsored by LuckyVitamin. All thoughts are my own
a b o u t  l u c k y  v i t a m i n
LuckyVitamin is a family-owned online health products store dedicated to helping people lead healthier lives through a vast array of 35,000+ products, a team of health experts and strong company values. This hugely successful corporation offers brands that believe in fair trade initiatives and helping to develop better trading conditions in developing countries by promoting sustainability and gives back to local communities and charitable organizations.
Their main categories are natural & organic, vitamins, supplements, pet, baby, household, personal care/beauty, foods, gluten free, paleo, keto and more. I found that they carry a TON of natural & organic brands including:
-Badger Balm
-Cocokind
-Goddess Garden
-Dr. Hauschka
-Herbivore Botanicals
-John Masters Organics
-Meow Meow Tweet
-S.W. Basics
-Yarok
-Clove and Hallow
-Indigo Wild
-Derma E
-Plant Apothecary
-ACURE
I personally ordered items to get a feel for how the site is and I noticed that:
– Face oils were 20% off
– They have a "Clearance" section that had over 1000 products in the beauty category.
-Shipping took about a week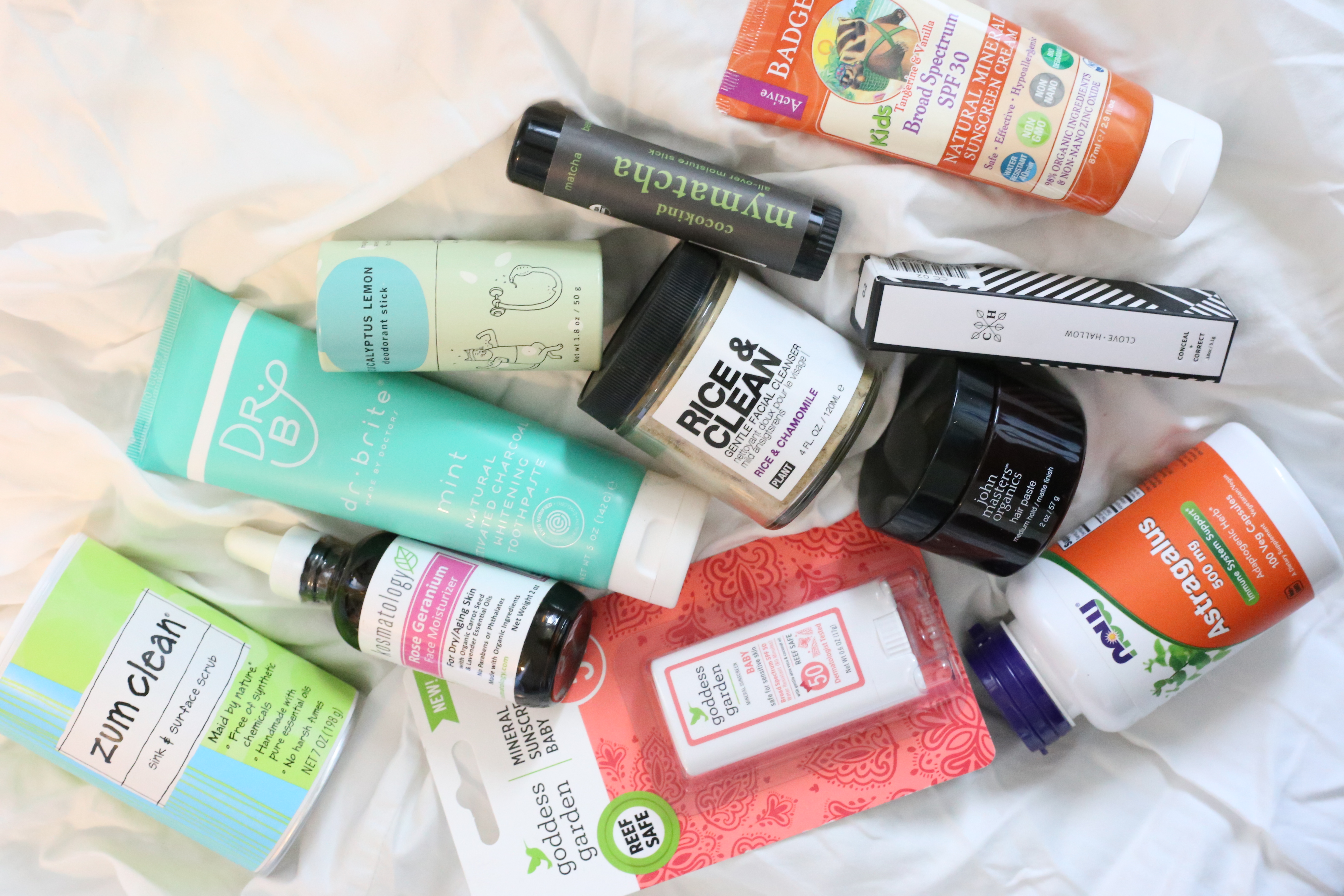 m e m b e r s h i p  b e n e f i t s
They recently launched LuckyVitamin+ an annual membership program that comes out to about $4 per month ($49.95 per year).
LV+ Member benefits include:
Stackable 10% Savings on Everything
They have monthly sales, flash sales and buy-1-get-1 free deals going on all the time (a couple that they have going on now are spring cleaning sale and 20% off Derma E products) so you can save even more by adding this combinable discount. If there's certain vitamins and food items that you need on an ongoing basis then you can autoship them (a feature available to all customers) and save 5-10% making your savings 15-20% at the bare minimum automatically.
Free Shipping on Orders $25+
Regular customers get free shipping on orders of $49 but LV+ members only need to order a minimum of $25.
Personal Certified Wellness Consultant
This is my favorite part about the membership. If you want to take charge of your health or become more knowledgeable this is a really interesting feature to take advantage of. After logging in to my account I went to my Membership and clicked on "Schedule a Call" and was able to schedule for any time that I wanted and got an immediate confirmation with whom I'd be speaking with.
The box will say,
"Wellness Consultants
All LV+ Members have the option to get 1:1 access to a personal Wellness Consultant. Your Wellness Consultant will provide professional product and lifestyle advice, personalized outreach and checkpoints tailored to your wellness goals, plus fast and expert service on orders with follow up care."
I spoke with Matthew and he was very knowledgeable about my health-related questions and sent me a follow up email with information and links to products. He said to email or call anytime I had questions and I felt like he genuinely loved advising and assisting.
Benefits of the wellness consultant include:
-A Personal point of contact
-Professional product guidance and advice on orders from a Nutritionist
-Fast response time for email questions about products and orders
-Expert customer service and follow up care
-Direct phone support with less waiting time than Customer Service
Exclusive LV+ Samples and Gifts
LV+ Community Forum and Members Only Content
Check out LV+ here.