Ojai Energetics Review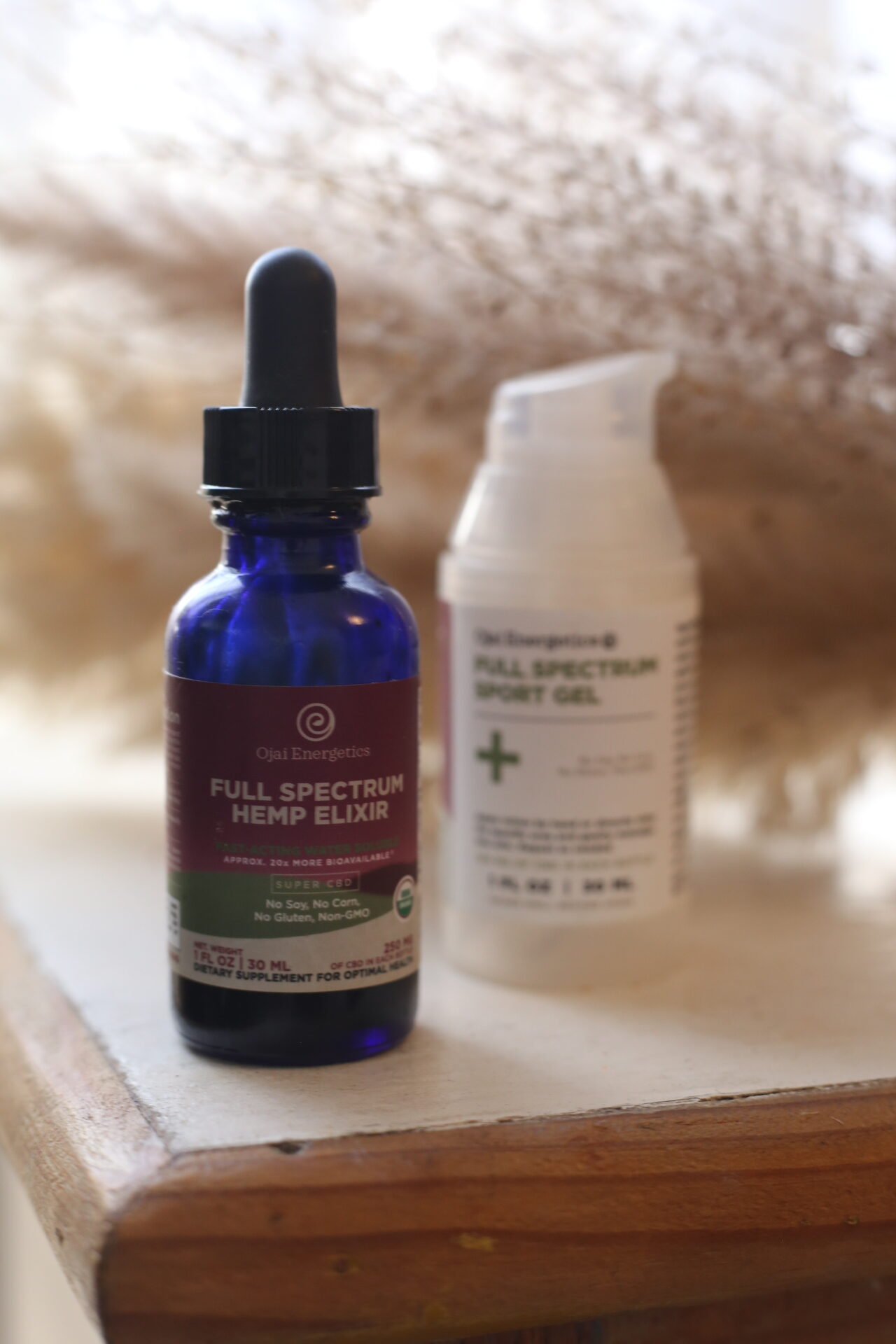 I am no stranger to CBD and have tried many a supplement brand for the blog, but Ojai Energetics is the first that has co-created a product with an OG green beauty brand that I know is highly scrupulous. I already knew Ojai had to be good for this very picky brand to partner up with them. Here's how Ojai Energetics sets themselves apart:
most bioavailable CBD on the market – over 20x more absorbable than most CBD
patent protected colloidal technology (not liposomal) Over 99% of Ojai CBD gets where it needs to go because of a patented colloidal technology
FDA-inspected manufacturing
ethics-driven public benefit corporation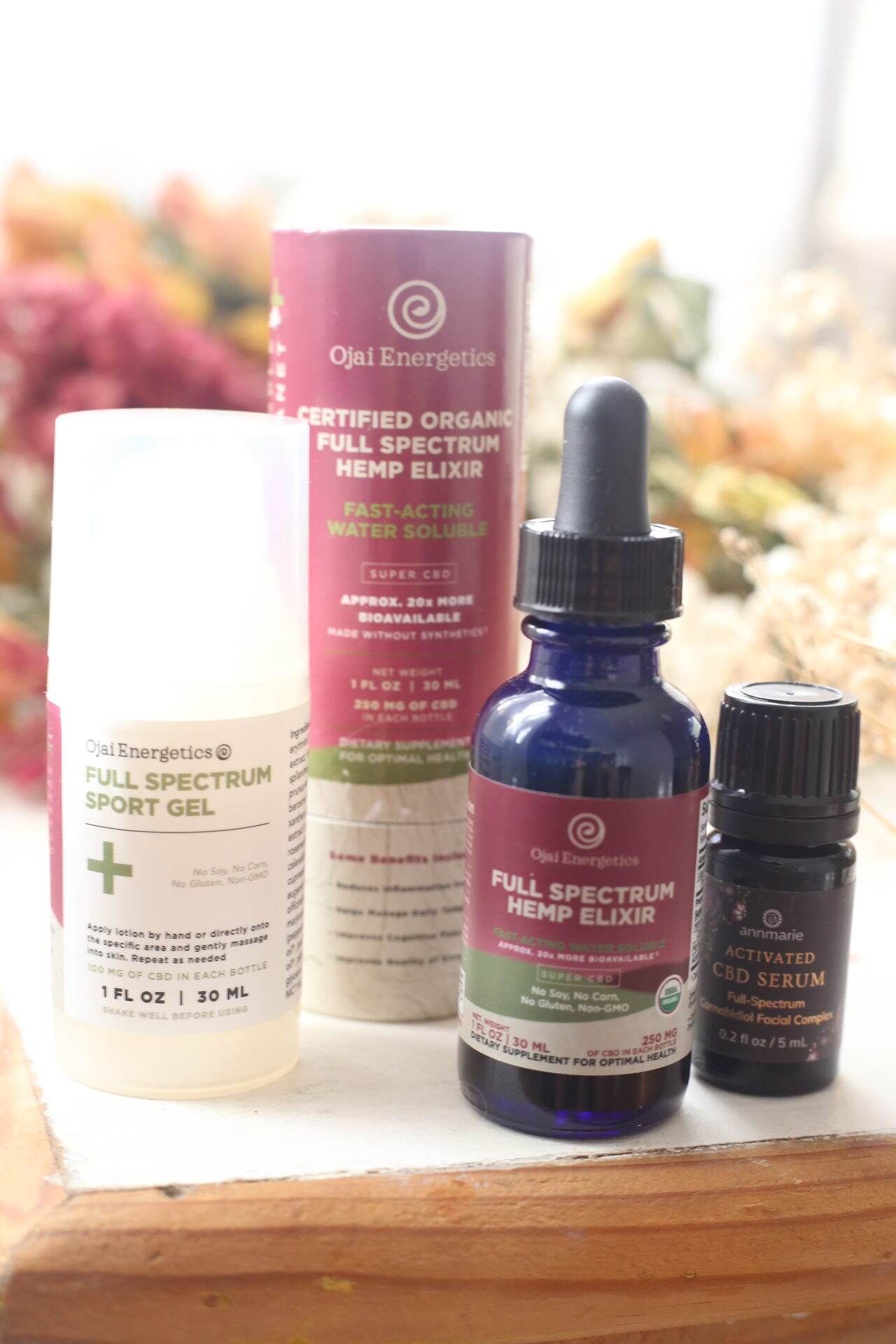 Ojai Energetics Founder
In Ojai, California,Will Kleidon, a passionate environmentalist with a profound respect for nature's healing power, had spent years studying superfoods and alternative medicine. But it was the profound healing properties of cannabidiol (CBD) that truly captivated him. He was astounded at how this non-psychoactive compound could improve people's wellness and vitality in countless ways, and yet, it remained largely untapped due to regulatory hurdles and public misconceptions.
Determined to unveil the wonders of CBD to the world, Will founded Ojai Energetics in 2014. He set out to develop CBD products that were not only powerful and quick-acting, but also organic, ethical, and sustainably produced. Relying on nanotechnology to create water-soluble CBD formulas, Ojai Energetics successfully transformed an oil-based compound into a truly 'body-friendly' product.
Overcoming the industry's challenges with innovative solutions, Ojai Energetics quickly rose to become a pioneer in the wellness field, delivering nature's healing power to millions worldwide, while always remaining true to its core values of sustainability and wellness, honoring the environment and their customer's well-being.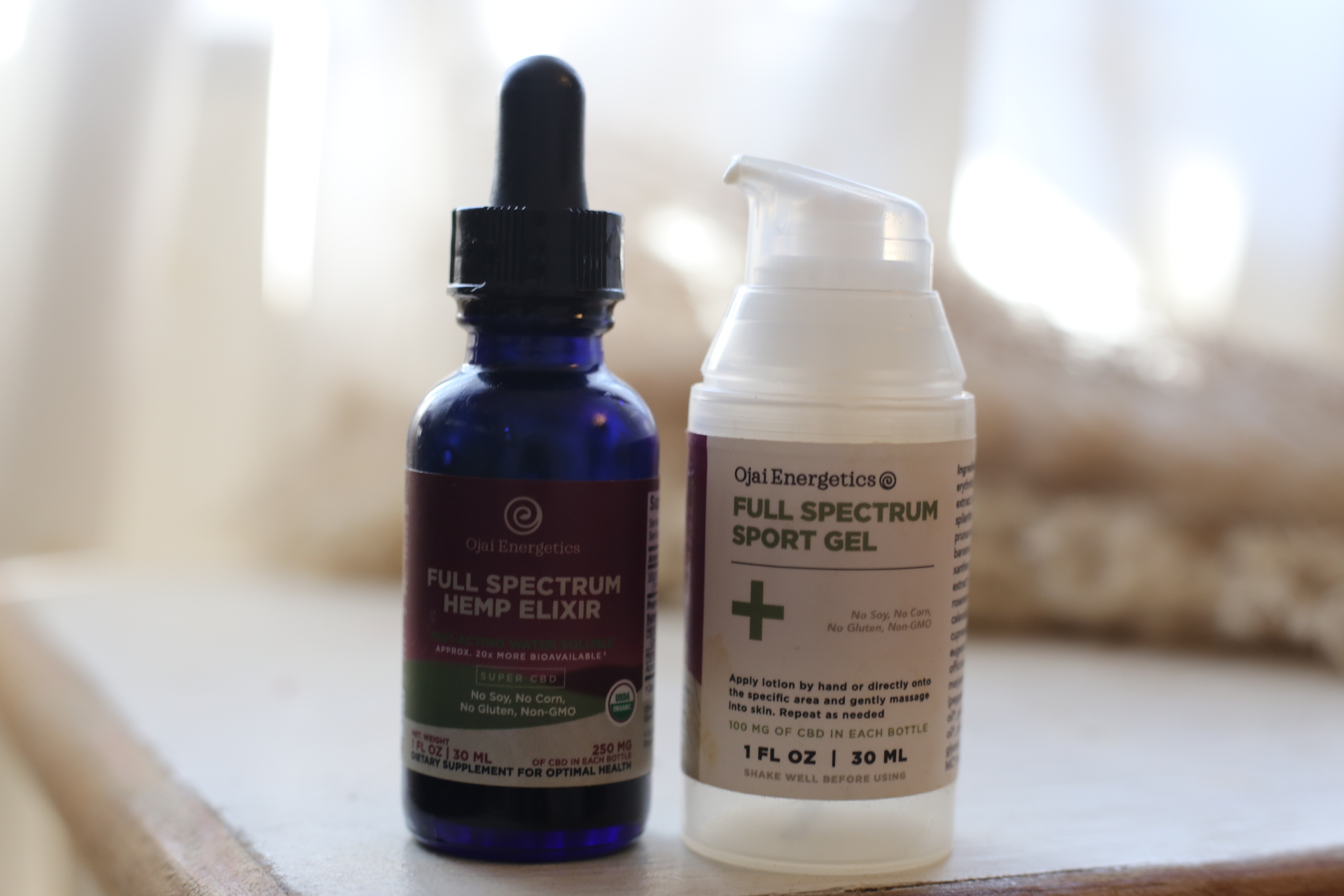 Colloidal Technology for the Most Bioavailable CBD
Regular CBD oil is not absorbed well by the body and with many CBD brands you run the risk of buying products that are:
made with harsh industrial solvents like hexane
using synthetically modified derivatives
using completely synthetic petroleum derivatives
In fact, 90% of CBD consumed is destroyed by the liver and stomach acids before it's even able to be used. This is because the body does not absorb fat molecules, and must encapsulate them in water inside the gut before they can be absorbed.
That means, if you consume 20mg of regular CBD oil, only 2mg of CBD is used in your body, and even less is used if the CBD is isolated. People who buy CBD are paying for 100% of their CBD and only getting 10% of its potency.
250mg of Ojai Energetics water-soluble CBD oil is approximately 20 times more bioavailable, giving you the same benefits as 5,000mg of a fat-based full-spectrum CBD oil.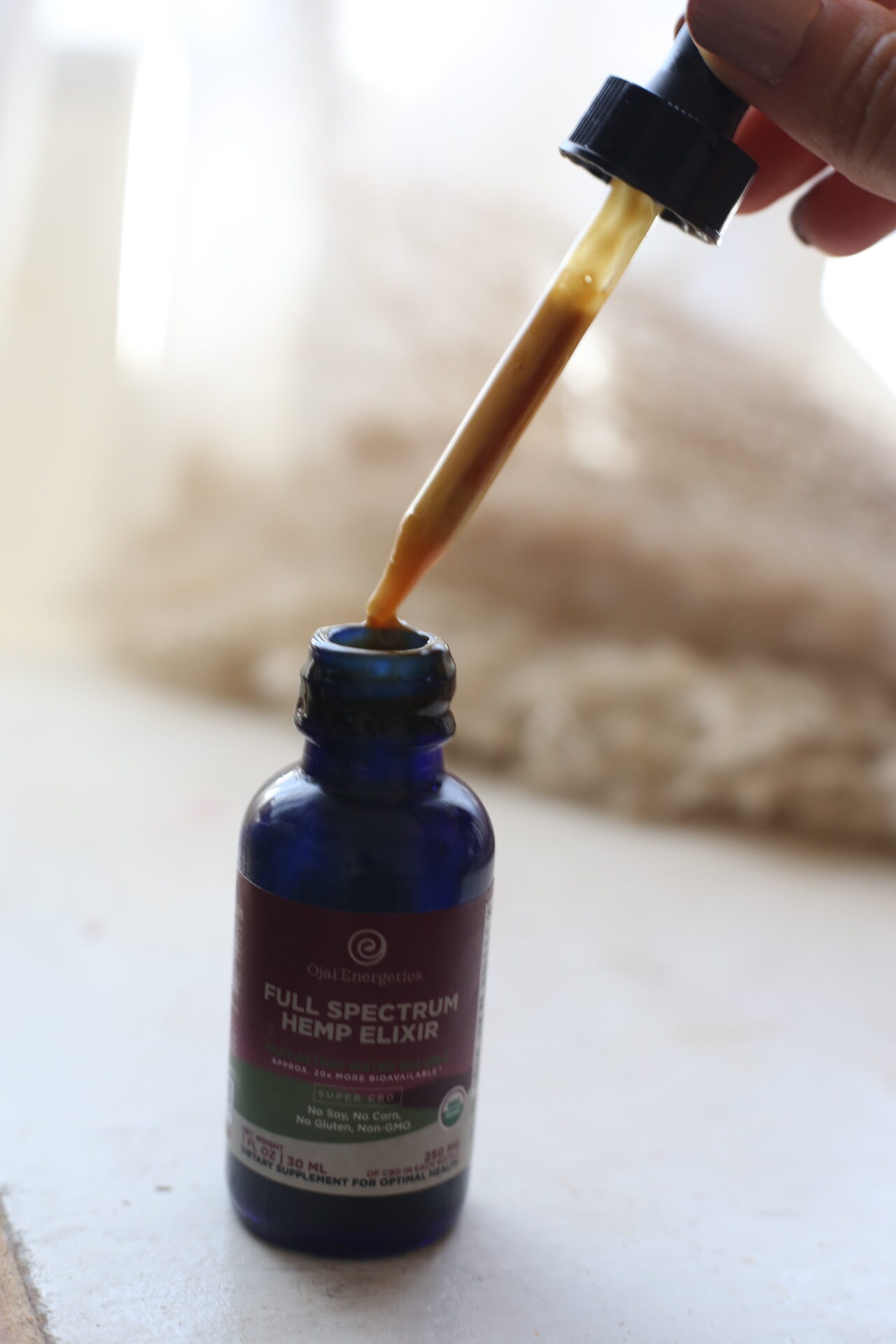 Ojai Energetics uses only certified organic ingredients, sourcing directly from farmers who grow the ingredients they use, ensure fair trade wages, and only support regenerative farming practices. The bottle contains:
Organic, water-soluble, full-spectrum, and fully bioavailable CBD
Hemp Seed Oil: he world's "most nutritionally complete" food with optimal ratio of Omega-6 and -3s, ALA, protein, vitamin E, iron, and essential amino acids.
Moringa: loaded with vitamin A, vitamin C, calcium, and bioavailable minerals
Acerola Cherry: 30 times as much vitamin C as oranges
This Hemp Elixir has a strong taste of herbal cherry and is meant to be taken sublingually (under the tongue). One bottle lasts about a month. If you're looking for one of the cleanest, highest quality and ethical CBD products I recommend trying Ojai Energetics. Combine it with Leefy Organics Prana Elixir to see even more benefits.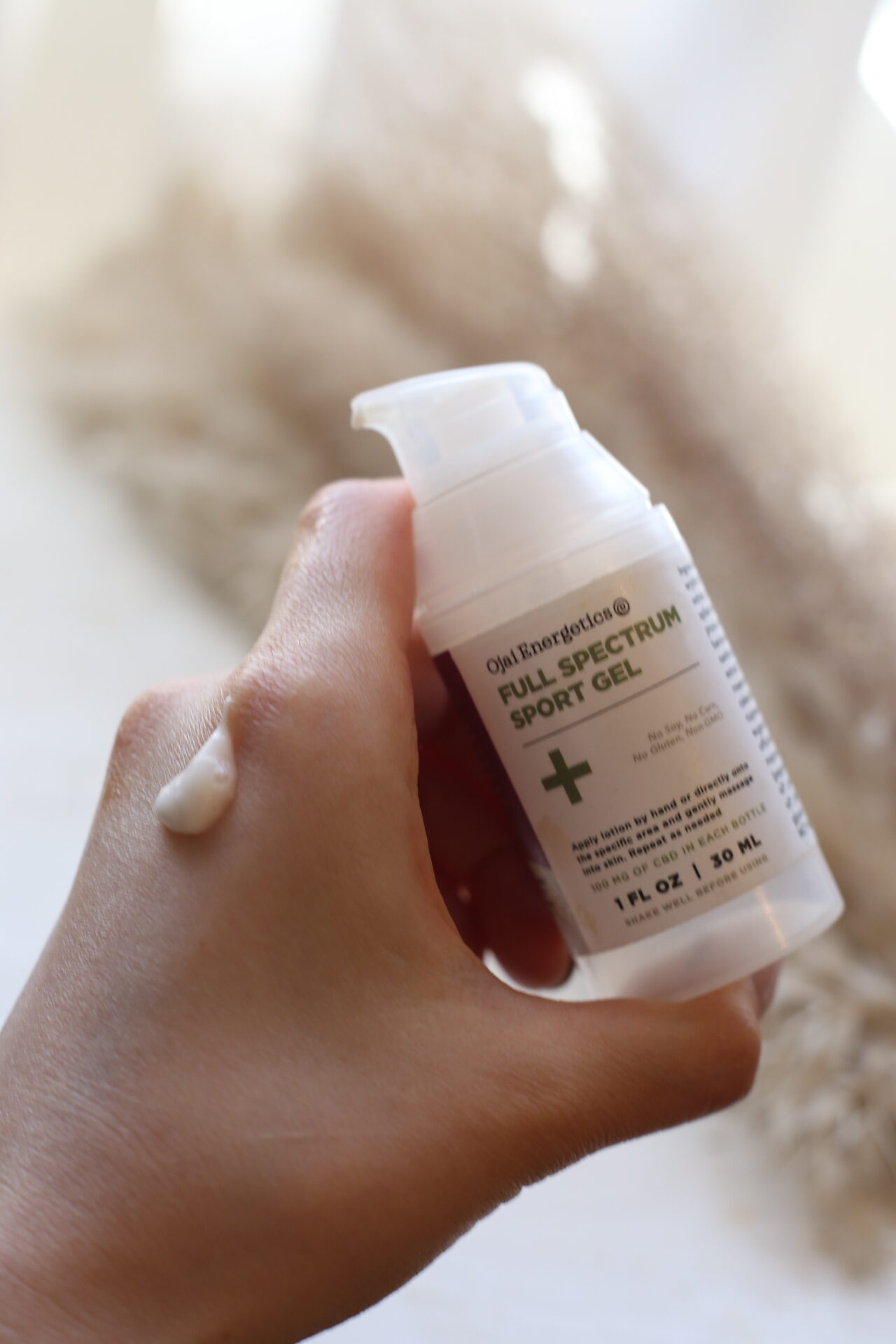 The Ojai Energetics Sports Gel is great for sore muscles or post workout and has a lightweight gel consistency that absorbs quickly. It's made with the same Full-Spectrum, Organic, Water-Soluble CBD along with:
Arnica: Arnica has been used for centuries for its health properties and abilities to soothe muscles.
Calendula: Calendula is another herbal superstar, thanks to its robust support of our skin, joints, and muscles.
Spilanthes: Commonly called the toothache plant, this amazing plant has cannabinoid-like compounds and numbing properties.
Rosemary: Rosemary contains terpenes that guide cannabinoids to support muscles and joints.
Ginger: Ginger contains terpenes that guide cannabinoids to support muscles and joints.
Mint: Mint is commonly used to keep skin healthy and feeling great, and contains terpenes that guide cannabinoids to support muscles and joints.
Black Pepper: Like many of the other ingredients, black pepper is rich in antioxidants and contains terpenes that guide cannabinoids to support muscles and joints.
Wintergreen: Wintergreen leaf is associated with improving digestion, and helps support muscles
Eucalyptus: Eucalyptus is rich in antioxidants and helps support muscles and joints.
If you don't like the typical CBD lotions or creams, this is a good alternative as it feels like nothing is on your skin and it requires little to no rubbing.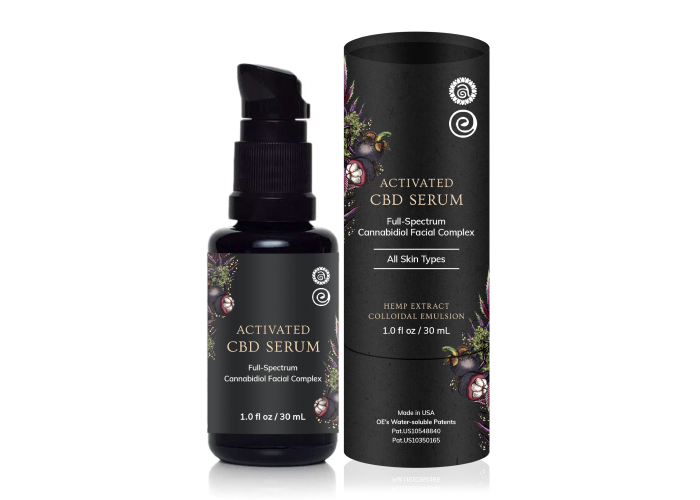 The organic, wildcrafted Activated CBD Serum created with Annmarie Gianni Skincare has a similar look and feel to the Hemp Elixir, but much lighter of course so it feels pleasant to apply to skin. It begins with an organic aloe vera leaf juice base and contains:
Black Cumin Seed Oil
Red Algae Extract
Tremella Mushroom Extract
Copaiba Balsam Oil
St. John's Wort Co2 Extract
Mangosteen Oil
Hyaluronic Acid
Rosehip Seed Oil
The Annmarie Ojai Energetics CBD Serum is a powerhouse antioxidant serum that feels potent
Ingredients: Aloe barbadensis (aloe vera) leaf juice, Serum blend [*Aloe barbadensis (aloe vera) leaf juice, Squalane (olive oil derived), Carrageenan (red algae) extract, Saccharide isomerate (plant sugar complex), Aqua (water), Citric acid, Sodium citrate, non-GMO Xanthan gum (plant derived)], *Simmondsia chinensis (jojoba) seed oil, Citrus aurantium dulcis callus (citrus derived stem cell) culture extract, Skin-brightening complex [*Arctostaphylos uva ursi (uva ursi) leaf extract, *Glycyrrhiza glabra (licorice) root extract, Aqua (water), *Glycerin (vegetable derived) extract [*Emblica officinalis (amla) fruit]], *Ricinus communis (castor) oil, Aqua (water), *Glycerin (vegetable derived) extract [*Helichrysum arenarium (life everlasting) flower], Populus tremuloides (aspen) bark extract, *Glycerin (vegetable derived), Sodium ascorbate (mineral salt), Sodium hyaluronate (hyaluronic acid), Superoxide dismutase (SOD), non-GMO Xanthan gum (plant derived), CO2 extracts [*Hippophae rhamnoides (sea buckthorn berry) fruit, Rosa canina (rosehip) seed, *Rosa rubginosa (rosehip) seed oil, *Rosmarinus officinalis (rosemary)], Lavandula angustifolia (lavender) oil, Santalum album (sandalwood) oil. *Organically grown or wildcrafted.