8 Natural Products to Stop Period Pain and Cramps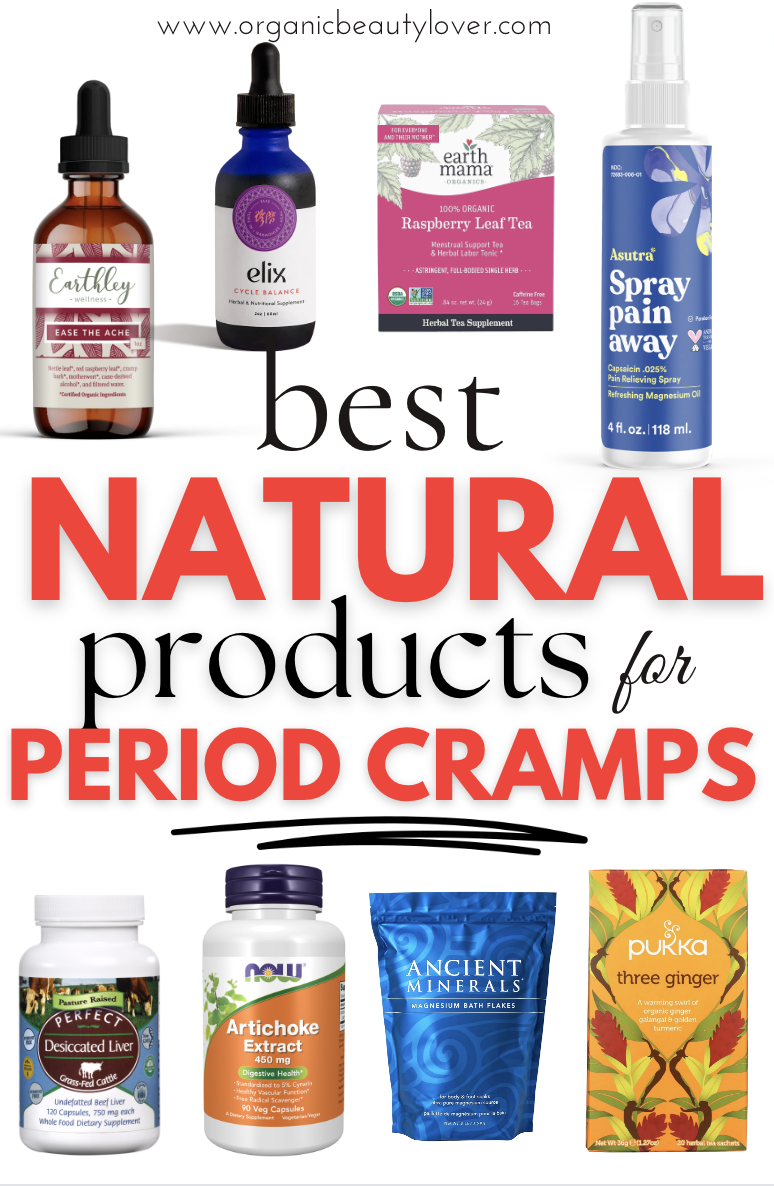 Today I'm sharing the best period pain relief products that work for me. Menstrual cramps seem to get worse during the colder months, or for the unluckiest of us, the pain is so unbearable we can't move. I've found that natural products help stop period pain and ease cramps without the need to pop painkillers. Sometimes bad period cramps can be a sign of something more serious, so please get yourself checked out if you sense this might be the case. Unbearable period pain can also be a sign of hormones being out of whack. The great part about these natural remedies for period pain is that they adopt a holistic approach to menstrual cramps, so you're not just masking the discomfort temporarily. Read on for my favorite products to ease period pain so you can get through your moon cycle more comfortably.
Earthley's Ease the Ache works at easing my period pain and it's actually an affordable product. Ease the Ache is a concentrated bio-available liquid extract formula of certified organic cramp bark, red raspberry leaf, motherwort, and nettle in a base of cane alcohol or vegetable glycerin. You take 1 full dropper 2-3 days before your period starts and continue taking it until your period ends. There's absolute no additives, fillers or artificial ingredients.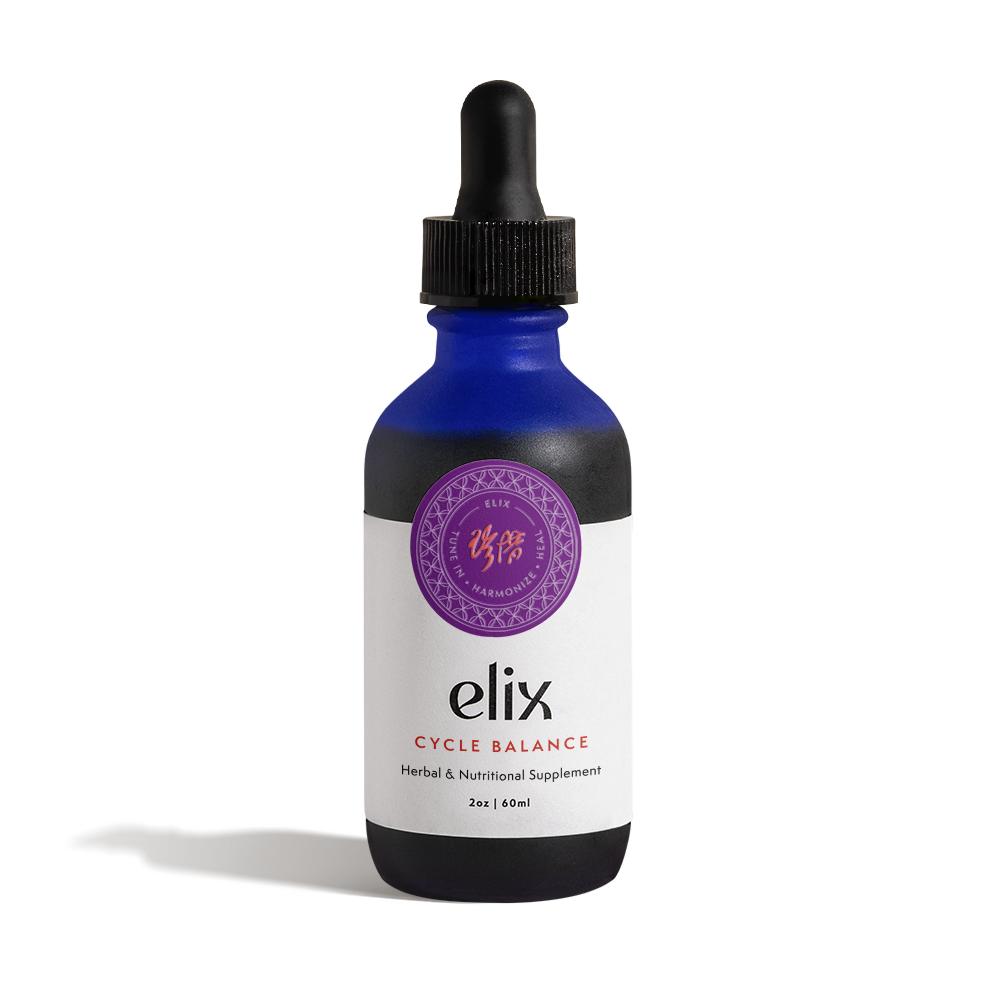 I love Elix Healing Cycle Balance and am convinced that medicinal Chinese herbs are so effective but are often overlooked. Based on Traditional Chinese Medicine, Elix Healing Cycle Balance is a blend of healing organic Chinese herbs in bioavailable liquid form. Whole herbs that are slow extracted like Szechuan Lovae Root, Porae, Jujube, Skullcap, Moutan, Toosendan, White Peony, Vitex, Bupleurum, Ginger work over time to naturally heal your cycle from within. This helps me with my period pain, bloating and mood throughout my period. The formula is more intense, so Elix has a higher price point, but if you can manage it's well worth a try.
SAVE: Code OBL20 saves 20%
If you haven't heard of castor oil packs, castor oil has actually been used for centuries to help with pain relief. Packs usually include a cloth, castor oil and heat source and are generally placed on the abdomen but can be used on other areas too. Studies have found that castor oil helps increase progesterone levels, which is an important hormone for menstrual health.
Since I wouldn't eat actual liver no matter how healing it is, I supplement with beef liver capsules during my period. It helps so much with my energy levels when my period usually has me feeling overly fatigued and run down.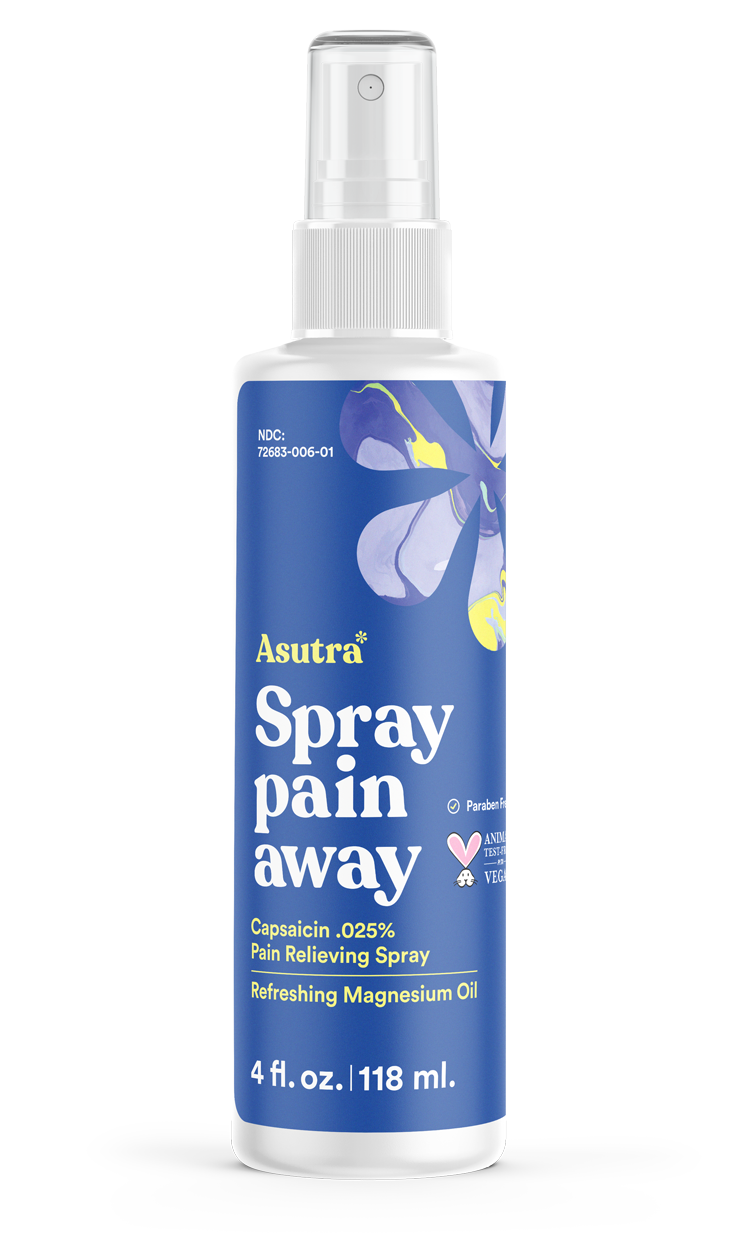 Magnesium is a must for my period cramps, whether it's taking magnesium supplements (Moon Juice's Magnesi-Om works so well for me), magnesium bath soaks or topical magnesium sprays. It's an amazing muscle relaxant and helps provide immediate relief for me.
You want to make sure you're using non-toxic tampons and pads as regular tampon brands contain pesticides, toxins and harmful chemicals  that can wreak havoc on your body and hormones. Make the switch to organic tampons and pads! There are tons of amazing brands (I like Cora, Rael and Organic Initiative to name a few).
Using a menstrual cup also provides period pain relief for a lot of people. I have an entire guide on how to use a menstrual cup here.
Raspberry Leaf Tea is another must-have for period pain relief, and it's actually good to take in general if you're female. Native American women have been using raspberry leaf tea for menstrual pain for a very long time. During the hot summer months I'm not as into the idea of drinking warm tea, but it's my go-to during the colder months when I can curl up with my hot cup of red raspberry leaf tea with honey and ginger.
Another supplement I make sure to take that might work well for you is artichoke. In general, eating a lot of nutrient-rich foods is crucial, but I don't always have the time or energy to make wholesome meals, especially during my period. Supplements come in clutch on those days. The supplements I always try to have on hand for my period are magnesium, beef liver, artichoke, ashwagandha and ginger.