99% of the time I blog about cities in Europe, so I'm excited to have my first Latin American travel destination on the blog. I honestly never thought I'd return to South America, except maybe as a retired 60 something year old because I spent a decent amount of time there during my teens. But as fate would have it, I found myself on a plane to Panama then Cali, Colombia ..and then Santa Marta for a wedding. I was looking around for where to stay and Zuana immediately caught my eye because of the extensive number of amenities it offers. Funnily enough, I booked the standard room but then was offered a Deluxe Suite by the hotel.
deluxe suite
It only took us about 10 to 15 minutes from the airport to arrive by taxi and the check-in went smoothly. The Deluxe Suite was enormous for 2 people – but having that living area space made such a huge difference rather than just having a room with beds. As you walk in there's the modern kitchen (equipped with water), dining table, the living room area with an L couch and plasma TV and finally a spacious balcony overlooking the ocean. The corridor leads to the bathroom, shower and sink and the bedroom, which is also super spacious and leads to an outdoor balcony. The room was at a perfect temperature and the AC was easily modifiable.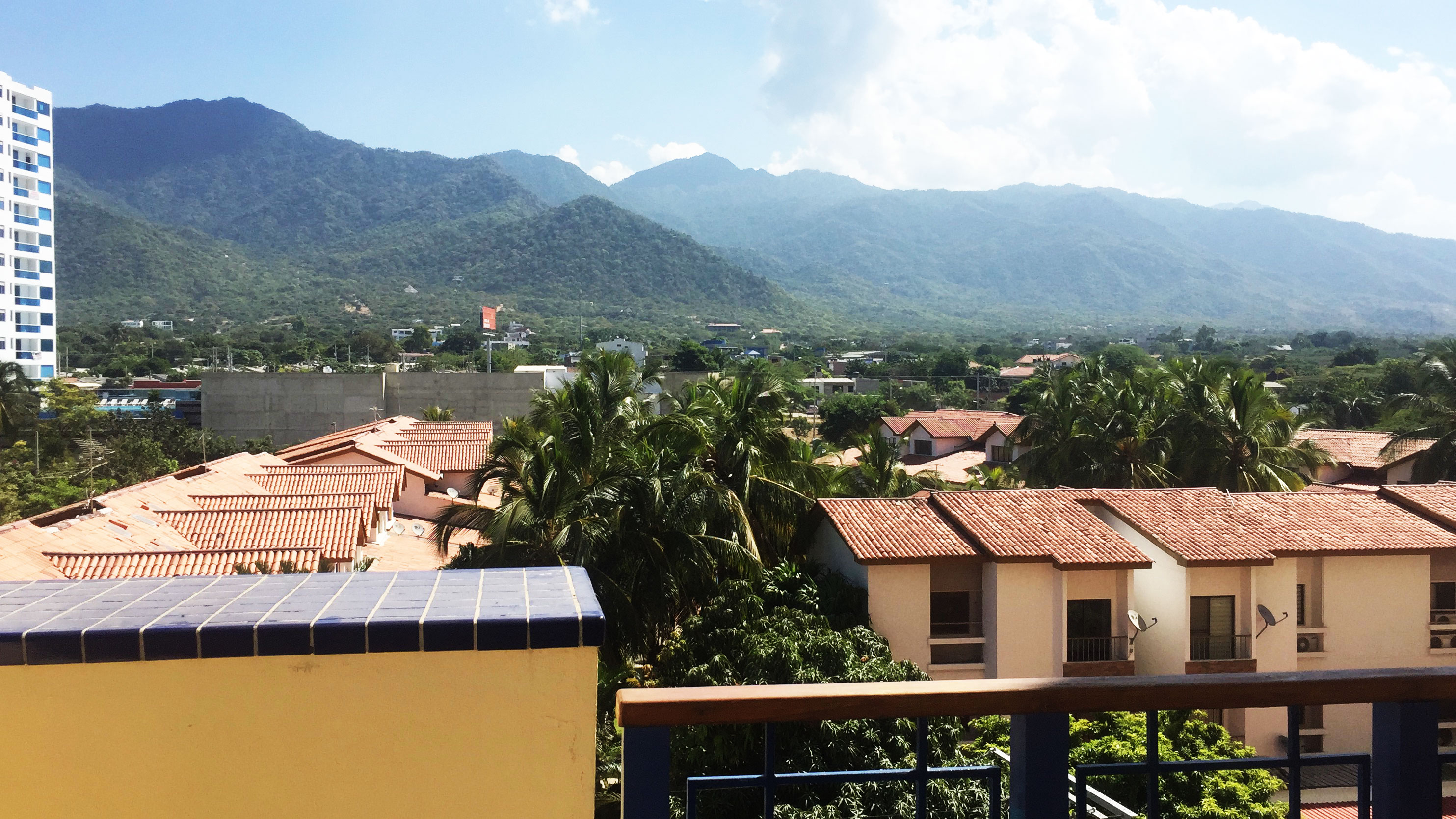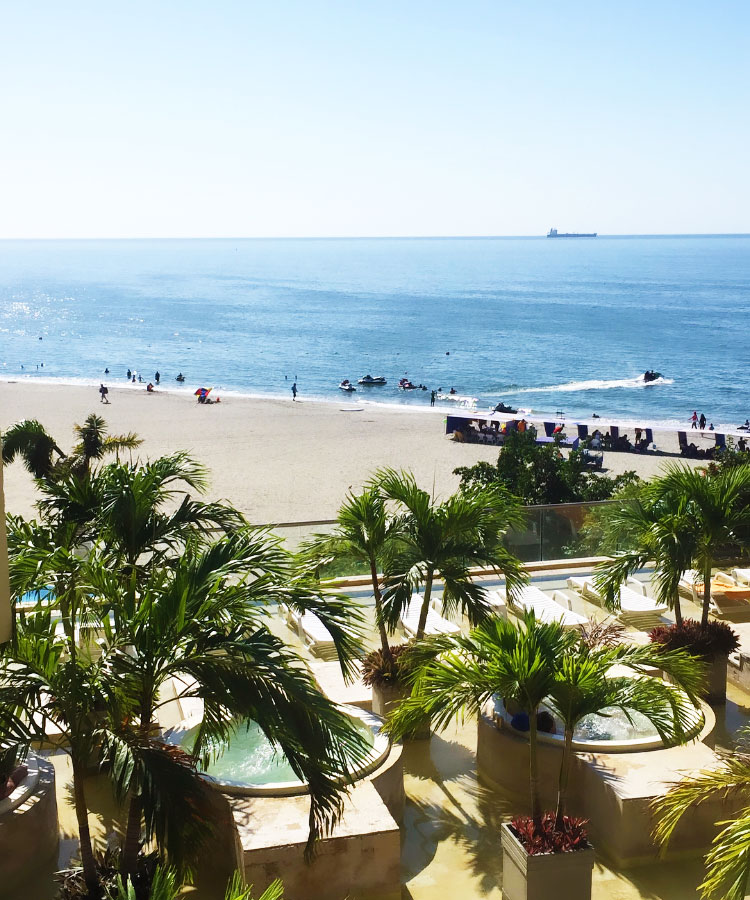 views from the balcony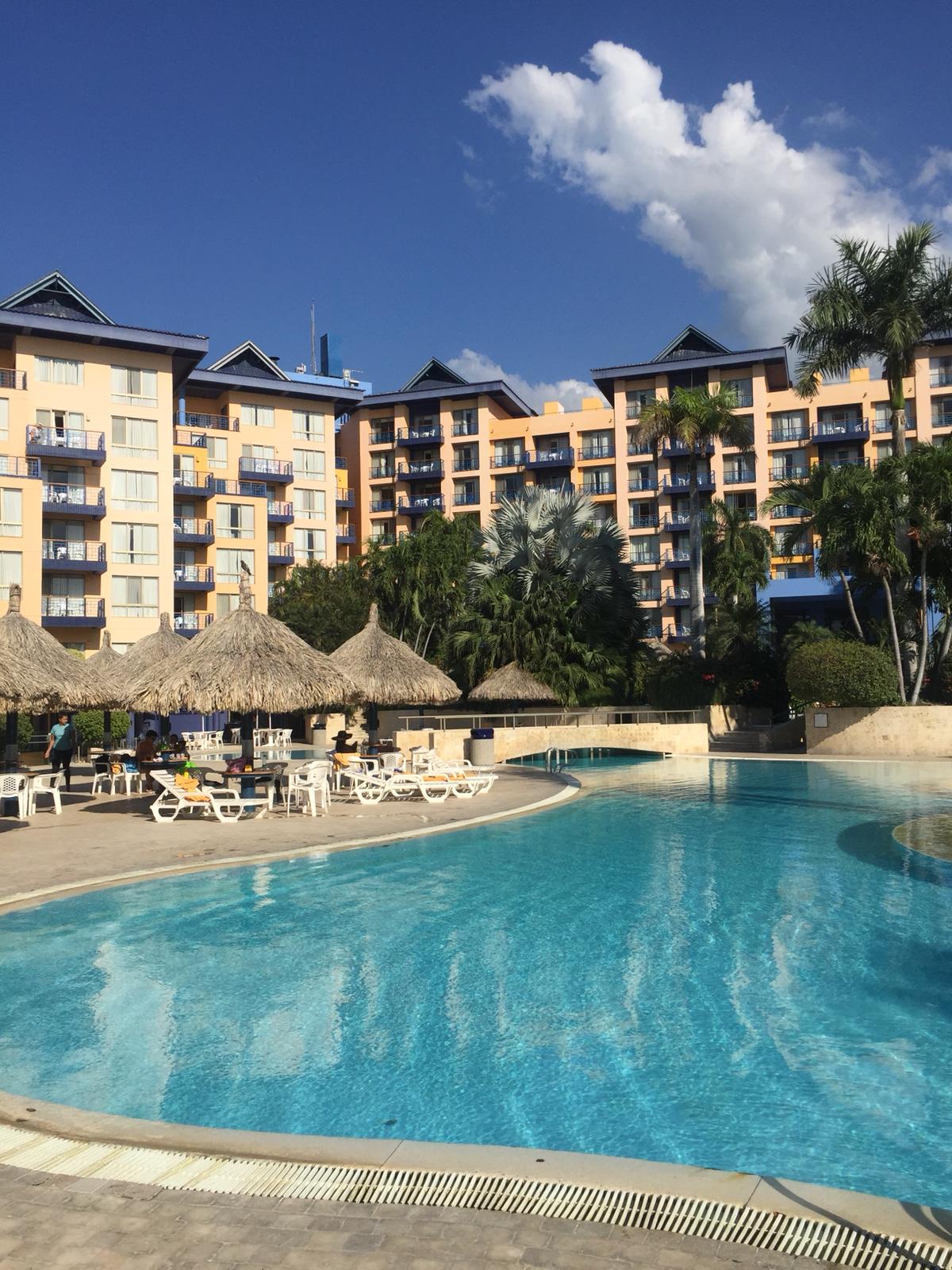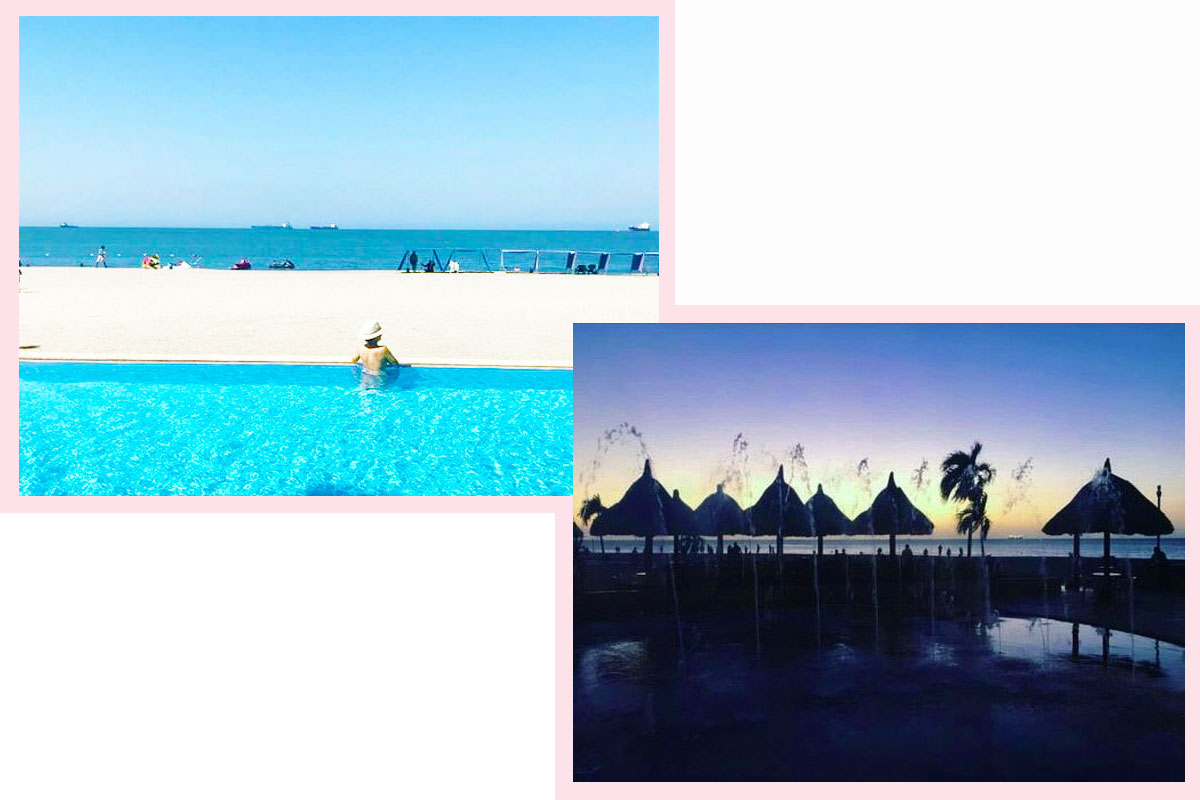 amenities
The hotel is a playground for both adults and children with 7 swimming pools including a panoramic infinity pool, jacuzzis, full service spa, gym with an ocean view, 2 tennis courts- and for kids: a waterpark, arcade and bowling lanes. You also have an adjacent private beach area where you can enjoy private shaded areas, jetskiing (about $20 for 15 mins) and handcarved coconut cocktails made for you on the spot.
I loved the infinity pool at sunset because the pool lights up and the sunset is breathtaking- it's a totally different experience from enjoying it during the day.
The spa boasts a flotarium, whirlpool, sauna, Turkish sauna, water circuit and full menu of services and rituals.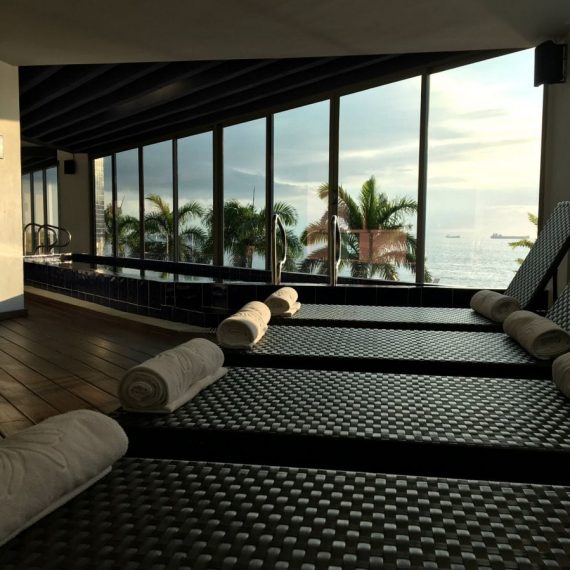 the spa


dining
The breakfast is copious and everything tastes like it's made from scratch and homemade. It includes: fruit bar with native Colombian fruits, salad bar, bread and pastries, hot food (arepas, meat, scrambled egg varieties and soup), energy drink fruit blends, natural fruit juices, cereals and more.
We also ate dinner here a 2 out of the 3 nights we stayed and found the food highly savory and the presentation on point. Offering a variety of traditional Colombian dishes from meats to seafoods and soups to ceviches with gourmet finesse, the hotel's Neguanje restaurant didn't disappoint. I recommend the cazuela soup which comes with friend plantains, coconut rice and hogao (a salsa you dip the plantains in). Service was attentive, fast, professional and friendly throughout.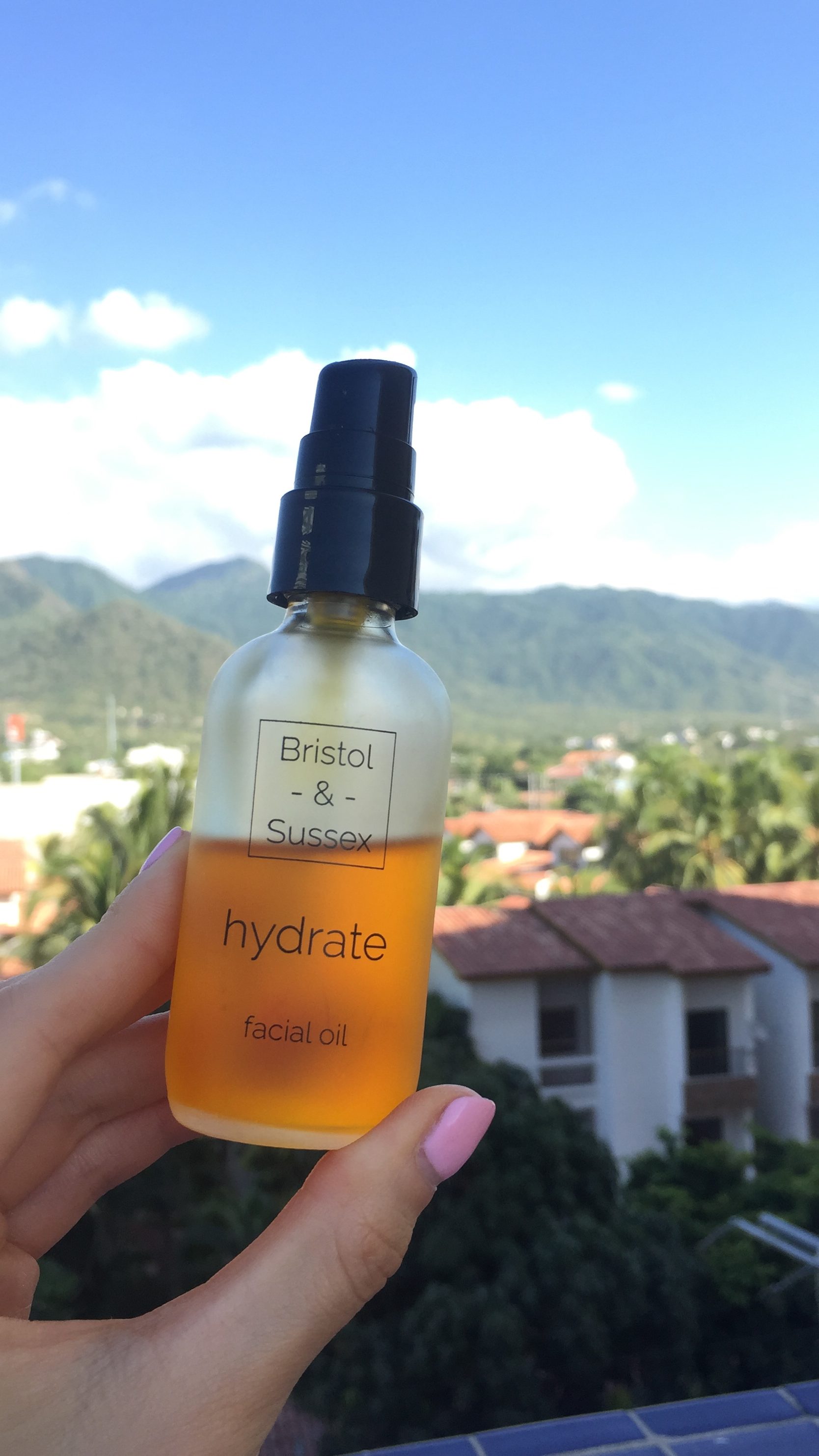 The Organic Bristol & Sussex Hydrate Oil is one of my current favorites because it's a lightweight squalane based oil that's a multitasker for both hair and skin – perfect for my warm Colombia trip that I packed lightly for. (affiliate code OBL saves 25% at checkout)
Ingredients: Olive Squalane**, Argan Oil*, Jojoba Oil*, Sea Buckthorn Seed Oil*, Rosehip Seed Oil*, Safflower Oil*, Castor Oil**, CoEnzymeQ10**, Vitamin C (Ascorbyl Palmitate)**, Vitamin E (Tocopherol)**, Chamomile Essential Oil*, Lavender Essential Oil*, Rosemary Essential Oil*
*indicates organically sourced ingredient
**indicates plant derived ingredient