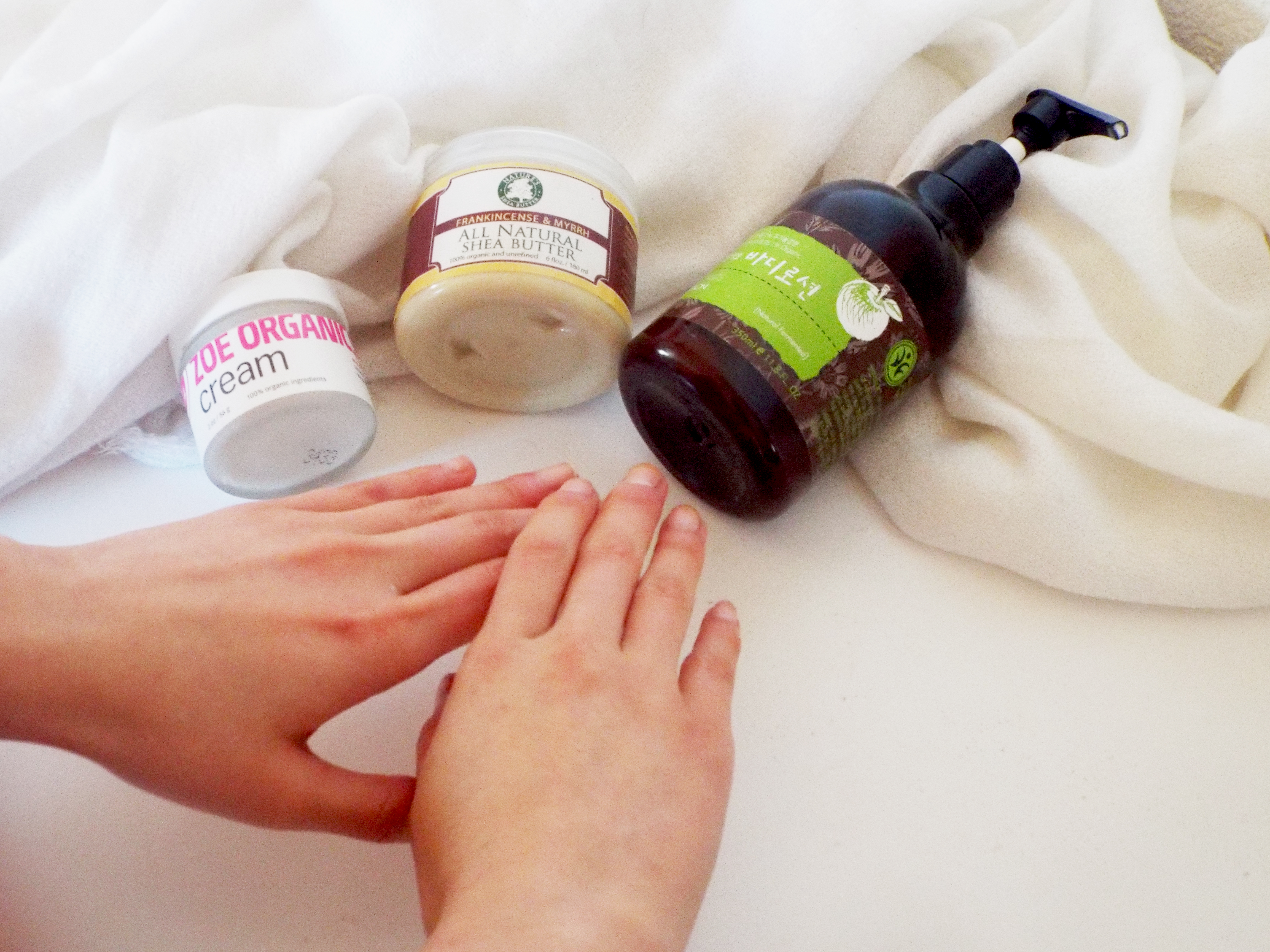 Taking care of the skin on my hands is very important to me because I adore the look of soft and supple hands. I also want to avoid rough, mottled and wrinkly hands for as long as possible. These are the rituals I do:
Overnight Intense Moisturization 
Each night before going to bed I rub a dollop of organic, unrefined shea butter into my skin. It's inexpensive (I purchase mine from Nature's Shea Butter), deeply moisturizing and provides an intense treatment each night. I occasionally alternate with Henne Organics Lip Balm which can be used on dry skin.