My Honest Augustinus Bader Review 2023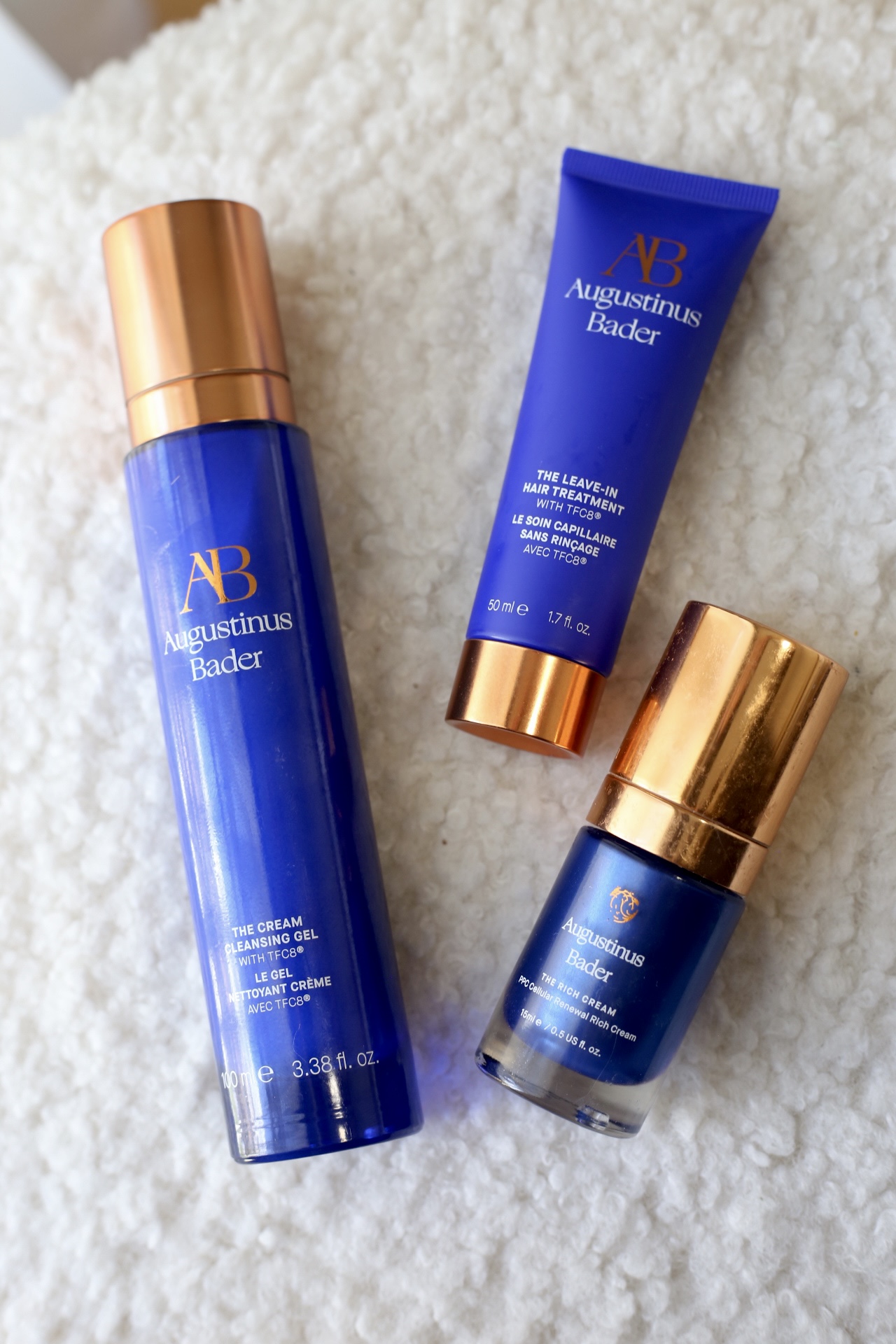 Augustinus Bader is a prestigious skincare line founded by world leading stem specialist Augustinus Bader. Founded in 2017 and based in London, the clean skincare line is backed by over 30 years of research in cellular repair and his deep understanding of stem cell biology, tissue engineering and regenerative medicine. Each product contains their patented technology TFC8 – the renewing complex of natural amino acids, high-grade vitamins and synthesized molecules naturally found in the body. Augustinus Bader skincare products combine sustainably sourced botanicals with bioengineered clean actives. This is a luxury brand with their famous cream priced at nearly $300, so definitely not for those on a budget.
Bonus points: Augustinus Bader offers free global shipping.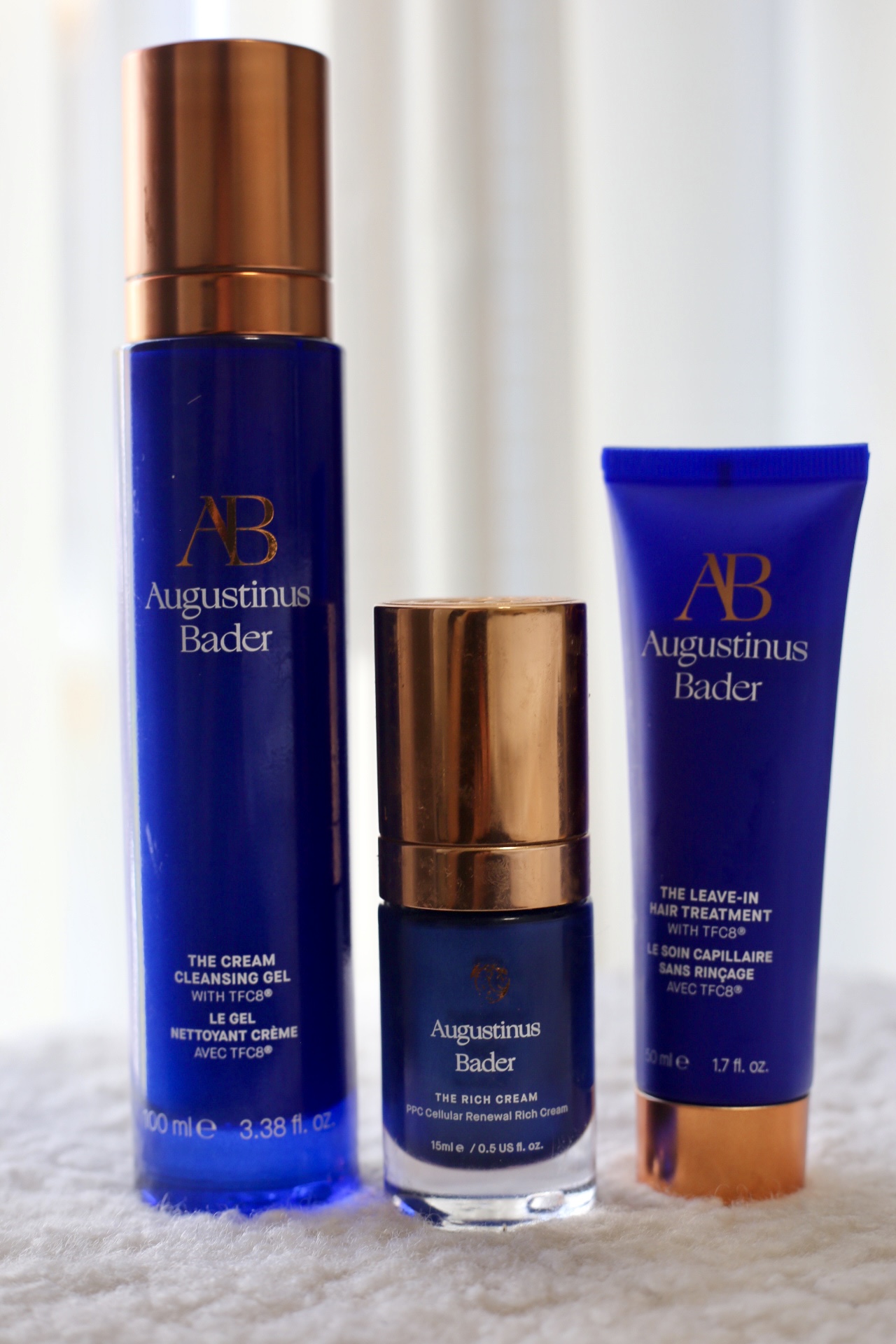 It's no surprise that celebs enjoy this brand. Augustinus Bader is loved by Jennifer Aniston, Victoria Beckham, Sandra Oh, Dakota Johnson, Hailey Bieber, and Margot Robbie and probably many more. In fact, it's even referred to as the Birkin bag of skincare. I've even seen it carried at Swiss facial studios.
I naturally was curious as to who Augustinus Bader is and I'm not going to lie, I thought he was a woman all this time. Germany-based Professor Augustinus Bader is a globally recognized biomedical scientist and physician as we as expert in the field of stem cell biology and regenerative medicine. He works at the University of Leipzig where he lives with his family.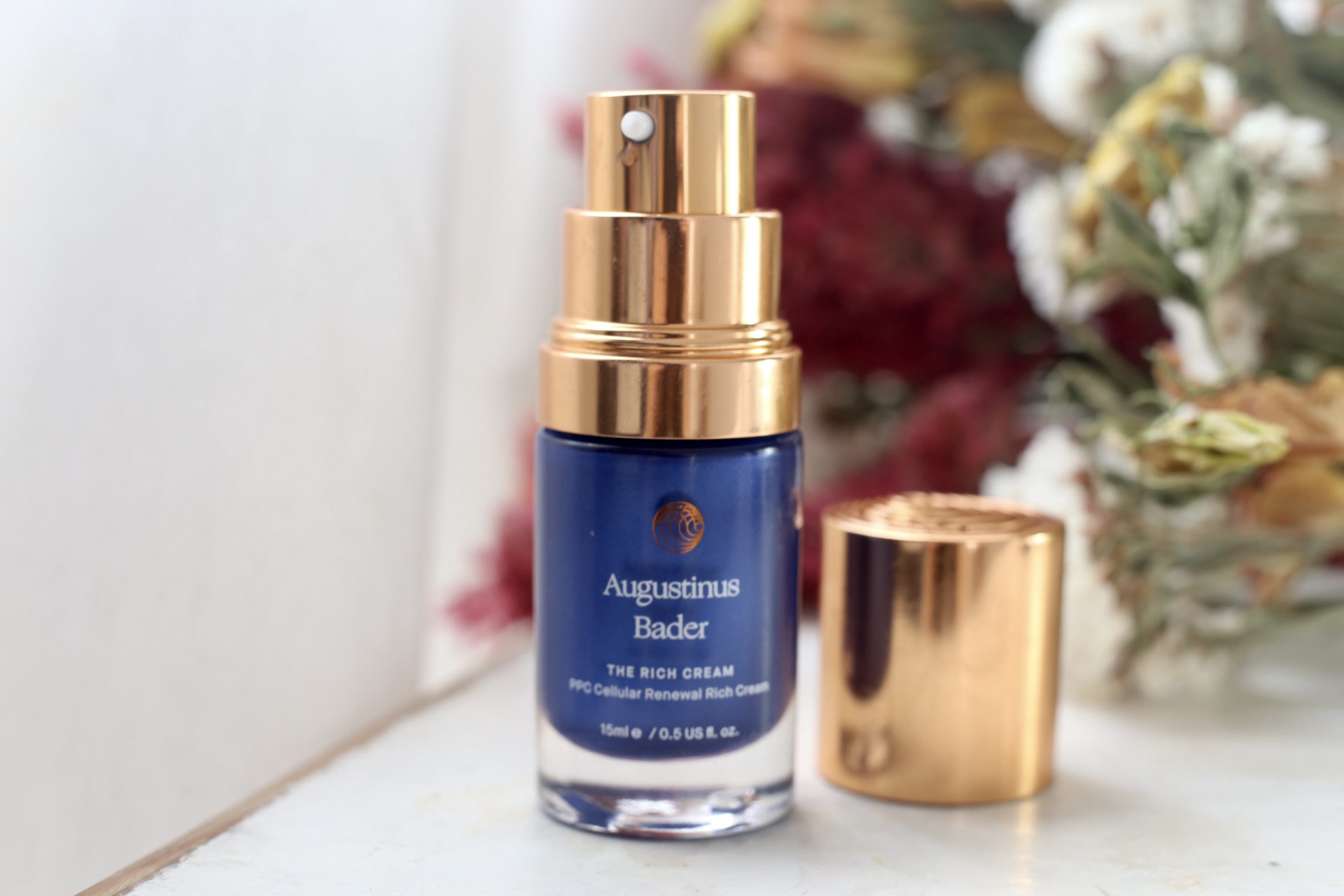 TFC8 aka Trigger Factor Complex's patented technology is made of over 40 ingredients and inspired by over 30 years of research, innovation and clinical study. TFC8 kicks your cells into repair mode and nourishes and protects the skin.
The technology guides key nutrients and powerful natural ingredients to the skin, creating and supporting an optimal environment for cellular renewal. The adaptive skincare is capable of addressing individualized concerns like fine lines and wrinkles, redness, hyperpigmentation, cellulite, stretch marks, and damage caused by external stressors. TFC8 works to train the skin for the long-term so that it looks and feels healthier, firmer, stronger, and more even over time.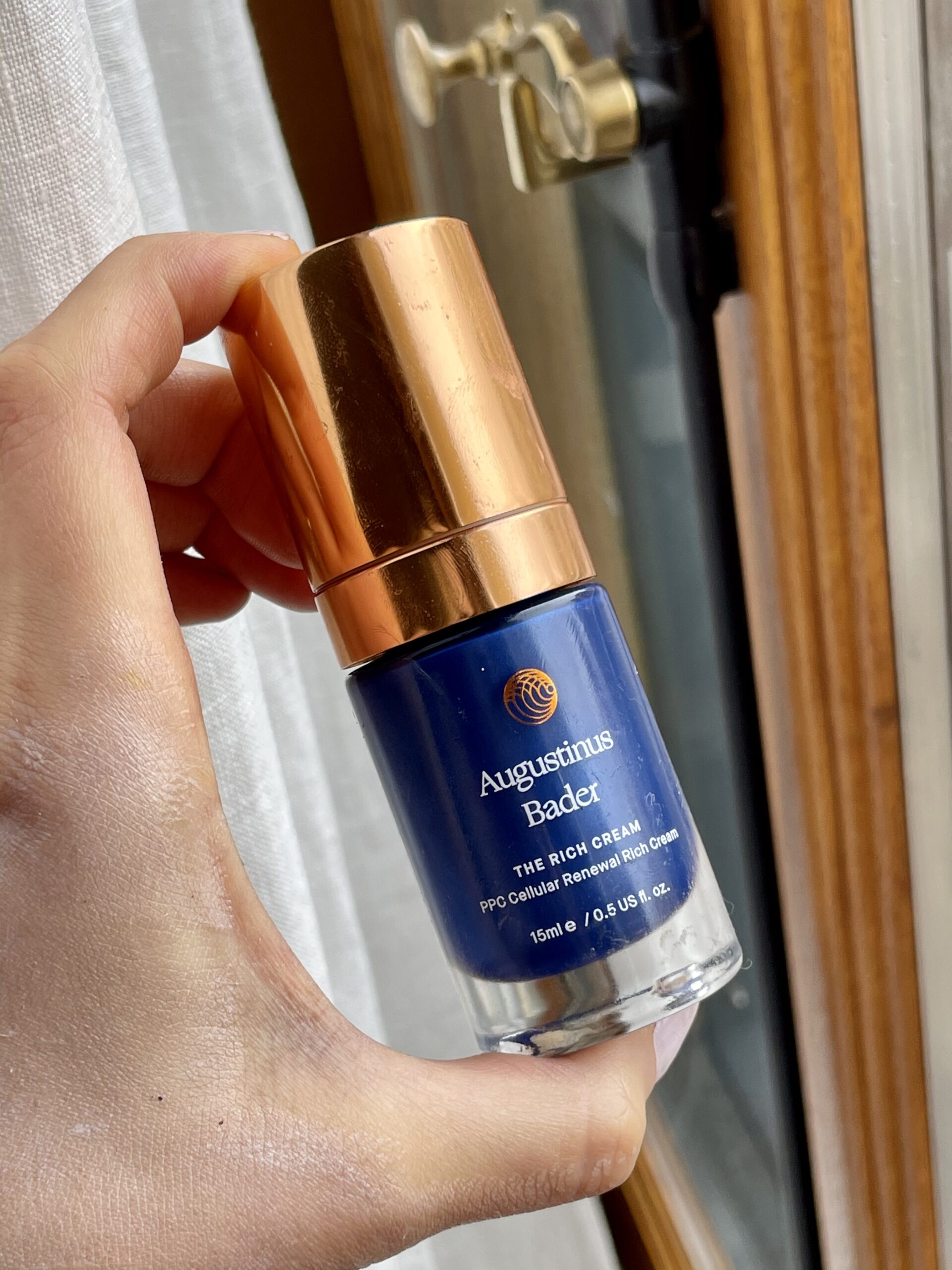 Augustinus Bader offers four different types of their face cream depending on your skin type. I tried The Rich Cream which is formulated for dry skin since their original The Cream is a more lightweight moisturizer.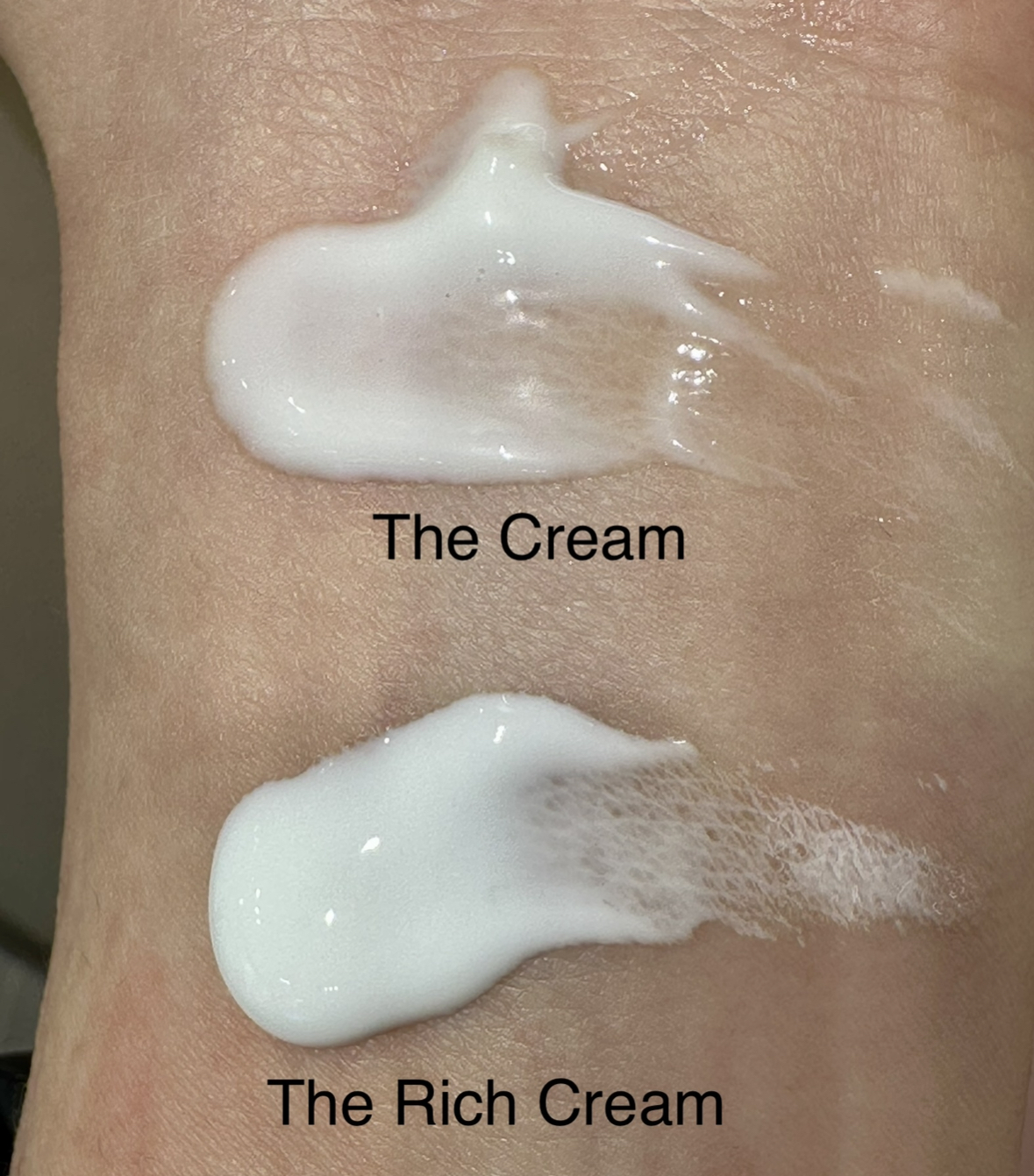 This is a silky cream that honestly does not feel all that heavy to me and its richness really comes from the oil content. When I think of heavy creams this one doesn't feel like the them in the traditional sense. It goes on like velvet, melting into the skin and leaving a bit of a shiny finish from the oils. If you're looking for a matte moisturizer, skip Augustinus Bader The Rich Cream. I do definitely notice softer, more supple skin from using this cream.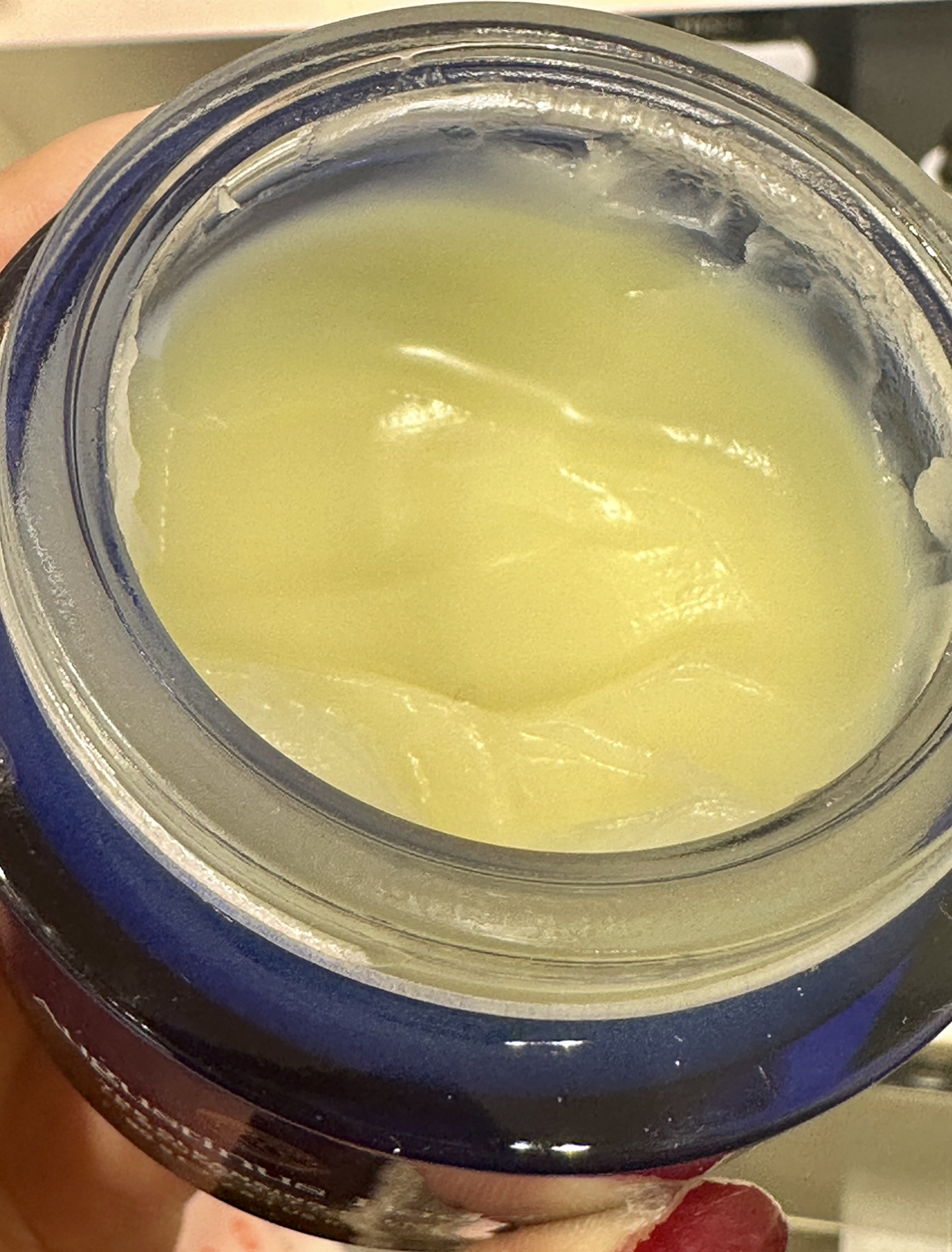 Augustinus Bader The Cleansing Balm
I wasn't a fan and would pass on their cleansing balm.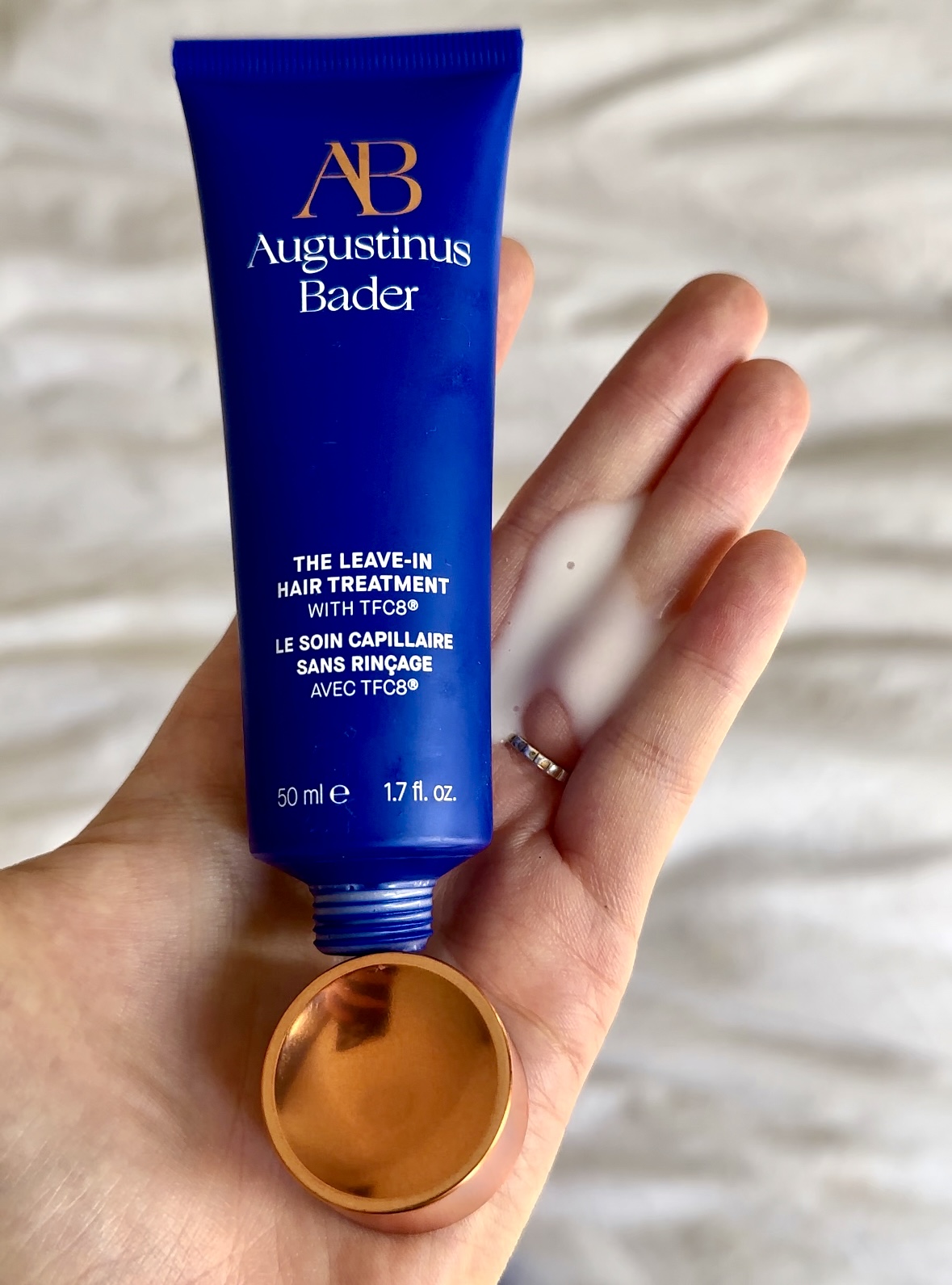 I'm actually pleasantly surprised that the Augustinus Bader hair care line is completely scent free, with no essential oils either. More and more people are coming to me for options sans essential oils because of a sensitivity that causes reactions and irritation on their scalp. 
The Augustinus Bader Leave In Hair Treatment is a lightweight, silky gel-cream that absorbs well into hair without weighing it down. This would be a good option for even very fine hair.
It's not just a styling product as a leave-in but a treatment in and of itself. The Leave In Hair Treatment strengthens, softens, and smooths while reducing breakage and styling damage and supporting natural growth and vibrancy.
Like their skincare, Augustinus Bader's hair care uses their patented TFC8 technology along with hair superfoods and anti-oxidants including Neem Extract, Shikakai Extract, and Rambutan Extract. The TFC8 tech guides key nutrients and powerful natural ingredients to the scalp, follicles, and hair.
Augustinus Bader Leave In Hair Treatment works at:
Replenishes and smooths strands, boosts shine, tames frizz, and strengthens hair without weighing it down.
Helps to support natural hair growth while preventing shedding and breakage.
Helps to reverse brittle or weakened hair – renewing strands, improving hair thickness, and noticeably reducing the appearance of split ends
Softens and detangles hair for easier combing and reduced breakage.
Combats damage caused by daily styling, color processing, chemical treatments, and environmental aggressors – for stronger, shinier, more resilient hair.
I have mixed feelings about Augustinus Bader's Cleansing Gel. 
On one hand it's very soothing, hydrating and feels highly refreshing on the skin. 
But on the other hand, nothing about it excites me or turns my cleansing routine into a ritual. 
The Augustinus Bader Cleanser has an almost pudding-like consistency and is a hybrid gel-cream cleanser that does not lather. I
t comes in this gigantic bottle but pumps out a small amount each time, so I find the packaging leans towards inconvenient.
Note, this cleanser has no scent.