Sana Jardin Perfume Review 2023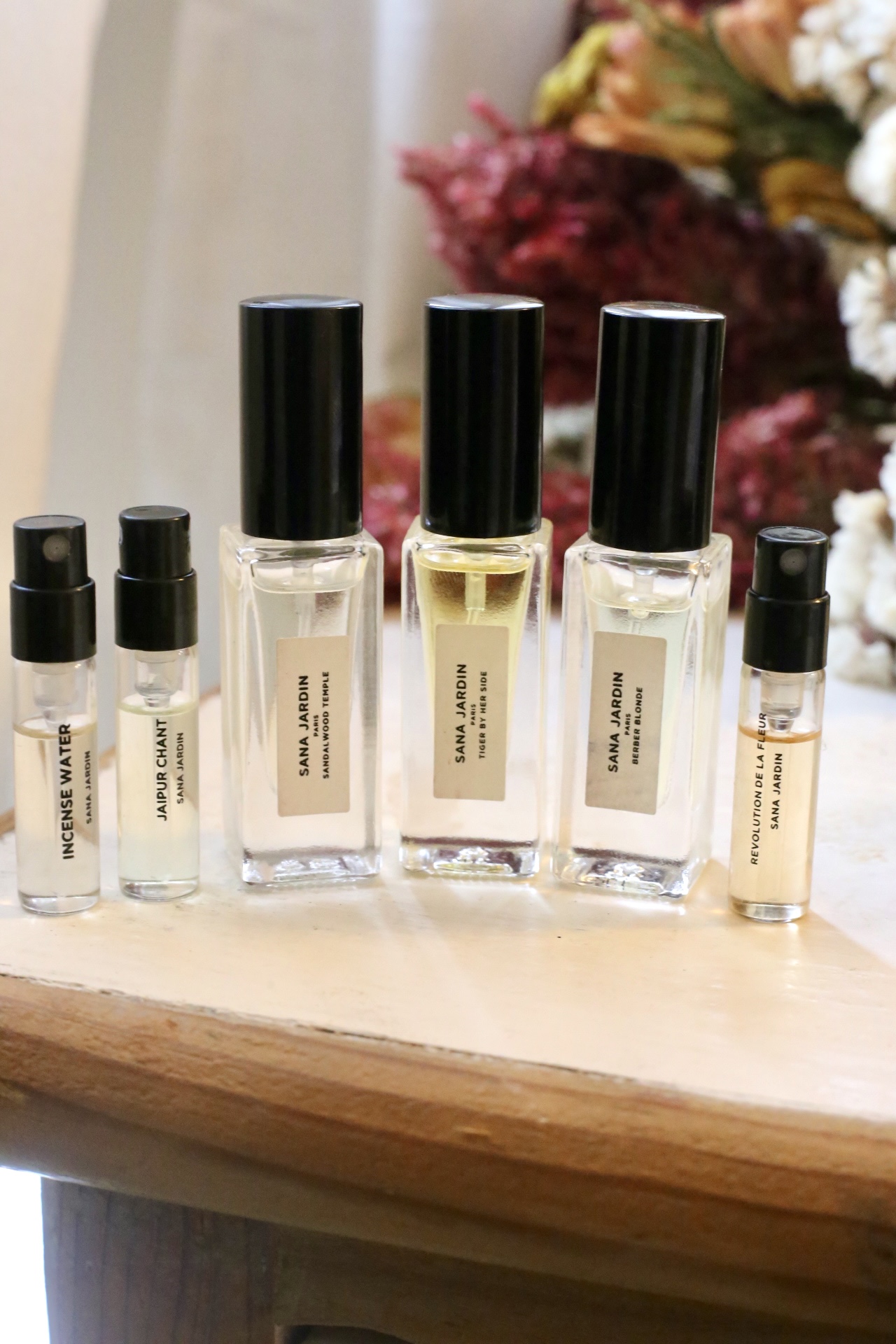 Sana Jardin is a socially conscious, luxury fragrance house. Their vision is to use clean and sustainable perfume as a vehicle for social impact and the economic empowerment of women. Sana Jardin is built on the principles of a circular economy – their alternative business model enables the women in their supply chain to become micro-entrepreneurs by up-cycling the waste products from perfume production. The complexity of Sana Jardin perfumes are akin to fine fragrances. Sana Jardin is ideal for floral fragrance lovers.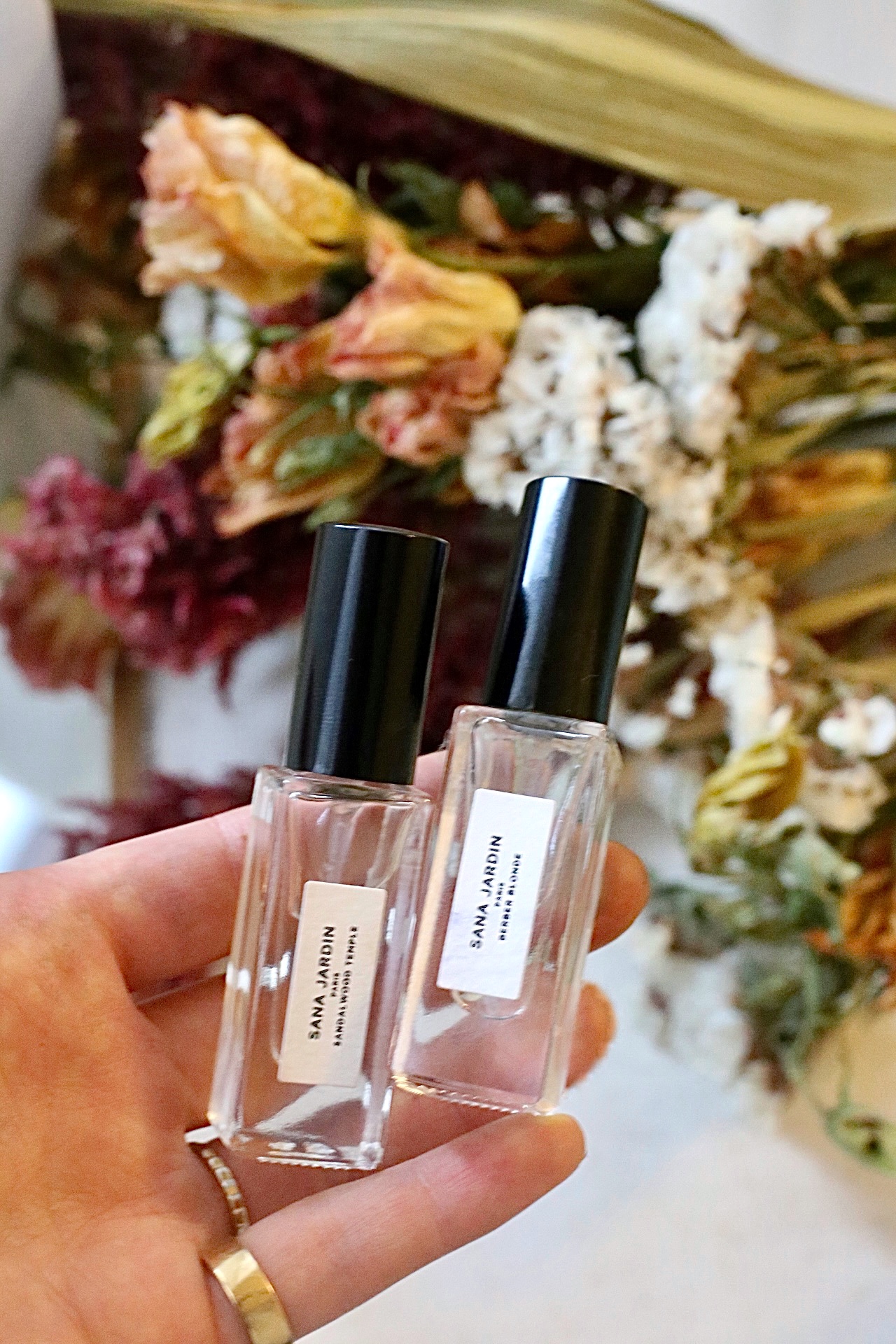 I found that many of their perfumes lean feminine, so this is a great line for the sophisticated girly girls out there.
My absolute favorites are Incense Water and Jaipur Chant. I also really enjoyed Berber Blonde and Sandalwood Temple. Fleur De La Révolution I'm still trying to figure out what I think about it as I neither love nor hate it. Tiger By Her Side tickled my fancy the least.

Sandalwood Temple
Top: Bergamot, Neroli Oil Morocco, Orange Flower Water
Heart: Cedarwood
Base: Sandalwood, Vanilla, Guaiacwood
Sandalwood Temple and Jaipur Chant are some of their lightest scents, but by no means boring. Sandalwood is warm and woodsy with a subtle sweetness thanks to vanilla. While the top notes are bergamot, neroli and orange flower, neither fruity nor floral is dominant in this scent.
Top: Bergamot, Raspberry Leaf, Pimento Berry
Heart: Rose Absolute Morocco, Rose Oil, Rose Water
Base: Musk, Sandalwood, Patchouli
Incense Water by Sana Jardin is the scent that I loved the most. This Sana Jardin Paris perfume is a sweet, floral with some patchouli. In my clean fragrance journey, Incense Water comes closest to my former favorite fragrance by Paco Rabanne. Despite the word incense, this perfume doesn't remind me at all of incense.
Jaipur Chant
Top: Lemon, Clove Leaf
Heart: Tuberose, Jasmine Absolute Morocco, Narcisse
Base: Musk
The combination of Tuberose, Moroccan jasmine, narcisse and musk makes this a sultry, soft yet intoxicating scent that I can't get enough of. The tuberose isn't overpowering and goes so well with Lemon and Clove Leaf while the musk undertone anchors and softens the scent overall. Even though this is a soft scent that fades quickly I love it.
Berber Blonde
Top: Bergamot, Orange Bigarade, Petitgrain Bigarade
Heart: Neroli, Orange Flower Water Absolute
Base: Musk
Looking at just the notes, this isn't usually a scent profile I'm drawn to, but there is something special about this bright and sunny citrus perfume. Berber Blonde would be a great summer scent, but isn't something I'm drawn to in the middle of winter. I enjoy Neroli which is why I like this perfume, but if Neroli and bright fruity notes are not your jam I can't imagine you enjoying Berber Blonde.