SK-II Facial Treatment Essence Dupe that's Clean & Natural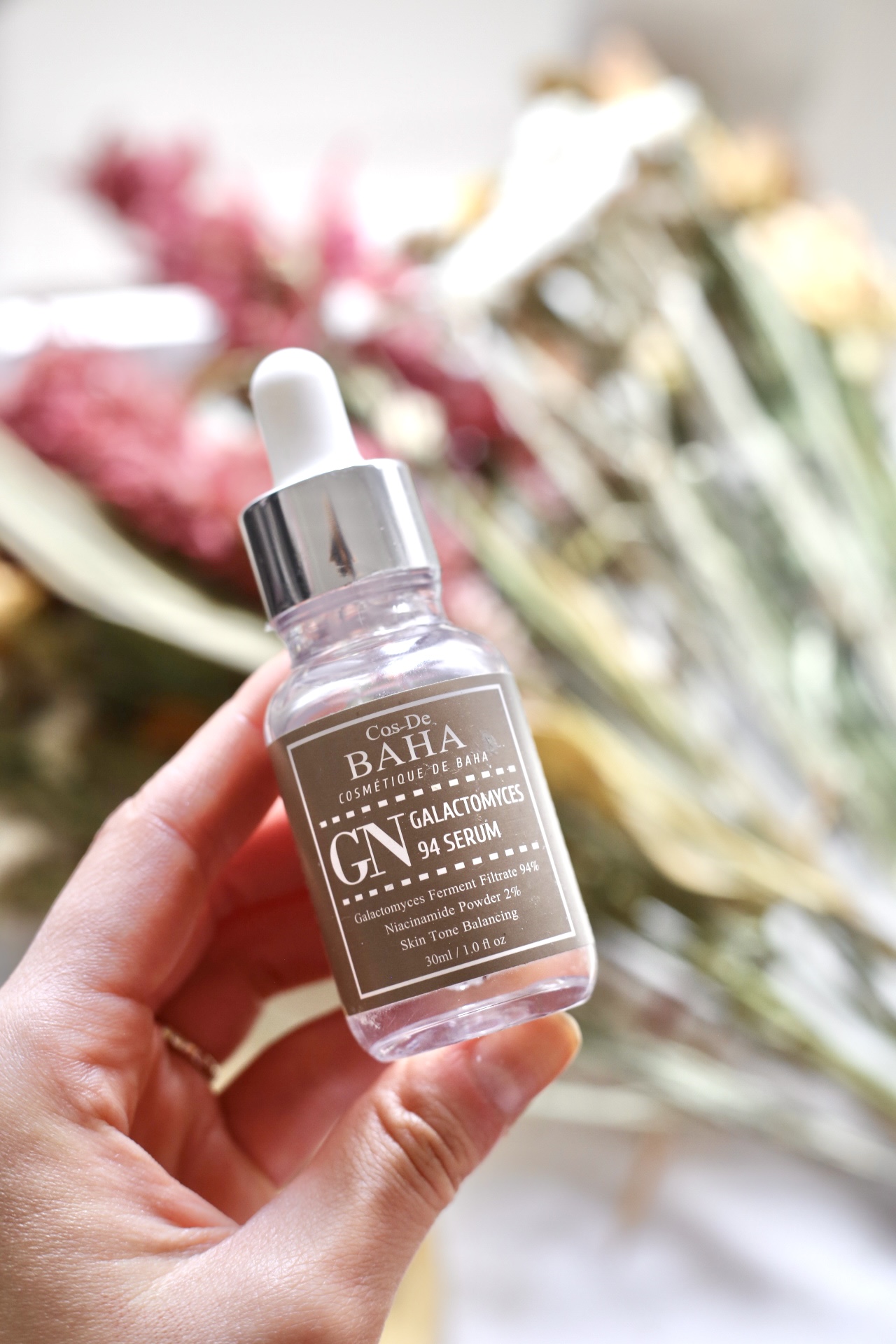 There are plenty of SK-II Facial Treatment Essence Dupes that cost a tiny fraction of the original's $185 price tag. Each bottle boast a whopping 90% of SK-II's hero ingredient, galactomyces ferment filtrate, a yeast ingredient derived from sake that SK-II calls "pitera" and has even trademarked. The cult favorite Japanese brand counts celebrities like Cate Blanchett as loyal fans, and probably tons of other celebrities who just haven't come forward publicly and see $185 as $18.5 potaytos potahtos. From popular K-beauty brands like CosRX and Purito to lesser known brands like Secret Key and Revolution Skin Care, many similarly formulated galactomyces ferment filtrate are available on the market. But if you're here, it's because you're looking for a clean dupe and I've found the best one.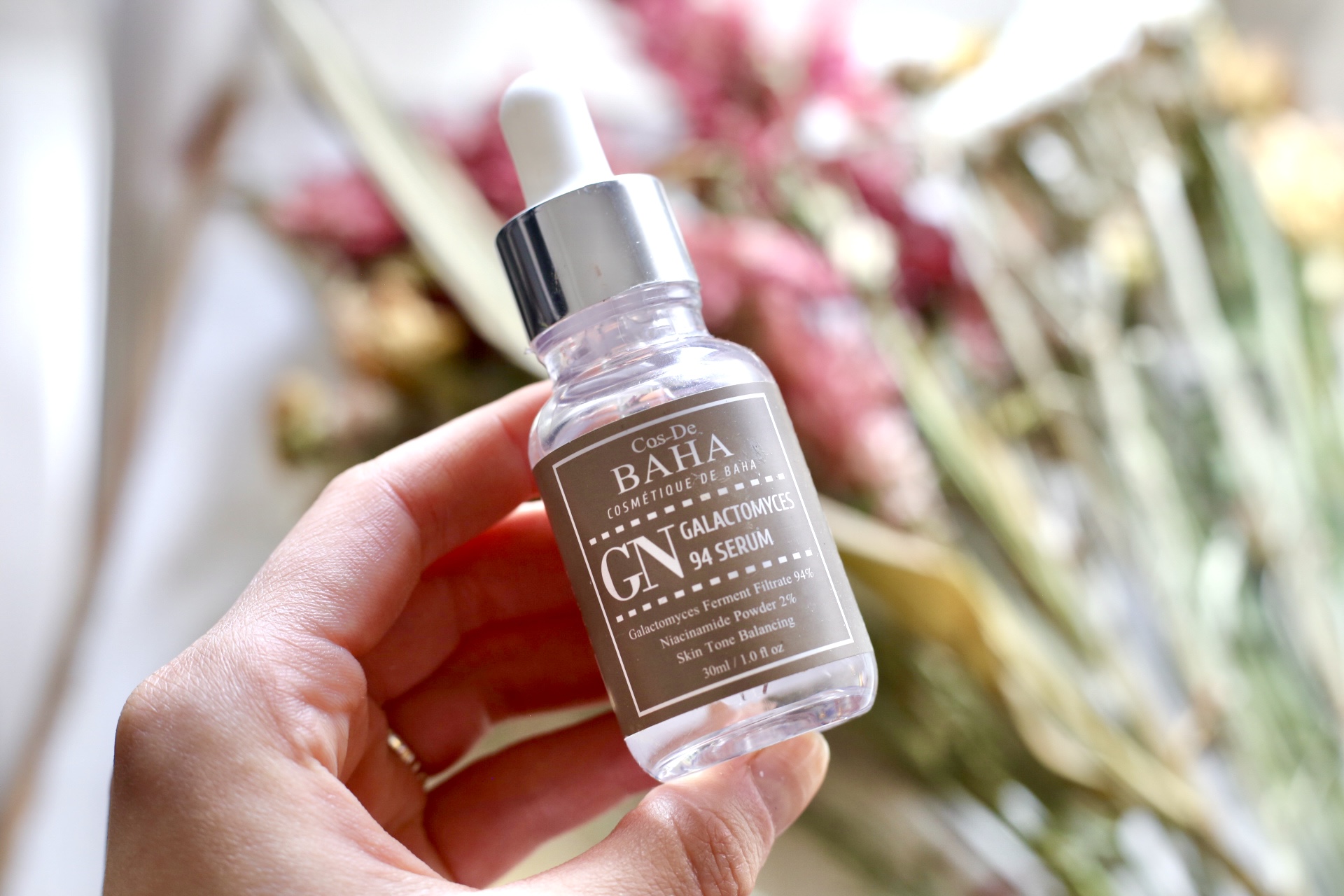 Best Clean Dupe for SK-II Essence: Cos De BAHA
In my research for the cleanest dupe to SK-II Facial Treatment Essence, I found that Cos de BAHA had the purest formula.
Cos De BAHA contains:
94% Galactomyces Ferment Filtrate
2% Niacinamide
Hayluronic Acid
The serum is vegan, cruelty-free, fragrance-free, paraben-free, alcohol-free, and sulfate-free.
As it's a serum and not an essence it will be thicker than SK-II Facial Treatment Essence, which is a product category between a toner and serum invented by South Korea.
This serum is supremely hydrating and its effect is immediate. But what's so great about Galactomyces Ferment Filtrate? Let's take a closer look at this buzzy ingredient.
What is Galactomyces Ferment Filtrate?
Galactomyces ferment filtrate is a yeast extract that has been getting a lot of attention in the beauty industry for its potential benefits for the skin. But what exactly is it and why is it so popular? In this section, we will delve into the origins of galactomyces ferment filtrate and discover how it came to be a skincare superstar.
Scientists first discovered galactomyces ferment filtrate in the early 1980s during the production of sake, a Japanese rice wine. It was noted that the hands of the sake brewers, who were constantly exposed to the yeast fermenting in the vats, were particularly youthful-looking and radiant. Researchers dug deeper into this phenomenon and found that it was due to the galactomyces ferment filtrate in the sake fermentation process.
Since then, galactomyces ferment filtrate has been extensively researched and incorporated into various skincare products, particularly in Korean beauty products. It is known for its ability to hydrate and brighten the skin, reduce the appearance of fine lines and wrinkles, and even out skin tone.
Benefits of Galactomyces Ferment Filtrate
The benefits of galactomyces ferment filtrate for your skin are numerous and impressive. It can help to boost hydration levels, making skin appear smoother and more supple. It also contains antioxidants that can help to protect the skin from environmental stressors, such as pollution and UV radiation. In addition, galactomyces ferment filtrate has been shown to stimulate collagen production, which can lead to firmer, more youthful-looking skin. These benefits, combined with its long history of use, make galactomyces ferment filtrate a powerful and promising ingredient in skincare products.,
How to Incorporate Galactomyces Ferment Filtrate into your Skincare Routine
To reap the benefits of galactomyces ferment filtrate, it's essential to incorporate it into your skincare routine correctly. Here are a few tips to help you get started.
First, determine which product(s) to use. Galactomyces ferment filtrate is often found in toners, essences and serums, so choose the product that best fits your skincare needs. For instance, a toner can help to balance your skin's pH levels, while an essence or serum will provide a more concentrated dose of the ingredient.
Next, consider the other ingredients in the product you choose. Galactomyces ferment filtrate works well with other hydrating and anti-aging ingredients such as hyaluronic acid, niacinamide, and vitamin C. Look for products that include these ingredients to maximize the benefits of galactomyces ferment filtrate.
When incorporating galactomyces ferment filtrate into your skincare routine, it's essential to start slowly. Begin by using the product once every other day or twice a week to assess how your skin reacts. If you experience any irritation or discomfort, reduce the frequency of use or discontinue use altogether.
Follow up with your regular moisturizer and sunscreen to lock in hydration and protect your skin from environmental stressors.
Cos De BAHA Amazon Store