Best Wrinkle Patches Review: I Tried Frownies, SiO Beauty, Smoothies & More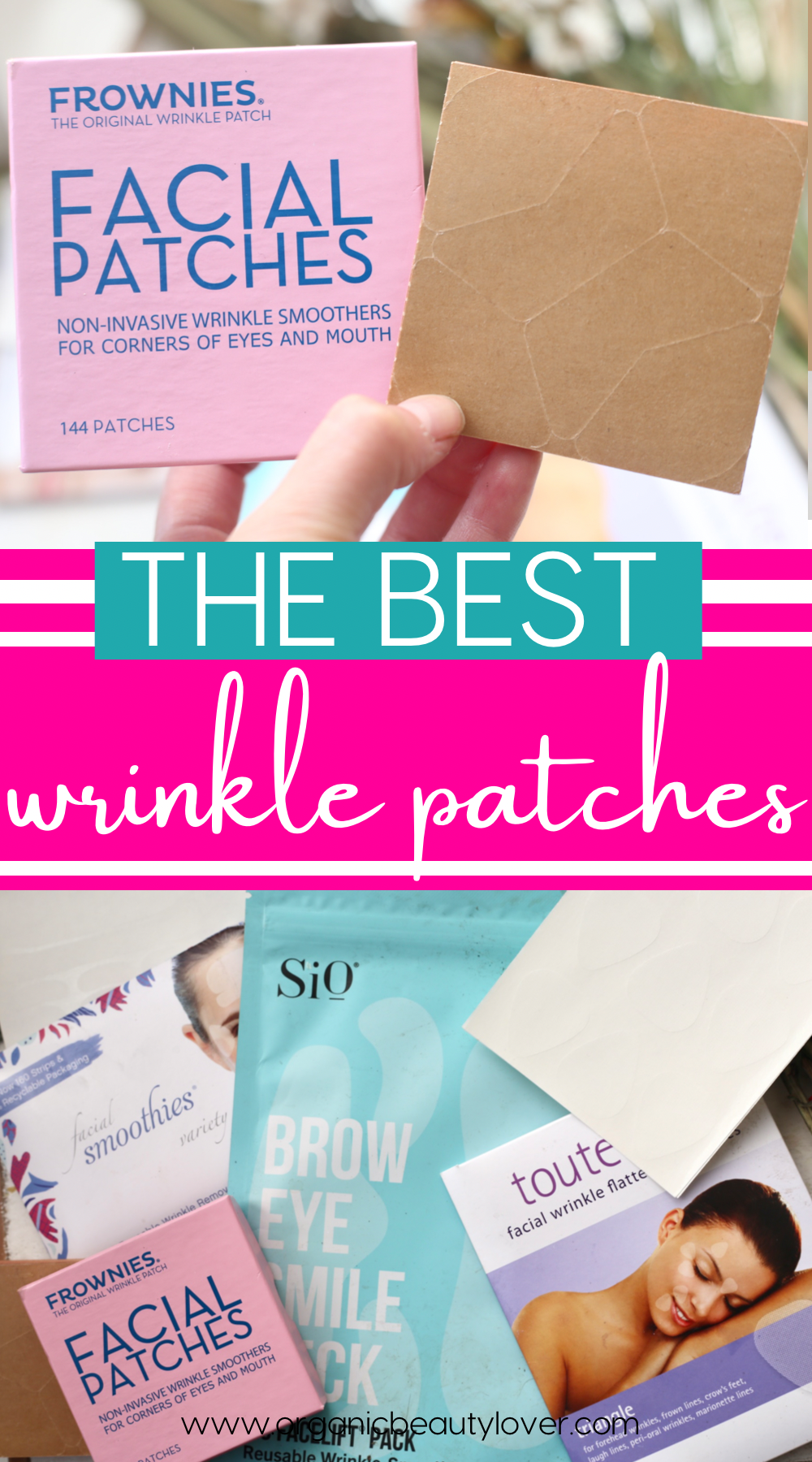 Wrinkles patches have been around for more than a century, but have enjoyed a surge in popularity recently thanks to social media and the younger generations looking for more affordable, safer alternatives to Botox. The best wrinkles patches smooth the appearance of fine lines and provide a temporary wrinkle reduction effect. Popular silicone wrinkle patches like Frownies and SiO Beauty work by retraining the facial muscles to relax, release tension, and lay flat. I tried the most highly rated wrinkle patches including Frownies, Sio and a number of popular Amazon-sold wrinkle patch brands, and am sharing all my thoughts in today's review.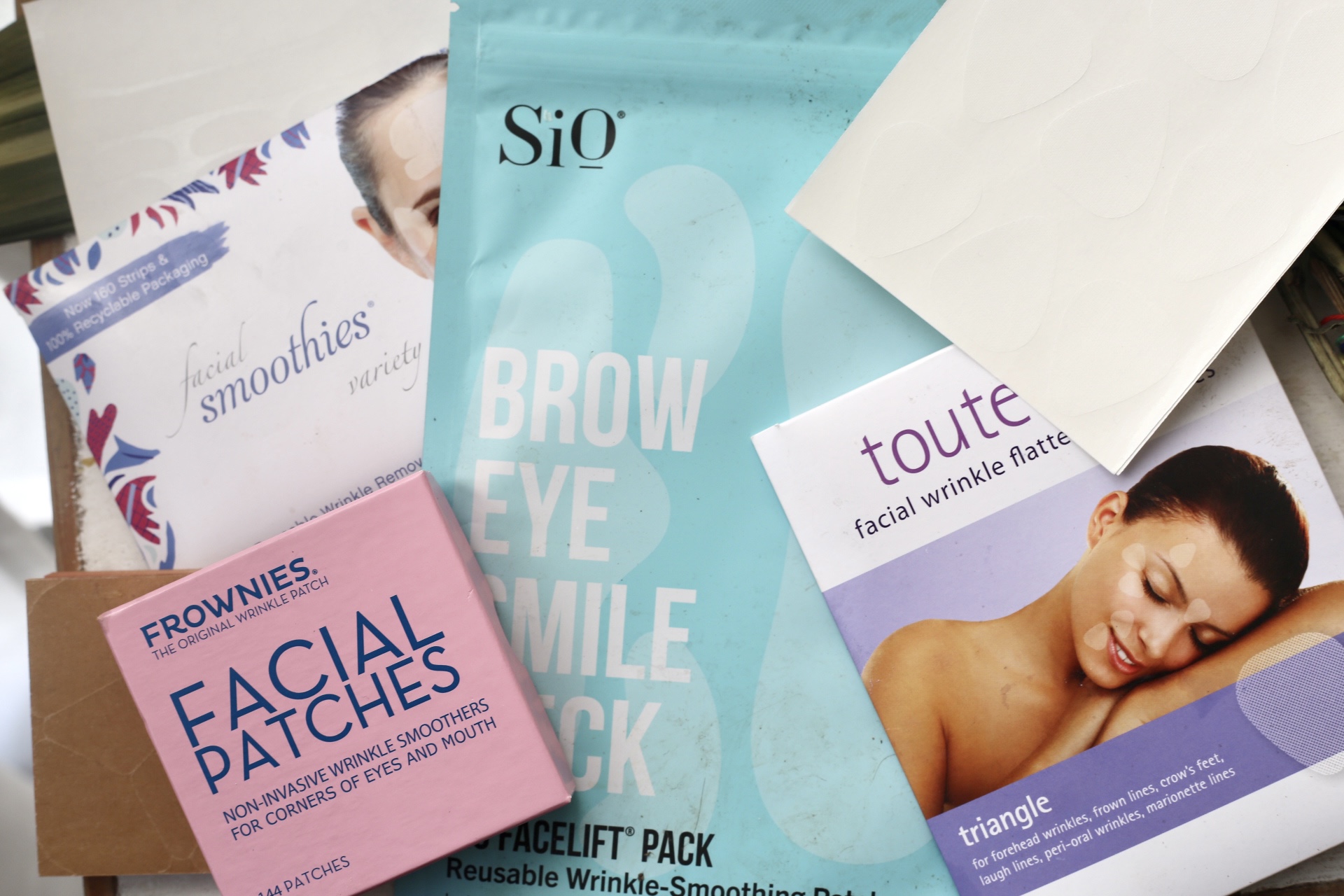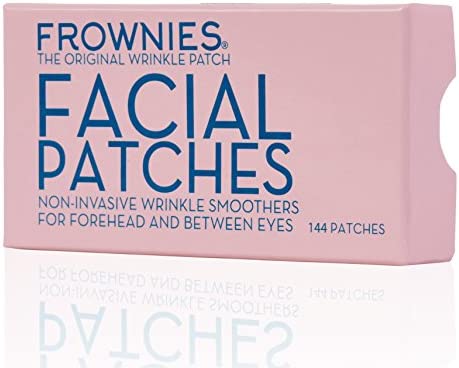 Originally called wrinkle eradicators in 1889, Frownies is a fourth generation business led by and for women.  Frownies are small cardboard-like patches that stick to your skin and are made of natural weighted unbleached craft paper and a vegetable-based adhesive. Each Frownies box contains 144 patches perforated in different triangle shapes to accommodate distinct areas of your face.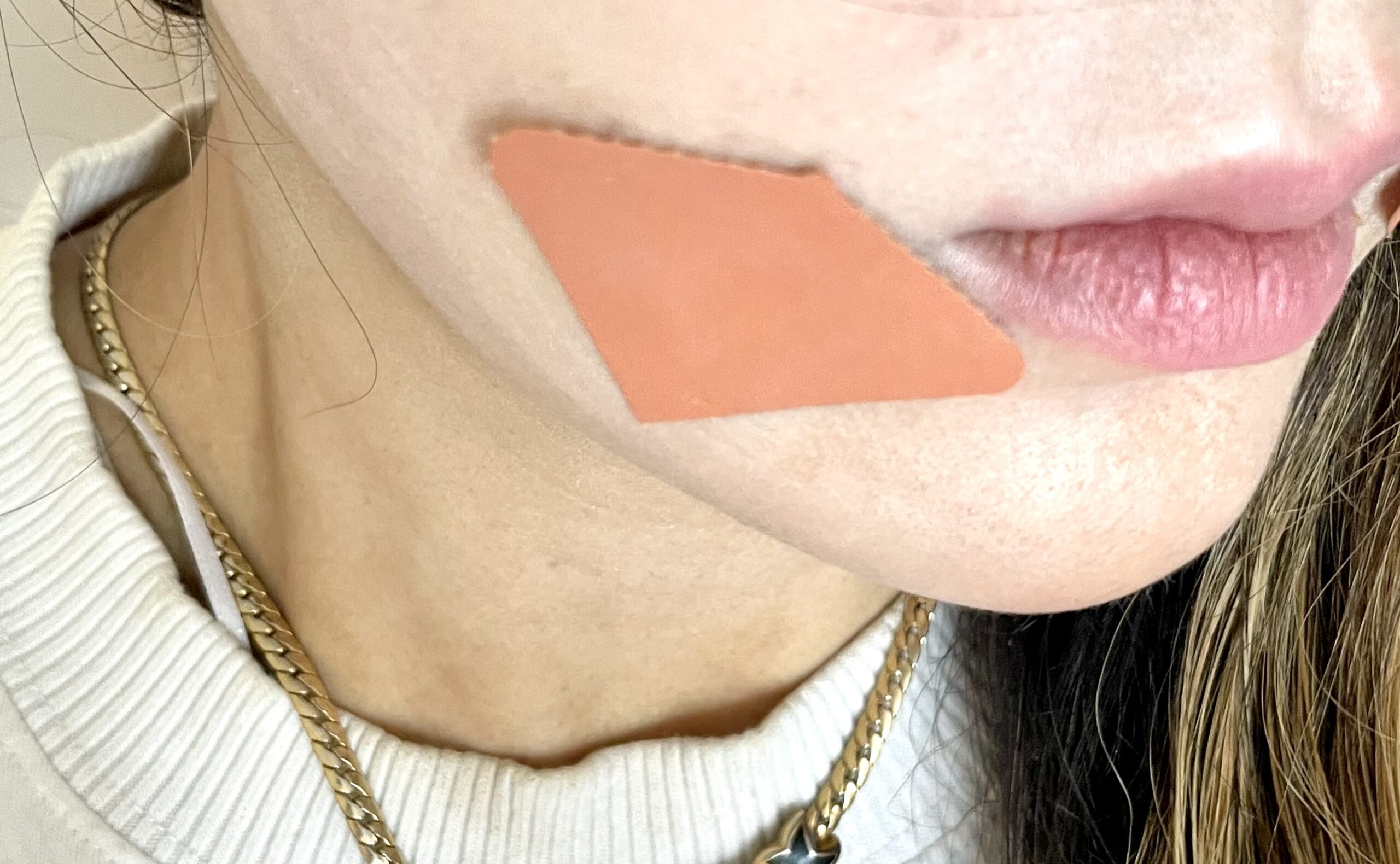 How To Use Frownies
Frownies recommend using Frownies Facial Patches every night for 30 nights to receive lasting results. After you have trained your facial muscles, you should wear the Facial Patch a minimum of three to four days a week in order to maintain proper facial posture. Fine lines can be smoothed in less than 30 nights and often only need 3-4 nights every week to maintain wrinkle free skin. The patches should only be lightly spritzed with water or face toner not put under running water. They won't adhere properly to the skin if overly wet. The next day they're stuck very tightly to the skin, so pulling them off without any "lubrication" is pretty painful. I wet them again before gently removing. The last thing I want to do is unnecessarily stretch and tug my skin.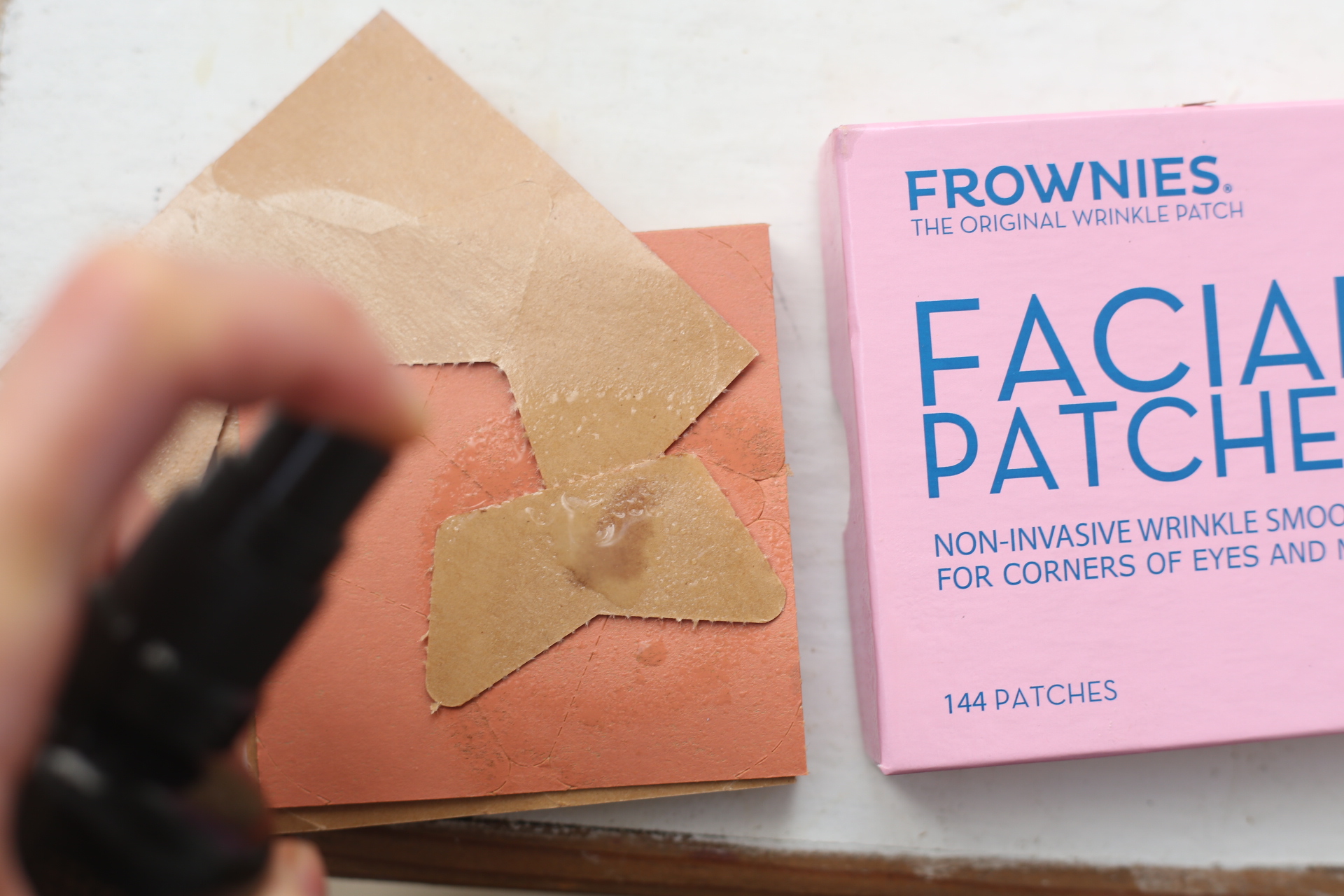 Frownies Pros:
Affordable, you get a lot of patches with your purchase
Stick and mold well to the skin
Frownies Cons:
Not very beginner user friendly
Difficult to take off
Leaves edge marks on the skin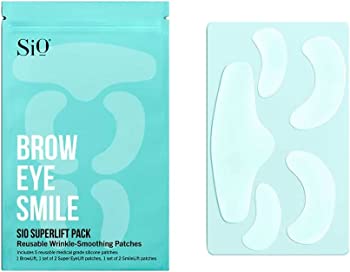 Another very popular, modern wrinkle patch company is SiO Beauty's wrinkle-reducing and skin hydrating silicone patches. Sio Beauty was started by Gigi Howard, who experienced chest wrinkles in her 20s and sought to create her own solution. After hundreds of prototypes and even a few clinical trials, Sio Beauty was launched.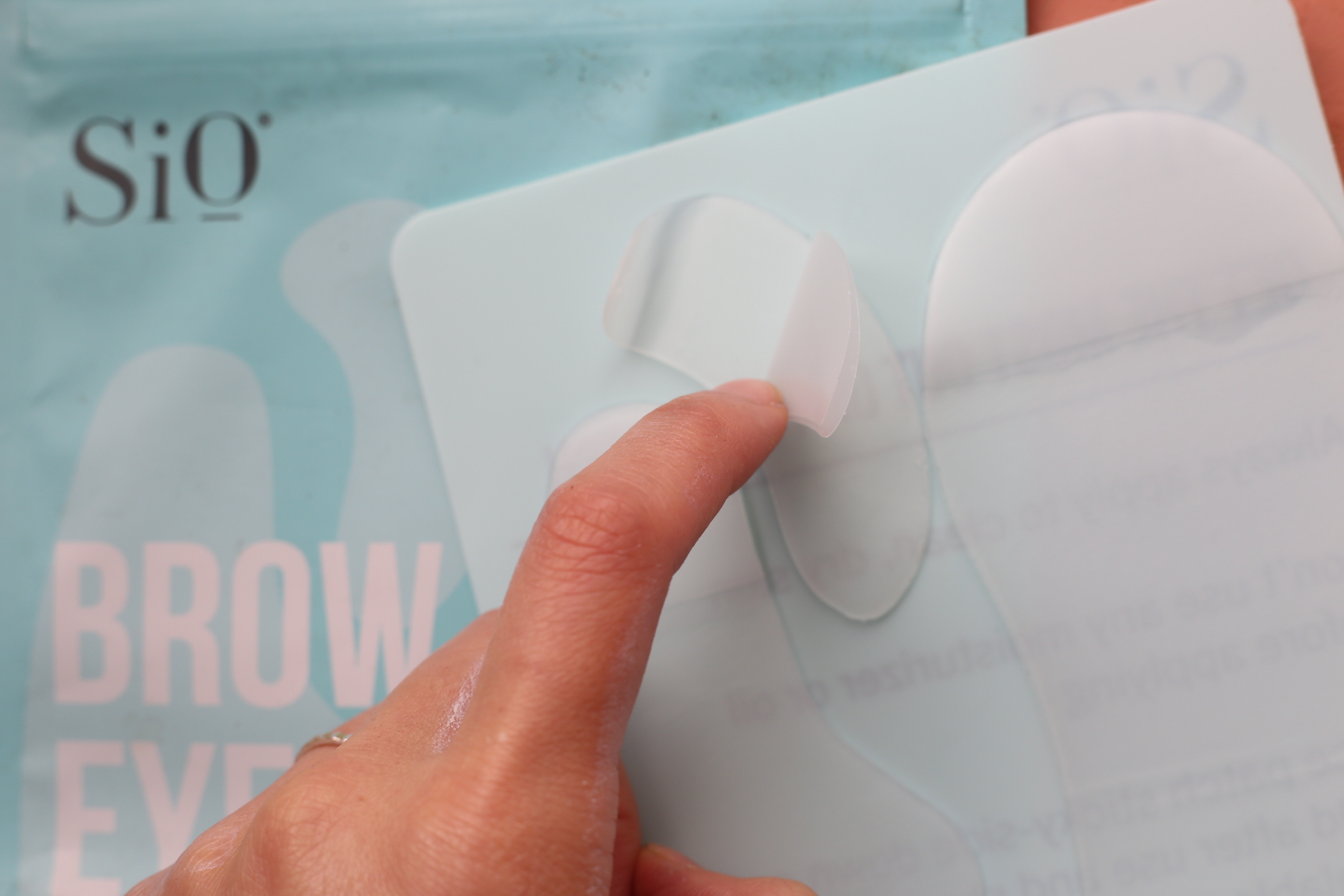 These 100% medical grade silicone patches are made of high quality material and are very beginner user friendly. The way SiO Beauty wrinkle patches work is through gentle compression, which flattens existing lines and prevents new ones from forming.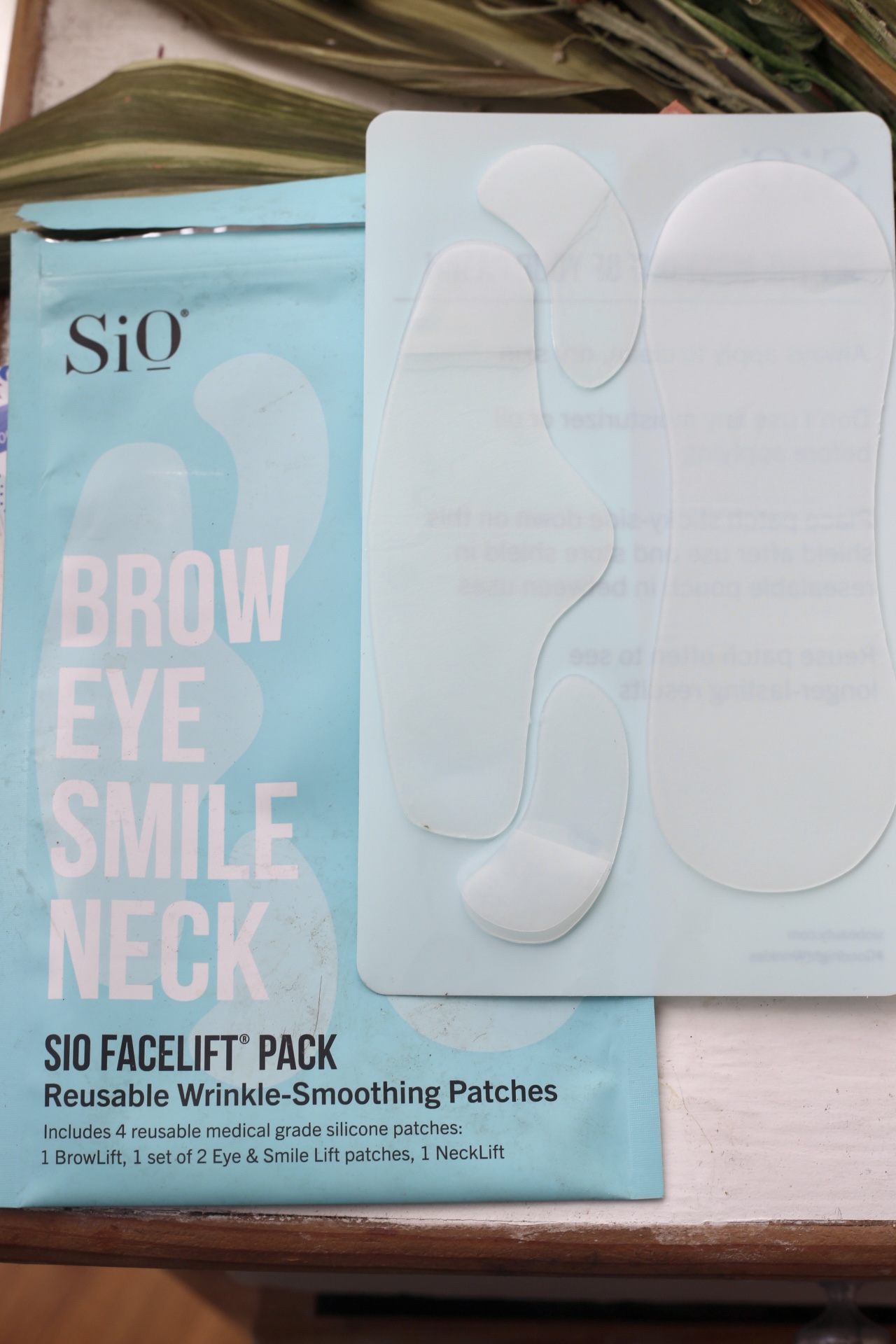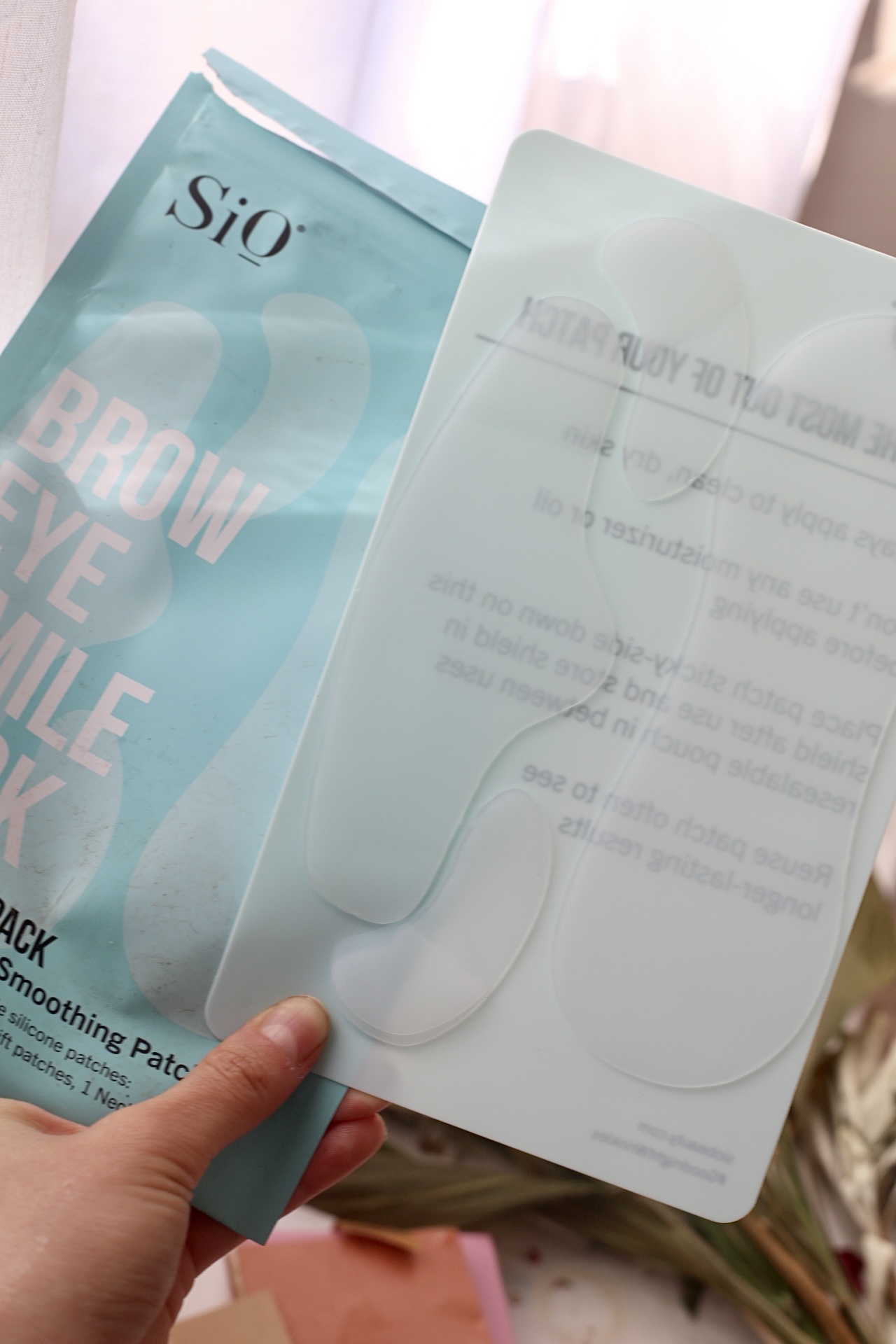 Skin should be completely dry and free of creams. Wear SiO's wrinkle treatment patches while sleeping, or for a few hours during the day, whatever is more comfortable.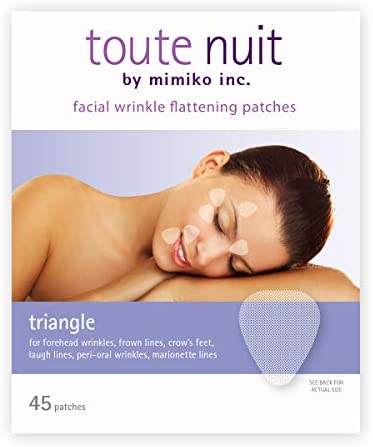 Another popular wrinkle patch brand I tried that's also used by Amanda Seyfried is called Toute Nuit, which I found on Amazon. These affordable wrinkle patches are designed by a Japanese makeup and skin care specialist, to smooth out wrinkles, and relax facial lines & frown lines on your face. The Toute Suit wrinkle patches work by giving your facial muscles and skin a support structure to relax and regenerate.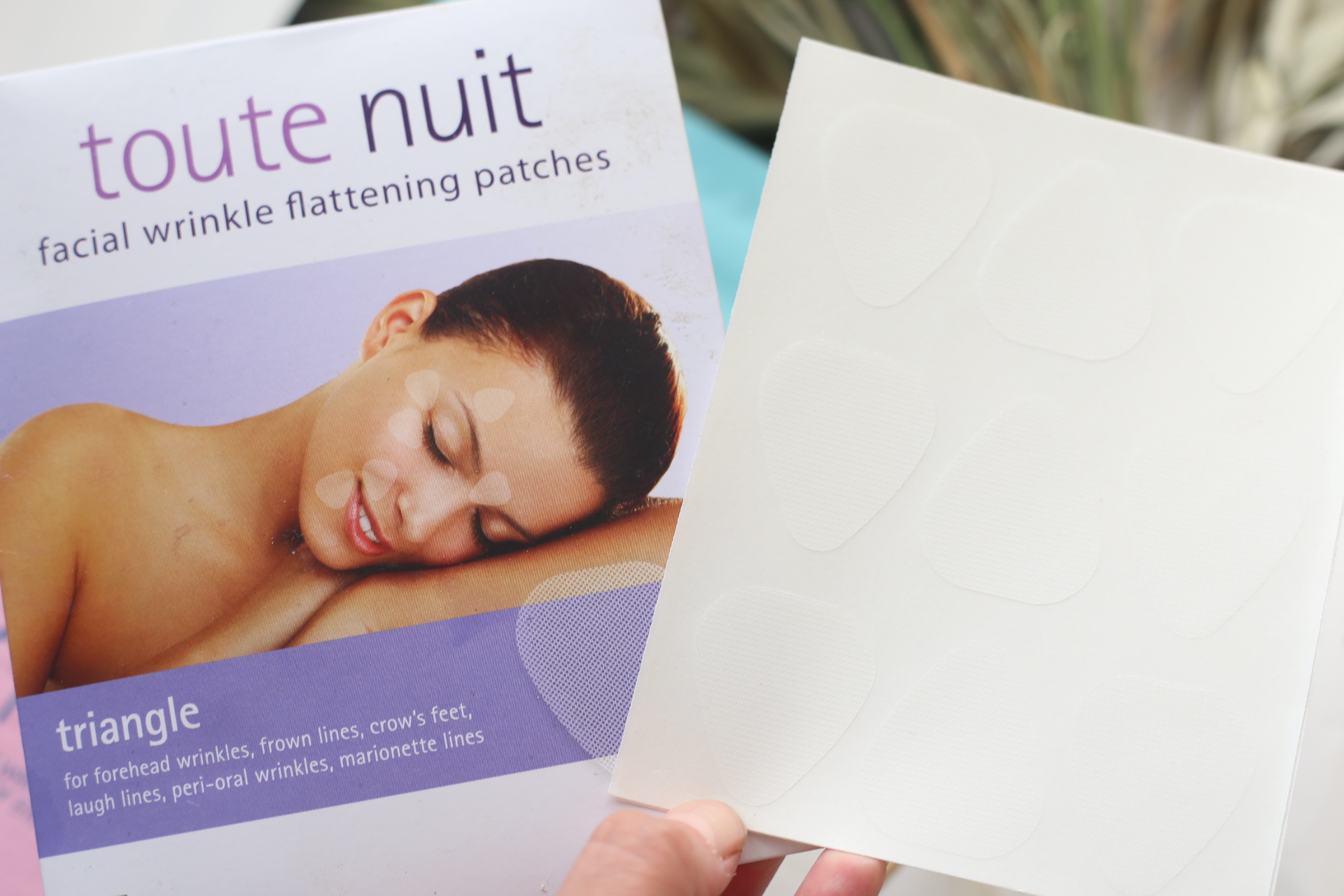 Toute Nuit patches are made from a non-invasive, skin safe, hypoallergenic medical grade tape with small perforations that allow for air porosity, easy application and removal.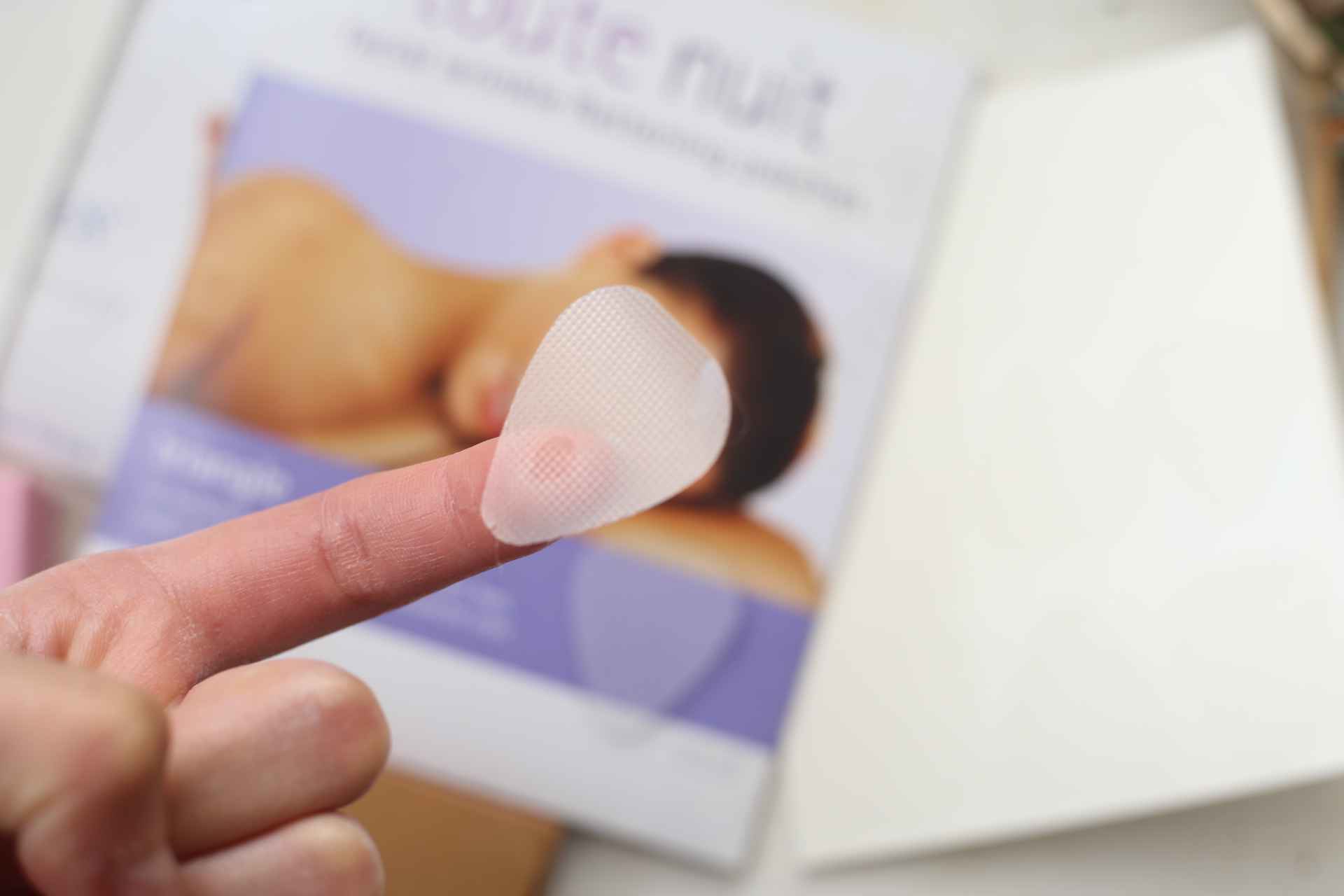 The patches are transparent and blend in with your skin so they are not noticeable. Toute Nuit even offers Relaxation Patches to prevent and relieve tension between eyebrows and forehead from extended screen interaction.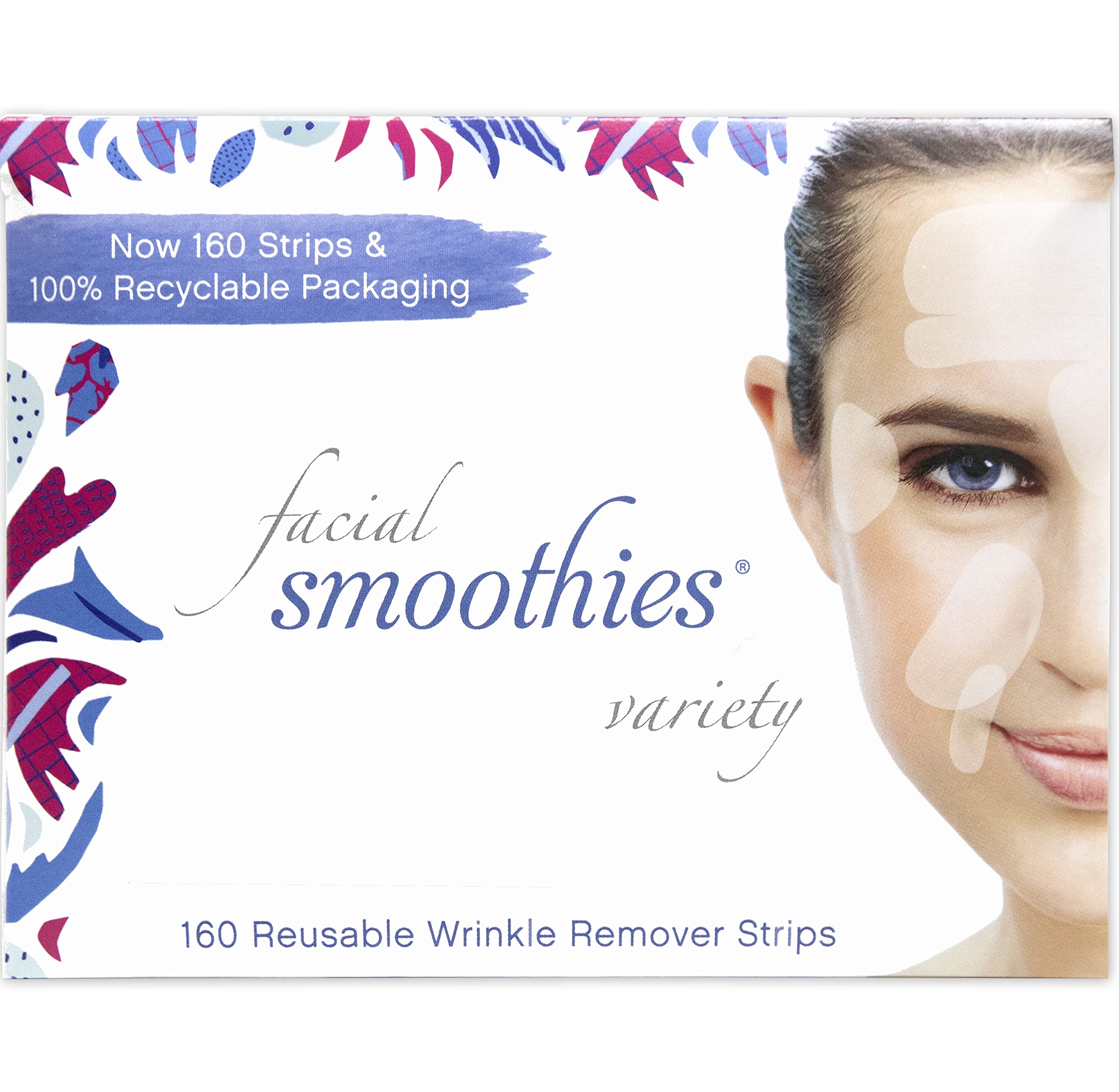 The most affordable option I found are Smoothies Wrinkle Patches which contains 16 sheets of 10 adhesives for under $18. These are reusable to a certain extent and come in a variety of shapes. They hold skin in a relaxed state to remove facial expression damage and can be used after you let your serums and moisturizer absorb. Female founded, Smoothies uses eco-friendly packaging and are made entirely in the USA. I found the Smoothies wrinkle patches easy to use and the variety of shapes was versatile, but I did find them to be on the small side. These are great for focusing on specific small areas or individual wrinkles, but you would need to purchase other wrinkle patches in addition if you're looking to cover more skin and prevent muscle movement over a wider area.
These 100% silicone masks from Pacfica Beauty can be used with your favorite serum or alone to pull out stubborn 11s or creases with their grippy surface. They're good for up to several uses, but I feel they can last more if you take good care of them. While they say you can use it on top of your serum if you toss and turn a lot during your sleep, the mask will slide off. Even though the mask and tin are super cute, it's got more of a heavier feeling than the thinner wrinkle patches because of the thickness.