Grand Hotel Des Bains Kempinski St Moritz (Hotel Review)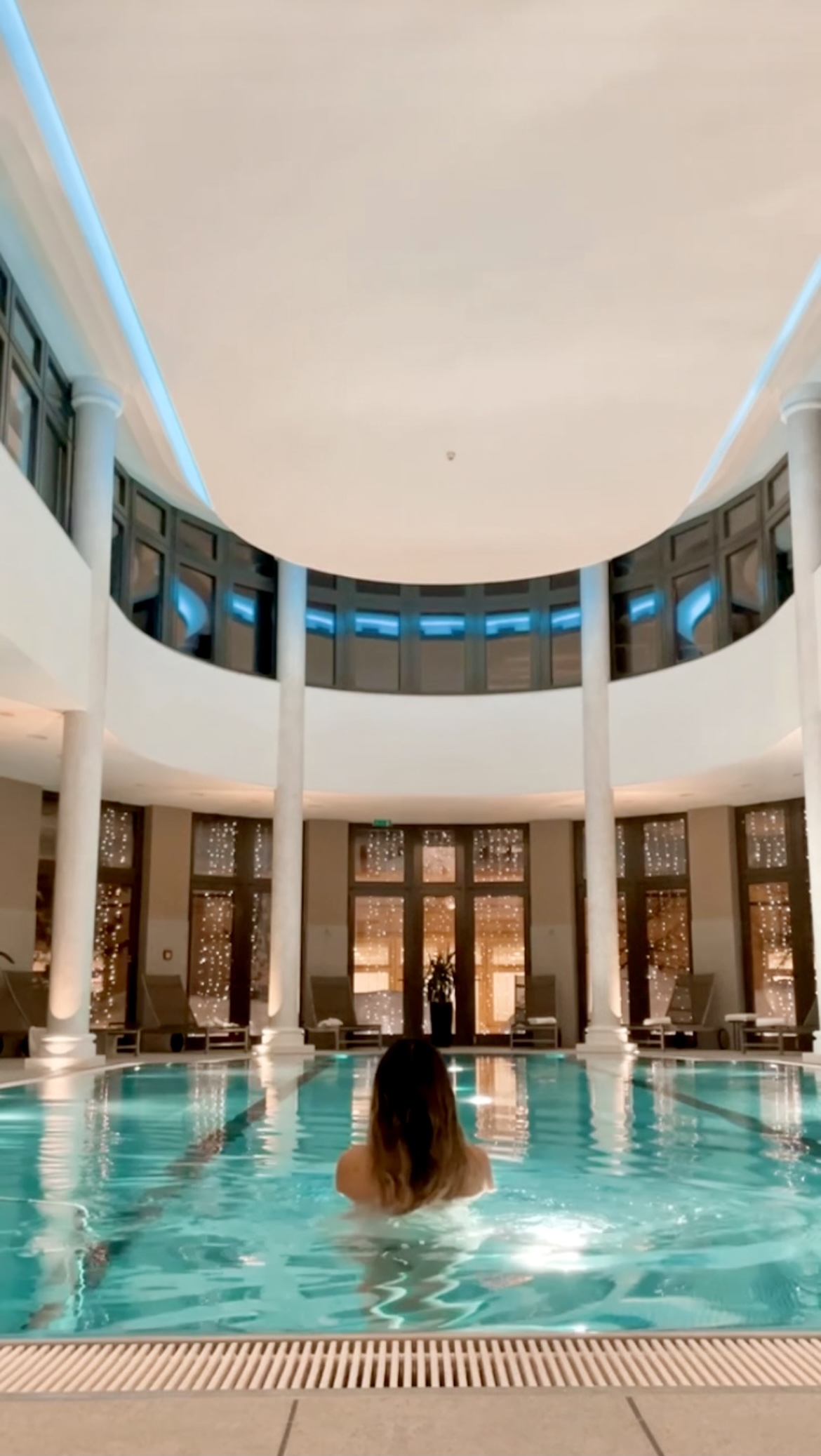 Grand Hotel Des Bains Kempinski is the oldest and largest five-star hotel in St Moritz, 1864 to be precise. Regal in every way, the iconic Kempinski hotel is everything you'd expect from a luxury hotel in the glitzy Swiss destination of St Moritz. The exclusive Swiss German town is the birthplace of Alpine winter tourism and found fame through its mineral springs first discovered 3,000 years ago. St. Moritz is a pinnacle of luxury and a popular destination for celebs and royalty. I stayed two nights at the Grand Hotel Des Bains Kempinski and am sharing my thoughts in this St Moritz hotel review.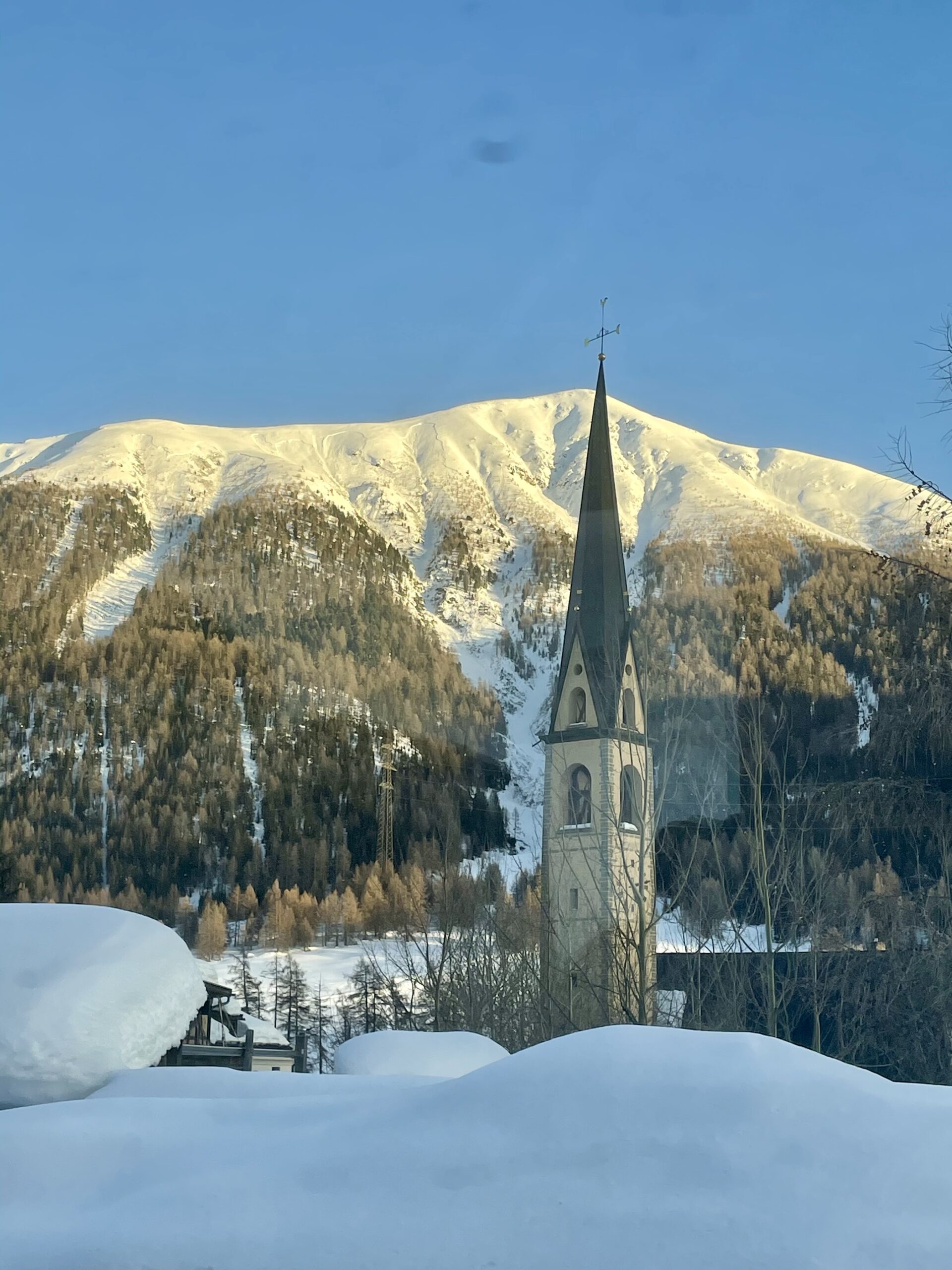 The hotel is just a few minutes from the train stop (the journey took me about 8 hours from Geneva). From the moment I set foot on the hotel, I was a bit overwhelmed by its opulence especially after my long tiring journey. It is a stunning hotel. I was upgraded to one of the highest grade suites in the hotel that's situated closest to the incredible Kempinski spa.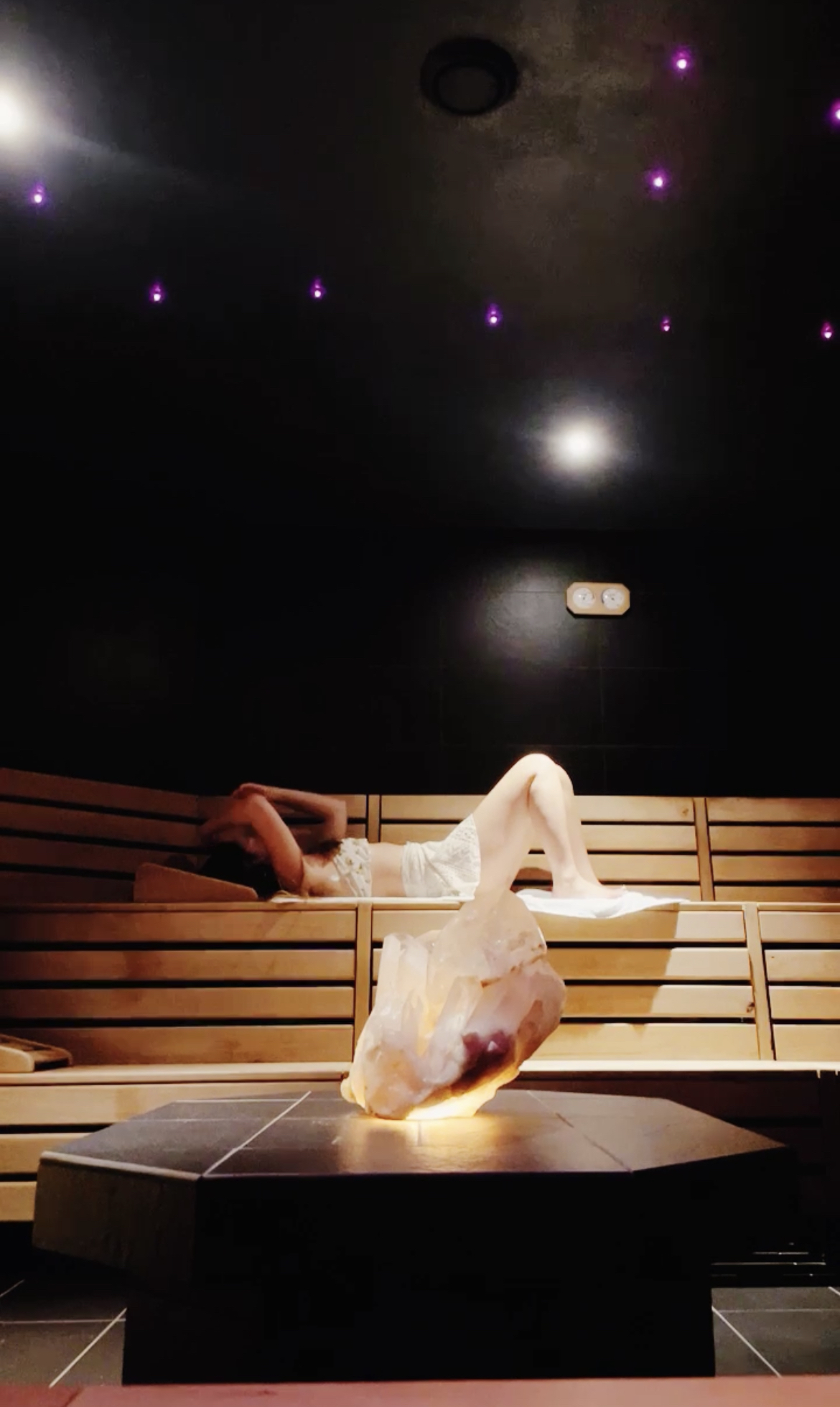 This is very much a spa hotel, so a must if you love luxury spas. The Kempinski St Moritz one is probably the largest spa I've ever experienced in a hotel.
It's set on 2,800 sqm and has four different saunas, a steam bath, a laconium, an indoor pool, Kneipp baths, a gym, a sun terrace and a separate ladies' spa. The gym overlooks the indoor pool at the bottom and the ladies spa has about four different small sauna rooms.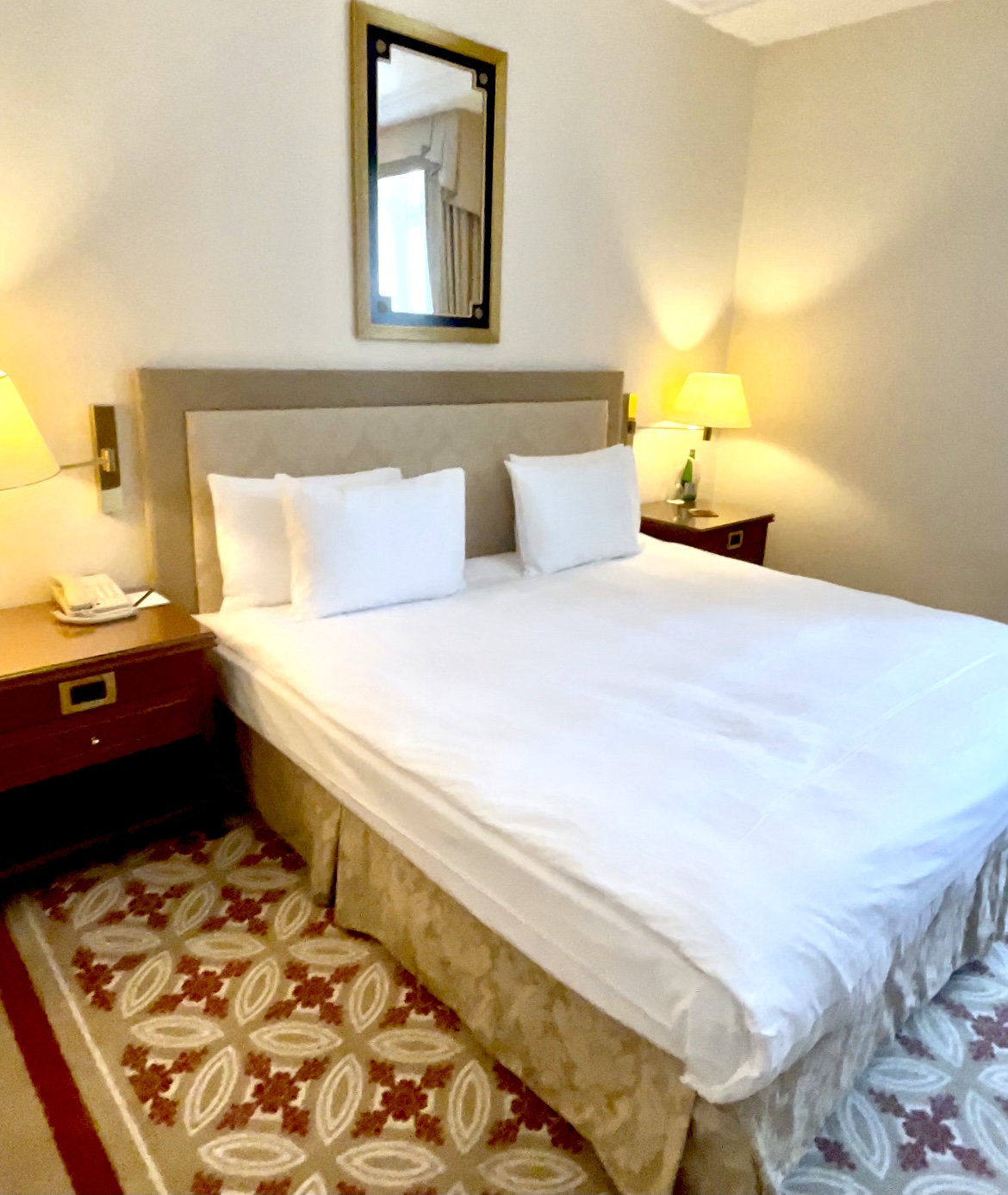 My suite had two bedrooms, one slightly larger and nicer and a second smaller one ideal for kids. It also has a separate foyer, living room, kitchen, dining area and balcony,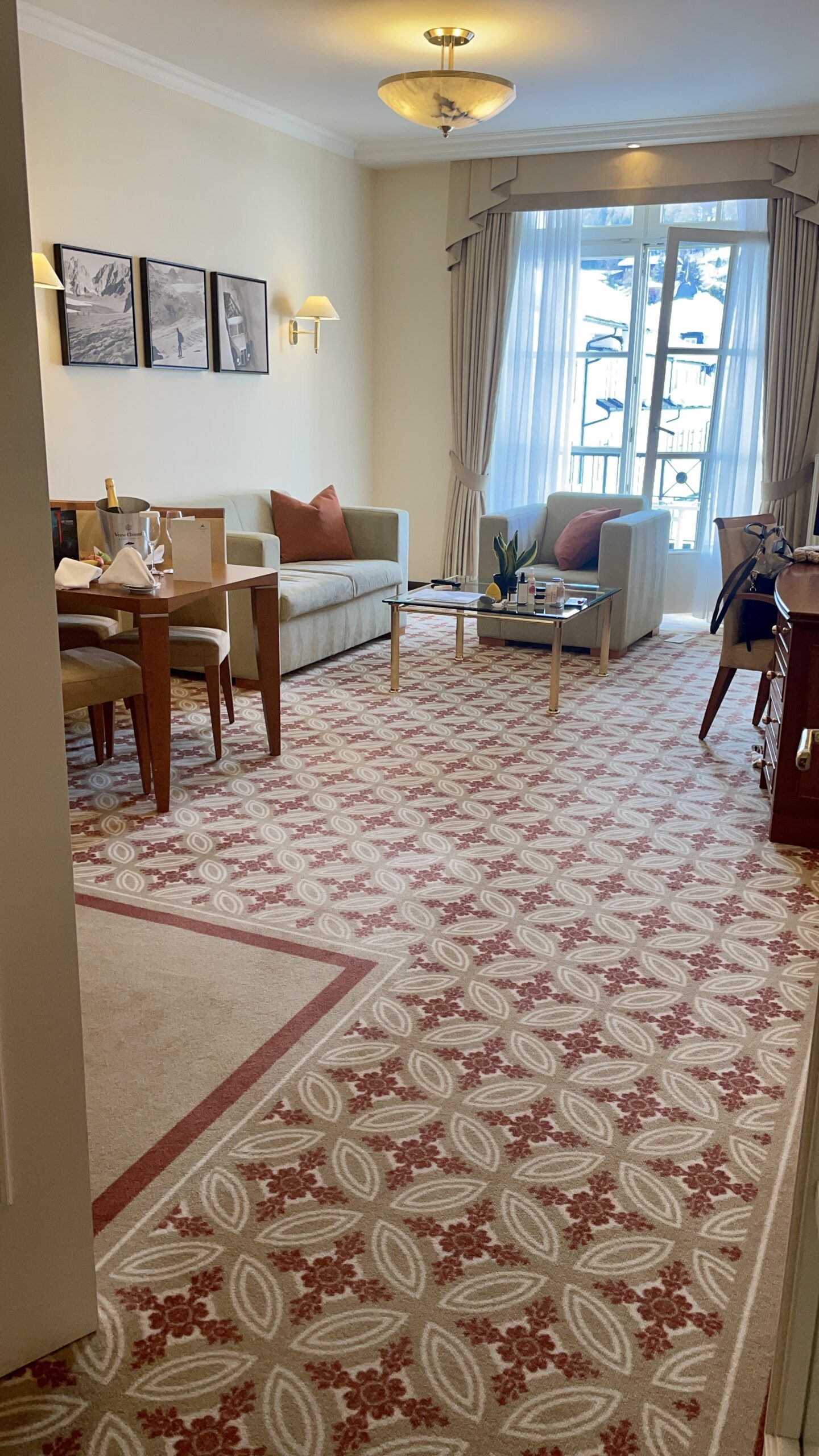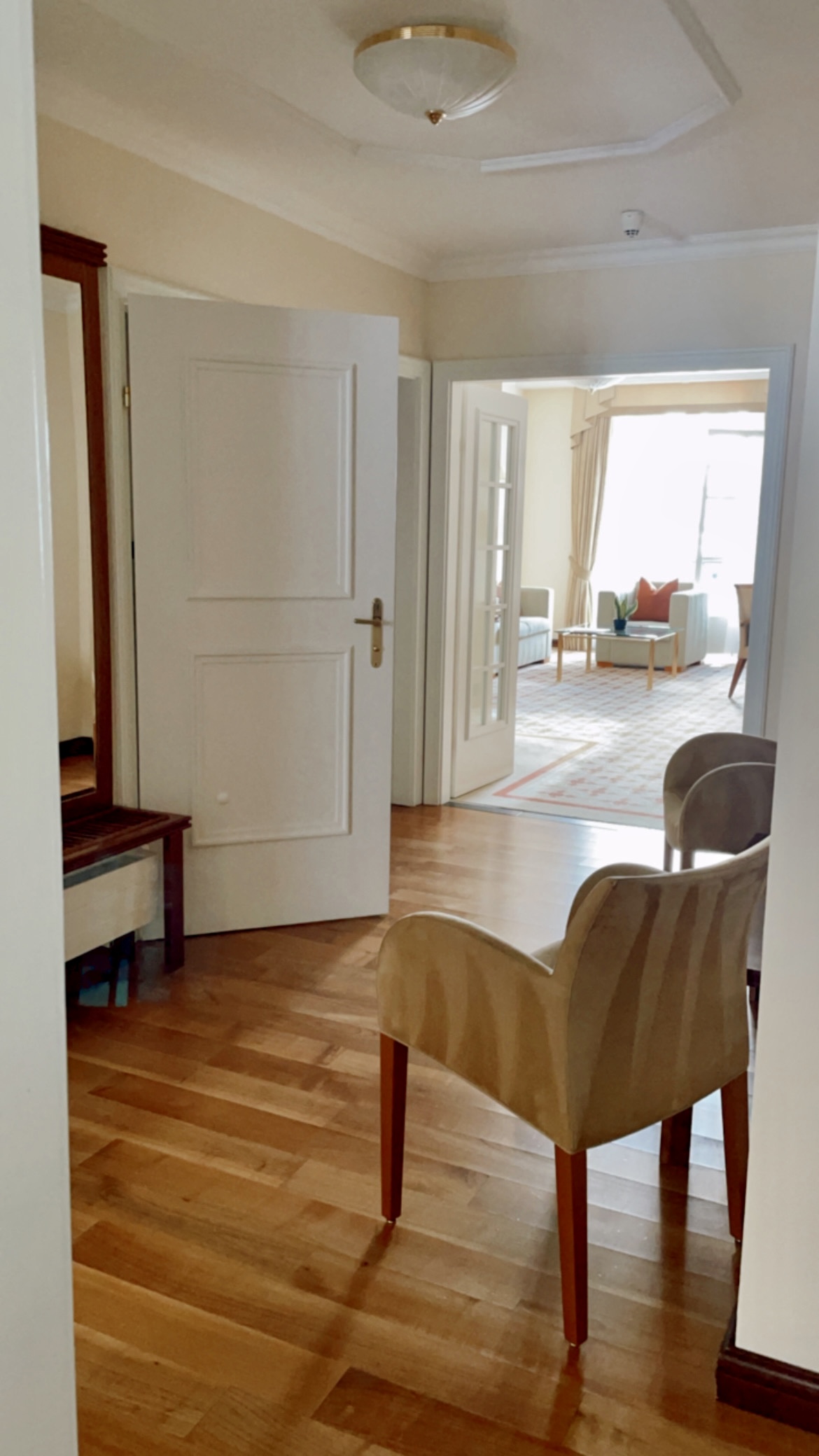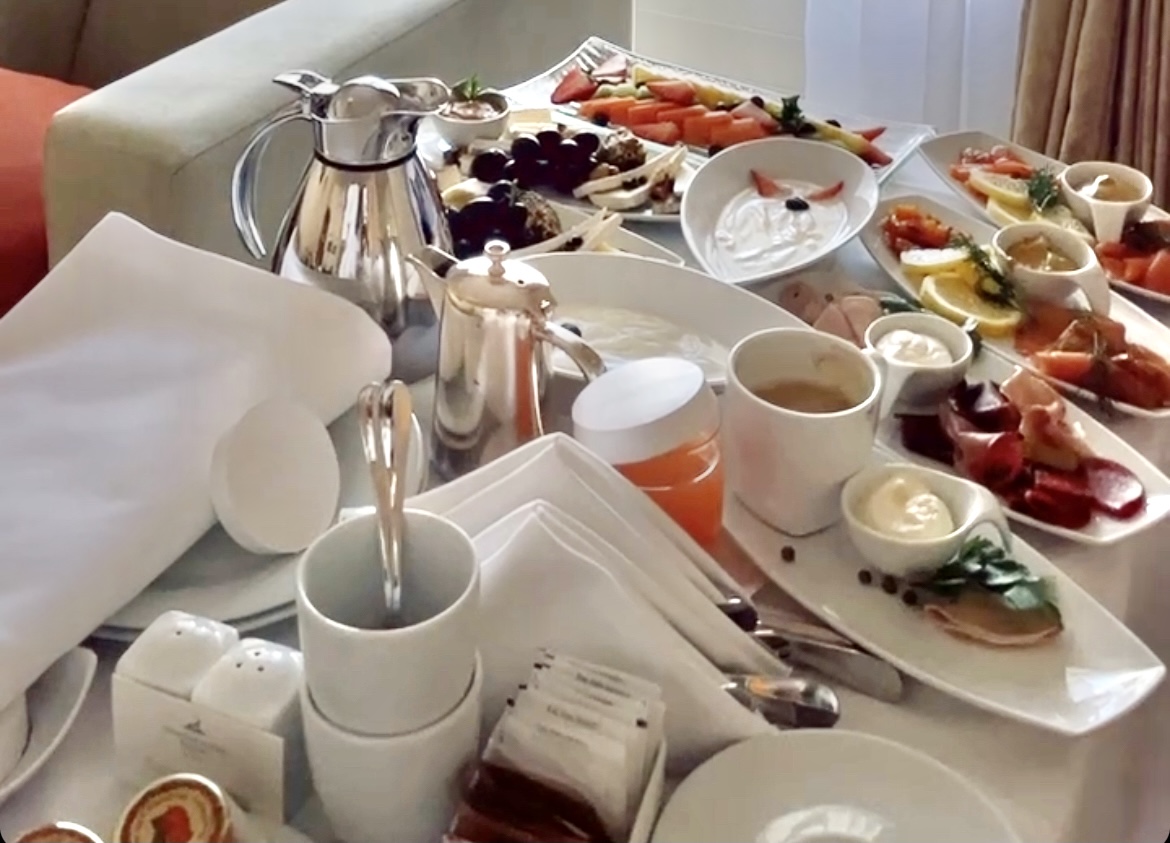 There was a bit of a miscommunication at first about whether breakfast could be delivered to your room as some hotels will simply charge a room delivery fee. The breakfast came beautifully presented with quality fresh fruits, cheeses, jams and spreads along with juice and coffee.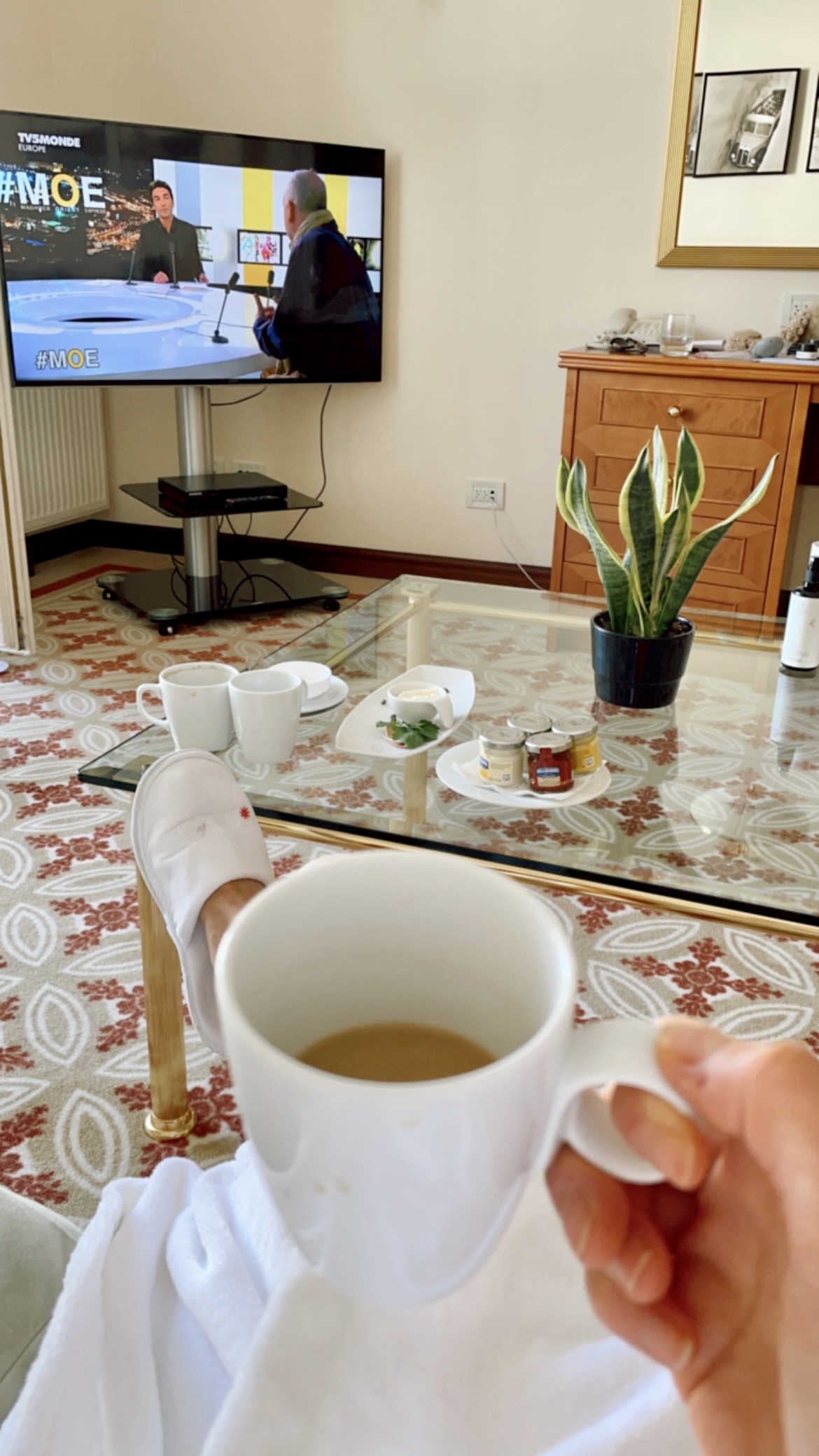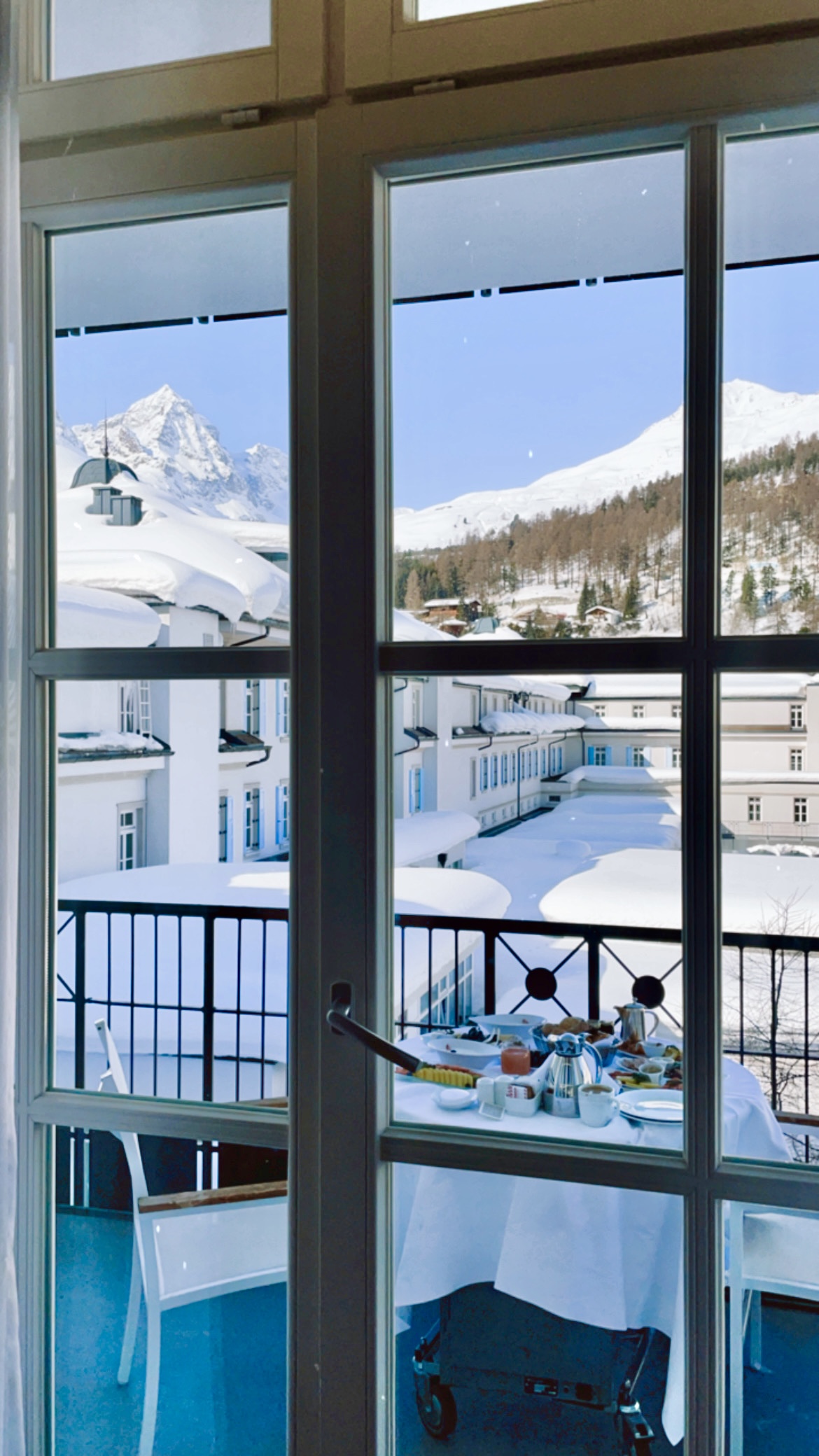 The balcony had a view of the hotel plus mountains. Truly how I wish breakfast was savored every morning by me.
The service was attentive and 5-star worthy, which is what I would expect from an iconic St Moritz hotel.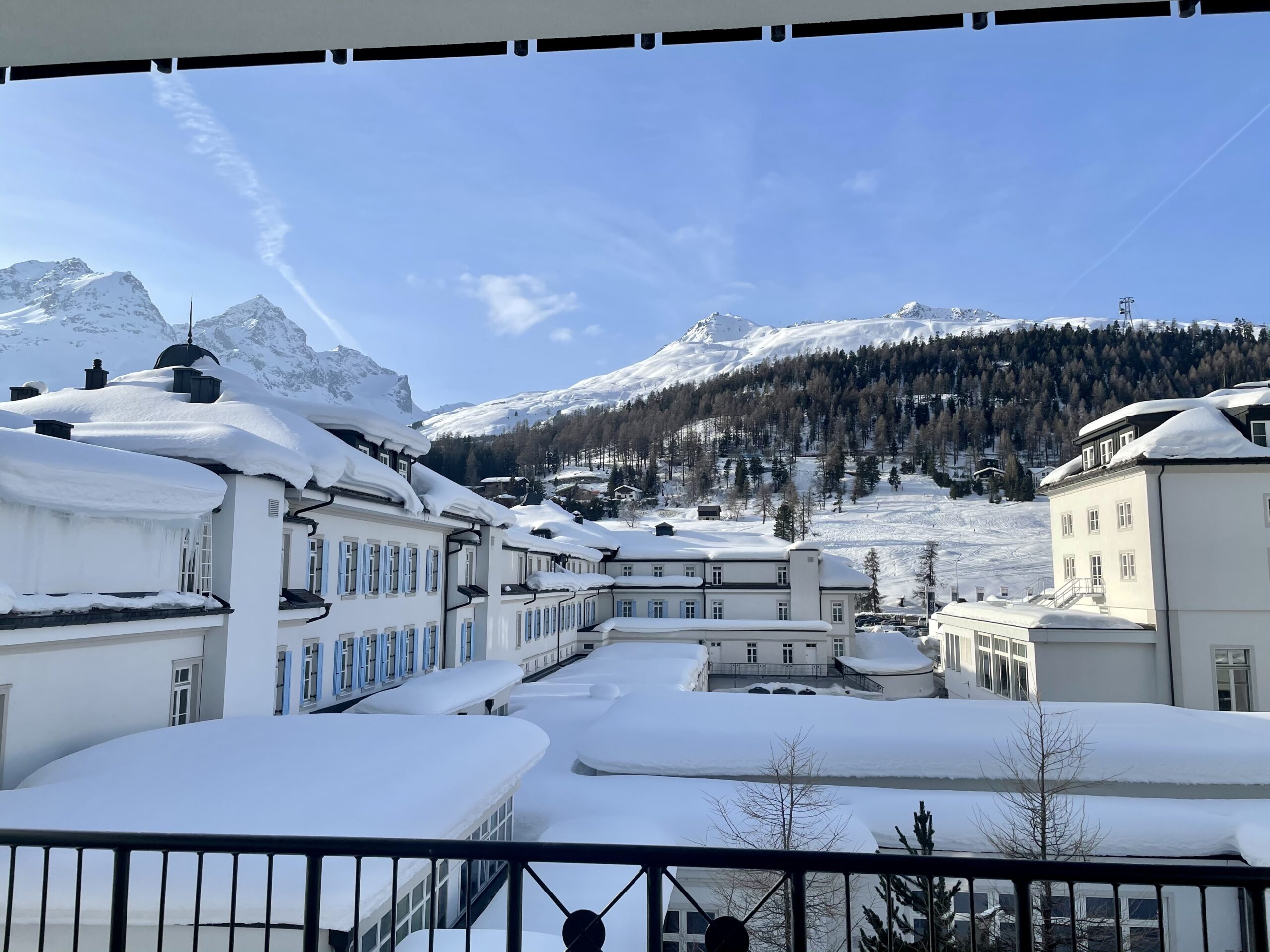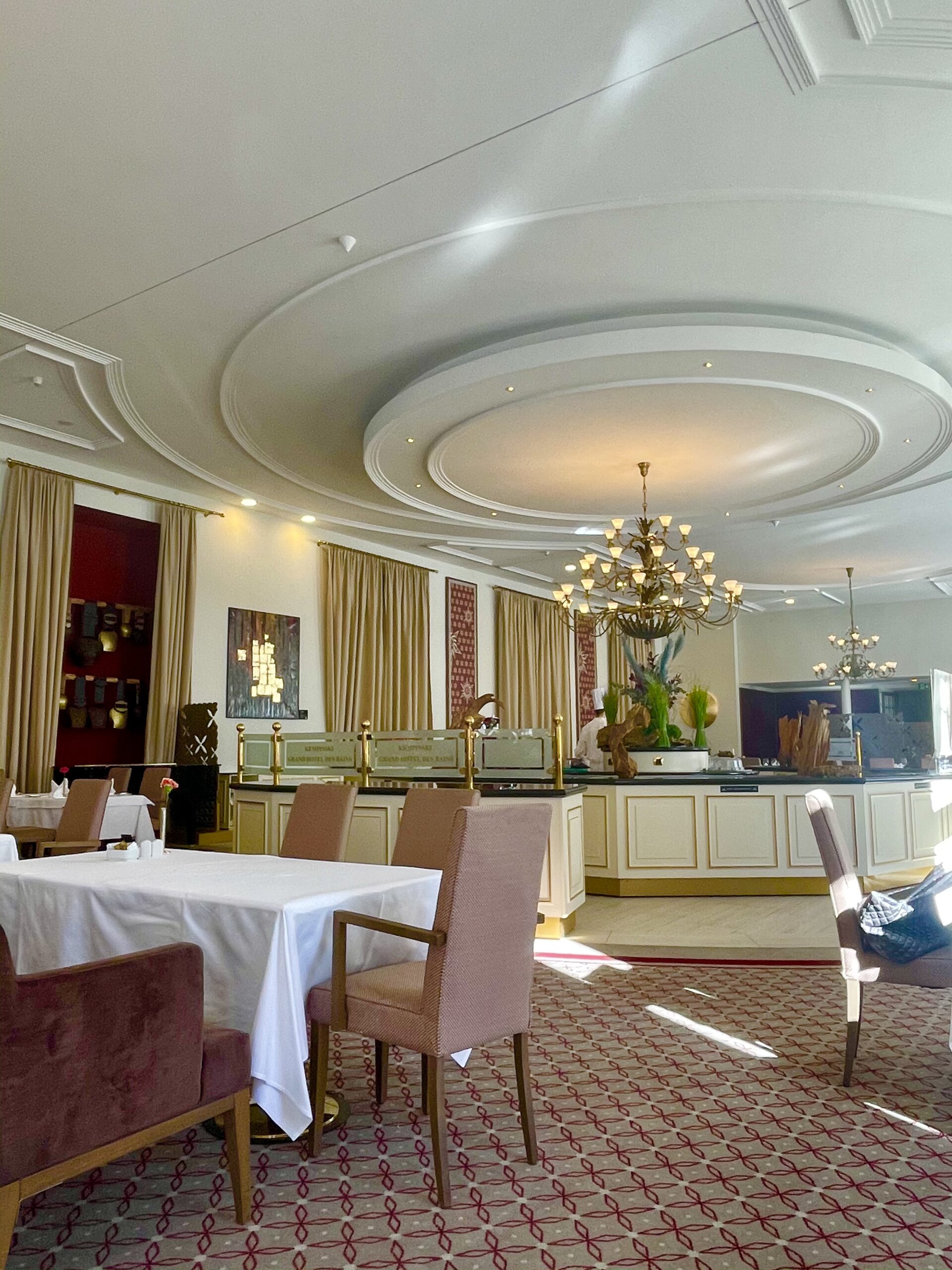 I was so impressed by the spa – it's huge with so many different rooms to experience. The video I took below will better convey what I mean than anything I could write.