Earthwise Beauty is, as you know from my Instagram, one of my favorite organic skincare brands. I am constantly in awe of Ava, the founder's, creative blend of carefully selected and sourced ingredients and the passion and thought she puts behind each product. The packaging and product names are fun and quirky, yet the ingredients luxurious and outstanding. Each product is unique and made from unrefined, unprocessed fair-trade ingredients: unrefined botanical oils and butters, traditionally prepared herbs, and therapeutic-grade essential oils and absolutes. Let's dive right into Earthwise's newest product.
Affiliate code OBL saves 15% at checkout always.
Catharsis Face Cleanser and Mask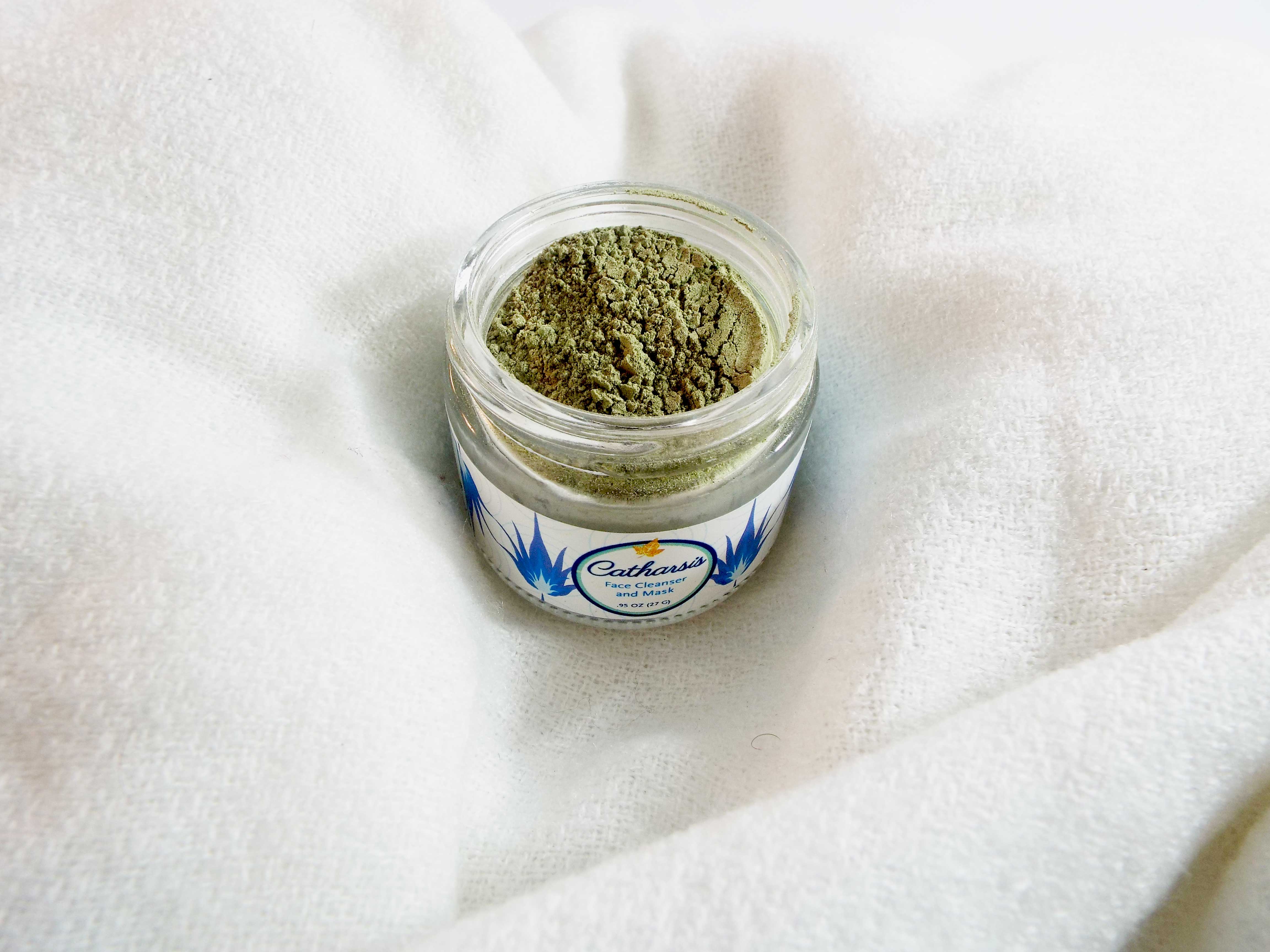 This is an innovative powder form cleanser that can also be used as a mask and its certified organic ingredients are truly impressive:
Aloe barbadensis leaf powder
Neem leaf powder (India)
Spirulina platensis powder
Chlorella vulgaris powder
Orange peel powder
Catharsis is a super fine powder that when mixed with a few drops of water turns into a paste. You spread it all around to swiftly remove makeup, cleanse and detoxify the pores and nourish the skin. I love the versatility of this powder which you can turn into umpteen different kinds of masks by adding your favorite facial oil, oil-based serum or honey or even just by itself and leaving it on for up to 30 minutes. Note that Indian neem leaf is strongly antibacterial/powerful and not meant for continued use over long periods of time. I would suggest using this cleanser in rotation with other cleansers like their Scarborough Fairs Face Wash which I absolutely love or their Marshmallow Suds Cleanser.