Primally Pure Review: Yay or Nay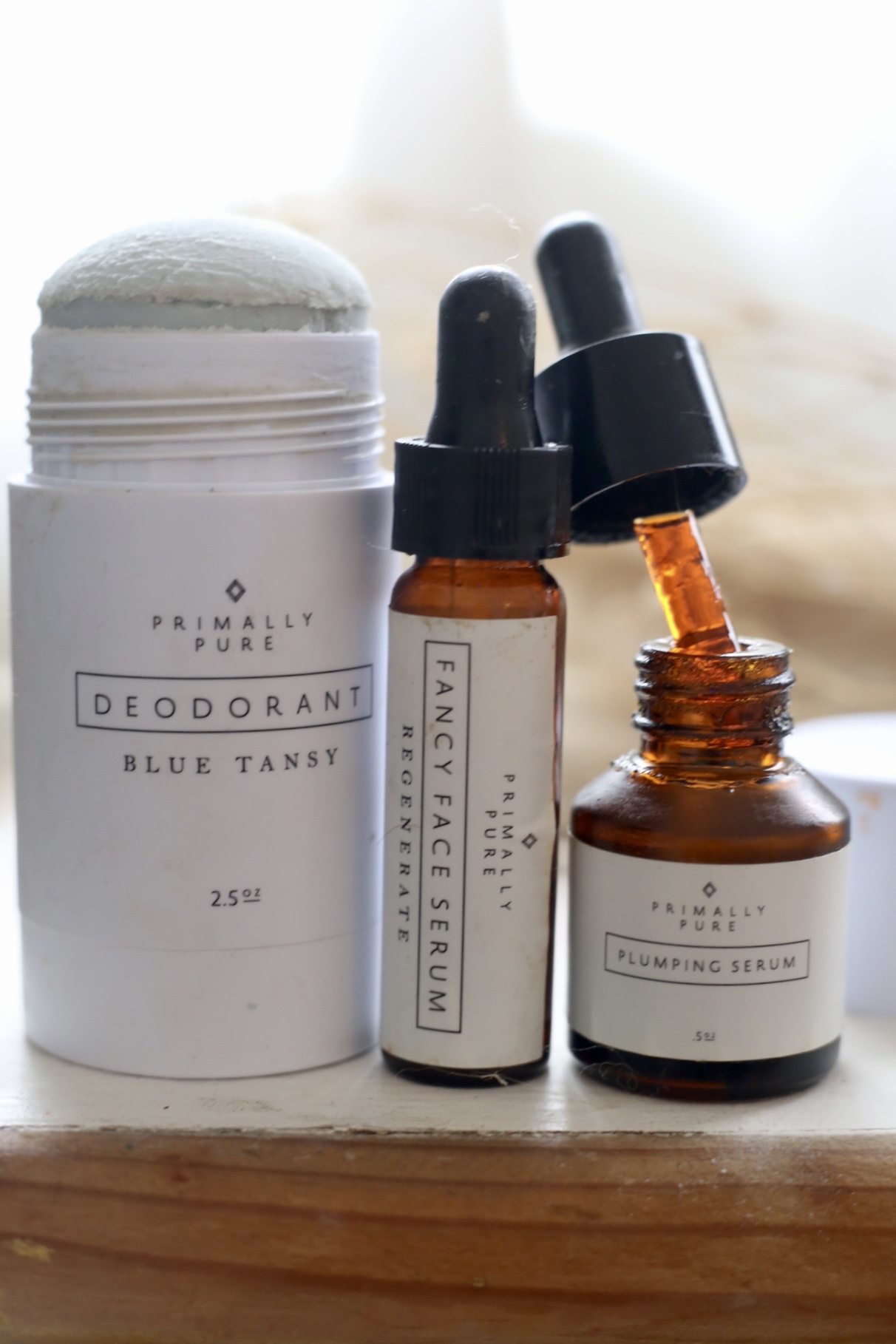 In today's article, I'm sharing my honest Primally Pure review after testing their deodorant and skincare. I tested the Blue Tansy Deodorant, Plumping Serum and Face Face Serum.
Founded 10 years ago from a kitchen, Primally Pure now offers a wide range of non-toxic skincare, deodorant, body care and home products for people wanting to live a healthy, holistic lifestyle. This OG natural skincare brand has been around for ages and is popular for their 100% safe, hard-working skincare products. Read on for my Primally Pure skincare review and save with discount code OBL sitewide.
As a blue tansy lover, I was excited to try their deodorant. Primally Pure's deodorant is what initially put the brand on people's radar. Made with mostly organic ingredients, the Primally Pure deodorant has a relatively concise list of ingredients (not vegan). It's got a creamy yet dense texture that's not overly creamy or mushy. The Blue Tansy smells in line with other brands' blue tansy deodorants I've tried. Note that it isn't vegan as there's beeswax and tallow.
Primally Pure's deodorant contains:
small amount of baking soda to combat odor
kaolin clay (powerful detoxifier)
non-nano zinc oxide (soothes irritation).
Organic grass-fed tallow, fair trade coconut oil, arrowroot powder, beeswax and essential oils
The 20,000 reviews on the Primally Pure site will probably give you the most accurate idea of how their deodorant works, but I found that it did a decent job. I experienced no irritation even though there's baking soda, and I can sometimes develop a rash with repeated use of baking soda deodorants.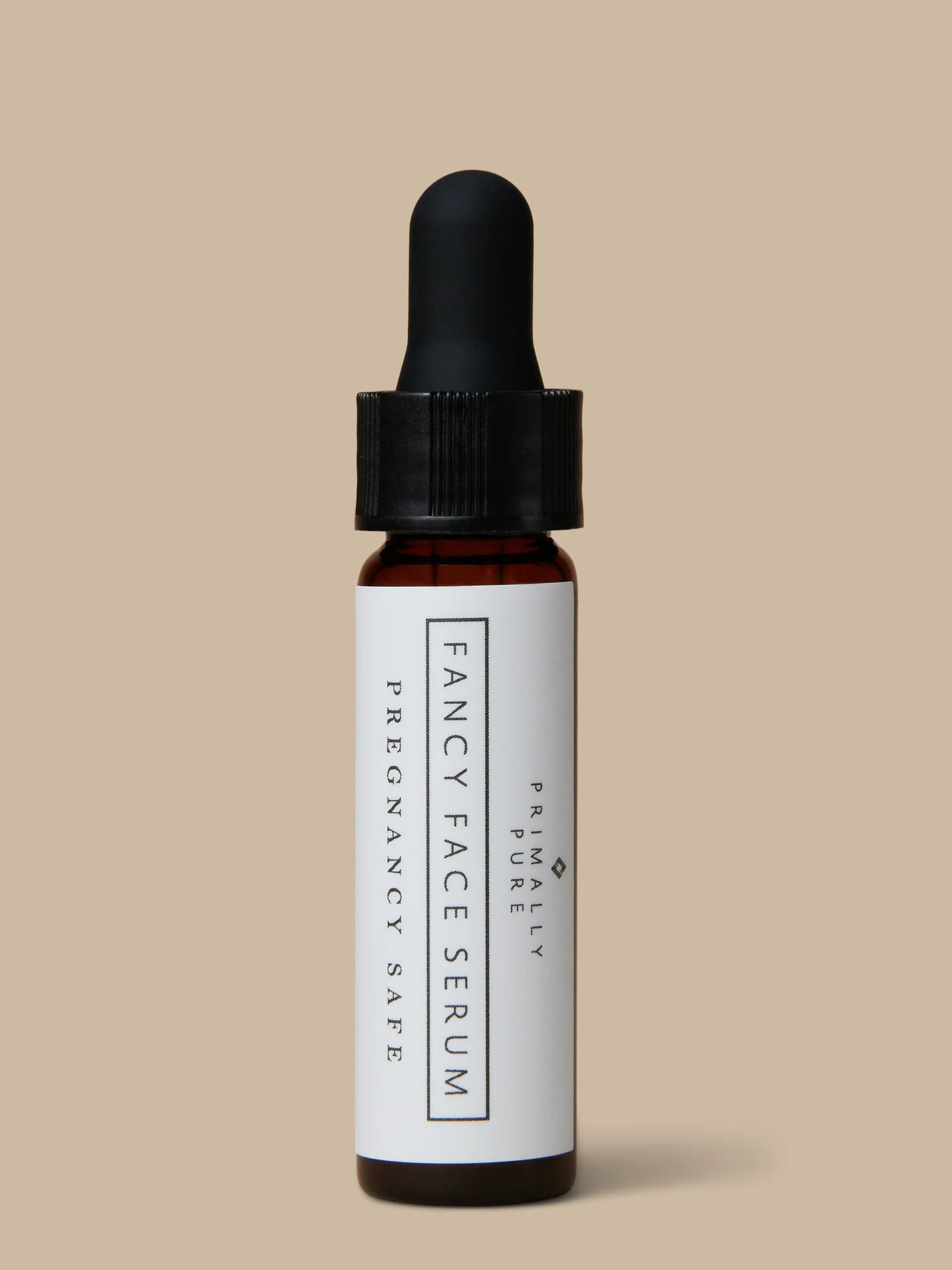 One thing to note about Primally Pure's face serums is that they're nice and THICK oils. I personally love this, but if you prefer extremely light oils that don't feel like an oil this is not going to be the product for you.
The Fancy Face Serum is a blend of oils and not a water-based serum that comes in both a regular and pregnancy version. It's a relatively simple list of oils but I appreciate that each one is powerful on its own and there seems to be no filler oils.
Fancy Face Serum has a rich earthy scent and contains organic oils of tamanu, hazelnut, neem, pumpkin seed, sea buckthorn, pomegranate and baobab. The essential oils of Frankincense, Elemis and Cypress give it its earthy scent.
I would consider this an anti-aging focused face oil that's great for mature skin with fine line concerns. It can also be suited to younger skin in need of skin barrier strengthening and moisturization.
Ingredients Regular Version: Tamanu Oil*, Hazelnut Oil*, Neem Oil*, Pumpkin Seed Oil*, Sea Buckthorn Oil*, Argan oil*, Baobab Oil*, Jojoba Oil*, Pomegranate Seed Oil*, Essential oils of: Elemi*, Cypress*, Lavender*, Frankincense*, Carrot Seed*, Helichrysum*, Thyme*, and Lemon*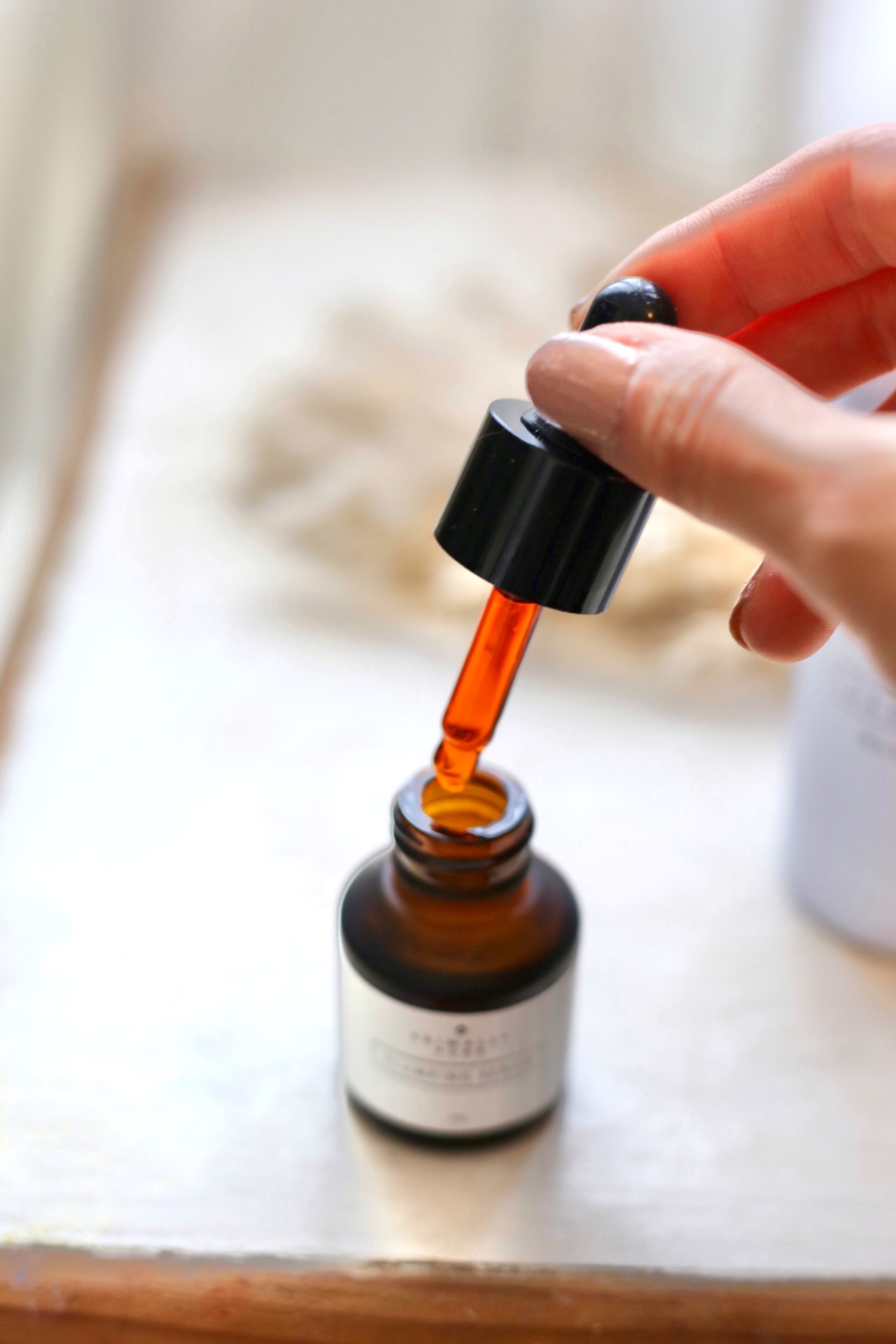 I have been testing the Primally Pure Plumping Face Serum for the last several months and feel like this is excellent for mature and aging skin. It's incredibly rich and moisturizing, and there's absolutely no filler ingredients or cheaper oils like sunflower oil.
With a consistency and color identical to the Primally Pure Fancy Face Serum, the Plumping Face Serum boasts astaxanthin, prickly pear seed oil and green coffee oil. This blend of oils is great for collagen and elastin production, fighting free radical damage, and restoring skin elasticity. I would also consider this an anti-aging face oil versus actually plumping. It has thick consistency with a deep orange hue and feels wonderful on my dry skin.
INGREDIENTS LIST: Pomegranate Seed Oil*, Rosehip Seed Oil*, Prickly Pear Seed Oil*, Castor Oil*, Maracuja Oil, Green Coffee Oil, Goji Berry Oil, Essential Oils of Jasmine*, Geranium*, Frankincense* and Rosemary*, Carrot Seed Oil*, Rosemary Extract, Non-GMO Vitamin E, Astaxanthin (from algae)