Pact Clothing Review + Discount Code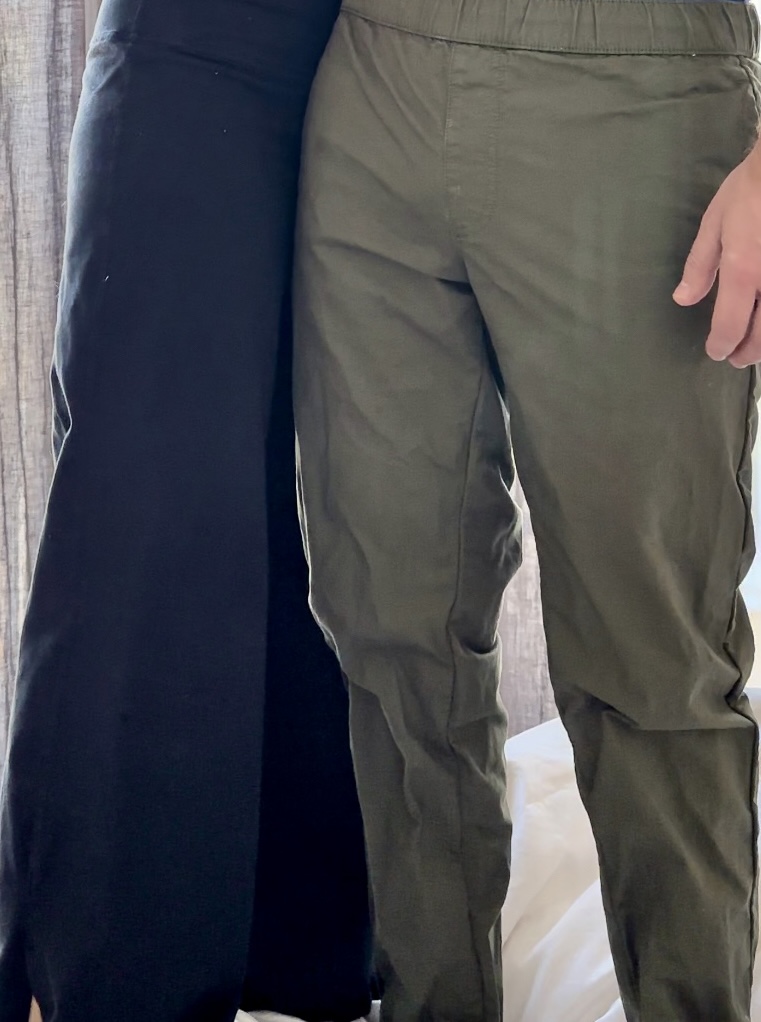 Today I'm sharing my review of Pact Organic clothing and sheets after several years of using them. Earth's favorite clothing, Pact makes 100% organic cotton clothes, including baby clothing, sleepwear, bedding, bath textiles and loungewear. I can confidently recommend Pact clothing and underwear, but I would say pass on Pact sheets.
I'll be honest, I did NOT enjoy my first Pact experience as a customer. This was in 2019 about three or four years ago, and there were two reasons I wasn't a fan of Pact. 1) Their designs were limited to basics while I was looking for more stylish pieces. 2) Shipping was embarrassingly slow. I must have received my order almost a month after I made my purchase.
A few years have gone by since then, and I don't know if it's because they secured a bunch of funding or they've just been very successful, but the brand has grown significantly. I LIVE in loungewear so I couldn't ignore Pact any longer. I'm sharing my updated experience with Pact clothing.
Read on for my Pact review and use discount code OBL to save 15% at Pact. Free global shipping!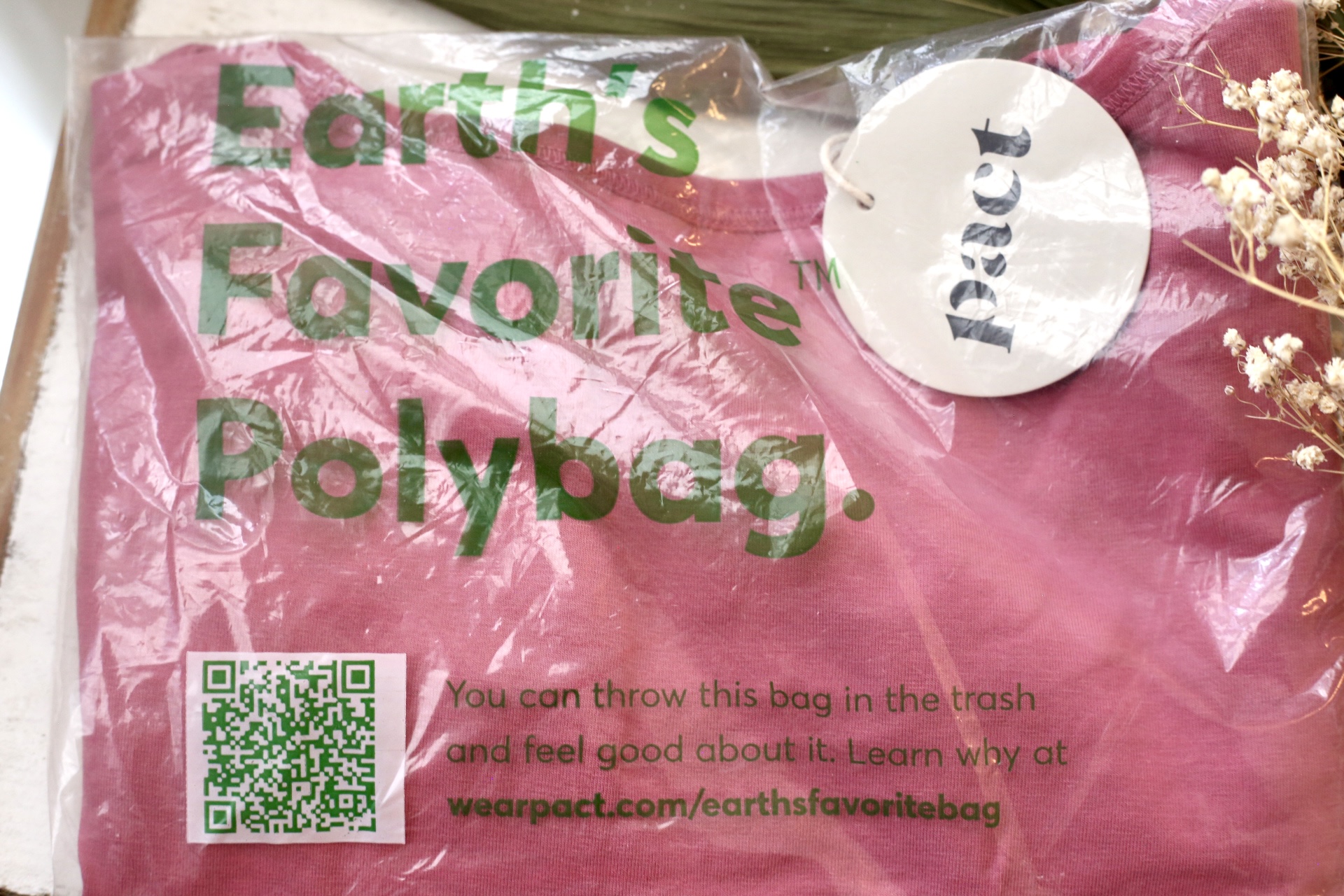 Pact now has a wider variety of clothing styles, but much of their focus is still on basics.
If you're looking for trendy, stylish eco fashion there are plenty of clothing brands making just that out there, but they're naturally more expensive.
If you're looking for quality organic underwear, basics and loungewear, Pact is a great brand to check out. Let's dive into my Pact clothing and bedding review.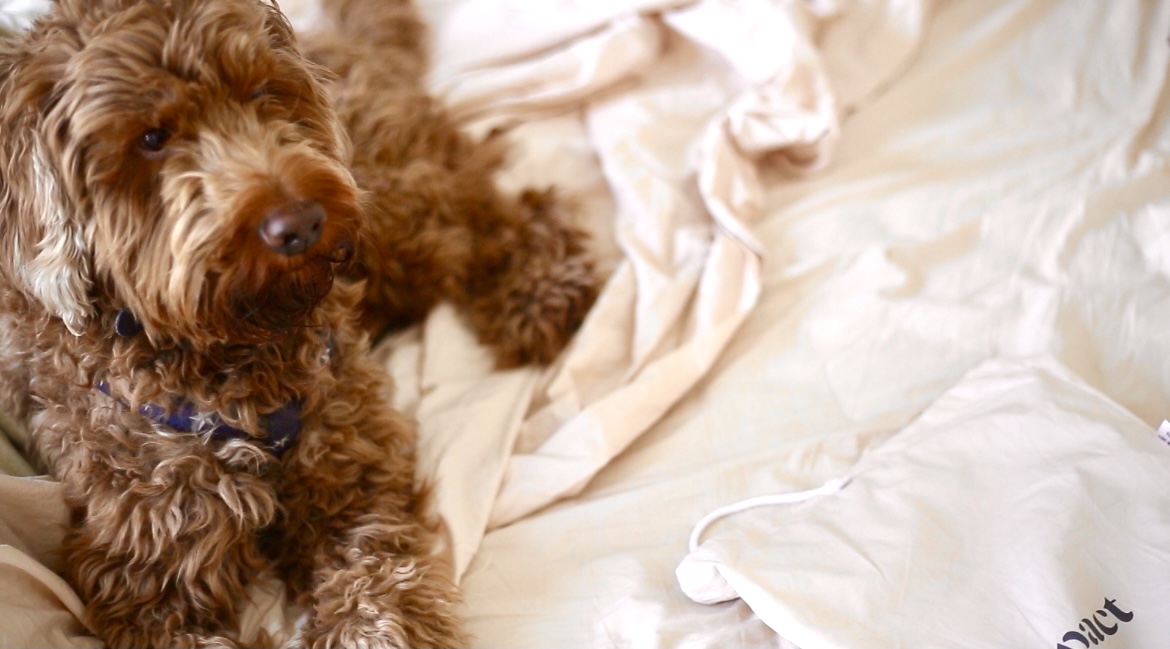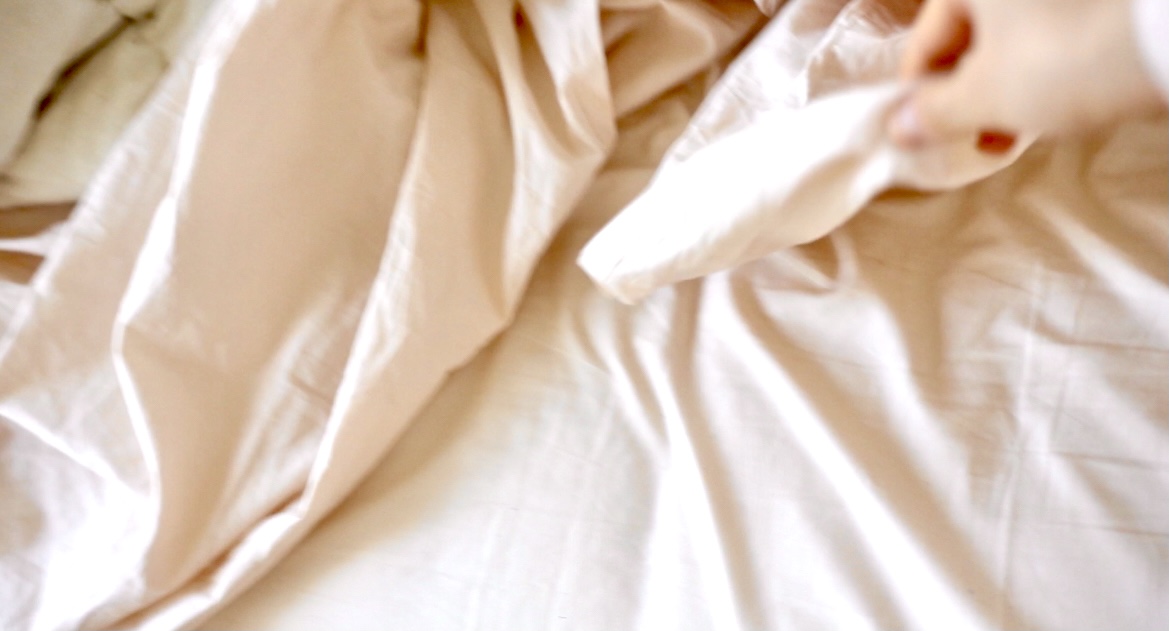 Pact Sheets Review


Pact sheets are made with organic fair trade cotton and come in 8 colors. I use Pact Room Service Sateen sheets and the quality is adequate but not impressive. As someone who has tested a wide variety of organic sheets the Pact sheets aren't as soft and luxurious as some of the other brands I've tried. They do hold up well through washes and they are ideal for hot sleepers thanks to their cooling effect.

Here's a pic of myself wearing underwear. And further below, my feet – with socks on.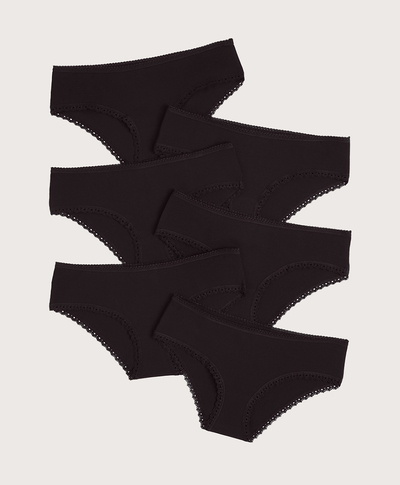 I was in desperate need of new underwear, and I chose Pact's hipster style in the color black.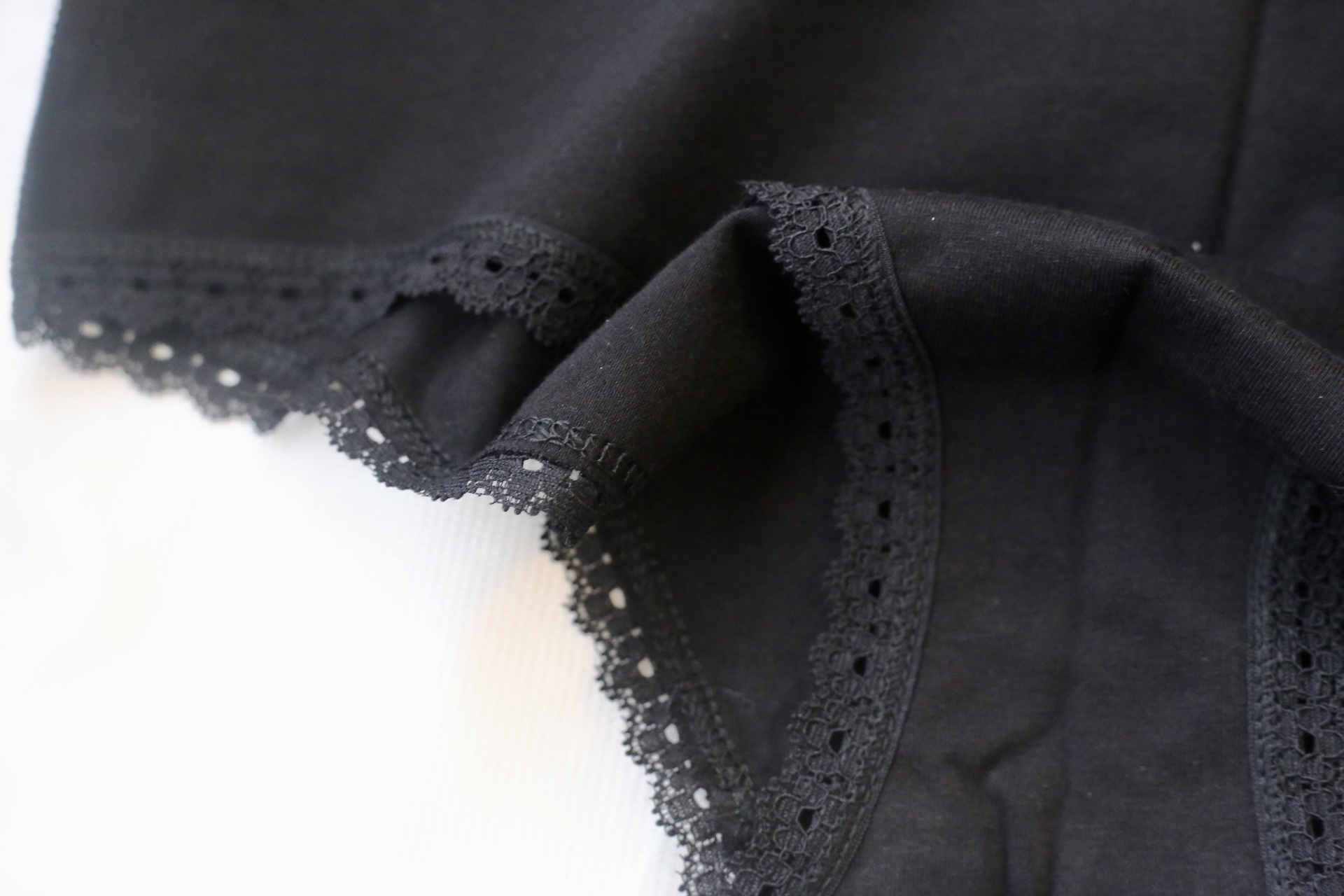 I am a US size 6 in pants and either a Medium or Large when it comes to underwear, and Pact's Large size fits me snugly.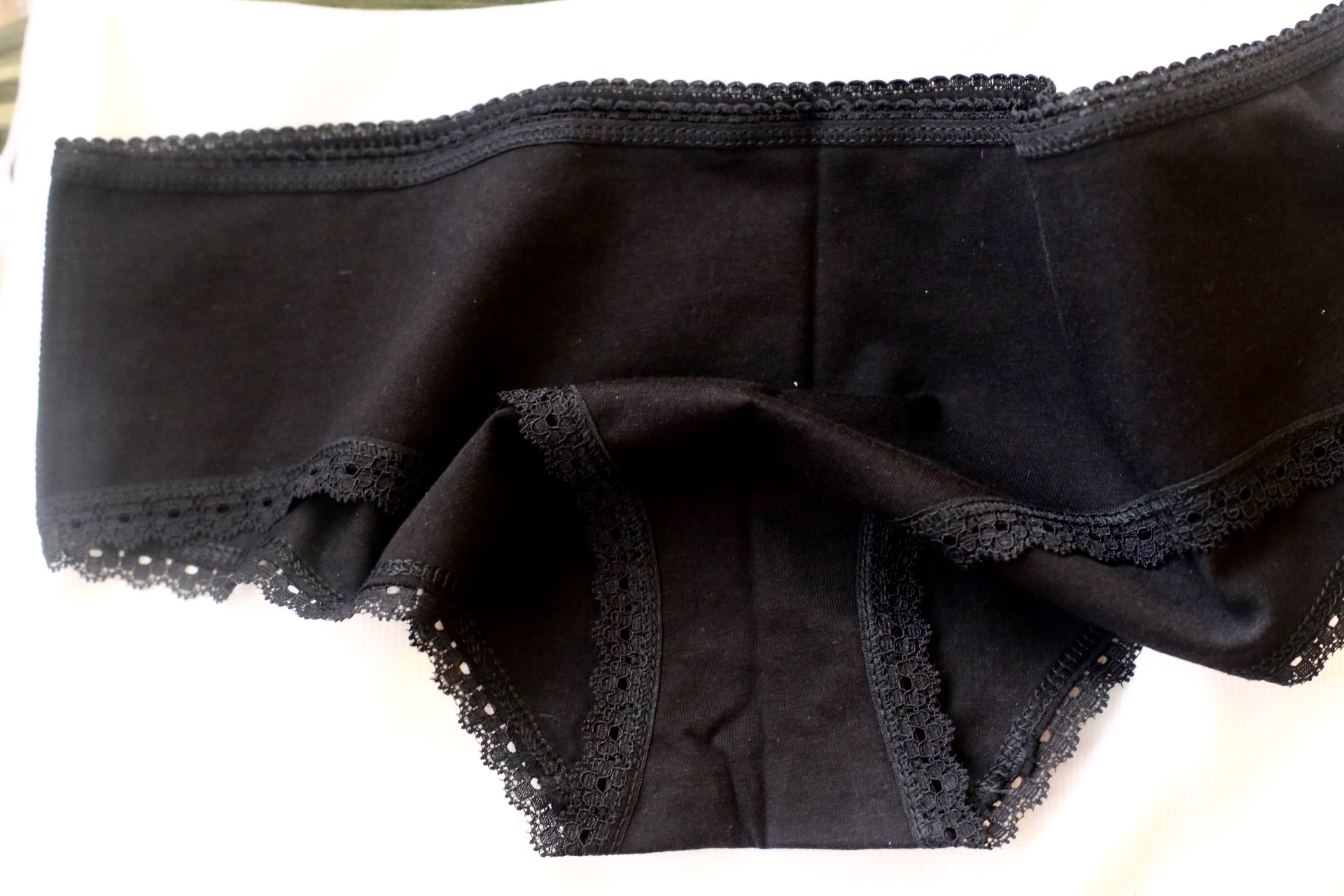 I'm so glad I didn't purchase the Medium size. Organic cotton isn't as soft as bamboo, but it's a perfectly decent fabric that's as healthy as can be for my lady parts.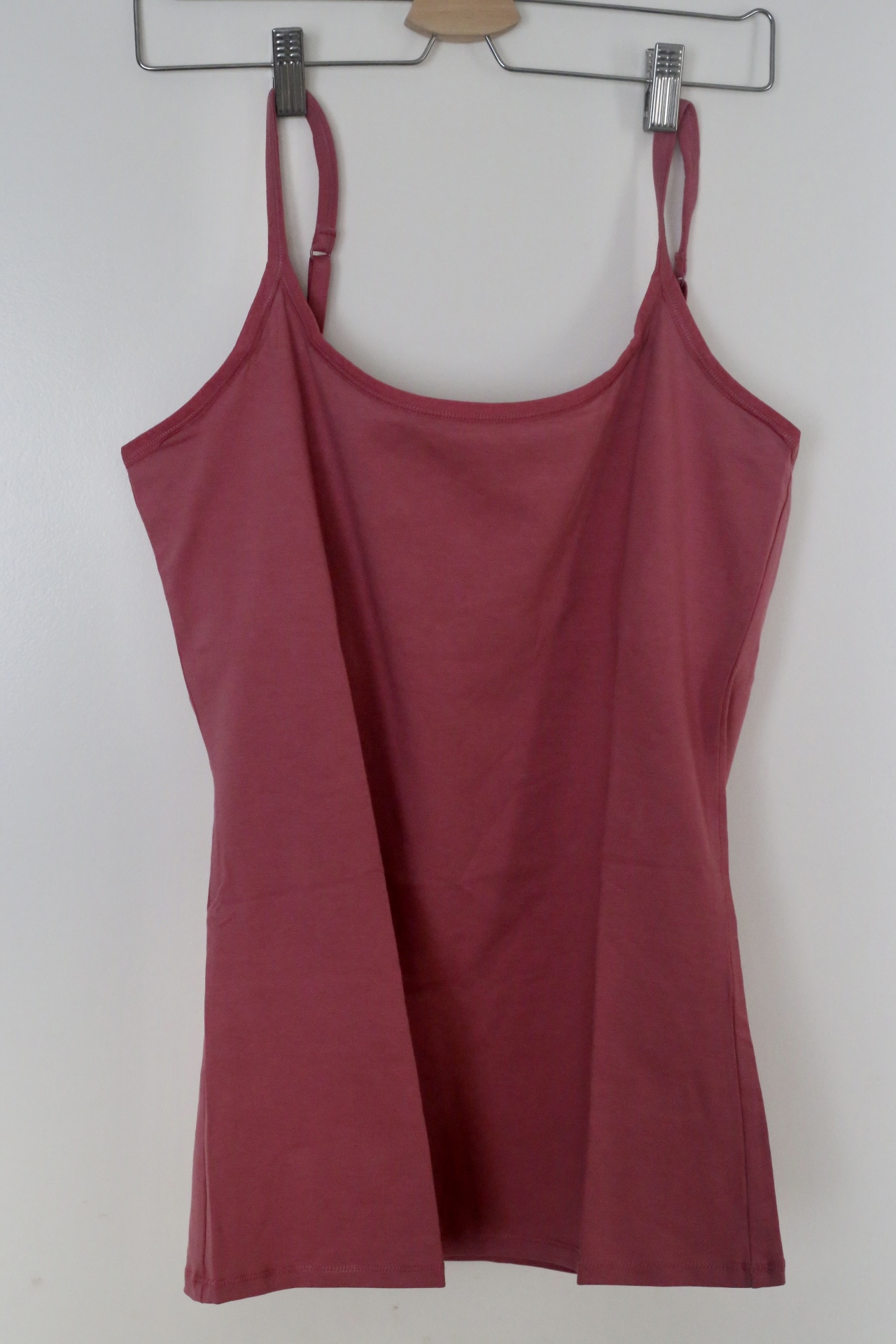 Now we get to the good part. What is Pact's clothing actually like? They're well constructed, durable and made with quality materials.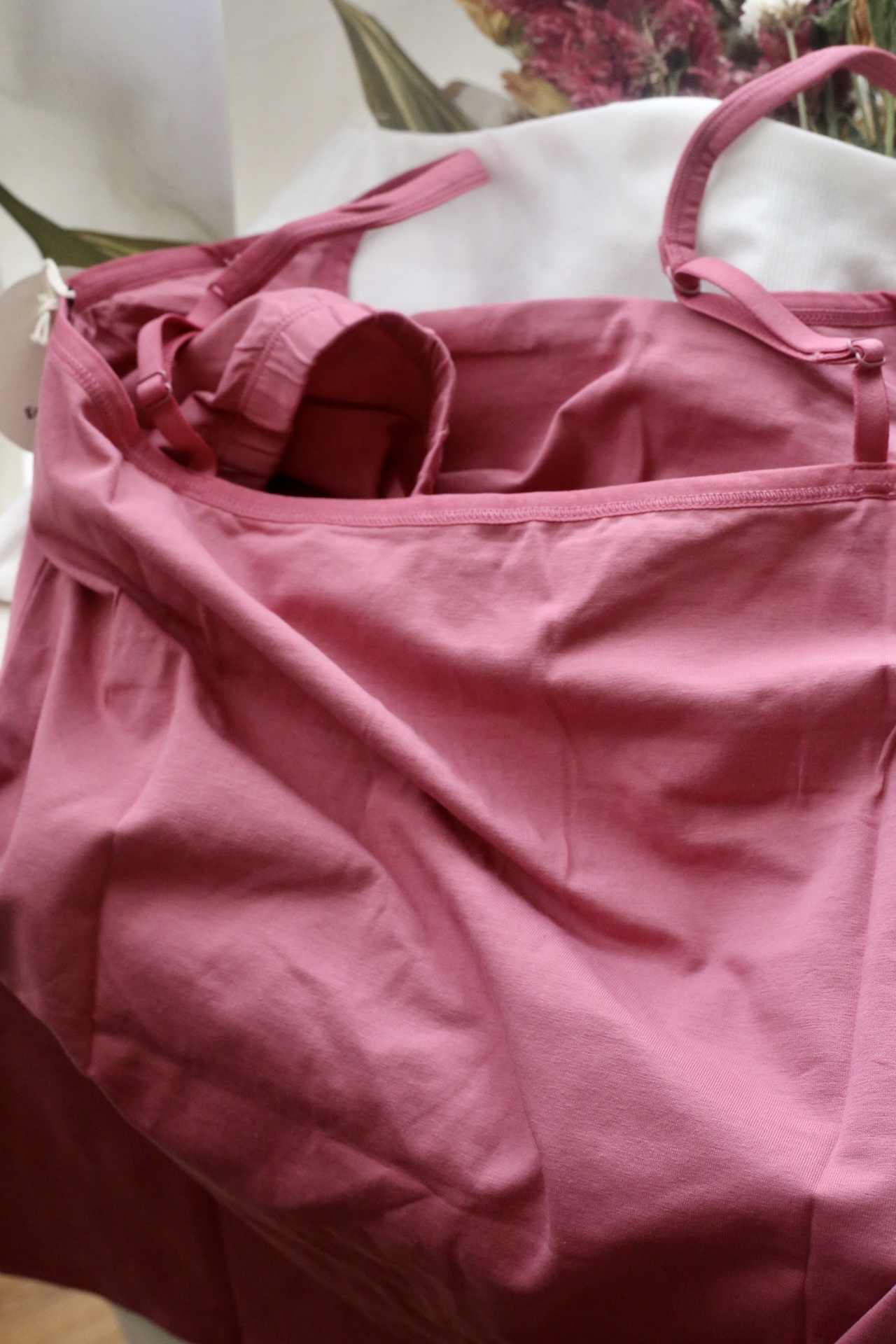 I purchased the Large size but probably could have gotten away with a Medium. This is a well designed tank that has:
95% Cotton, 5% Elastane
Adjustable straps
Built in shelf
Pre-washed and shrink resistant fabric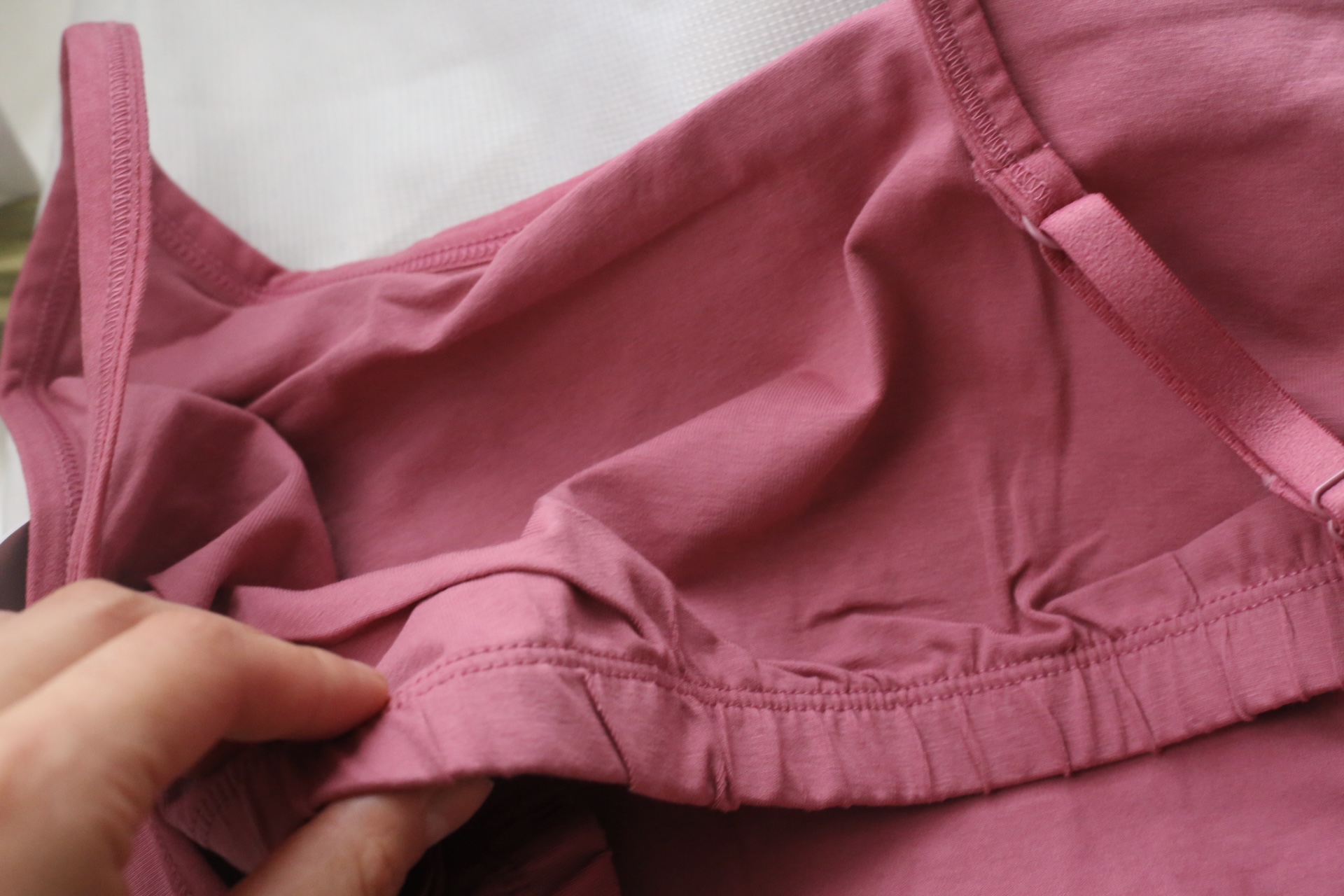 It's made in India where Pact's Fair-Trade Factory ensures fair wages, safe conditions and sustainable livelihoods.
It has a stretchiness to it and the material is not shabby or flimsy. For only $20 this is a great quality staple to have and it comes in a dozen colors.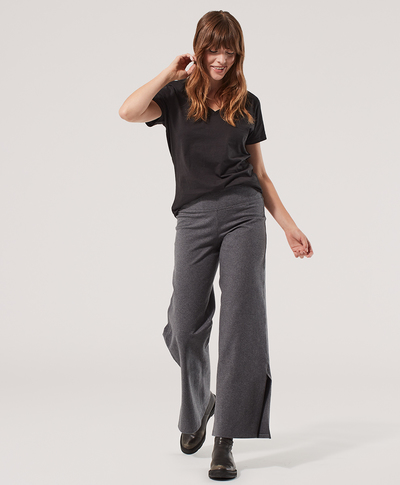 Another affordable item I bought was the Split Hem Lounge Pant. I don't know why most of Pact's loungewear pants for women are ankle length. This was one of the small handful of lounge pants that were full length.
Wide-leg silhouette with slit at side of hem on each leg
Contour elastic waistband with internal stash pocket
High-rise style
Full length
I'm 5'5 and ordered the large and it fits perfectly around the waist but drags a bit at the feet. It's more important that my pants be comfortable around the waist, since I can always hem the length.
These pants feel more elastic as they have 11% Elastane.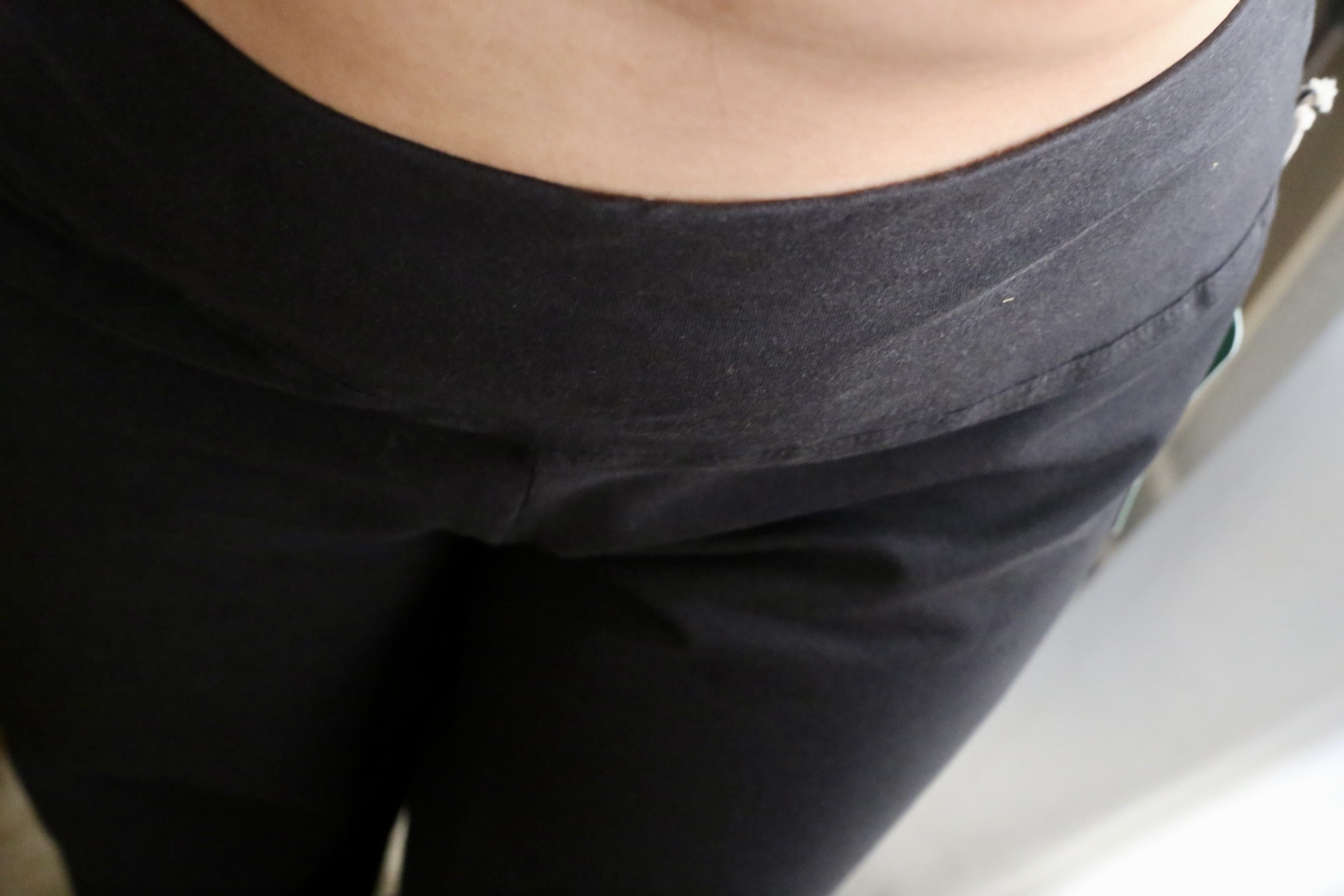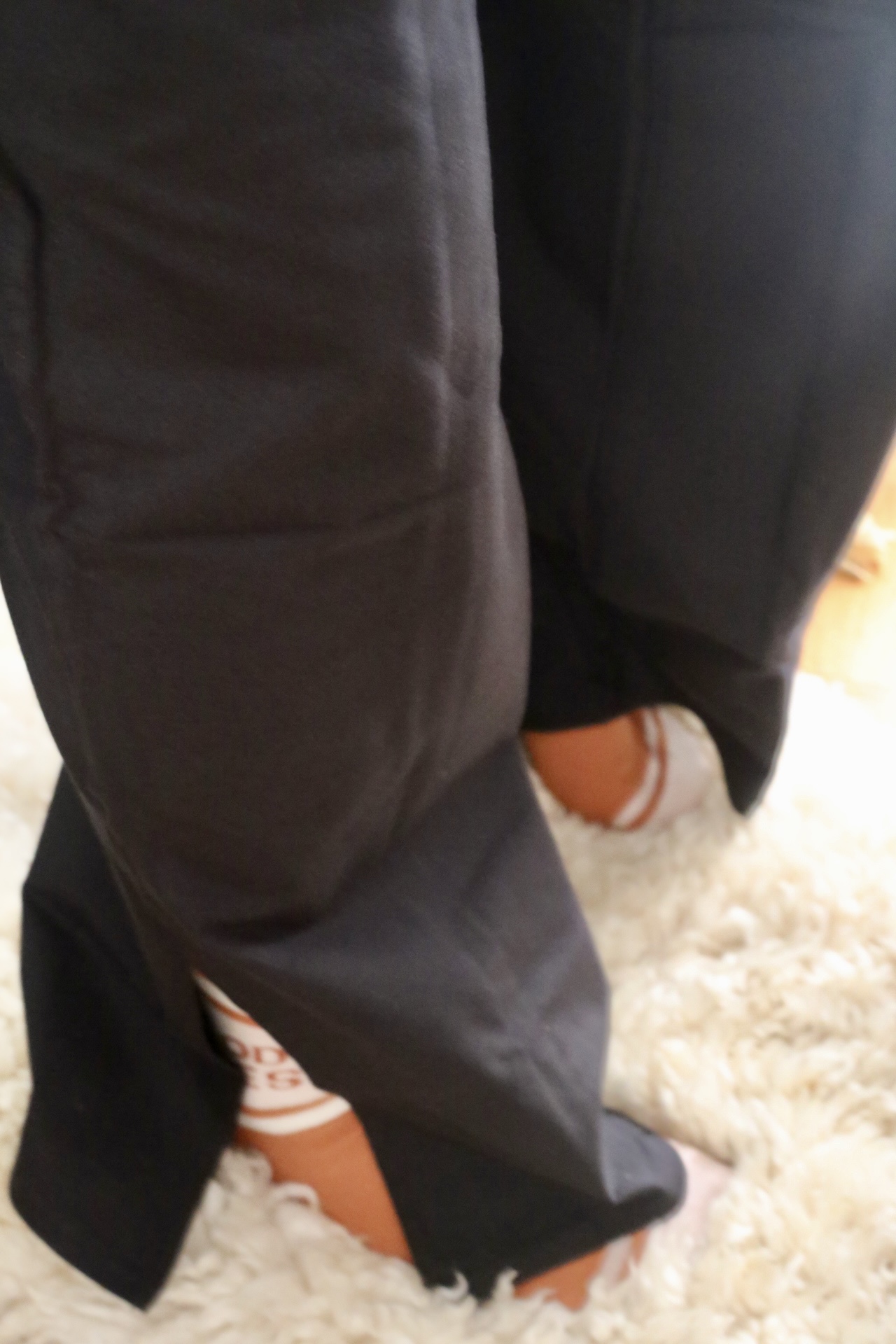 I got these in a size medium, and though the Pact website says they hit above the ankle for most, mine are full length, hitting the top of my foot. I prefer that! Again, I'm 5'5.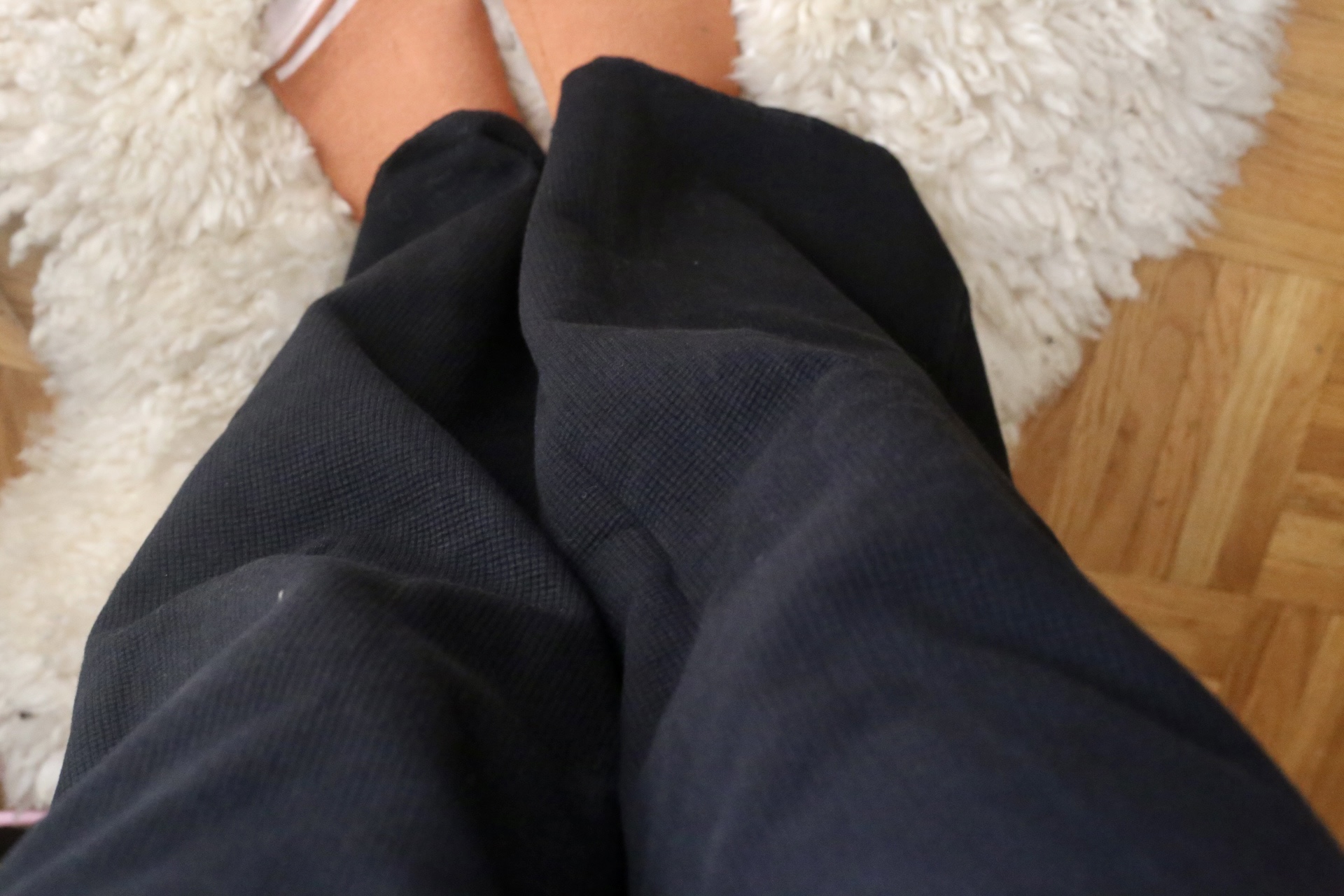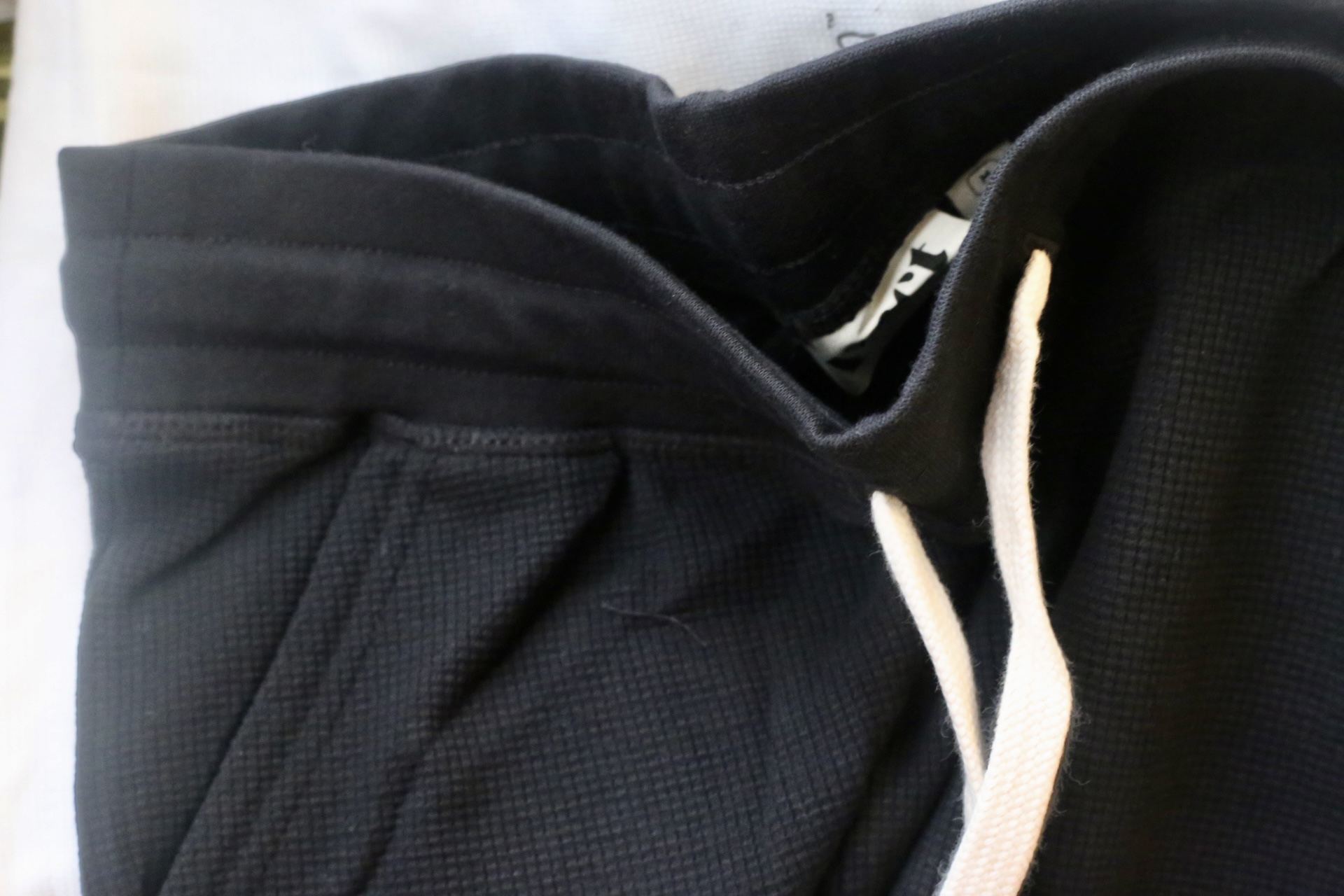 These are 100% Organic soft comfy lounge pants perfect for working from home or getting your hygge on during the winter.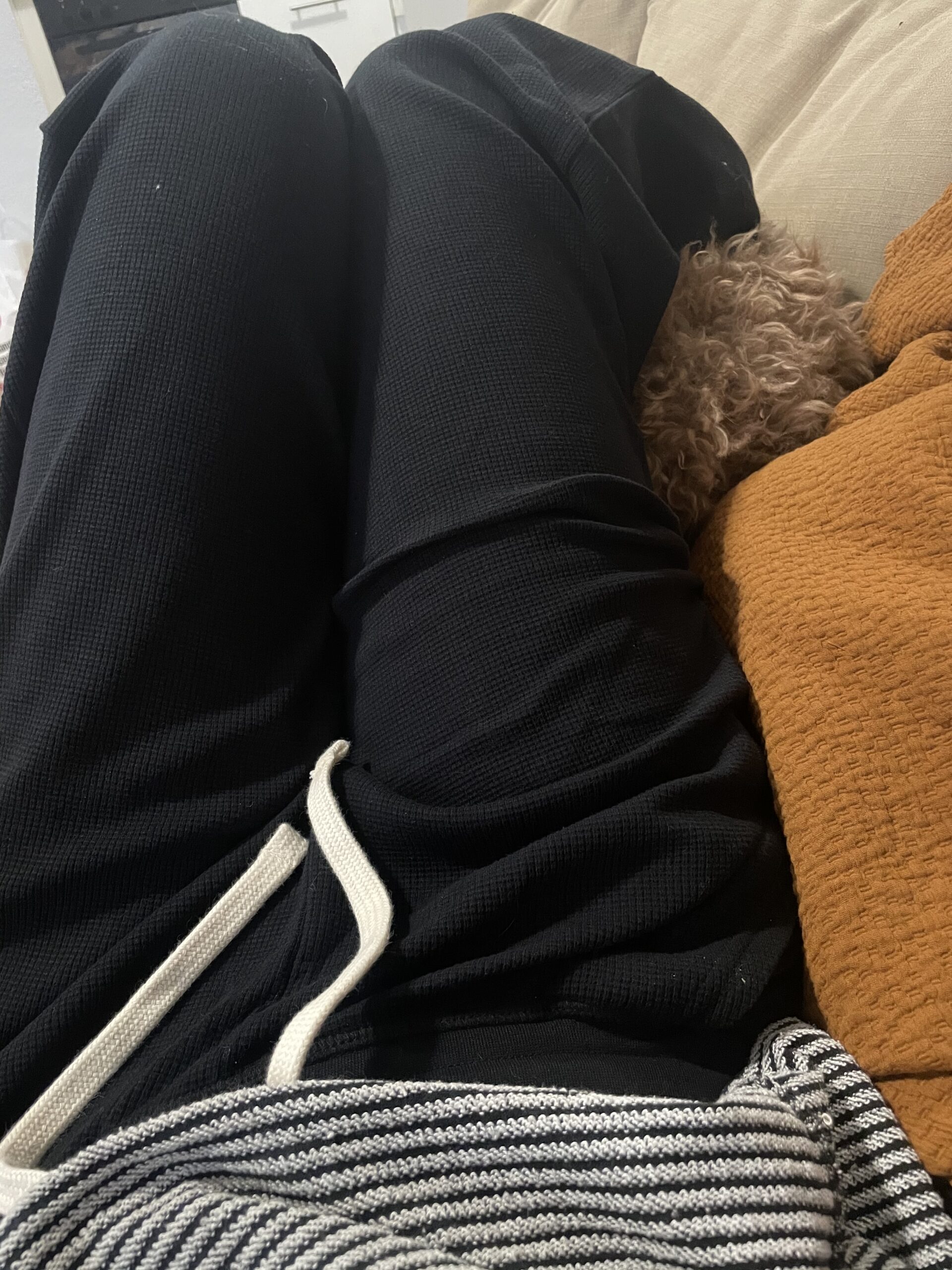 Here I'm wearing my Pact purchase from several years ago with my new Pact waffle pants! Love the thick drawstrings.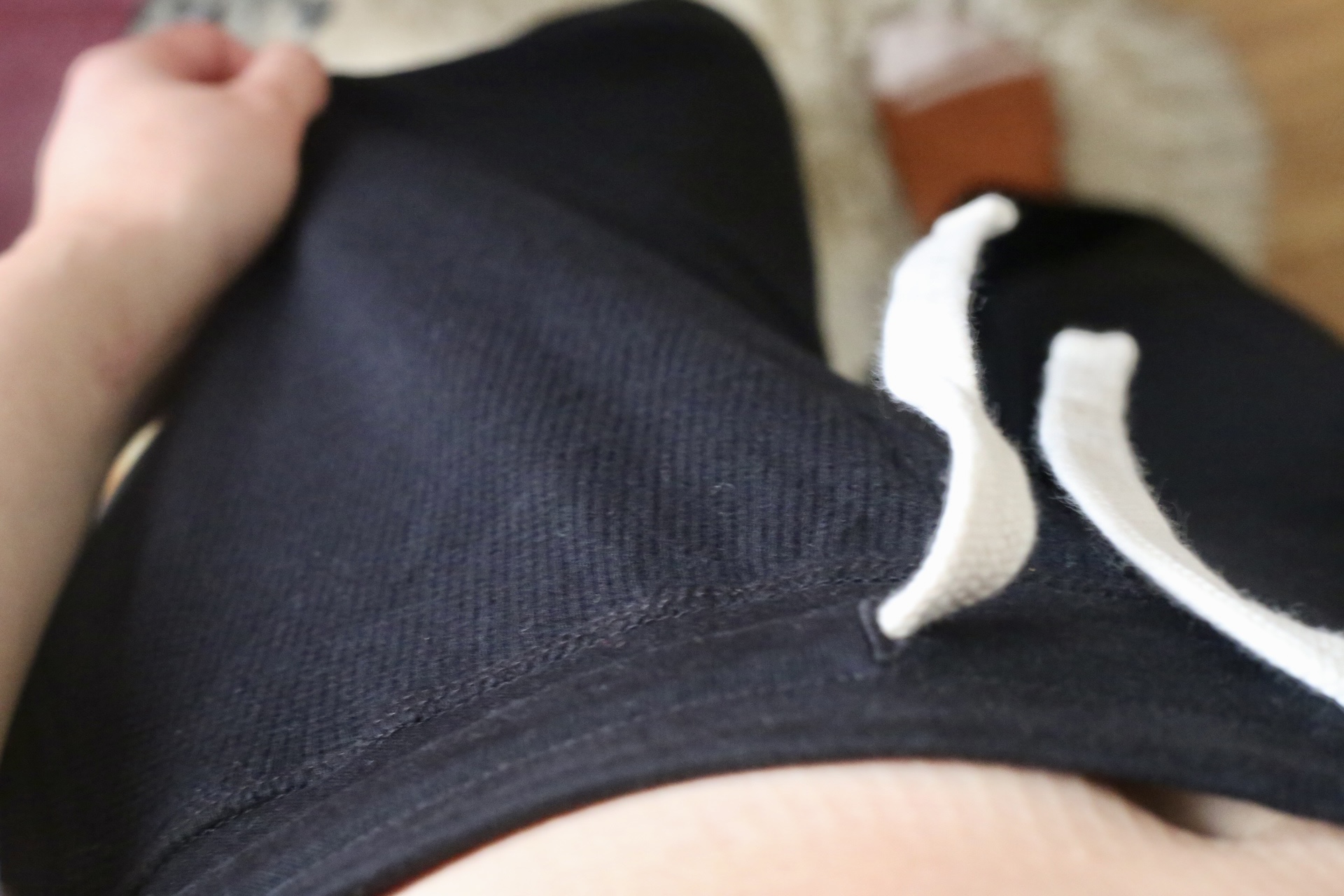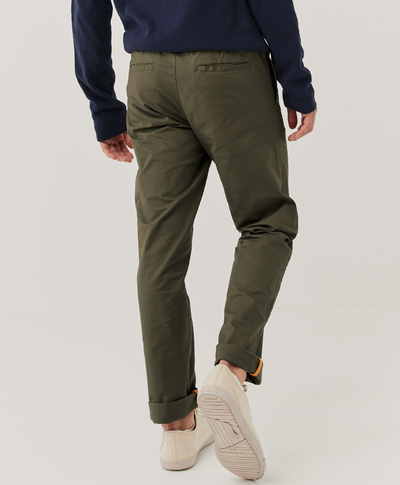 I got these for my partner because he really loves this specific look of formal looking lounge pants that's been on trend for men lately.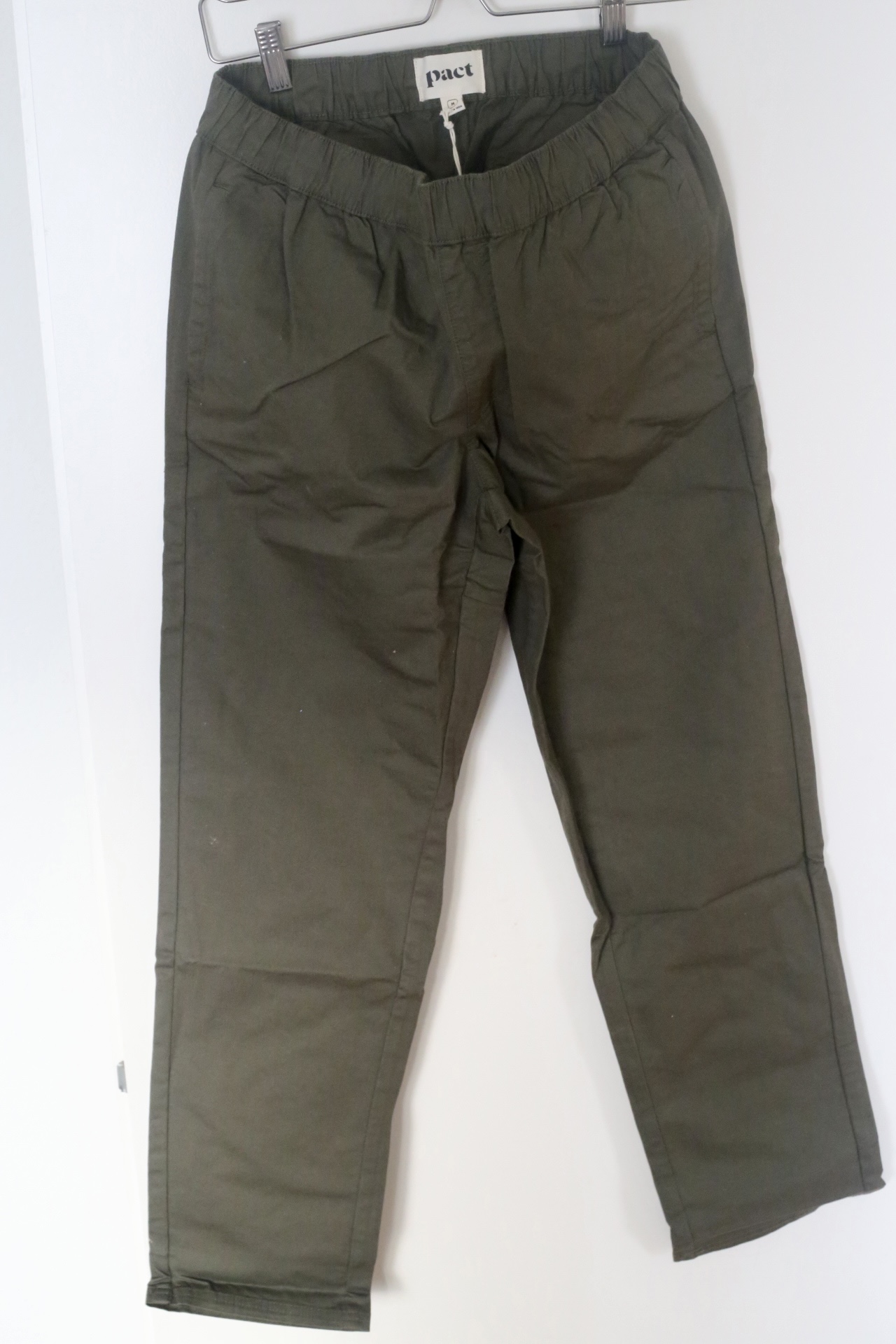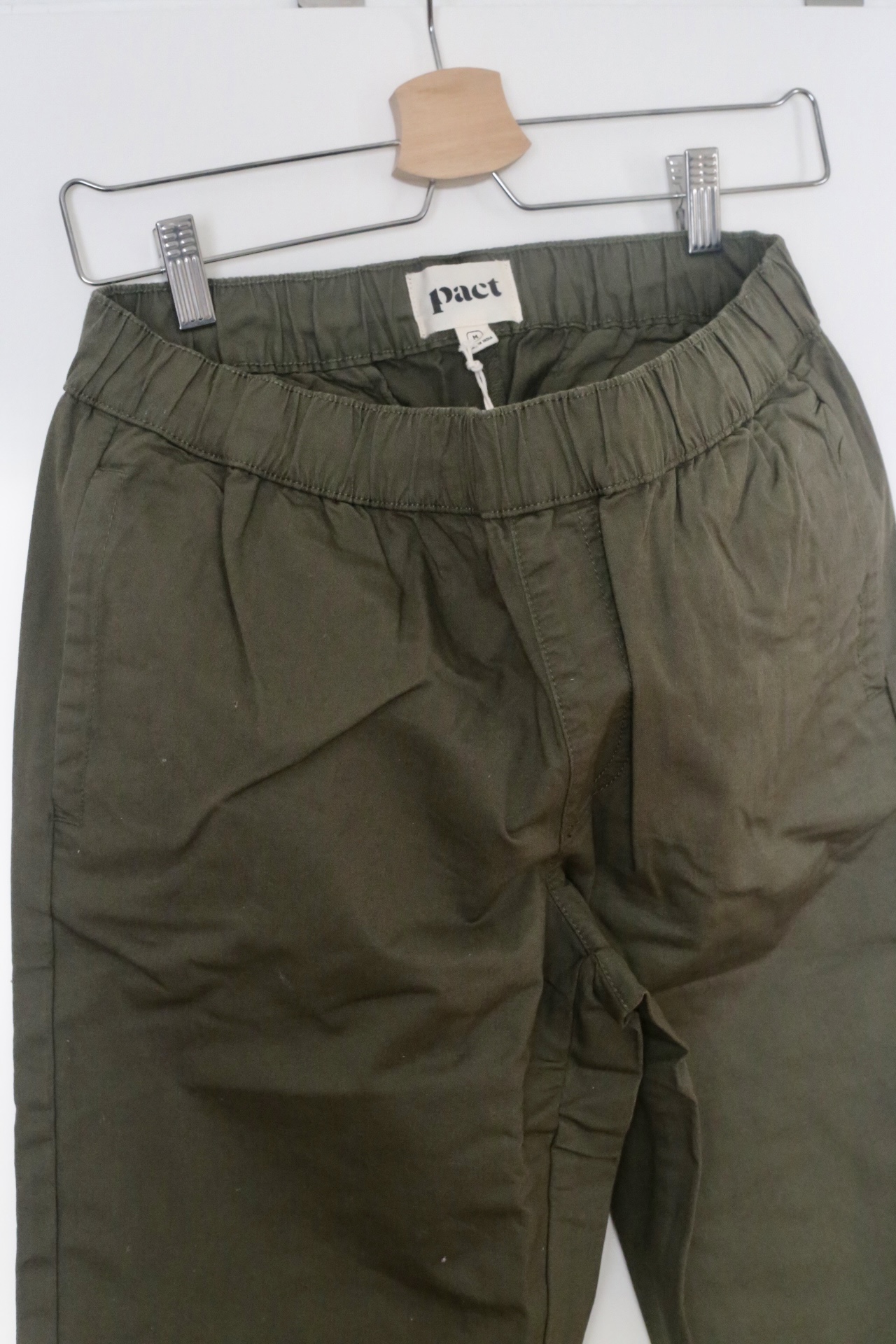 They can be dressed up or dressed down, and the stretchy waist is very comfortable.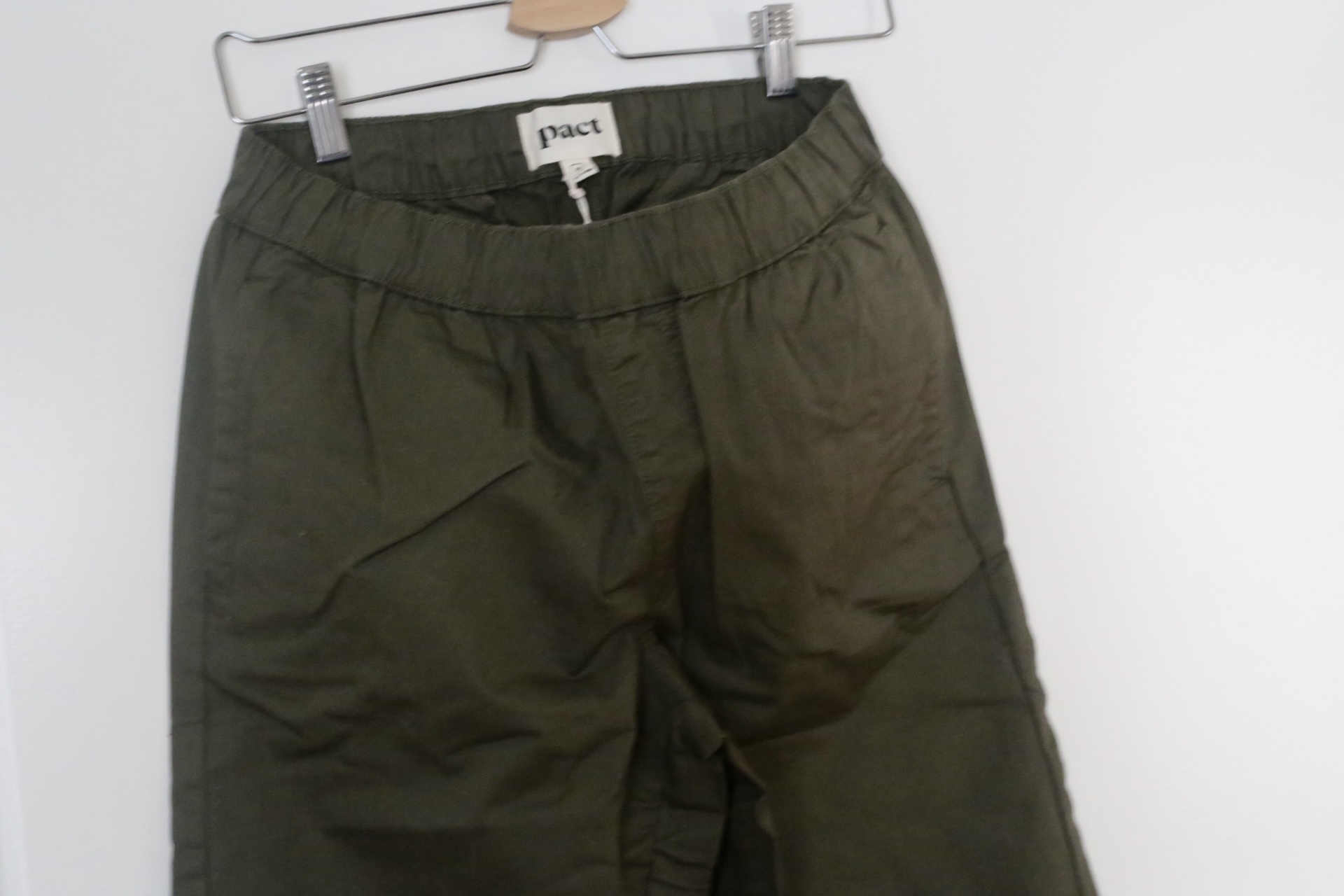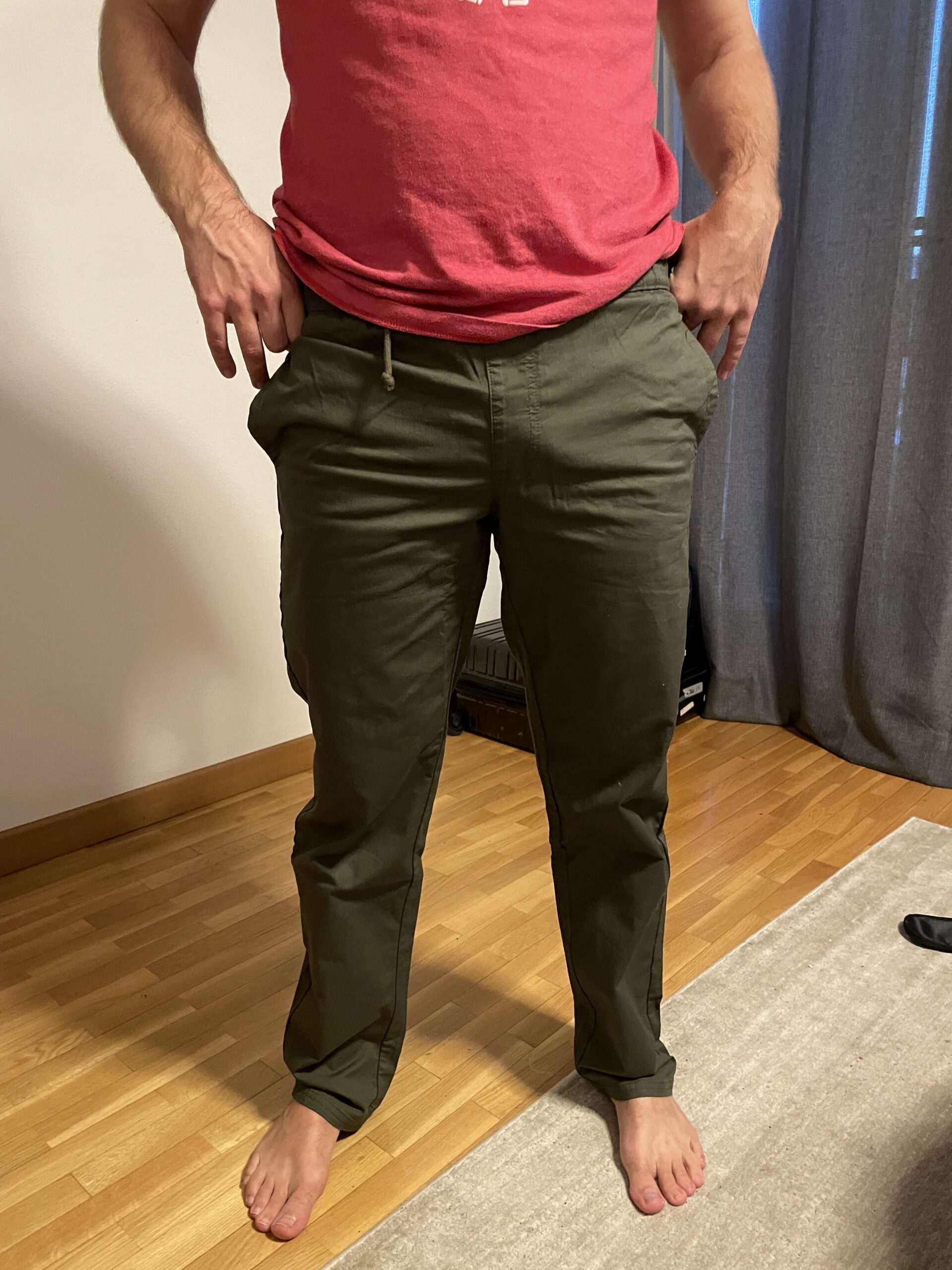 The Olive color is beautiful and the fit is flattering.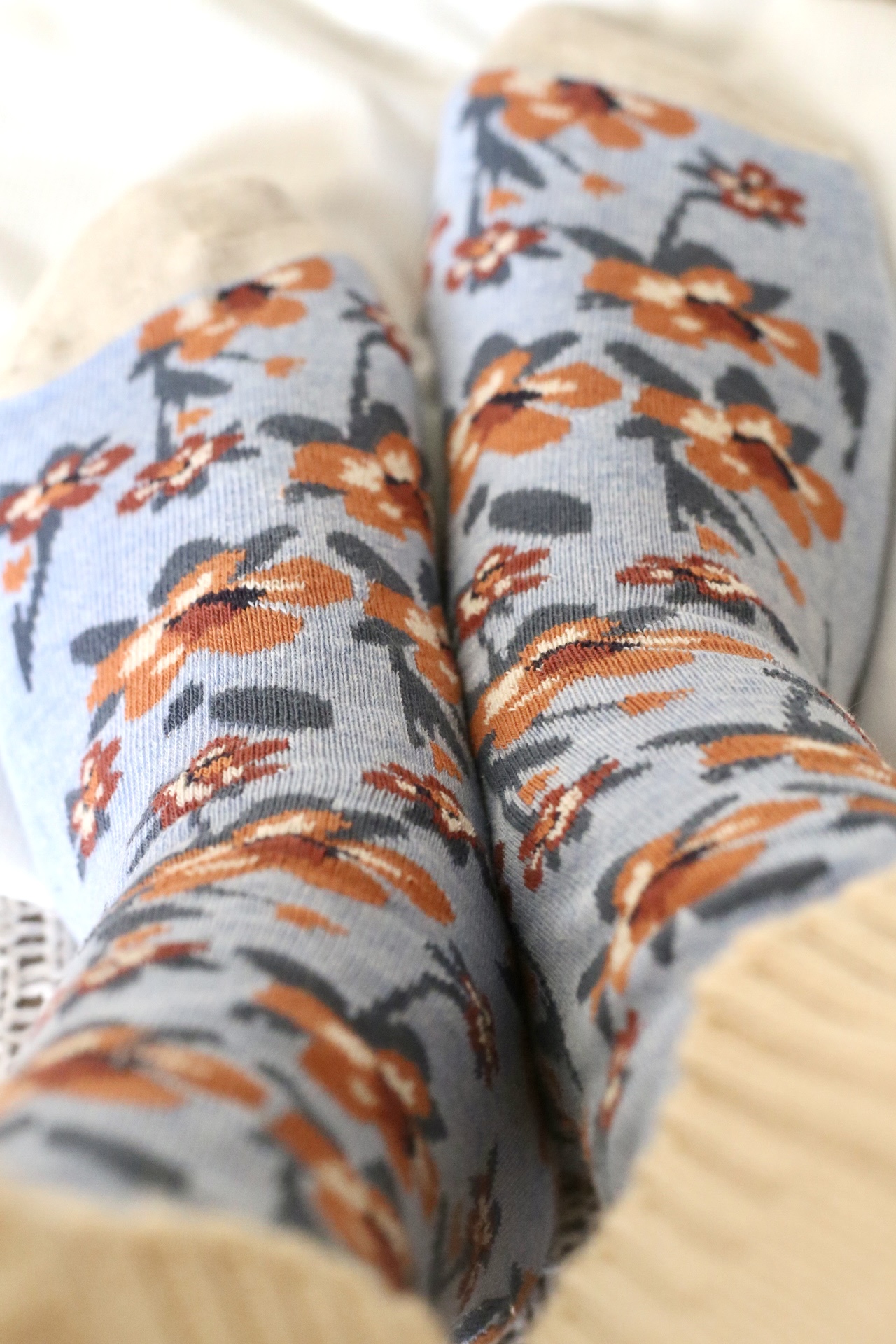 The PACT socks feel ok but not amazing. Some of the socks are softer than the others. Pretty standard.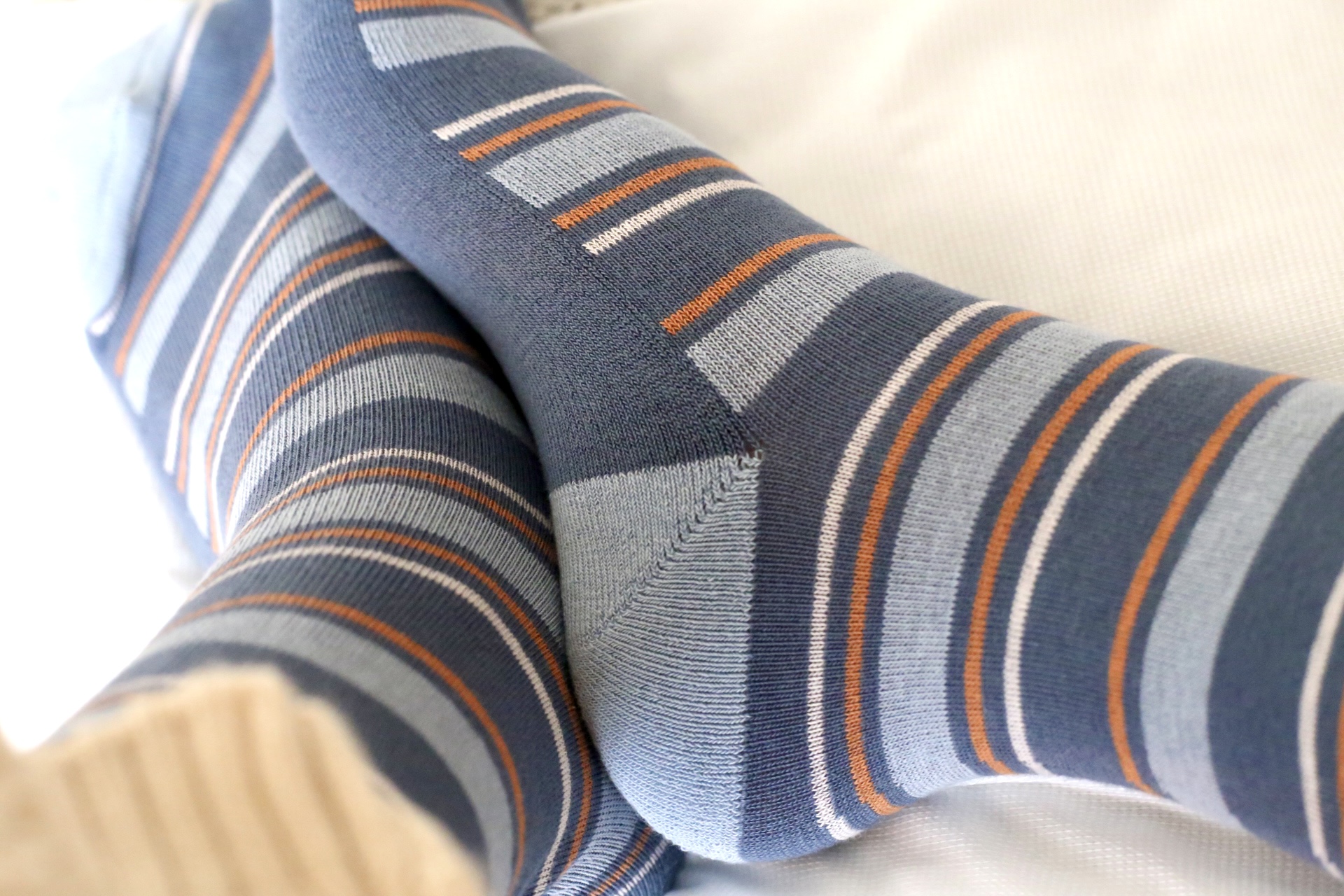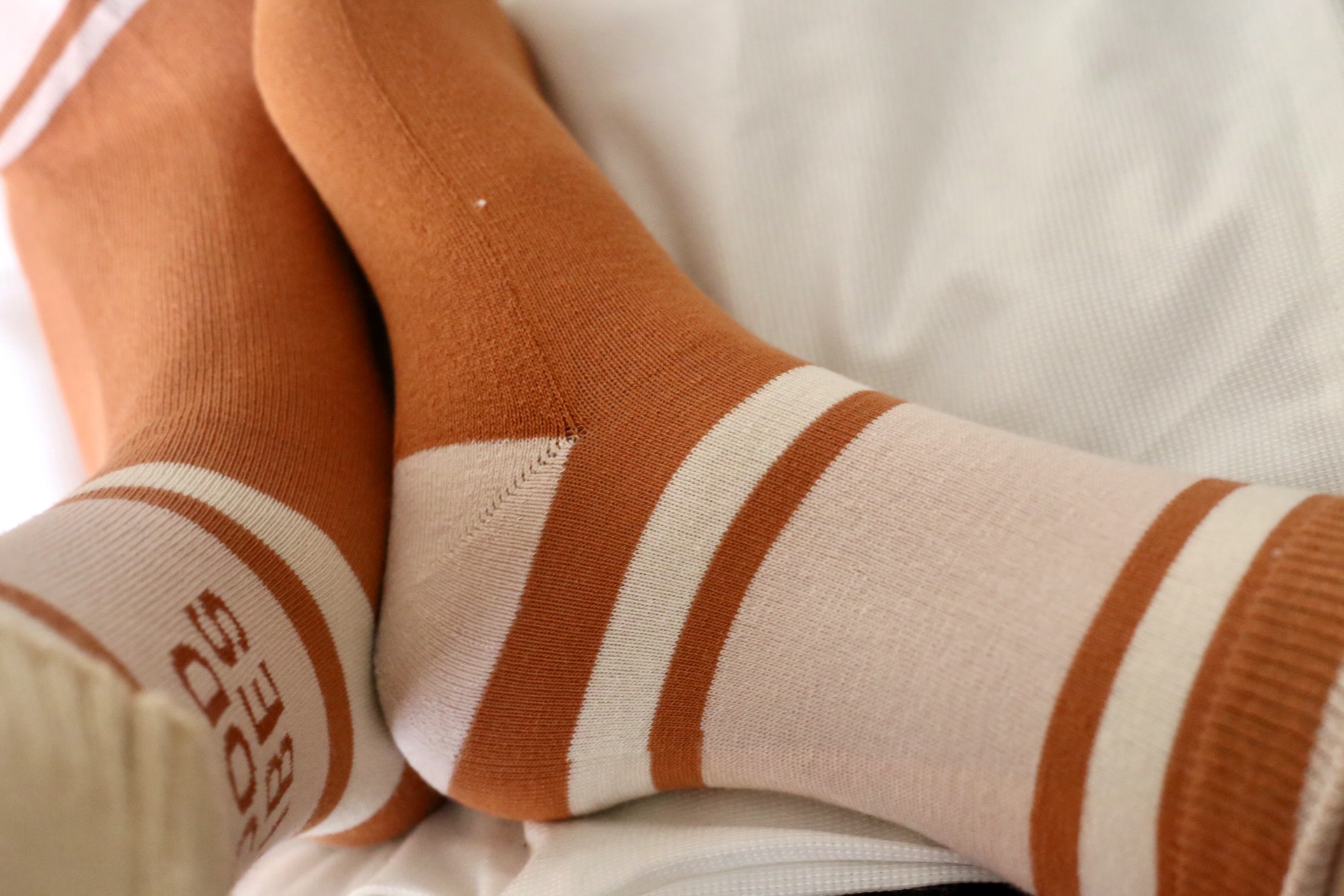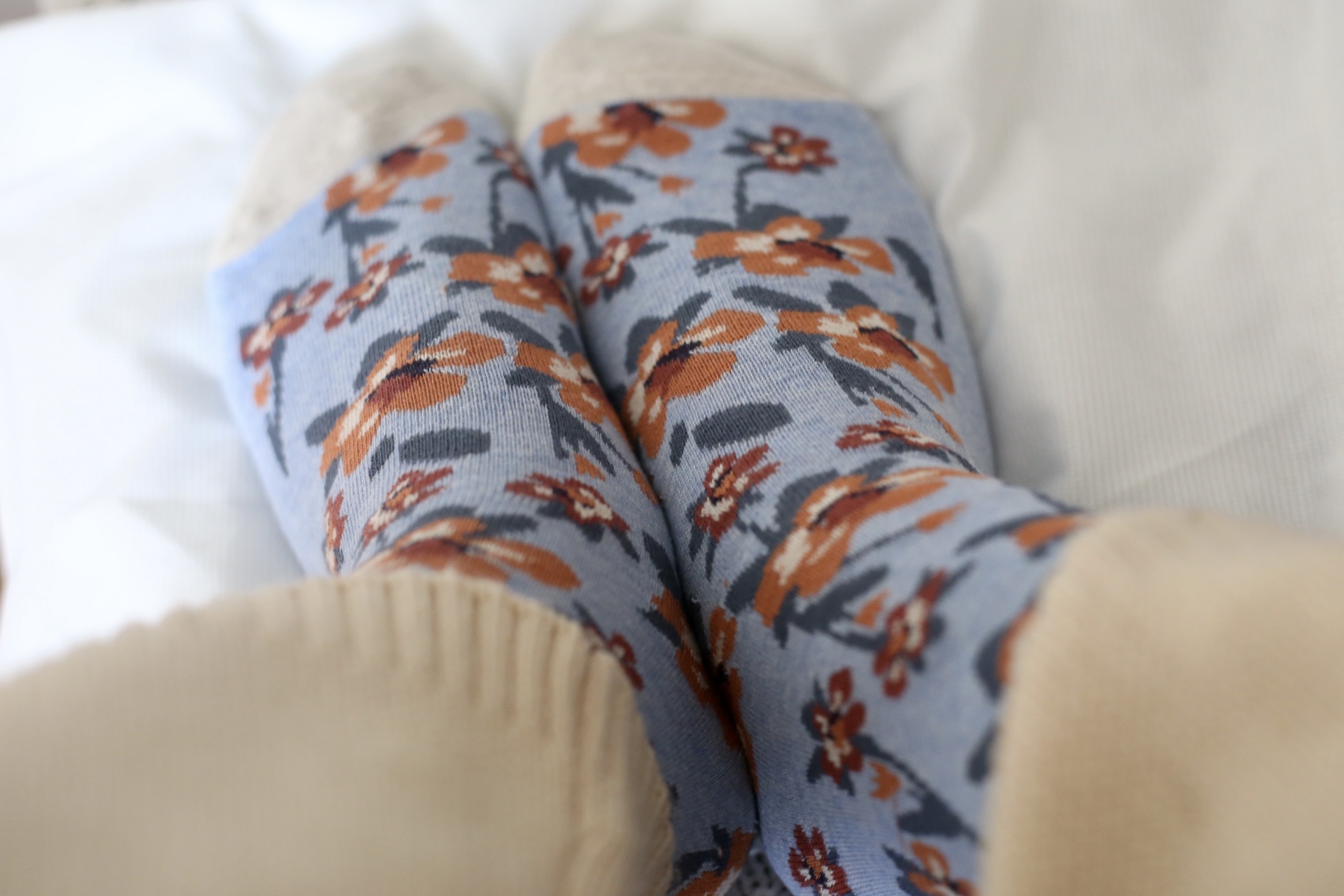 Pact Discount Code – OBL saves 15%
Discount code OBL saves 15% at Pact Clothing.