10 Best Clean Candles for Fall 2023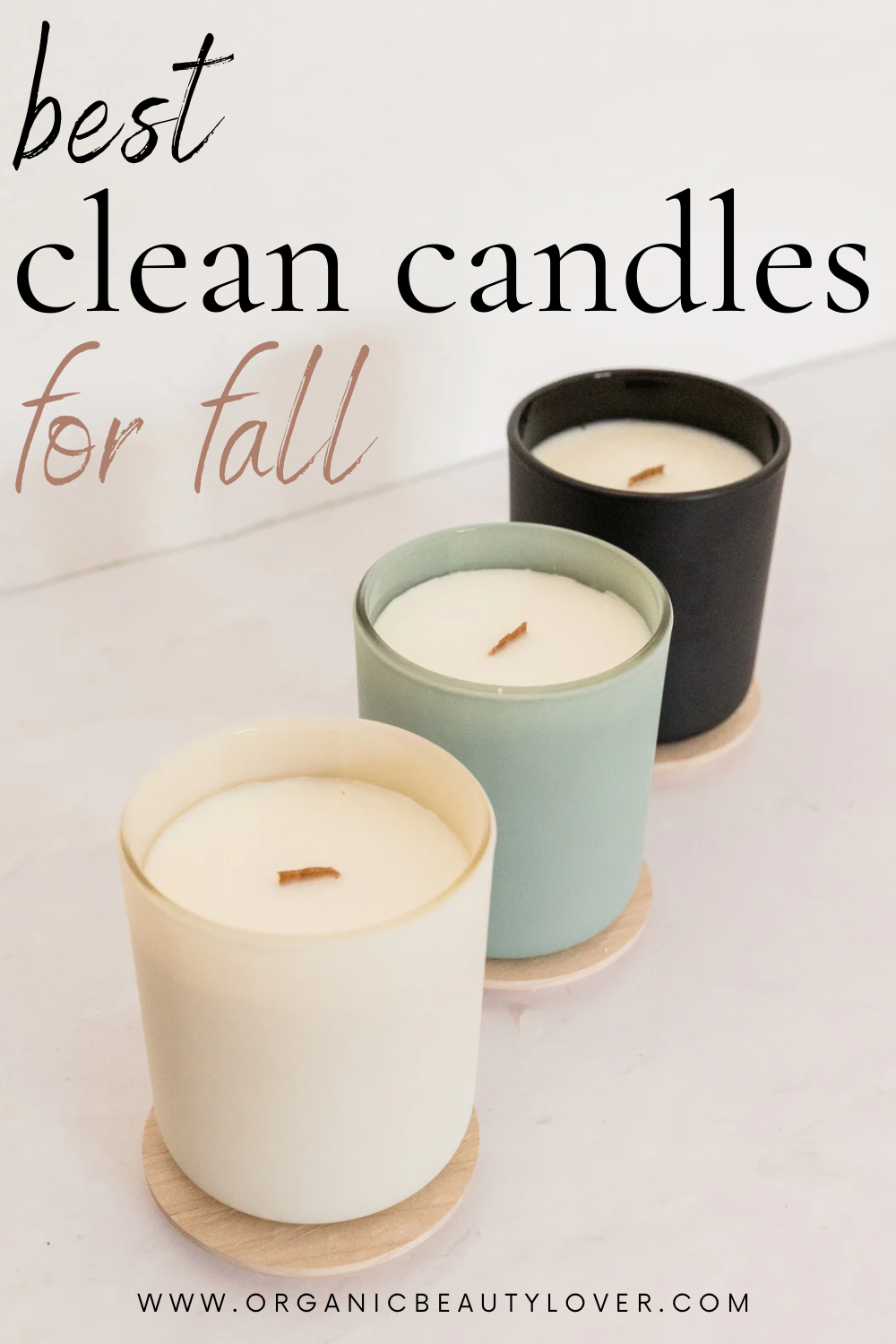 We had to include a pumpkin spice candle in our roundup, of course! Arctic Wicks is one of just a few brands with the USDA Certified Bio-based Product certification, giving customers peace of mind that their wax is as natural as they say it is. Now, the scent is extremely strong, so strong you will smell the pumpkin spice even when the candle isn't lit.
This kind of scent is impossible to create all naturally, so the fragrance IS a blend of essential oils + fragrance oils. Personally, I love it because it smells like Cinnamon Toast Crunch cereal to me.
If you're in need of a strongly fragranced candle that fills up an entire space, and you have a craving for pumpkin spice and everything nice, then Arctic Wicks has got the candle for you (plus plenty of other fall-tastic scents). At $20 they're a steal too!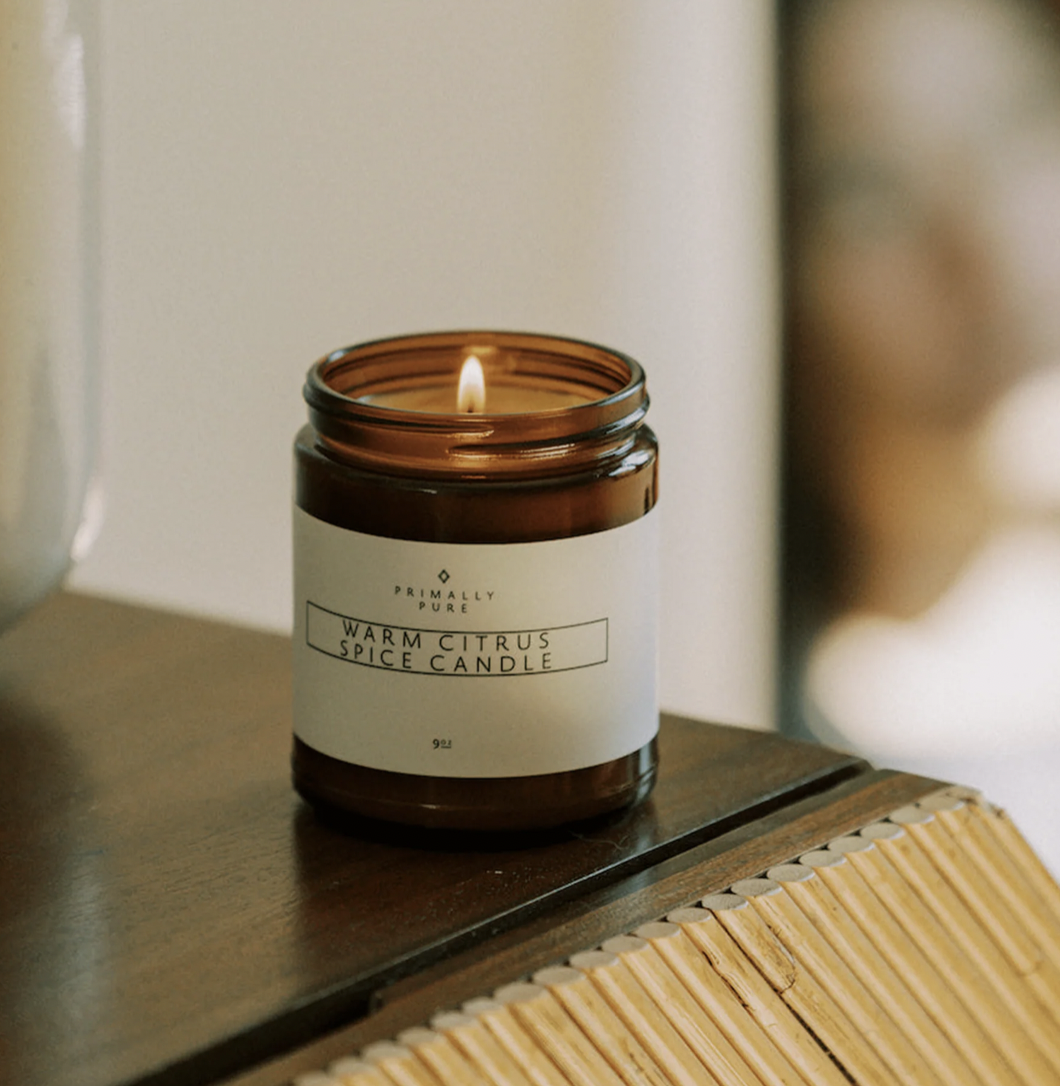 Golden hay and apple picking is what Primally Pure's Warm Citrus Spice candle conjures up. Clean skincare brand Primally Pure offers clean-burning beeswax and wildcrafted essential oil candles. Fresh citrus spice has hints of rich cacao, sweet honey, golden hay, and apple blossoms.
For a fall relaxation candle, try Primally Pure's Sweet Floral Sage Candle with organic lavender, sage and Palo Santo.
SAVE: Affiliate discount code OBL saves 10% at Primally Pure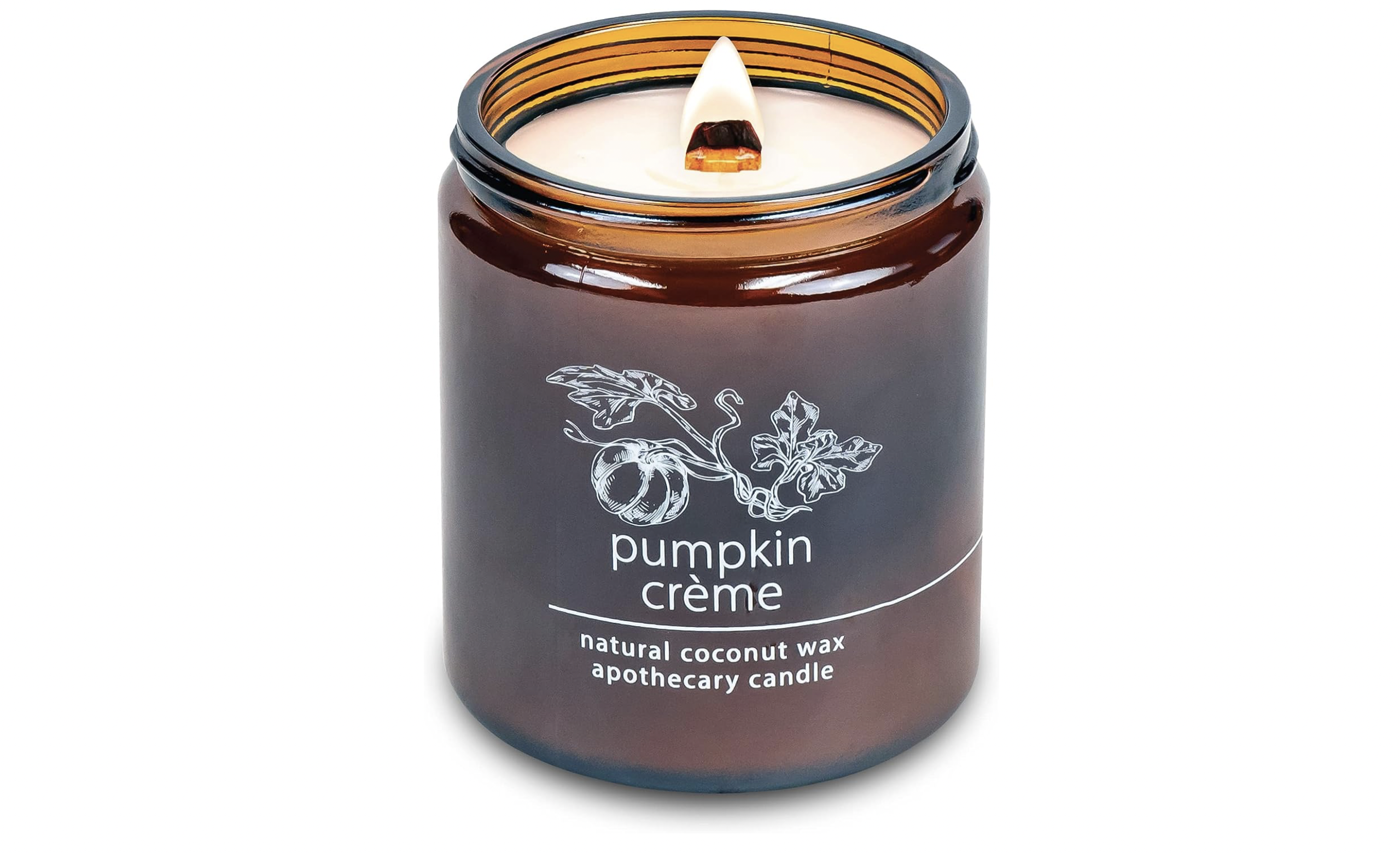 Made of organic coconut wax and a fragrance/essential oil blend, Hemlock Park's Pumpkin Creme is a pumpkin vanilla scented candle.
Kiln-fired ceramic vessels, soy wax, organic cotton wicks and an incredible scent – Homecourt's Cece candle has got it all. Cece is an amazing scent for fall for both men and women. It smells smoky, sweet and grounding with eco-friendly or sustainably sourced ingredients of:
Guatemalan cardamom
Dried mate absolute leaves
Sri Lankan cinnamon
Carrot seeds and leaves
Indonesian patchouli oil
Vetiver oil
SAVE: Affiliate discount code OBL saves 10% at Homecourt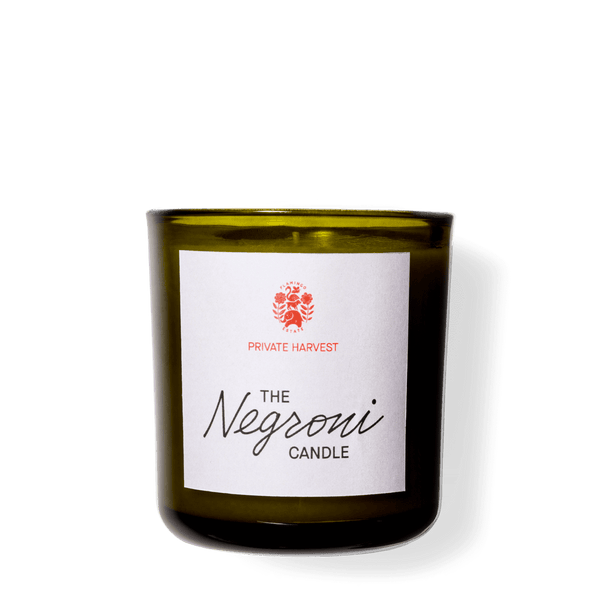 Need a reminder of your Italian euro summer memories? Los Angeles- based Flaming Estate's Negroni Candle feels like enjoying Italian golden hour with an aperitif. Bitter Orange Peel, Sandalwood, Juniper, Star Anise, and Cardamom blended in 100% vegetable wax mimics the bitter, citric sweetness of Vermouth, Campari, and Gin.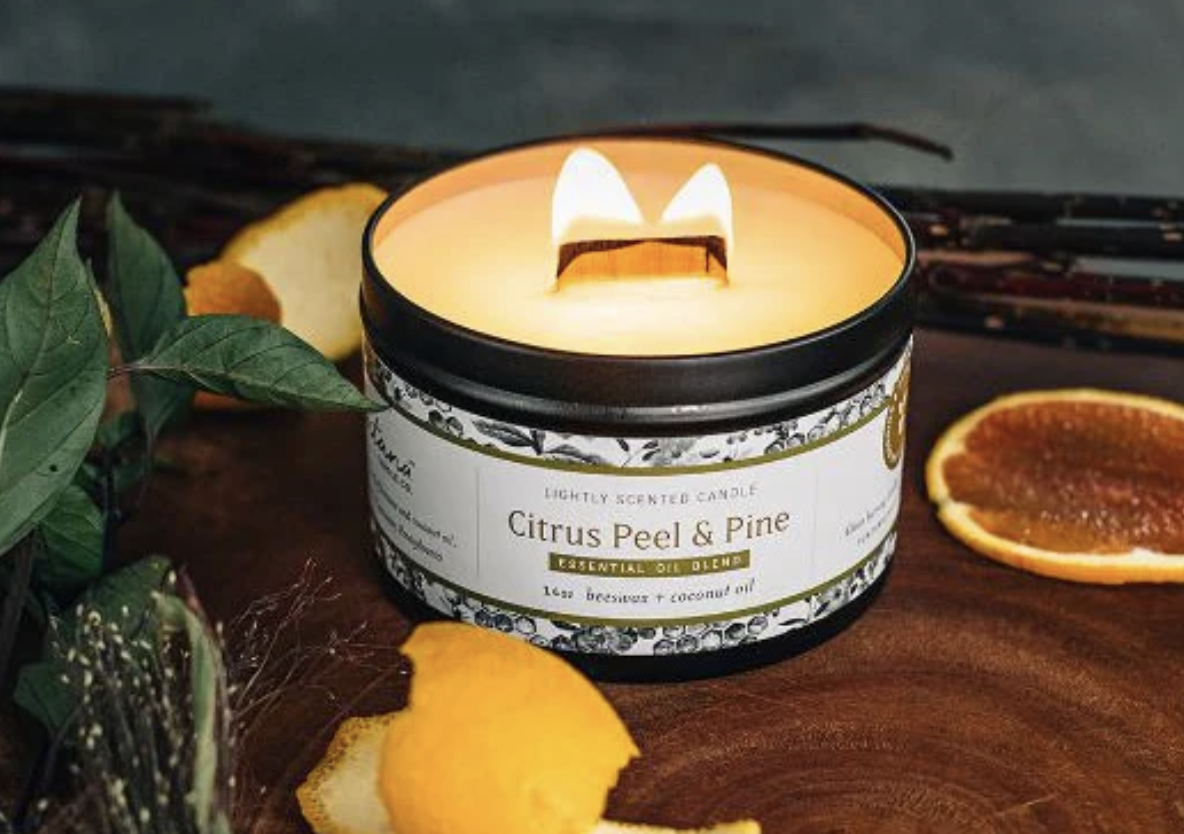 If you're not a fan of strong scents coming from your candles, the Fontana Citrus Peel & Pine Candle gives off just a subtle scent from an entirely natural blend of essential oils. 100% natural from wax to wick to scent, Fontana's candles are made entirely of beeswax and essential oils only.
SAVE: Affiliate discount code OBL saves 15% at Fontana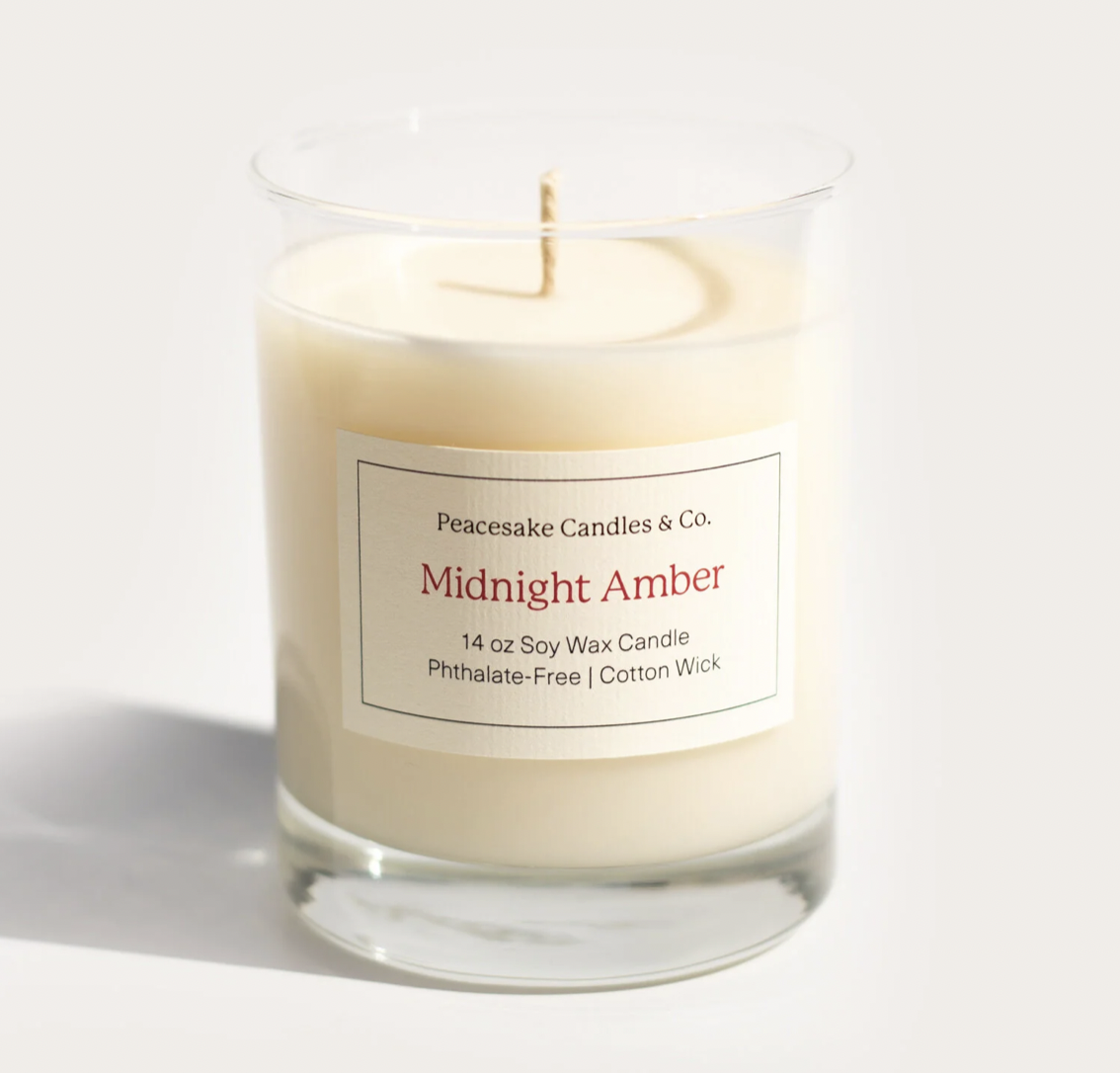 Midnight Amber is for vanilla lovers who want something more elevated. The generously-sized 14oz Peacesake Candles are made of soy wax, cotton wicks and phthalate-free fragrances and essential oils. This ultra sweet and yummy gourmand candle is a blend of amber and vanilla with undertones of musk and sandalwood.

The perfect fall floral that's velvety and sensual, Aerangis' No 7 Seven Miles has a floral fragrance that captures the essence of orange jasmine with notes of white gardenia, silky musk, and citrus blossoms. Ylang ylang and hints of sticky nectar meld together as the candle burns, evoking memories of Taiwan's tropical humid evenings.
SAVE: Affiliate discount code OBL saves 10% at Aerangis
Routine's Moon Sisters candles have gotten a vessel upgrade since I last used them, but Moon Sister's scent of rose / neroli / vetiver / lavender will create a calming ambience – a must when things start kicking into gear in fall and begin to feel a little more stressful. Routine uses only 100% pure, botanical oils for the scent and natural wax. The custom-made ceramic vessel is crafted by local artisan Fox + Flower.
LVNEA La Foret Dormante
Botanical perfume house LVNEA is known for their dark scents, and the same masterful fragrance made of 100% natural ingredients can be found in their candles. If you're ready to bring the forest into your home this fall, try LVNEA La Forget Dormante's blend of sweet balsam, golden frankincense, silver fir, juniper berry and fragrant cardamom.