Homecourt Products Review (Discount Code)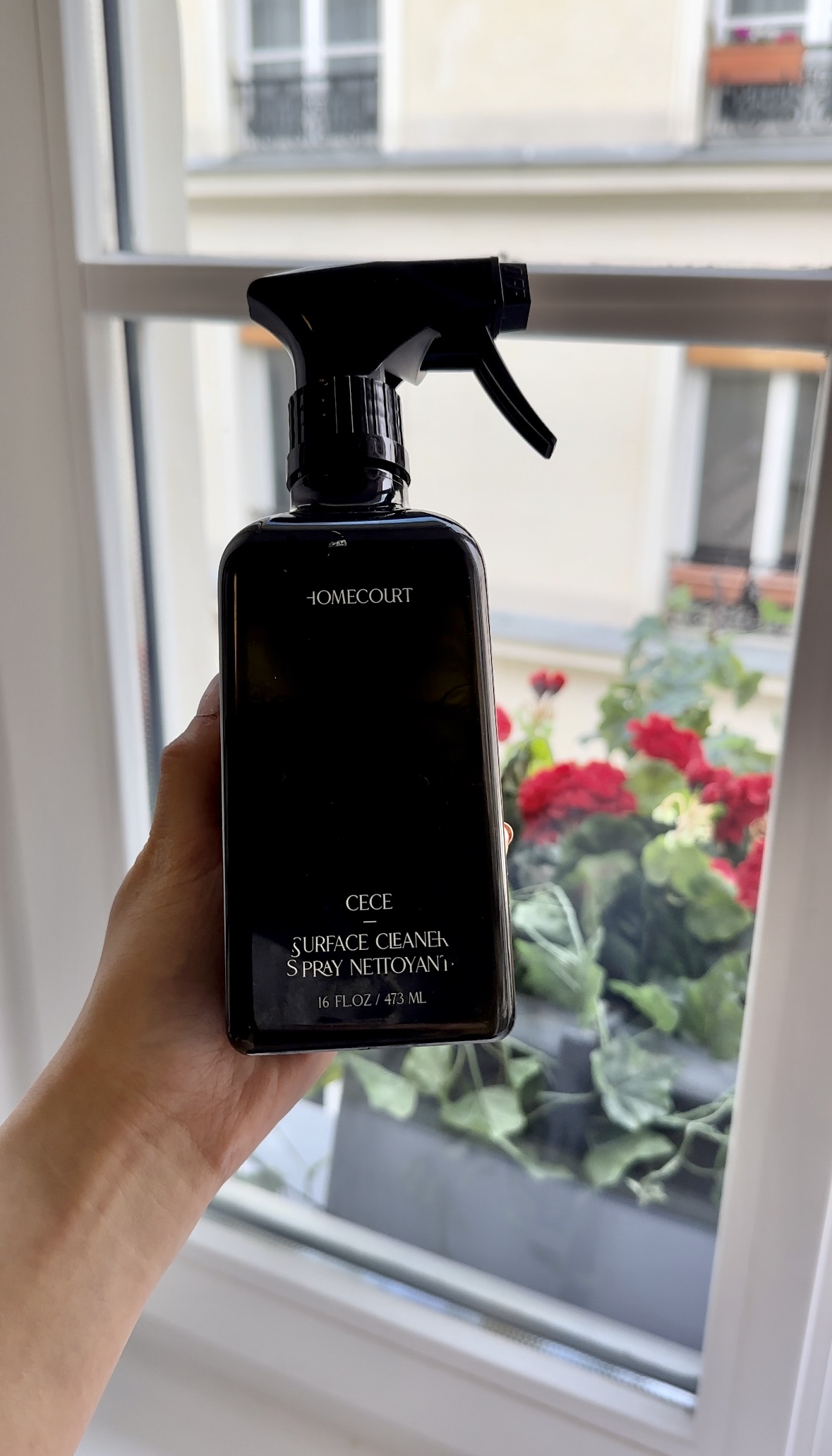 Homecourt was founded by Courteney Cox to bring you "beauty products for the home." Courteney believes self-care and wellness should also translate to our environment and not just our bodies. It's a wickedly brilliant way to describe non-toxic luxury cleaning products. If you view cleaning your home as a tedious chore, Homecourt wants to disrupt that and help elevate your home cleaning experience and turn it into a wellness practice. I tried the Kitchen Trio Set in the scent Cece which includes a Surface Cleaner, Hand Wash and Dish Soap.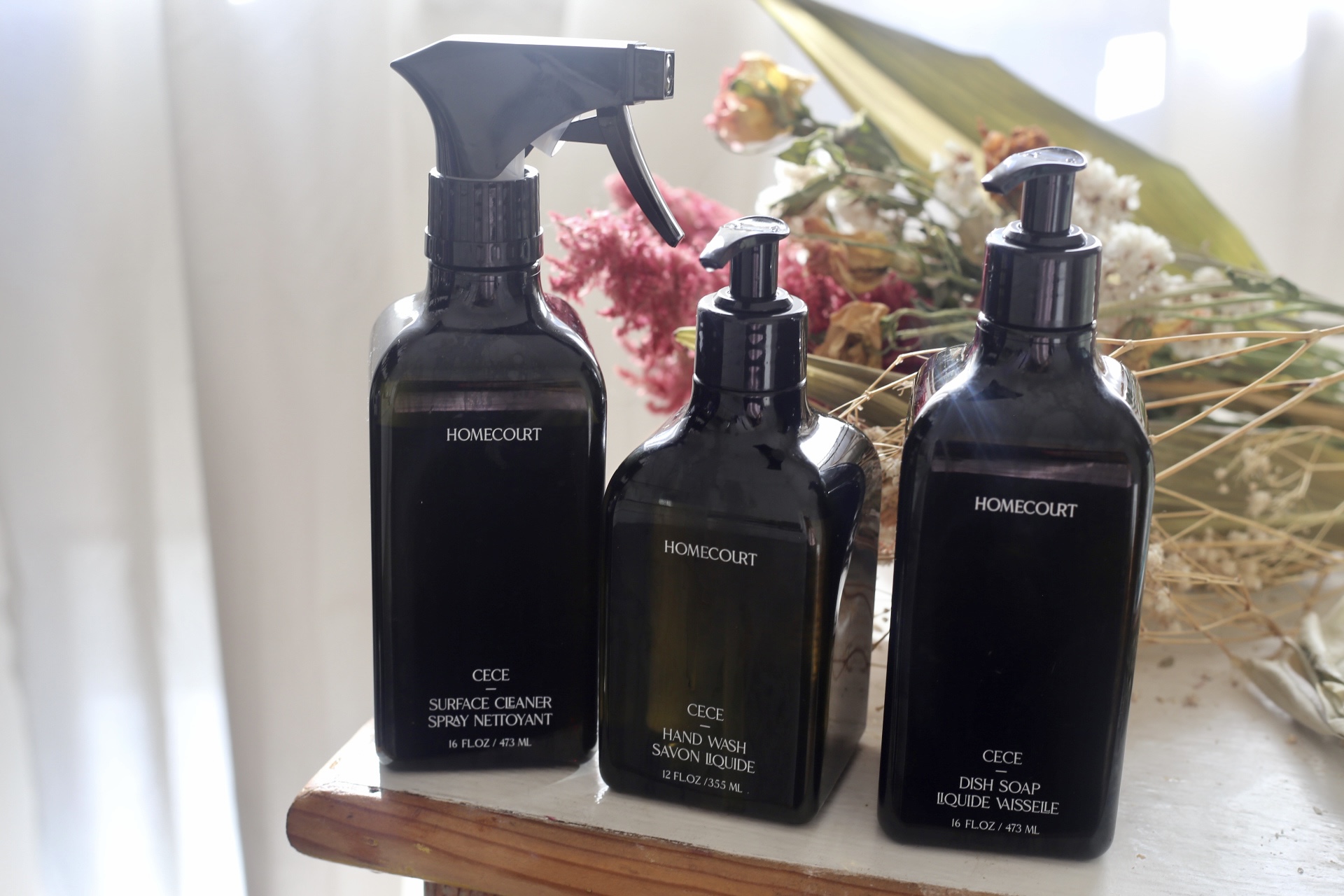 As someone who despises having to clean (I promise I still clean), the Homecourt line seemed like something that could benefit someone like me. Alas, I haven't reached the level of wealth that would allow me to hire a cleaner weekly YET, so all the cleaning has to be done by moi. I want to feel like a bougie pilates-on-Tuesdays-brunch-on-Wednesdays SAHM – not a housemaid. The design and packaging of Homecourt products is a first step towards that.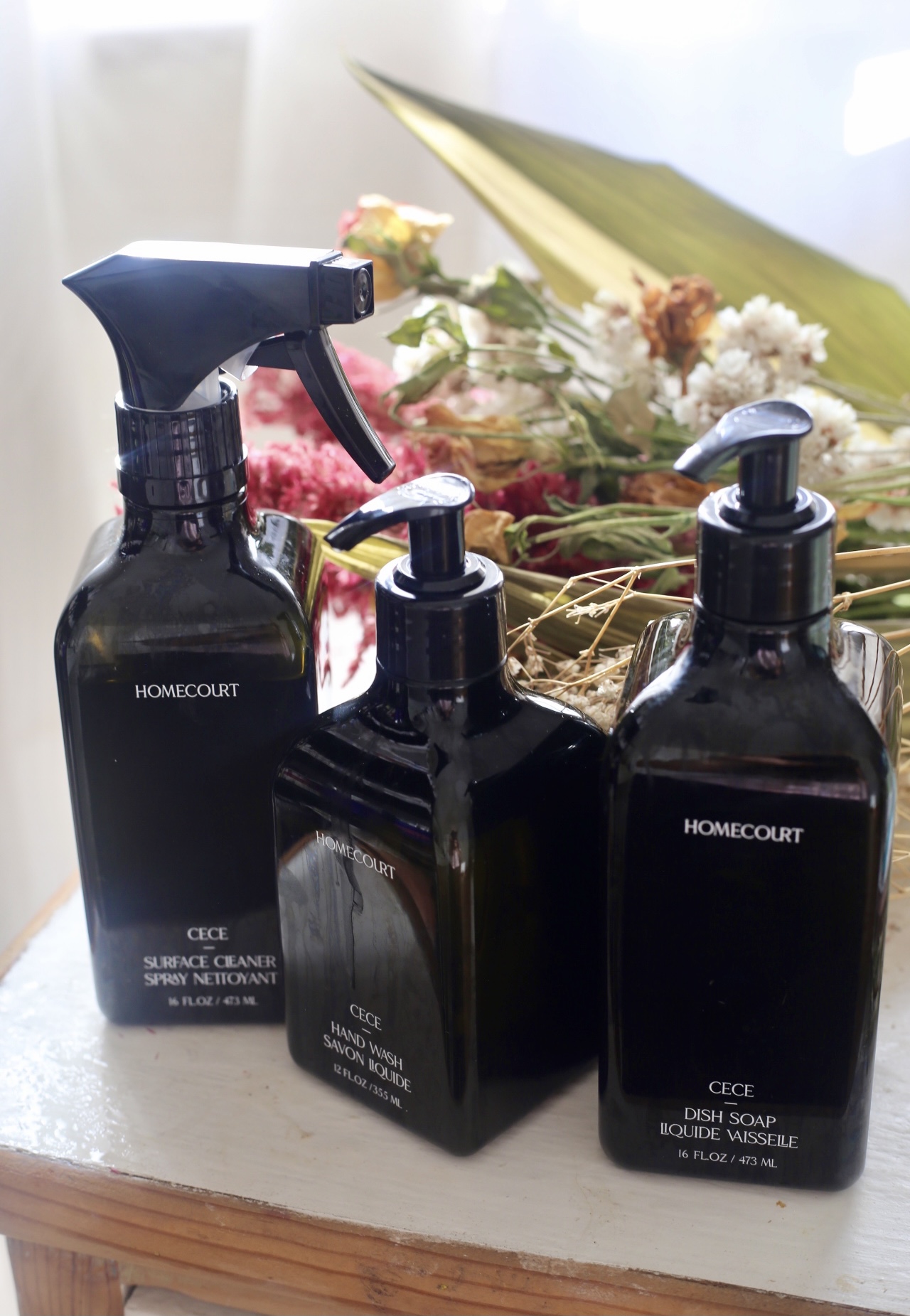 They have sleek post-consumer recycled plastic bottles with a shiny black look, but really it's the scent that will have you wanting to dispense the product regularly. My hunch is that Courteney created an entire brand just because she never found any cleaning brand that made a scent she actually loved. When I think back to all the non-toxic cleaning products I've used, while all the scents were nice and pleasant, none left a memorable mark. Cece is obsession worthy – at least for me.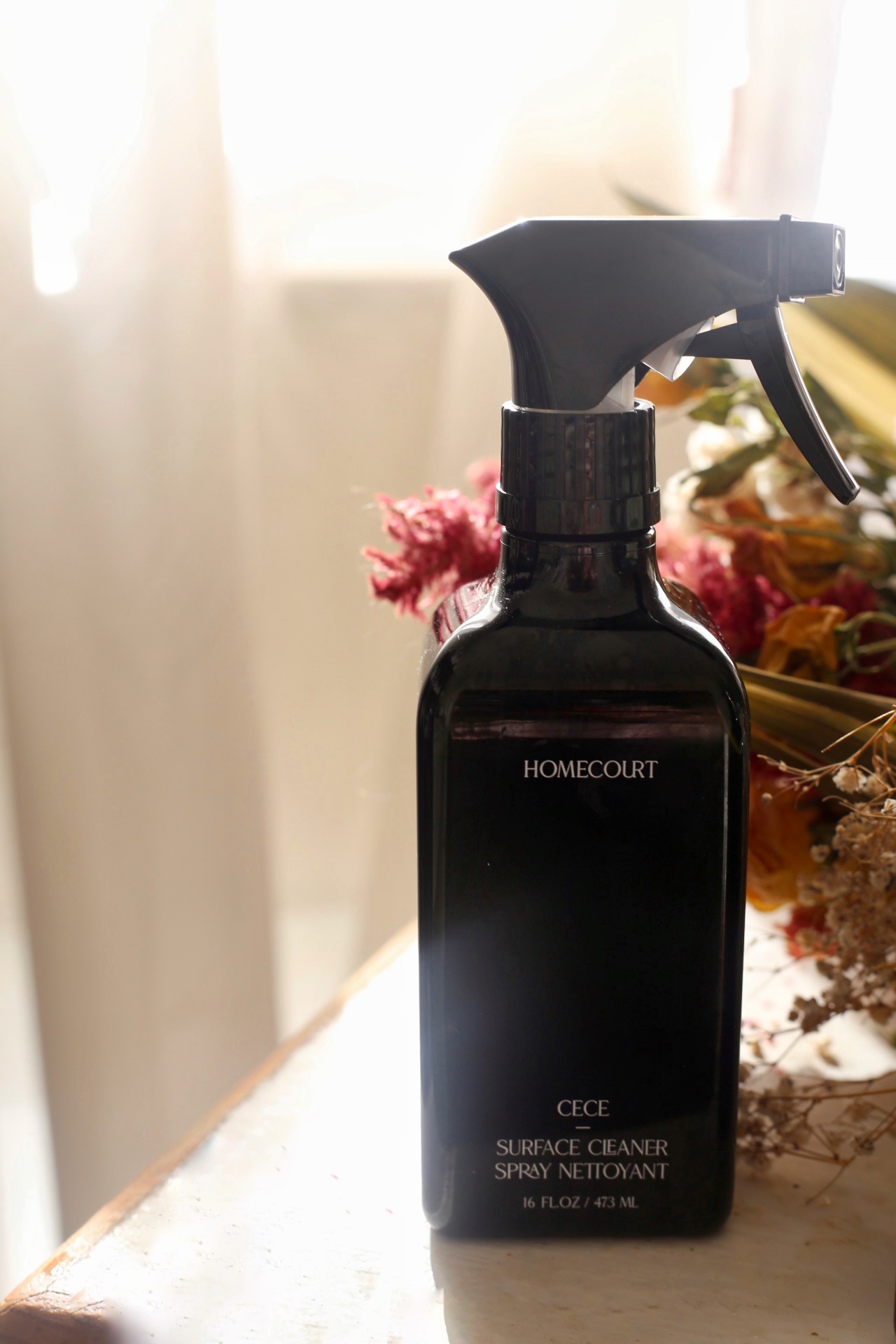 Homecourt Cece is an exquisite scent profile of carefully sourced ingredients: cedarwood, sweet cardamom, cinnamon, patchouli oil, vetiver oil, dried mate absolute leaves, and white leather. It is so sophisticated, complex, resinous, addictive, and demands presence but isn't overpowering.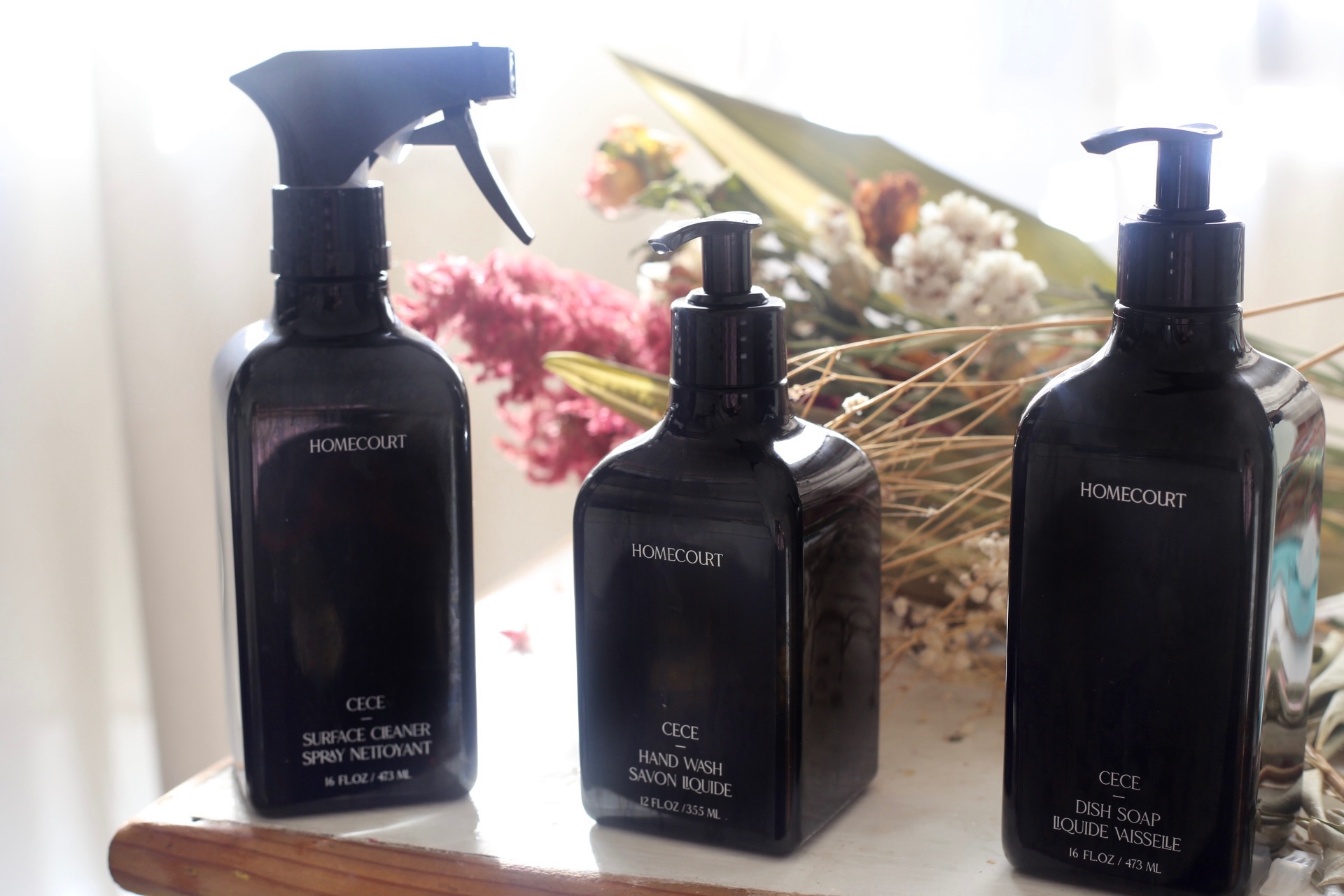 I have a small kitchen, so the Surface Cleaner is sufficient for the small surface areas and leaves them sparkling. I wouldn't consider this a heavy duty cleanser, but a great non-toxic option if you're looking for a multi-purpose product. The Dish Soap also cleaned my pots, pans and dishes sufficiently and both the Hand Wash and Dish Soap feel adequately concentrated.
4 Homecourt Scents Available
Cipres Mint:  notes of eucalyptus oil, spearmint, black tea, white cedarwood, and Indian papyrus.
Neroli Leaf: notes of sparkling apples, Brazilian green mandarin oil, North African orange flower, neroli blossoms, basil leaves, jasmine petals, and vanilla.
Steeped Rose: notes of upcycled rosewater, Egyptian geranium oil, guiacwood, ylang-ylang oil, and vanilla.
Cece: notes of cedarwood, sweet cardamom, cinnamon, patchouli oil, vetiver oil, dried mate absolute leaves, and white leather.
Use affiliate Homecourt discount code OBL to save 10% sitewide.