10 Best Natural Cream Blushes that are Lip Cheek Tints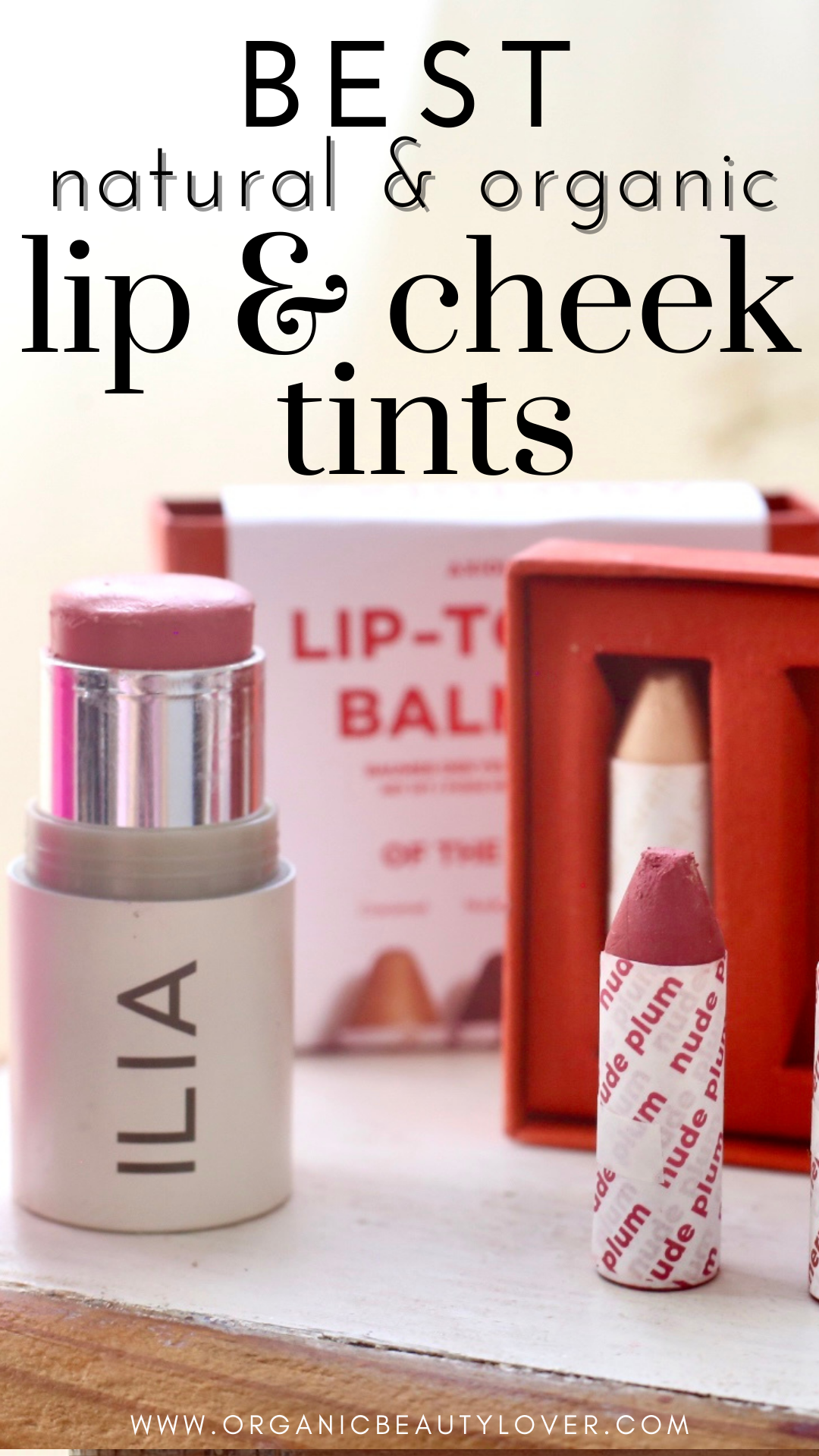 There are SO many good natural cream blushes that act as both a cheek and lip tint! These multi-use organic cheek and lip creams are made with clean ingredients so you can continue to take care of your skin for healthy cheeks, lips and even lids. There's a clean cream blush and lip tint for every budget ranging from under $10 to over $30. One of these organic cream blushes is a Hailey Bieber favorite! If you're looking for an organic cream blush that will give you flushed rosy cheeks AND lips, check out these best nontoxic cheek + lip creams.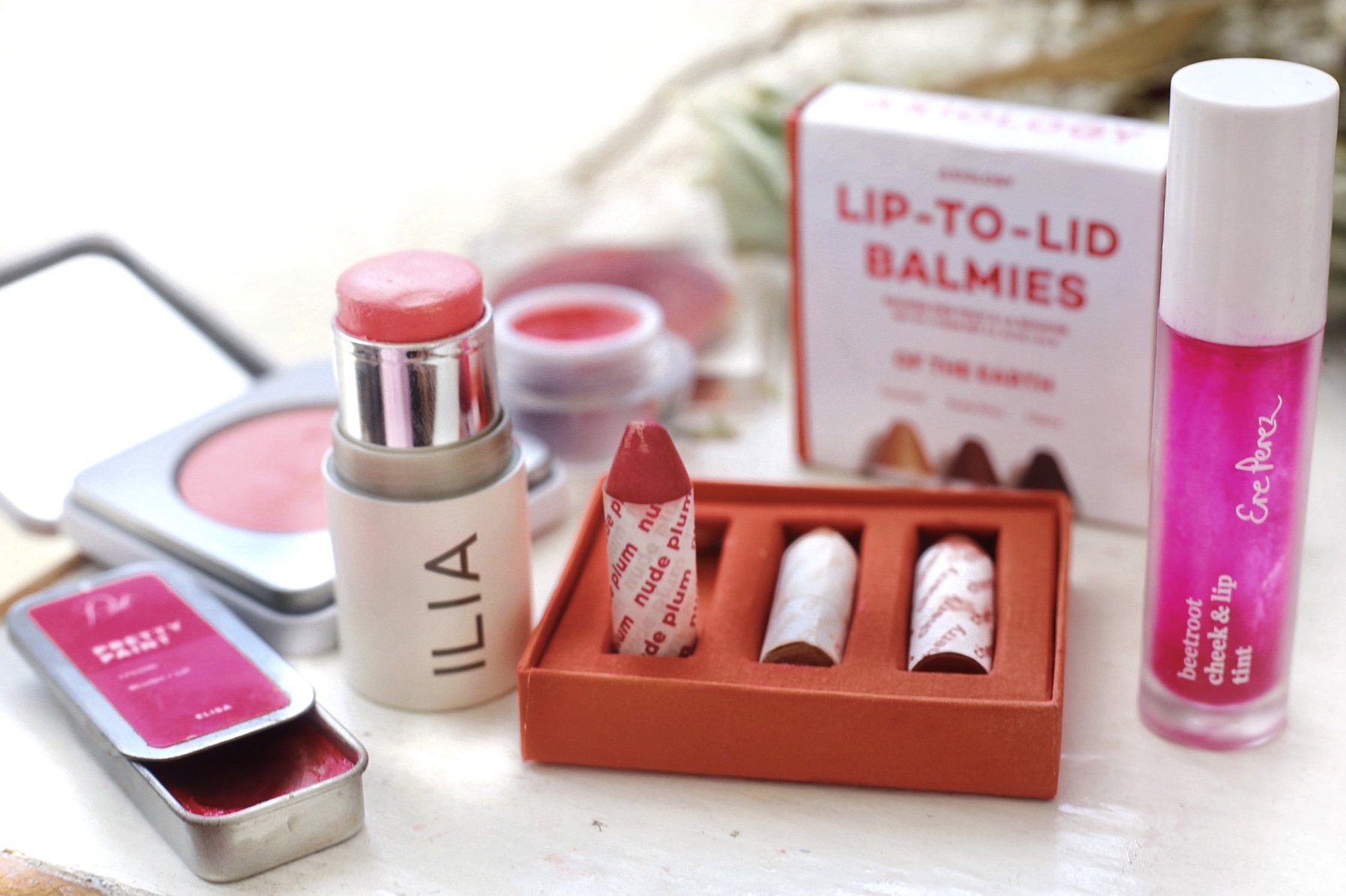 How to Choose the Right Blush Color for your Skin Tone
The genera rule of thumb is you should choose a blush with the same undertone as your skin. There are three undertones: warm, cool, and neutral. You can figure out your undertone by putting on a white t-shirt and if your skin seems pink or rosy then your skin has cool undertones. If your skin seems yellow then you have warm undertones. If a white t shirt seems to have no effect on the way your skin appears, then you have neutral undertones. You can also try to figure out which skin tone you are by the color of your veins. Blue hued veins suggest cool undertones and green hued veins suggest warm undertones.
But if you want a bold blush, pick a blush color with the opposite undertone as your skin. For example, if you have warm skin tone with a yellow undertone, choose a warm blush shade for a natural look and a cool blush shade for a bolder look. In a nutshell:
Natural look: Blush with same undertones
Bold look: Blush with opposite undertones
Here are example blush shades that would match you by skin tone:
Best Blushes for fair skin: Baby pink, Peach, Plum
Best Blushes for olive skin: Warm peach, Rose, Bronze, Copper
Blushes for medium skin: Berry, Apricot
Best Blushes for deep skin: Plum, Berry, Tangerine, Brick red
But obviously wear what you want to wear and what makes you feel best!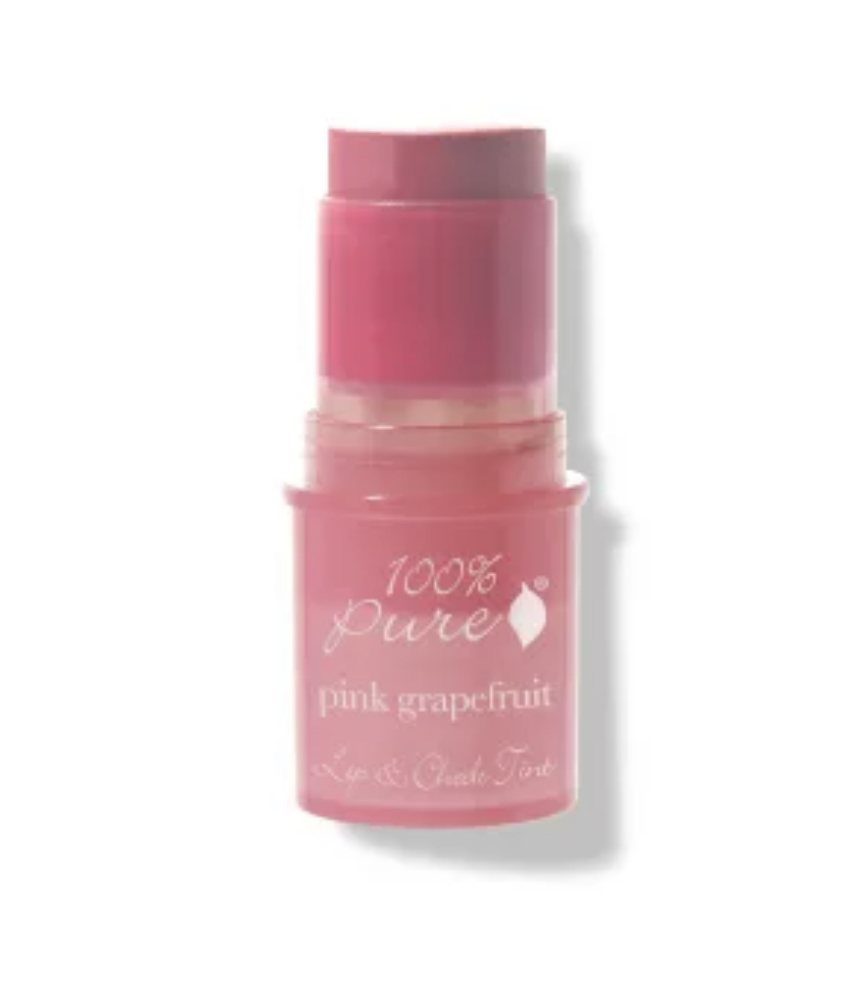 Offered in five shades, 100% Pure Lip and Cheek Tint are a dual purpose cream blush and lip tint. They're made with real fruit pigments, plus shea and cocoa butters for intense skin and lip nourishment. For those who want the purest of the pure with color made entirely from berries and plants, 100% Pure delivers beautiful color without the use of iron oxides, mica or synthetic dyes.
I discovered this lip and cheek tint this year and think it would be perfect for someone who wants a versatile product that's very hydrating and skincare-focused. Tulip-powered skincare brand Bloomeffects has an award-winning tint for lips and cheeks with the most beautiful pink shade that I simply adore. It's basically skincare in the form of makeup. Inside this small eco-friendly tube is 2 forms of Hyaluronic Acid, Naturally Frozen Grape Extract, peptides, collagen boosting complex, Eclipta Prostrata Extract, Neem Leaf and Mooring.
The lip & cheek tint comes in three shades, but my preferred shade is Petal Pink, a bright pop of fucshia-pink. The consistency is a lightweight hydrating cream that's packed with strong pigment power (a little goes a long way!). The smallest amount gives cheeks a flushed rosy look and lips a ton of color. Because it's lightweight and hydrating it doesn't have strong lasting power on the lips though.

For sophisticated packaging and performance, check out ILIA Multi-Sticks. The ILIA Multi-Sticks come in a twist-up stick for easy, hands-free application and 12 different shades. The Multi-Sticks do not have any shimmer whatsoever except for the highlighter and bronzer shades. ILIA Multi-sticks glide on easily and blend well while feeling buttery (but not overly creamy or greasy) thanks to the base of butters and oils like Sunflower Seed Oil, Castor Seed Oil, Avocado Oil, Cocoa Butter and Shea Butter. There are some synthetic dyes included..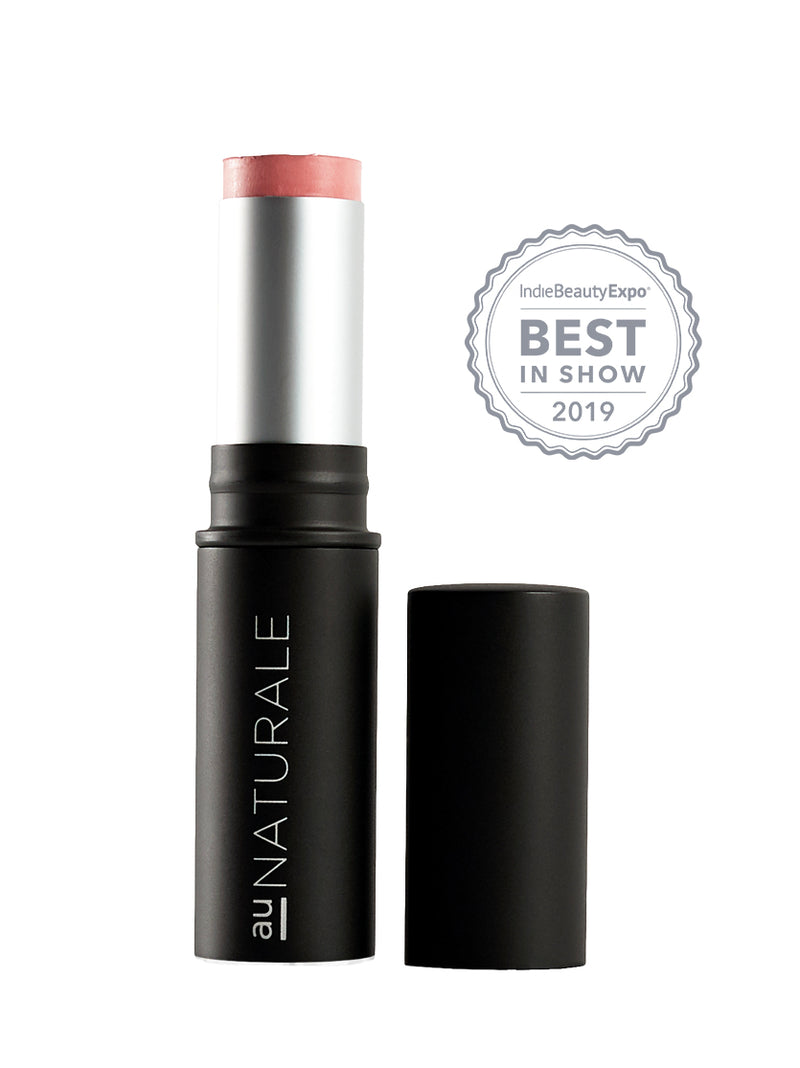 3-in-1 formula makes for endless versatility, minimal effort and maximum impact color
Available in 9 wearable blush colors to flatter any skin tone
Lightweight formula blends seamlessly for a dewy, fresh, youthful flush of color for eyes, lips and cheeks
Vegan and ethically sourced

Offered in 10 shades, Axiology Lip-to-Lid Balmies are a multi-use, wear-anywhere crayon and can be used anywhere you want to add a little color. These crayons nourish and hydrate skin like a balm thanks to oils and antioxidants such as elderberry, hemp and plum oil. Balmies are zero waste, which means they don't add trash to the planet – they're tube and cap free, making them appear mini but are the same size as a standard lipstick. Crayons are wrapped in paper and rest in a recyclable carrying case that's made from up-cycled materials.
SAVE: Discount code OBL saves 20%

If you're looking for a similar clean version of Benefit Cosmetics' Benetint Lip and Cheek Stain, Ere Perez Beetroot Cheek & Lip Tint is the perfect dupe! Honestly, the color is even prettier than Benefit's Benetint. The Beetroot Cheek & Lip Tint is a liquid product that contains beetroot for color payoff, rosehip extract and blue agave nectar for added skincare benefits, providing the ideal combination of makeup and skincare in one.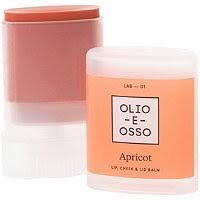 Olio e Osso believes that less is more and their cream cheek and lip balms are made with a small handful of ingredients like beeswax, she's nut oil and olive fruit oil. Each balm is labeled with a number and categorized under their light, bold or shimmer sets. Hailey Bieber's favorite shade is Apricot.

Founded by three artist sisters inspired by the magic of natural ingredients, Rituel de Fille creates and produces everything in-house in Los Angeles to meet their own standards. Inner Glow Creme Pigment comes in 11 shades and is meant for cheeks, lids and eyes. Made with jojoba, castor seed, beeswax and more, these creams are dense and well pigmented. Leaping Bunny Certified cruelty-free, verifying that none of our products or raw ingredients are ever tested on animals. Rituel de Fille is made without: synthetic dyes, synthetic fragrances, parabens, PEGs, phthalates, talc, carbon black, or plastic-based glitters.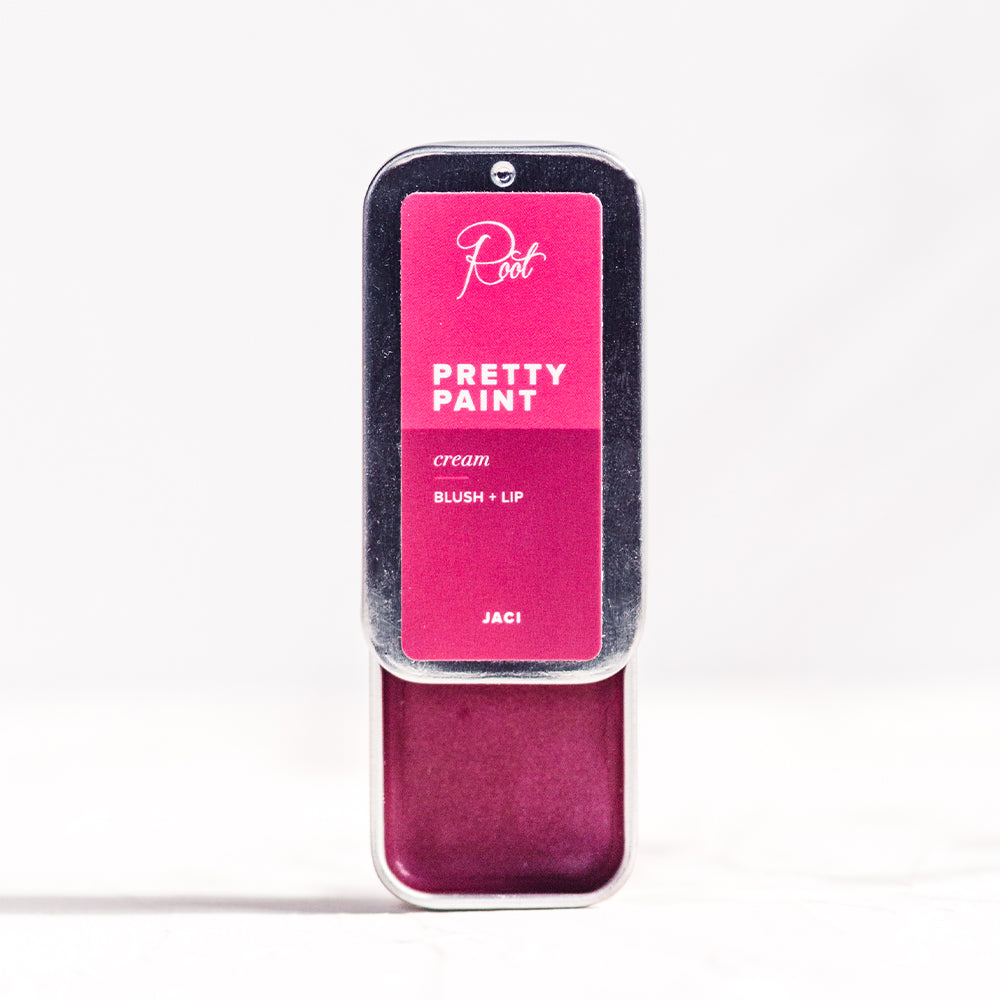 A drier cream blush and lip tint, the Root Pretty Paint comes in 16 different shades and is vegan, gluten free and organic. Pretty Paint is made of Organic Shea Butter, Organic Carnauba Wax, Organic Castor Oil, Organic Jojoba Oil, Organic Sunflower Oil, Organic Babassu Oil, Vitamin E & Sunflower Oil.

Zuii Organic Lip + Cheek Cream
The Certified Organic Cheek & Lip Crème is a creamy, dual-application formula that blends effortlessly into lips and cheeks. Zuii Organic offers 8 shades derived from a complete flower & fruit formula, including Gardenia, Dragon Fruit, Pomegranate, Aloe Vera, Cranberry and more.  Certified Vegan, Certified Organic and Aussie made.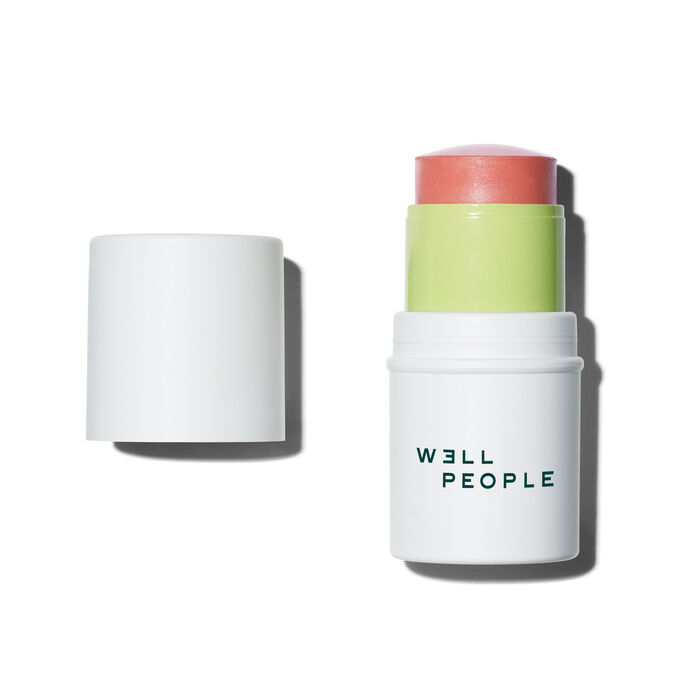 This is a versatile cream blush stick that gives cheeks a soft pop of color while hydrating skin with organic ingredients like Green Tea, jojoba oil and sunflower seed oil. There are some synthetic dyes included.